Have you found at times that the DIY you love and adore so much is sometimes not so do-able? Perhaps you've seen an amazing photo shoot where nearly all of the details are "DIY" and yet, unless you have Martha Stewart's craft workshop hidden in your basement, or a background in design, the DIYs they show you are indeed not do it yourself. I have rounded up some charming photo wall/ booth and backdrop options that are actually DIY, that are unique, YOU and fun to make at the same time!
Photo booths are one of my favorite details at a wedding. They're such a simple concept, yet can show your personality and easily add to whatever element or themes you're trying to project from your wedding. A somewhat newer backdrop that I've seen and am rather enamored with is the chalkboard photo wall. It's something that can be as easy or complex as you desire. Using chalkboard paint you could paint a wall (if venue allows of course!), a heavy piece of canvas (most affordable option) or buy plywood from a home improvement store, paint it with chalkboard paint (which comes in several color options by the way) and add a simple frame or even one from reclaimed wood. Nail it together, prop it up, give your guests some chalk and let them go wild!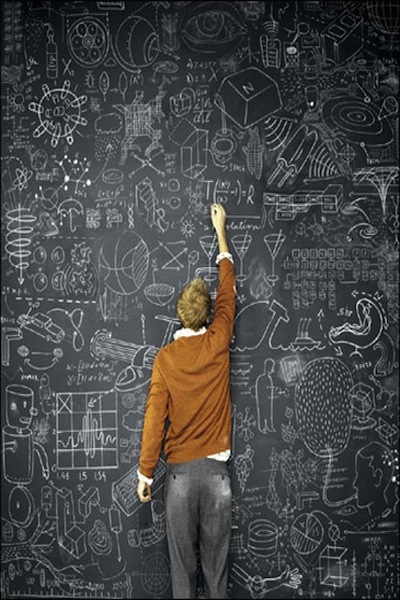 One of the easiest, most affordable, and fun photo backdrops is…a sheet. Yes, I know, it sounds too simple to be true, but just searching on ebay or etsy for a colorful vintage sheet can yield all kinds of amazing finds. I especially love this look for outdoor weddings, and look how great it can be even at night! Simple, sweet, affordable, it's the best kind of DIY! Just search, click, buy and hang with a string. The same look can be attained with an anthropology shower curtain (seriously!) or a bolt of your favorite fabric.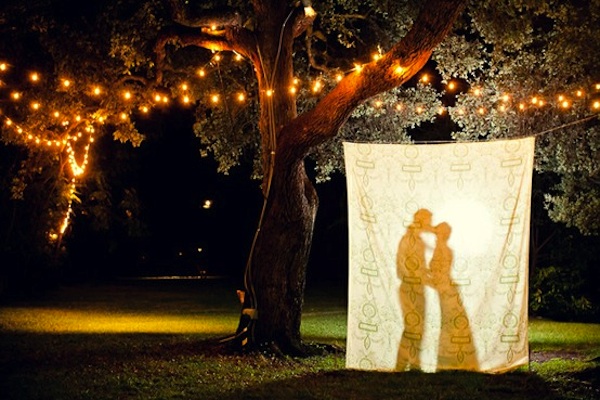 If you're after the vintage look, what about a backdrop from vintage book pages, like this one?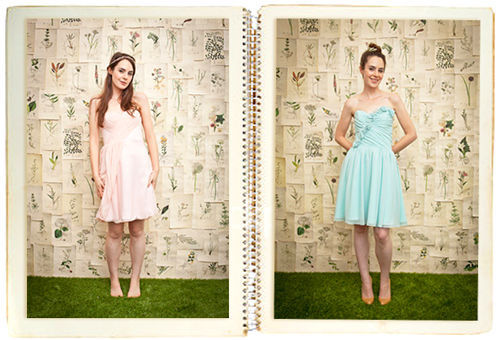 Another idea that would be amazing is doing a paint splatter backdrop. Now, take the neon 1990's paint splatter image out of your mind and instead think modern, monochromatic, quirky paint splatter. This backdrop would be especially fun to make! All you need is an affordable fabric from your local fabric store, muslin would work well and is not expensive. Pick out paint from whatever your colors are for your wedding, or just some favorites and splatter in a pattern or any haphazard design you want.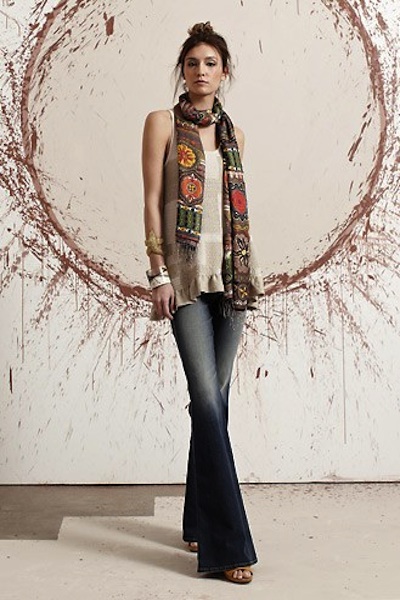 Hope you've found some inspiration and a good jumping off point for these or any of your own creations!
Rebekah is a DIY obsessed,wedding design wizard who loves hunting her bay area homeland for clever craft ideas, vintage gems, bargain  buys, and blogging inspiration. She and her husband live and write in Oakland.  Check out her blog!
Photo One: lostindecoration.tumblr.com via Pinterest; Photo Two: Sweet Caroline Photo; Photos Three and Four: 7yearwedding; Photo Five:anthropologie.com via Pinterest