The humble napkin. So necessary. So practical. So under-appreciated.
Not only is the lowly napkin utilitarian, it's provides an easy (and often economical) way to add style to your table decor.
Since Easter is just around the corner, I've rounded up a bunch of DIY napkin tutorials and ideas that would be be perfect for your Easter table – or your wedding.
If you know how to sew, check out Purl Bee's tutorial for lovely rick rack spring napkins.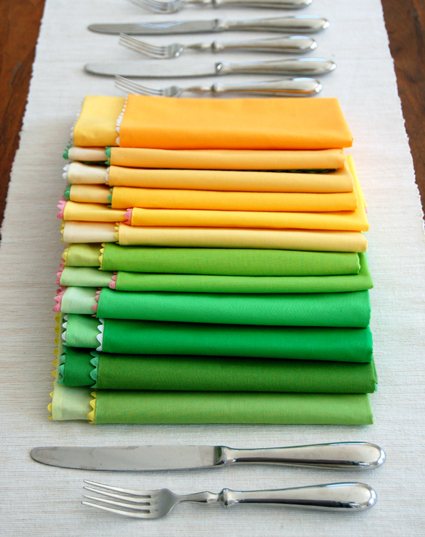 Skip to My Lou has a tutorial on how to make two kinds of cloth napkins.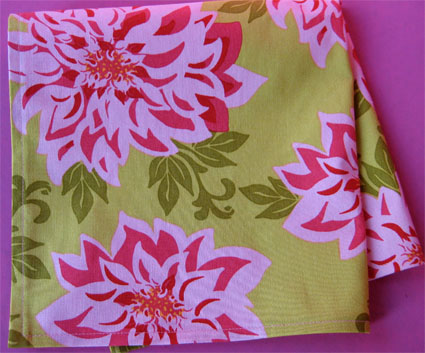 Don't like to sew? Stephanie from Creative Reveries made these cloth napkins for her wedding using vintage bed sheets and pinking shears.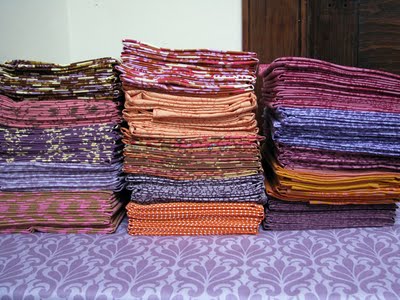 Katie from A Backyard Wedding also made her wedding napkins from vintage bed sheets. Hurray for pinking shears!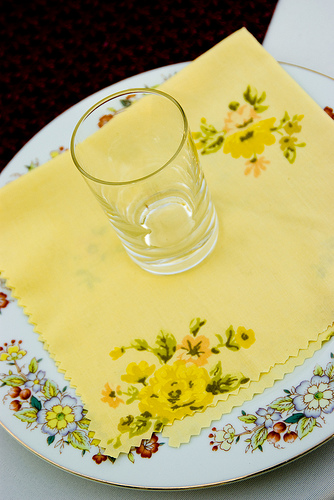 These napkins were made from vintage tablecloths. Get the tutorial at projectwedding.com.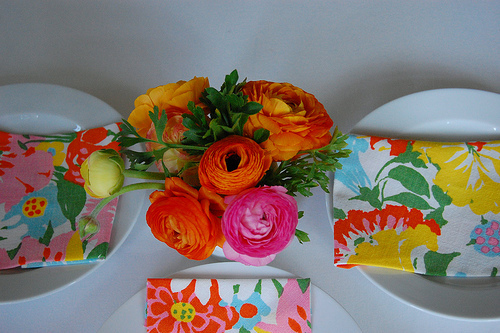 Get your Martha On used her sewing machine to make this marvelous napkins out of vintage bedsheets. Here's how.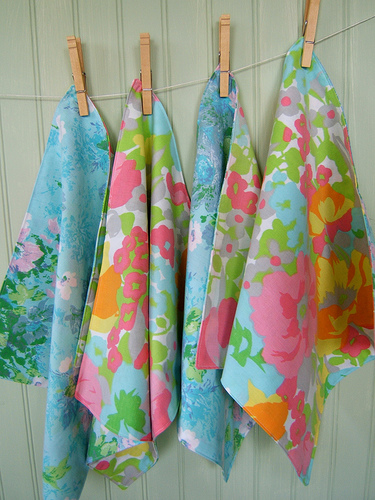 This napkin was also made from a vintage bed sheet.  Photo: Tec Petaja via Weddingbee.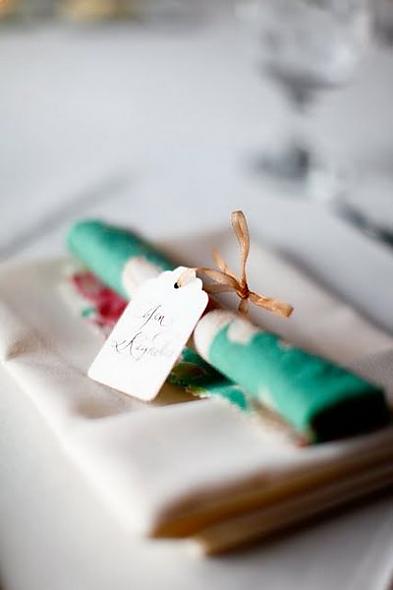 One of the best things about all of these cloth napkins is that they're green – and you'll have them to enjoy long after your wedding!