If you're having a small wedding you can can cut out all of the nonsense and unnecessary flub that gets added onto enormous affairs. With an intimate wedding, you get to trim the fat so to speak and get down to the essence of what makes you and your future spouse unique!
A really fun element to show your uniqueness is the card receptacle. I say receptacle because it's not just a box, or even a birdcage anymore. Now you can see card boxes made out of everything from a vintage suitcase to a log!
Here are a few of my favorite vintage suitcase card boxes: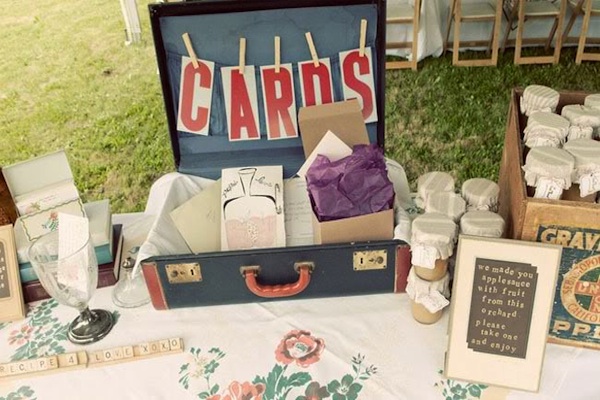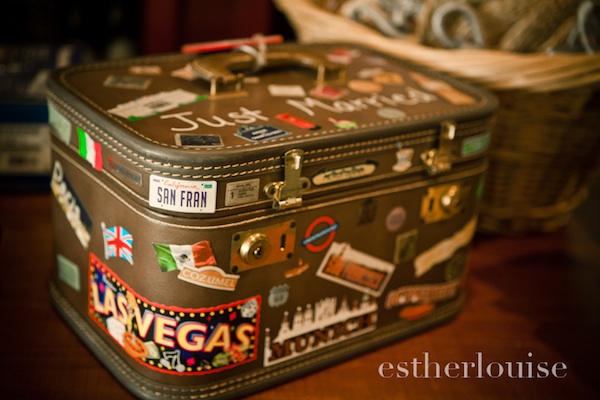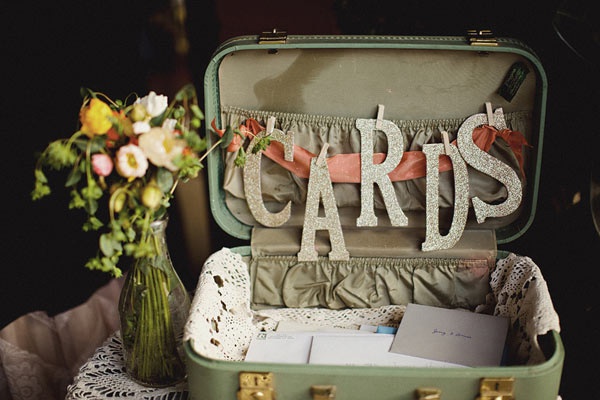 This log card "box" is so imaginative! I love how how it shows how you don't have to be held back by anything but your own creativity when thinking about the design of your wedding!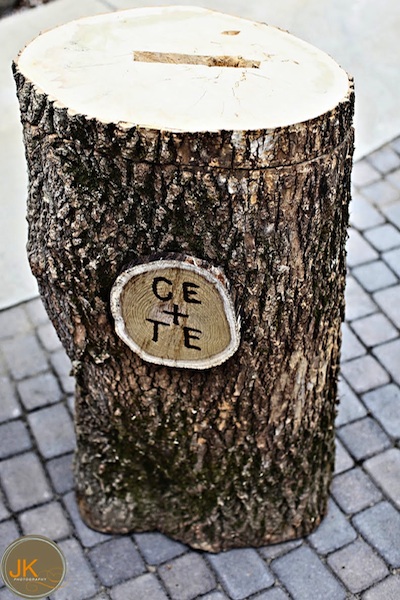 I leave you with last, but not least, a dreamy vintage mail box as a card box. I love how logical it is, while still seeming so unique and creative.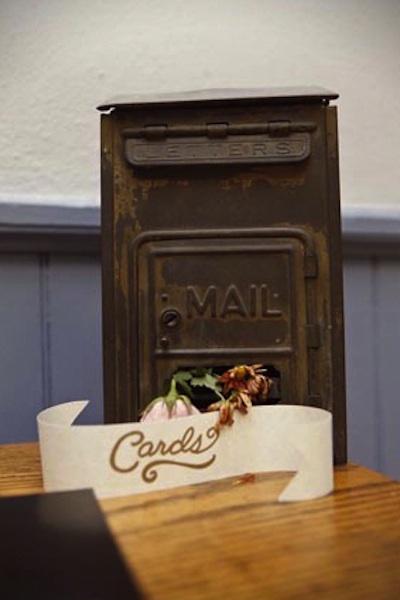 Photo One: landlockedbride.com; Photo Two: estherlouise.com/blog; Photo Three: ruffledblog.com; Photo Four: amysallthingswedding.com; Photo Five: weddingbycolor.com