The Seattle Courthouse is a popular location for elopements. It's a beautiful location, with the option to say your 'I do's' on the rooftop. That's exactly what Cissy and Lewis did.
The couple opted for a simple elopement with no guests. This made their wedding stress-free and allowed them to save money.
"It all worked out perfectly," said Sissy.
Kudos to photographer Emily Ganey from The Ganeys for the gorgeous photos!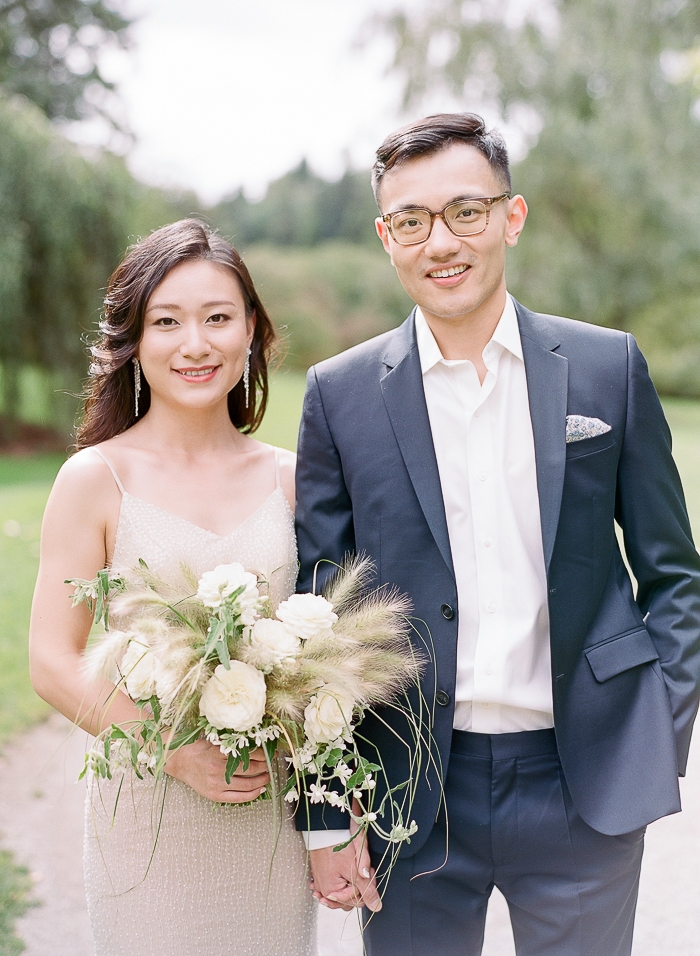 Cissy, 30 & Lewis, 29
Location: Seattle, Washington
Wedding Date: September 13, 2019
Number of Guests: 0
Wedding Cost: $1,200
Wedding Ceremony Location: Seattle Municipal Court (roof top)
Wedding Reception Location: n/a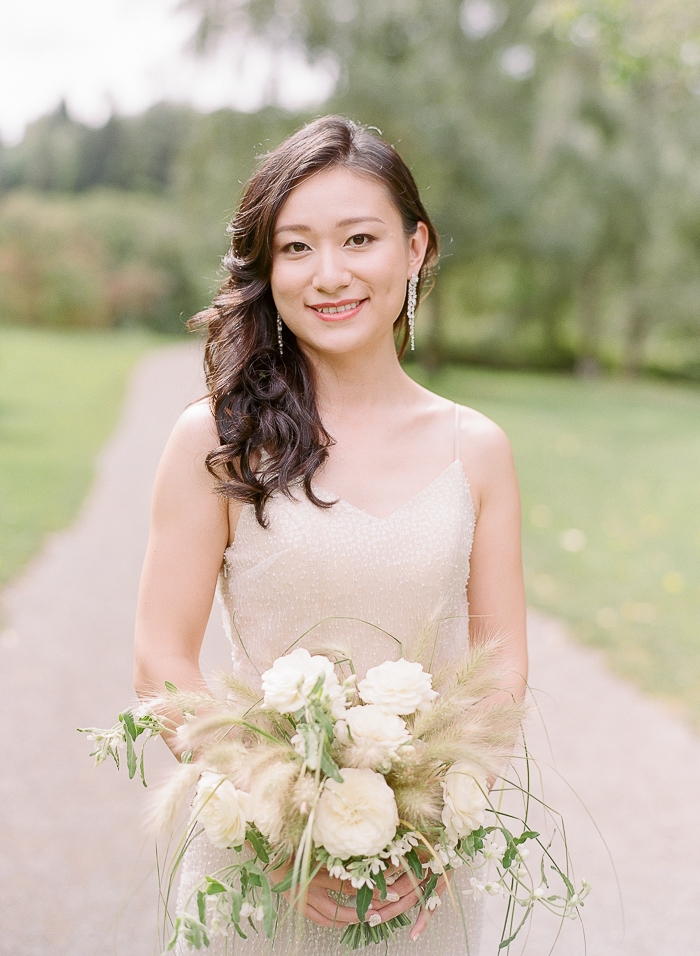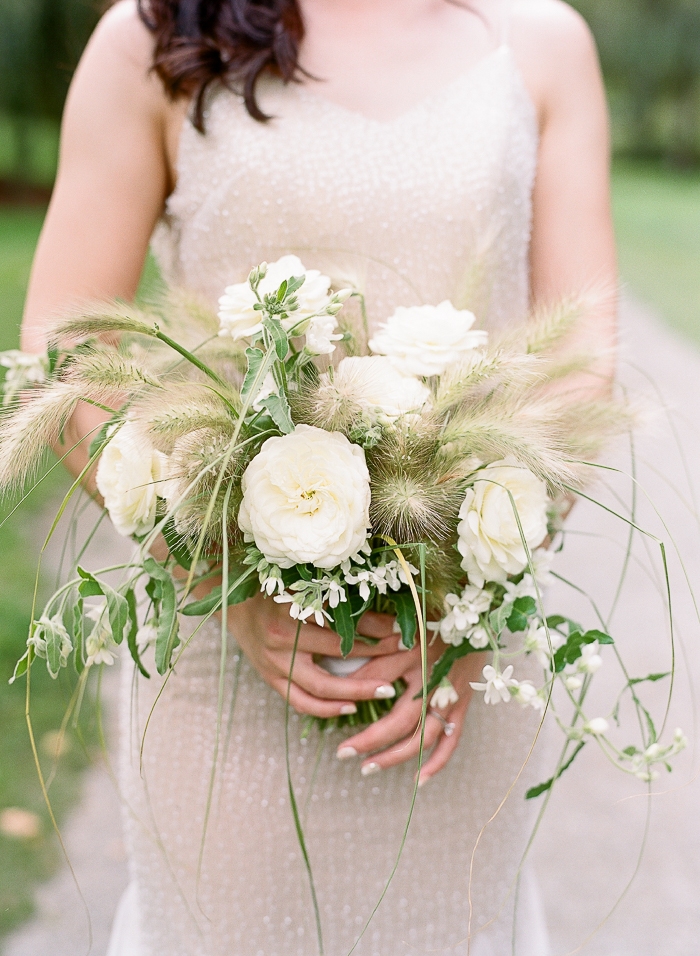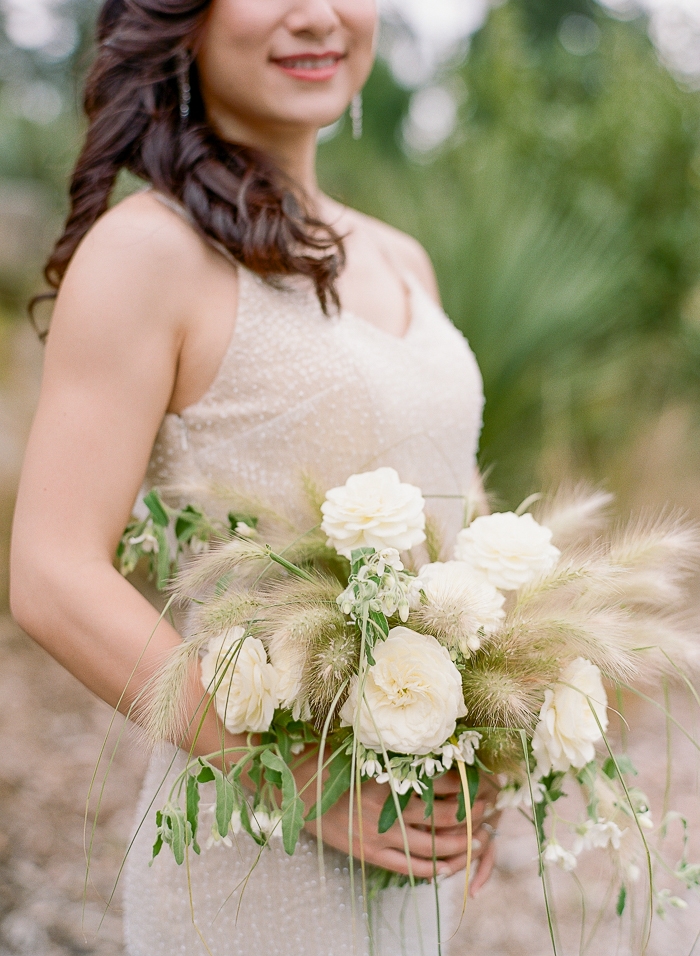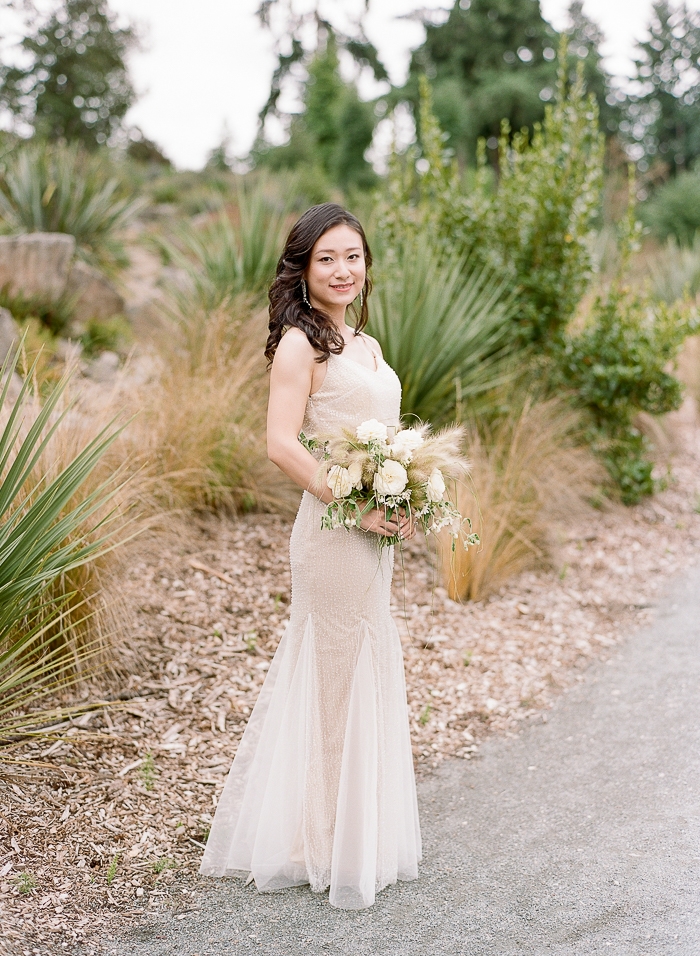 Why did you have an intimate wedding?
We had an intimate wedding because it was quick and easy, without months of wedding planning. It also allowed us to save money.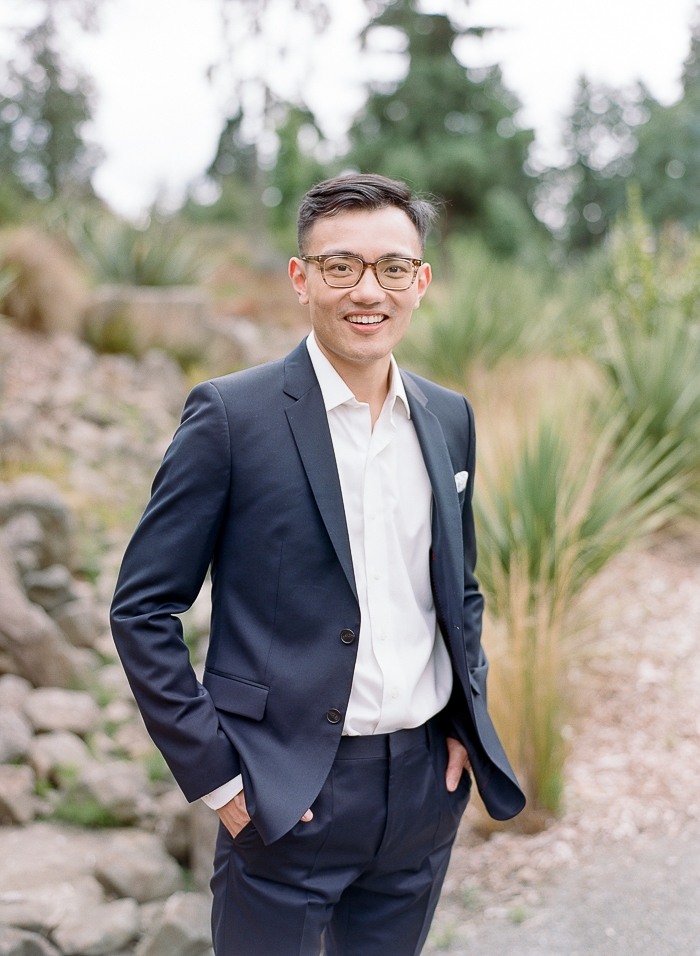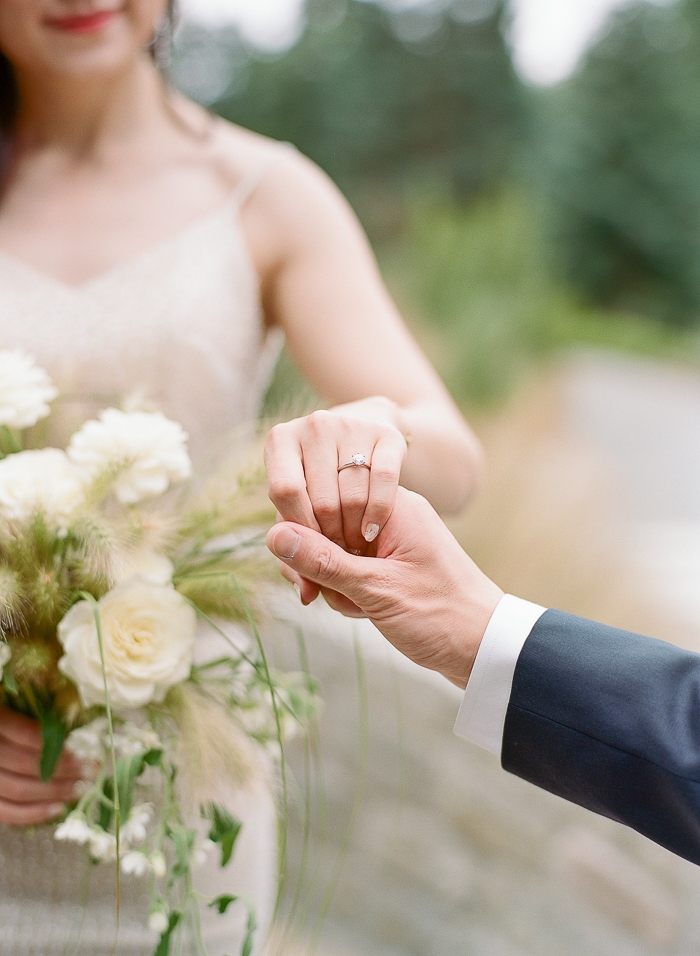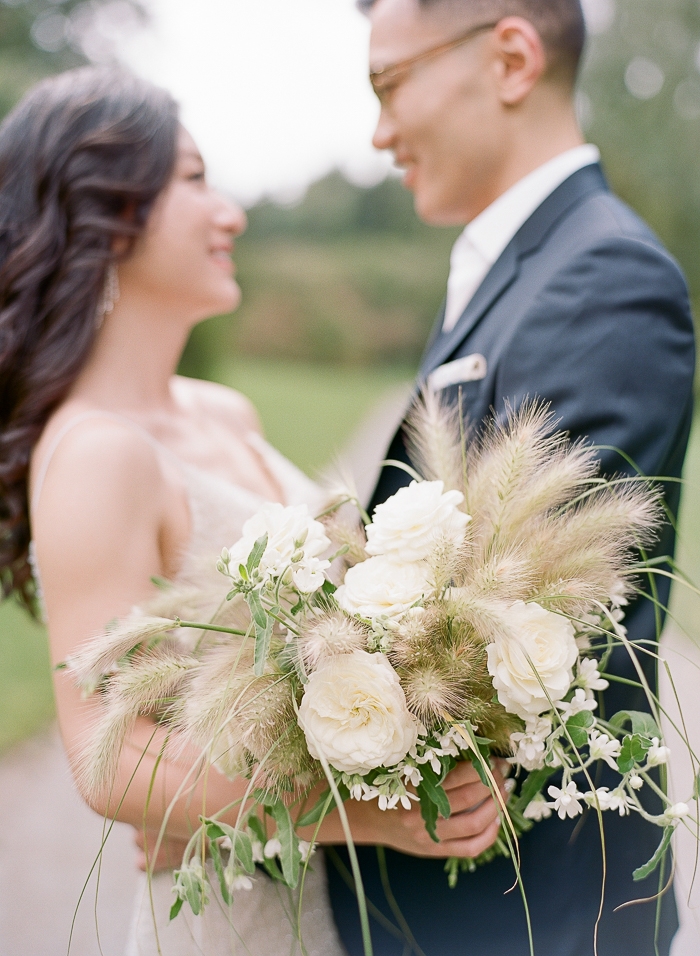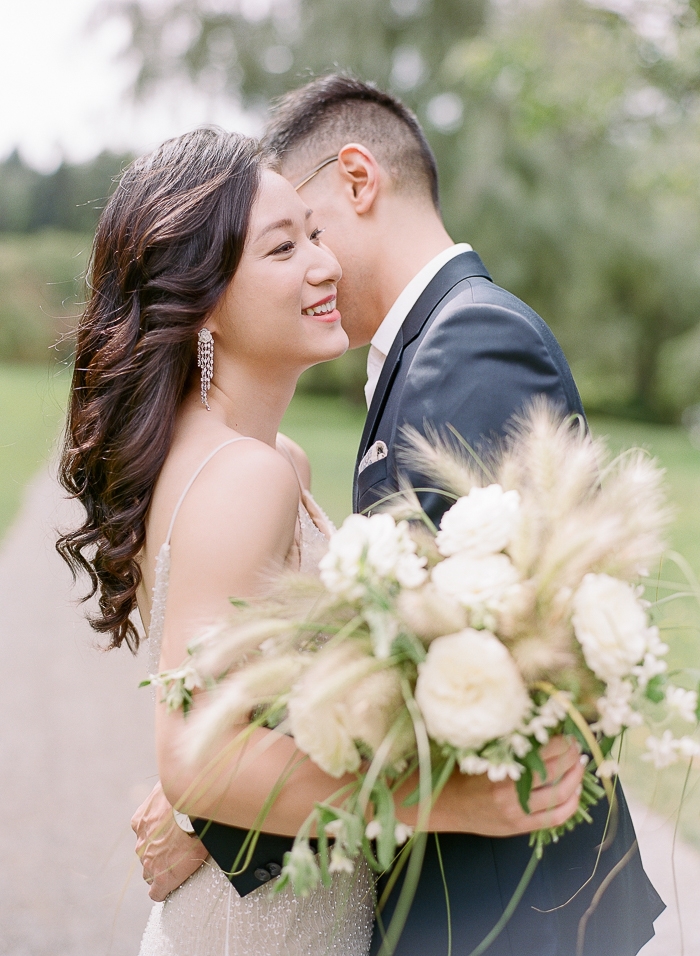 What are some the challenges that you faced planning an intimate wedding?
It was all very easy except a small hiccup on the judge. We were very set on getting married on Sep 13th, which was our 6th anniversary of meeting each other. Two months before September 13th, we were told by the courthouse that all of the judges would be on retreat and they asked us to pick a different wedding date. After some back and forth with the courthouse admin, we were able to find a retired judge who could come in to be at the courthouse that day to perform our ceremony. The retired judge was so nice! It all worked out perfectly.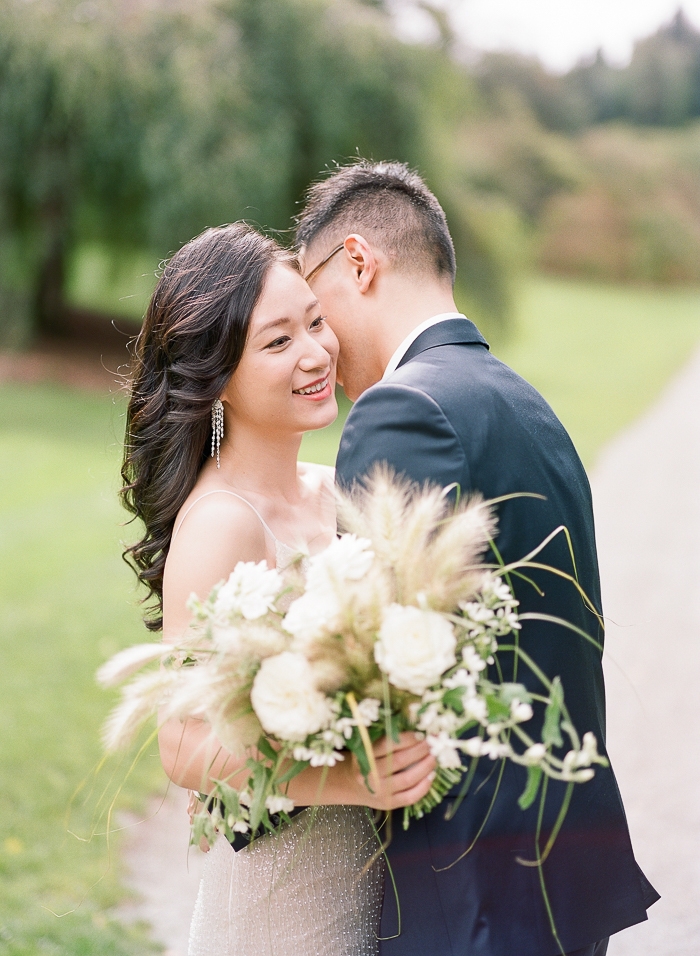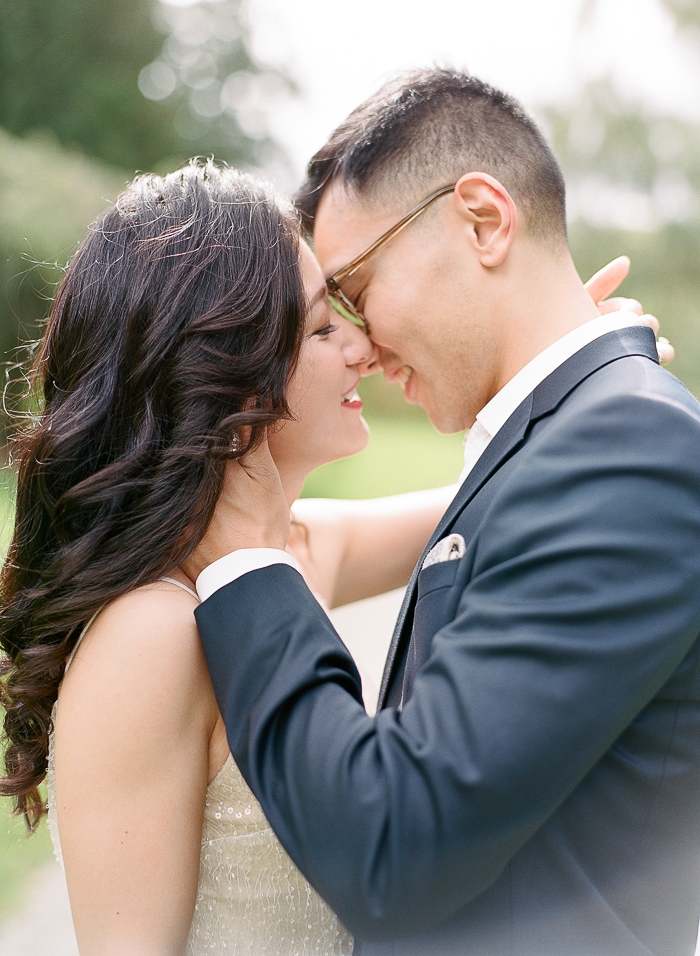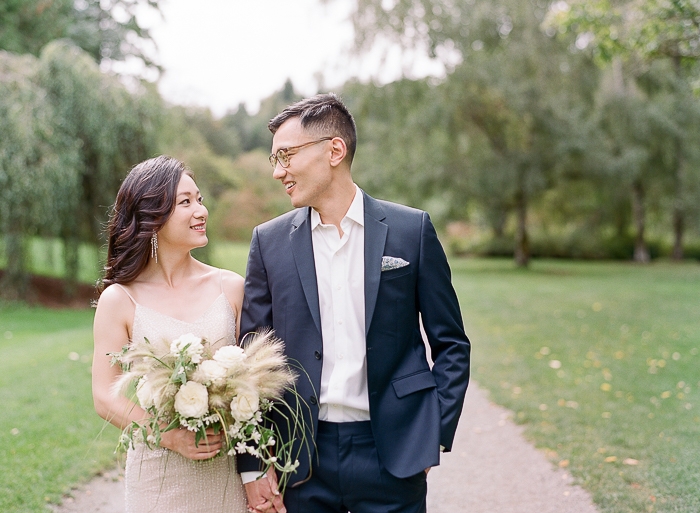 Was it difficult to pare down the guest list?
No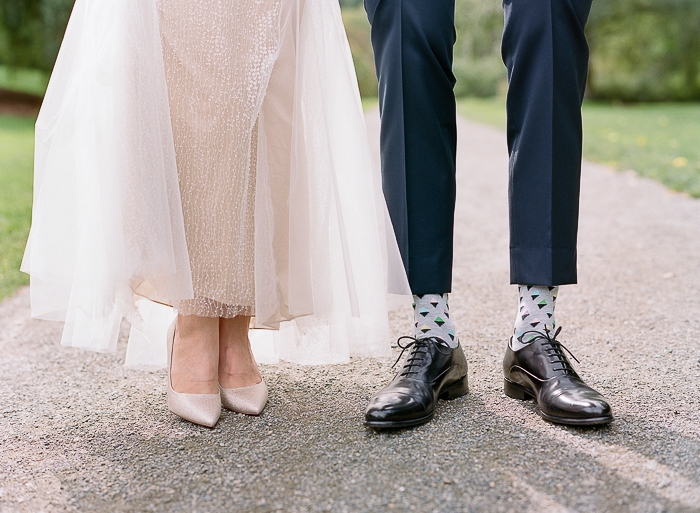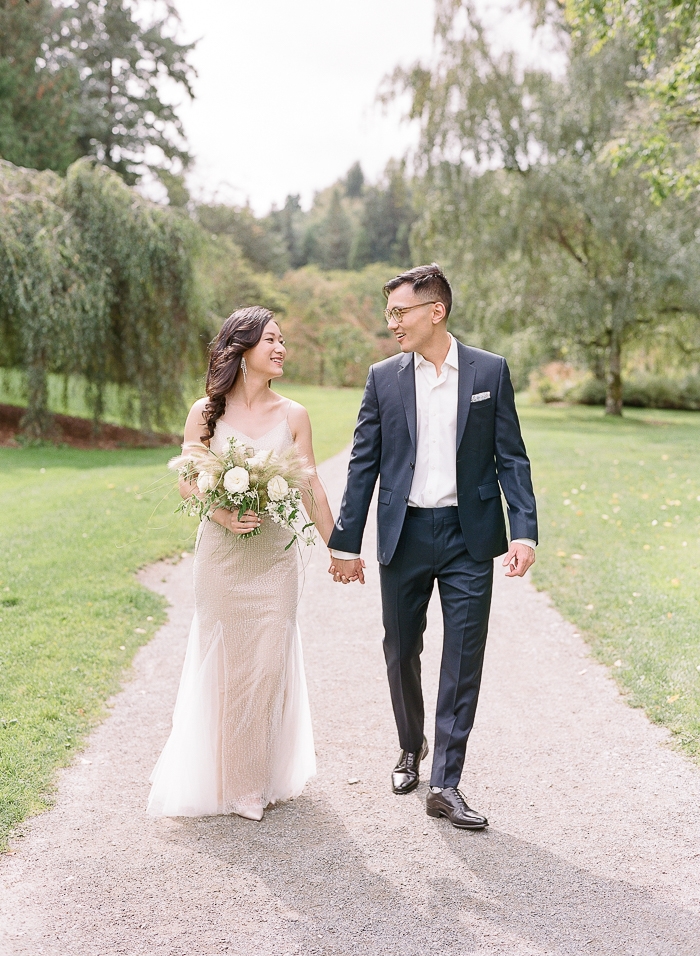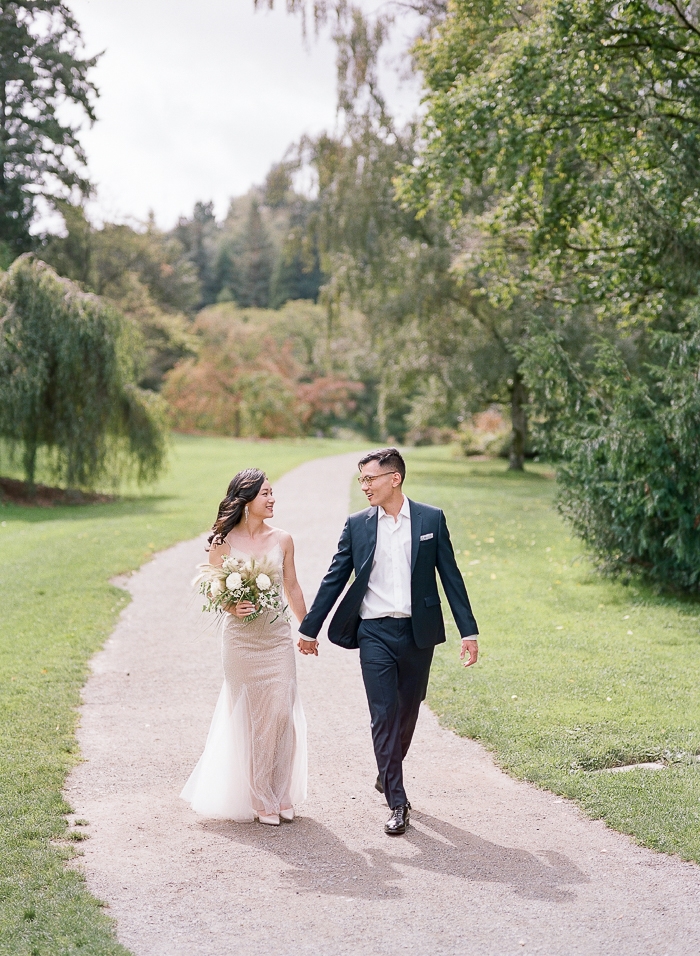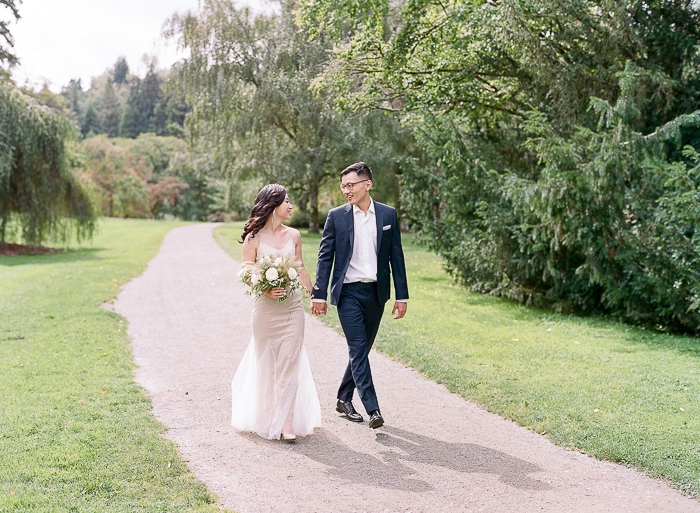 Did you have any 'issues' with the small guest list from friends and family? If so, how did you address them?
No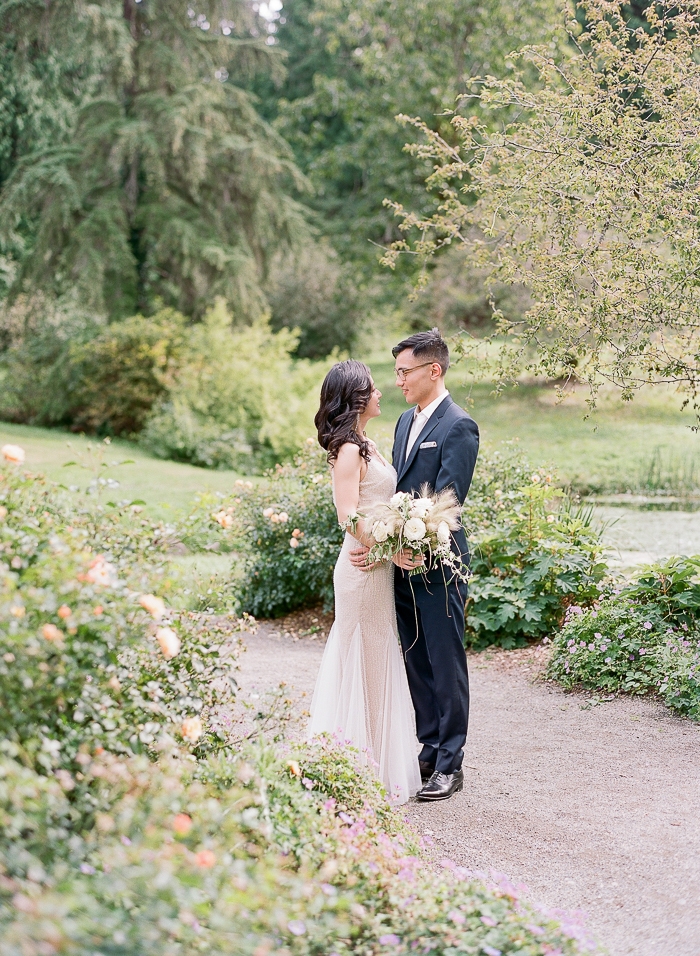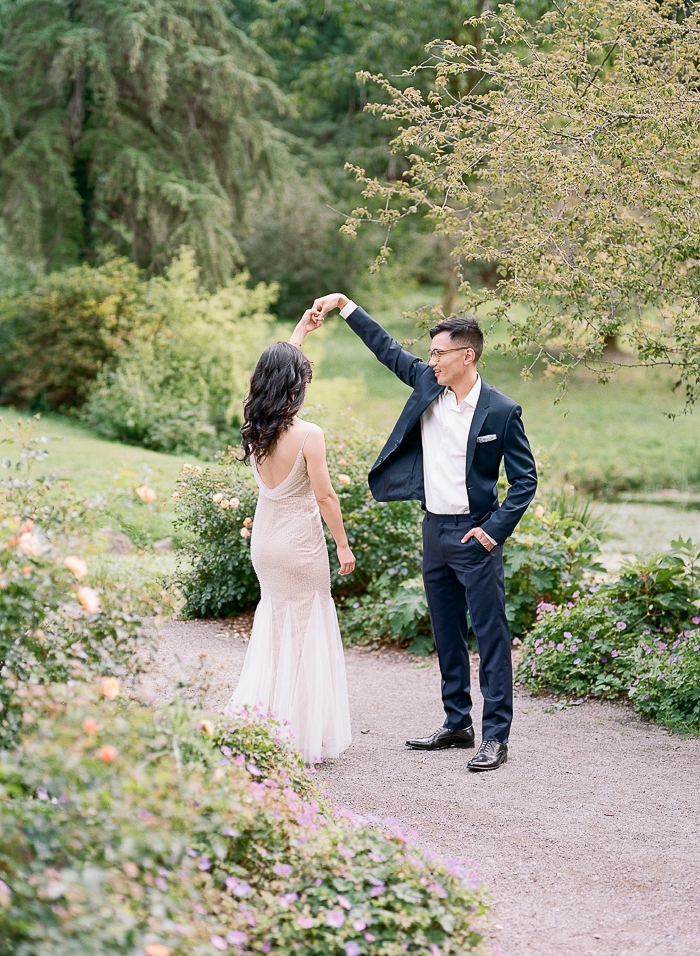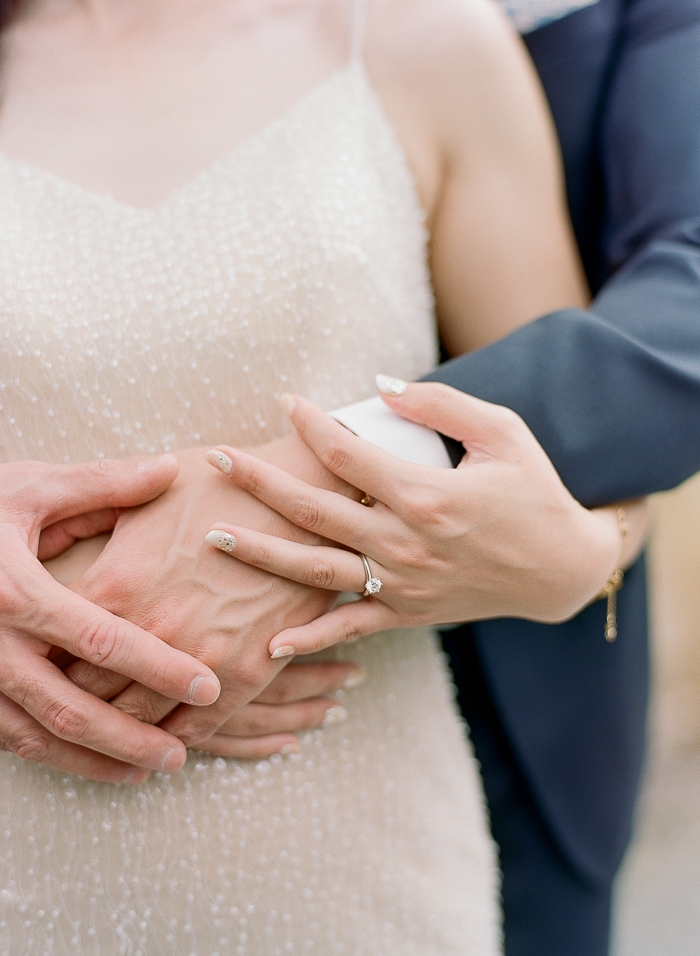 What were the highlights of the ceremony?
I loved the rooftop, it has the Seattle city view in the background.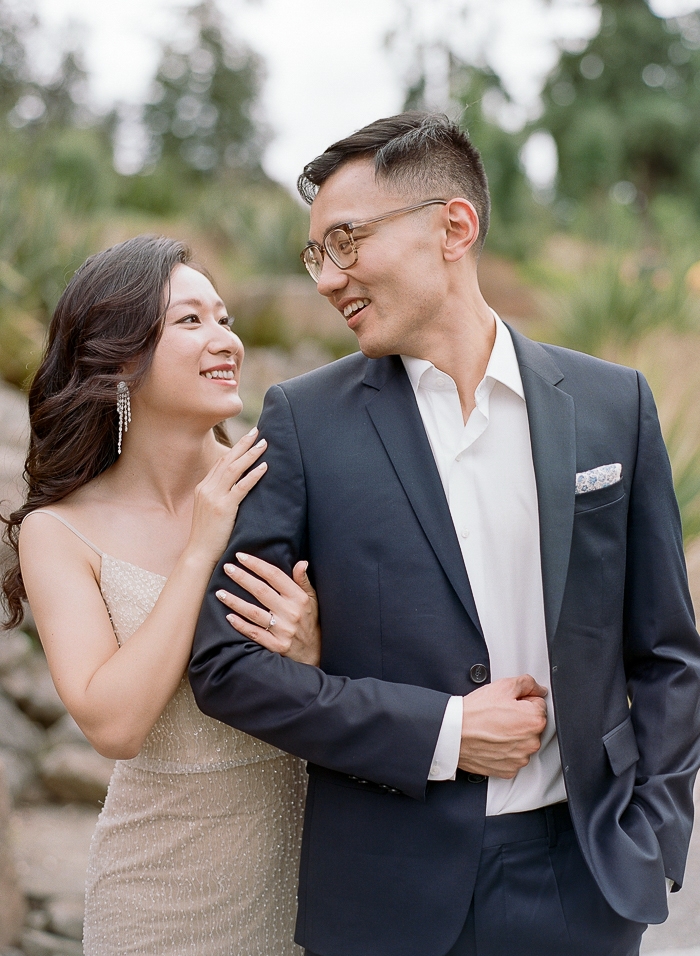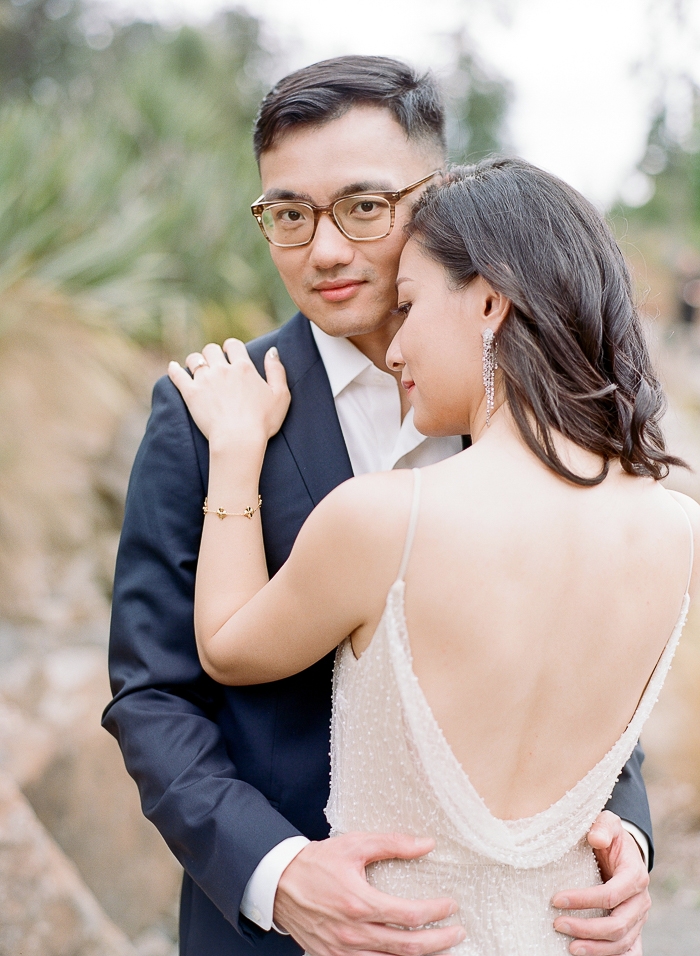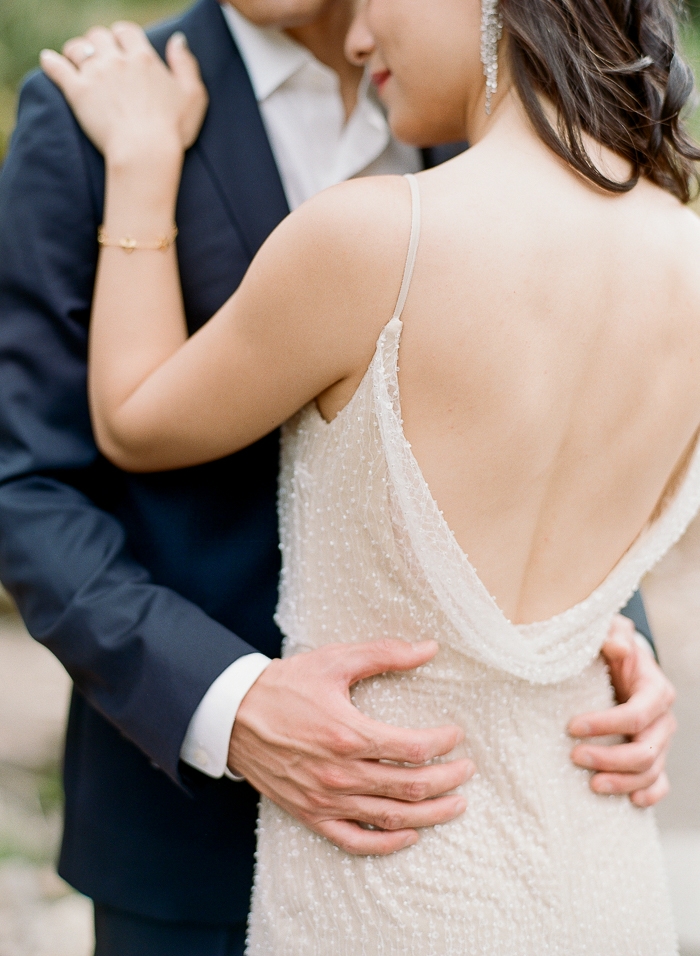 What were the highlights of the reception?
n/a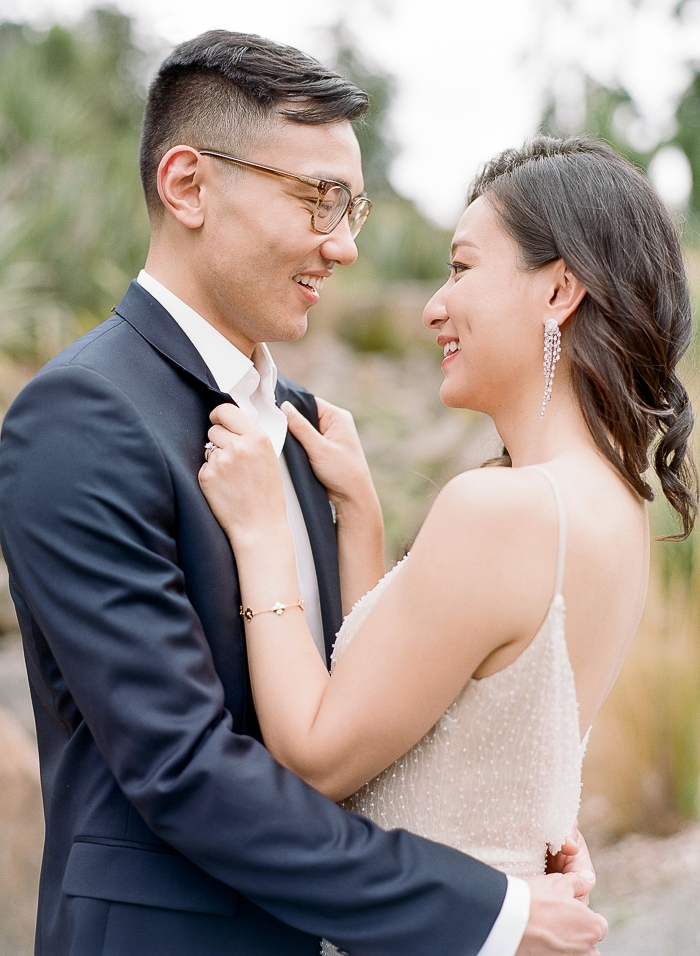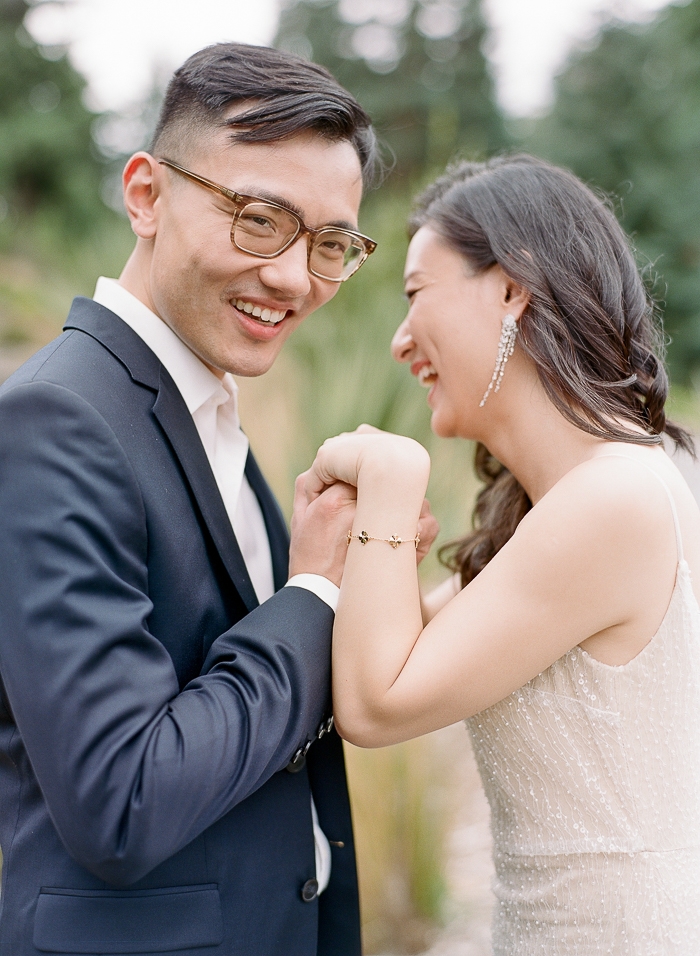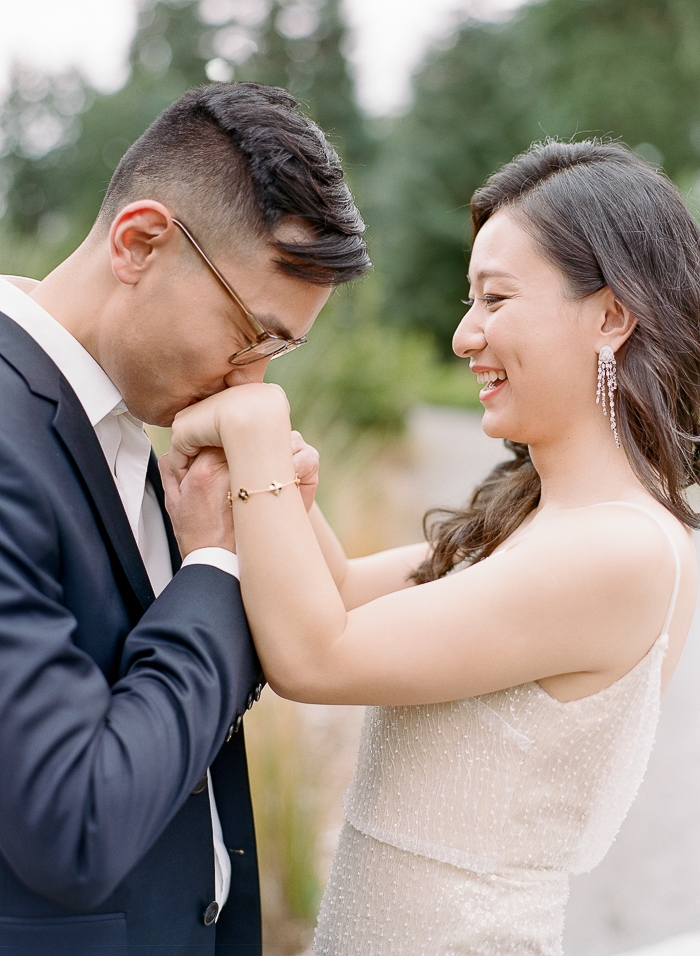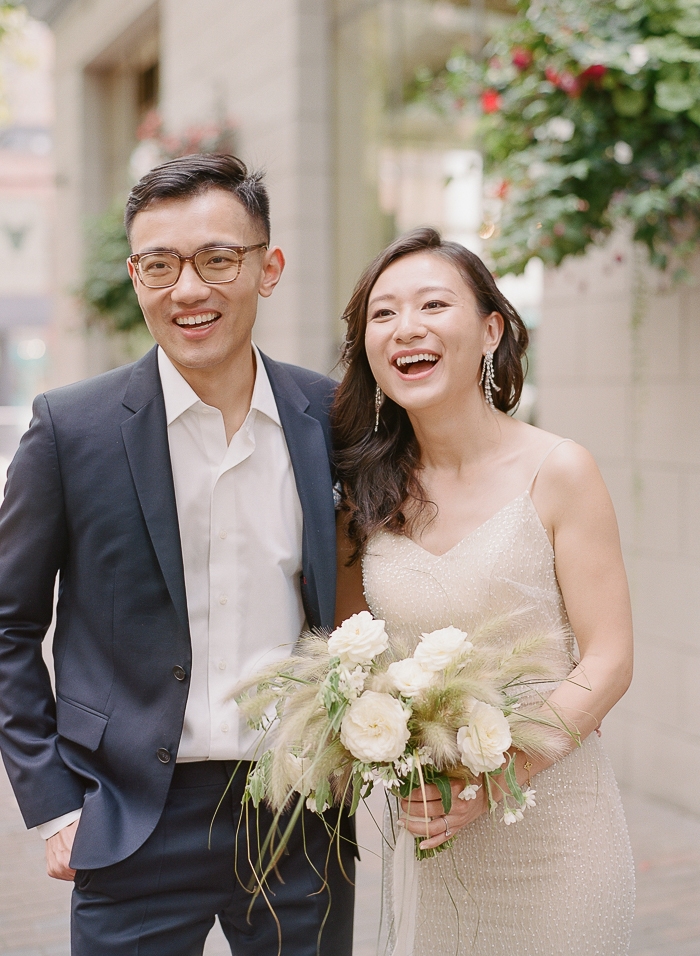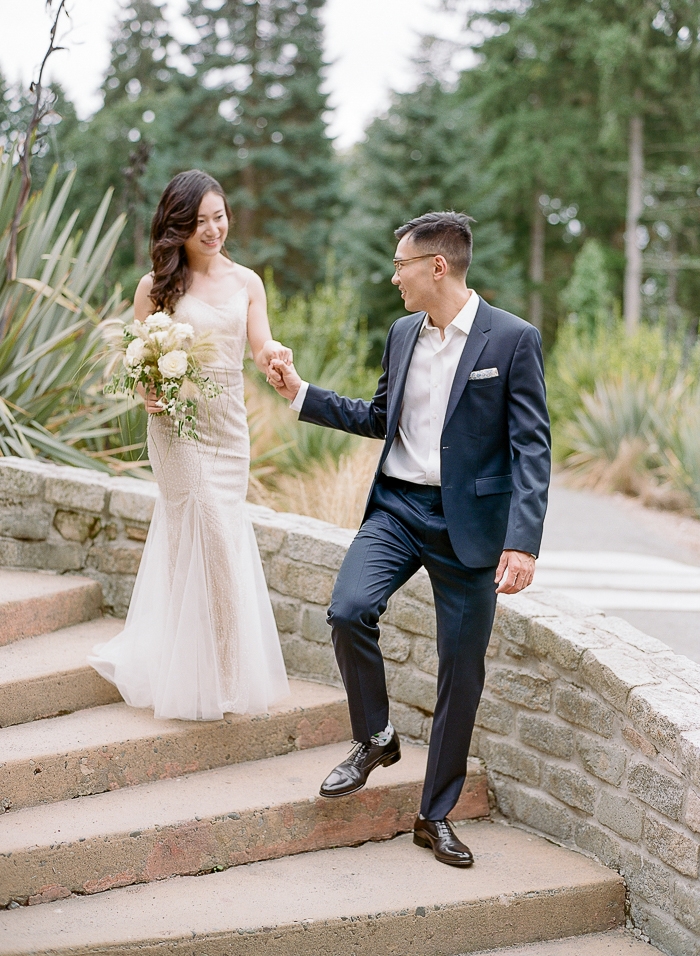 What was the best thing about having an intimate wedding?
It was easy to plan. There were very few logistical details to worry about. No one to stress out about.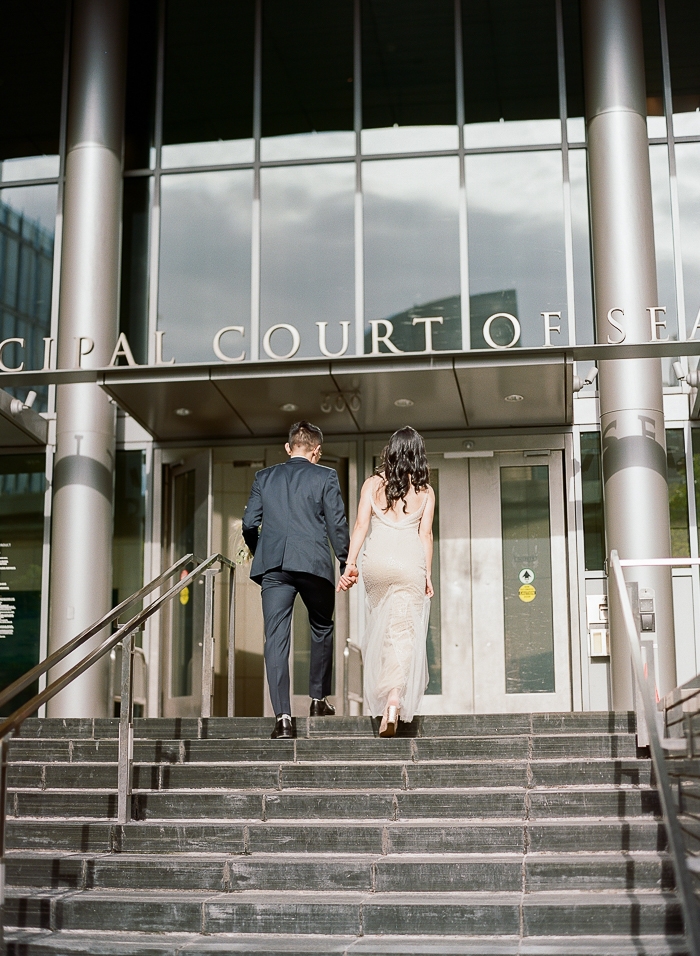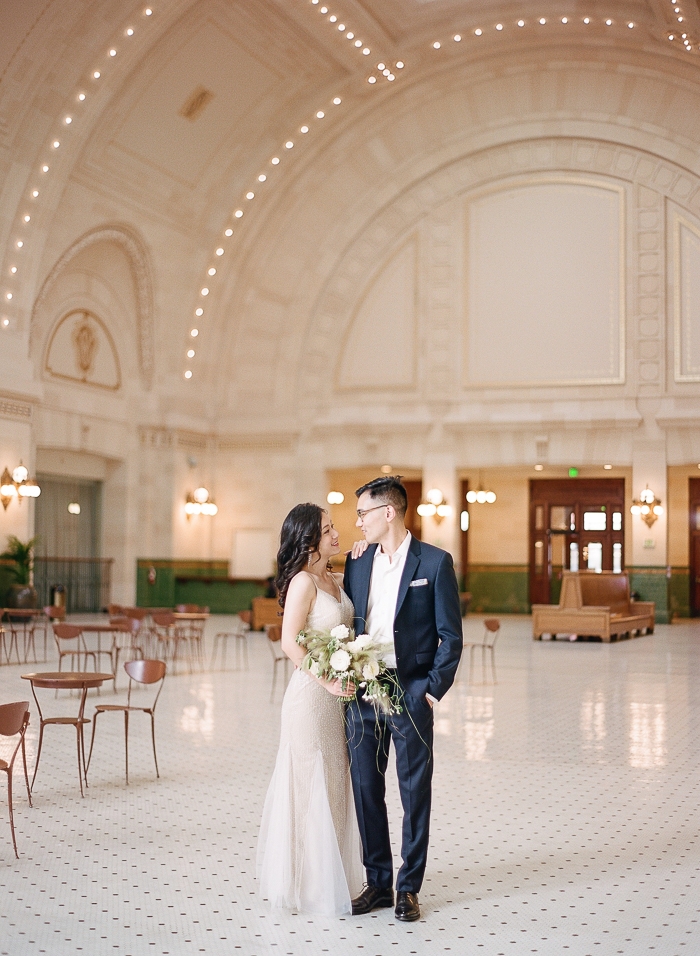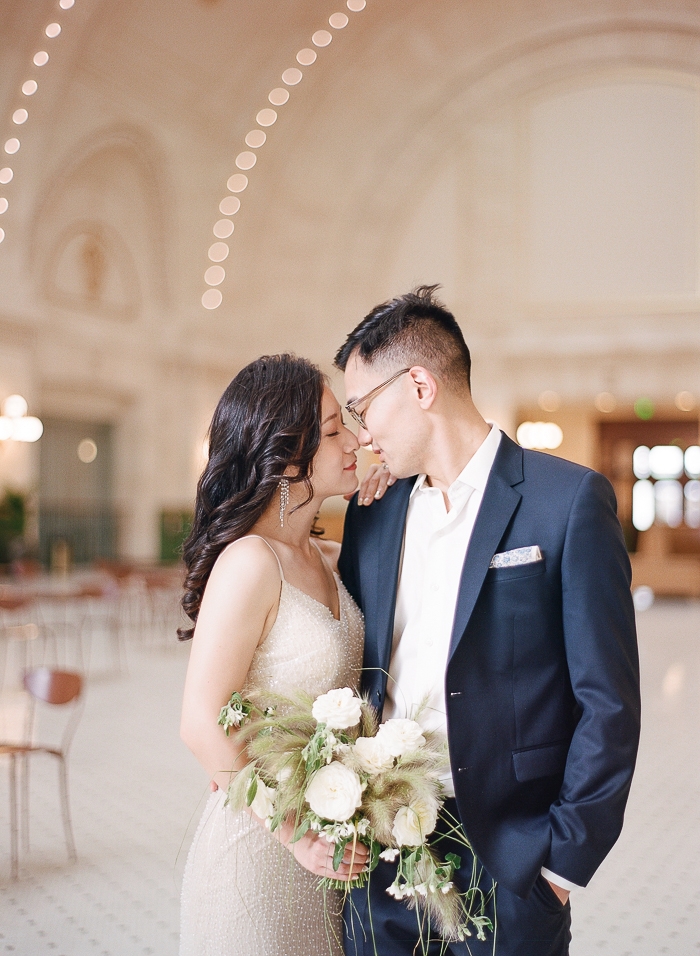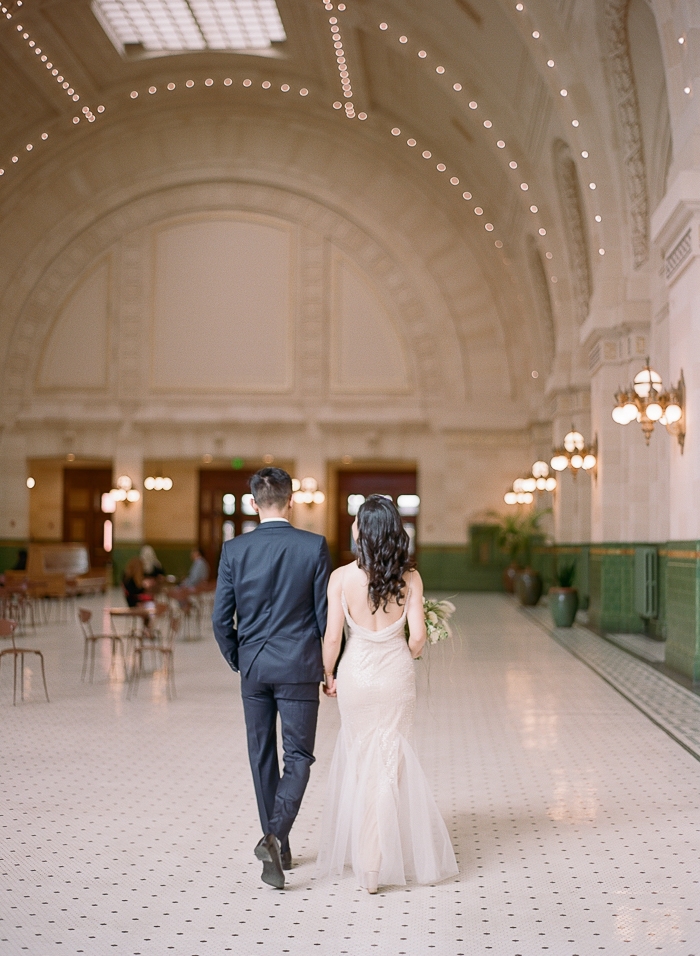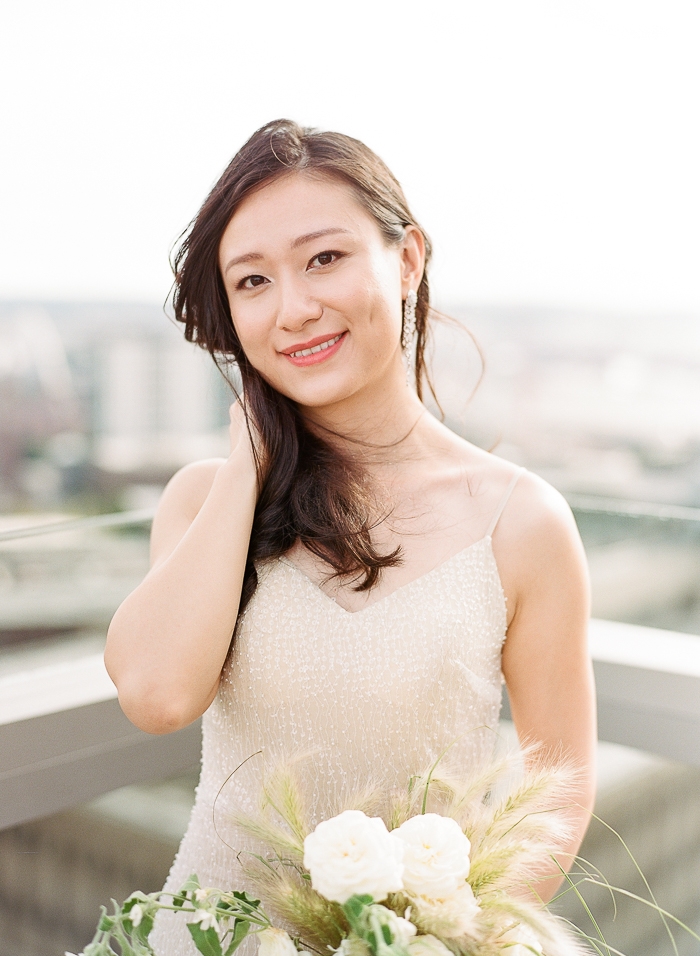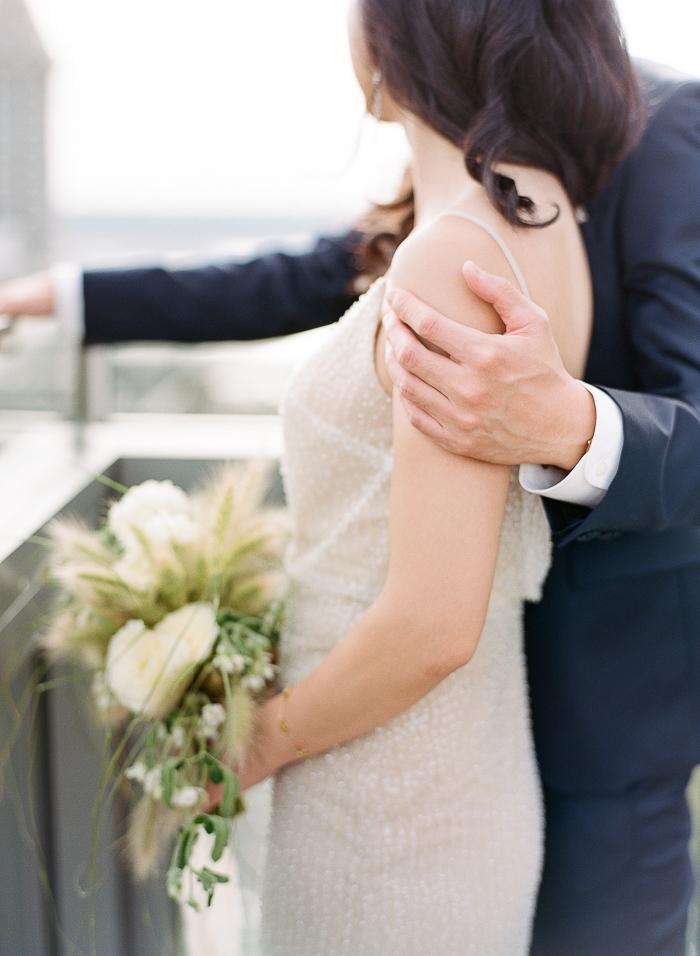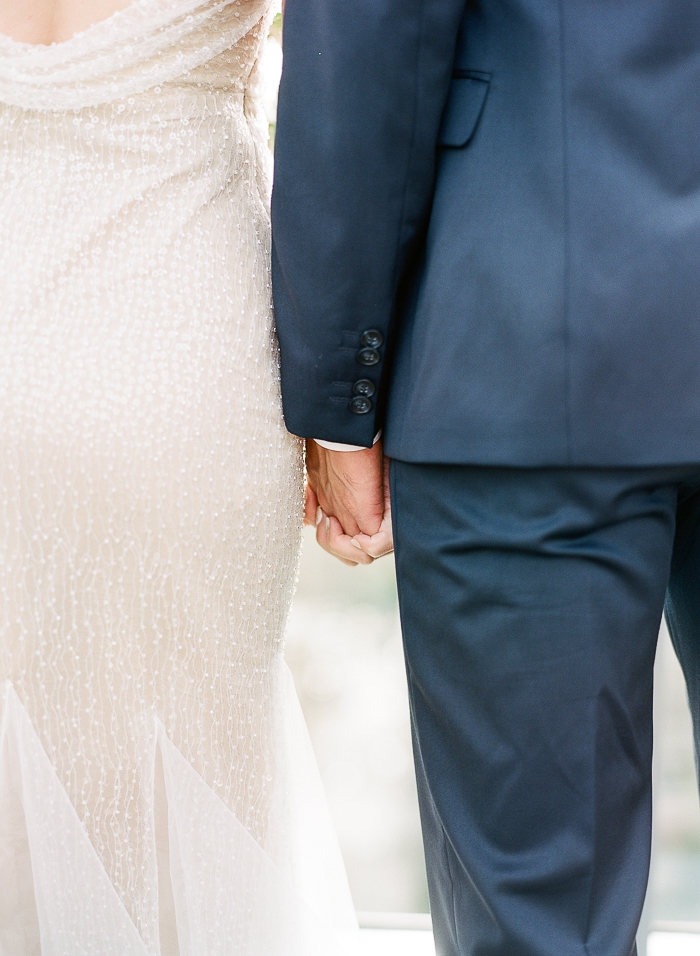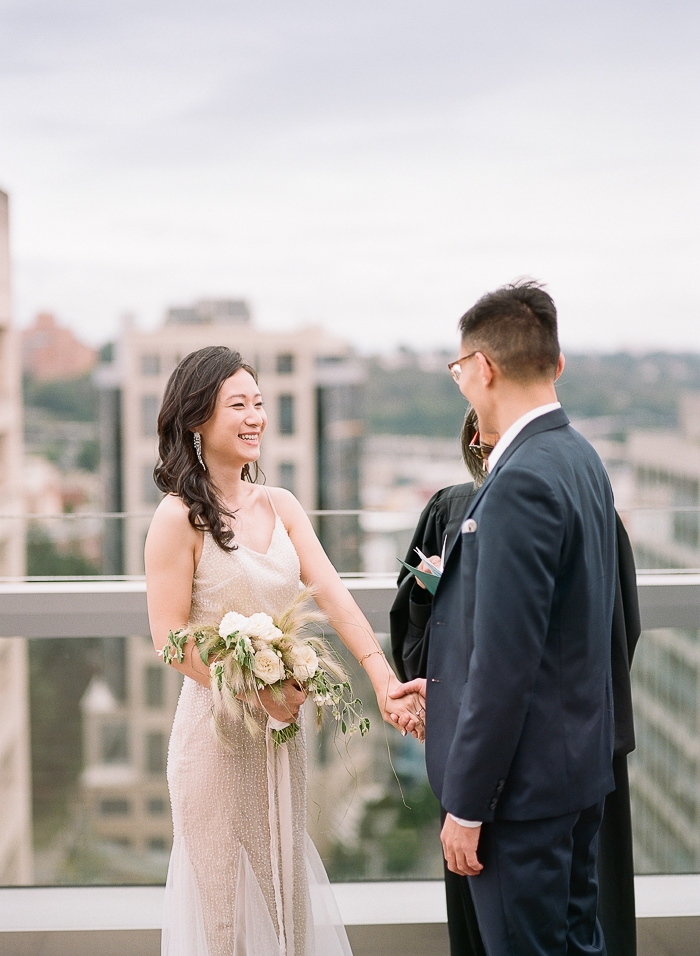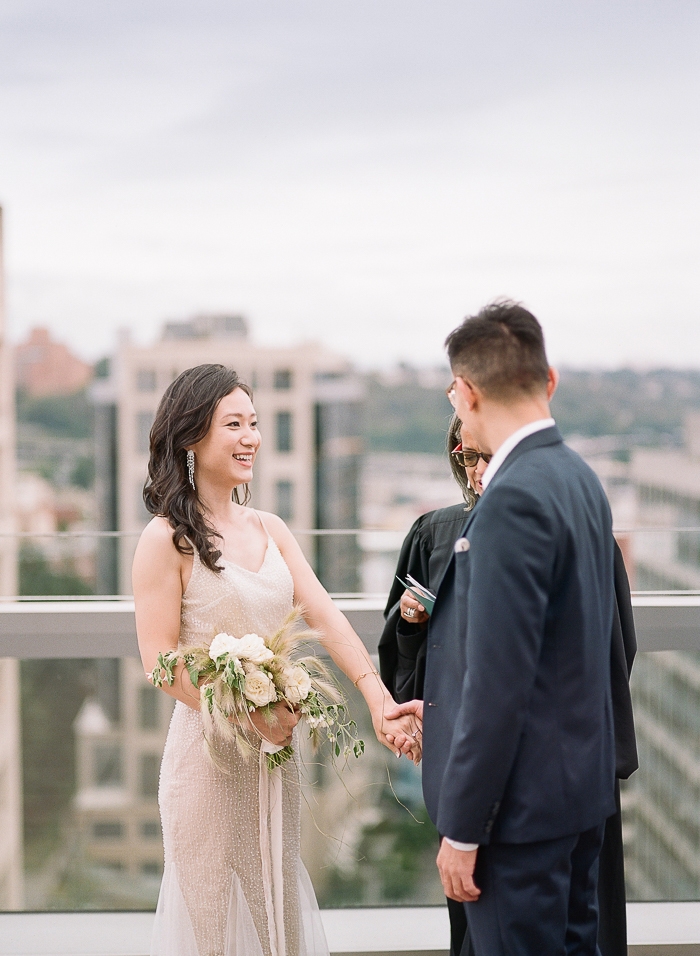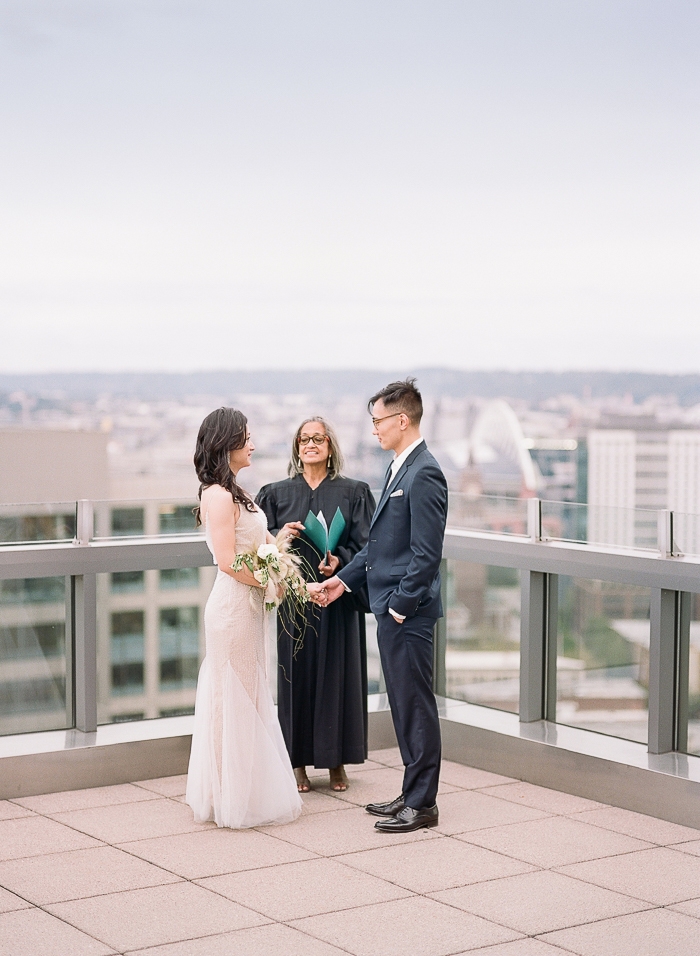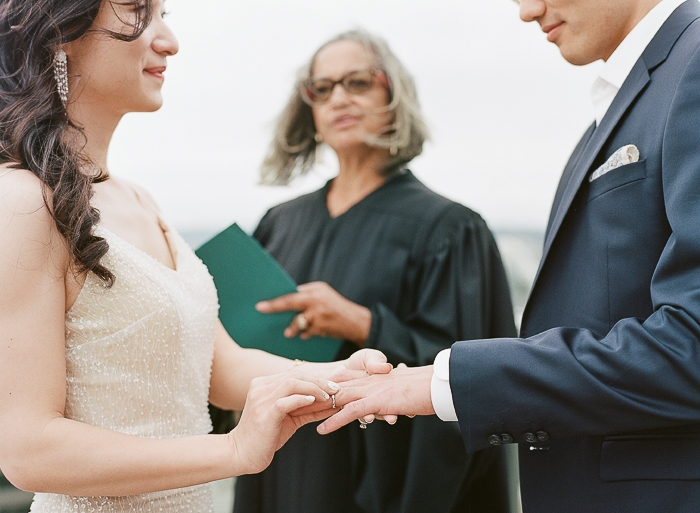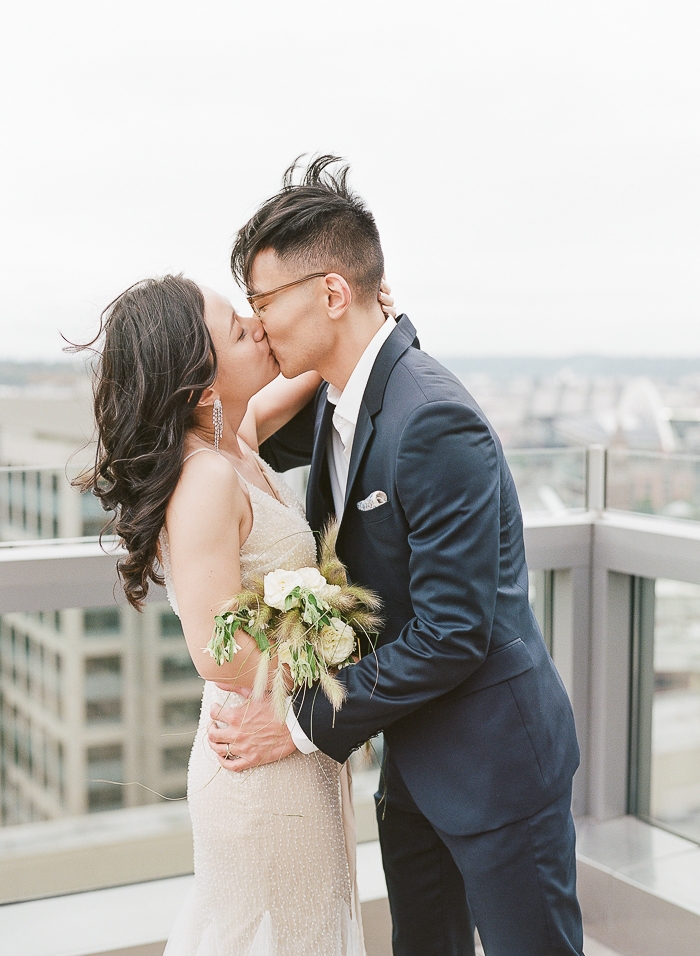 What advice do you have for couples who are considering an intimate wedding? 
It removes the formality and allows couples to focus on a few things that matter the most – each other.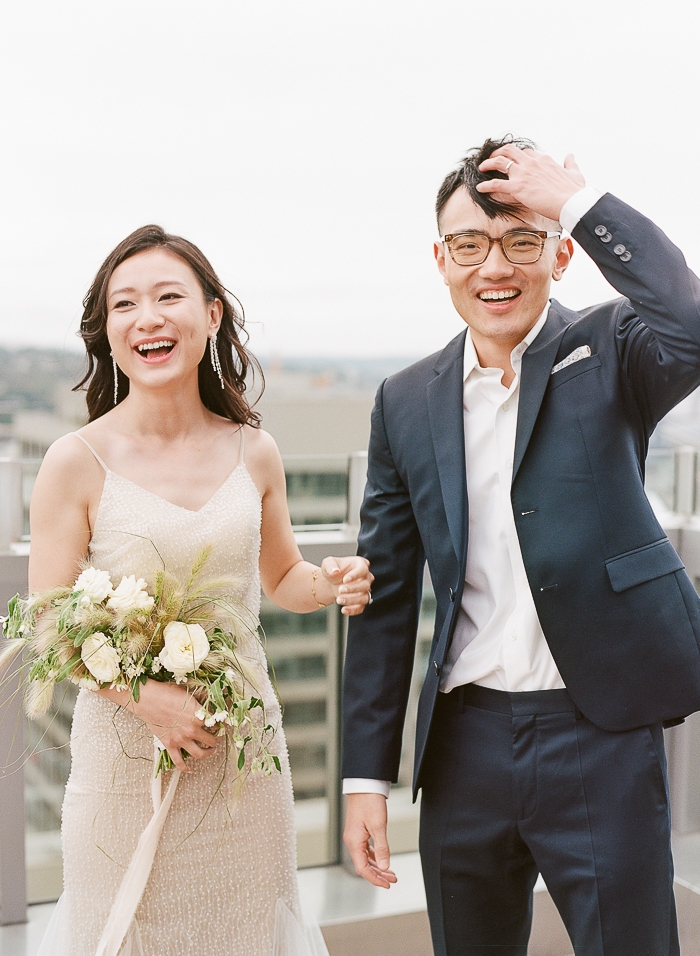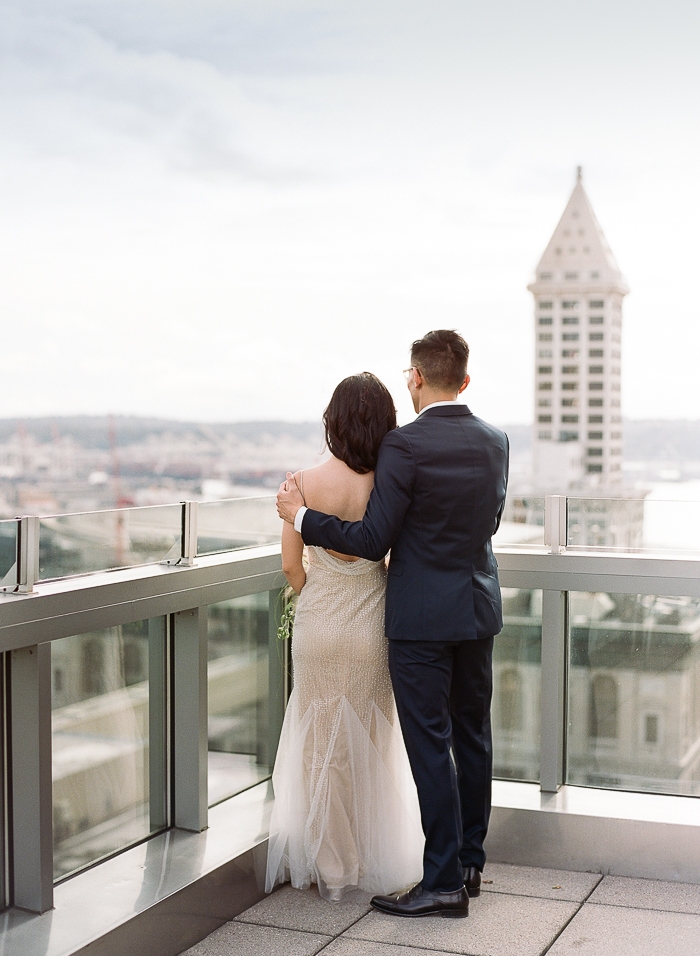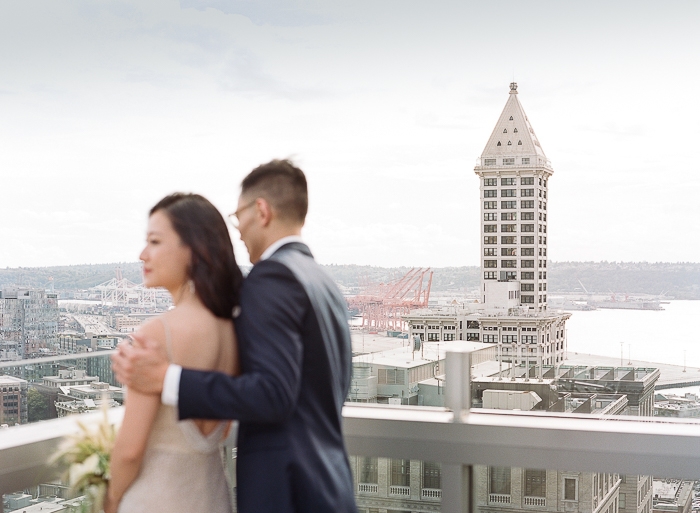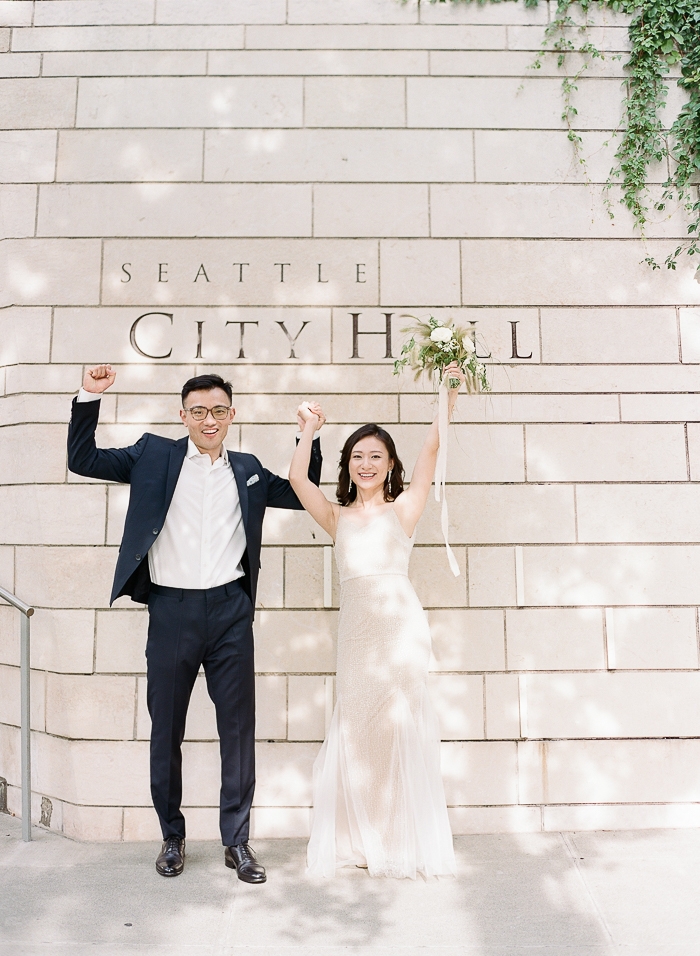 Vendors:
Photography: The Ganeys
Florist: Gather Design Company
Hair and Makeup: Christy K Hair and Makeup
Dress: Renz Rags
Film Lab: Richard Photo Lab
Rings: Tiffany & Co