Does the idea of a stress-free elopement in a breathtaking forest setting pique your interest? If so, you are going to love today's styled shoot photographed by the talented Polina LeRoy.
Here's what Polina had to say about the shoot:
This shoot was inspired by the nature of Colorado, which I was lucky to enjoy in Evergreen. Endless forests and picturesque mountains – we are so blessed to live here and see the beauty of it every day.
I love the idea of an elopement in the wilderness, because nature helps to reconnect to your true selves and choose the true love.
We tried to convey the authentic beauty of the forest with our couple. The gentle ivory color of the dress and flowers are complemented by cool forest greens, and the golden rays of the sun streaming through the trees.
My husband (Dendrologic Designs) was so moved by my idea of a secluded picnic for two,  he made a table from the local pine for the shoot. He even left the bark untouched out of respect for the natural beauty of the tree.
The gorgeous florals, which were created by Nicole, floral designer at Something Styled, were inspired by the neutral tones of Autumn.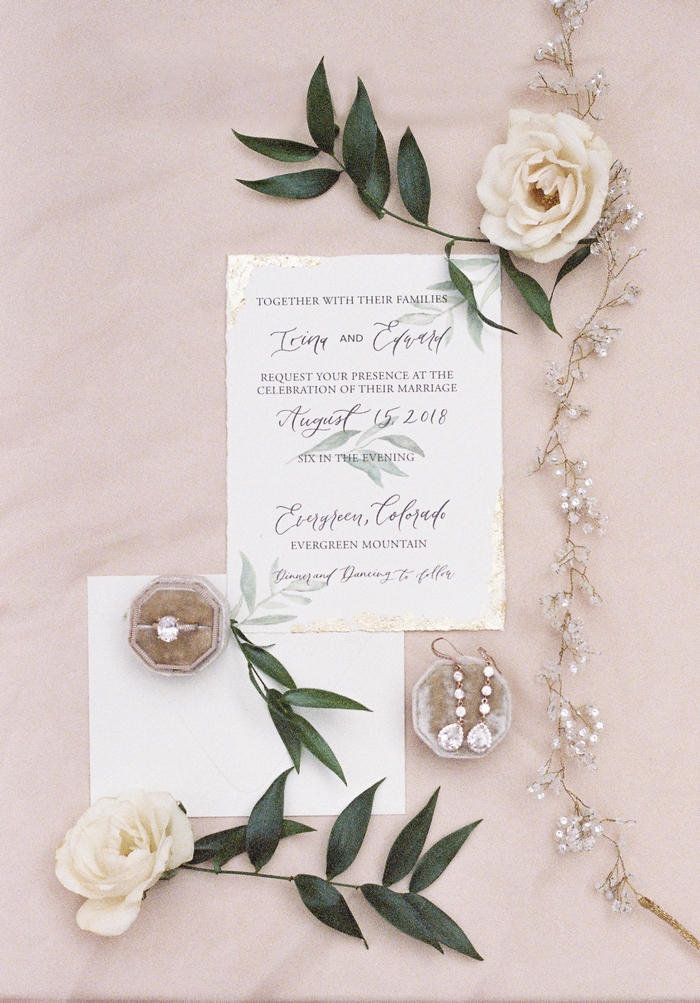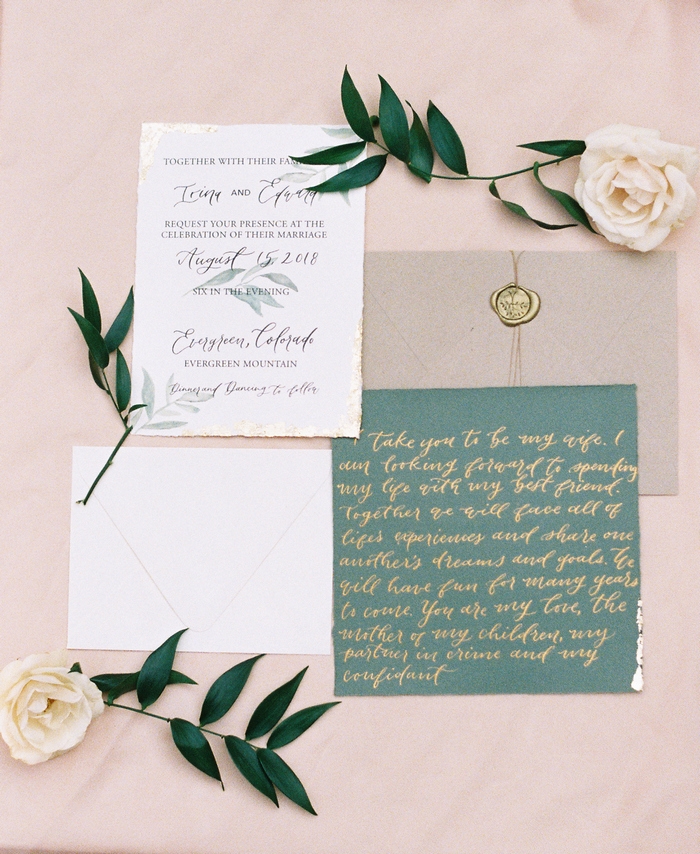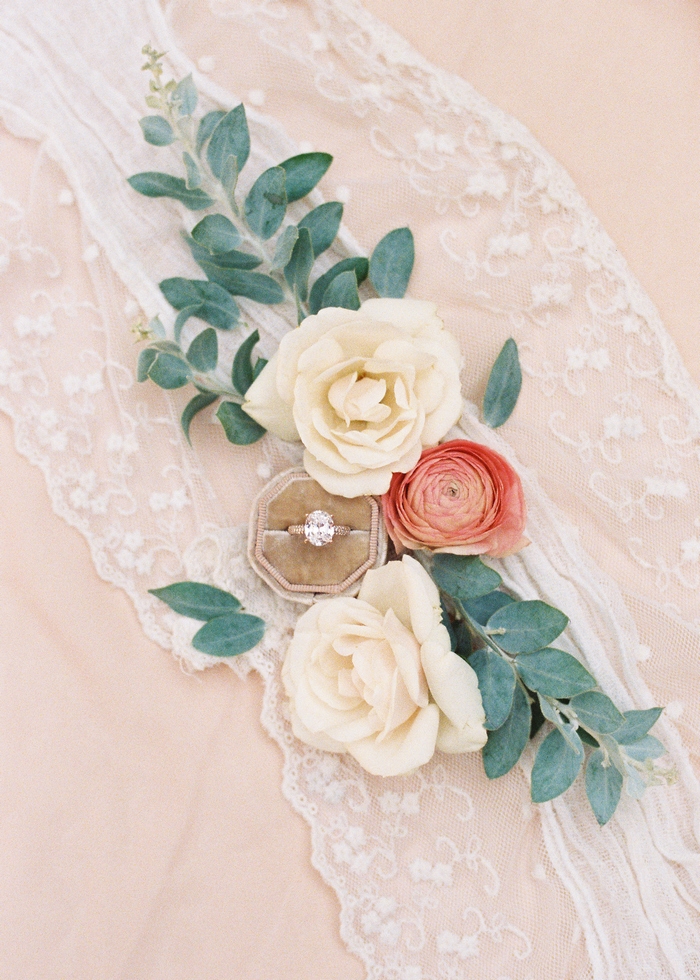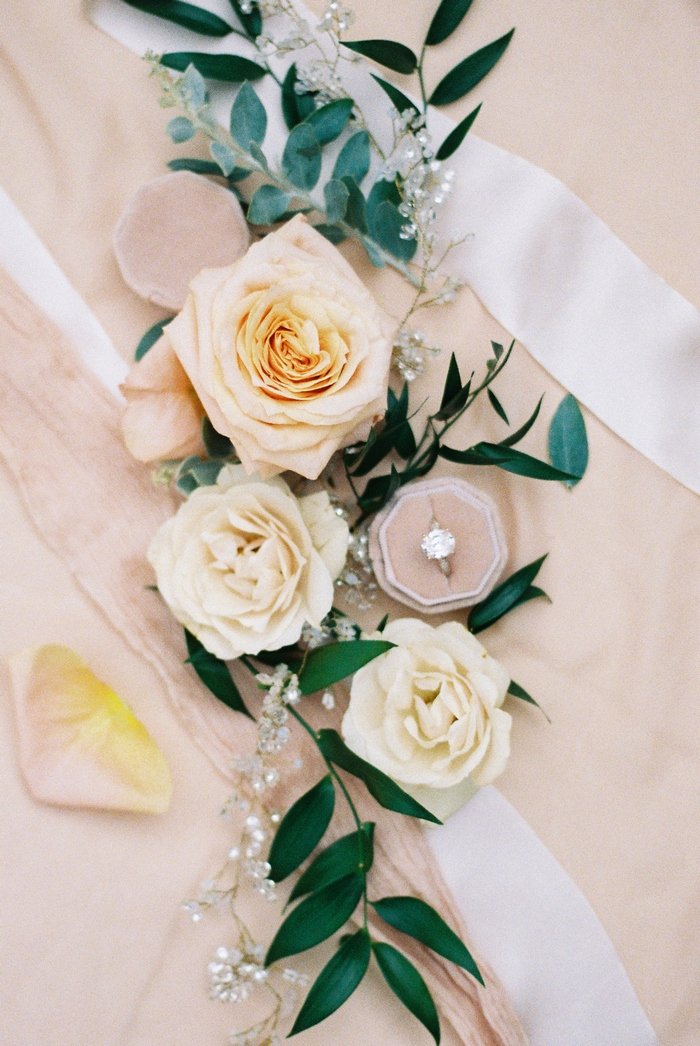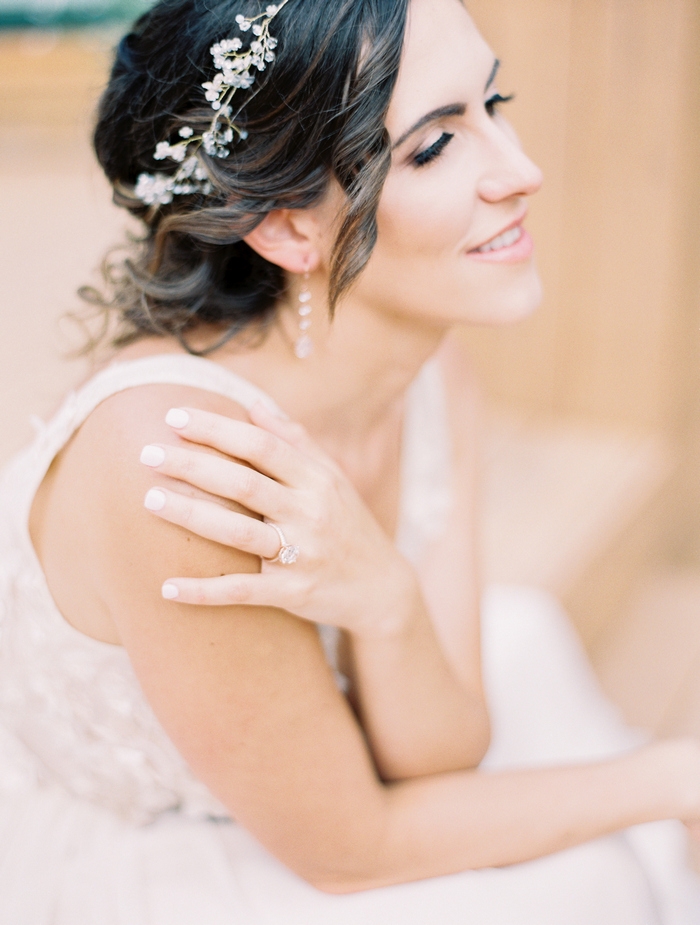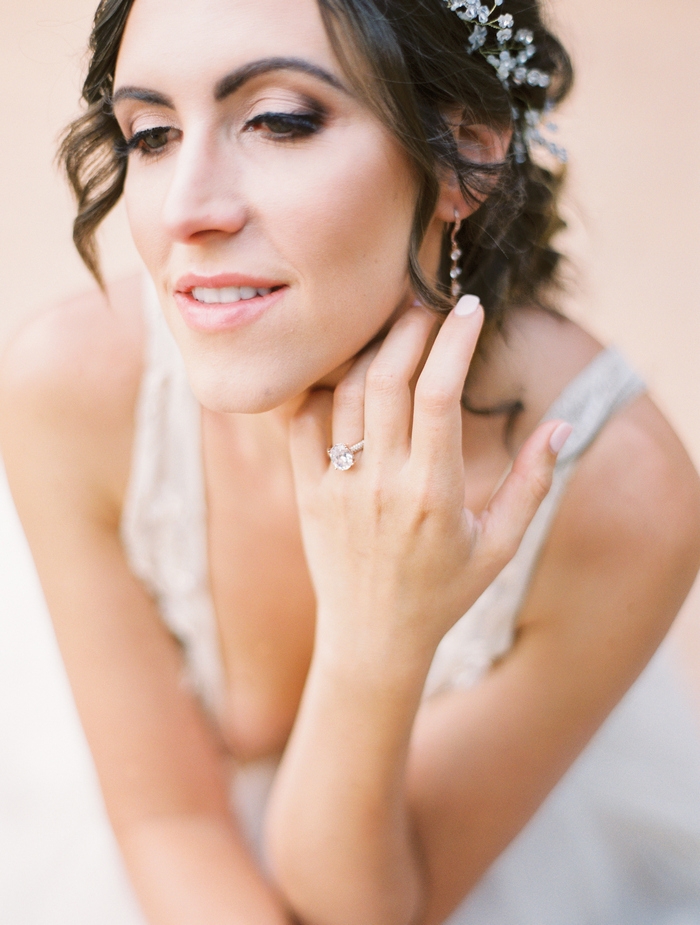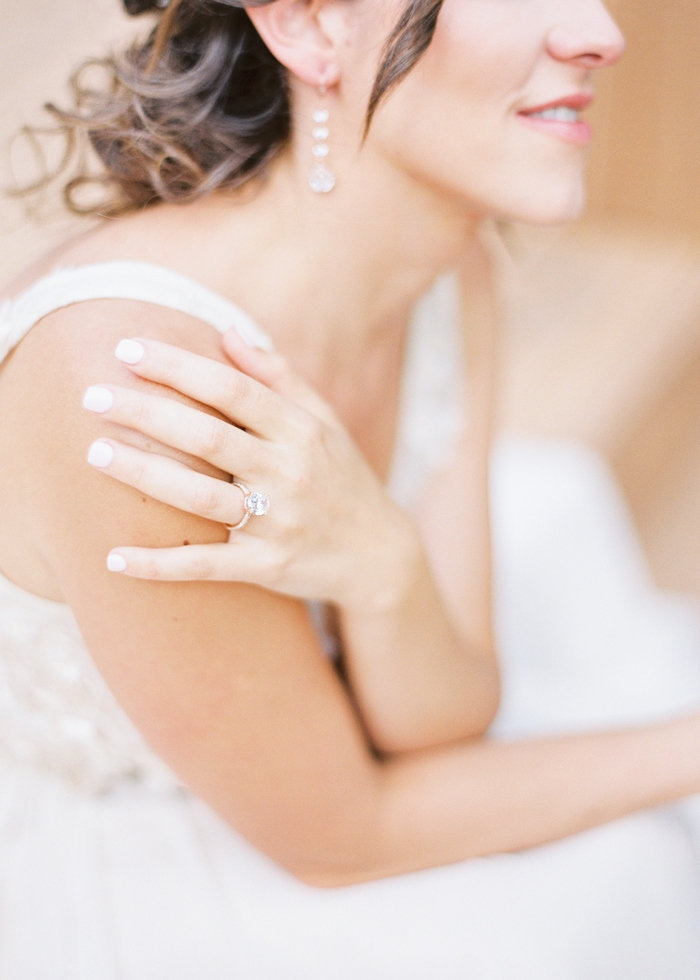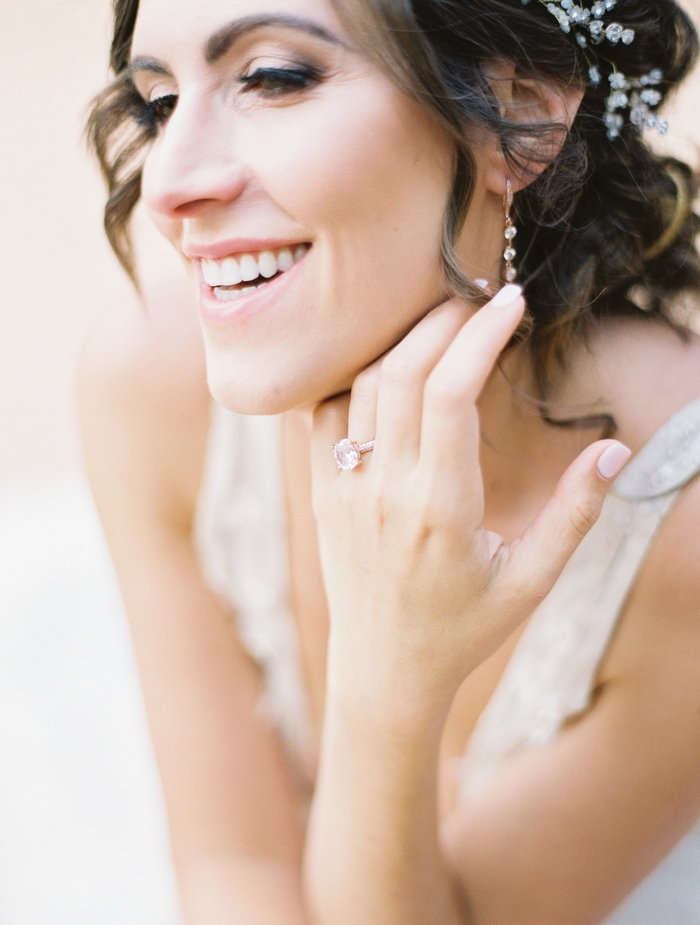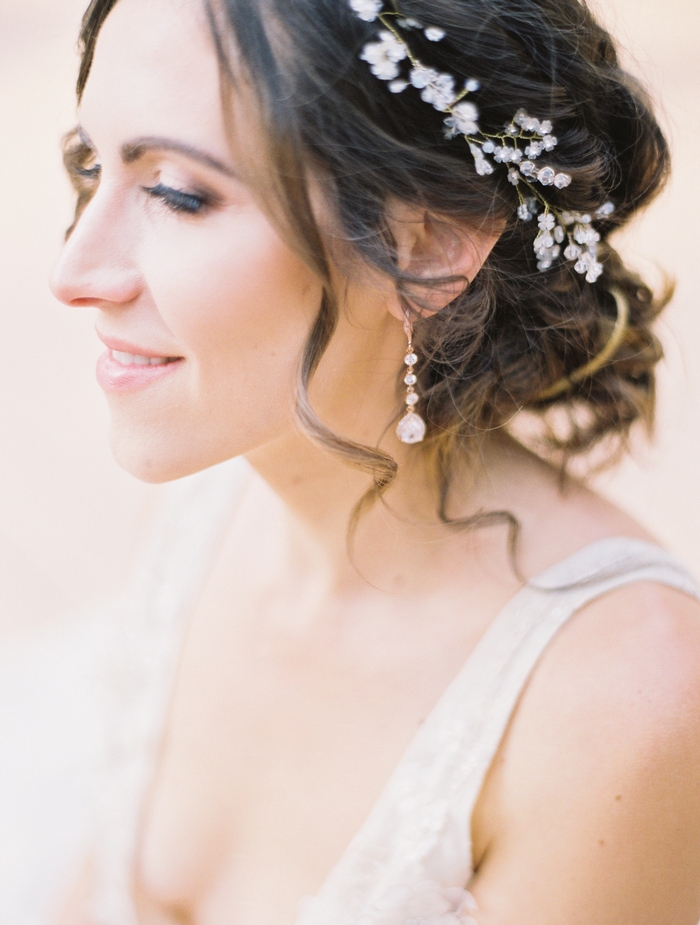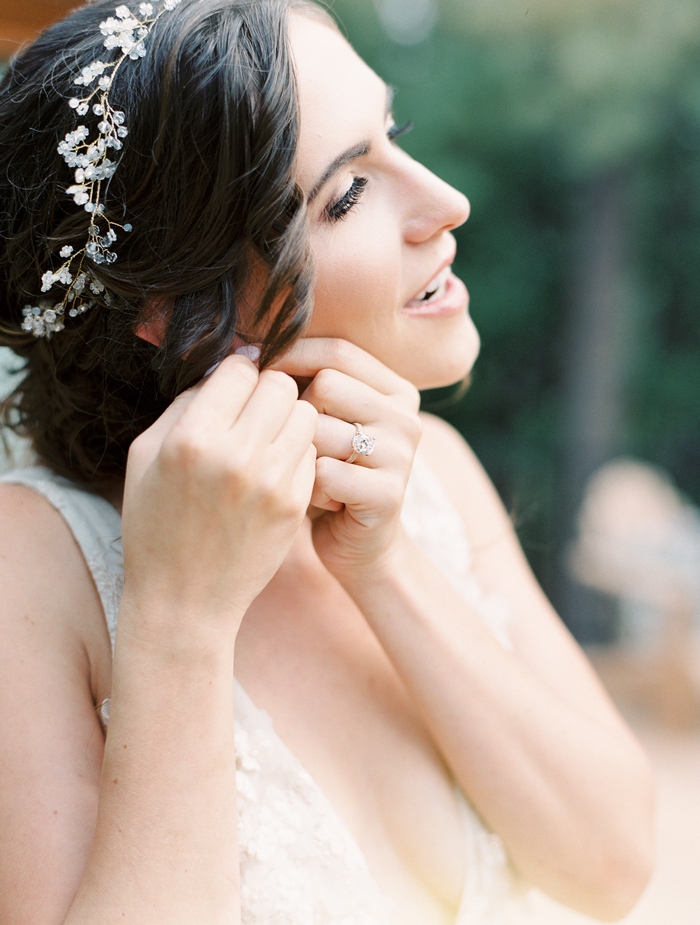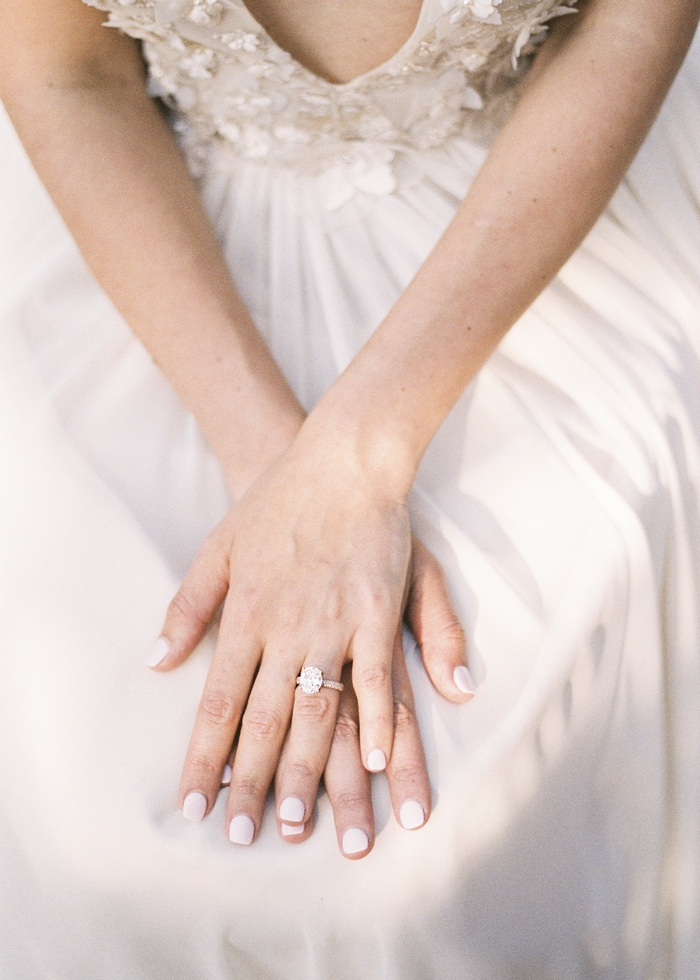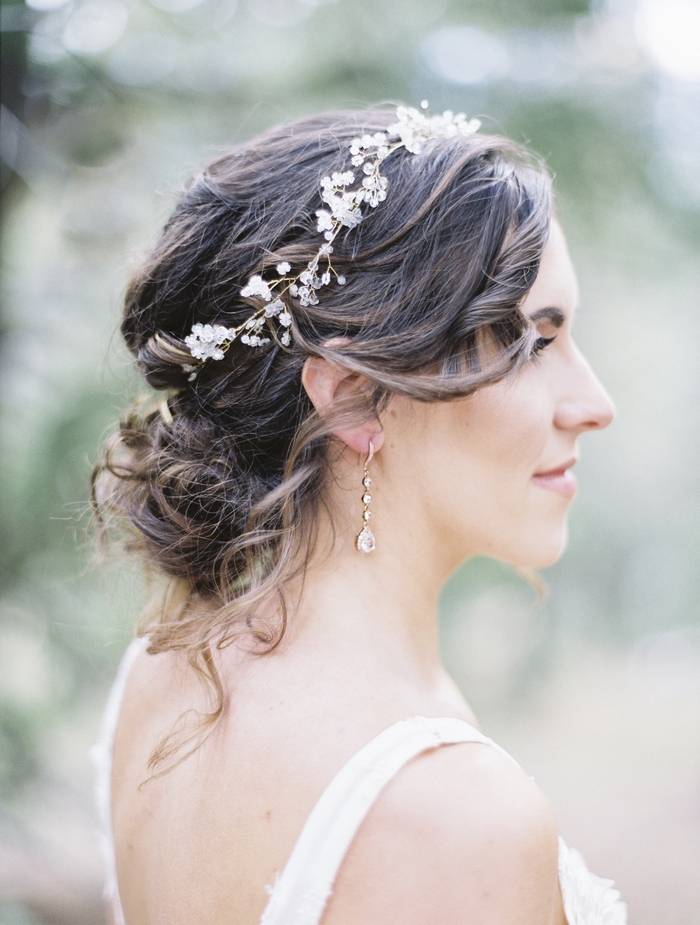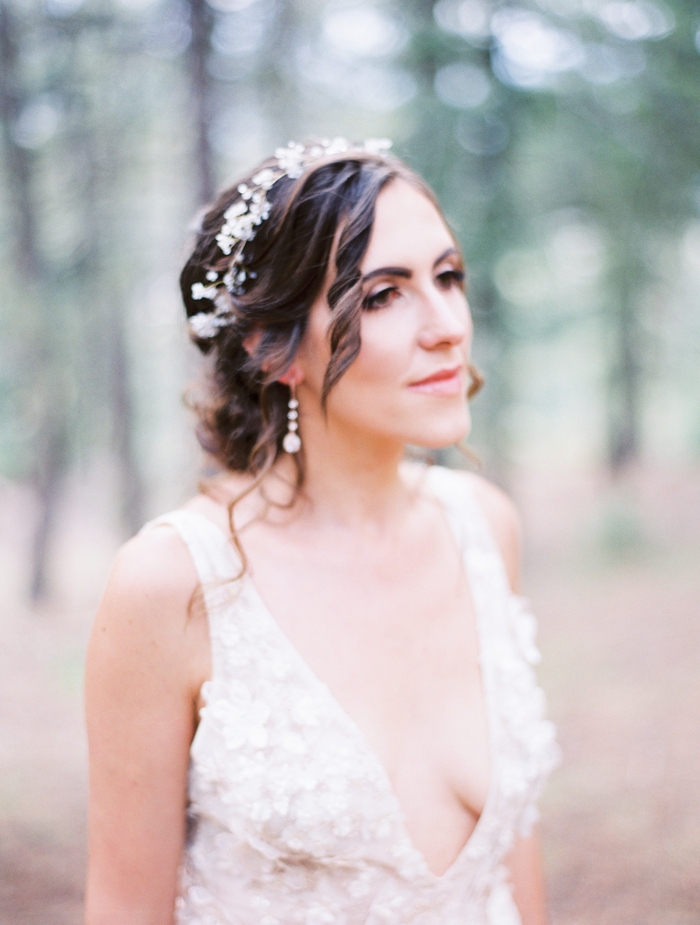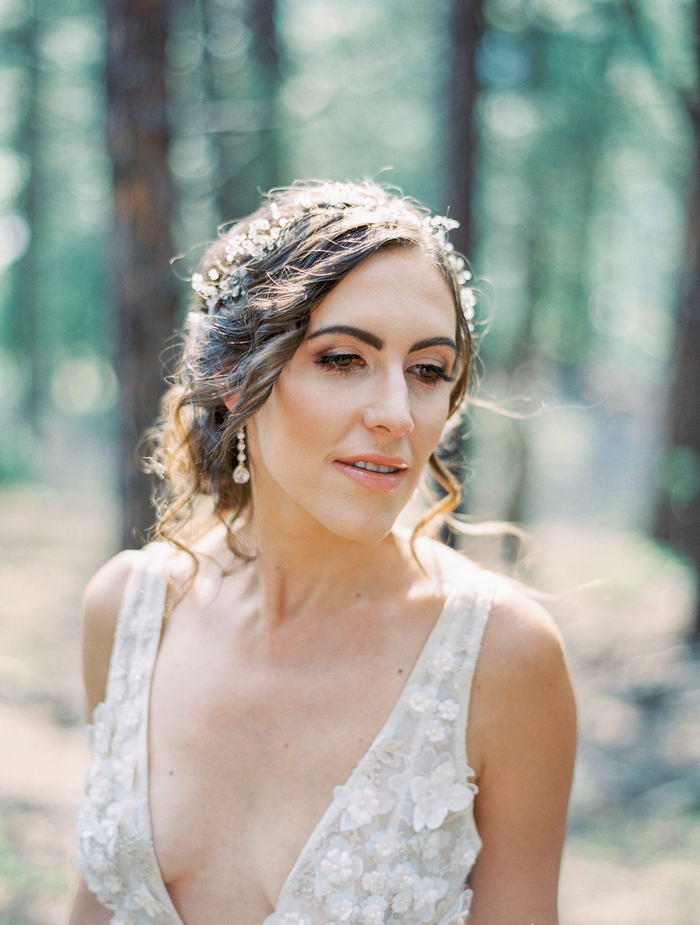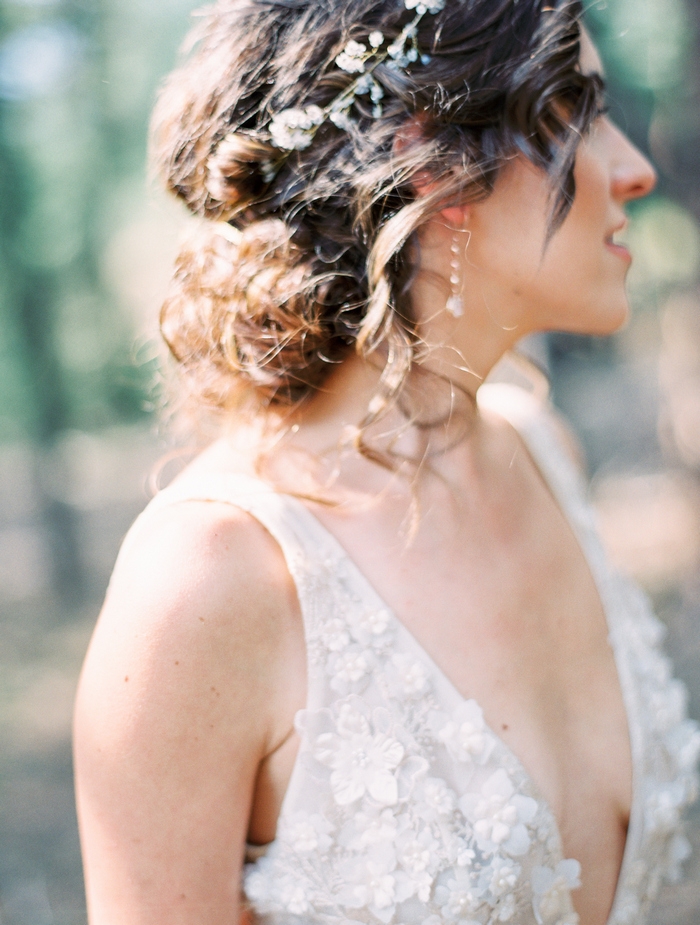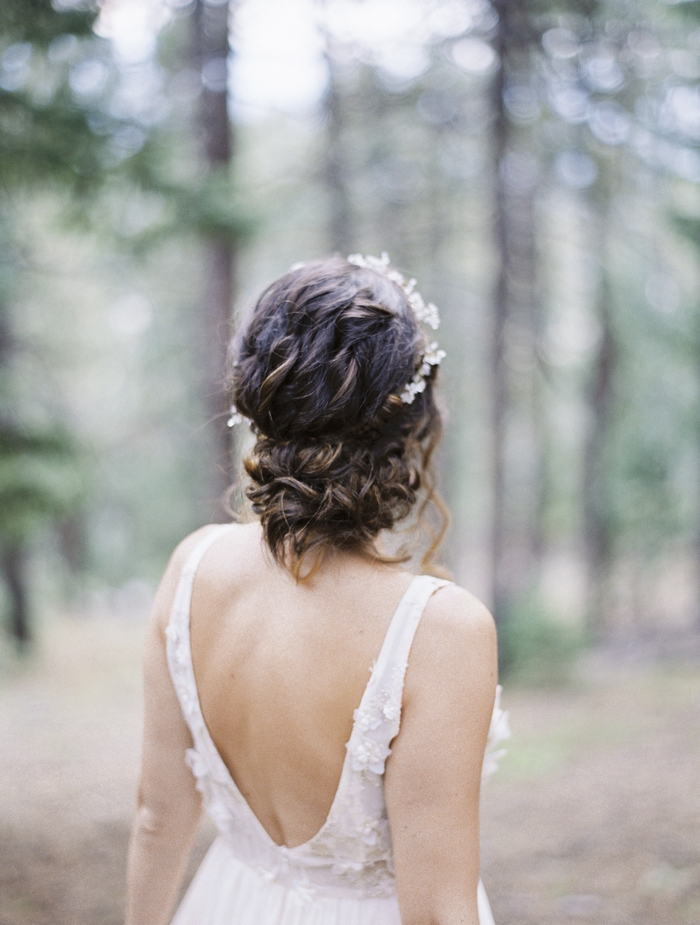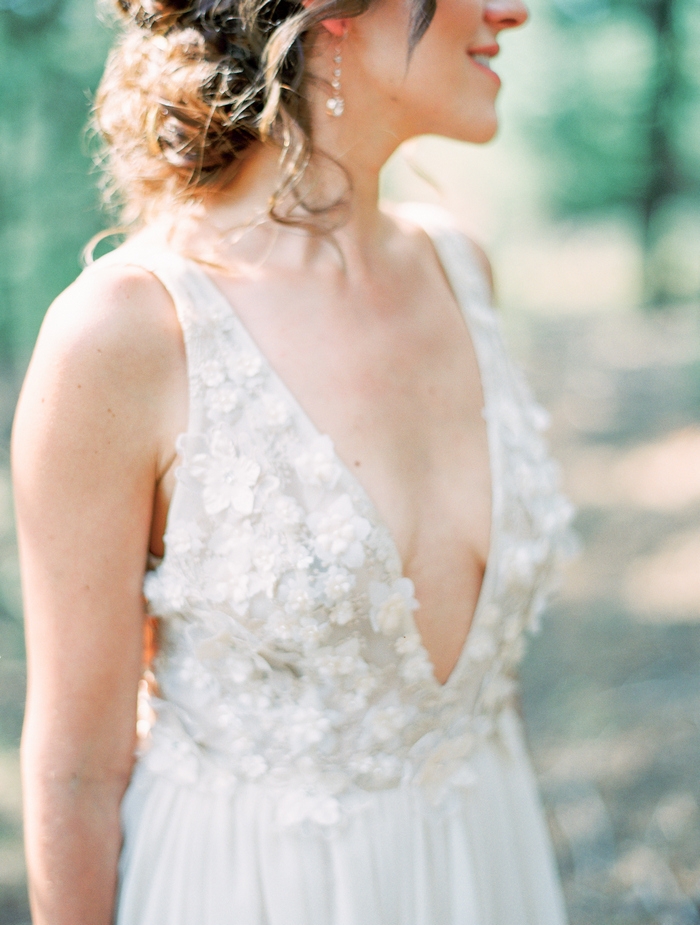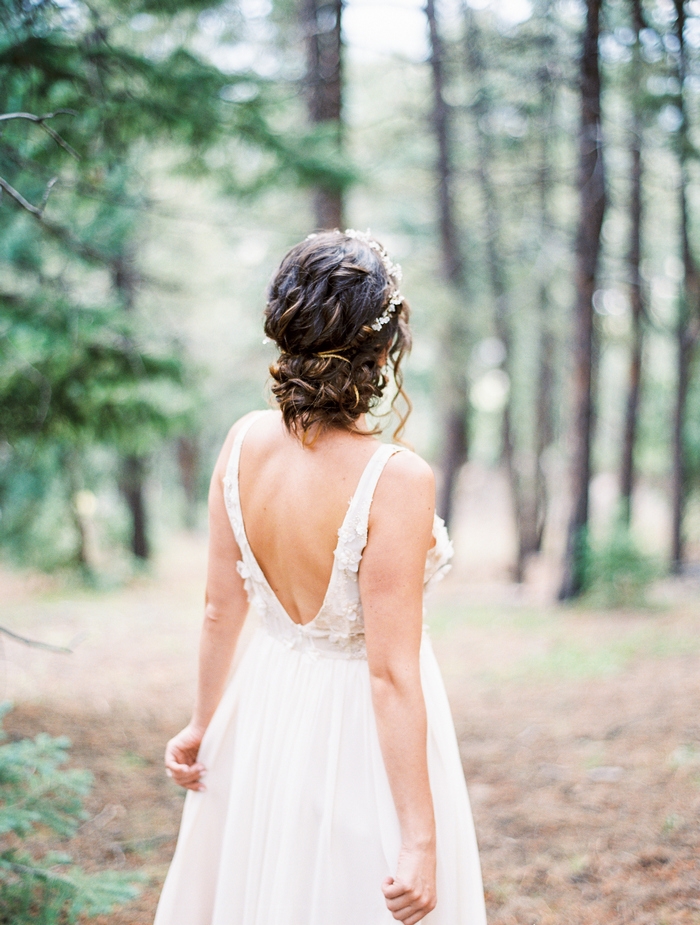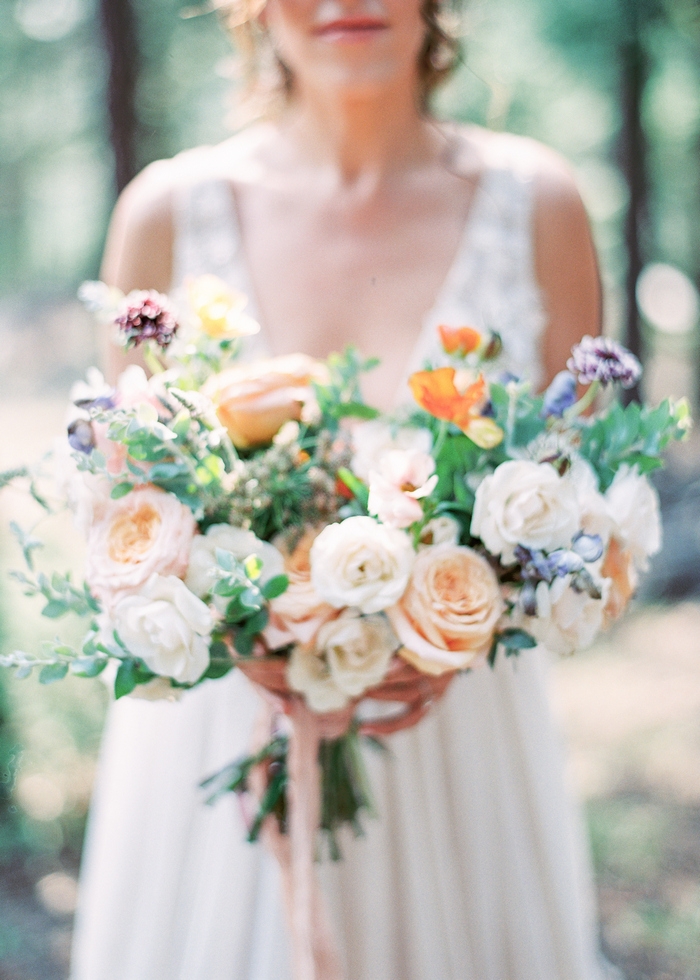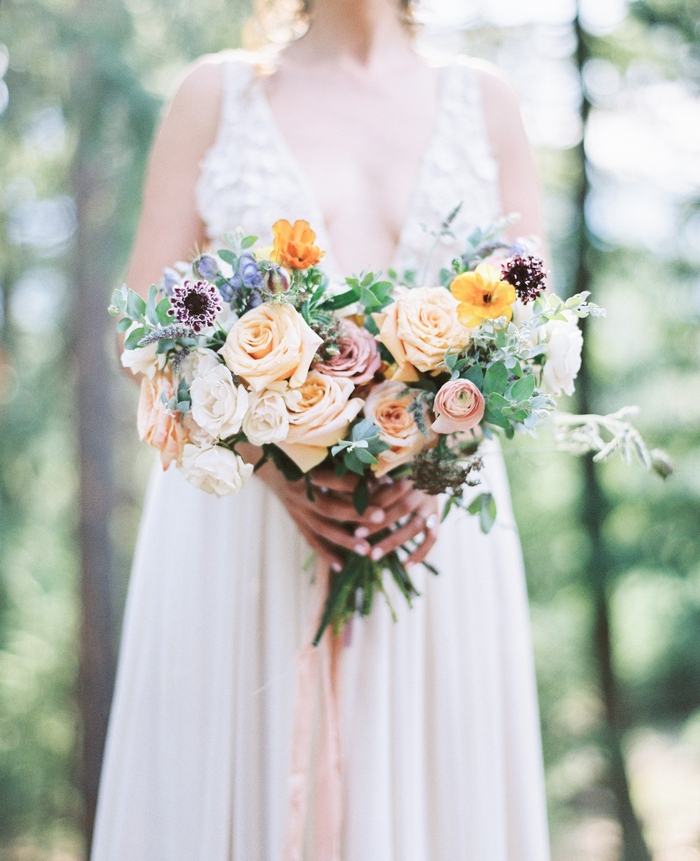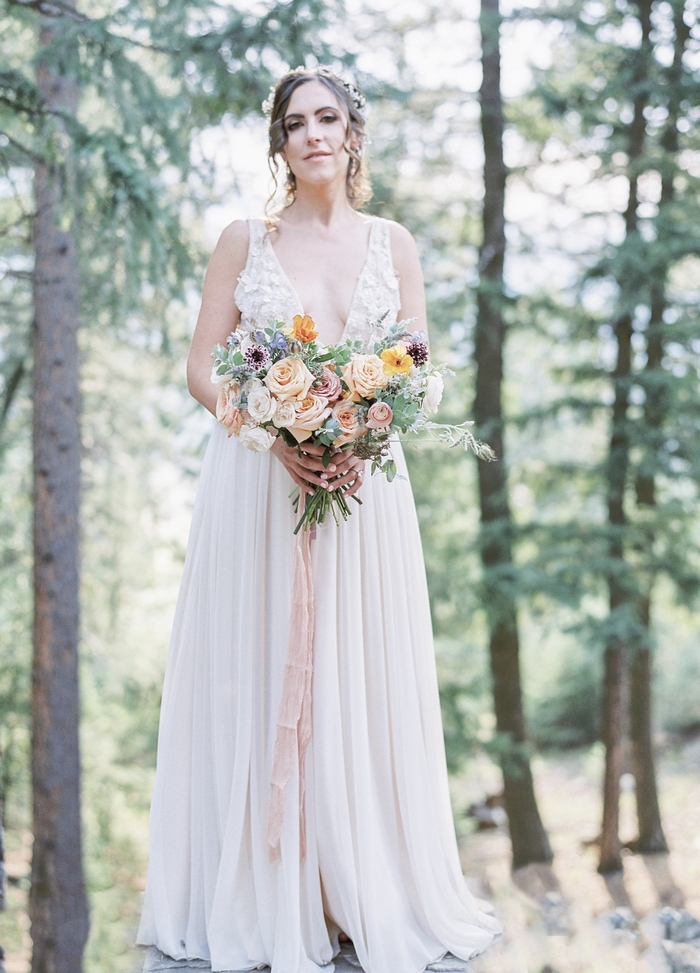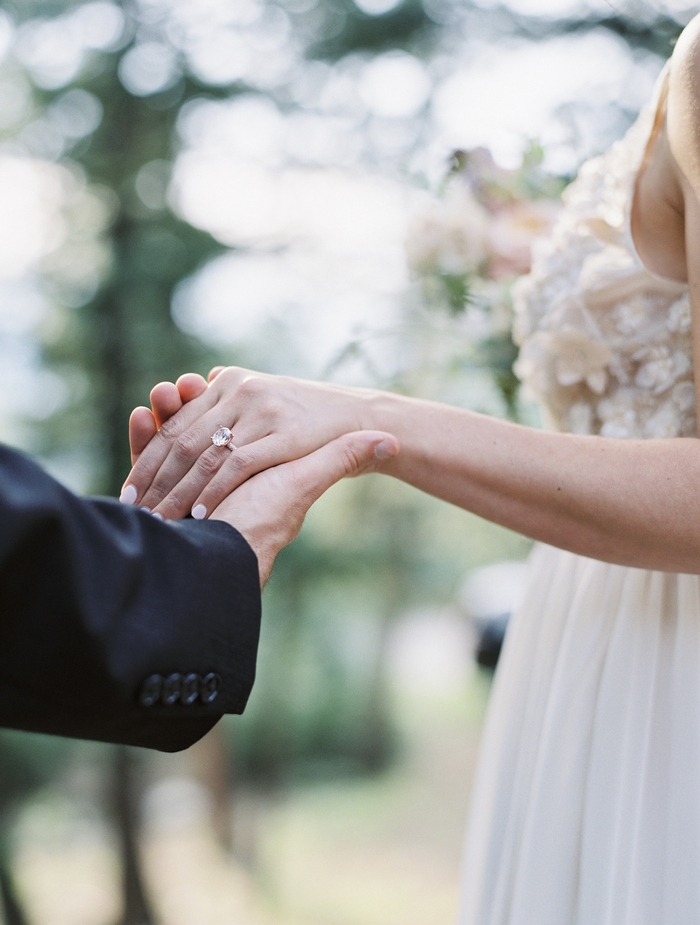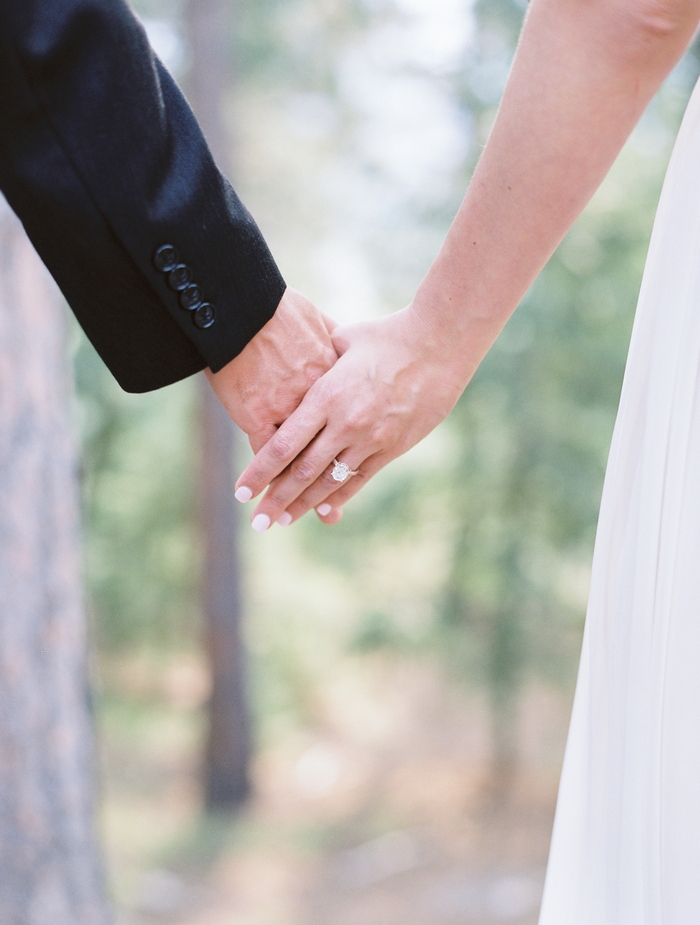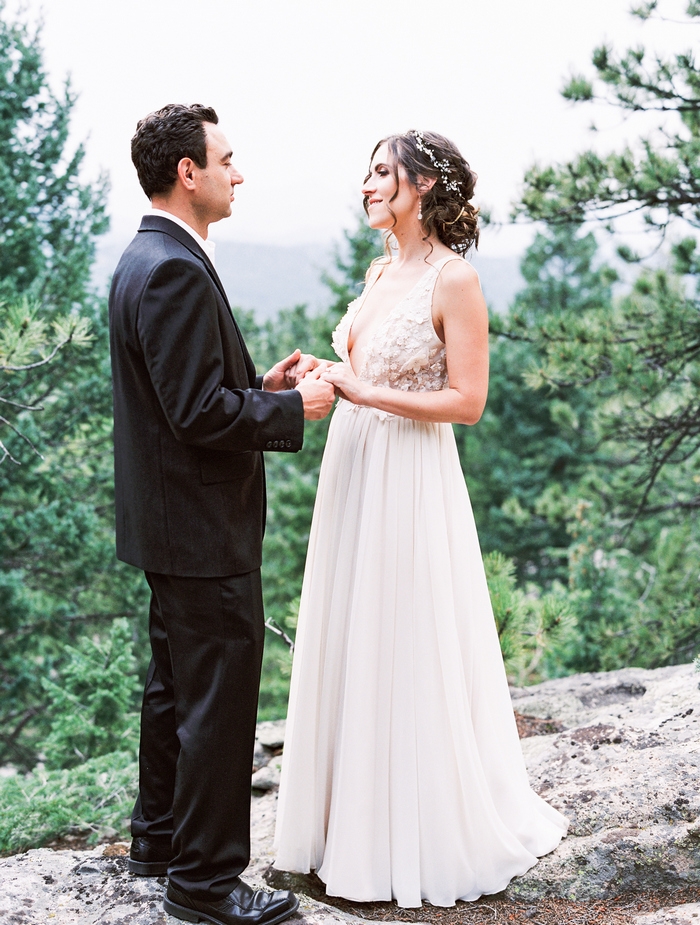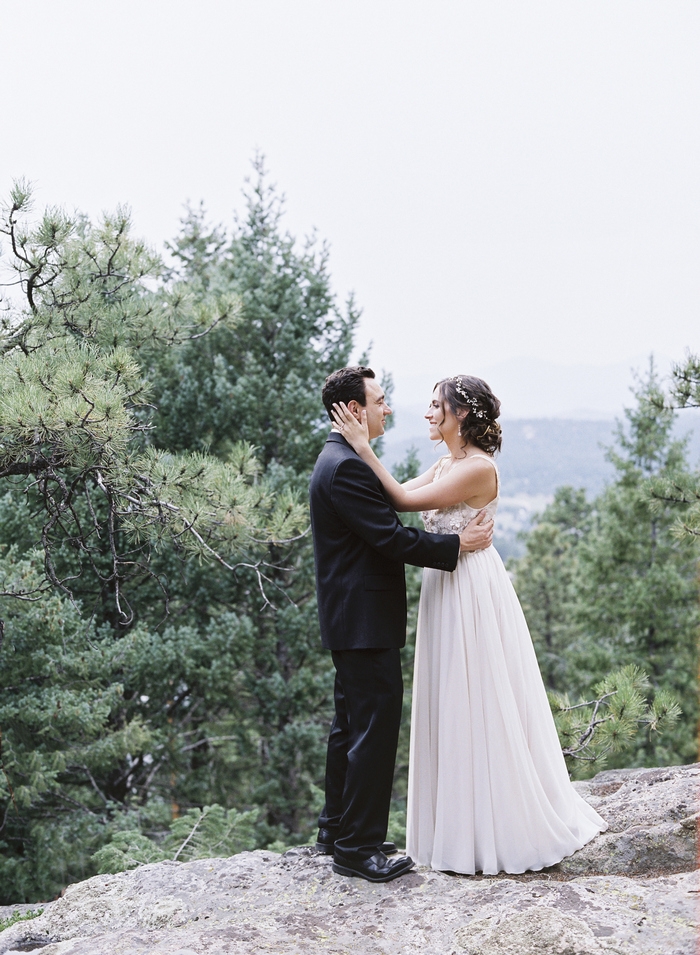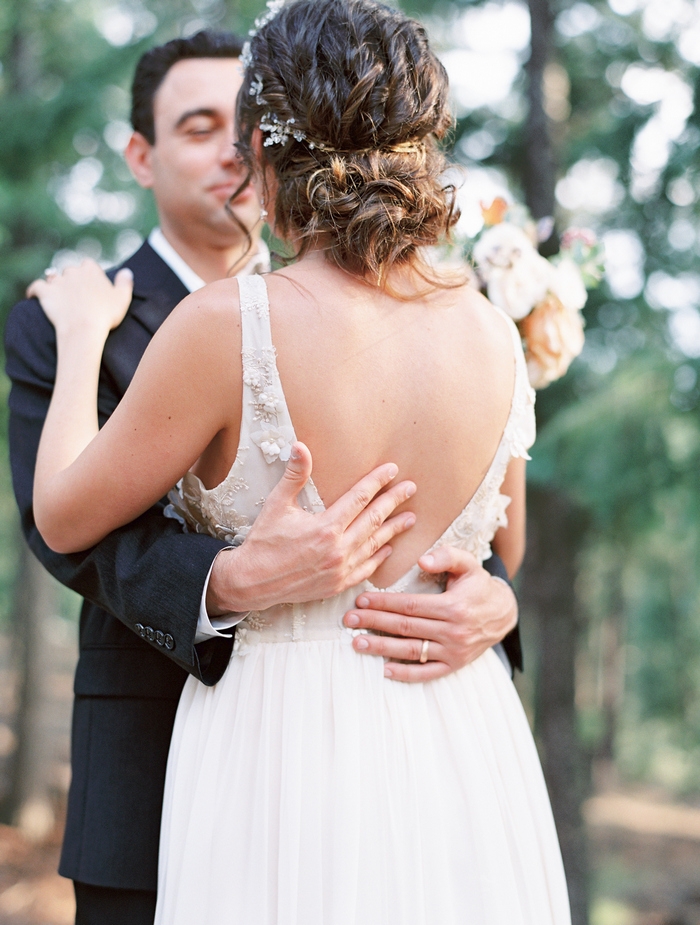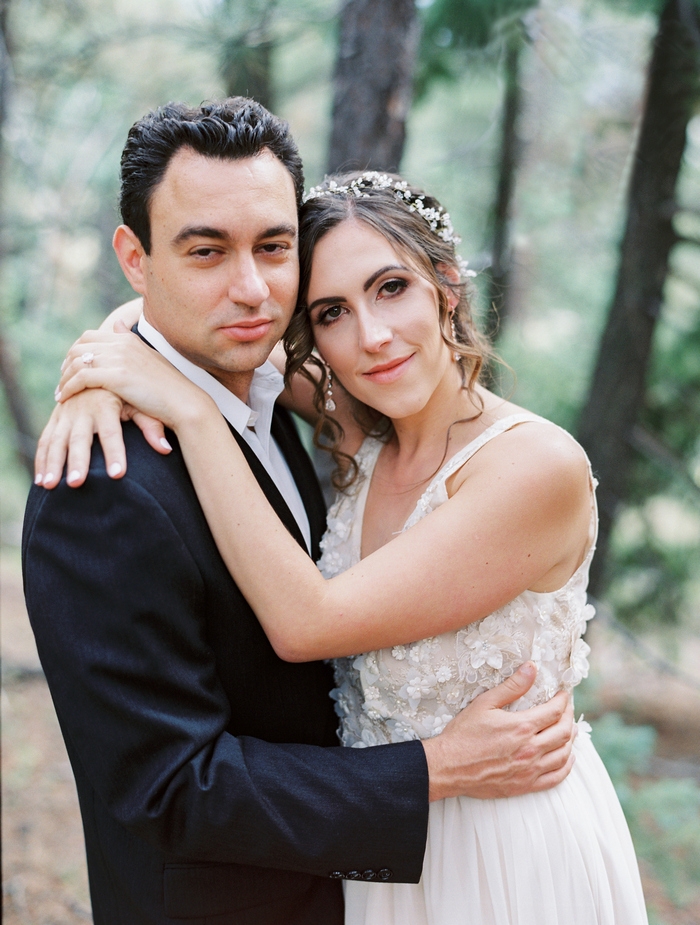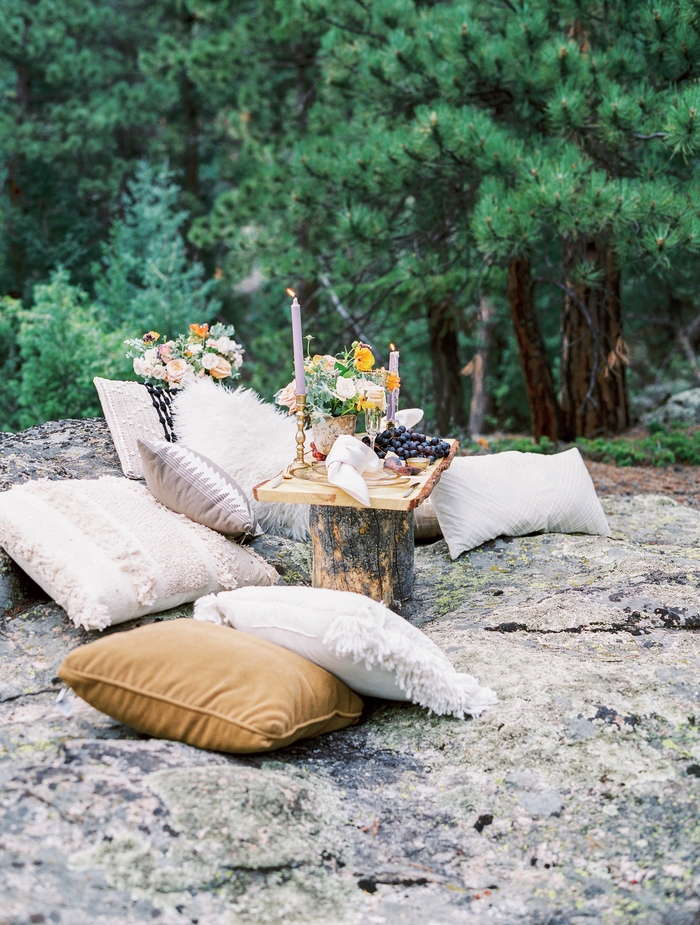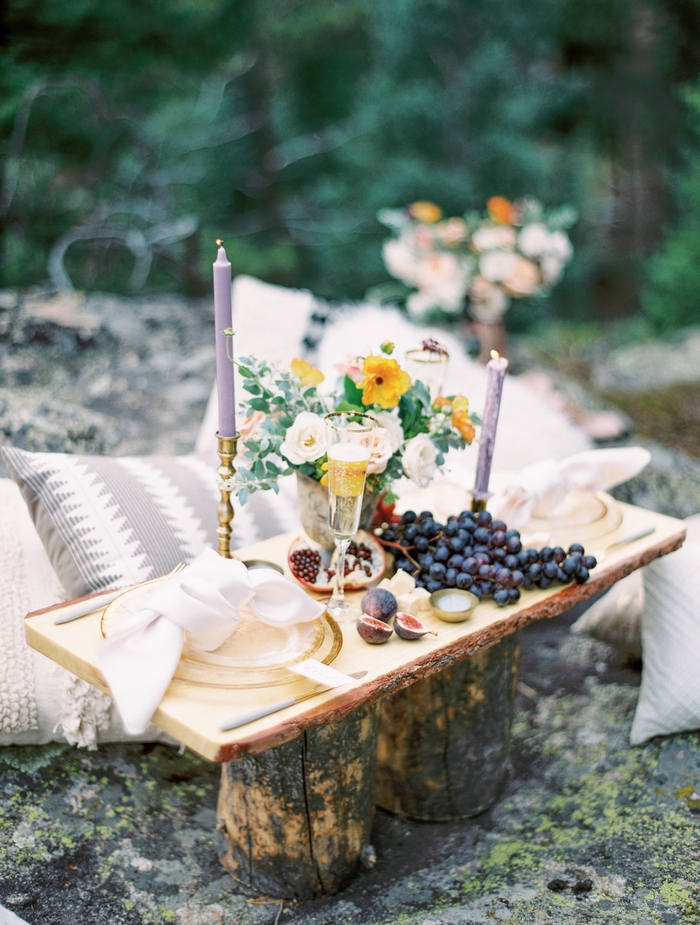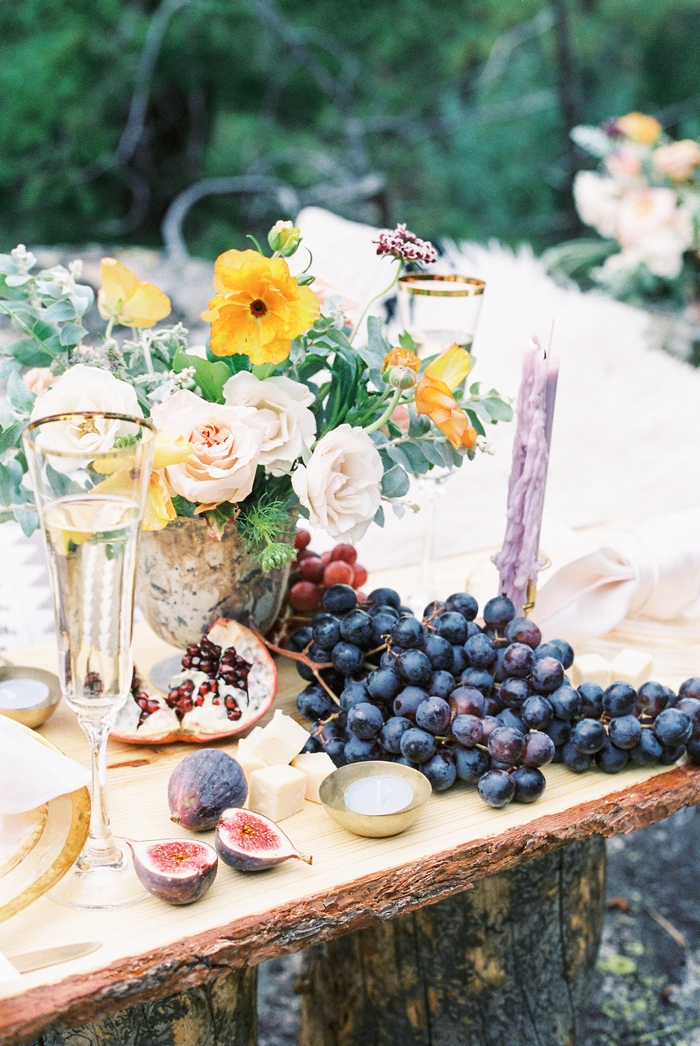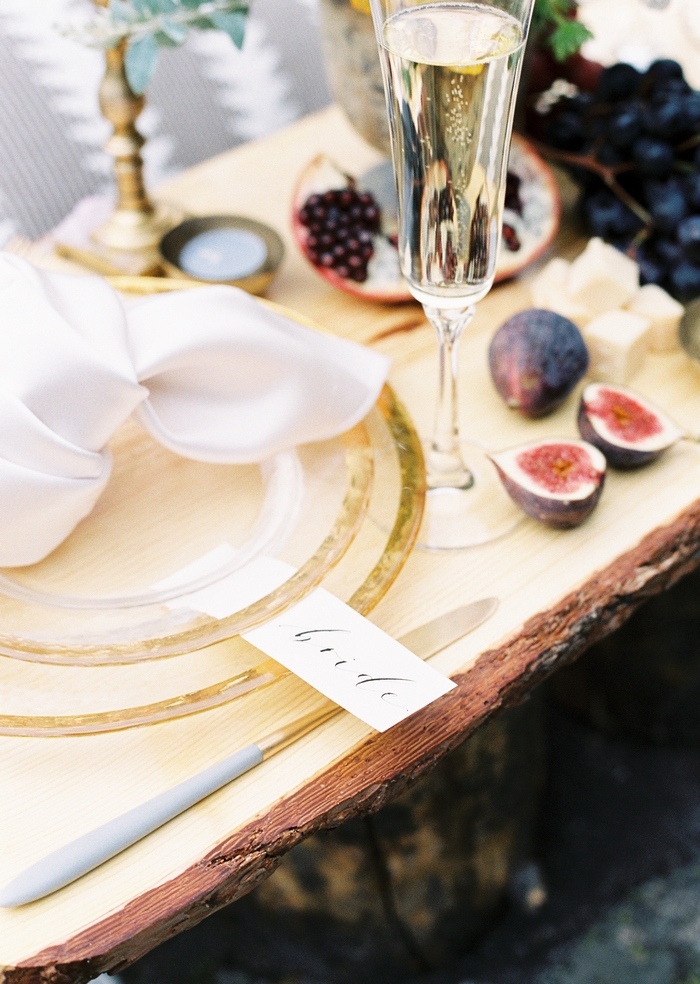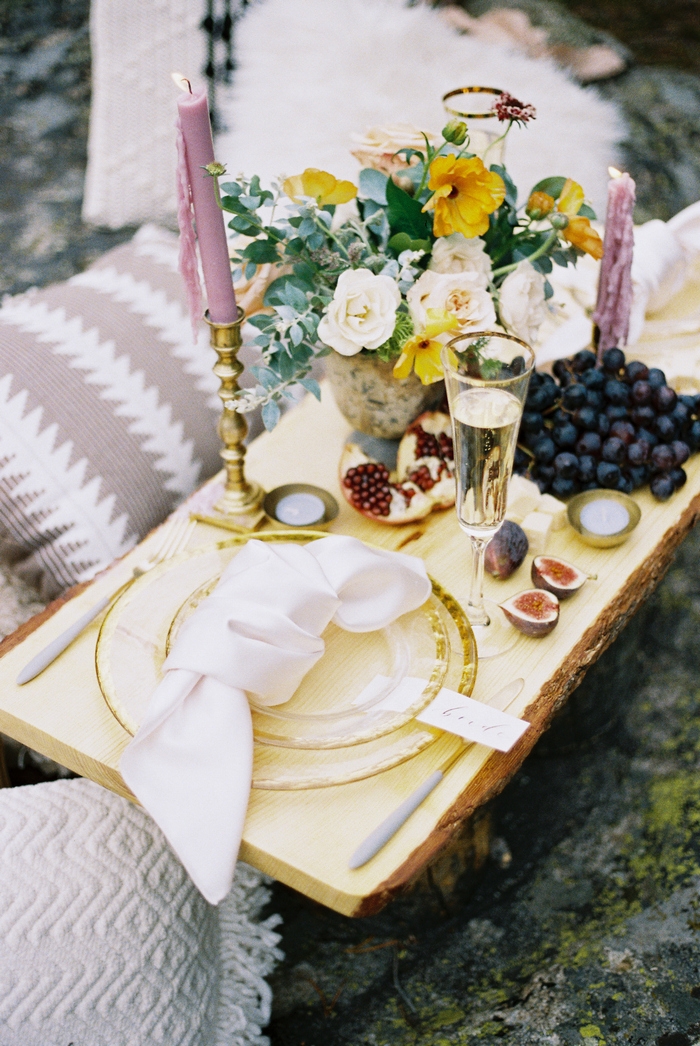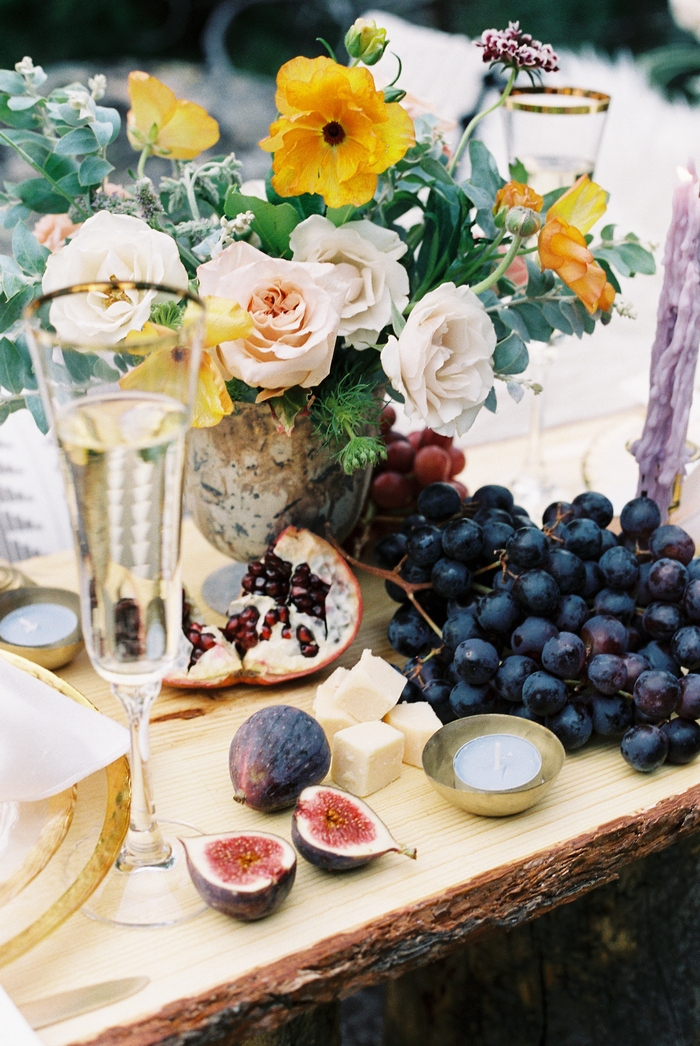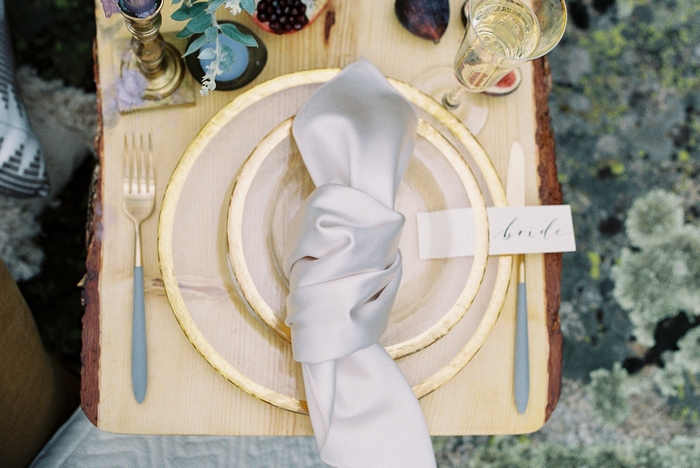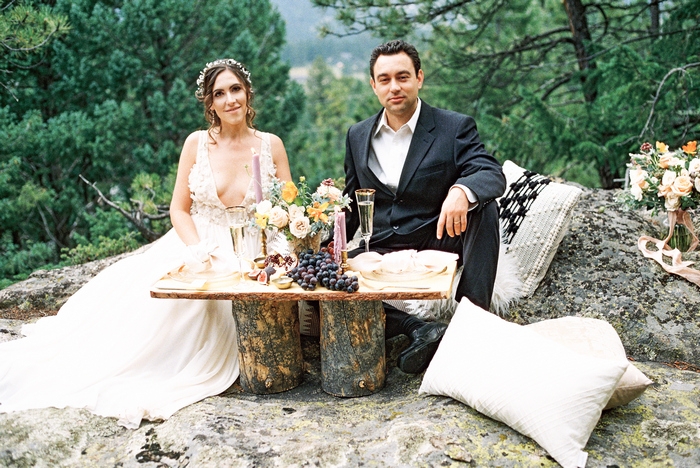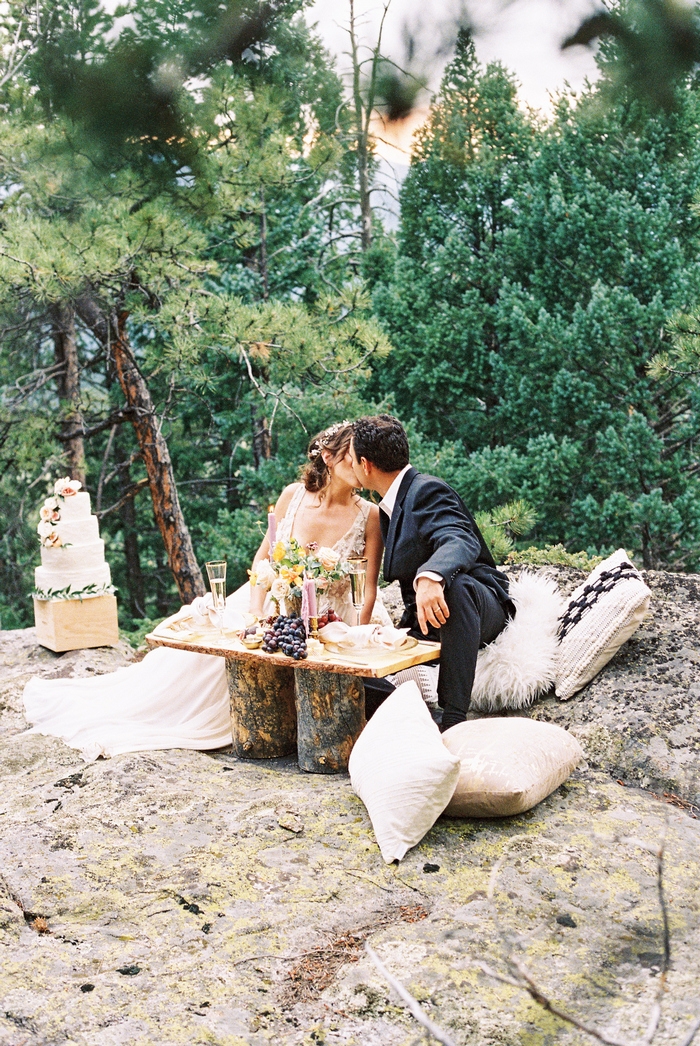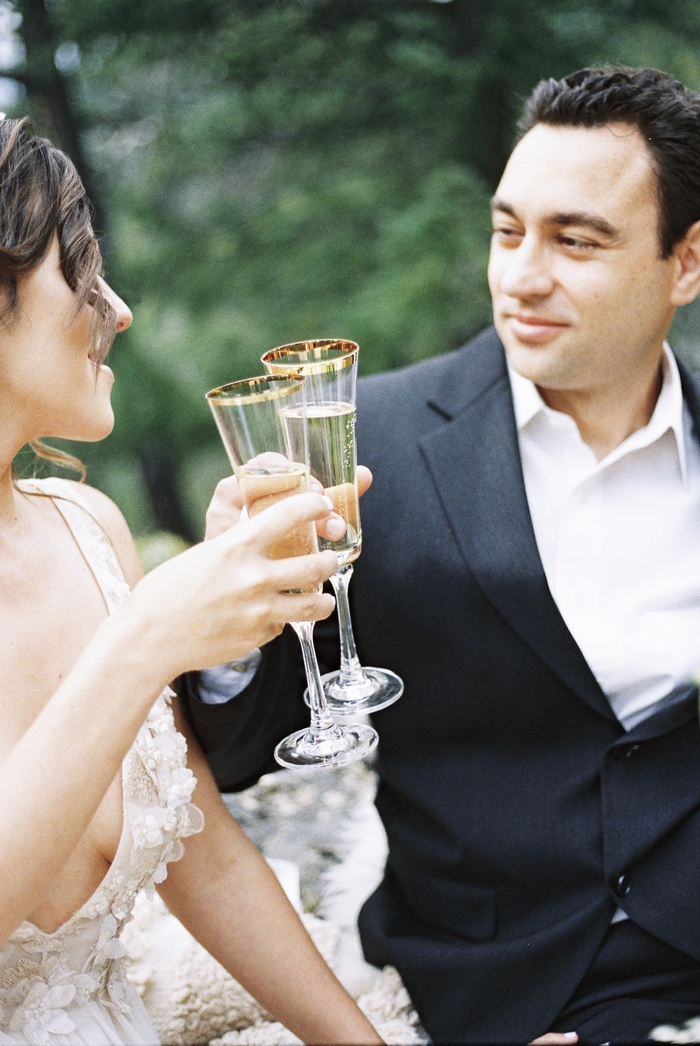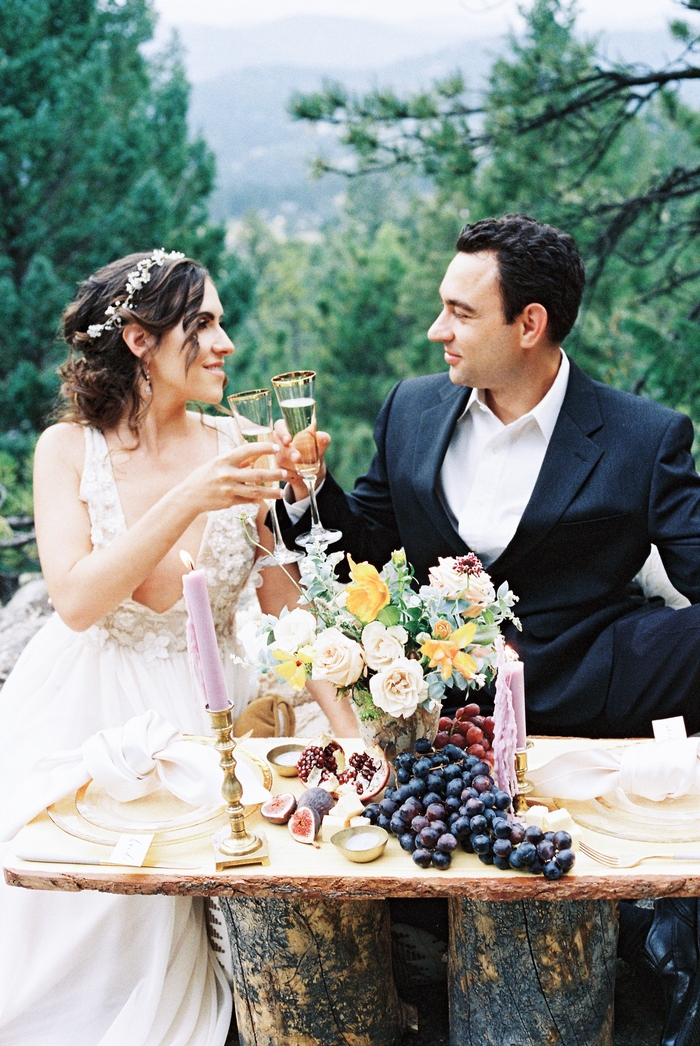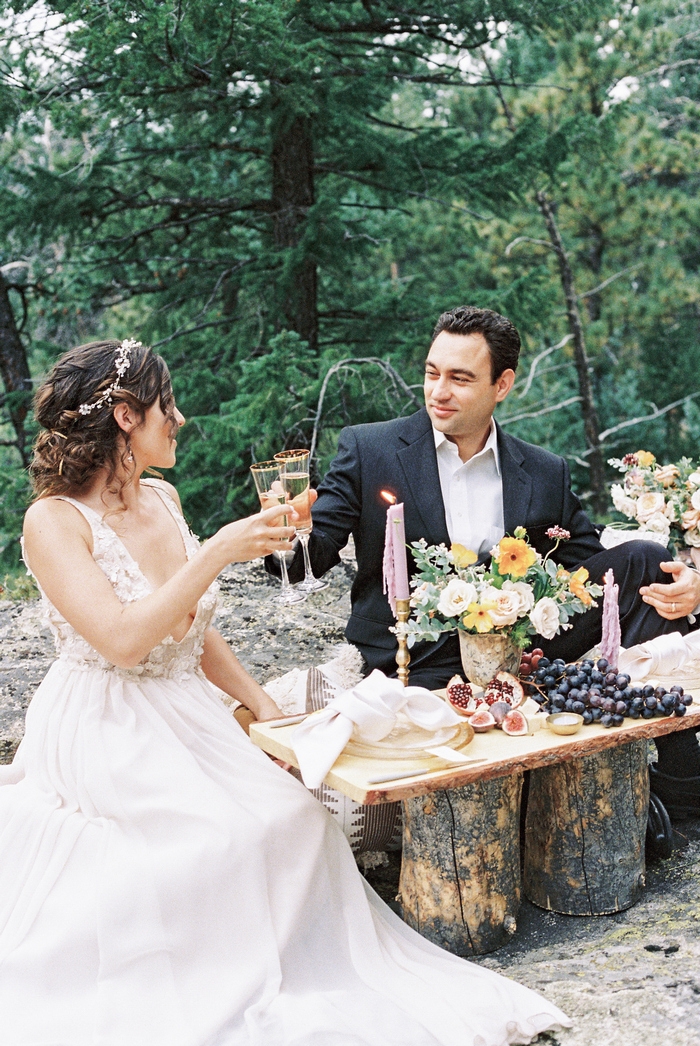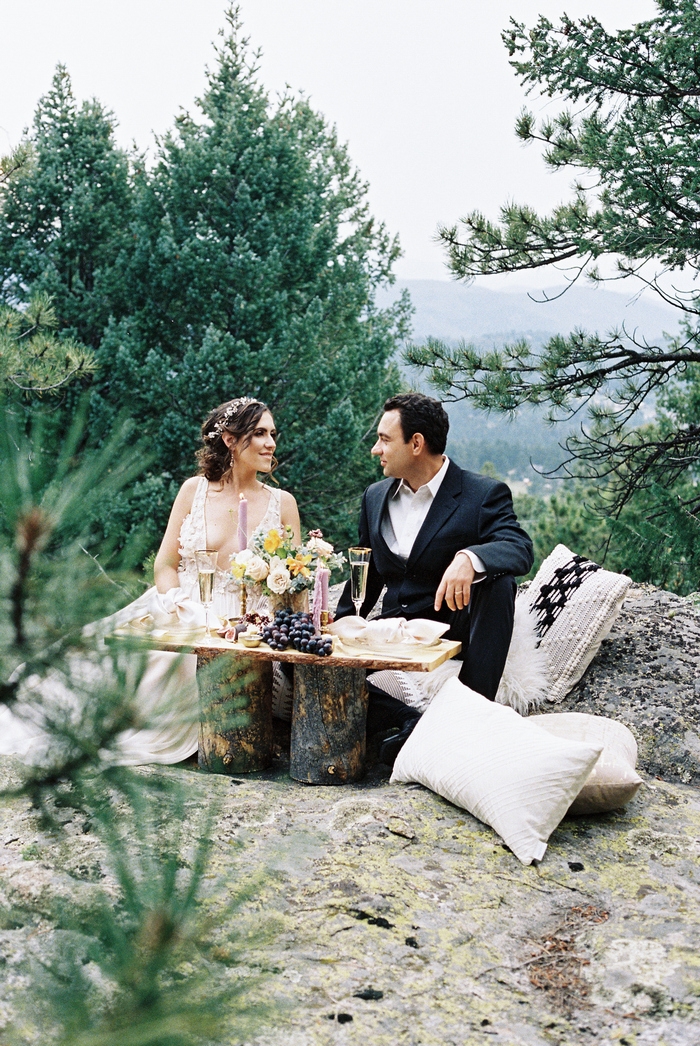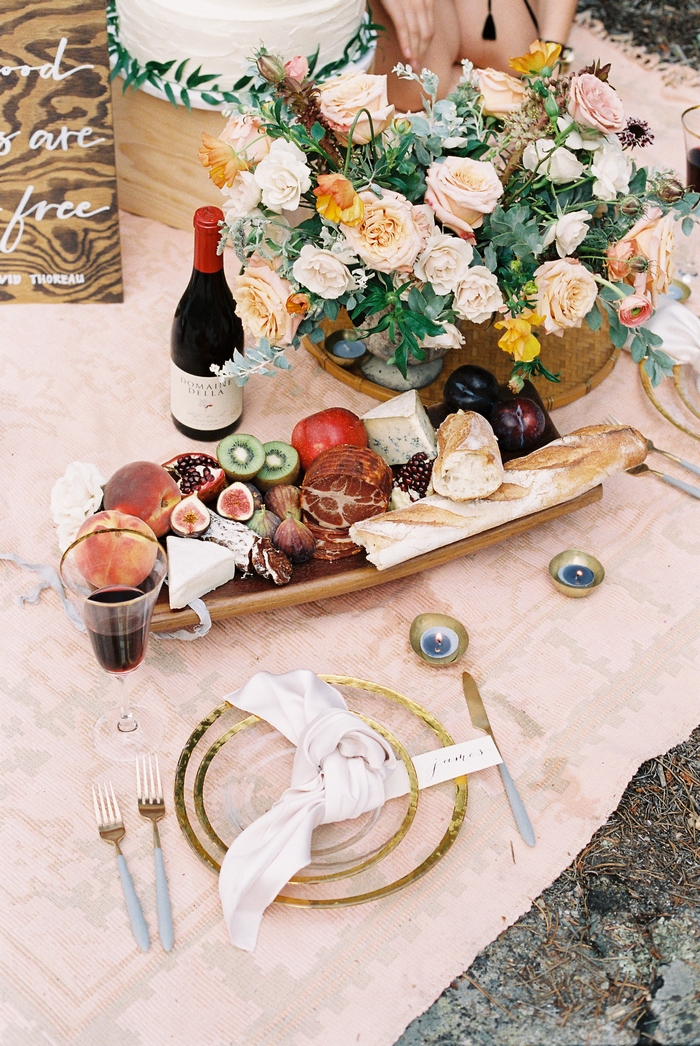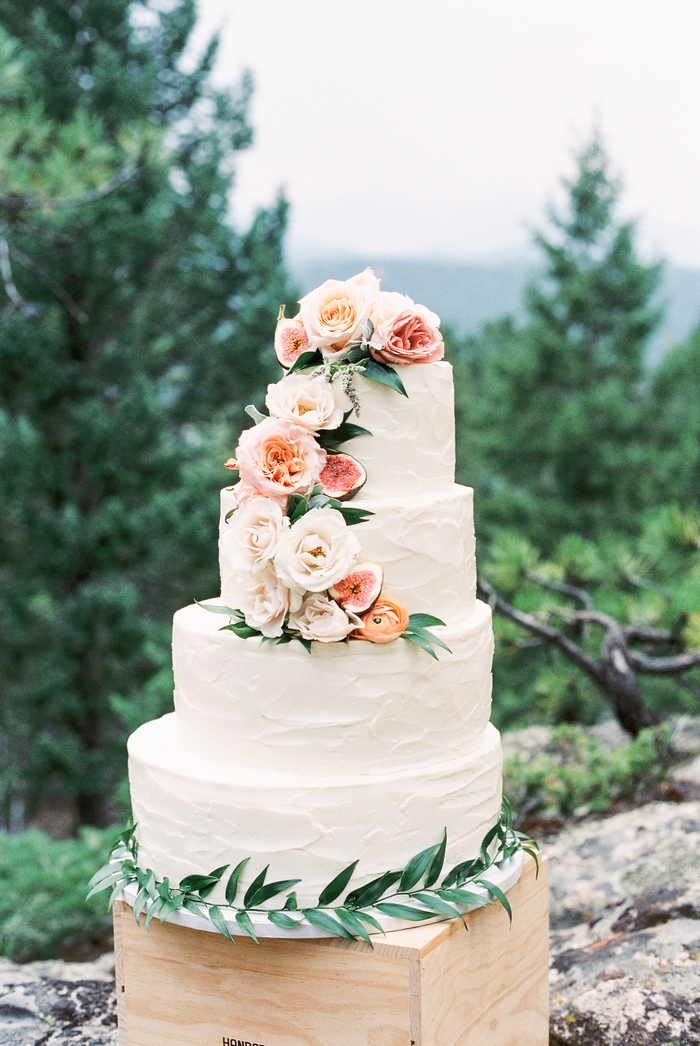 Vendors:
Photographer: Polina LeRoy
Wedding & Floral Design:  Something Styled 
Gown: Allison Nicole Designs
Place Cards & Signage Calligraphy: Pretty Happy Good 
Make Up: Angelica Glo
Hair: Say I do Formal Hair
Cake:  Darb Cake Designs
Rings: Abby Sparks Jewelry
Paper Goods: Safari Calligraphy
Bridal Jewelry & Veil: Little White Dress Bridal Shop