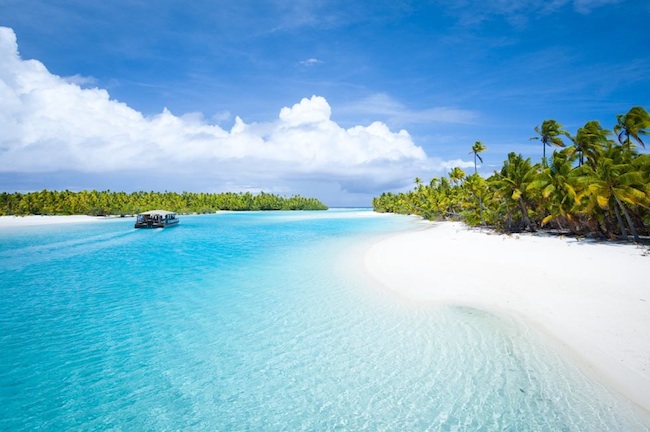 Want to win a week in paradise?
Until April 30, couples can enter to win a romantic week for two in the Cook Islands, perfect for the wedding celebration or honeymoon escape. Prize includes round trip economy airfare on Air New Zealand and five nights at the luxurious Edgewater Resort Rarotonga.
Rarotonga, the idyllic main land mass in the 15-island archipelago that is known as the Cook Islands, is like Tahiti's shyer sister, but equally as beautiful. Boasting the same paradise landscapes as their Pacific Ocean Polynesian neighbors – ethereal lagoons, stunning volcanic peaks, exotic flora, crystal clear waters, and lush valleys — Rarotonga on average has only 7,500 North American visitors a year. The seclusion gives an air of "it's just us" romance, which is ideal for intimate, destination weddings.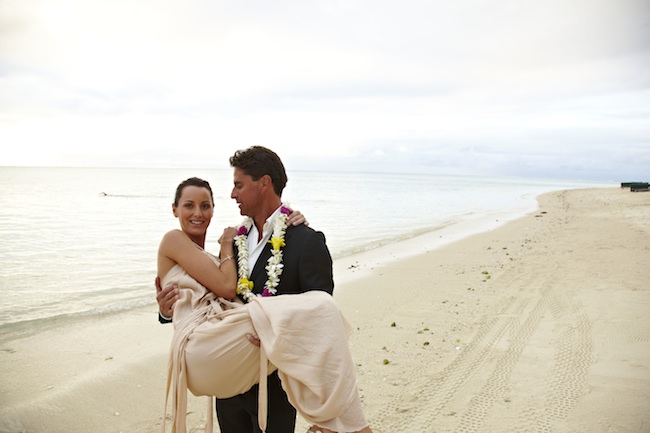 The Cook Islands offer a variety of accommodations for visitors to choose from, from family-friendly resorts, to quaint self-catering options, to luxurious adults-only villas, and their spot on the map opens the door for a variety of beach-related activities, such as snorkeling, lagoon cruising, and kitesurfing, to keep guests occupied before and after the wedding. Head inland to explore the rich safari landscape via bus or 4WD bikes.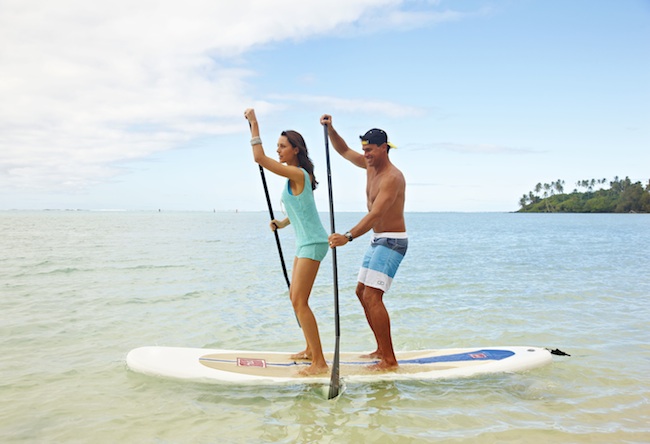 Planning on tying the knot in paradise? Be sure to arrive three business days prior in order to have your marriage stamped with legal approval, keeping in mind that the islands lay on the other side of the International Date Line, causing them to be a day behind us. No matter your style, the island boasts a myriad of backdrops for celebrations, with a number of planners to help guide you.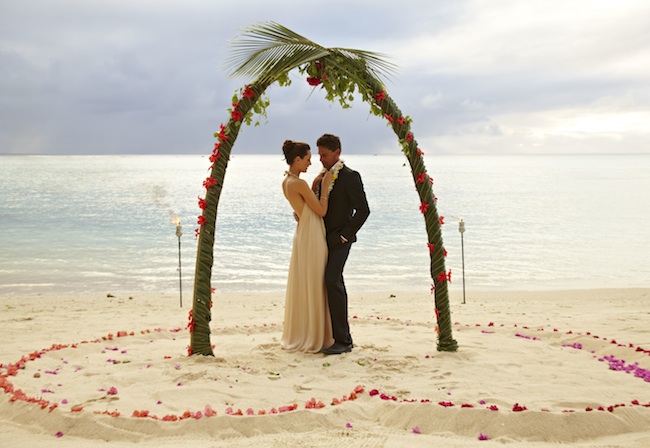 Click here for your chance to win a week in the Cook Islands.
Sponsored post.