We believe you should get what you really want out of your wedding registry, not what your Aunt Myrtle thinks you should have, and that means creating a registry full of unique items perfect both for you and your partner. This may sound like a nearly impossible task, but the good folks at Target make it easy by offering a wide selection of both traditional and non-traditional gifts to choose from allowing any couple the ability to create a registry that's truly as unique as the couple themselves! What exactly does a unique registry look like? We've put together a few examples to get you inspired: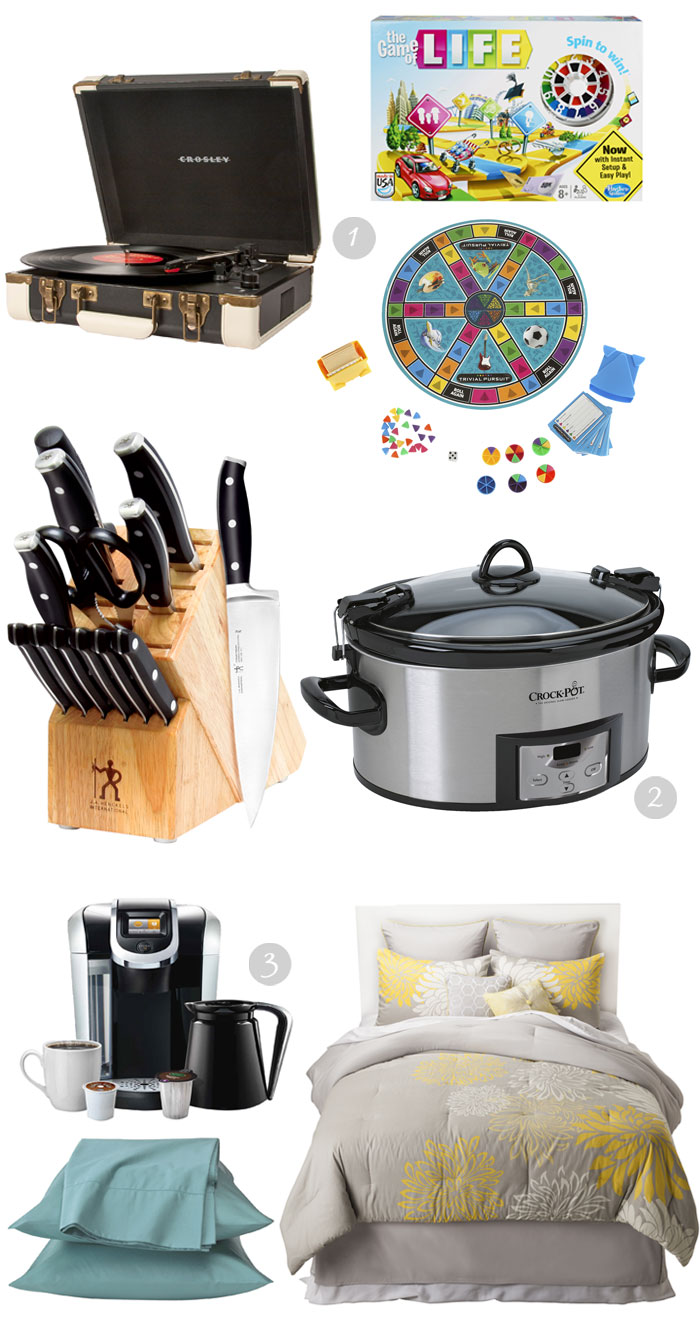 1.) For the couple that loves to play together, Target offers tons of fun and affordable items for your registry. Trivial Pursuit and the Game of Life are classic choices for the board game nerd while the Crosley turntable is sure to please the audiophile in the relationship.
2.) Foodie couples might both love food, but that doesn't necessarily mean that both parties love to cook. For the "'set it and forget it" partner in the relationship, the Crock-Pot slow cooker is a no-brainer while a set of J.A. Henckel knives will allow their other half to get in touch with their inner gourmet chef.
3.) And then there are the couples that find joy in life's little luxuries; why shouldn't they indulge a little on their wedding registry? We think the Keurig 2.0 and a gorgeous bedding set will make those long, lazy mornings lounging in bed even more delicious! The best part? You won't even have to get out of bed to register for them. Simply visit Target's online registry site or use the handy mobile app, all from the comfort of home!
What kind of couple are you? Find even more inspiration to build the perfect registry at Target.com/wedding  and find out just how easy and convenient it is to get what you really want.
Sponsored Post.