Danielle and her husband Matt decided early on in their planning process that having a traditional wedding would simply be too stressful, not to mention expensive, and therefore not the best option for them. Eloping in Palm Springs felt like a far more appropriate choice for the couple.
With no guests to please or worry about – just their best friends acting as their officiant and their witness, and their photographer Heidi on hand to capture every precious moment – Danielle and Matt's simple elopement ceremony on Mt. San Jacinto was filled with so much love and gratitude that they can't imagine having tied the knot any other way!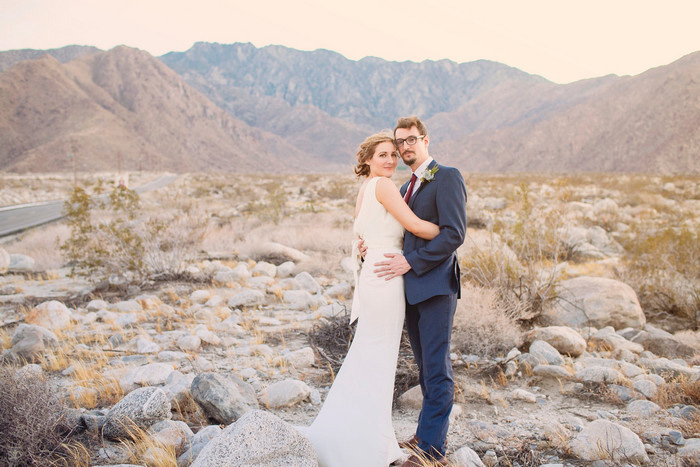 Danielle, 30 & Matt, 29
Location:  Palm Springs, CA
Wedding Date: June 3, 2015
Number of Guests: 3, including the photographer
Wedding Cost: $7,500 including airfare and lodging for 5 days
Wedding Ceremony Location: Mt. San Jacinto State Park 
Wedding Reception Location: We had dinner after the ceremony at Copley's in Palm Springs, but didn't have any photos taken during that time.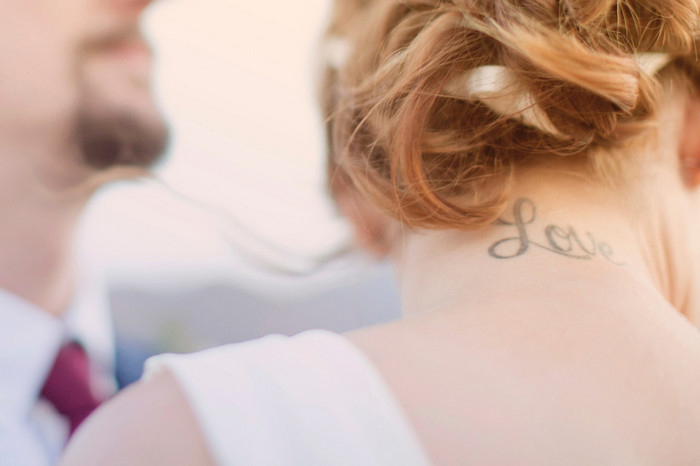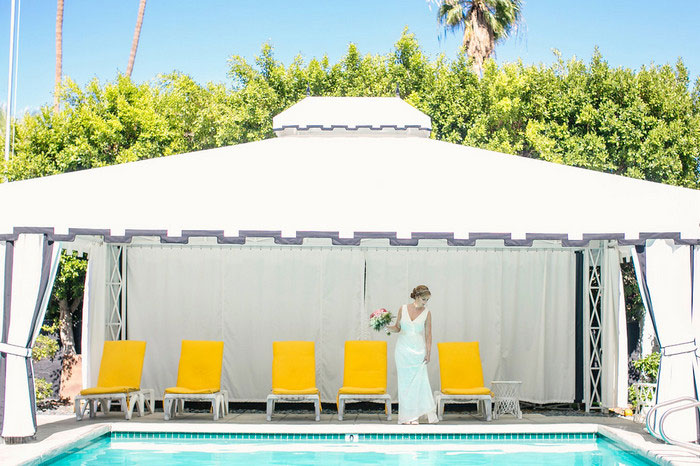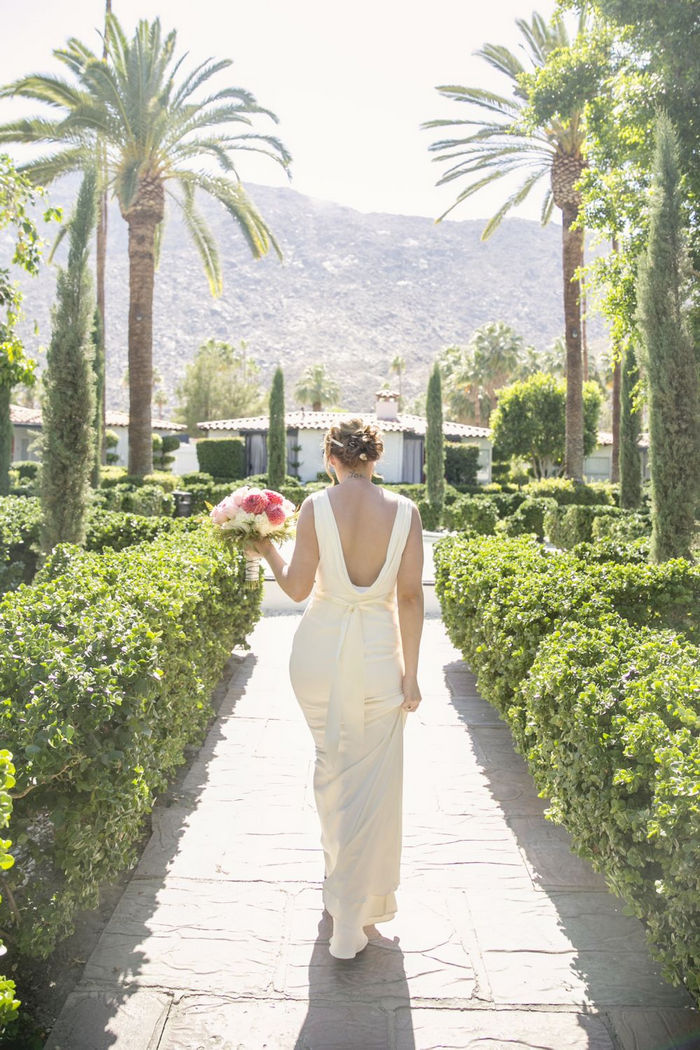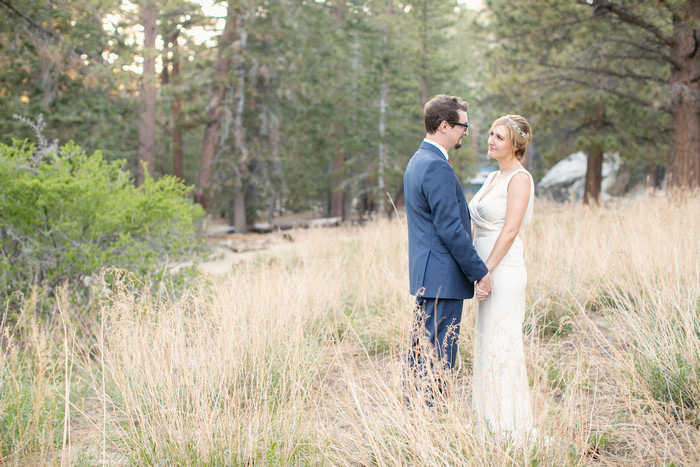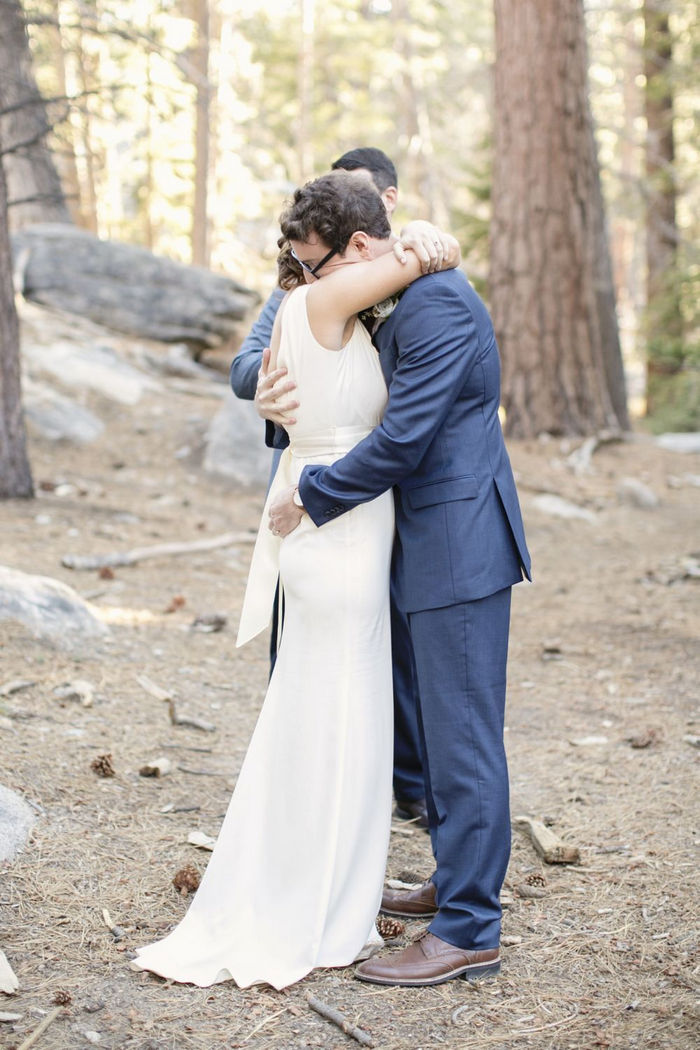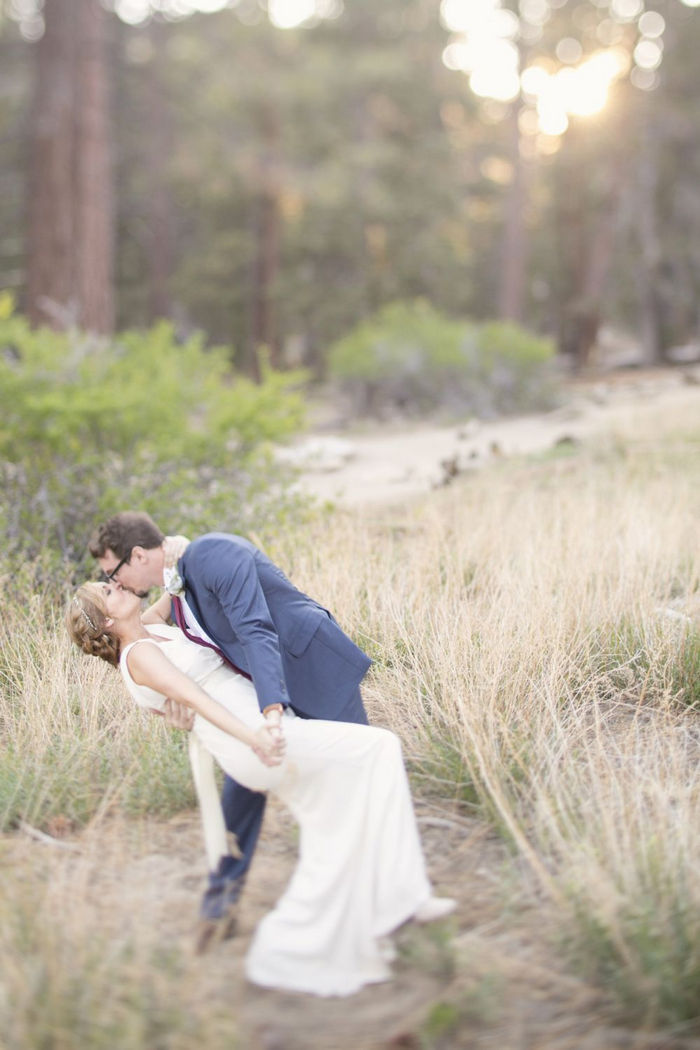 Why did you have an intimate wedding? 
I am a people pleaser by nature and when we have a dinner or a get together I tend to stress out about whether or not everyone is having a good time. I couldn't imagine raising that stress to the level of a wedding! This coupled with the cost of a wedding, and the fact that both Matt and I have large, blended families across multiple states made an intimate elopement the best option for us.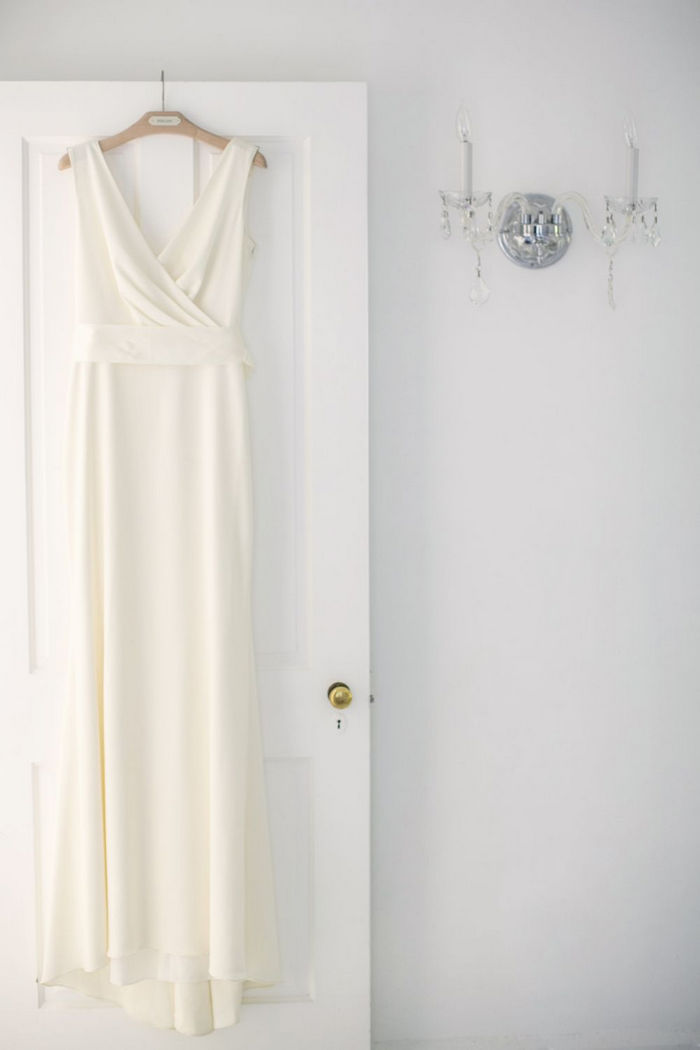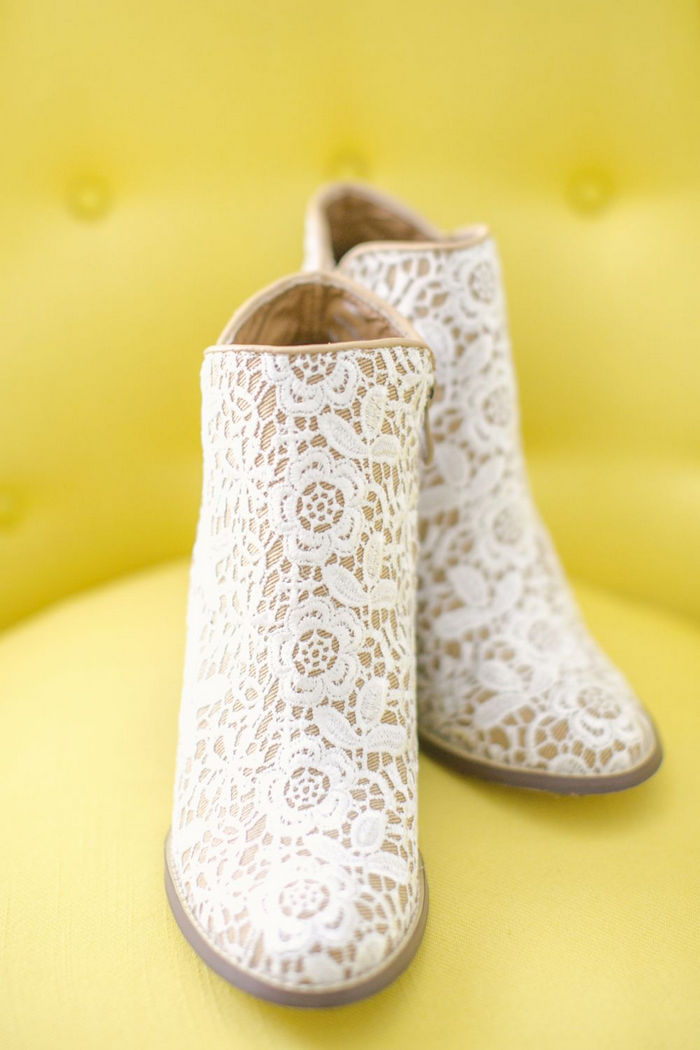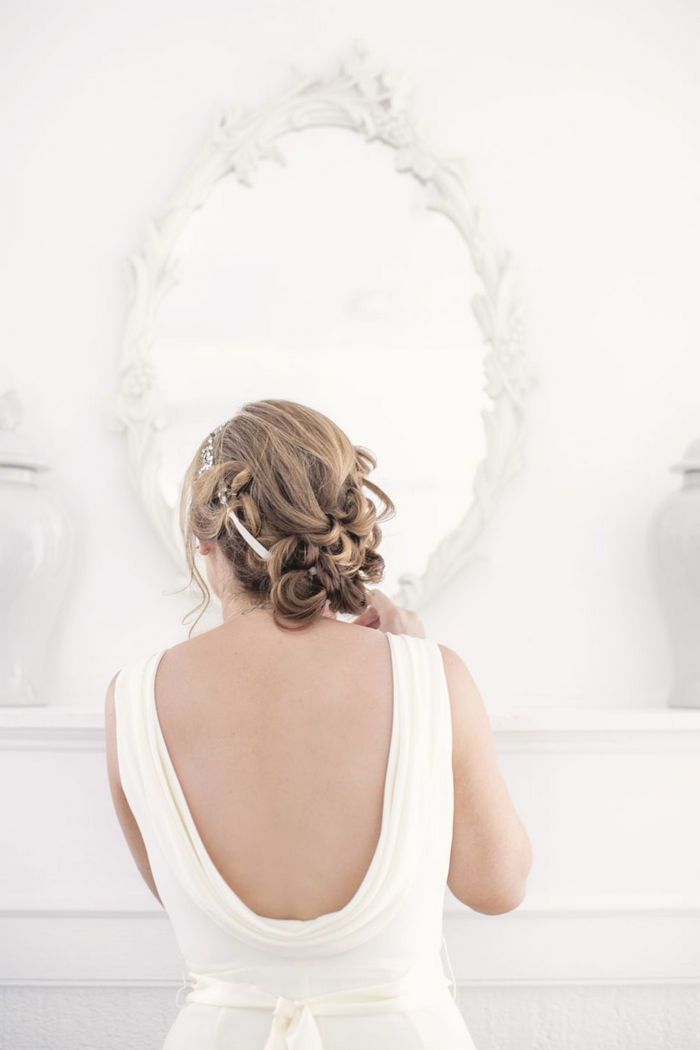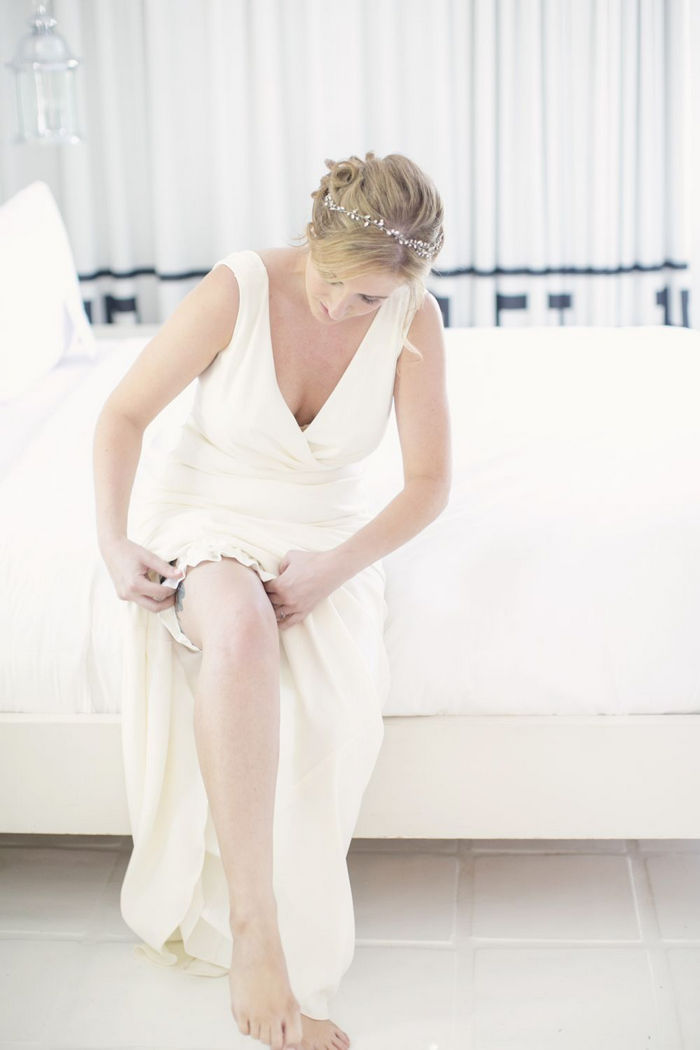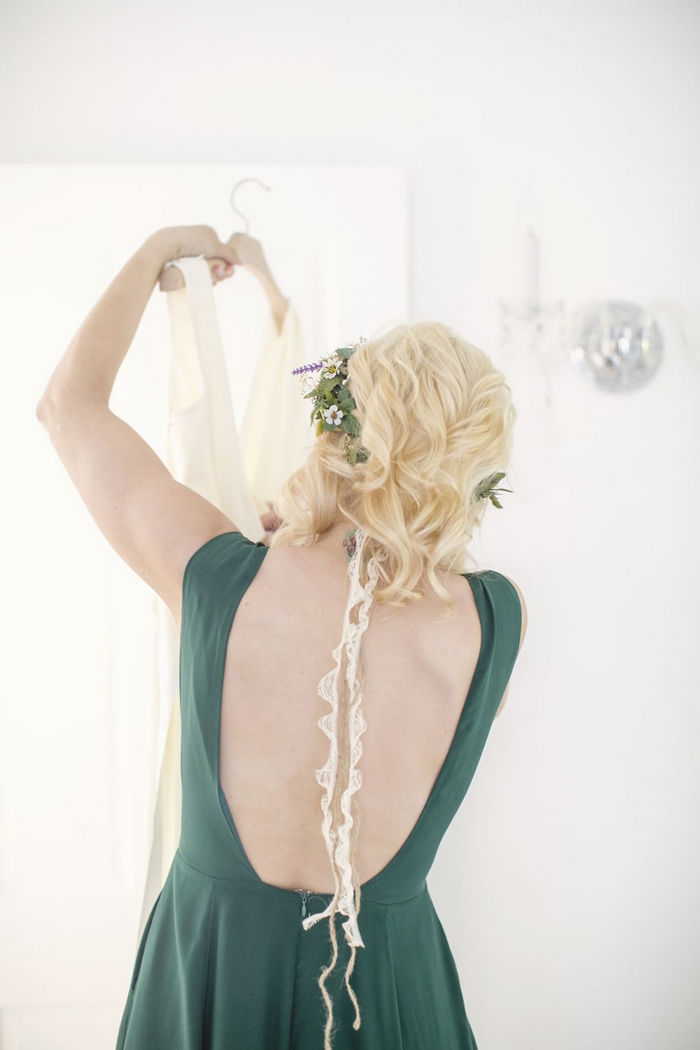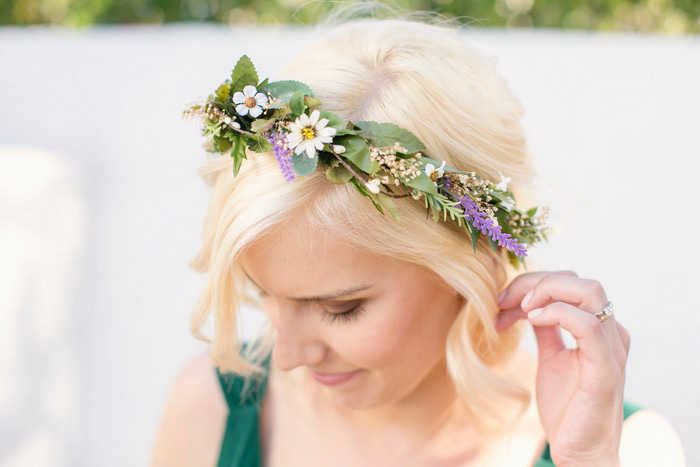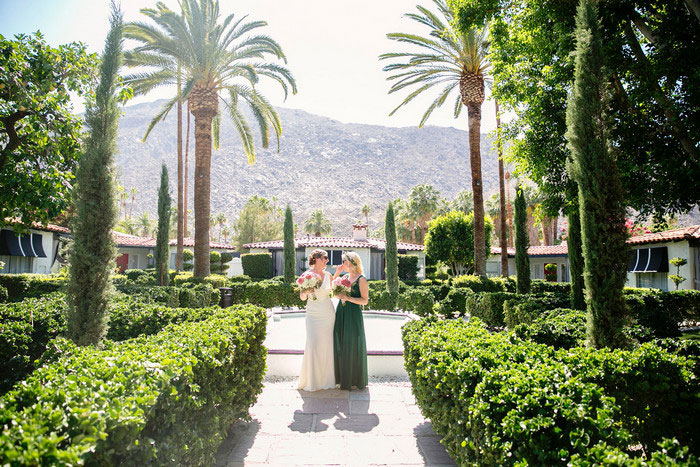 What are some of the challenges that you faced planning an intimate wedding?
Planning an elopement in California, while living in Maryland was probably our biggest challenge. Matt and I had been to Palm Springs before and knew how beautiful it was, but we hadn't traveled there in a couple of years and had never even been to Mt. San Jacinto State Park (where we had the ceremony). There were a lot of phone calls and emails and ultimately blind faith that got us through the planning process.
We had some great vendors who, once we found them, made the process so much easier, along with my amazing sister-in law, Jess who helped coordinate a lot of the day-of logistics.
Another challenge was getting everything we needed for the wedding to Palm Springs intact. We went back and forth between having everything shipped out to Palm Springs or bringing it on the plane with us. I was also worried that my wedding dress or Matt's suit would get lost or ruined on the trip to California. We ended up bringing our wedding attire on the plane as a carry-on and checking everything else. We purchased a portable steamer to get out any last minute wrinkles and it ended up working out great.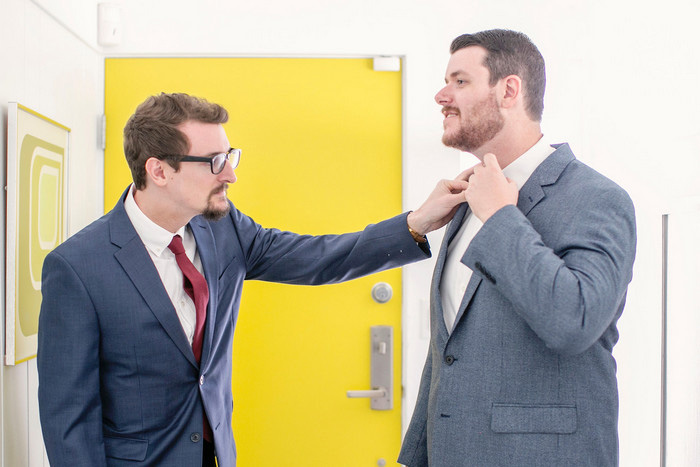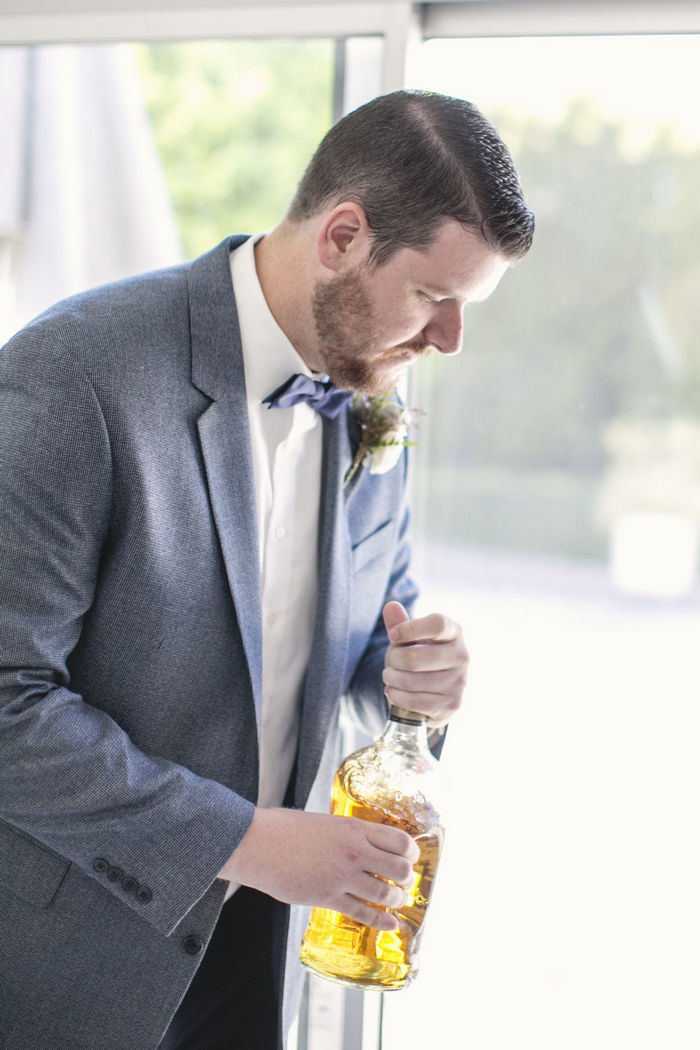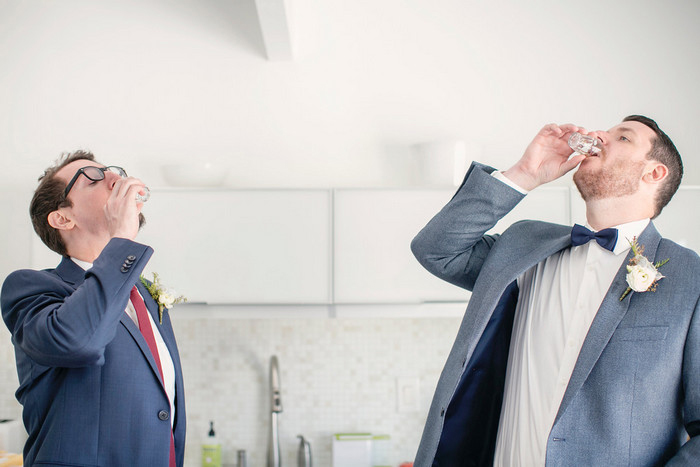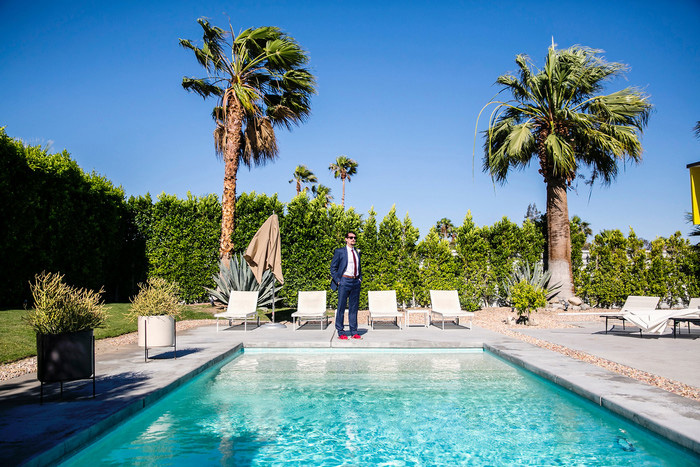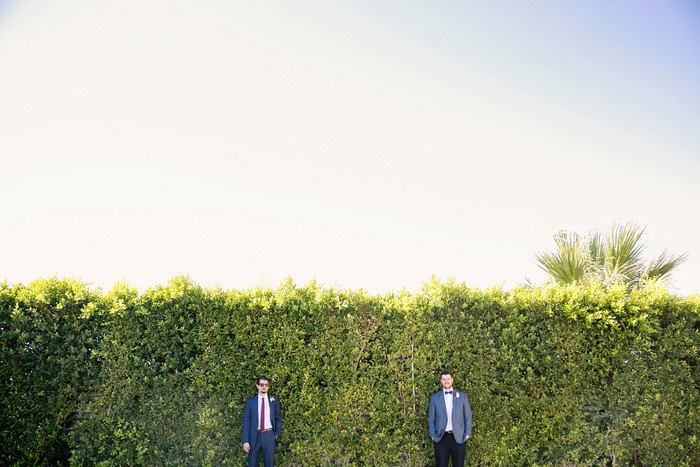 Was it difficult to pare down the guest list?
Once we made the decision to elope, it was easy to pare down the list. We wanted to keep the list to the absolute essentials, which was an officiant and a witness. The larger the guest list, the more likely there would have been hurt feelings from others for not being invited. We knew right away we wanted my brother Chris –and one of Matt's best friends – to marry us. We also knew we wanted his wife Jess –my best friend – to serve as the witness. It took us about 5 minutes to make the decision!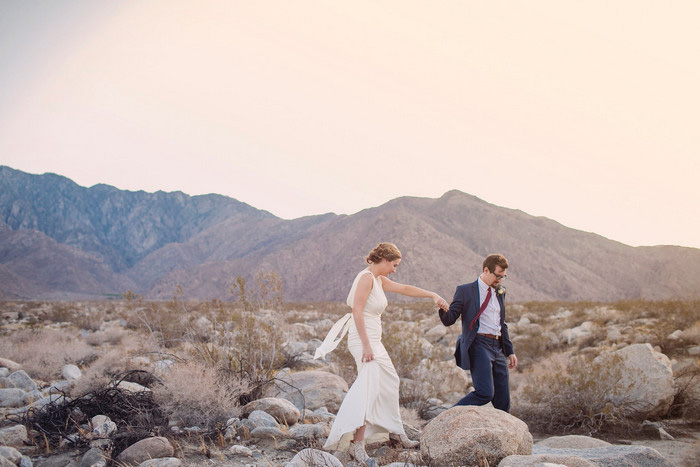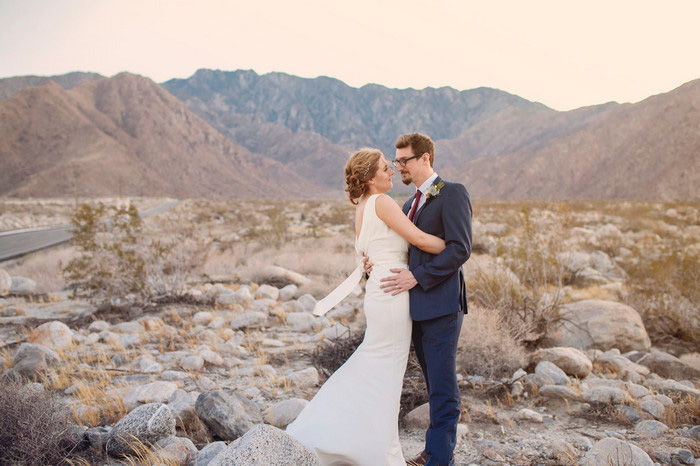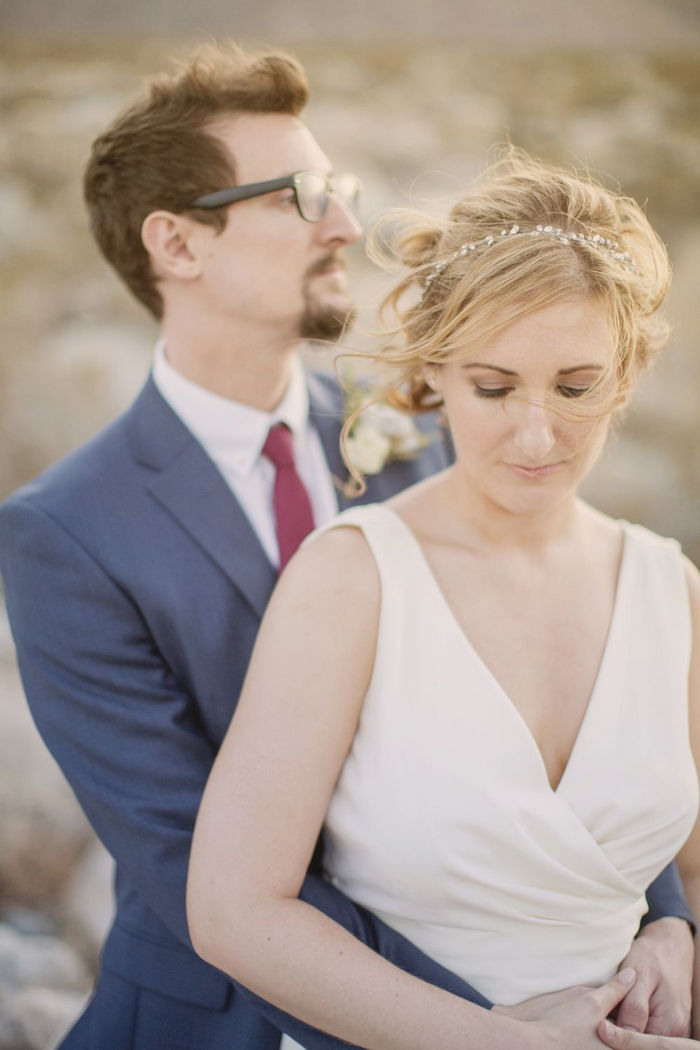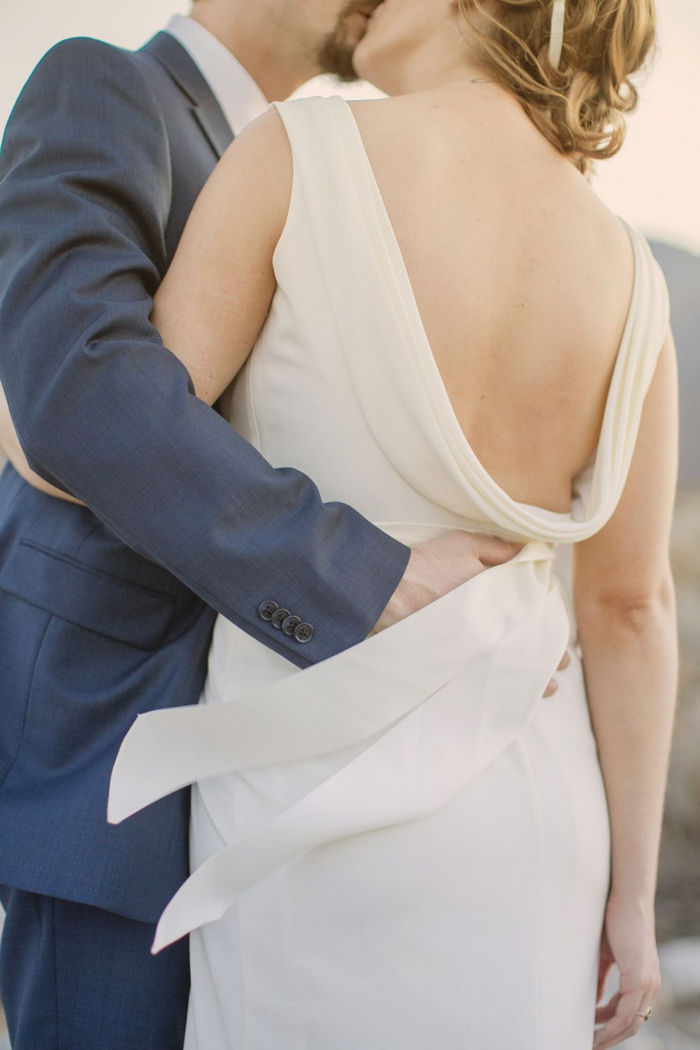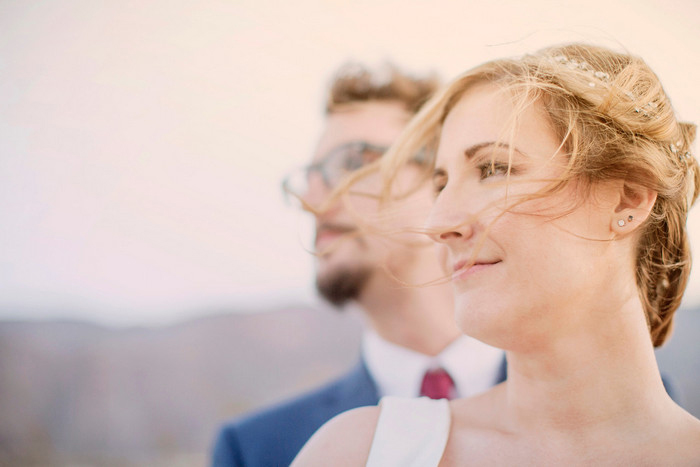 Did you have any 'issues' with the small guest list from friends and family? If so, how did you address them?
As I said, I am a people pleaser, so the phone calls made to parents to let them know we were eloping was difficult because I knew they were disappointed to not have the opportunity to be there. That being said, Matt and I had a long conversation when making the decision to elope about what we wanted for ourselves and our wedding. This was what we wanted and we held strong to that decision. Our parents eventually came around and were very supportive. In regards to friends, we actually kept it a secret from almost everyone except our parents and a couple close friends. Therefore, we didn't have any issues with friends because they didn't know about it until we were already hitched!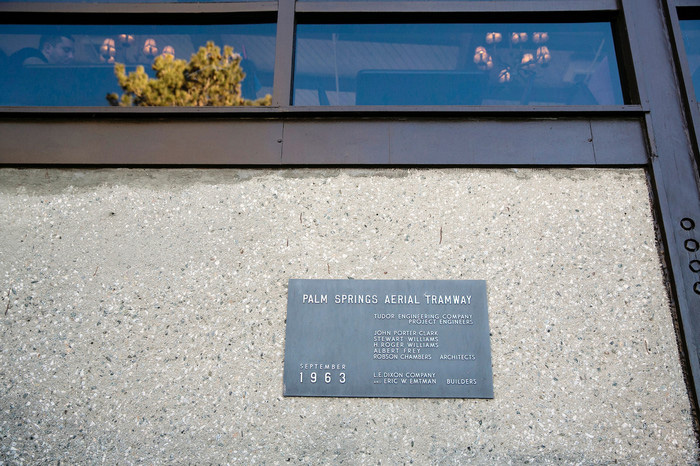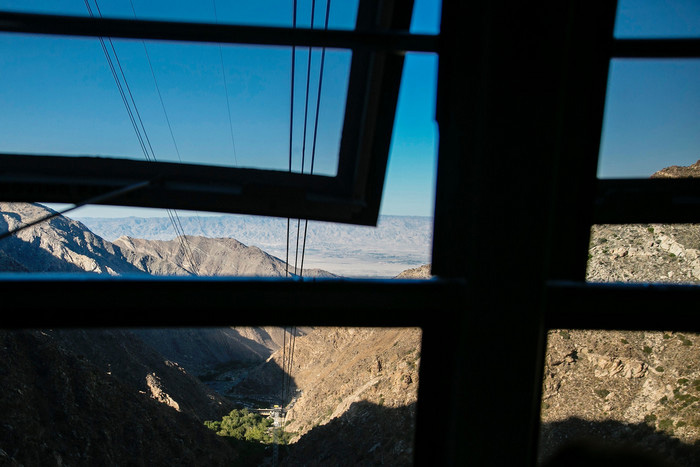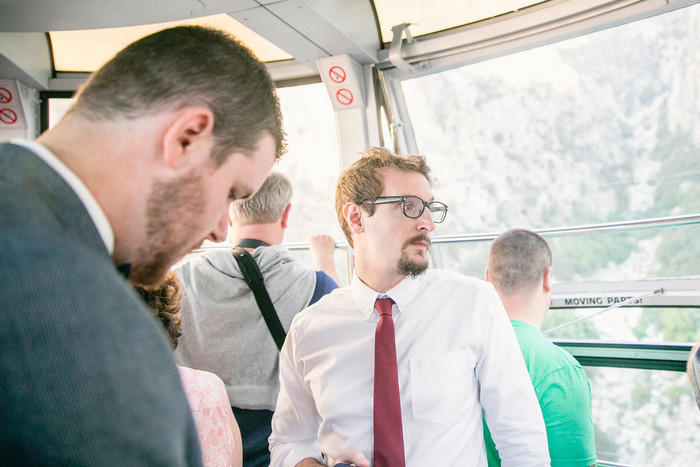 What were the highlights of the ceremony?
We got married in Mt. San Jacinto State Park, which we got to by way of the Palm Springs Aerial Tramway. We went up the night before the wedding and chose the spot for the ceremony, which was a clearing of trees right off the path. Matt (who I hadn't seen at all that day), my brother, and the photographer went up the mountain ahead of us, and my sister-in-law and I were to meet them at the clearing. The moment I entered the clearing is in the top two moments of my life. If I am being honest, I was worried that because we didn't have the traditional wedding, it would feel anti-climatic or not as special. Boy, was I wrong! I felt so much excitement, love, and gratitude in that moment that it is hard to articulate in any way that does it justice.
Another highlight was running around the woods after the ceremony and taking pictures with our photographer, Heidi. Everyone was relaxed, joking, and just generally having a great time. It was wonderful to have a photographer who was laid back and willing to climb around a mountain with us, but also so skilled and able to capture the feeling of the day, which we were then able to share with family and friends.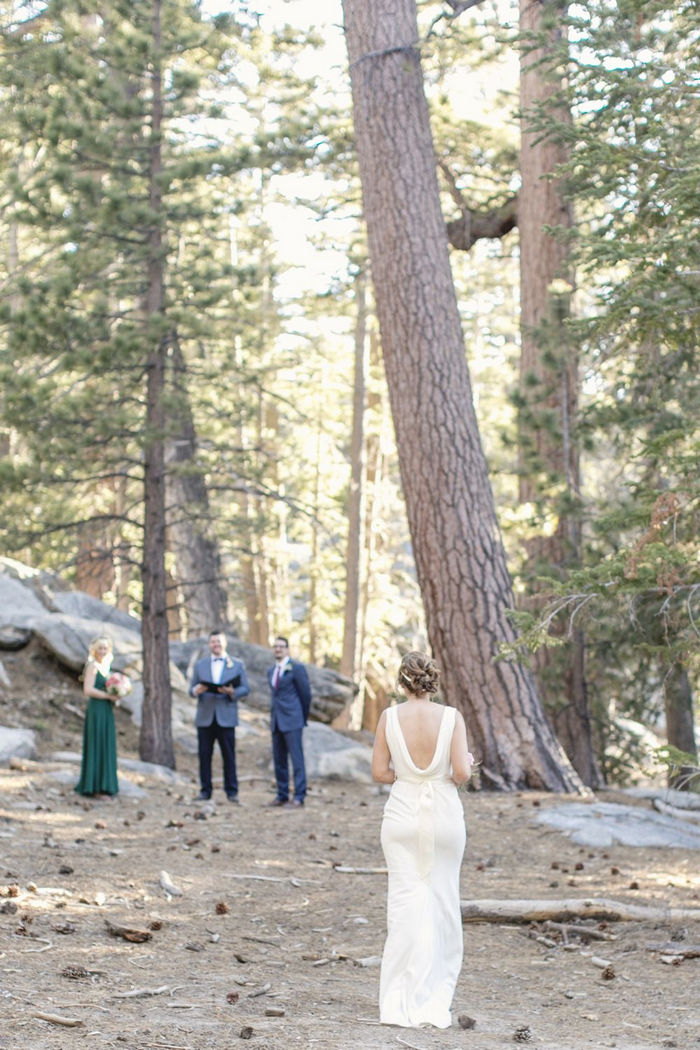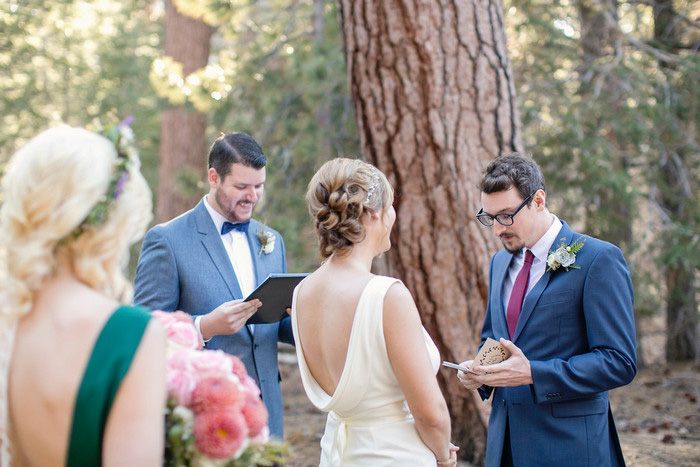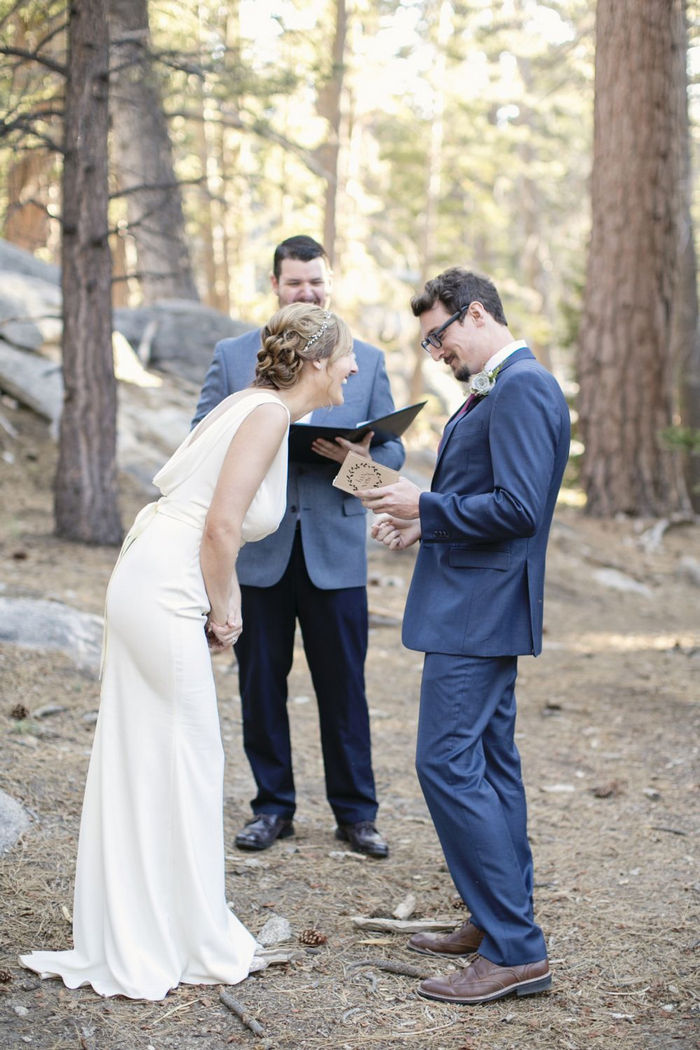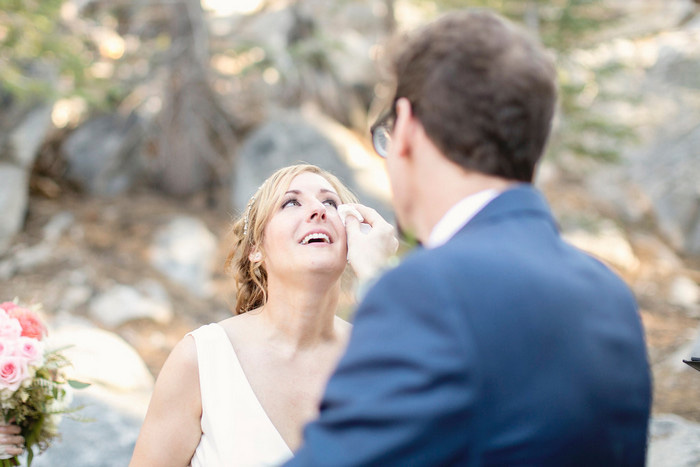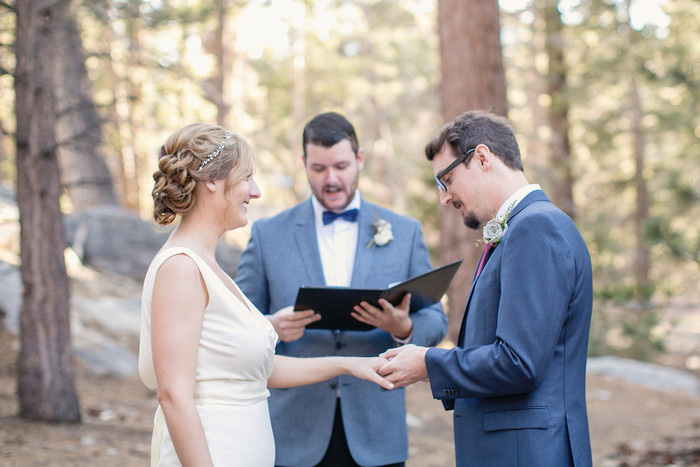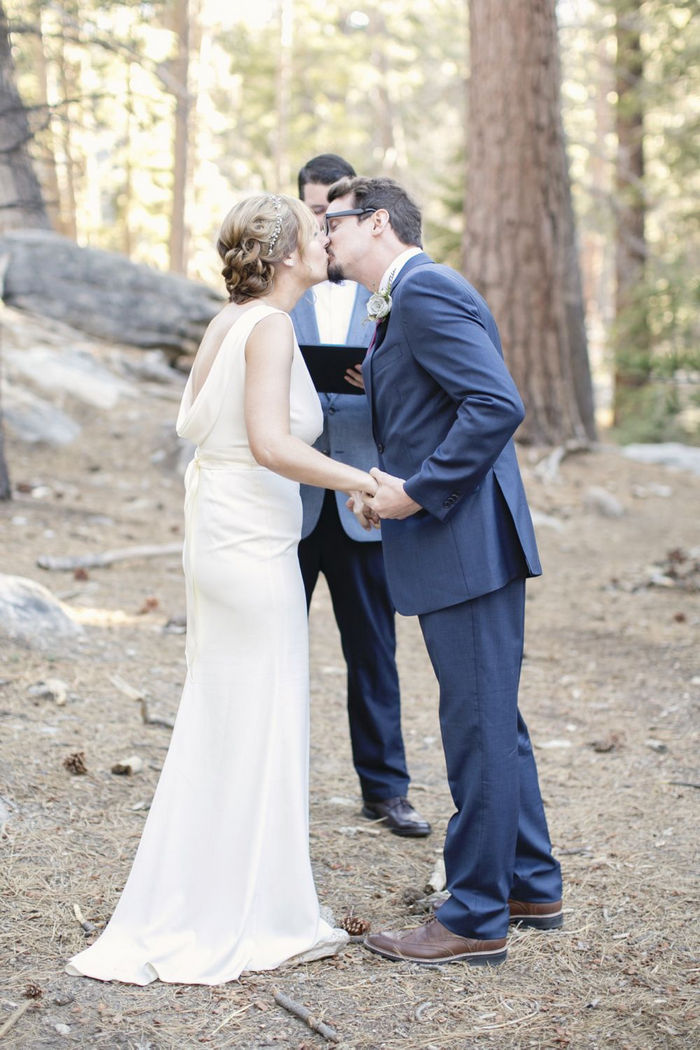 What were the highlights of the reception?
After the ceremony and pictures, we had dinner at Copley's with my brother and sister-in-law. When we got there, my sister-in-law surprised us by having a beautiful floral arrangement similar to our wedding bouquets made for the table. Additionally, she surprised us with a gorgeous red velvet wedding cake from The Pastry Swan. We didn't intend on having an official wedding cake, so that was really special.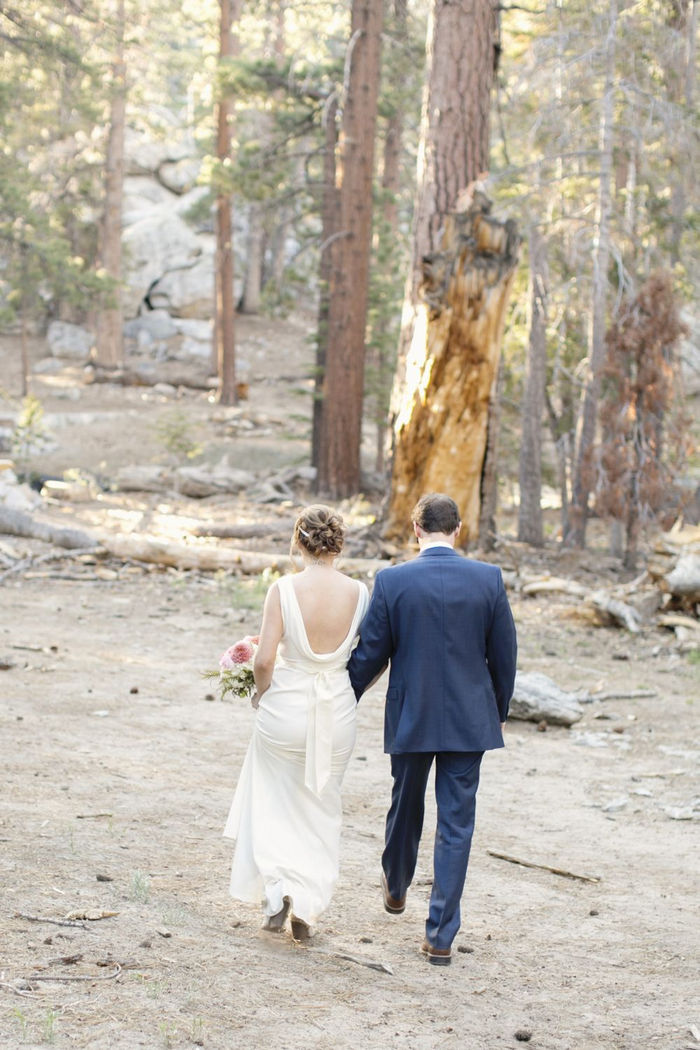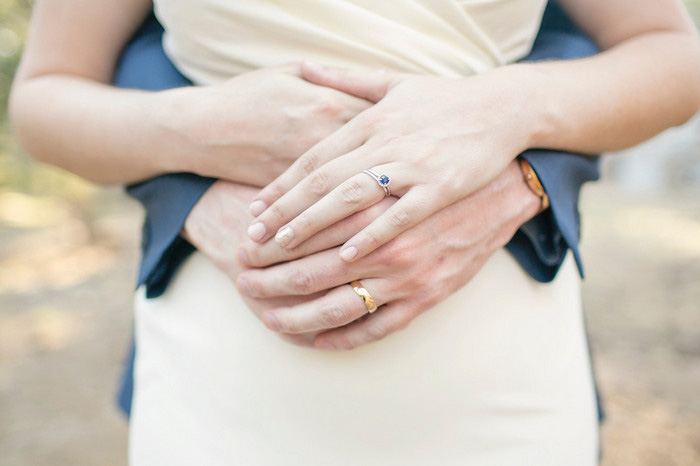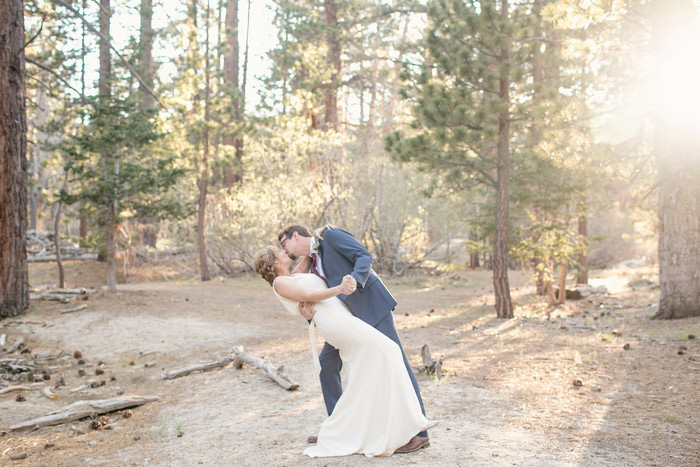 What was the best thing about having an intimate wedding?
Being able to focus on us and celebrating our commitment to one another. The day was the perfect combination of relaxation and excitement, and I think that was because we were able to have our wedding in exactly the way we wanted.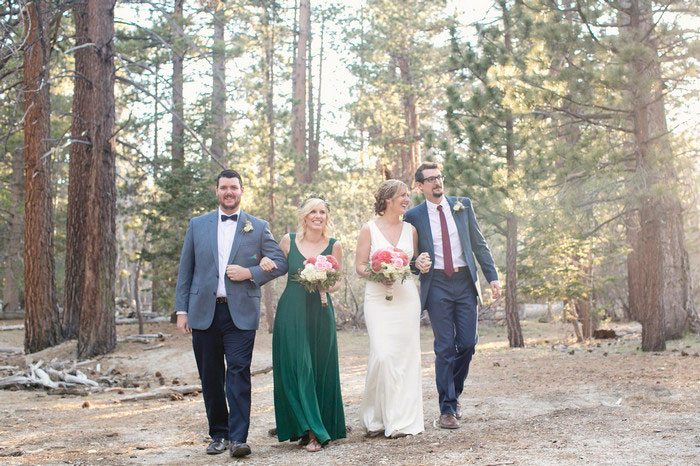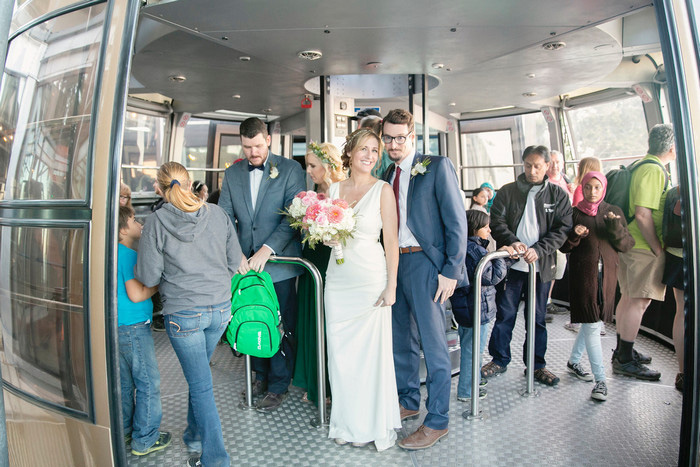 What advice do you have for couples who are considering an intimate wedding?
Do it! People may tell you that you will regret not having a traditional or larger wedding, but we are here to tell you that it has been almost a year since we eloped and we absolutely do not regret it! If anything, we become more and more grateful that we had such a special and personal wedding day.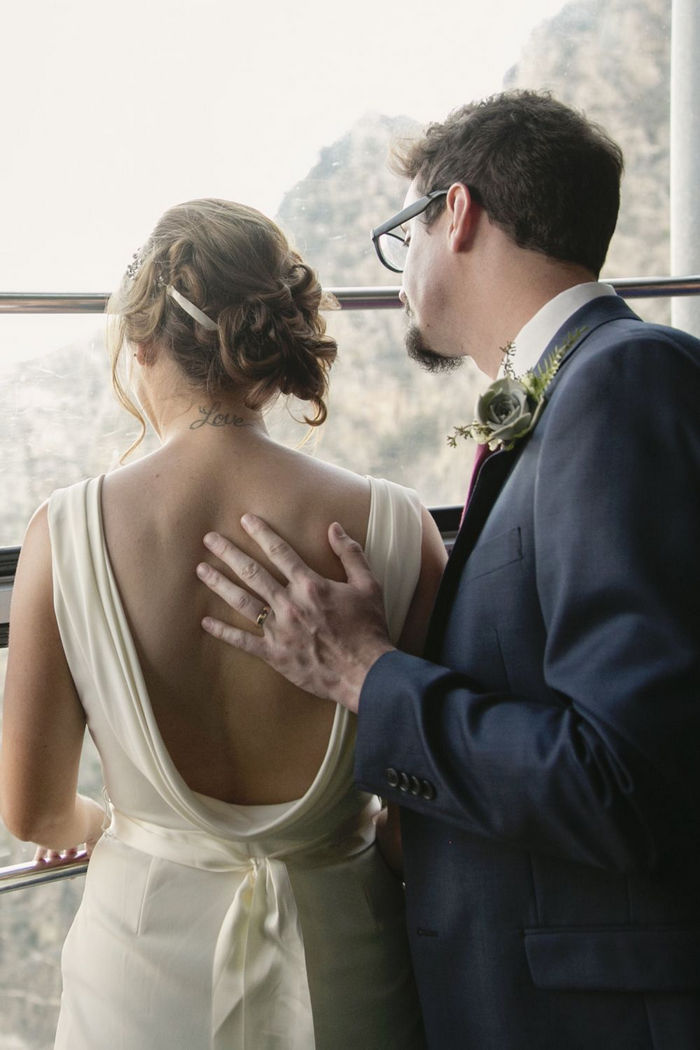 Vendors:
Photography: Heidi Geldhausee at Our Labor of Love
Venue: MT. San Jacinto State Park
Hotel: Avalon Hotel Palm Springs
Florist: My Little Flower Shop
Wedding Cake: The Pastry Swan
Bridal Gown & Halo: BHLDN
Bridal Boots: South Moon Under
Bride Hair & Make Up: All Tressed Up
Groom's Suit: Macy's
Bridesmaid Dress: MODCLOTH
Bridesmaid Flower Crown: AMOREBRIDE
Save
Save