Florals and prints are so hot on the runways this season, even bridal designers are getting in on the trend; and now your bridal party can too! Whether you're looking for delicate vintage floral bridesmaid dresses or a bold and modern print for your girls to wear, here are 15 traditional and non-traditional printed bridesmaid dresses:
1.  Whitney Deal Lilium Dress in Edenham Light Print
Bridal designer Whitney Deal is no stranger to patterns, offering a bridesmaid collection full of fresh florals and prints available in 8 different dress styles to choose from.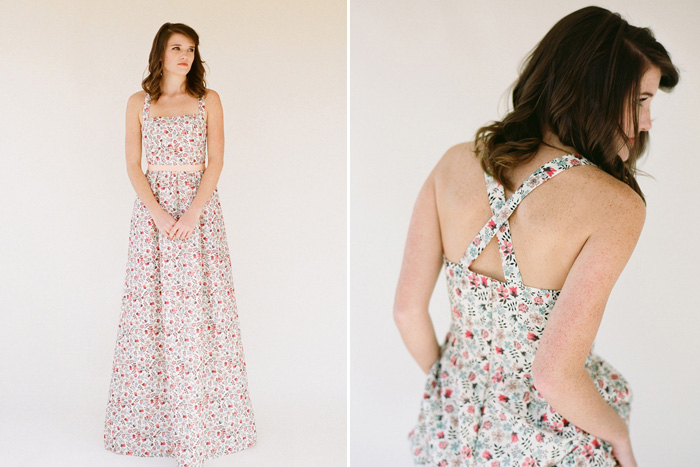 2.  Topshop Florence Sampler Print Dress
A faux cross stitch floral print adds a touch of vintage style to this sweet Topshop number, making it a cute alternative bridesmaid dress for an intimate wedding at home.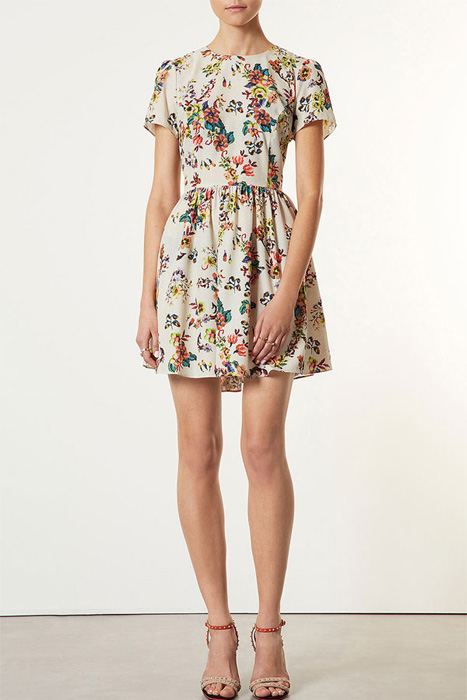 3.  Ted Baker Belted Maxi Dress in Summer Bloom Print
True to its name, the Ted Baker Maxi Dress in Summer Bloom print would be right at home at a summer garden ceremony and reception, paired with a pair of strappy sandals and minimal make-up.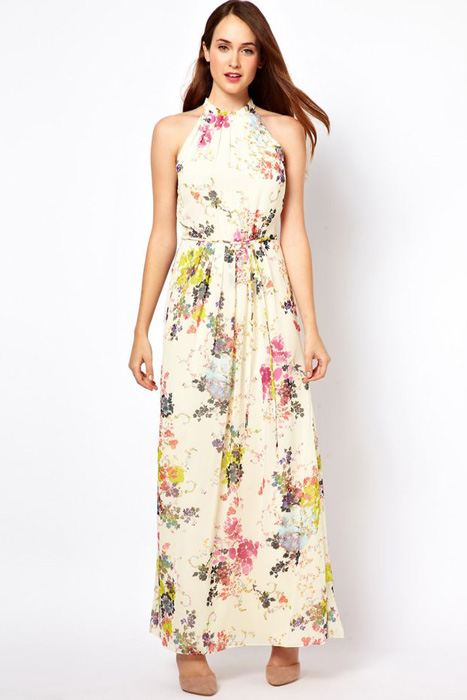 4.  Adrianna Papell Print Fit & Flare Dress 
Looking to add a splash of vibrant colour to your wedding party? Then look no further then this gorgeous fit and flare style dress from Adriana Papell.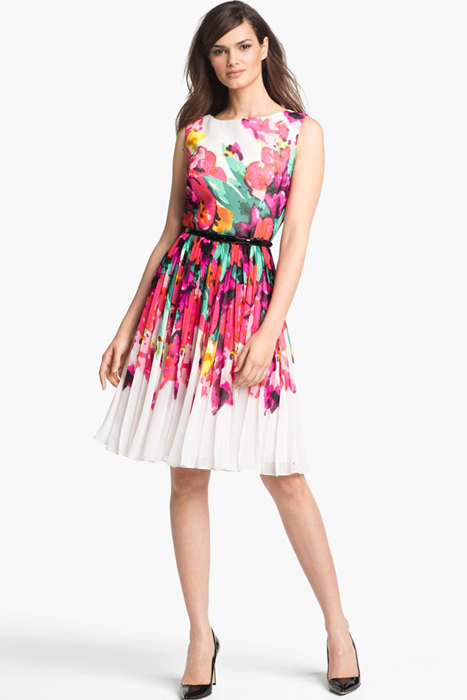 5.  ModCloth Oceanic Dreaming Dress
Seafoam green used to be every bridesmaid's worst nightmare, but not so with the Oceanic Dreaming dress. The multi-coloured floral print is chic, and and the romantic sweetheart neckline makes this dress a real winner for bridesmaids and wedding guests, alike.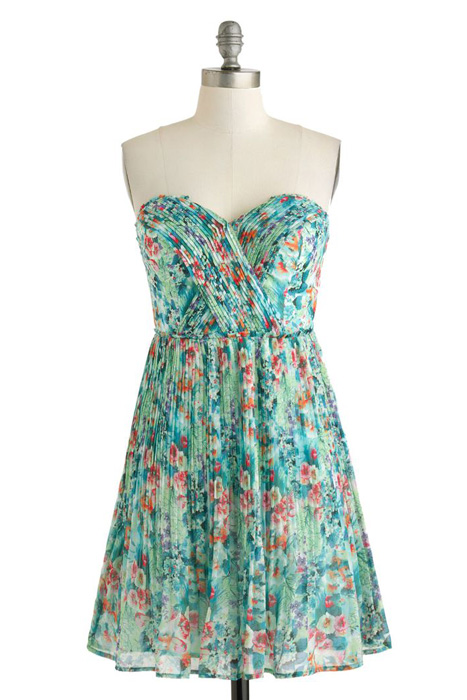 6.  Lashes Of London Dress In Floral Print With Fluro Piping 
With its bold floral print and just a hint of neon piping, this dress kills two wedding/fashion trends with one stone; perfect for those ultra hip bridesmaids of yours!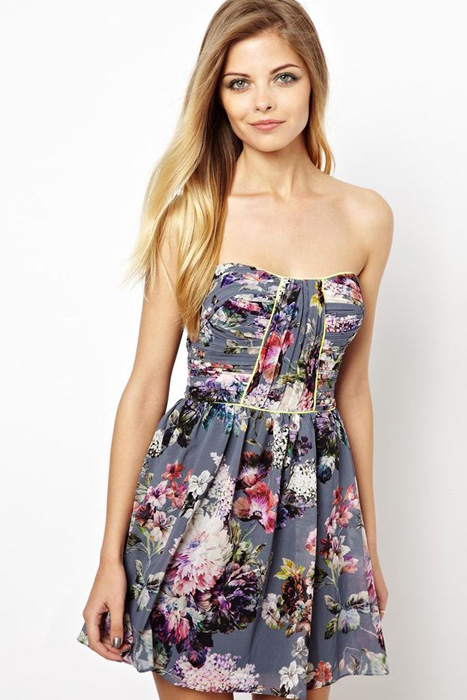 7.  Ivy & Blu for Maggie Boutique Print Fit and Flare Dress
Florals pop against the rich black background of this super cute Ivy & Blu dress. And did I mention that it has pockets? Bonus!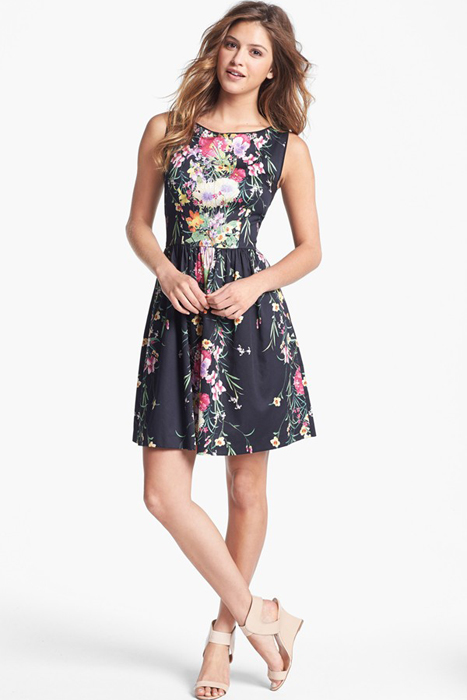 8.  Alice and Olivia Nelly Puffed Short Sleeve Dress
No one ever said floral prints have to be subtle and dainty! If drama is your thing, get ready to make a bold statement with this red and black number from Alice and Olivia.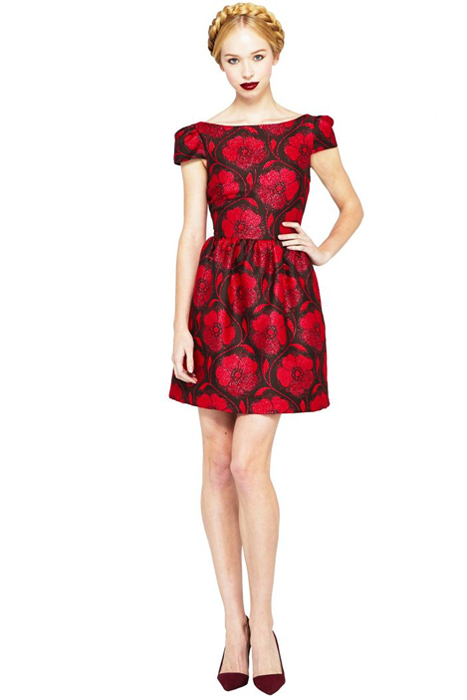 9.  Reformation Citrine Dress in Parker Posey Print
Looking to have a destination beach wedding? This tropical maxi dress from the Reformation would be perfect for your maids. If you love the style of the Citrine dress, but the Parker Posey print isn't your thing, it's also available in a number of other prints and solid colours.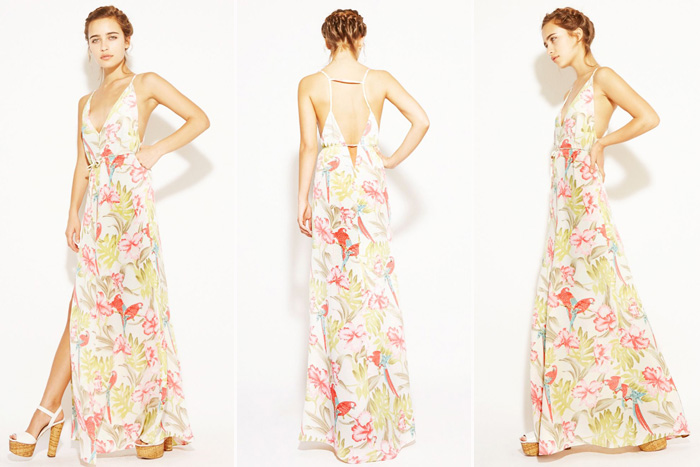 10.  ModCloth Scenery at Sunset Dress in Forest
If you prefer your floral prints a little more abstract, this ModCloth dress full of emerald green and blue tones would fit the bill nicely for your lovely ladies.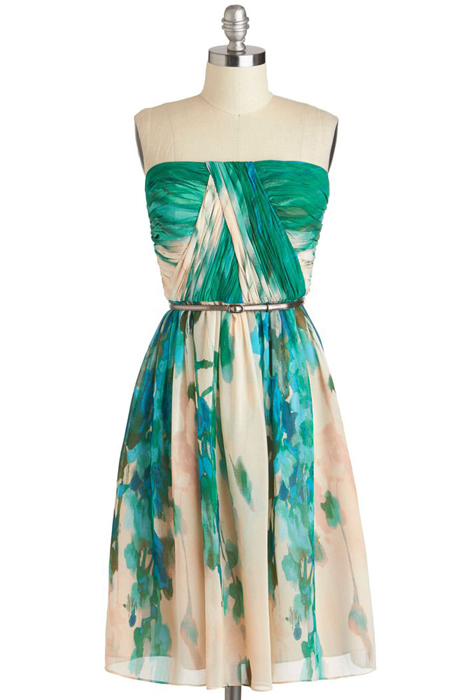 11.  Whitney Deal Rosa Dress in Horizon Print
Florals not your thing? Whitney Deal also offers her bridesmaid dresses in this beautiful, muted horizon print perfect for a romantic watercolour themed wedding.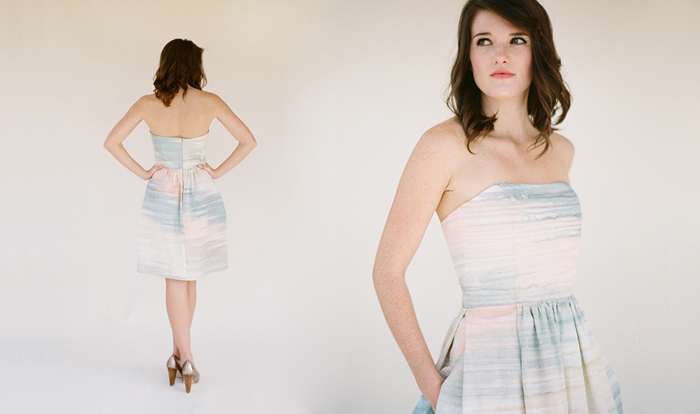 12.  Jenny Yoo Keira Classic Dot Dress
In addition to florals, polka dots are having their moment in the sun this year and Jenny Yoo offers her Keira Classic Dot dress in three different dress styles.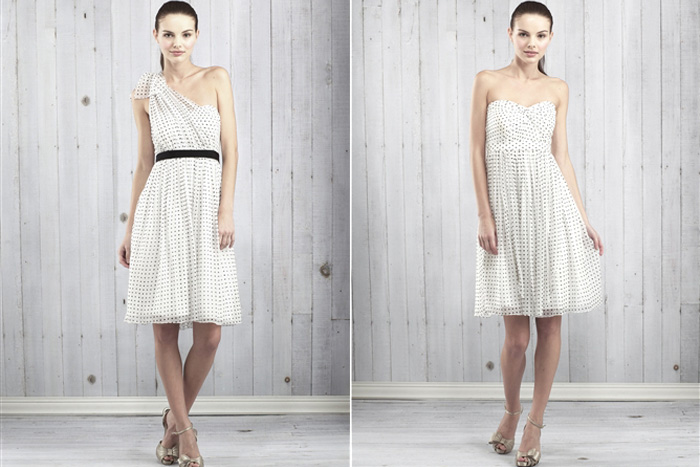 13.  Anthropologie Deja Dot Dress
Another polka dot option, the Anthropologie Deja Dot dress is sophisticated and flattering with a touch of retro styling.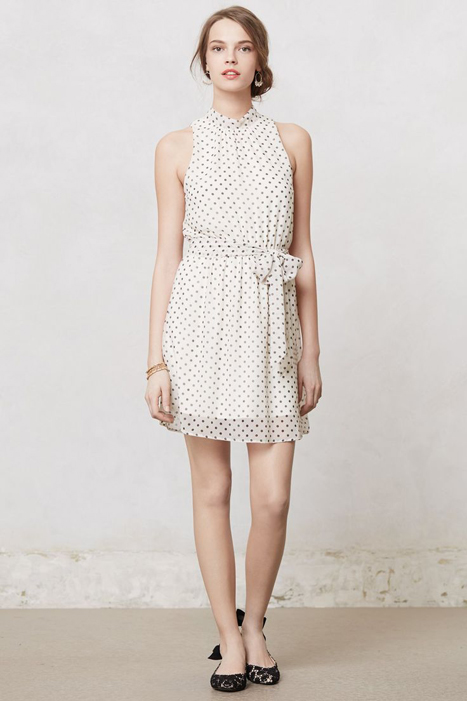 Kate Spade doesn't make bridesmaid dresses per se, but most of her dresses including this Teddy dress, would make excellent options for stylish, modern bridesmaids.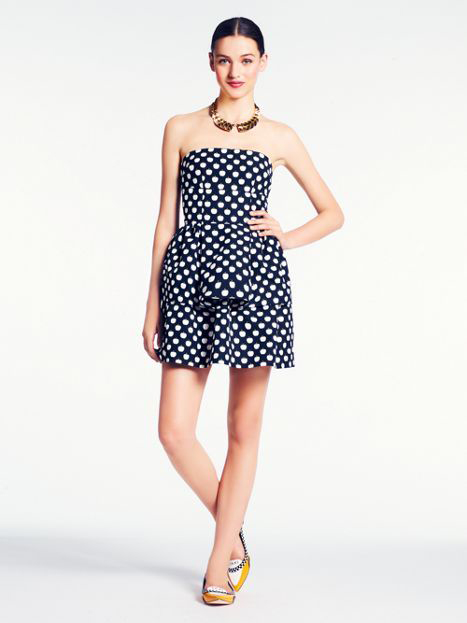 15.  Anthropologie Strata Dress
Last, but not least, we can't forget about stripes! Big, bold, black and white stripes make the Strata dress a great alternative to the little black dress, don't you think?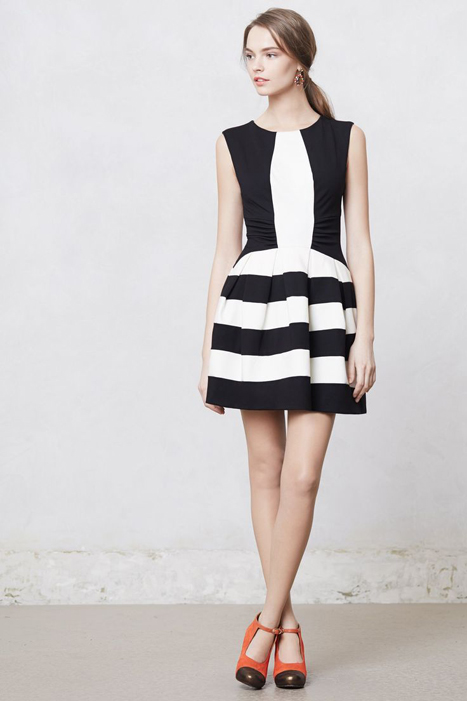 Photo one: whitneydeal.com; Photo two: nordstrom.com; Photo three: asos.com; Photo four: nordstrom.com; Photo five: modcloth.com; Photo six: asos.com; Photo seven: nordstrom.com; Photo eight: aliceandolivia.com; Photo nine: thereformation.com; Photo ten: modcloth.com; Photo eleven: whitneydeal.com; Photo twelve: jennyyoo.com; Photo thirteen: anthropologie.com; Photo fourteen: katespade.com; Photo fifteen: anthropologie.com