The most important thing to Danny and Debbie was making a commitment to each other. That is what remained at the heart of their intentions as they planned their Los Angeles elopement at Griffith Park. At first, family and friends were disappointed that they wouldn't be able to witness Danny and Debbie's ceremony, but it became clear that an intimate woodland wedding was perfect for these two.
As the happy couple explained, photography was such an important part of their elopement because it preserved all their beautiful memories. A big thanks to Gina + Ryan Photography for sharing the gorgeous photos from this lovely lil wedding with us today!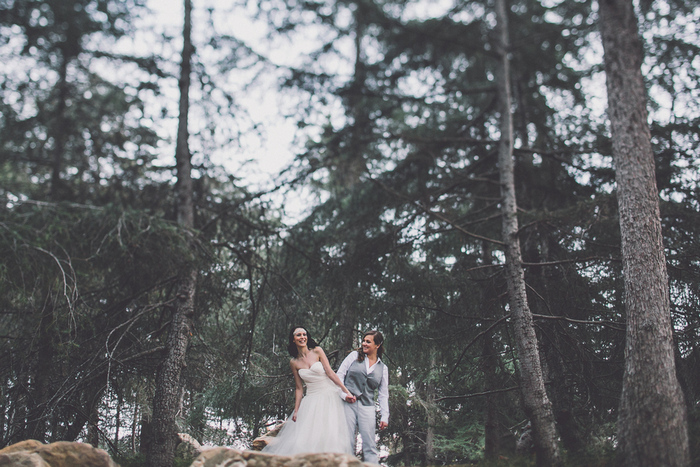 Names: Danielle, 26 & Deborah, 30
Location: Los Angeles, CA
Wedding Date: May 6, 2015
Number of Guests: 5
Wedding Cost:  $2,000
Wedding Ceremony Location: Griffith Park, Los Angeles, CA
Wedding Reception Location: Upper West, Santa Monica, CA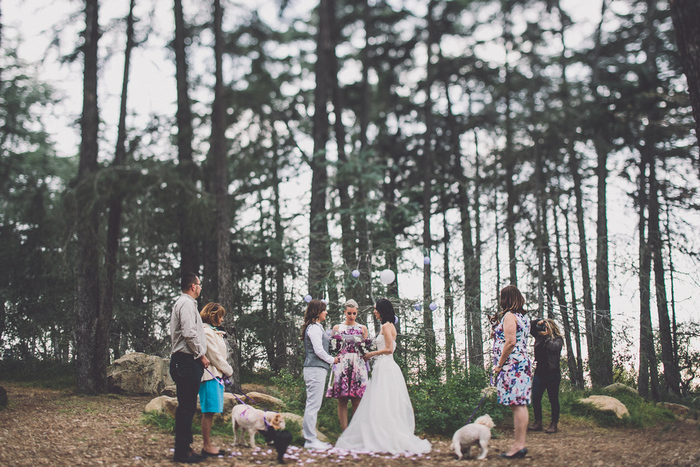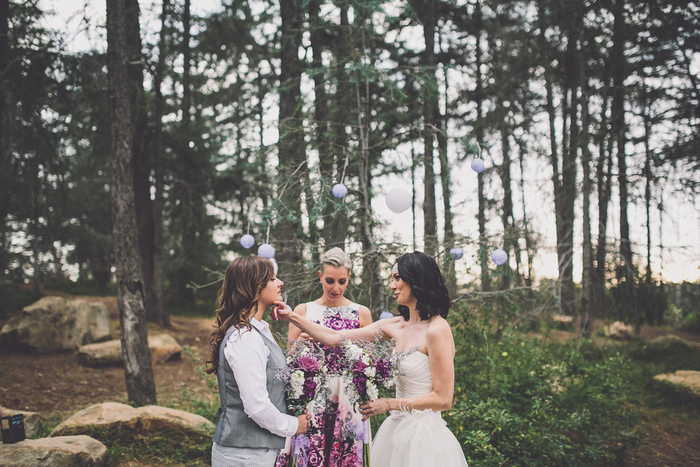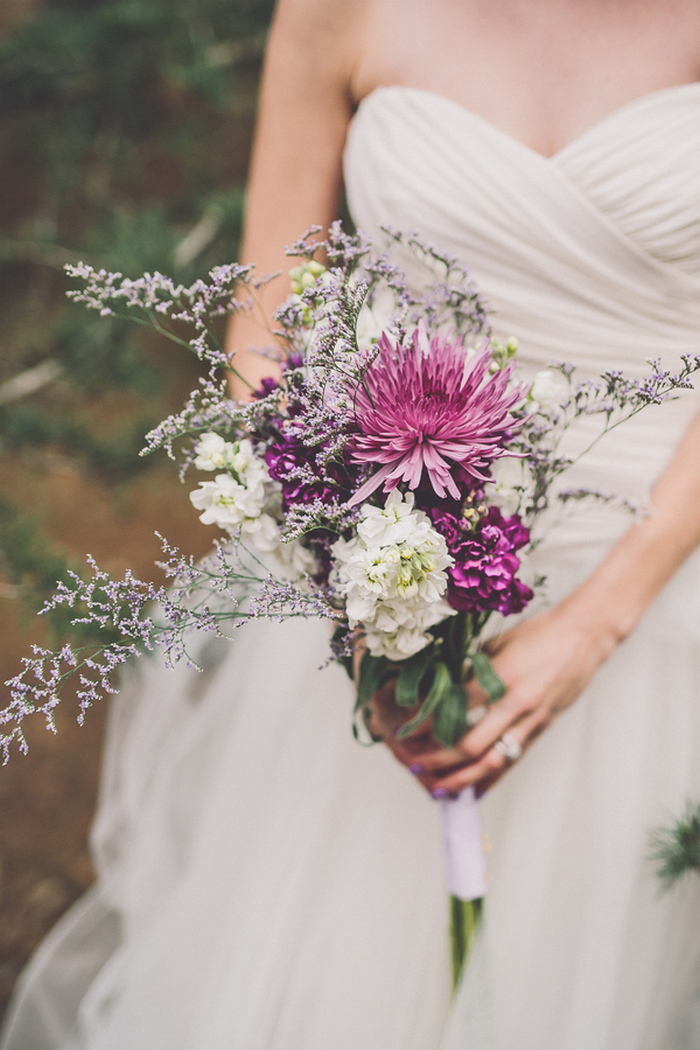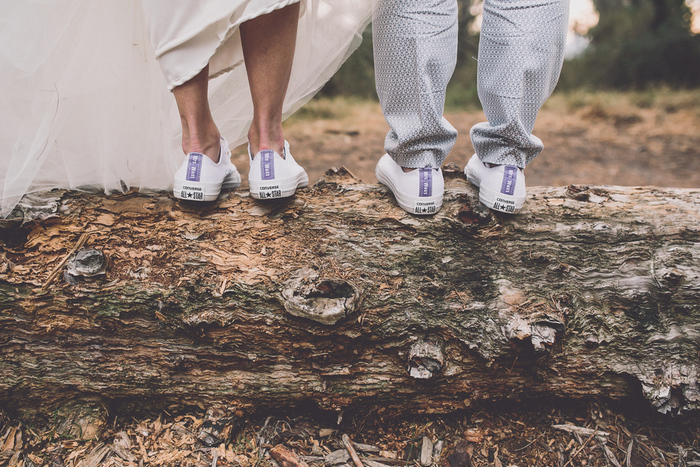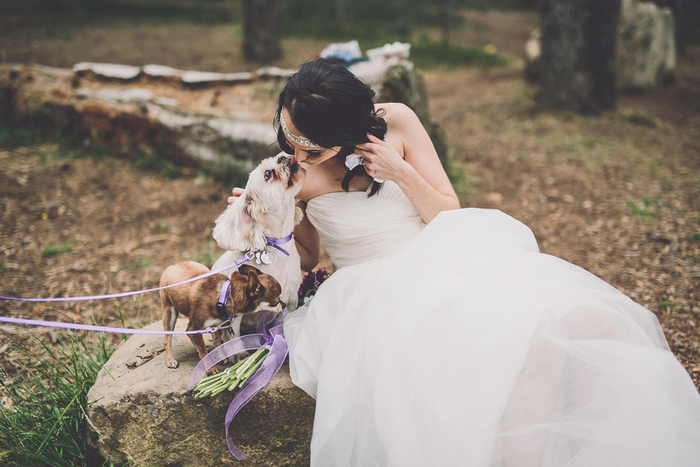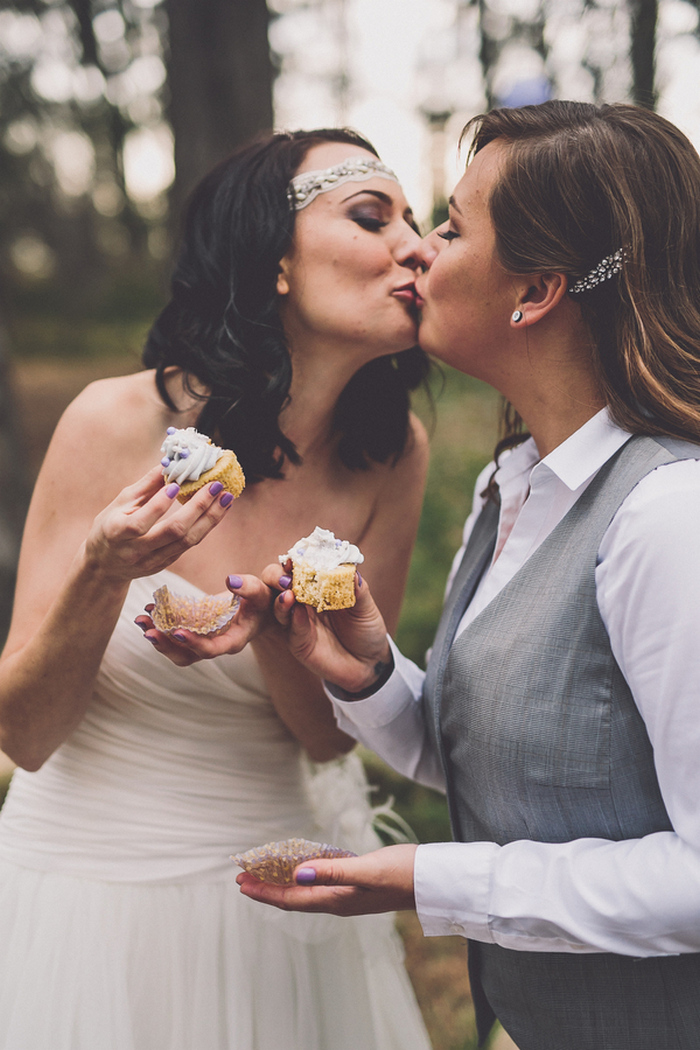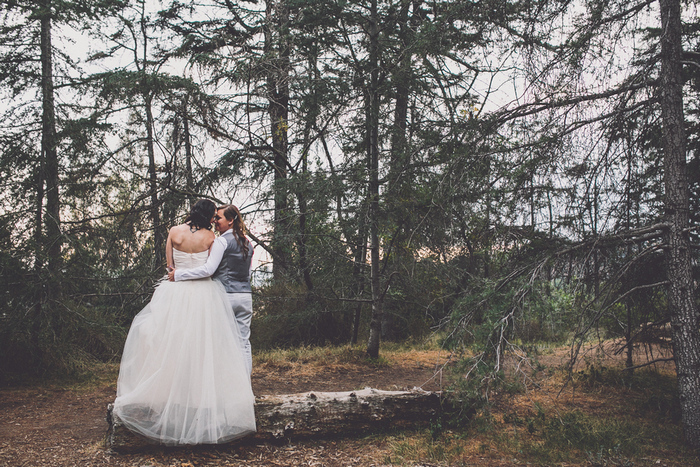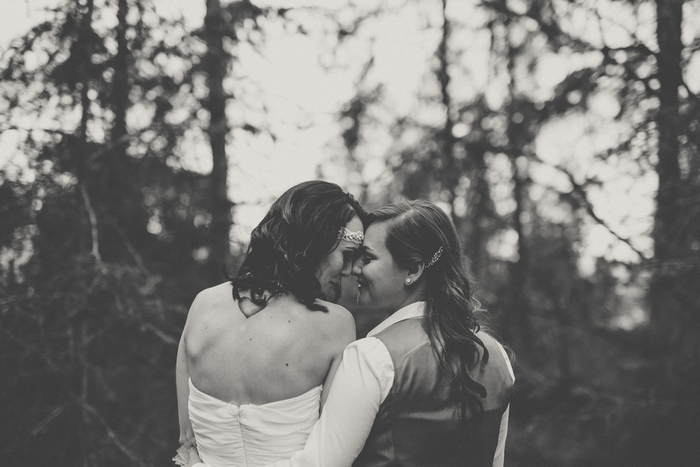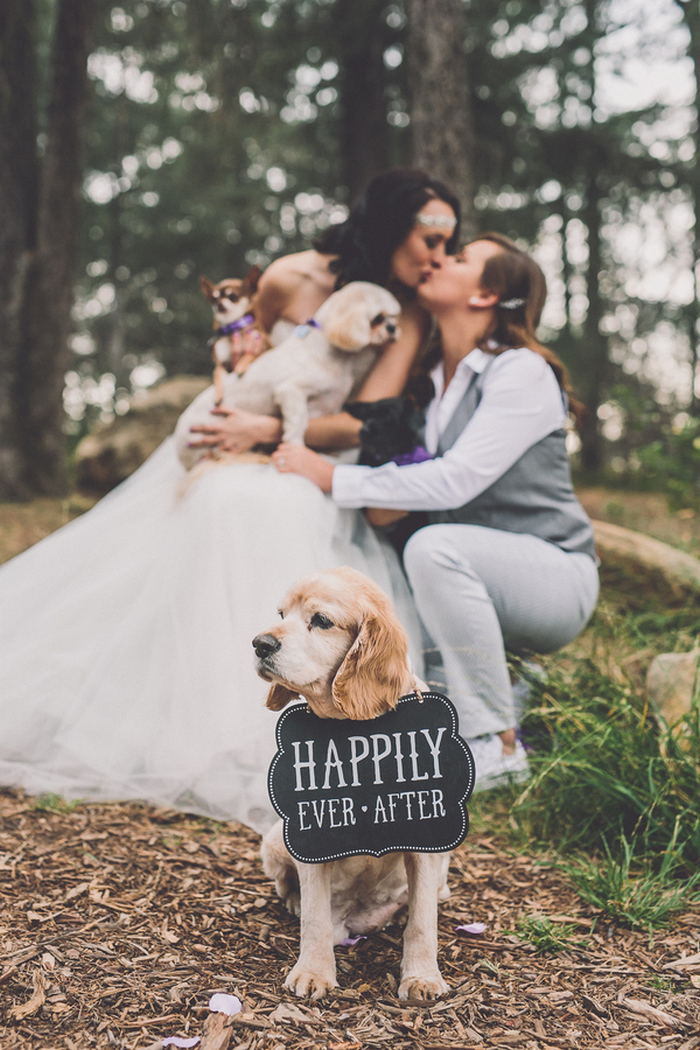 Why did you have an intimate wedding? 
We wanted something that was about us, not about a party. We didn't want to make a big deal of it, we just wanted to commit to each other. It was perfect! In ten years, we'll have a banging party for our vow renewal, a party that will celebrate our journey together.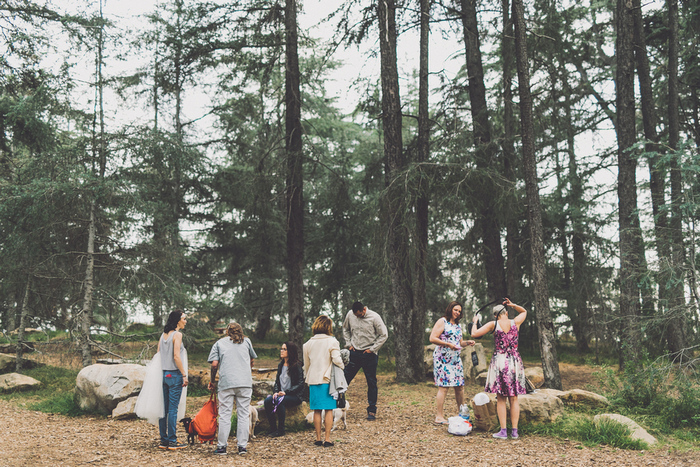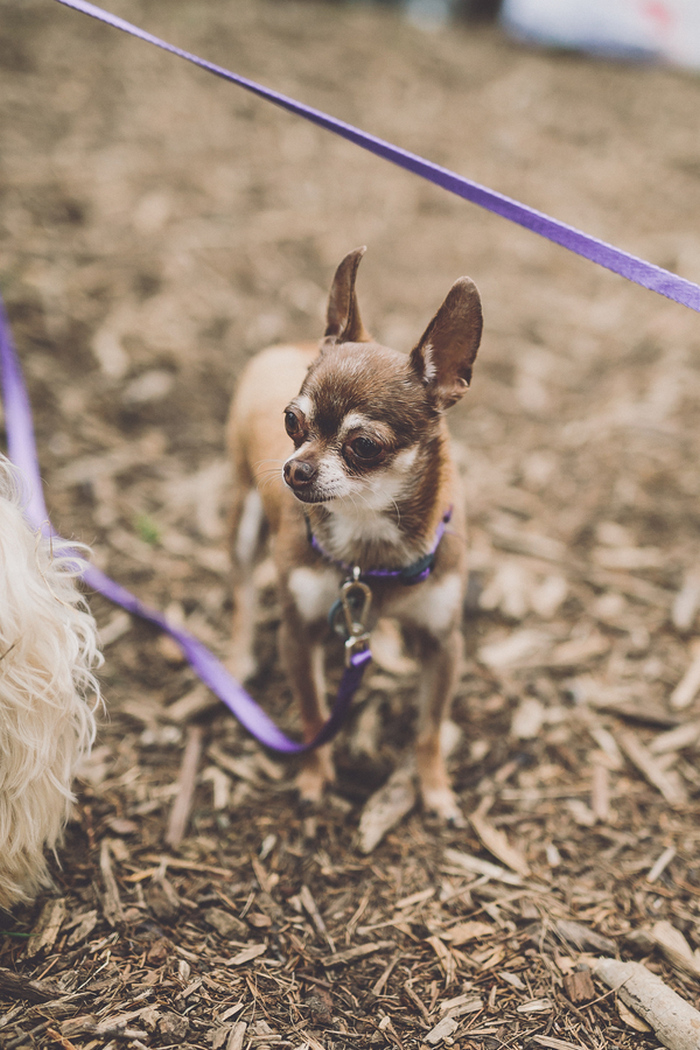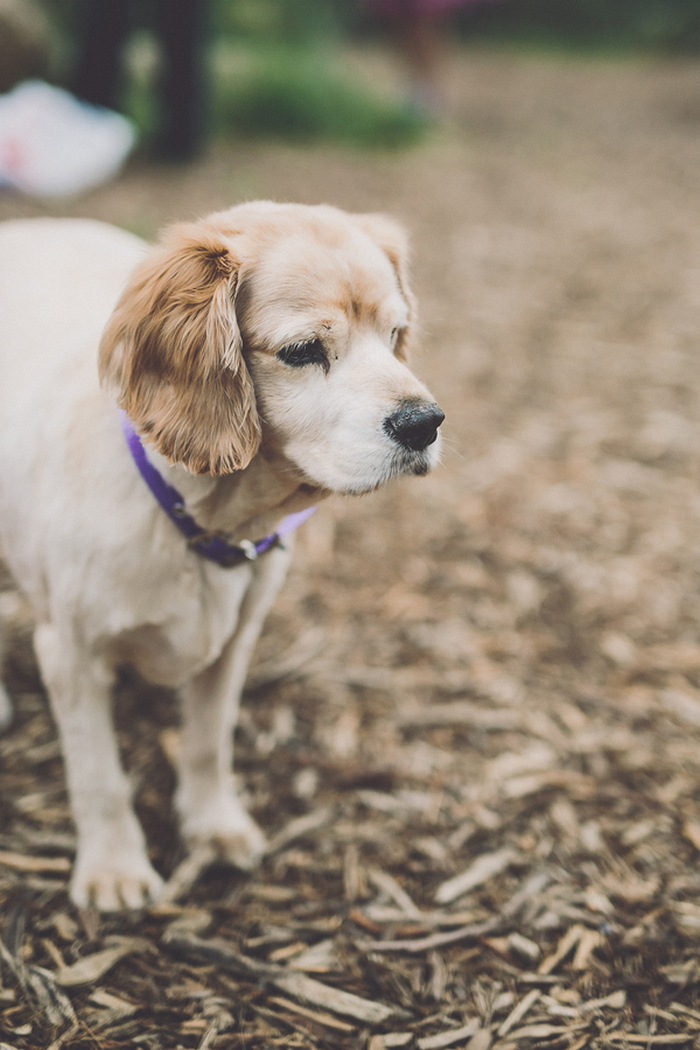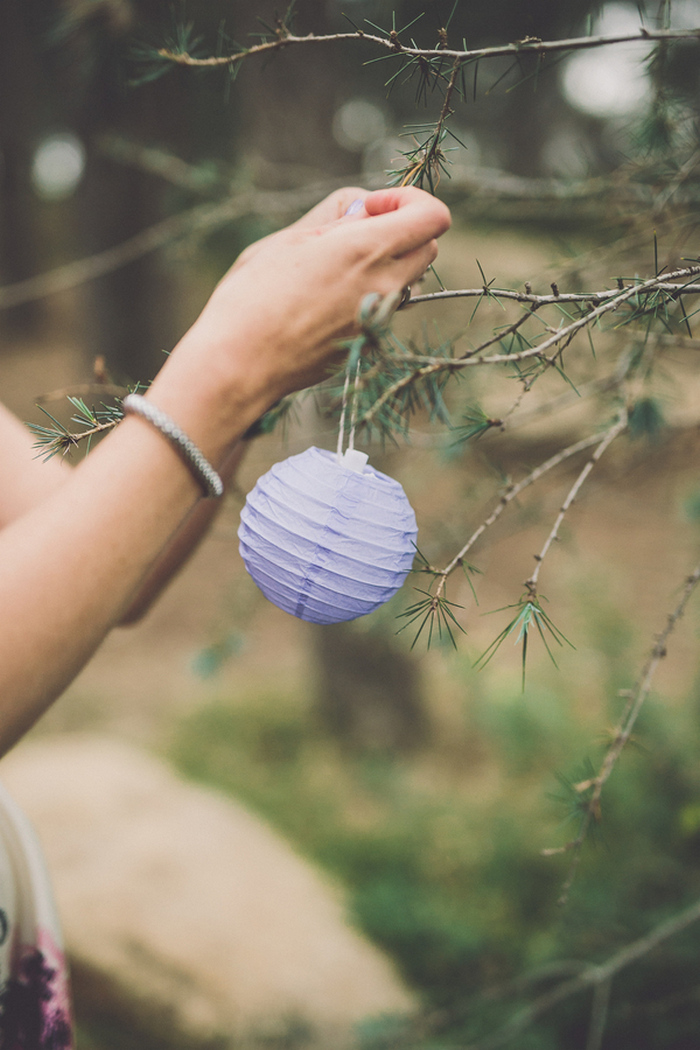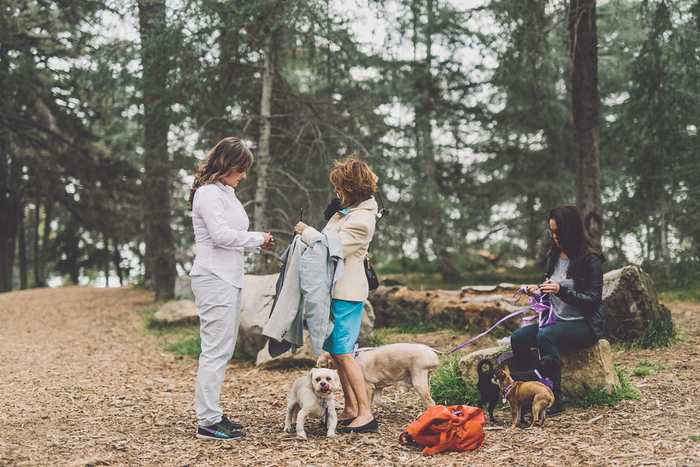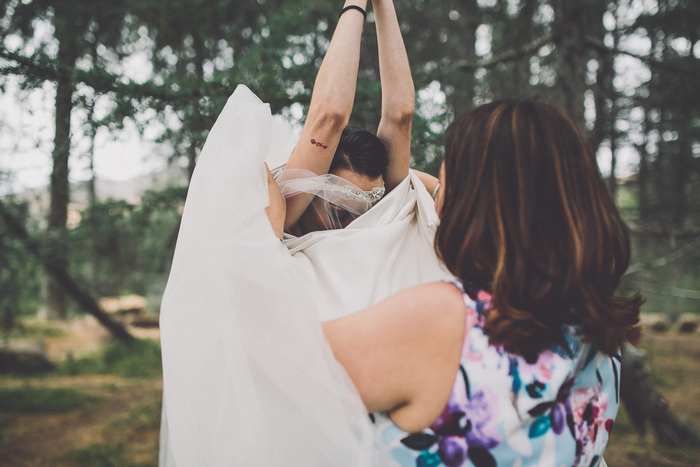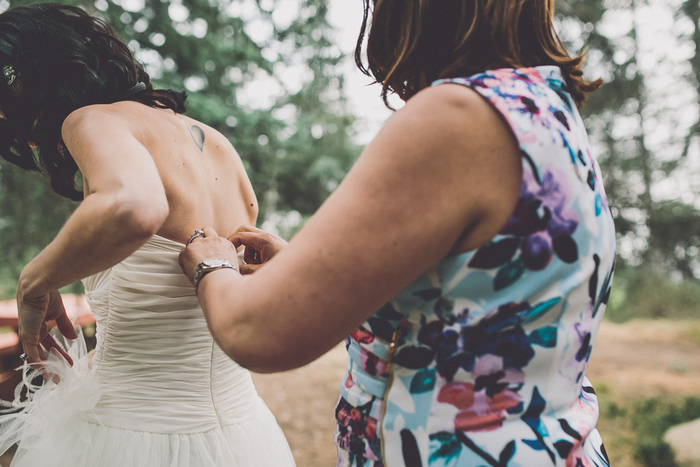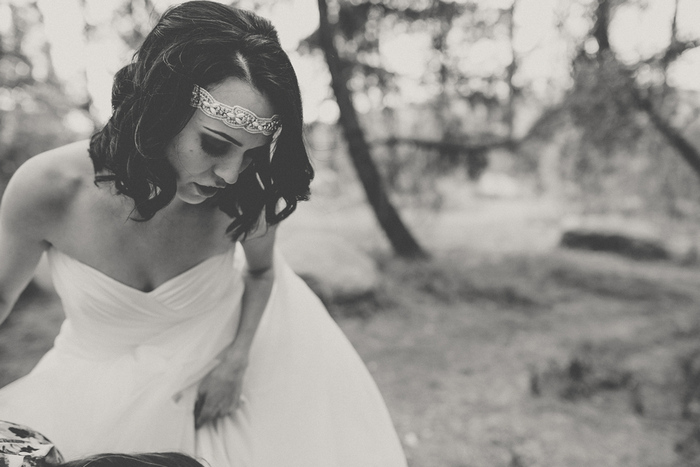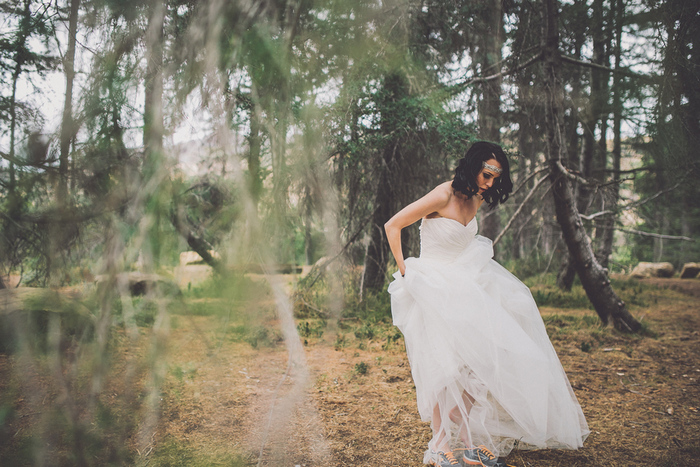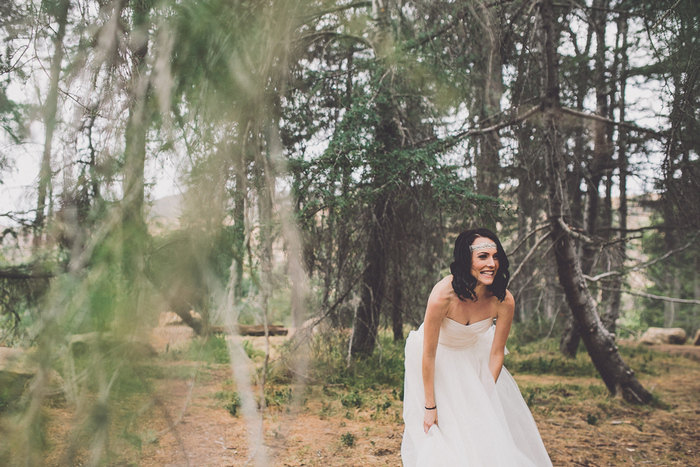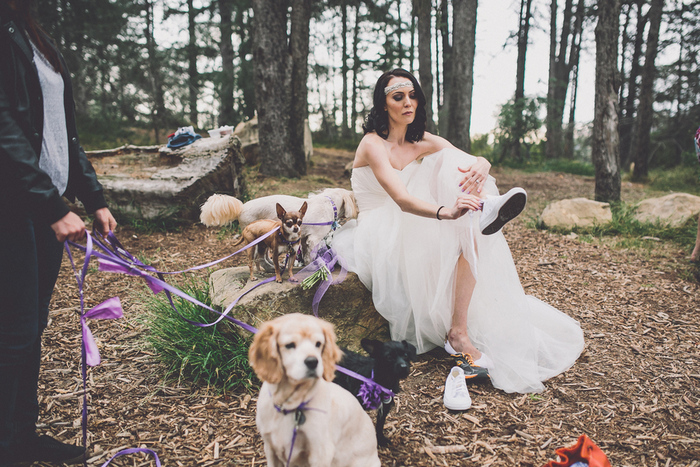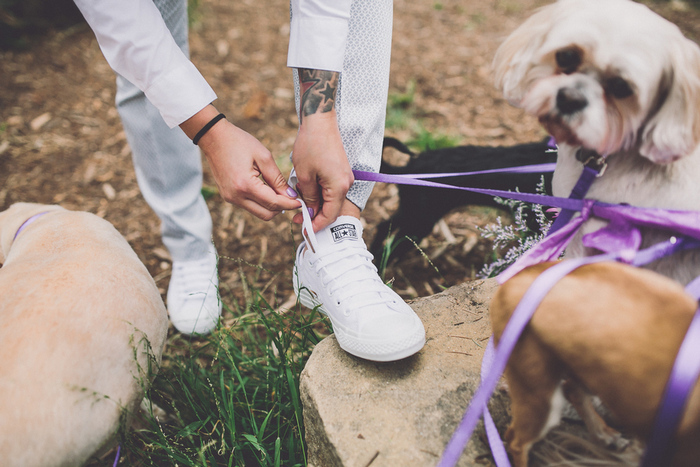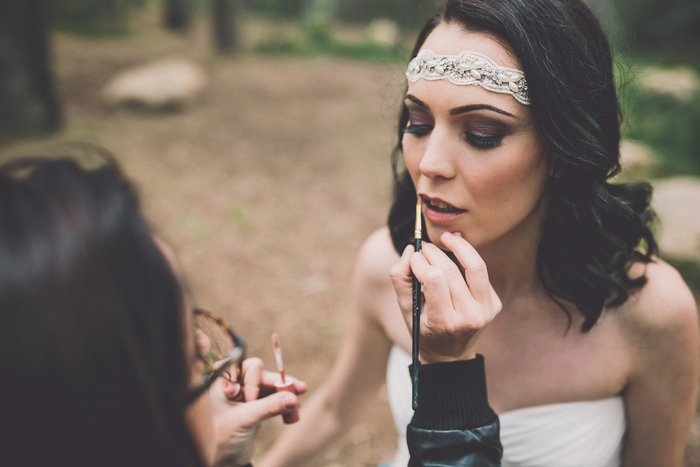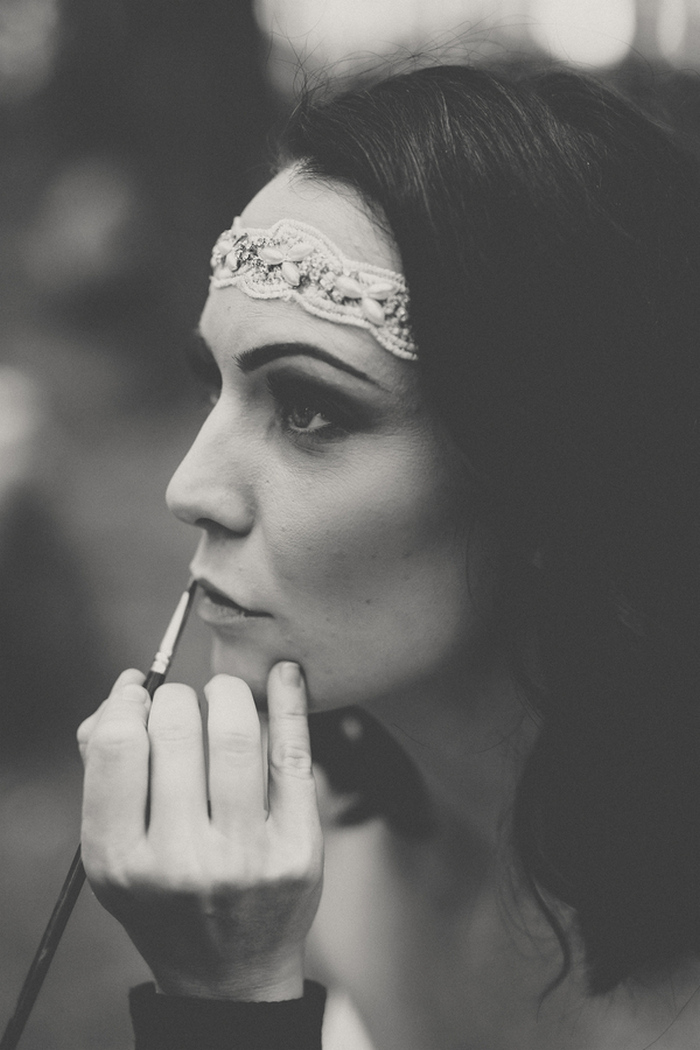 What are some of the challenges that you faced planning an intimate wedding? 
People getting upset about not being invited, but they all understood and really got to be part of it through the amazing photos that Gina + Ryan took!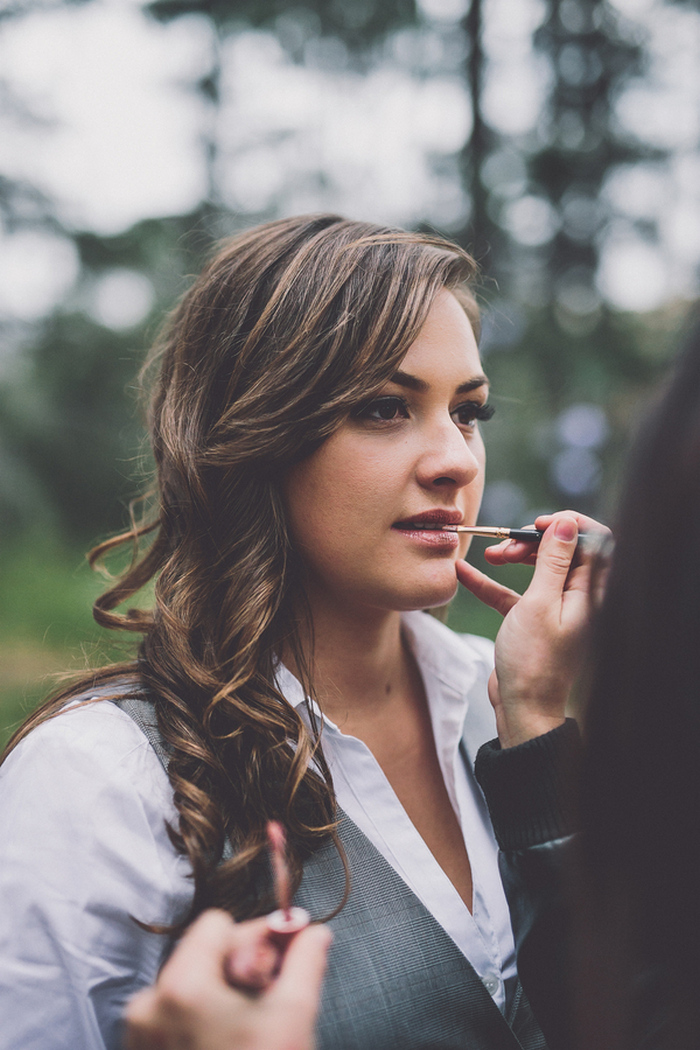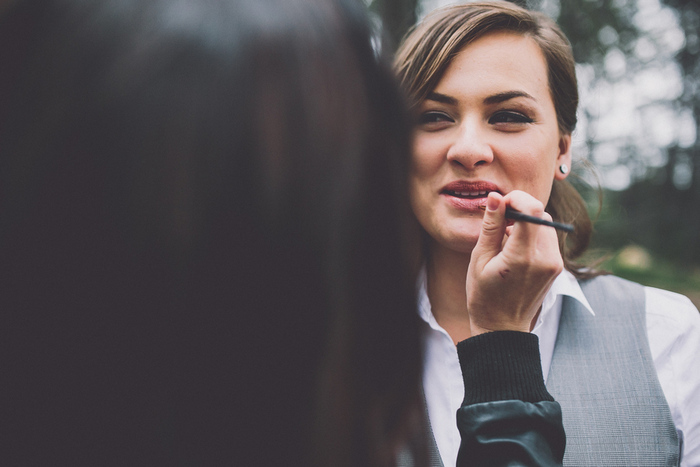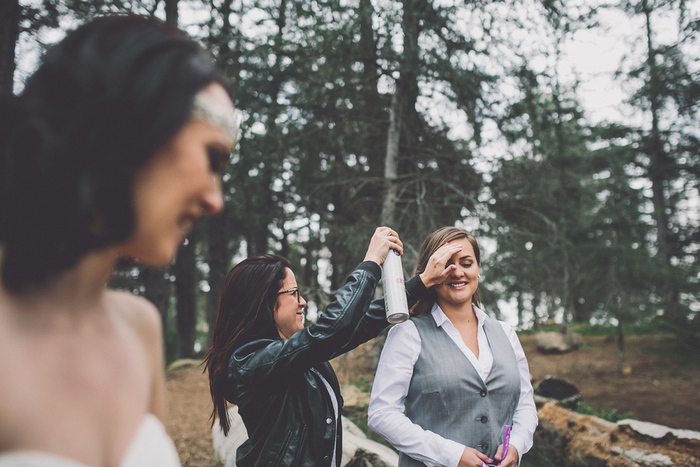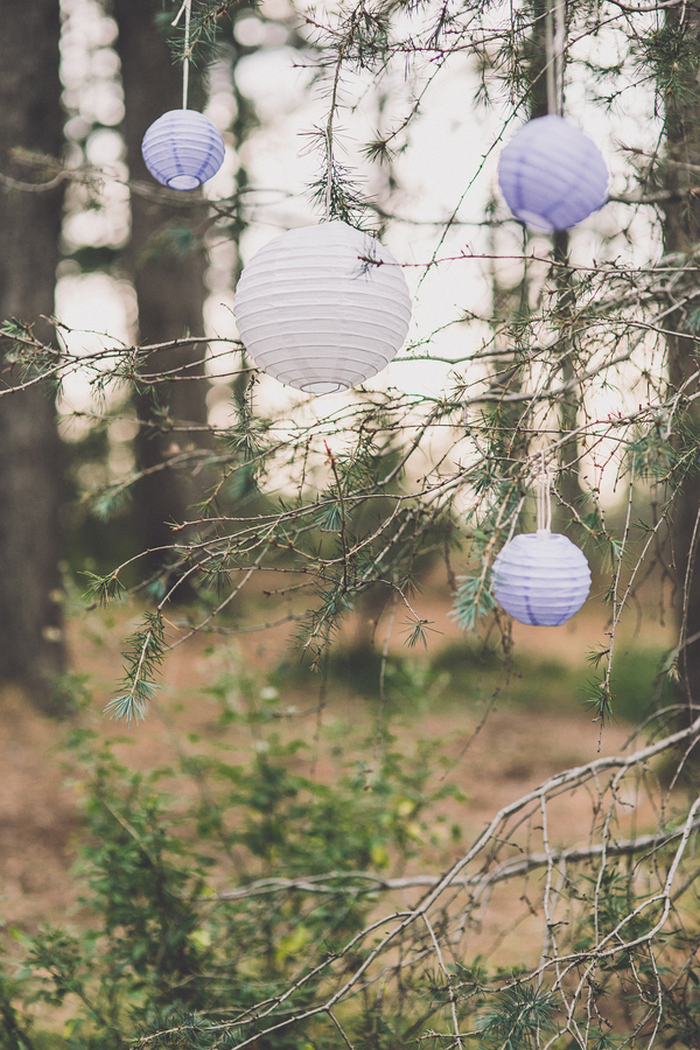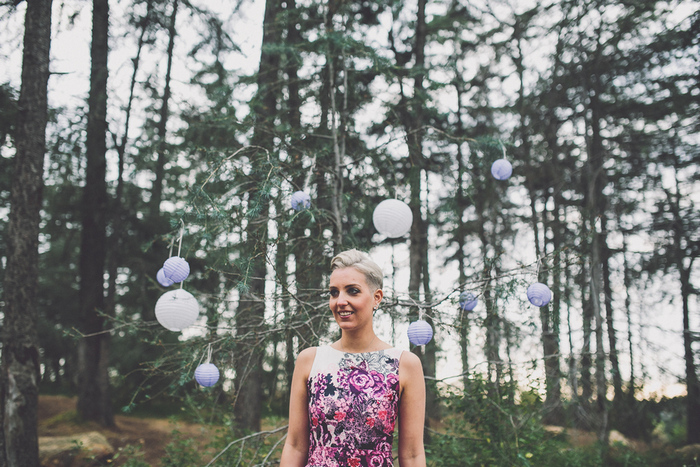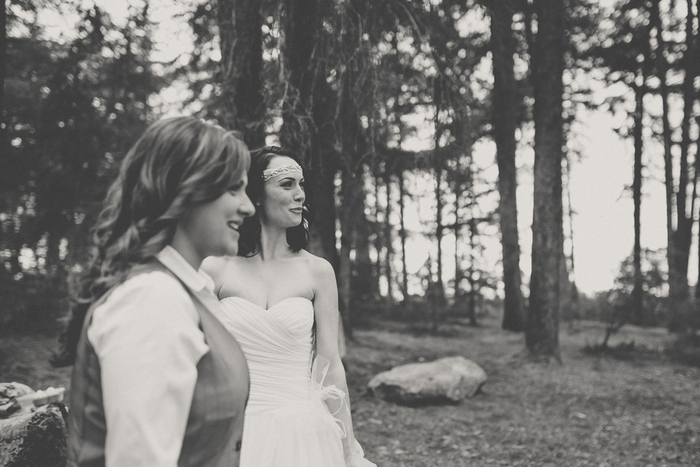 Was it difficult to pare down the guest list? 
NO! It was supposed to be no one. Just us and the dogs, but our mothers weren't having that.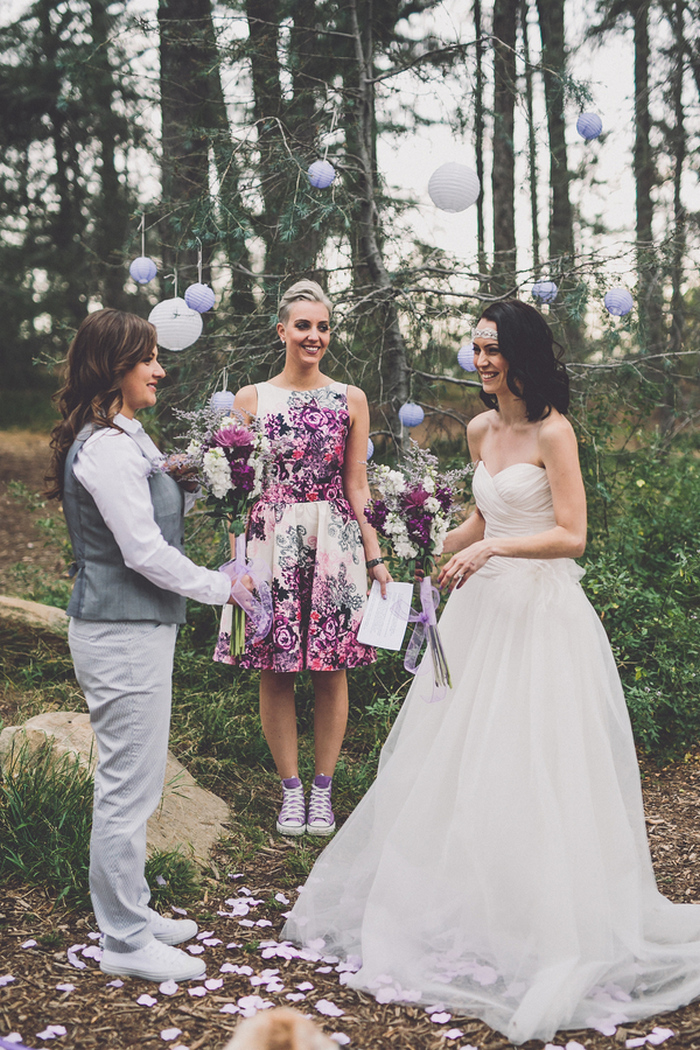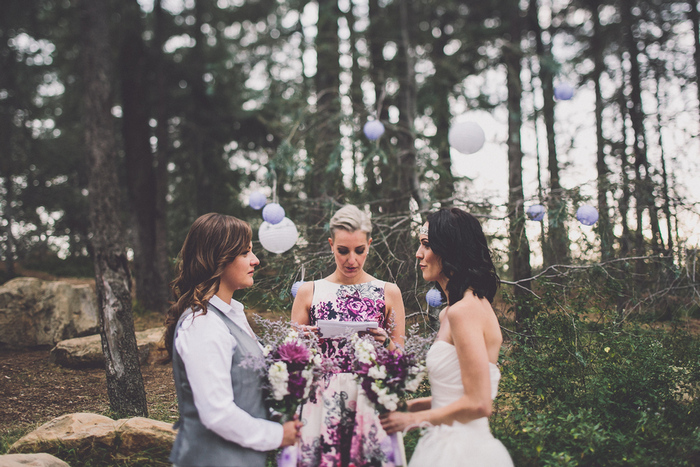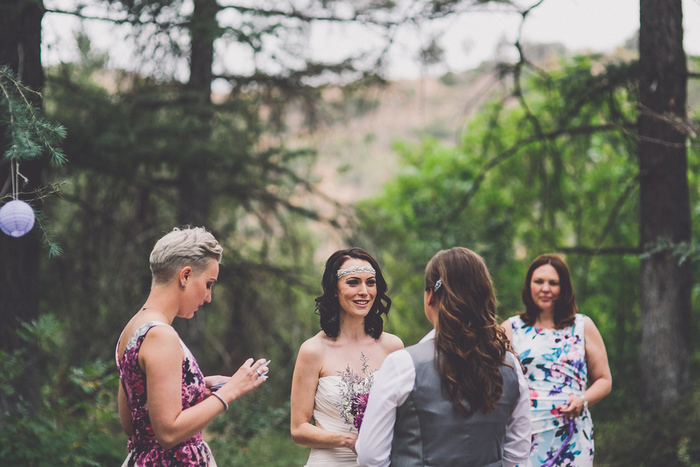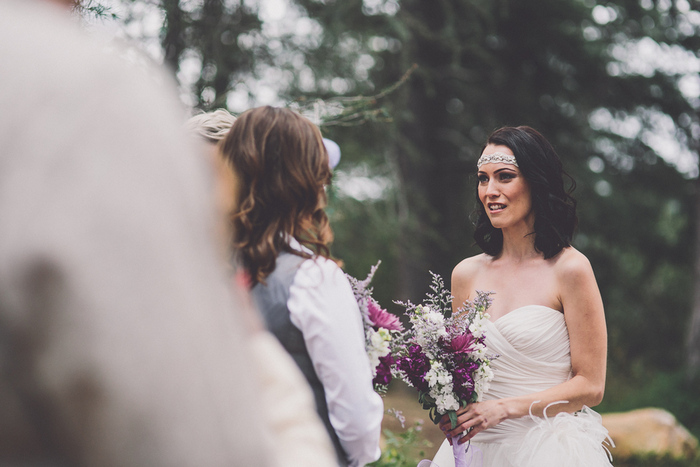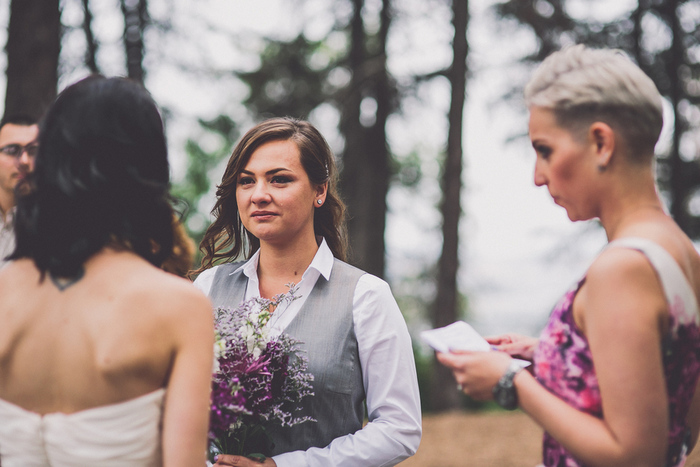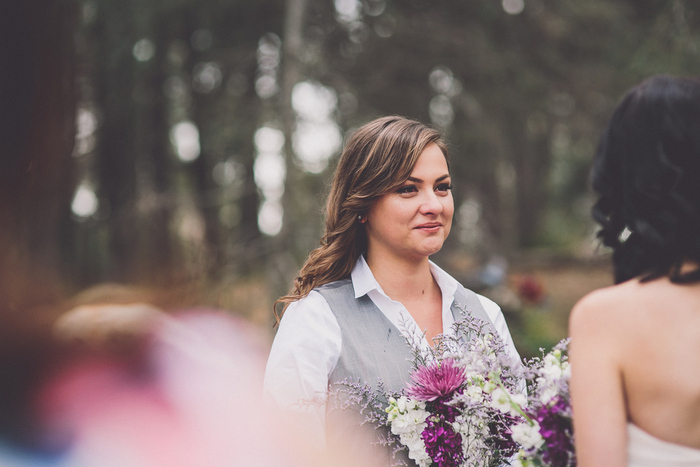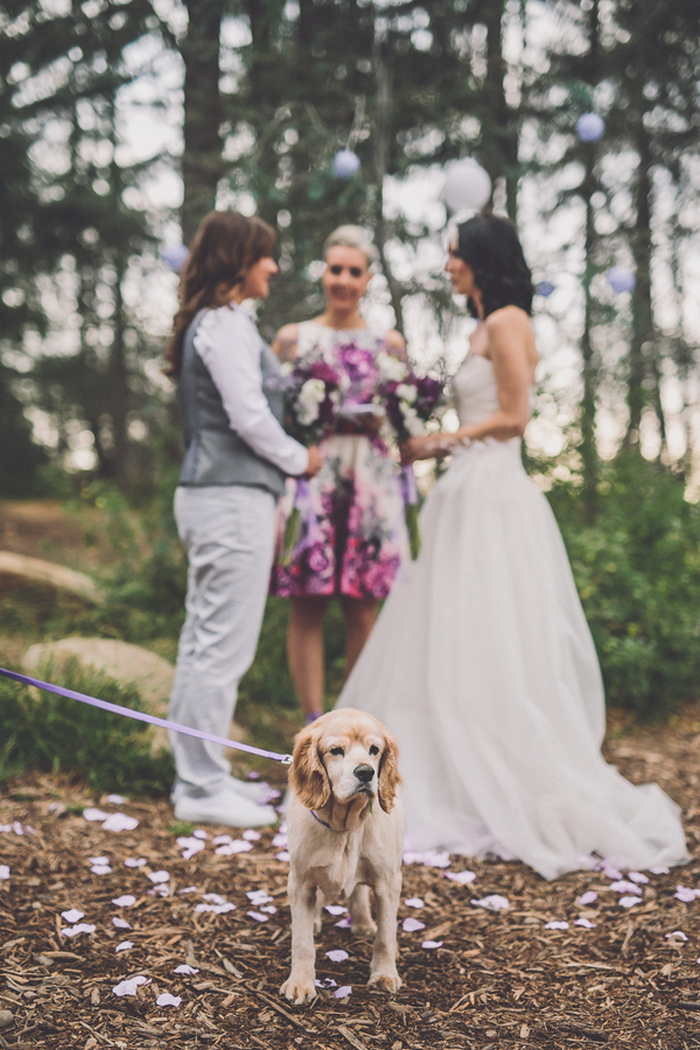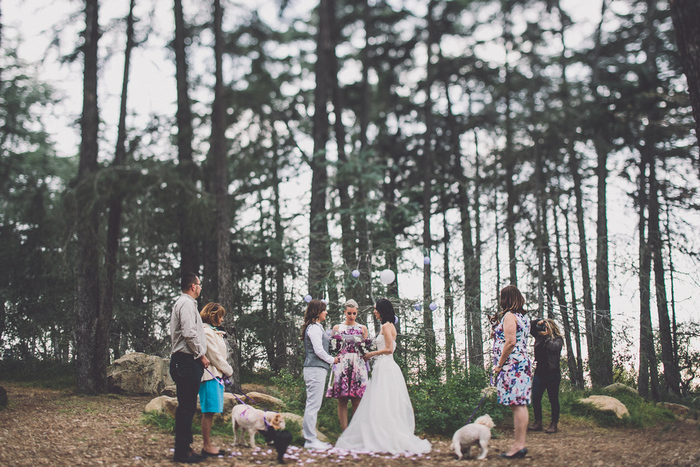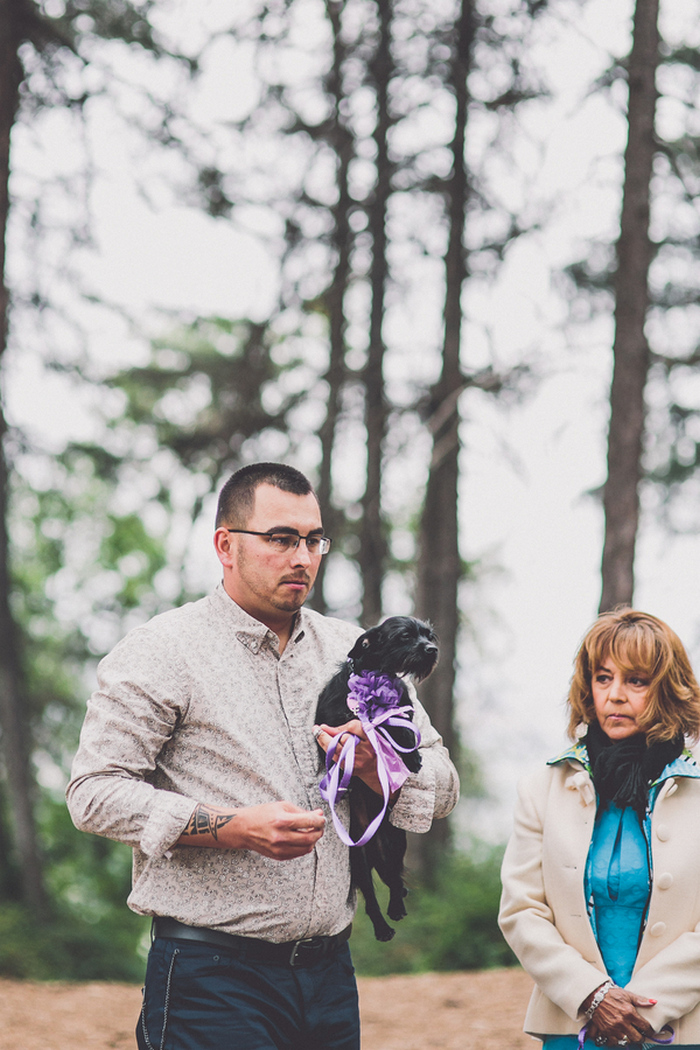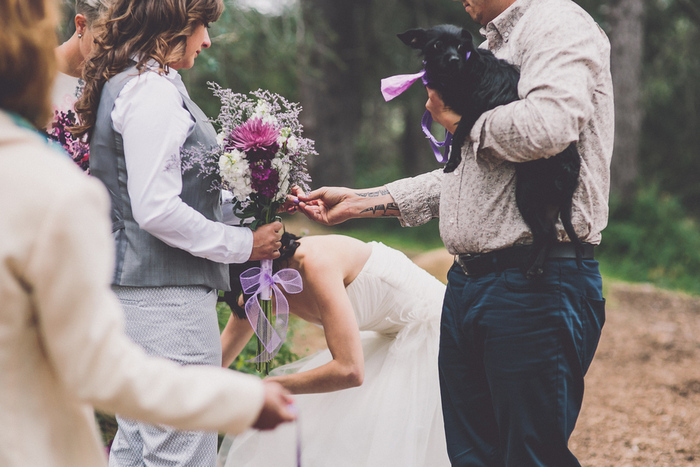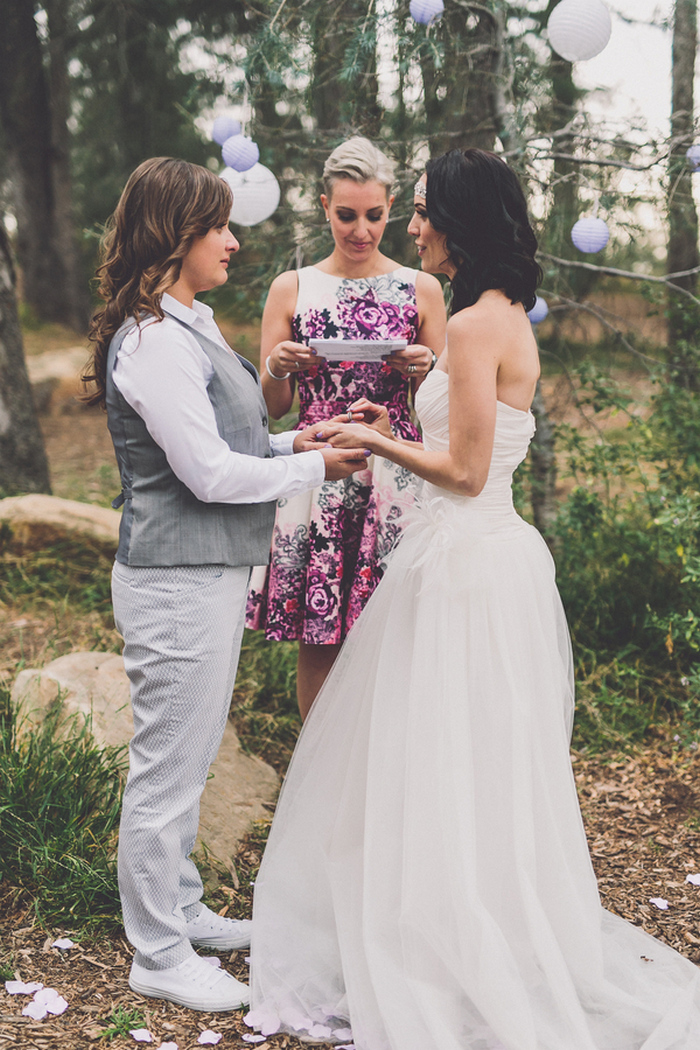 Did you have any 'issues' with the small guest list from friends and family? If so, how did you address them? 
Well, we couldn't say no to our moms, not after they were finished with us. The rest of our friends and family were supportive for the most part. Some were a little hurt, but they all understood why we did it, especially when they saw how beautiful it was. It was very 'us', so the people that were close to us knew that and were great.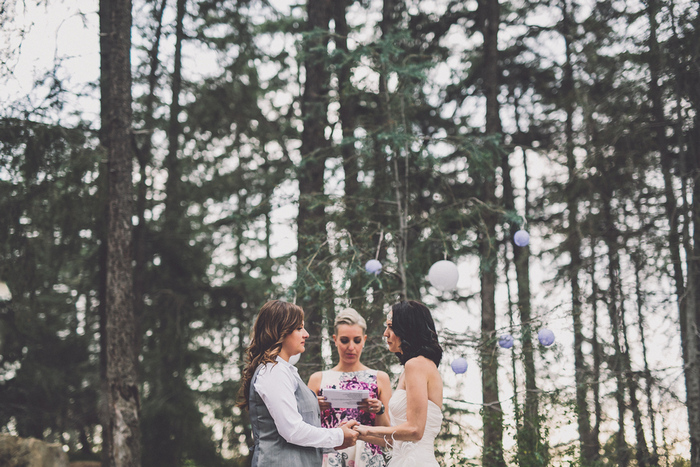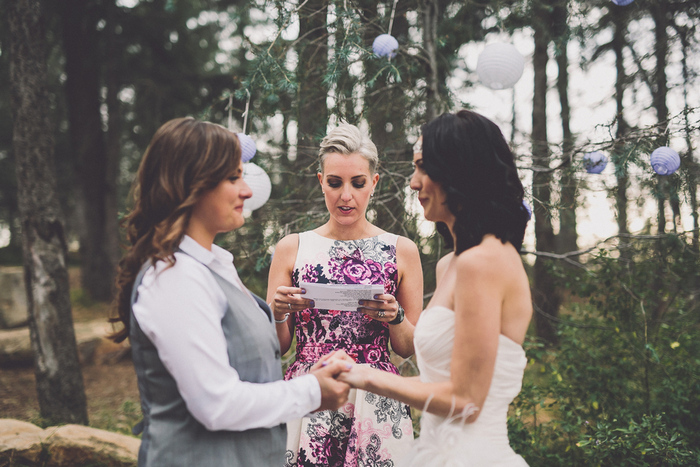 What were the highlights of the ceremony? 
The cupcakes, OH, and the kiss!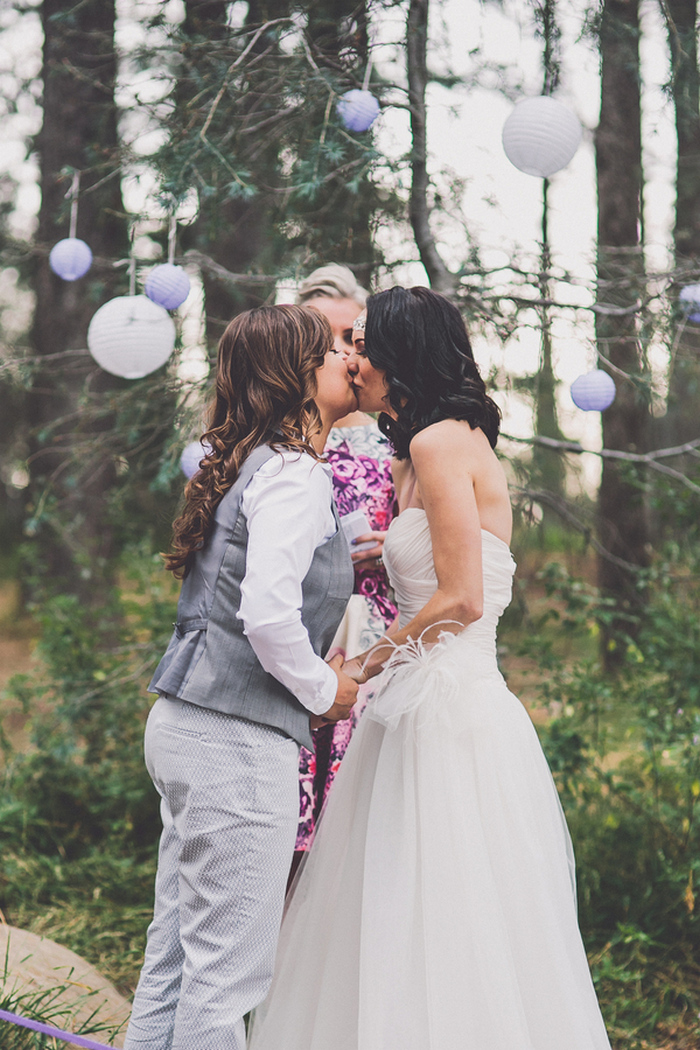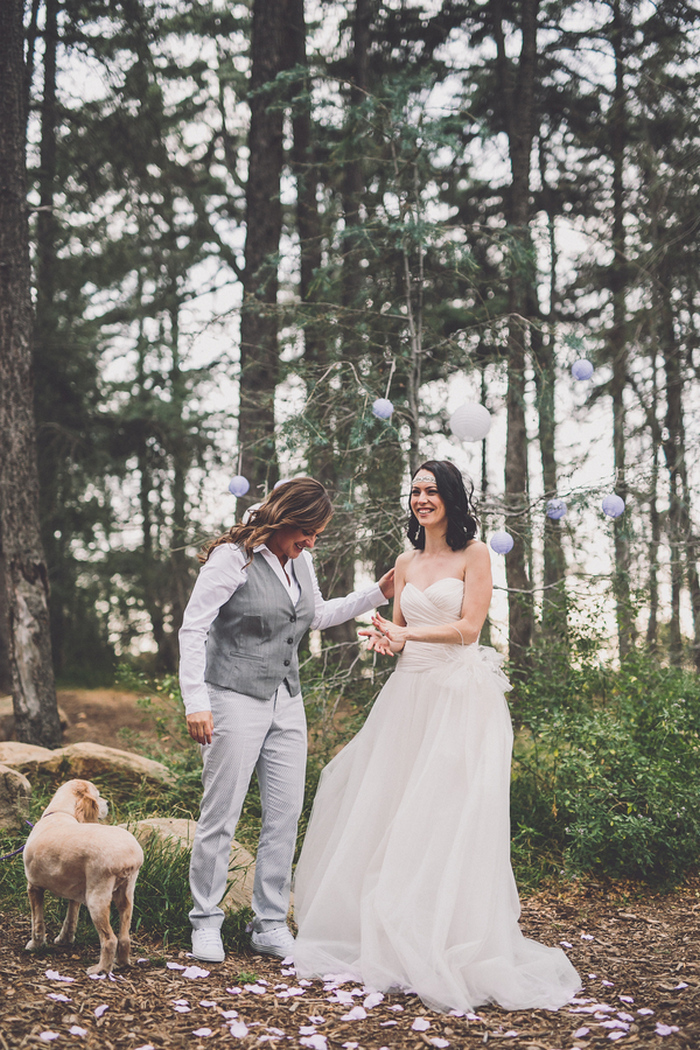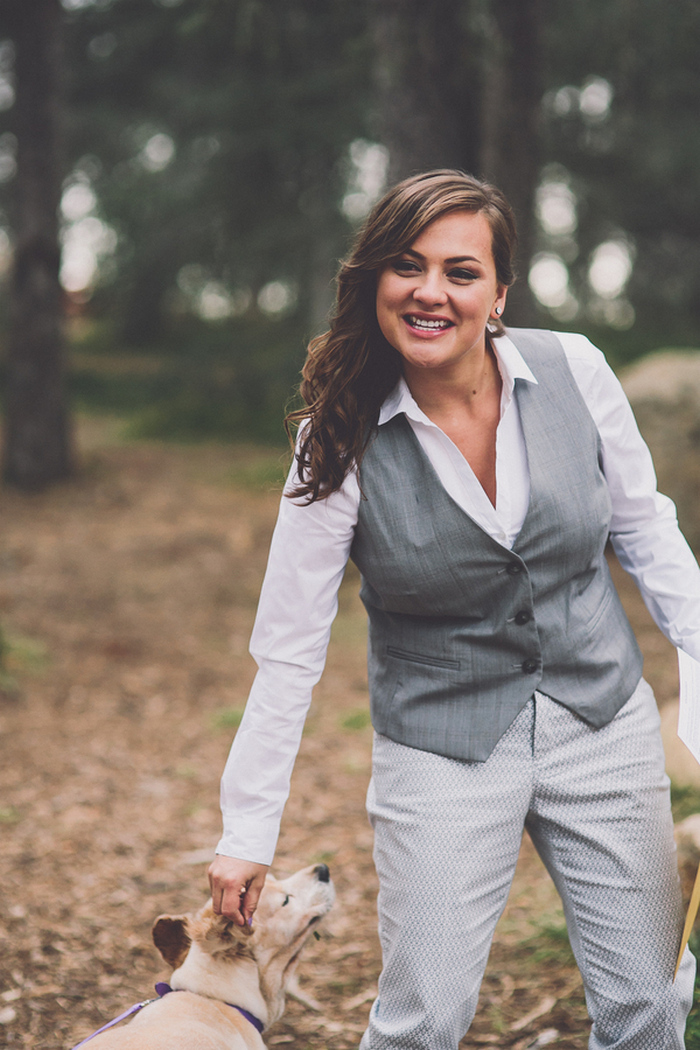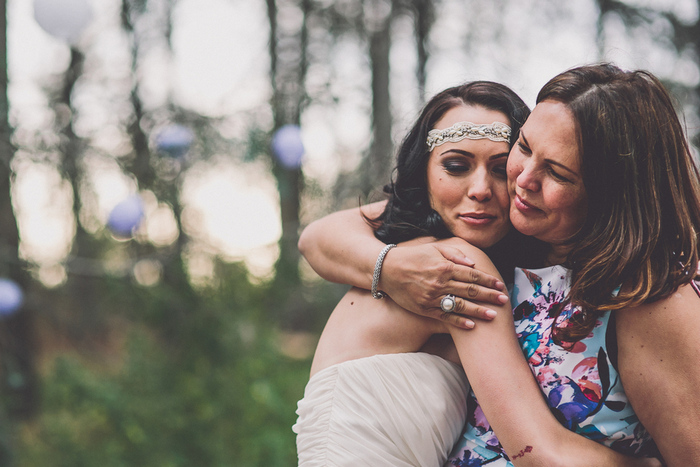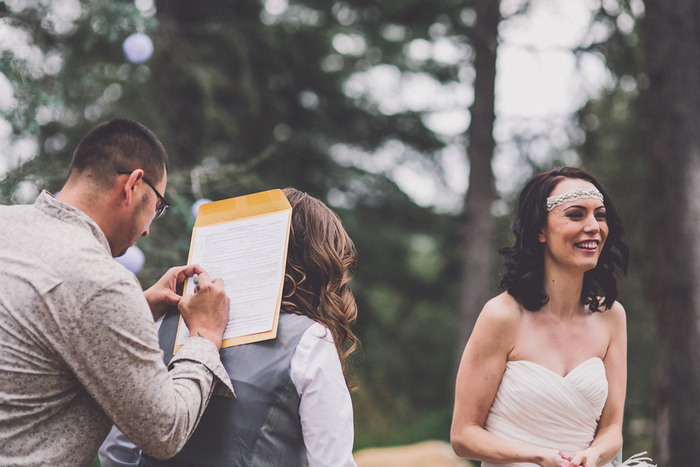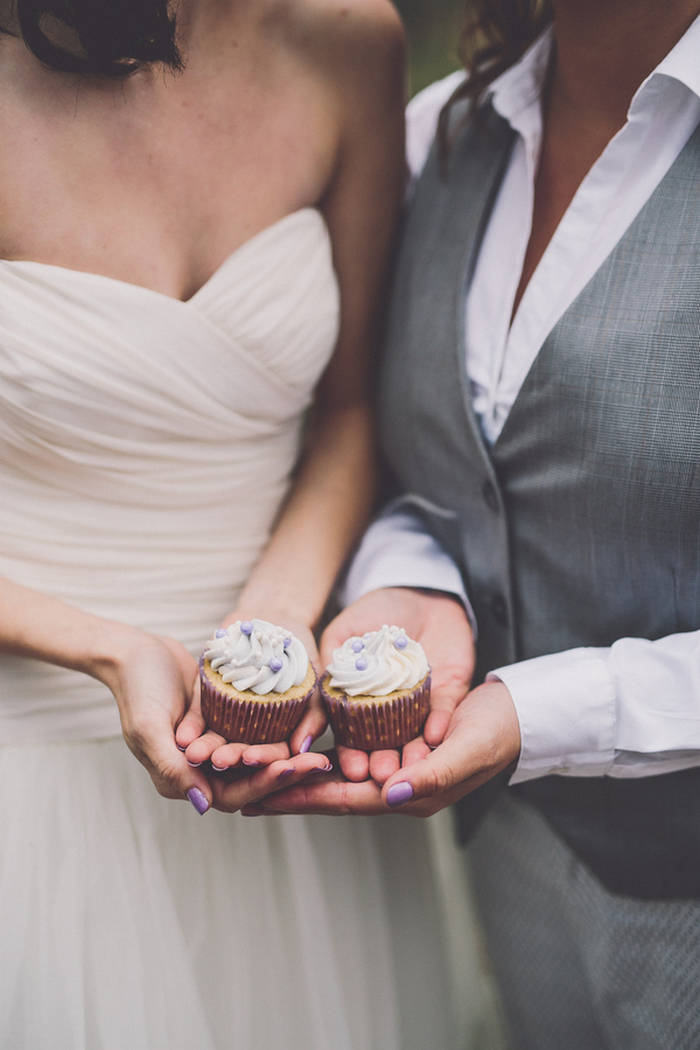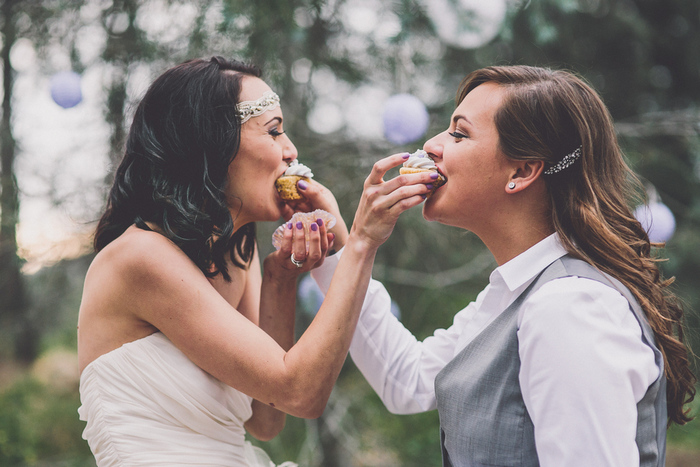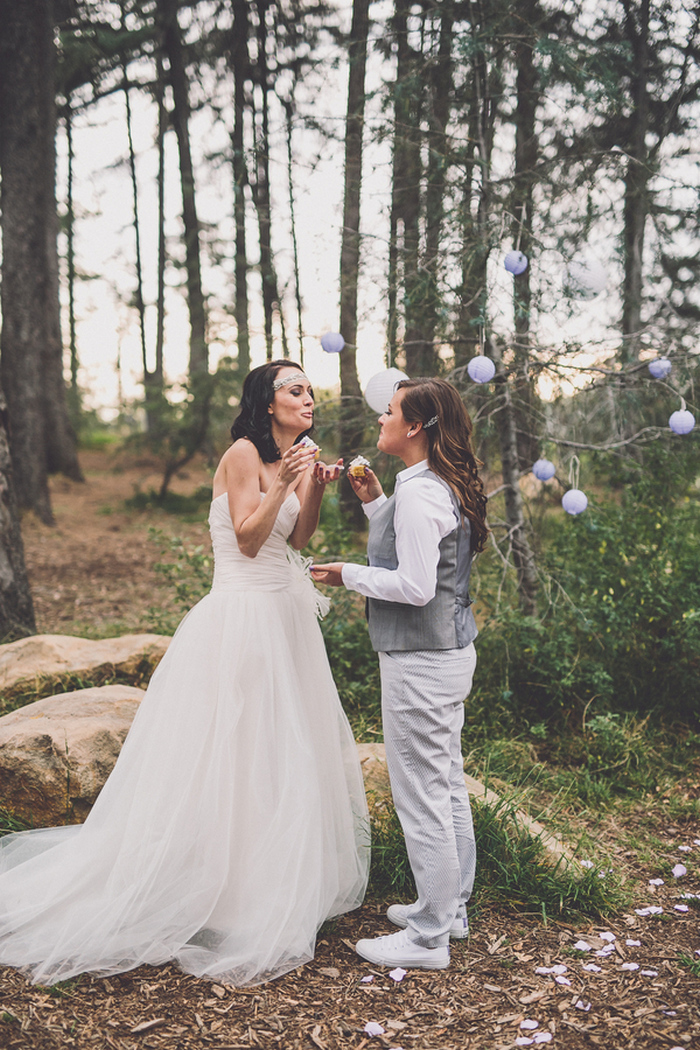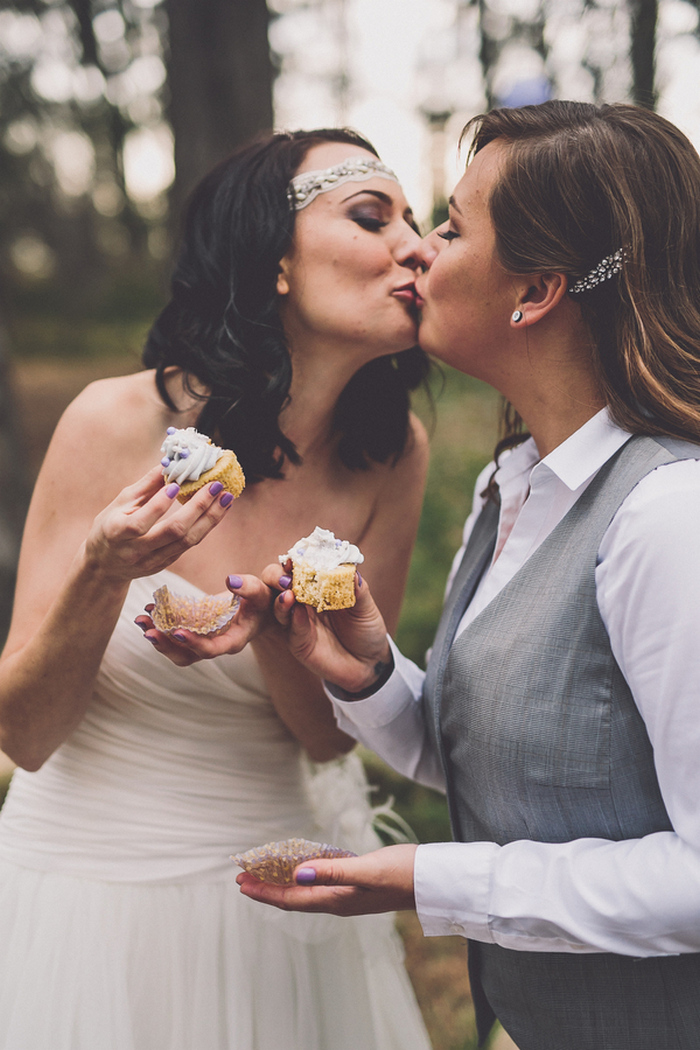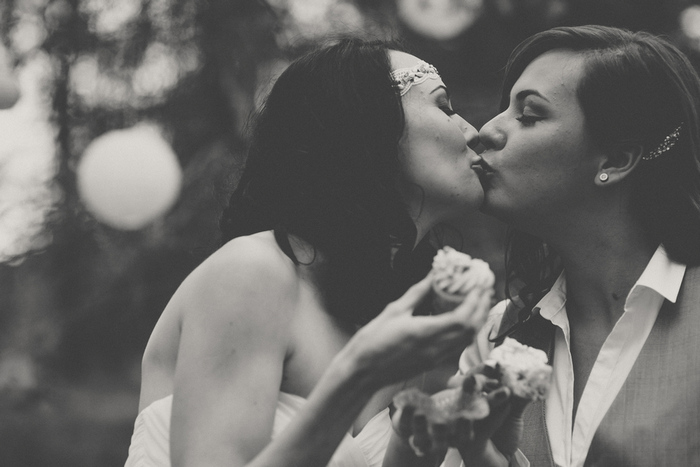 What are the highlight of the reception? 
The small dinner we had with local friends and family was very special because some of them didn't even know that we had gotten married. They came under the guise of an engagement dinner (so Hollywood of us!).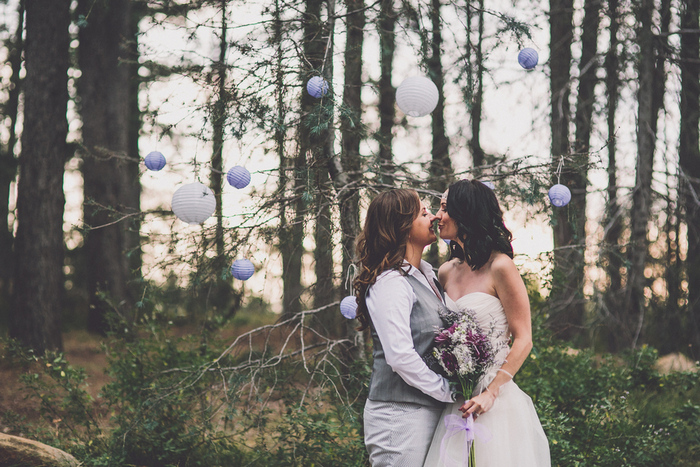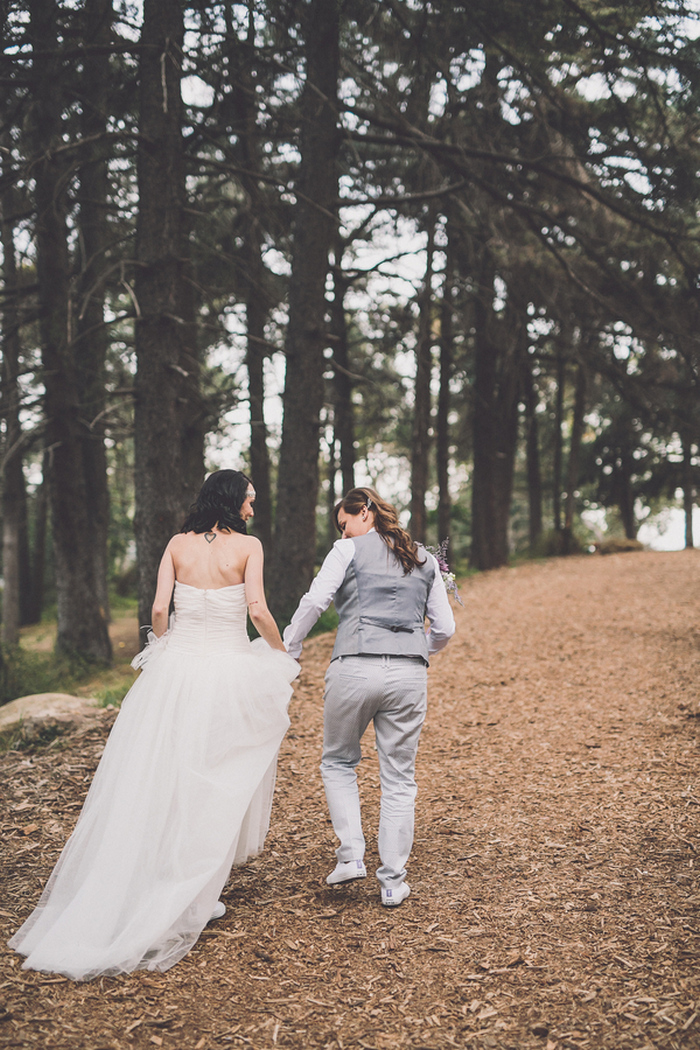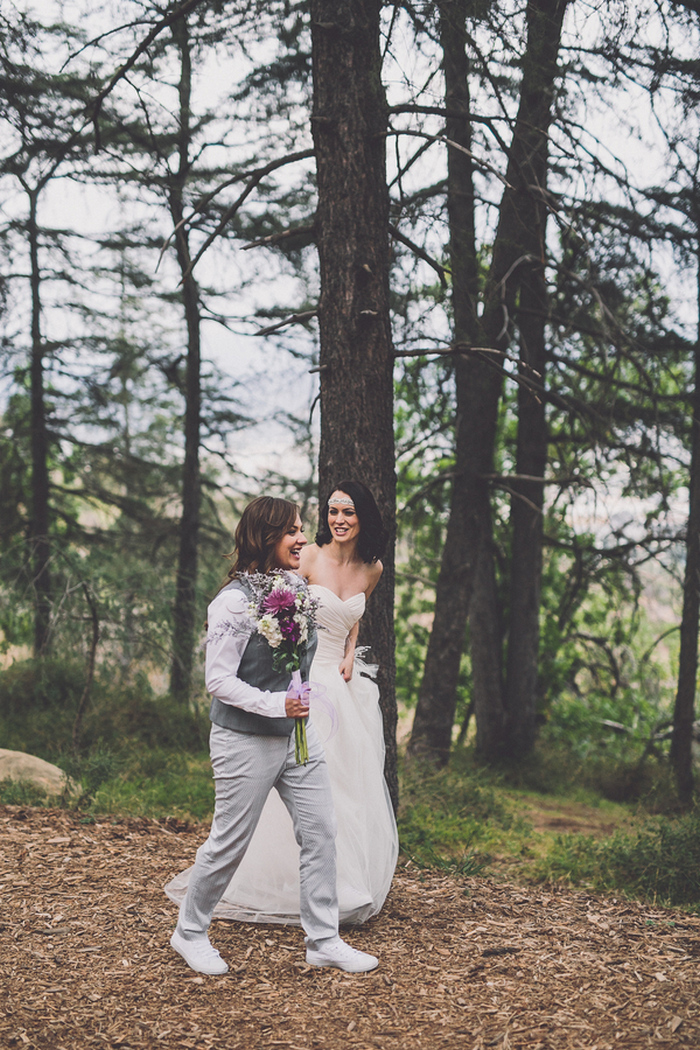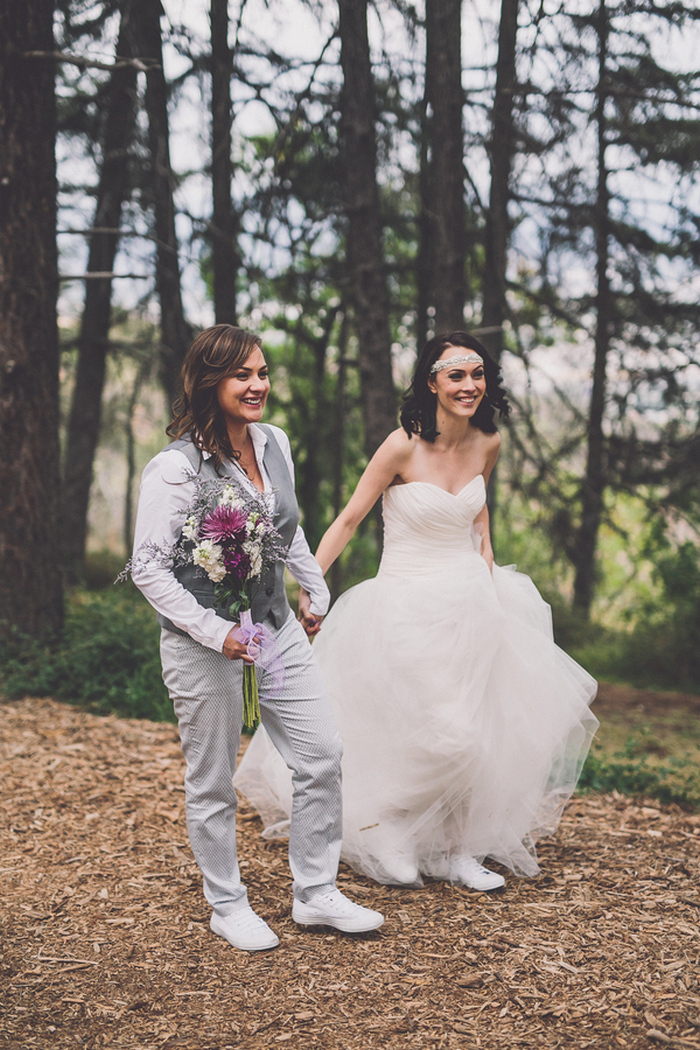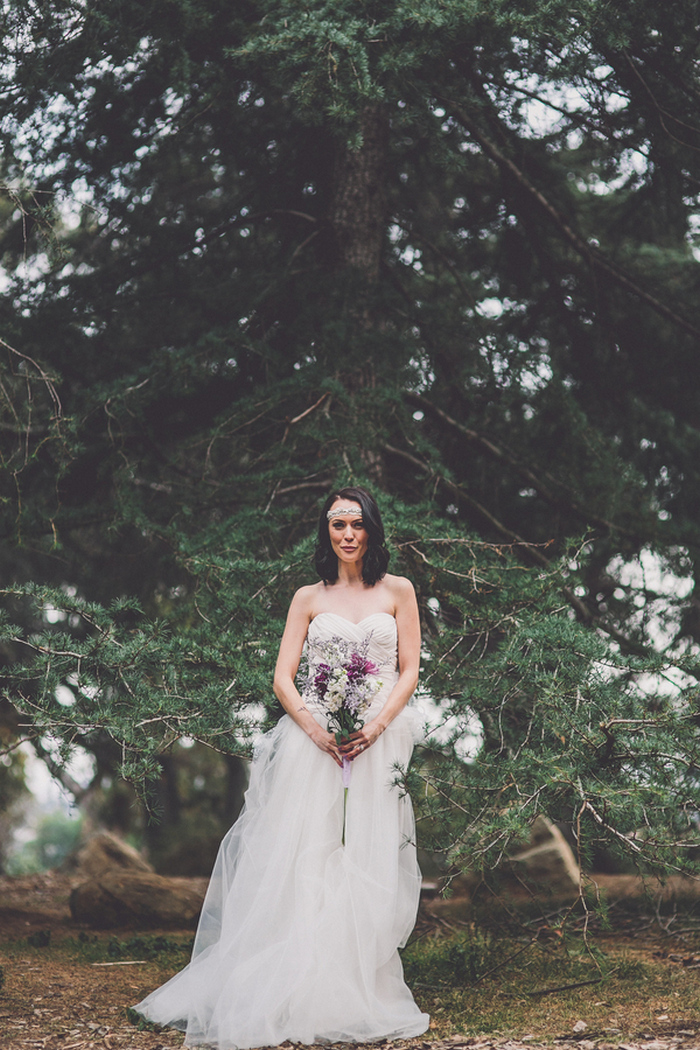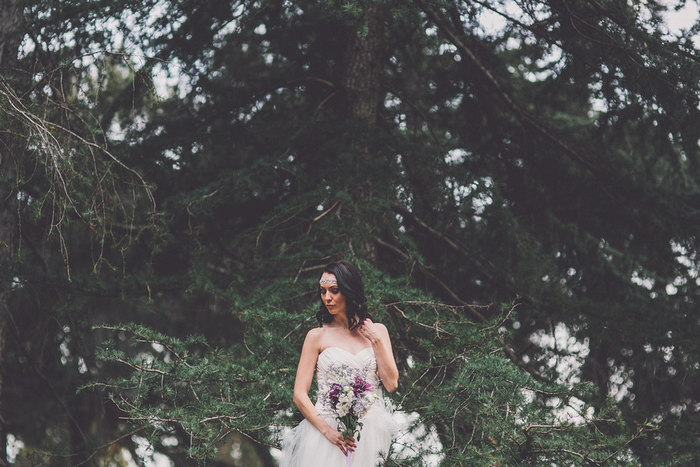 What was the best thing about having an intimate wedding? 
Everything! The fact that it really was all about me and my bride. It felt better to be celebrating with our closest people – our mothers and best friends (one was Deborah's best man and Danielle's best friend flew in from the Netherlands on her own honeymoon to marry us). And we got to bed at a decent hour.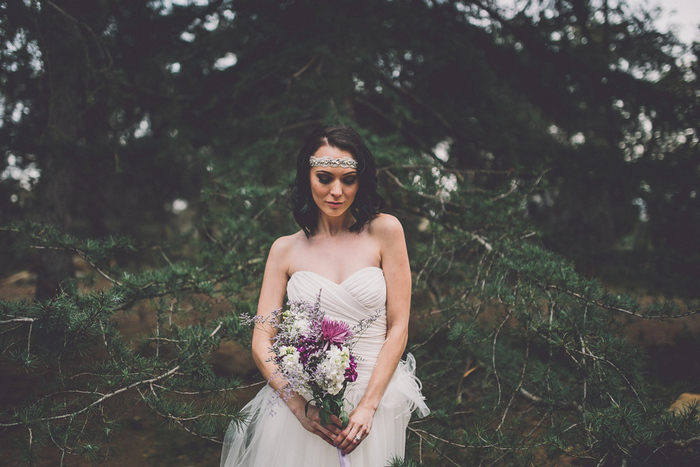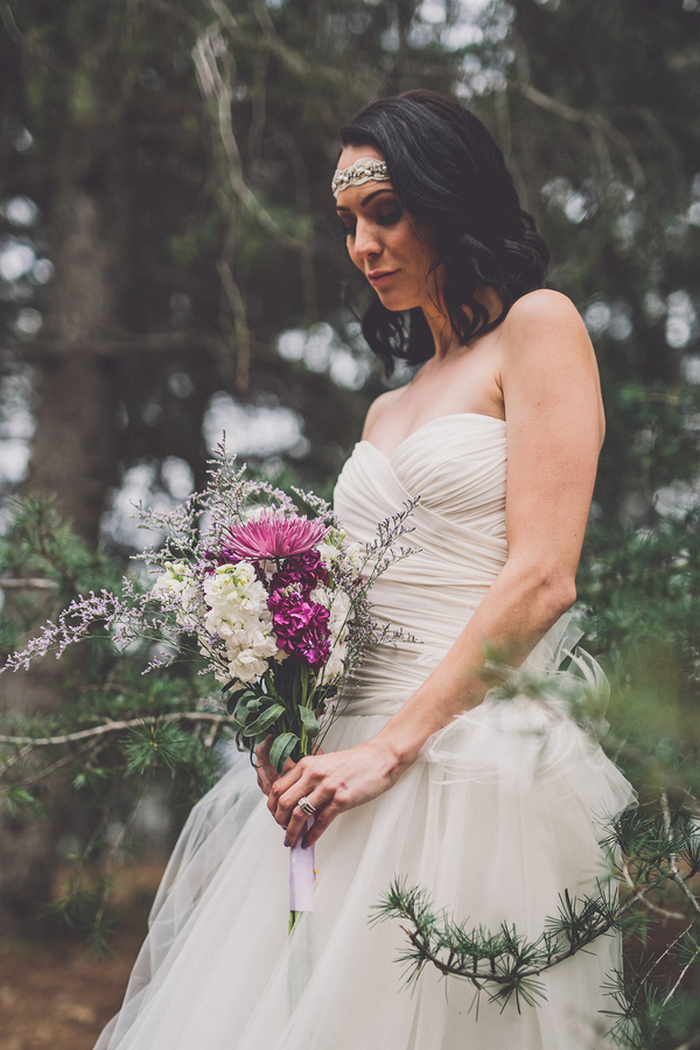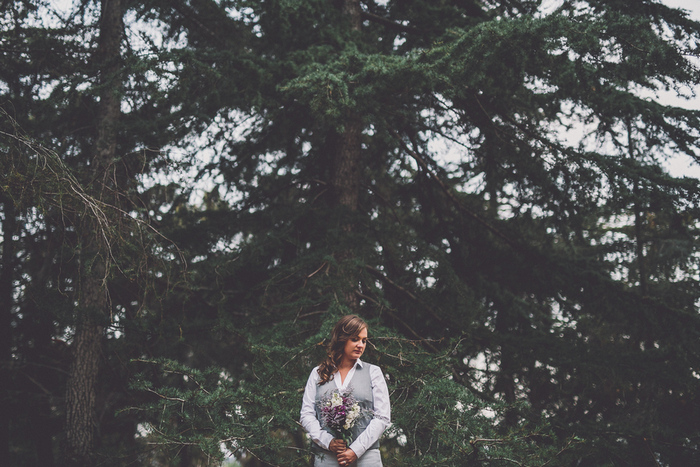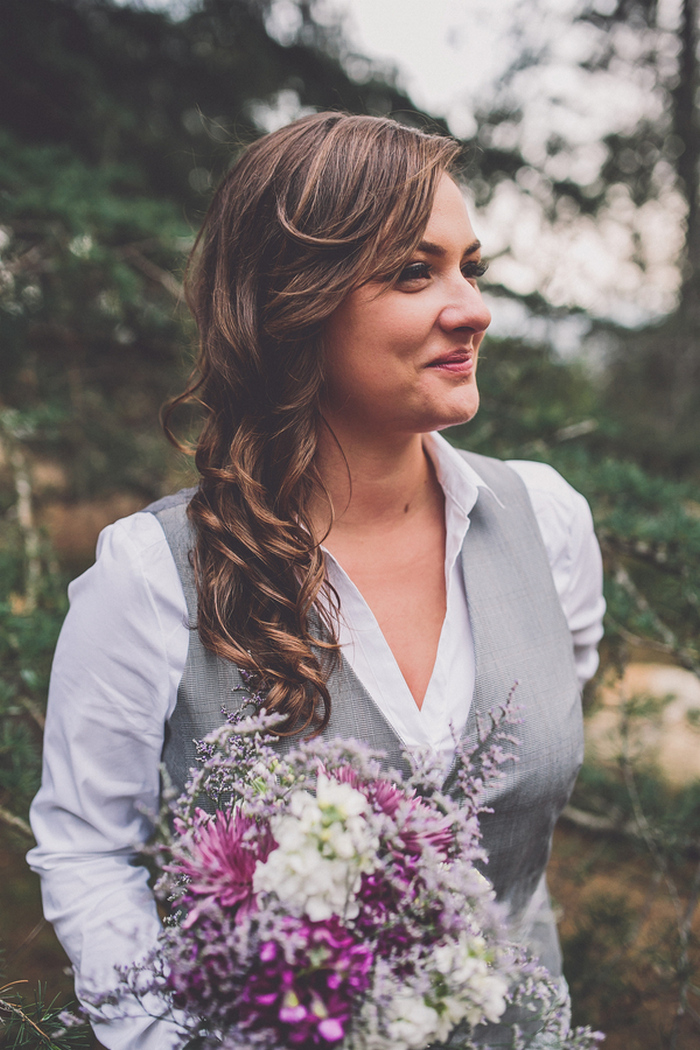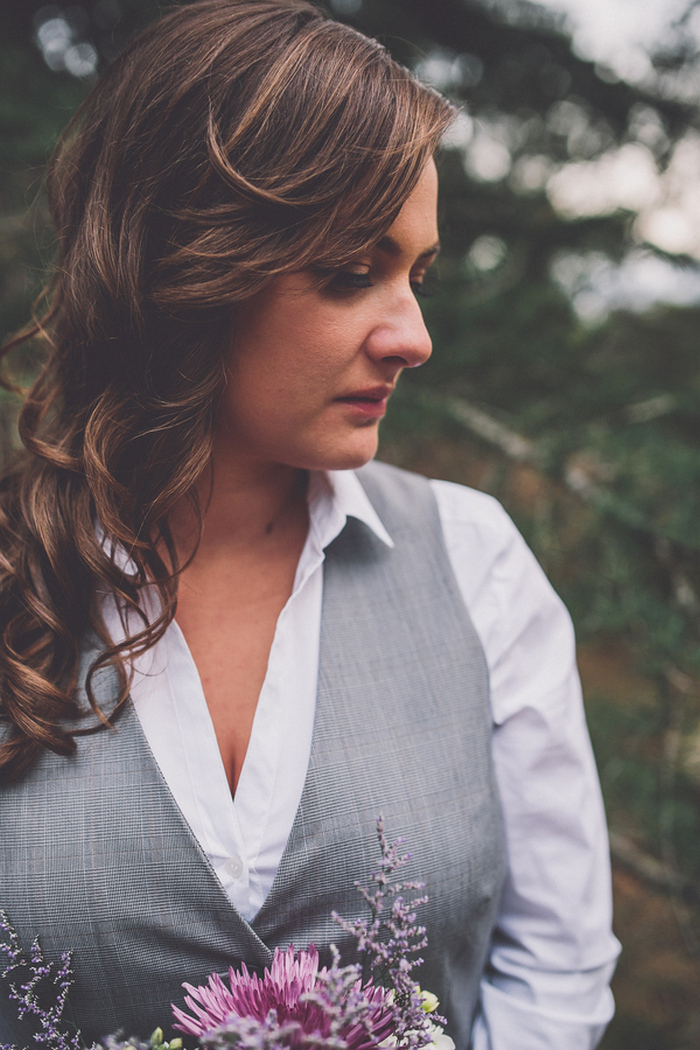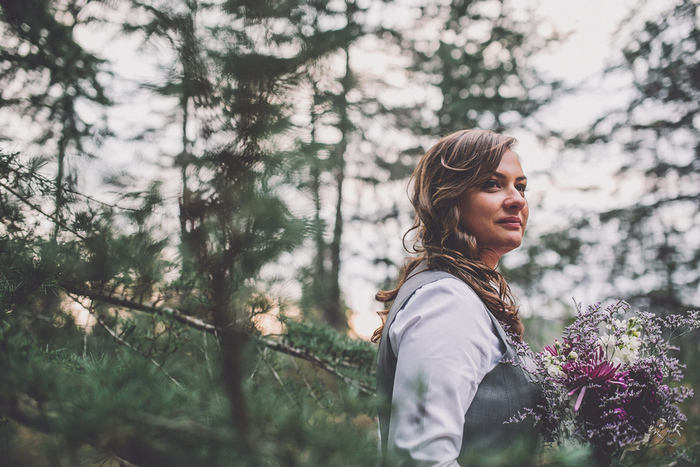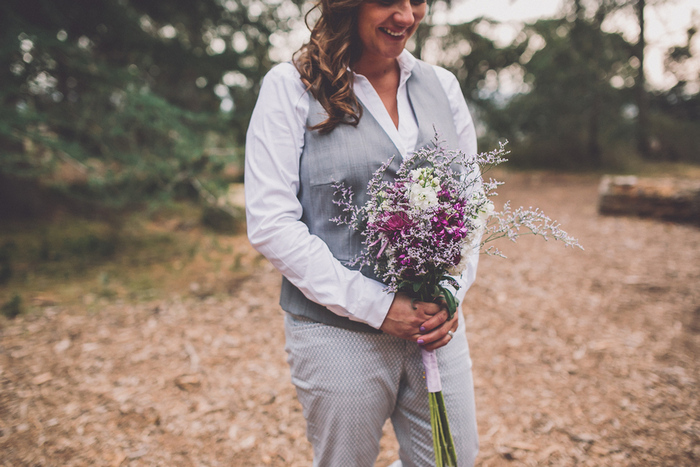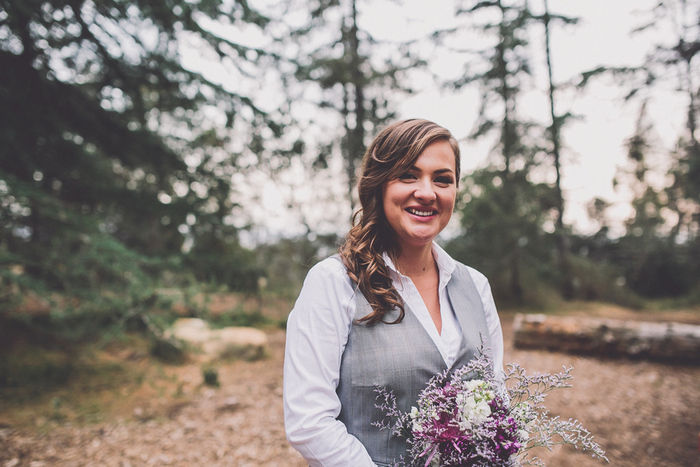 What advice do you have for couples who are considering an intimate wedding?
DO IT! OMG, DO IT! Just make sure you've got wonderful photographers because that's how you really re-live and share your memories! Money don't mean a thang, go to the woods, put on a pretty dress and kiss your favourite person in the world—that's what its all about!!!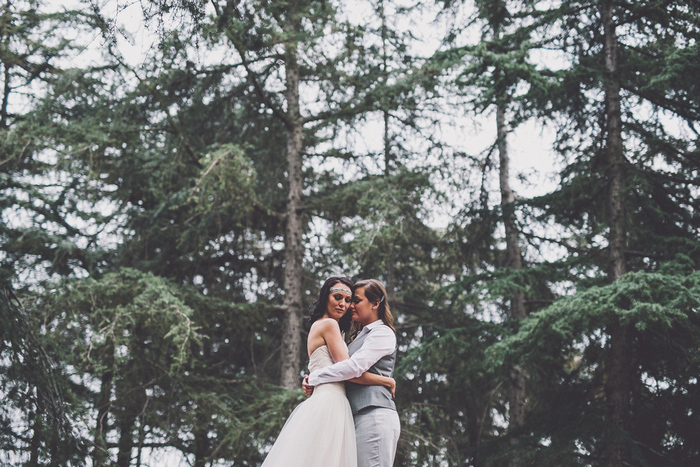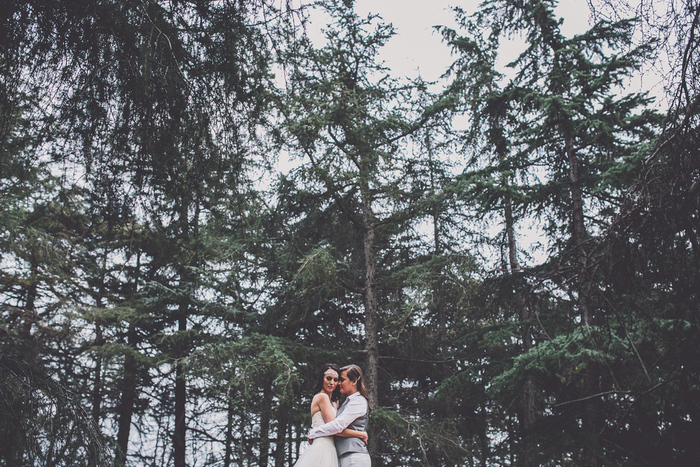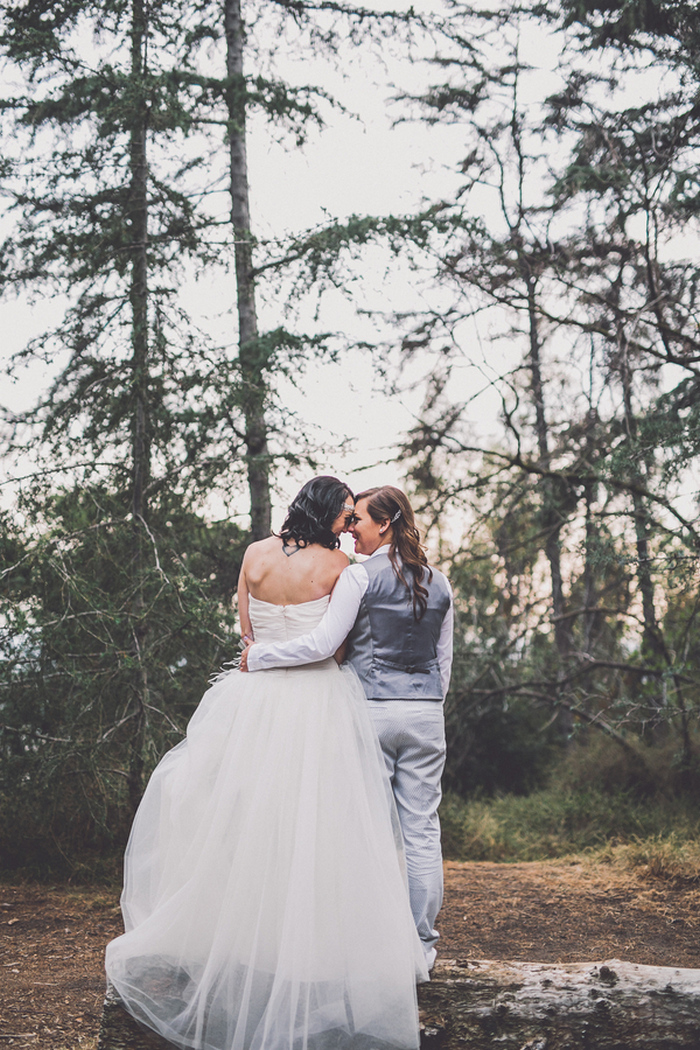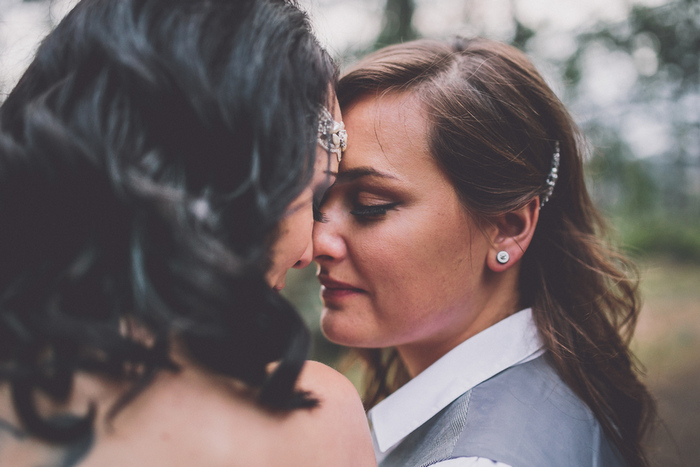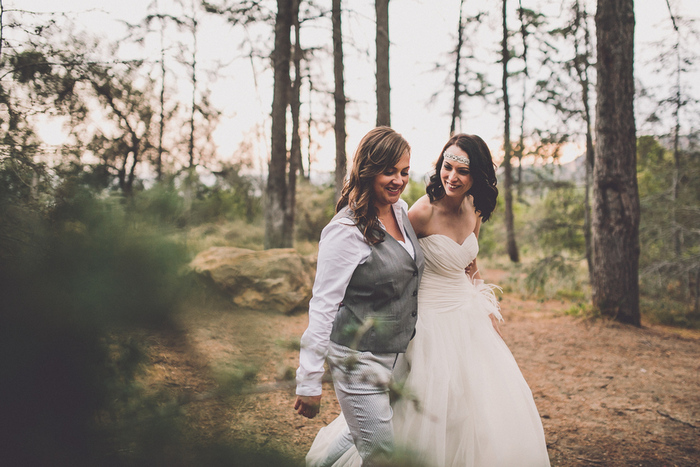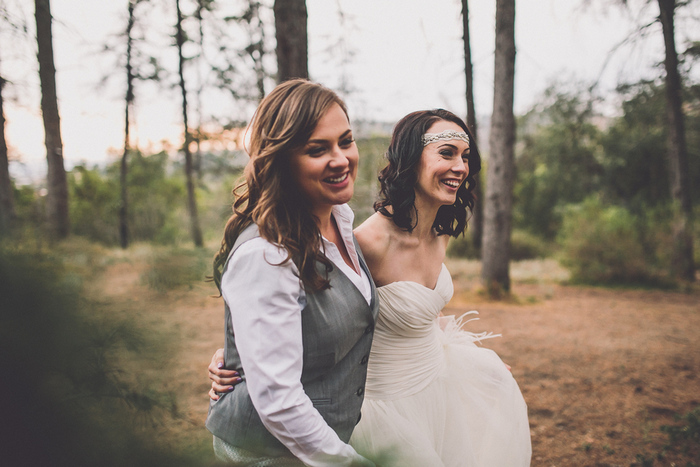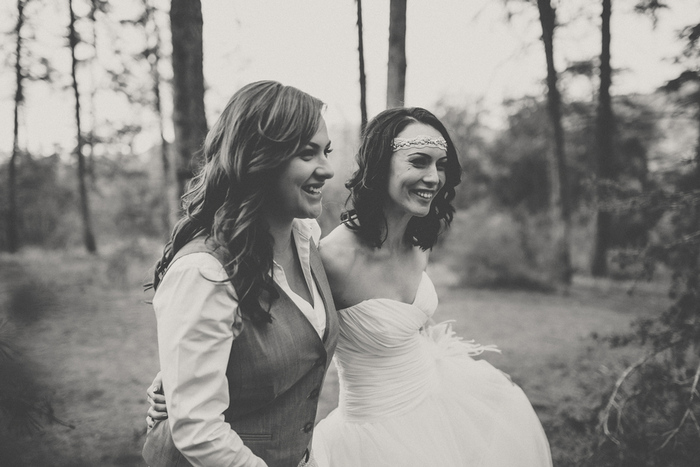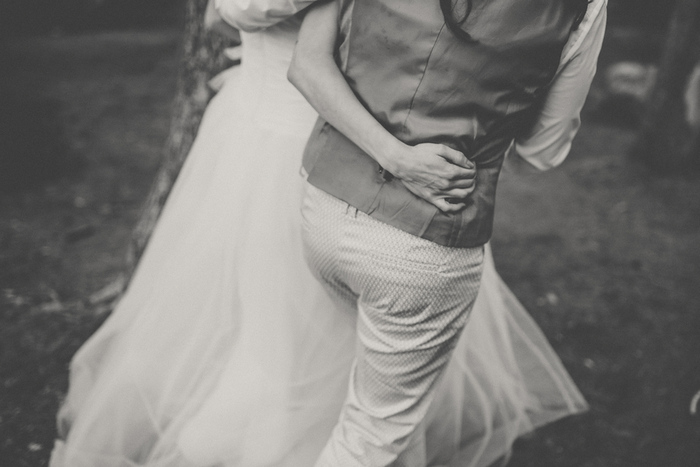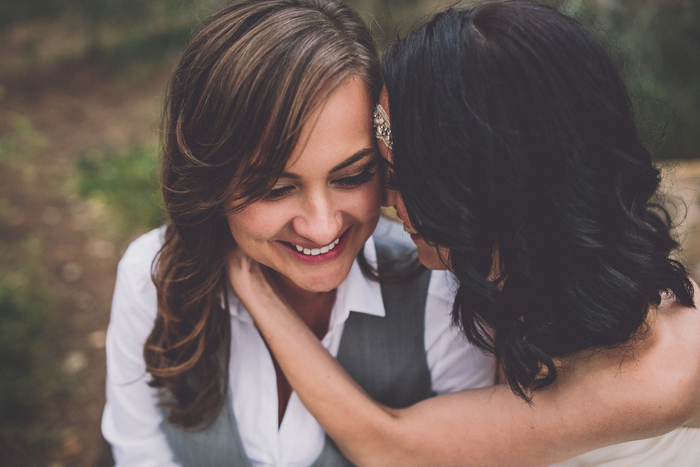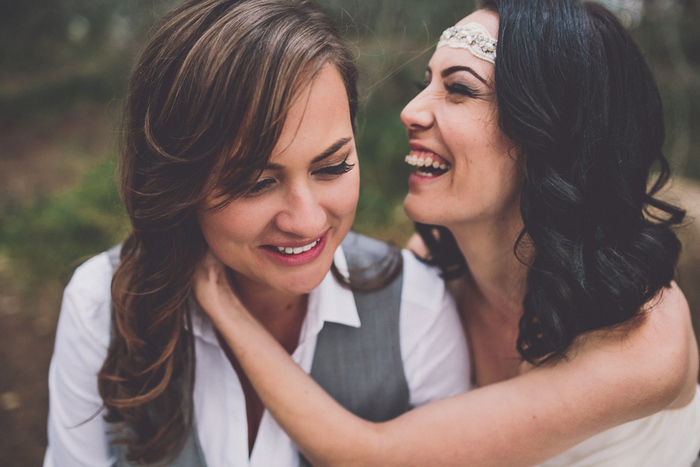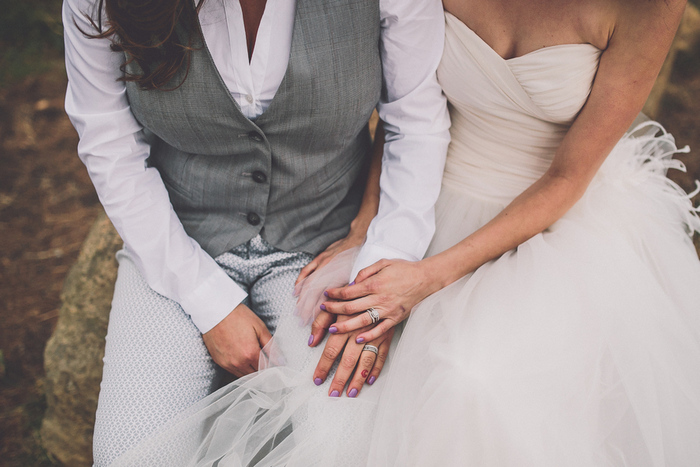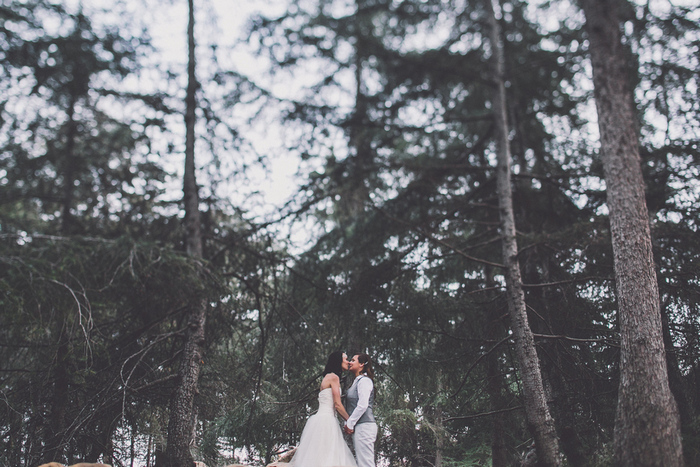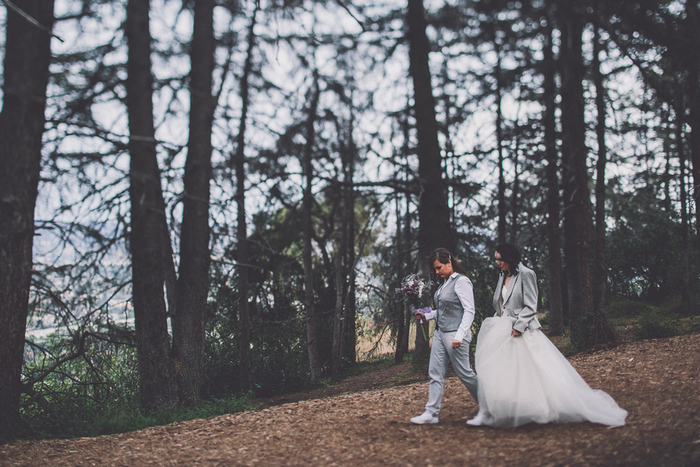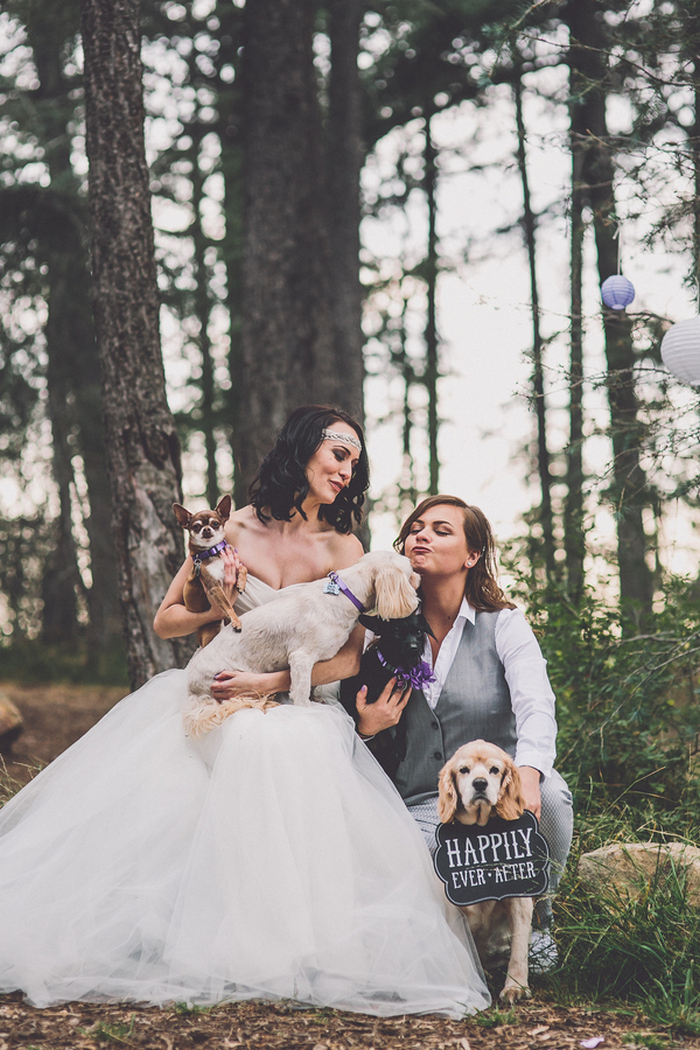 Vendors:
Photographers: Gina + Ryan
Hair and Make-Up: Amber Baer