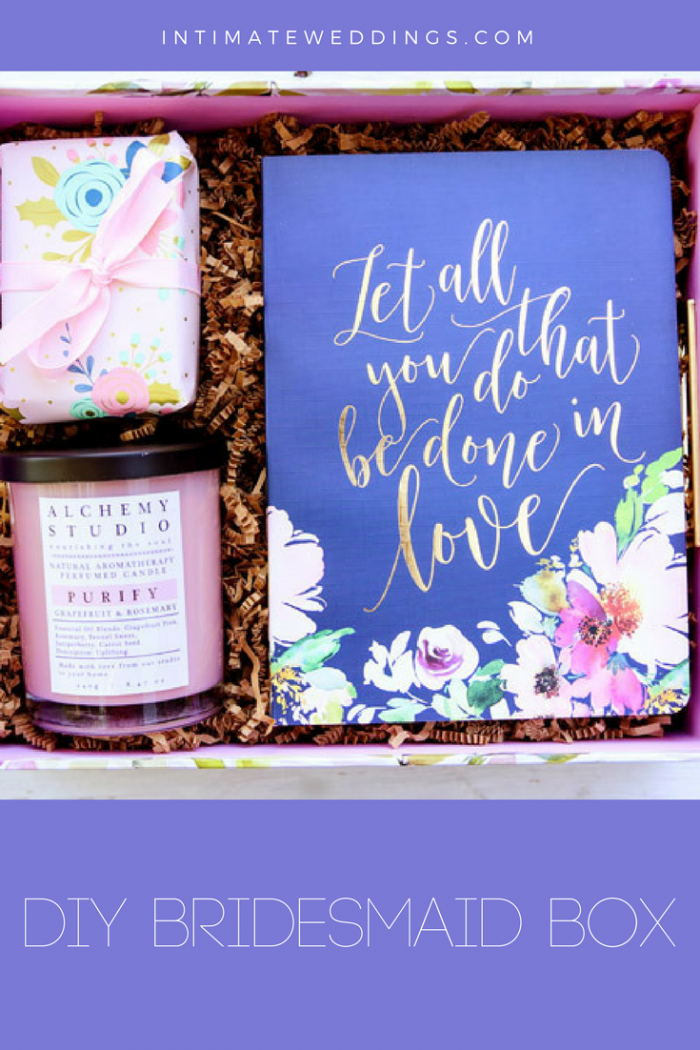 You know that feeling when you get something in the mail that you cant wait to open? Or when your friend gives you a beautifully wrapped present and you are bursting with anticipation to see what is inside? Give your bridesmaids that feeling with a gorgeous bridesmaid proposal box!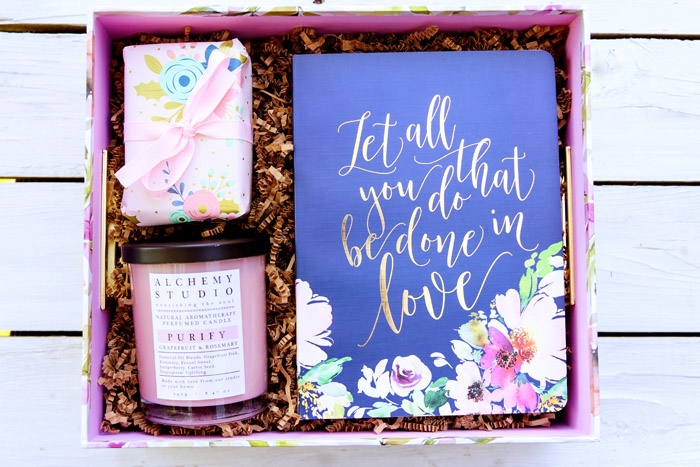 Here's what you will need:
A beautiful gift box (we found our box at Winner's – you can also try Marshall's or even the dollar store)

Printable 'Will you be my bridesmaid' cards from BaloeDesigns

A candle
A journal
Kraft Paper Shred
Wrapping paper and ribbon for wrapping soap

Glue or double-sided tape
*You can mix and match items as you please.

To make your gift aesthetically pleasing, choose a theme for your gifts. We went with florals, pastel pinks and purples with a touch of gold. We chose our gifts first, then chose a box that complemented our theme.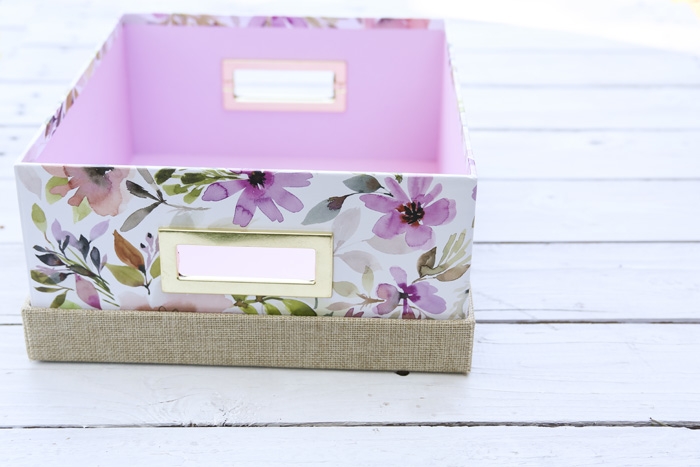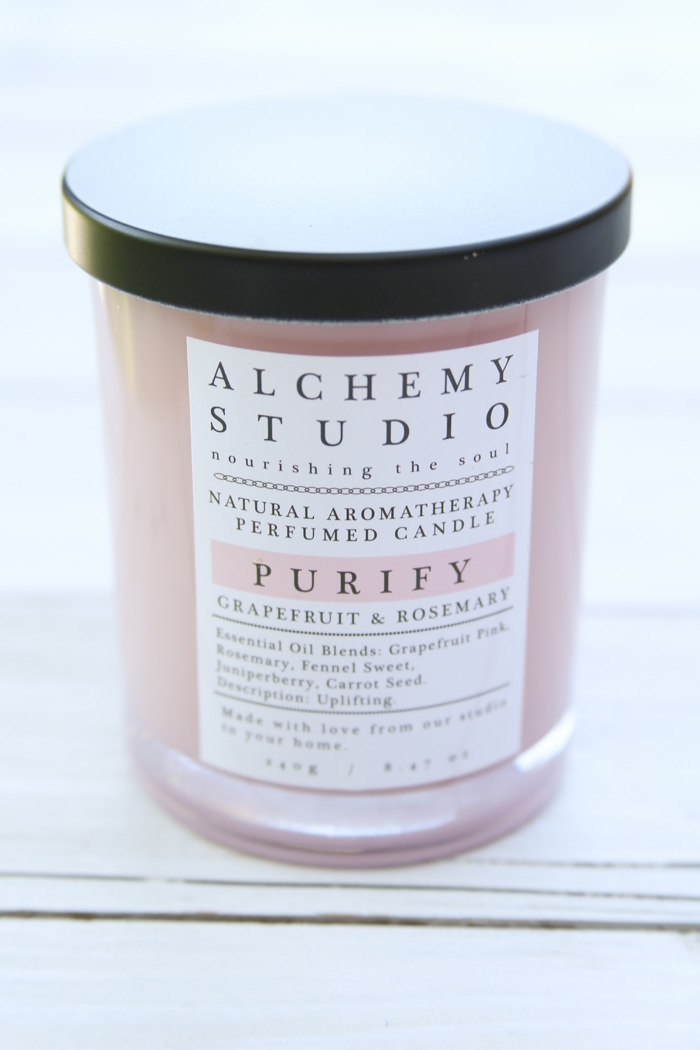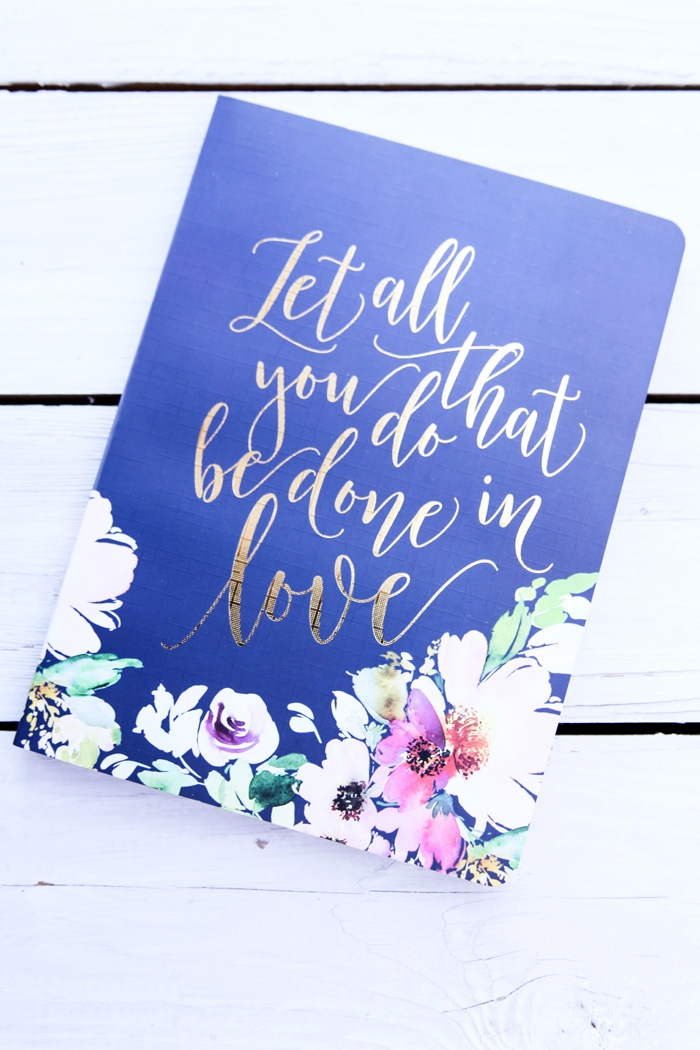 There are some gifts that you may want to wrap before placing them in your box. We wrapped our handmade soap in pink floral wrapping paper and a pink ribbon.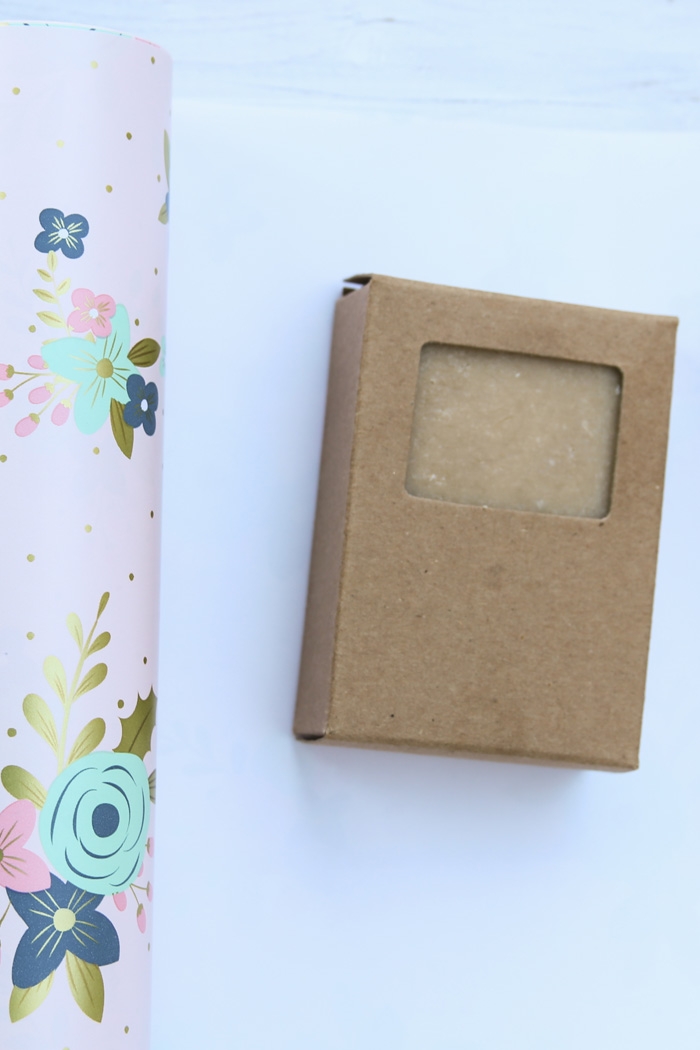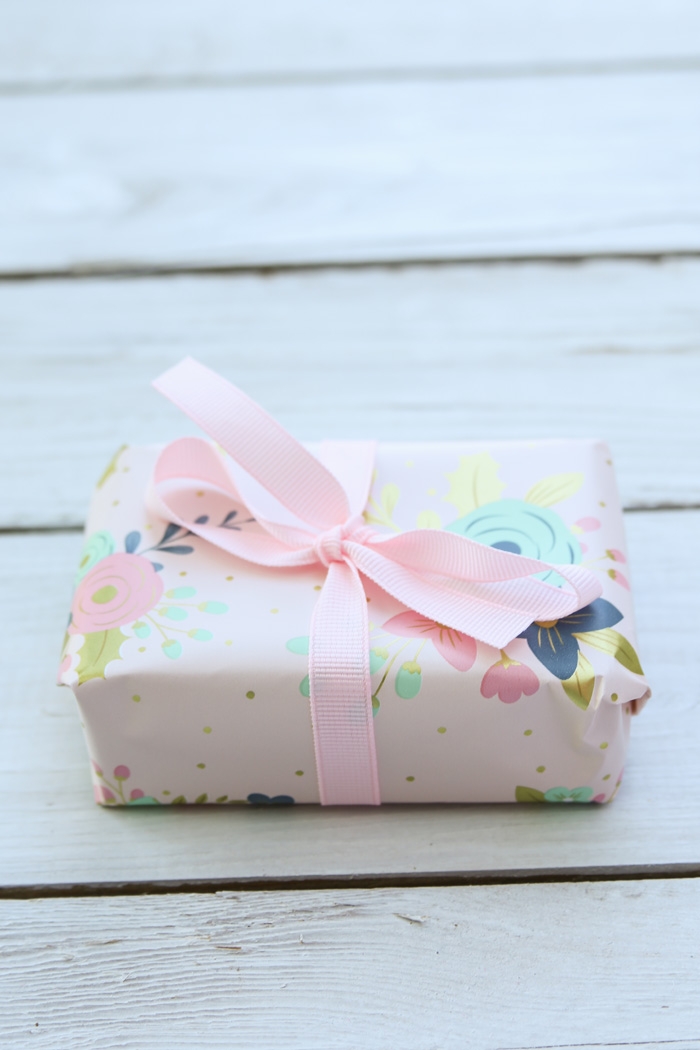 Place paper shred inside your box. The filler should reach the brim of your box. Now, place your gifts neatly inside the box. Try not to over crowd your box; presentation is everything!

Print your "Will you be my bridesmaid?" card and adhere to the inside lid of the box.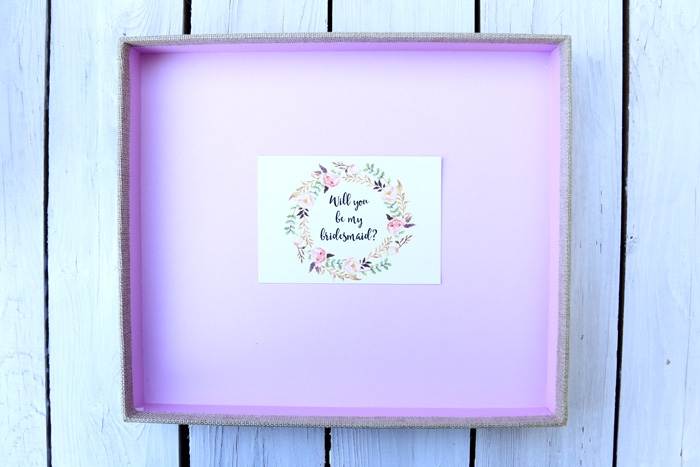 And there you have it – your gorgeous bridesmaids proposal box!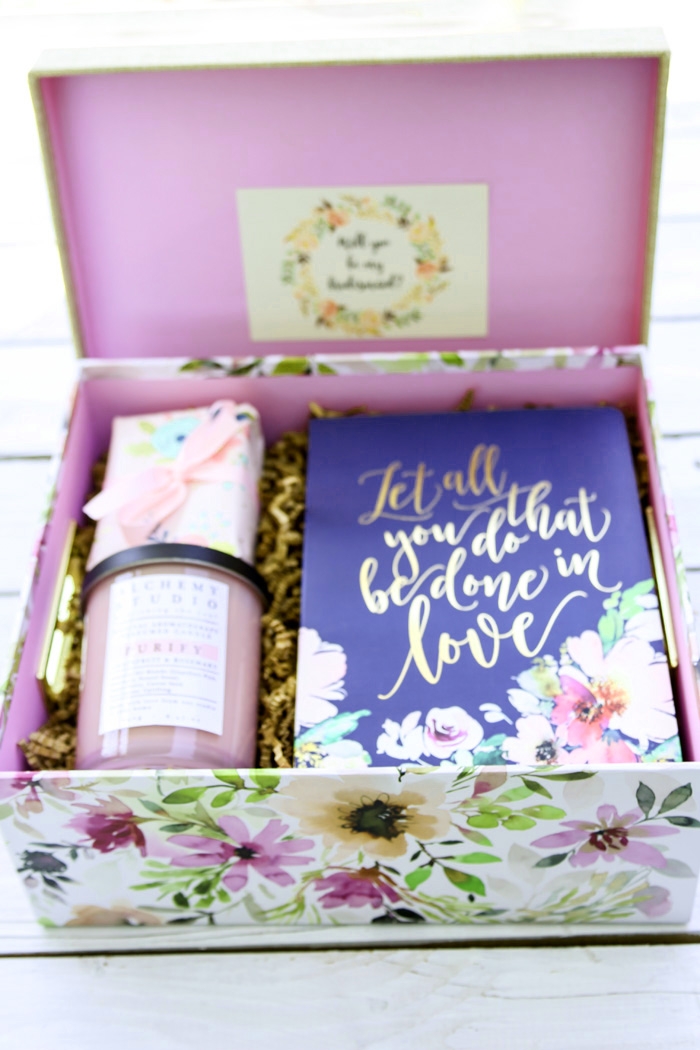 Easy, beautiful, and affordable!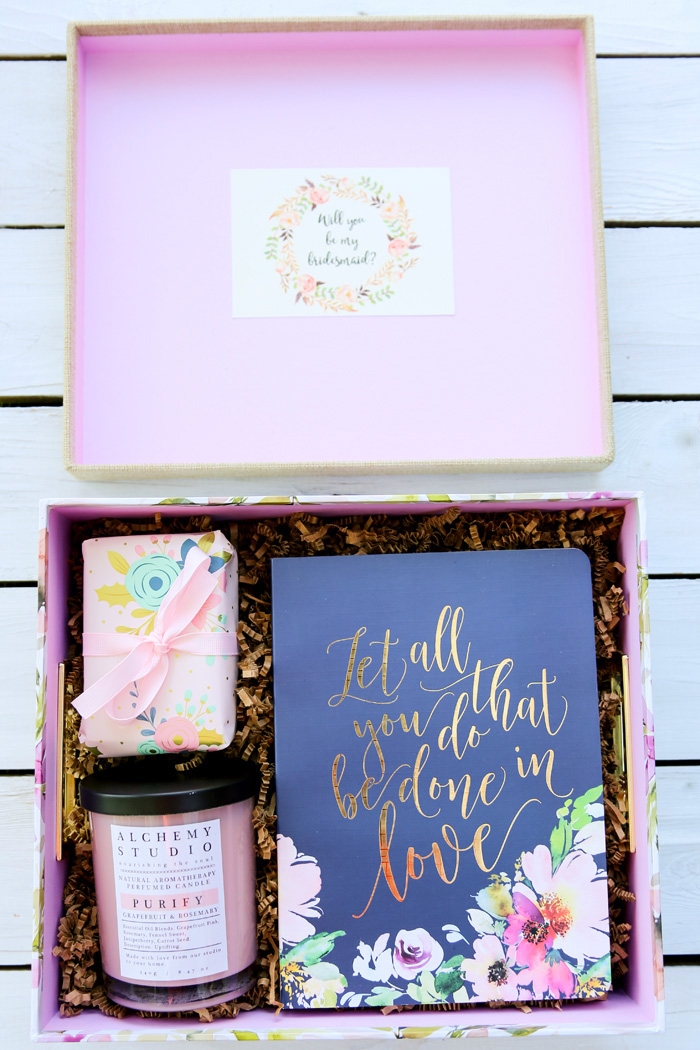 *This post contains affiliate links.
Save
Save
Save
Save
Save
Save
Save
Save
Save
Save
Save
Save