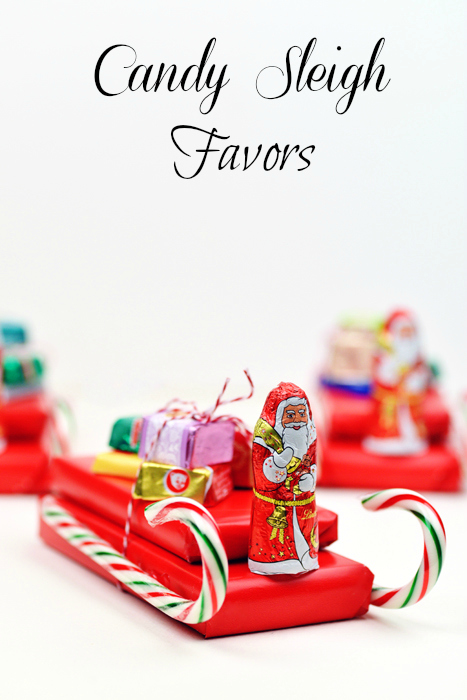 Looking for awesome favors/escort cards for your Holiday wedding? These DIY Candy Sleighs are easy to make, and you can have them ready to go weeks before your big day.
We splurged on Lindt Chocolate Santas; most of the 'presents' on the sleigh are also Lindt chocolates. We used Reese's Pieces and Junior Mints to create the sleigh.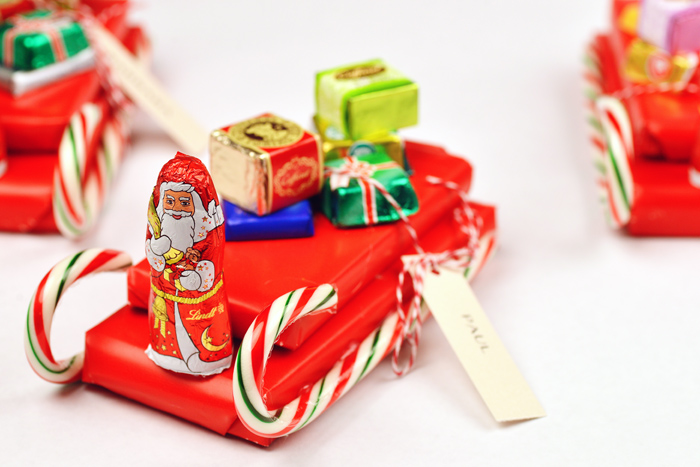 You will need: (Adapted from Betty Crocker)
Box of Junior Mints (You can use other types of chocolates, just make sure they are in a box. Also, you will need two different sizes. The larger box (in this case, the Junior Mints) will go on the bottom.)
Box of Reeses Pieces
Chocolate Santa
Four or five square pieces of chocolate that resemble presents
Two Candy Canes
Baker's Twine
Card Stock
Wrapping Paper
Hole Punch
Glue Gun
Scissors
Scotch Tape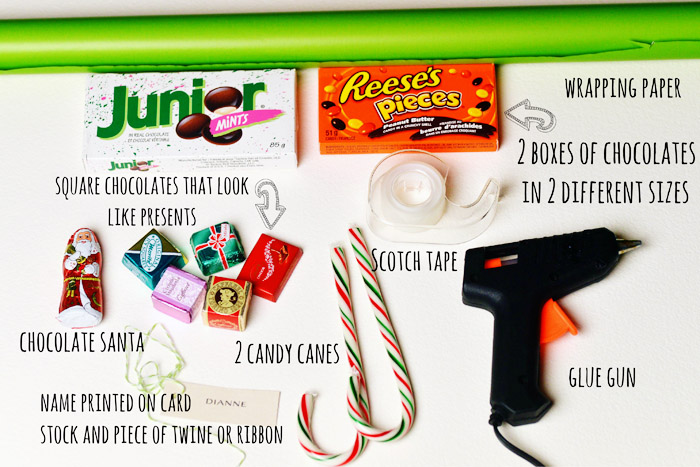 Cut wrapping paper to fit your boxes of chocolate. We chose solid red.
Wrap Reese's Pieces and Junior Mints.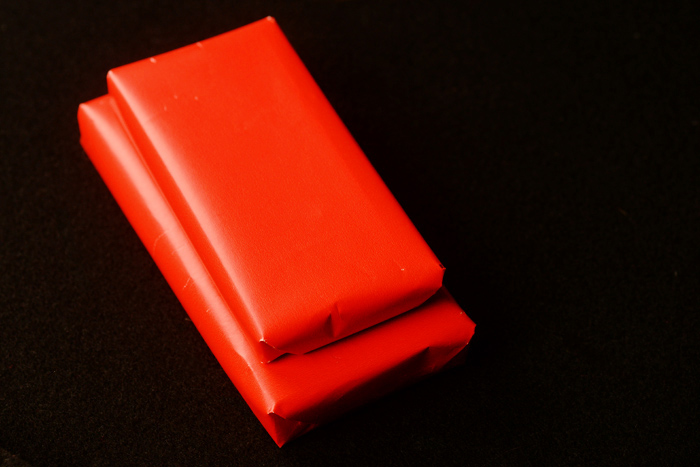 Place 'presents' on top of the 'sleigh.'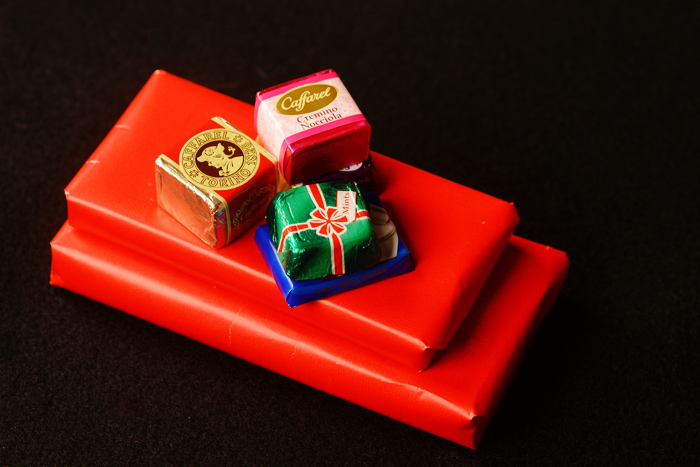 Use a glue gun to adhere each piece of chocolate to the sleigh. You only need a dab of glue. Try to avoid the seams of the wrapped chocolate so the glue does not make contact with the chocolate.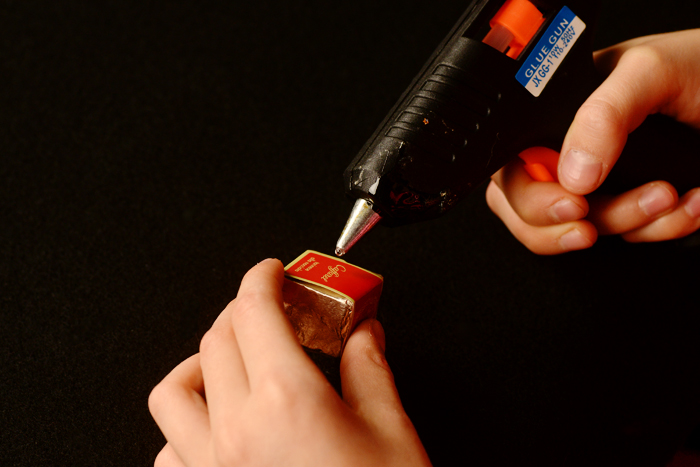 Tie baker's twine around the sleigh and add name card.
Add glue to the inside edge of each candy cane and adhere each side of the sleigh.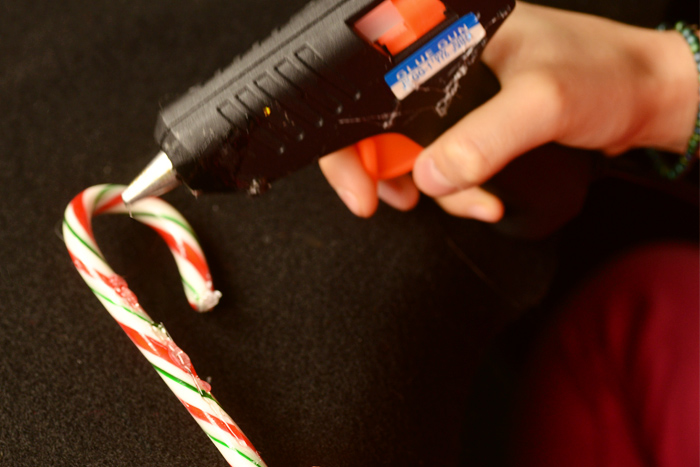 Press candy canes down until the glue has set.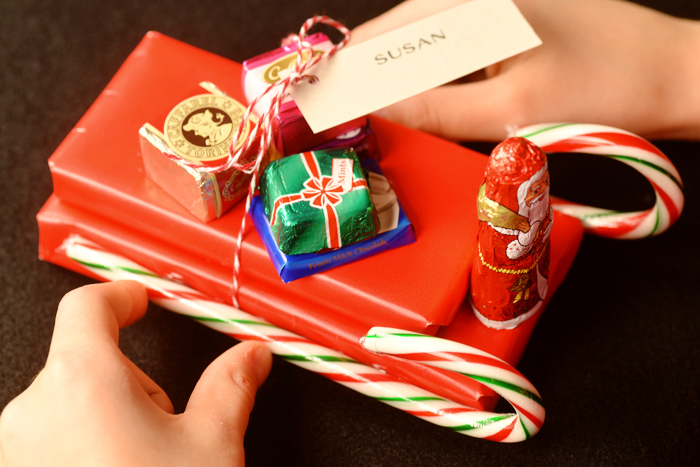 Voila! You have your fabulous Candy Sleigh!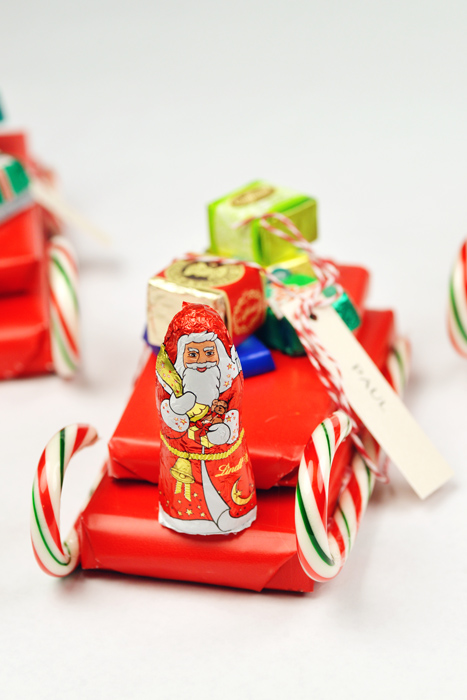 Ho Ho Ho!!!