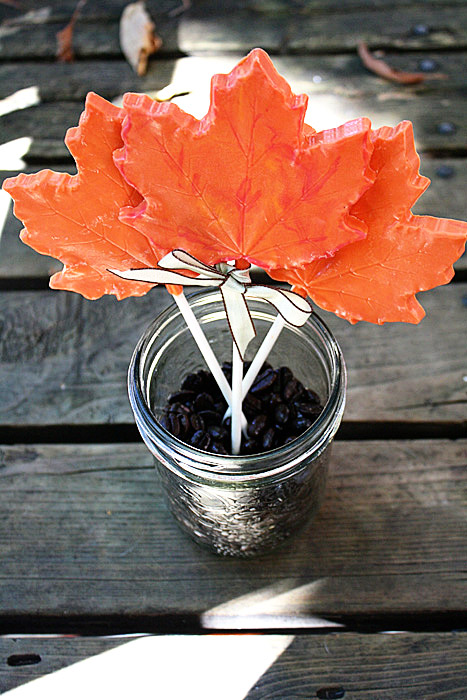 If you're having a fall wedding and looking for a super simple DIY favor to make for your guests, you're in for a treat today because there is nothing easier in the world than making chocolate lollipops. It's a truly fail-proof favor that your guests will love, because after all, everyone knows that chocolate tastes better on a stick.
To make our lollipops more fall appropriate we chose to use maple leaf molds and orange and red candy melts, but you can use any shape mold and color melt your little heart desires. To find everything you need to make your lollipops, check out Michaels or your local bulk food store.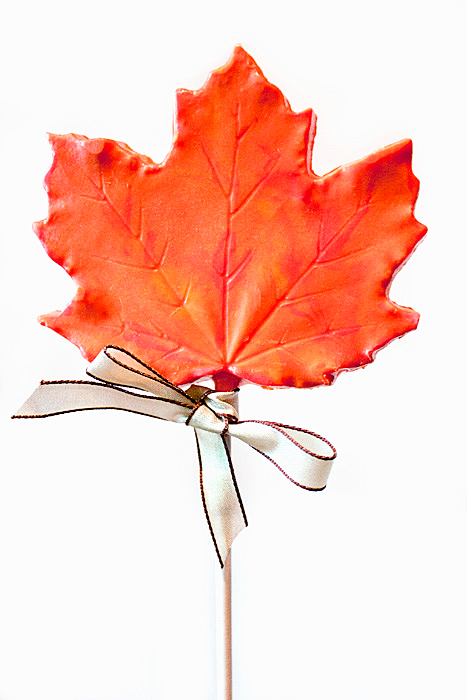 You will need: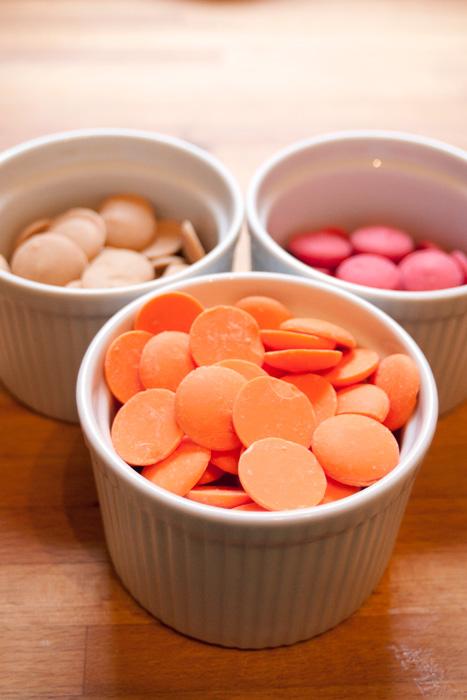 To start, simply melt your candy melts in the microwave or double boiler.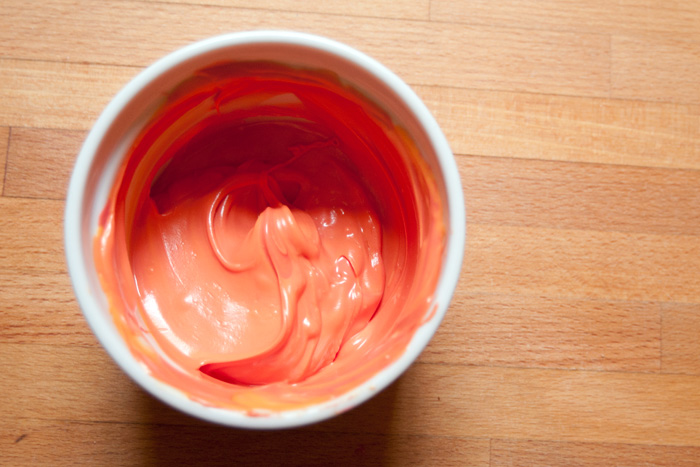 Pour melted chocolate into molds, tap molds the against counter to remove air bubbles, and insert lollipop sticks making sure to twirl them around so they are fully coated with the chocolate. Place the molds in the refrigerator to set.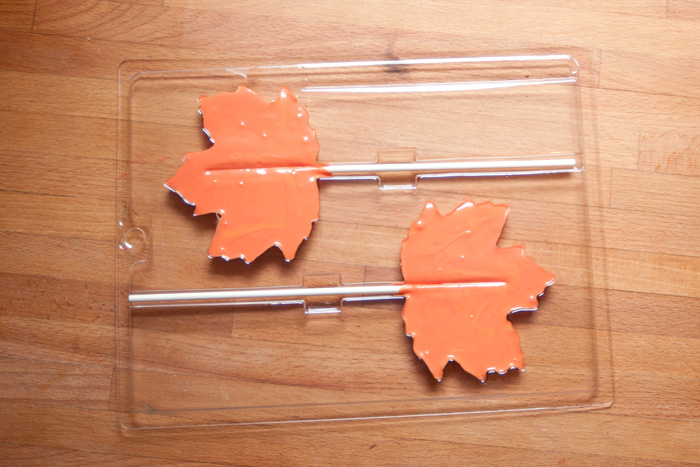 Pop the set lollipops out of the molds and voilà, you have a pretty and tasty fall favor for your guests to enjoy! Extra Tip: If you want to get fancy, try mixing two colors together for a mottled look or paint the mold with an accent color and let it set before filling it with chocolate.