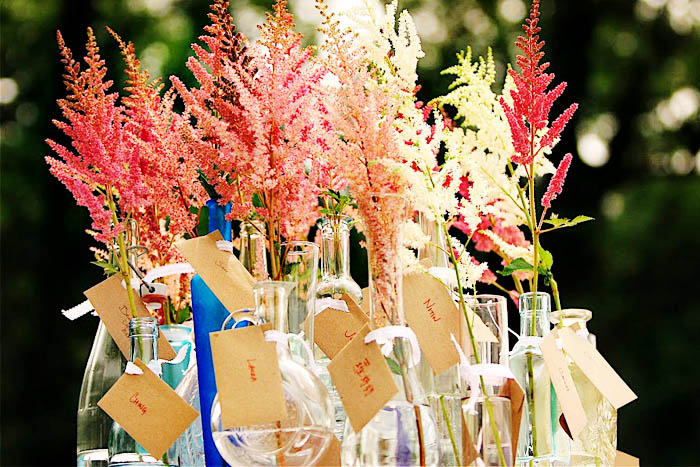 Mu-Hsien and Eric loved the idea of having each of their 30 wedding guests participate in their wedding, so they came up with what we think is a brilliant idea. Before the ceremony they gave each of their friends and family one Astilbe stem with a personal note. They collected the stems during the ceremony, and used them to create the bride's bouquet.
"We wanted to create purpose out of every portion of the ceremony. That meant I needed a reason to carry a bouquet. Other than being a pretty accessory, how could I weave it meaningfully into our little ceremony?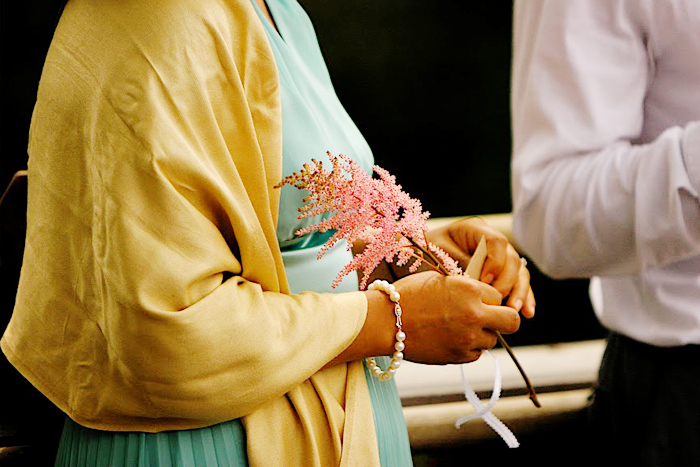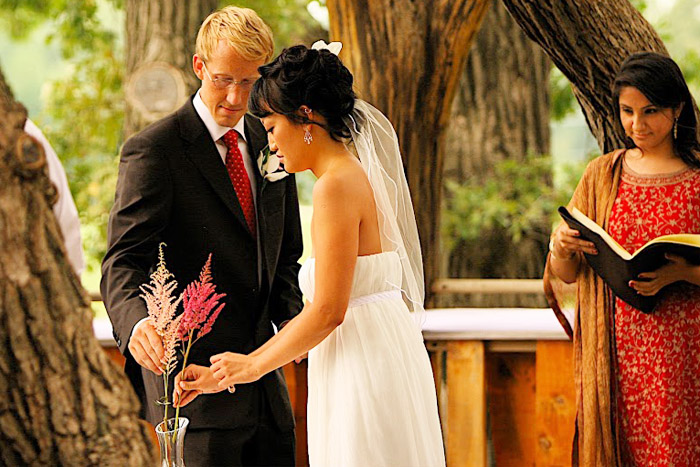 During the ceremony, the mother of the bride bound the bouquet – and voila, a gorgeous and meaningful DIY bouquet  -that didn't cost a bundle!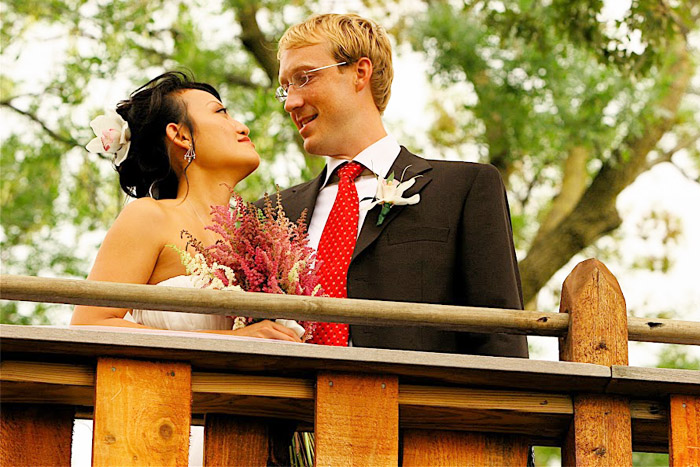 You could also do this with baby's breath, lavender and a myriad of other flower varieties.