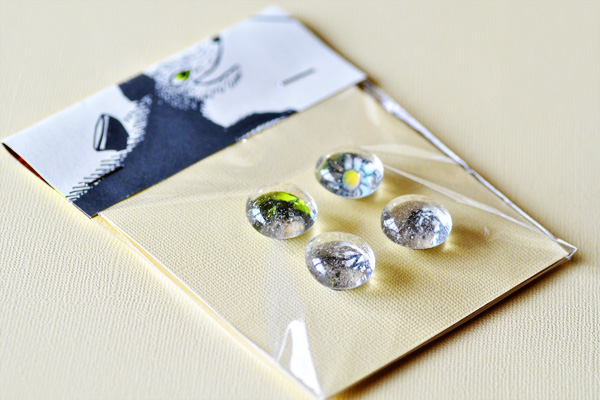 Now that you've made glass magnets to give as DIY wedding favors, here's a tutorial on how to package them!
You will need:
Cut out two pieces of card stock to fit inside your treat bag.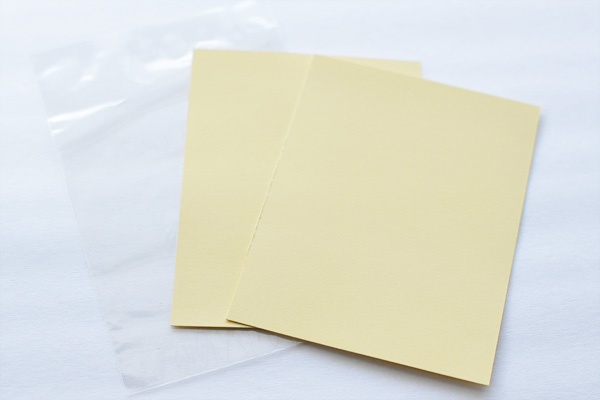 Using adhesive photo squares to adhere canning jar lid to the inside of one of your pieces of card stock. You can also use steel washers if you don't have any canning jar lids. (Don't worry – they will be hidden!)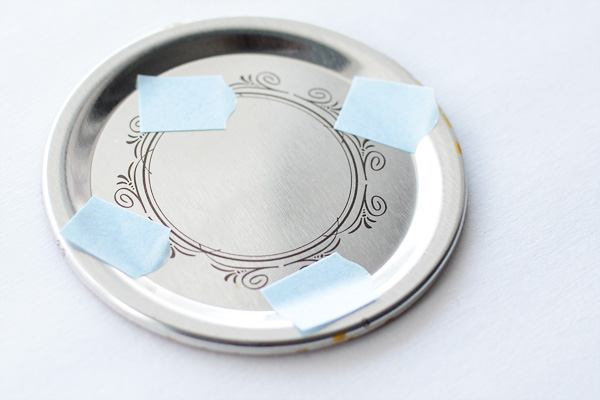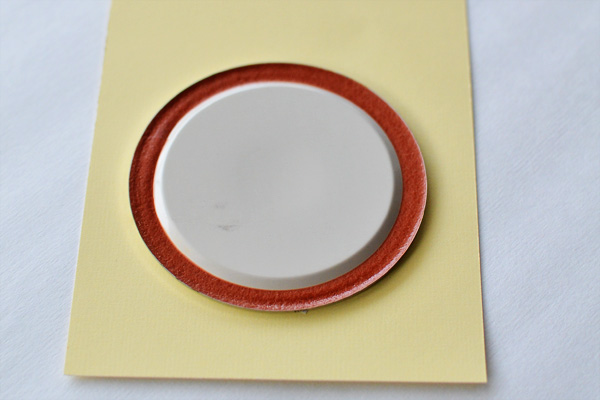 Place your other piece of card stock on top of the canning jar lid so that it is hidden.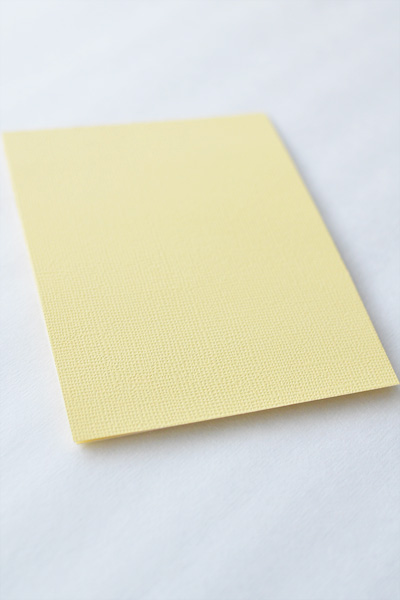 Place four glass magnets onto the card stock. The lid beneath the card stock is magnetic, so the glass magnets will stay in place. Brilliant, huh?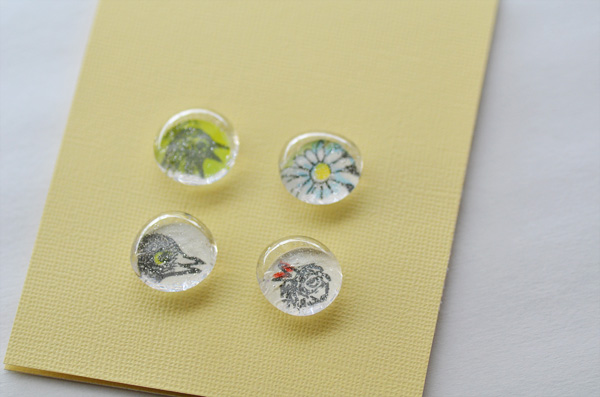 Slide the pieces of card stock into your cellophane bag.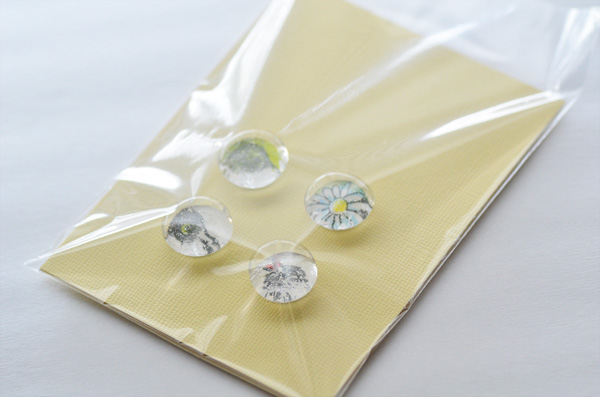 Using a page from a children's book, cut out a rectangle to fit the top of your bag. Fold in half lengthwise.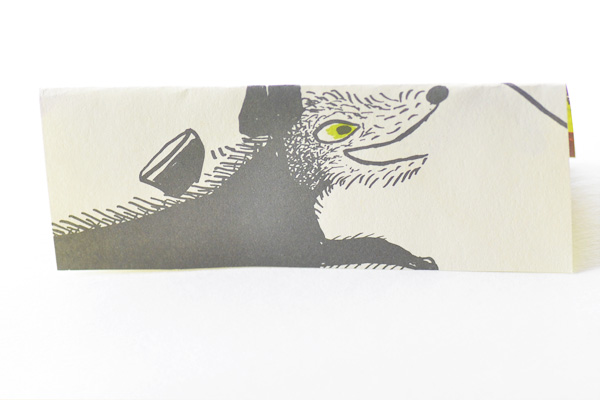 Fold cellophane about an inch from the top. Staple illustration to top.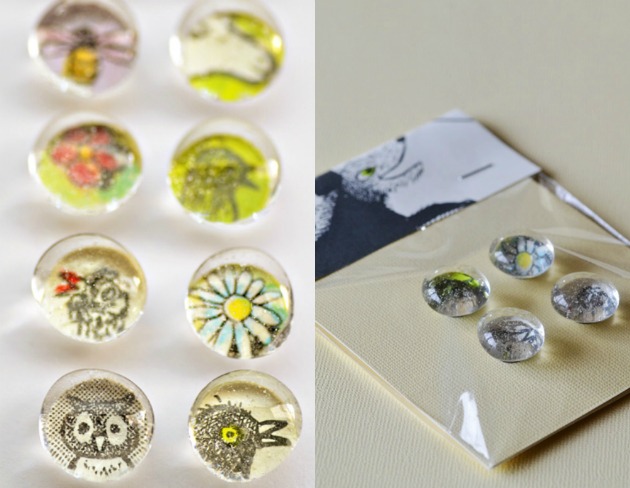 There you have it. Super cool DIY wedding favors for mere pennies!