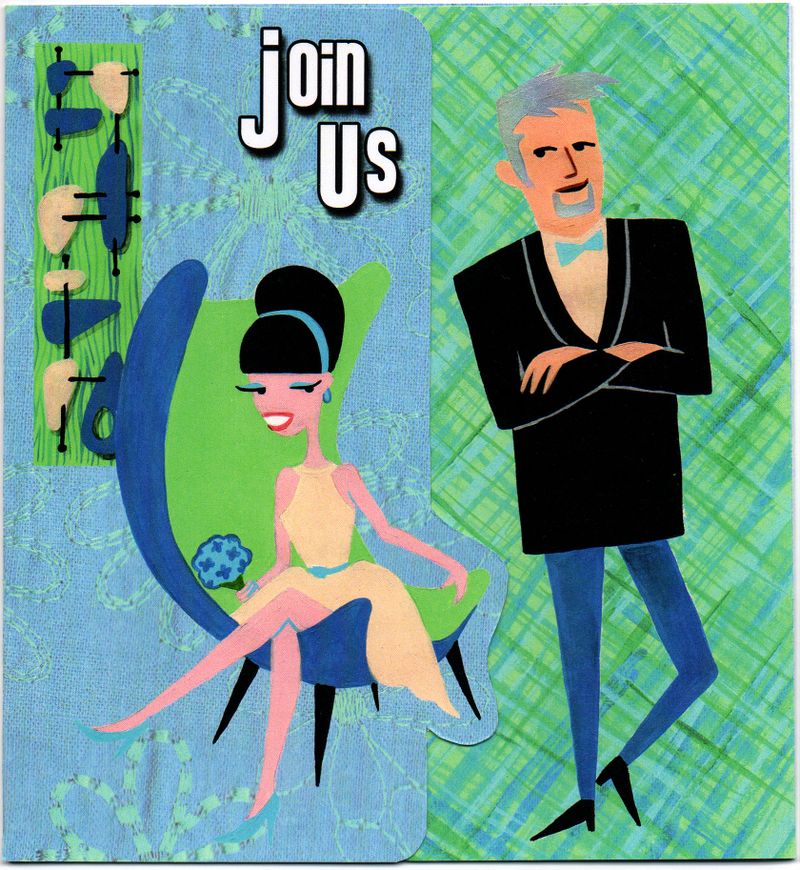 Artist Keely Benkey is having a small wedding and decided to put her artistic talents to work by creating her own retro-inspired wedding invitations.
"I was inspired by an artist that I like named Shag. He does retro, 60's, cool, beatnik type paintings that I really love. We also wanted our wedding to have a 60's/tiki kind of theme so that kind of art fit perfectly," says Keely.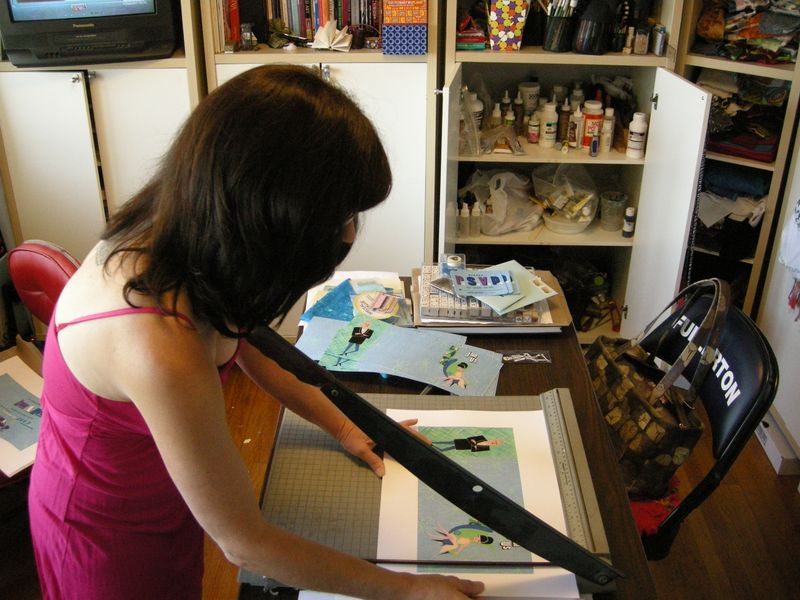 Keely says it took her a couple of days to create the artwork, then a few more days to design the invitations in Photoshop. Then there was the assembling.
"It was quite a little bit of work but worth it. I'll have just what I want, at a price that's affordable," says Keely.
Keely says that the original artwork is going into an art journal that she created to document her wedding from the day her fiance' popped the question, through to the honeymoon. What an amazing idea!
Don't forget to check out these DIY Invitations which were also created by an artist.