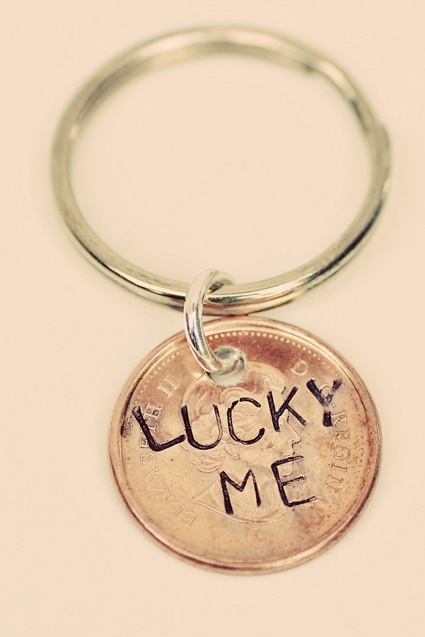 Feeling lucky because you've snagged the best guy in the universe? Make lucky penny charms for you and your sweetie to commemorate the year of your marriage.  Use a penny with your wedding year, and create a key chain charm or a pendant.
You will need:
Place your penny on a hard surface.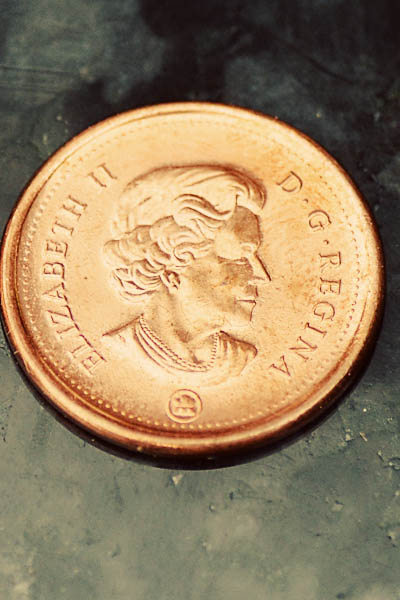 Get your 36 Piece 1/8? Letter Number Stamping Set
ready. You can buy this on Amazon.
Decide where you want to place your words.  Gather the letters from the stamping set. Start with the middle letter and strike down hard with your hammer. Repeat until you are done.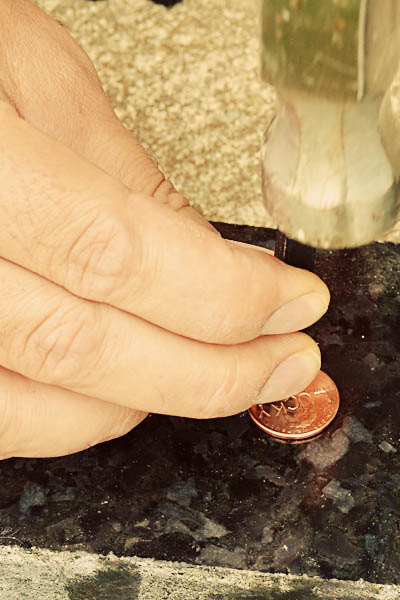 Fill in your letters with permanent black marker. Wipe away excess marker with rubbing alcohol.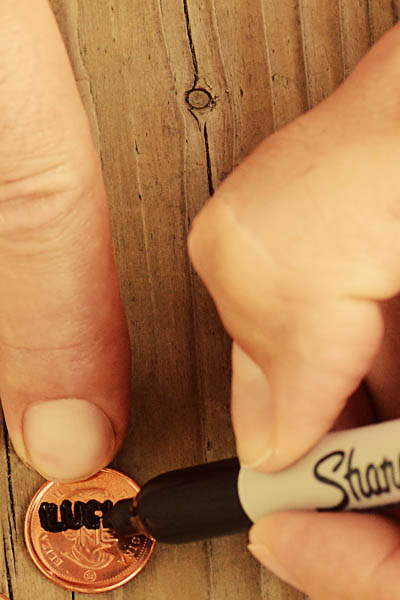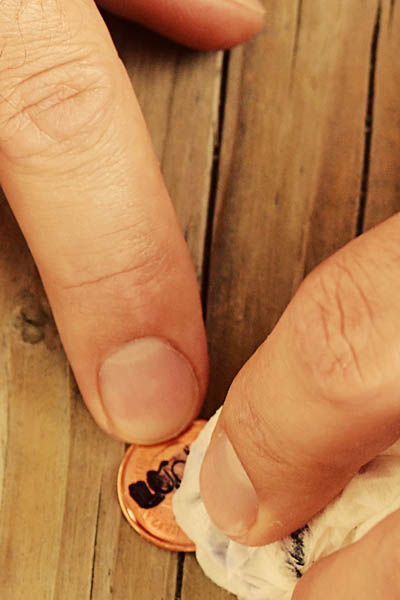 Secure the penny with a vice and use a centre punch (we used a hammer and nail because we didn't have a centre punch) to mark the hole.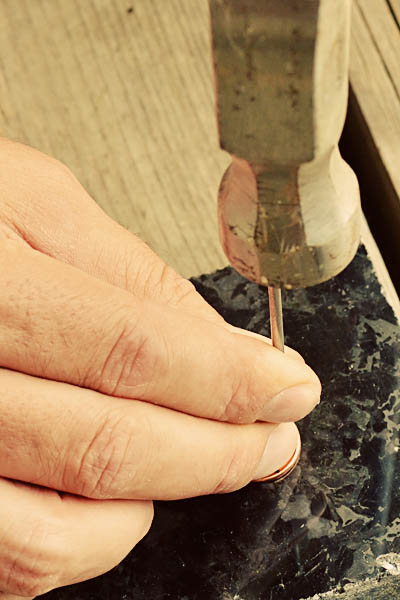 Now it's time to fire up your drill!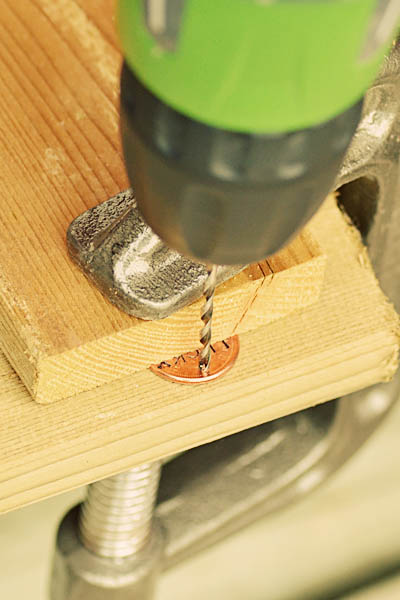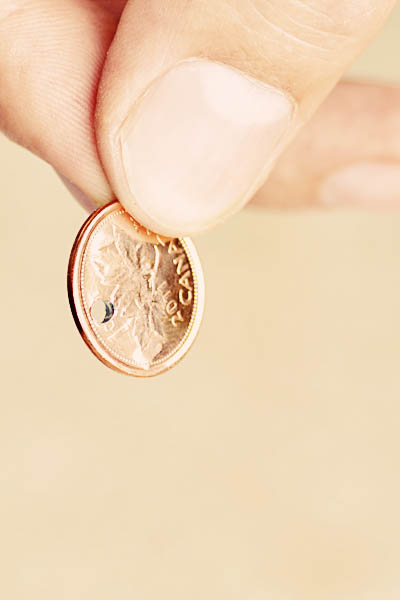 Add jump ring.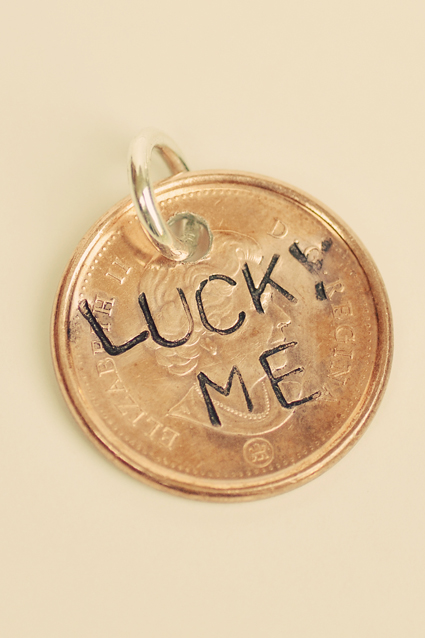 Add key ring – or add chain. That's it!