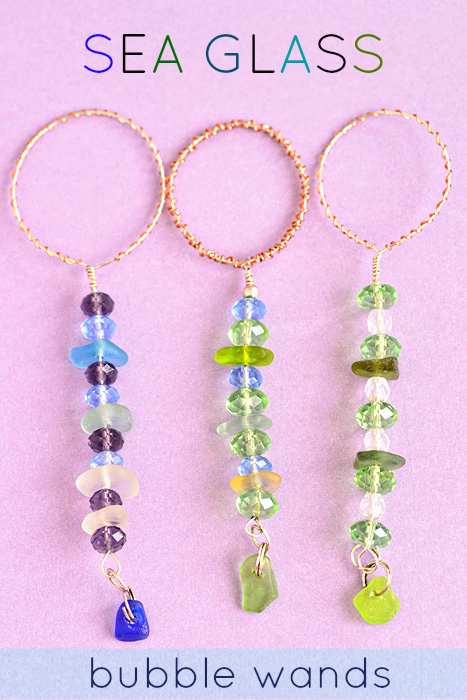 Our obsession with sea glass has no end. We've got wall to wall mason jars of the gorgeous glass, so needless to say we are thrilled to find clever uses for it – especially wedding related ones!
If you are looking for unique DIY favors, or you're simply looking for a way to glam-up your send-off, you will love these gorgeous DIY sea glass bubble wands.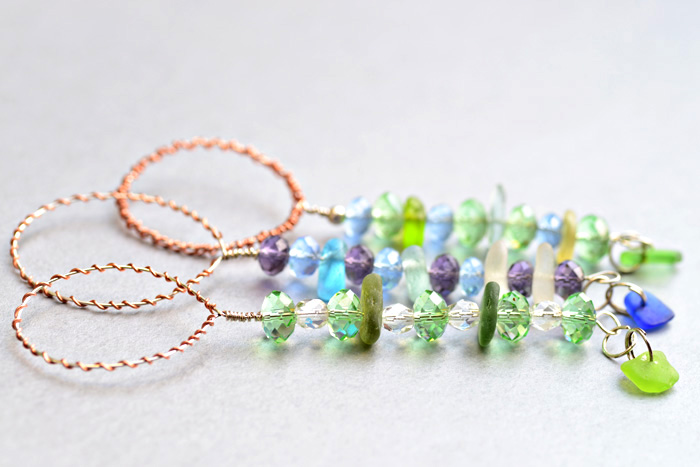 You will need:
– A piece of 18 gauge round wire (I used sterling silver wire) cut to 10″ length
-A piece of 24 gauge round wire (I used copper) cut to 9″ length (You will use this to wrap around the loop on the bubble wand)
-Drilled sea glass (You can buy this on Etsy)
-8mm Polished Glass Beads

-wire cutter
-Round Nose Micro Pliers

-Jewelers Flat Nose Plier

-cylindrical object that's about .75″ to 1″ in diameter for creating the loop in your bubble wand (pill bottle, chair leg, pvc pipe etc.)
-Sharpie marker
-Bubbles (Good quality ones like Miracle Bubbles work best)
Cut your wire to 10″ length.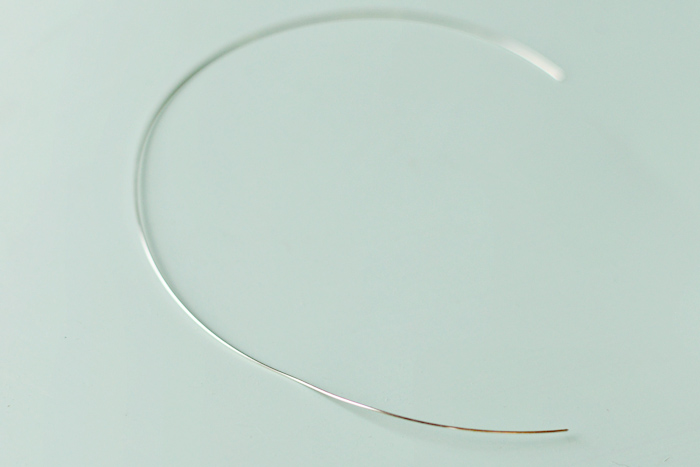 Mark two inches from the end with a Sharpie.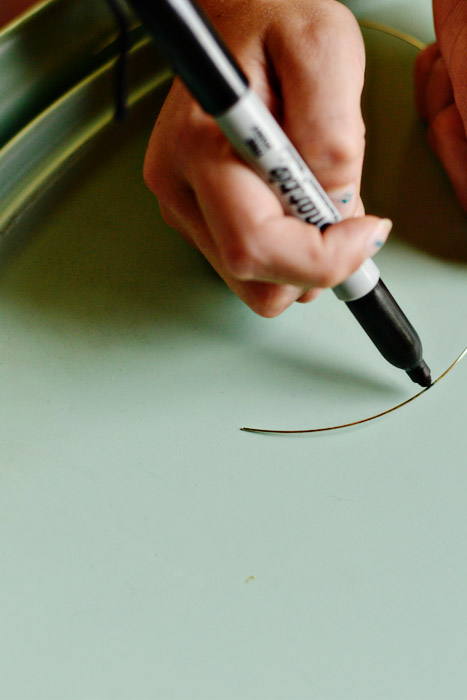 Leaving the 2″ end of your wire straight, wrap your wire around the cylindrical object to form a circle. With your flat nose pliers, make a bend in the main wire stem below the loop. You want the centre of the main wire stem under the loop. Now, holding the flat nose pliers with your working hand, wrap the 2″ wire around the stem with your hands several times. Here is a video on how to create a wrapped wire loop. As you can see my loop went a little wonky, but it was easy to fix after I was done wrapping the wire.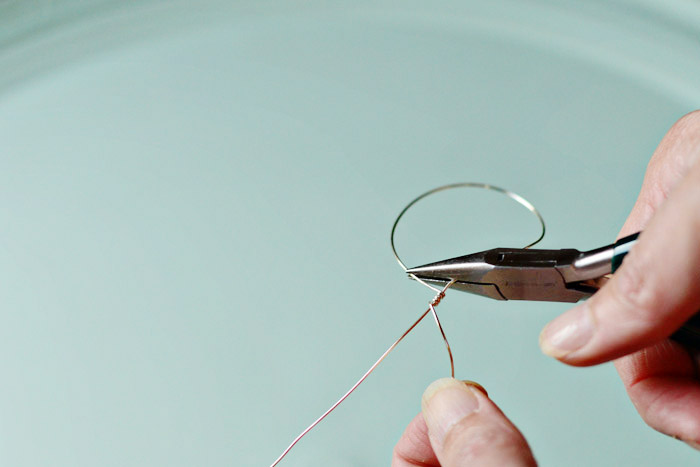 Snip off the extra wire.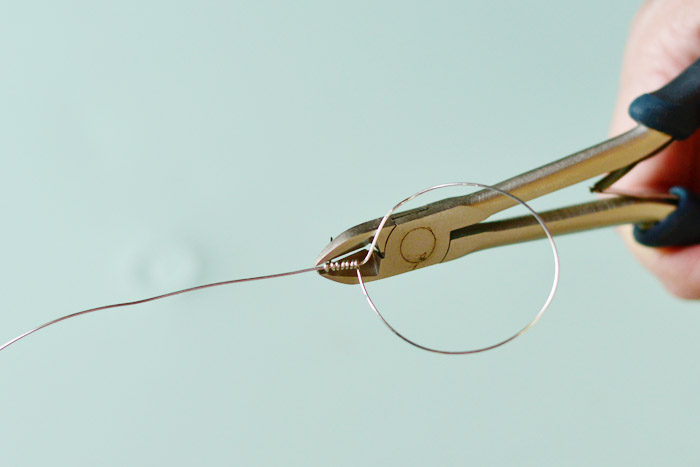 Add your beads and sea glass in desired pattern.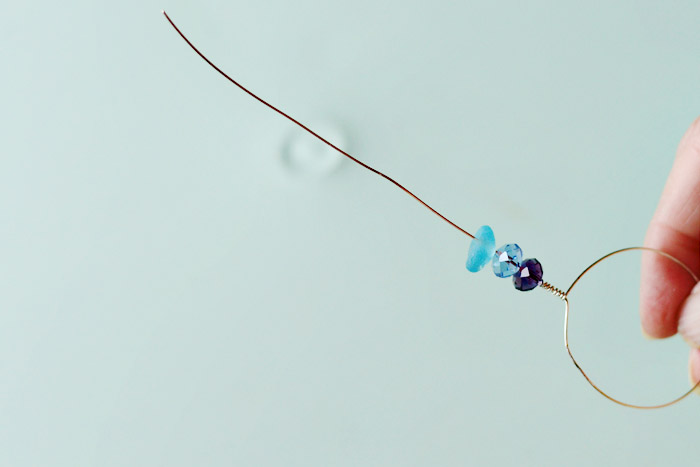 Leave about 1/4″ of wire and create a loop using your round nosed pliers. Here is how to create a plain wire loop.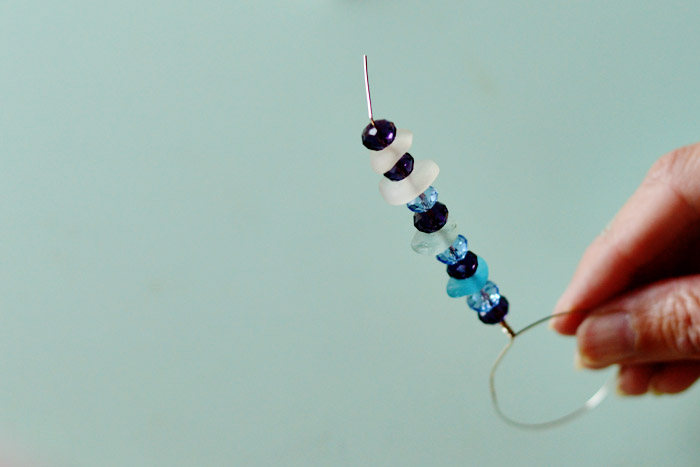 Voila!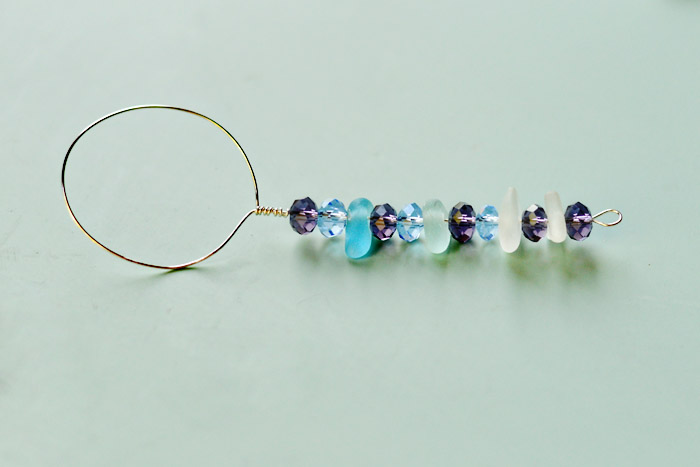 Add your sea glass charm to the bottom loop.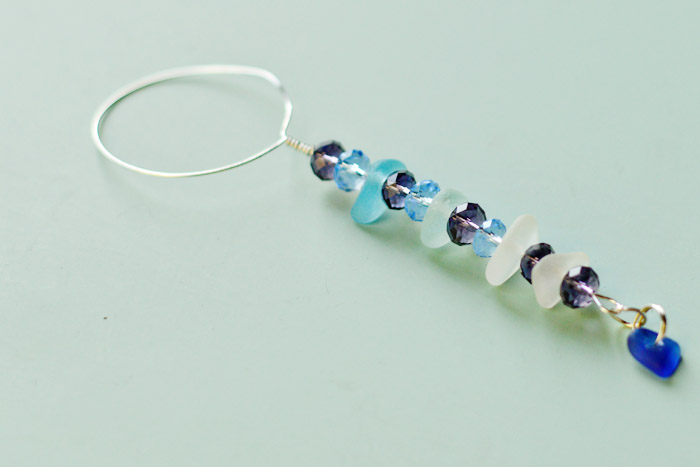 Take an 9″ piece of copper wire (24 gauge) and wrap it around the large loop. That's it!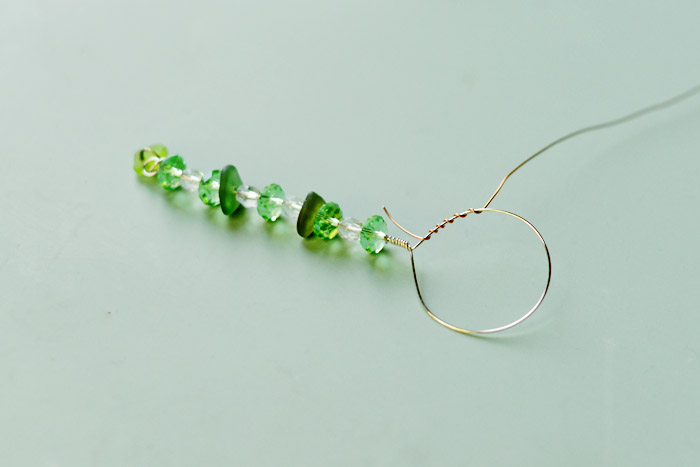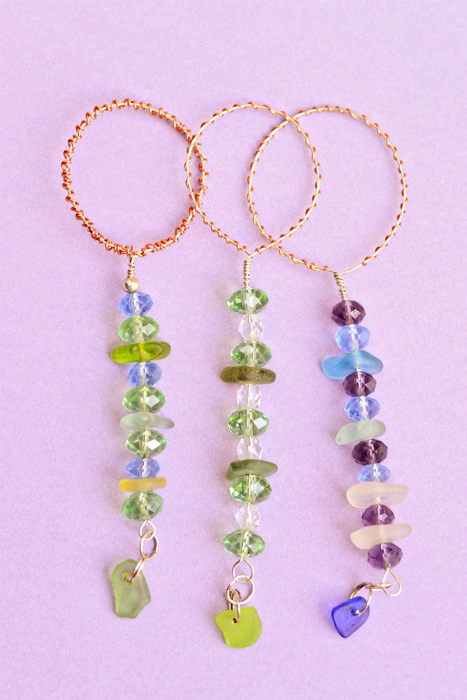 Now go ahead and make some bubbles!