Susan and Steven's gorgeous California wedding was, as their guitarist eloquently put it, "a lovefest". Every detail of their special day celebrated the love and intimacy involved in forming lifelong relationships.
"We wanted it to be less of a production and the focus to be only on the declaration of love and commitment between Steve and I, our children and our wonderful, supporting friends and family," explains Susan.
By limiting their guest list and incorporating their sons into their wedding, Susan and Steven achieved their goal of a wedding that truly focused on love and commitment.
Their beautiful celebration was photographed by the talented Kaysha Weiner Photographer.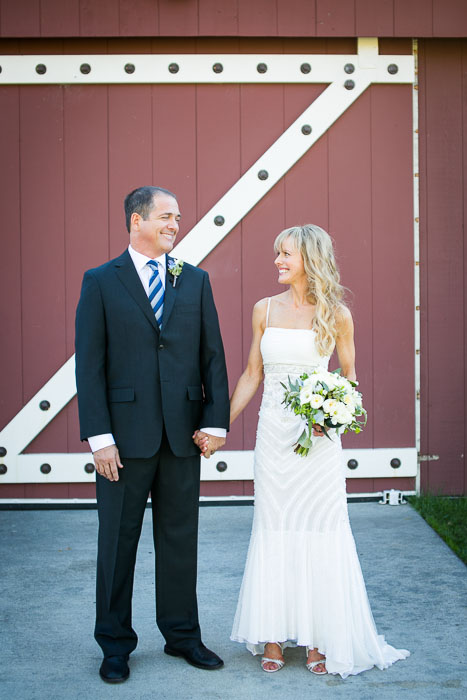 Susan, 47 & Steven, 44 
Laguna Beach, California
Wedding Date: October 28, 2012
Number of Guests: 53
Wedding Cost: $25,000
Wedding Ceremony Location: The lawn at Strawberry Farms in Irvine, California
Wedding Reception Location: The restaurant veranda at Strawberry Farms, Irvine, California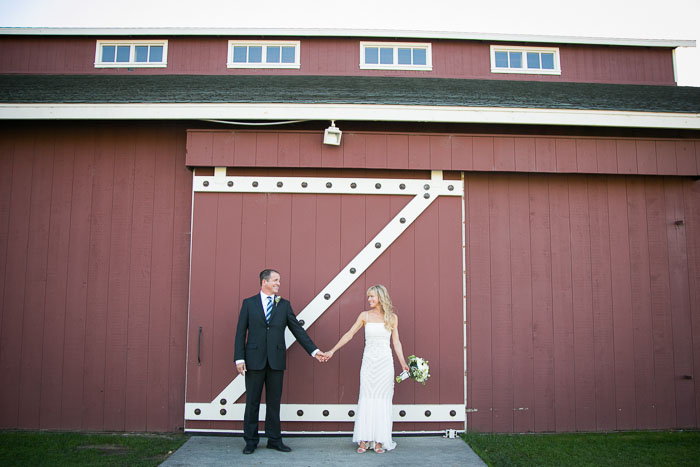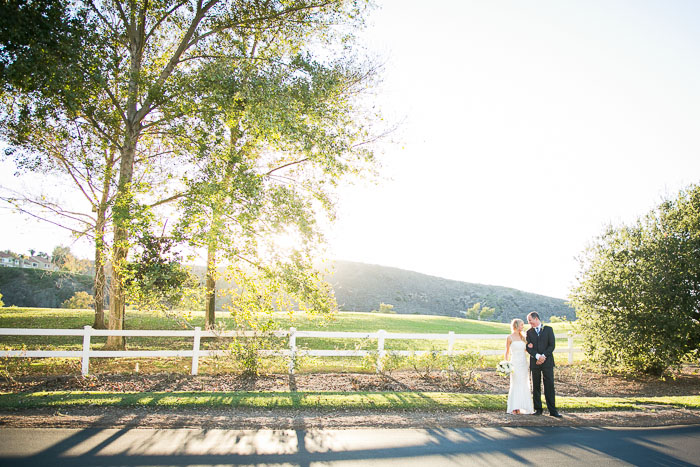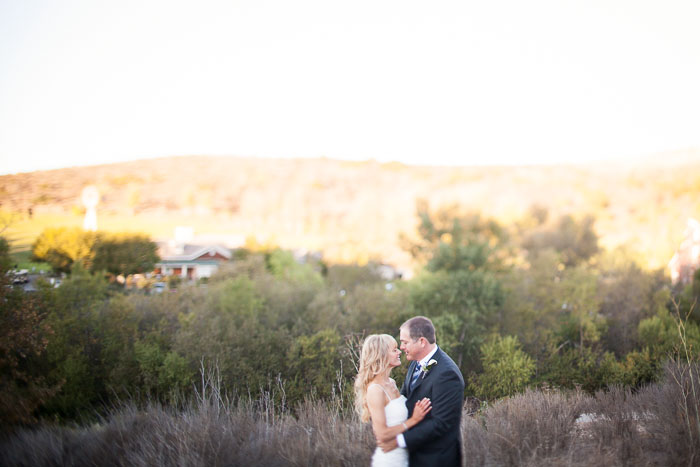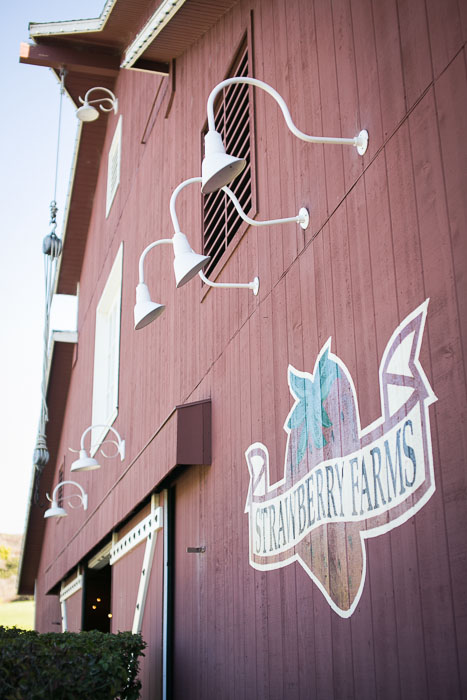 Why did you have an intimate wedding?
We wanted a deeply personal and meaningful wedding with those in attendance having a significant connection with us and our stories.  Having people who truly cared and whose hearts experienced our joy in a very real way was who we wanted to surround ourselves with on our special day.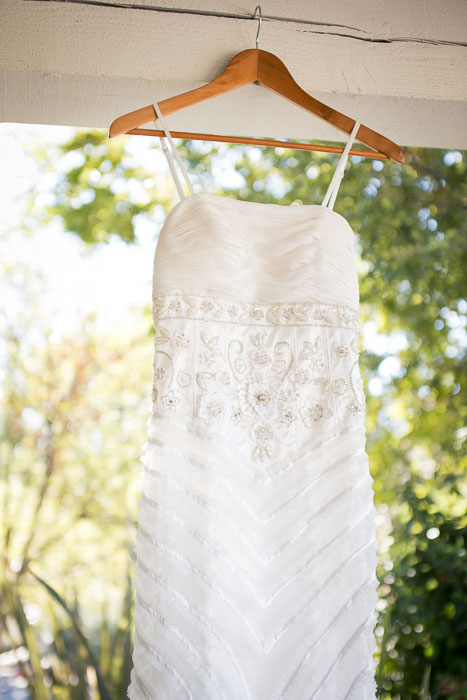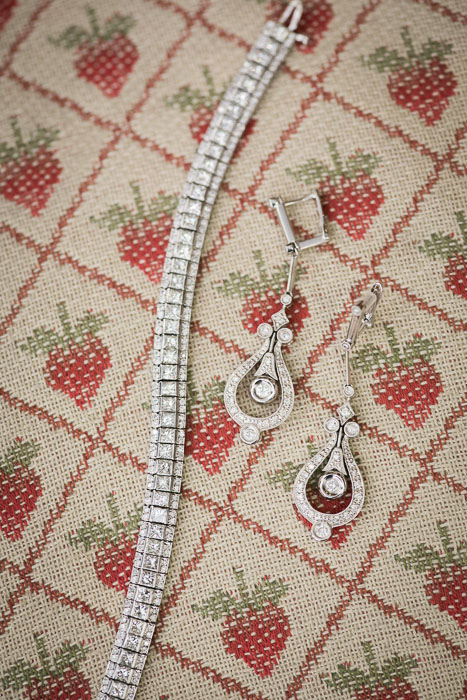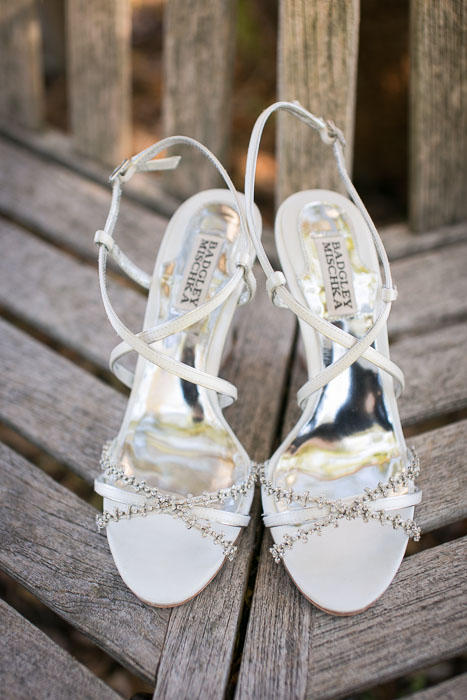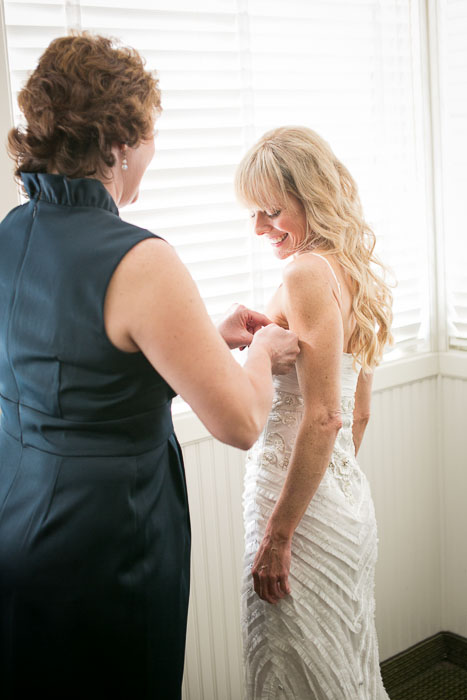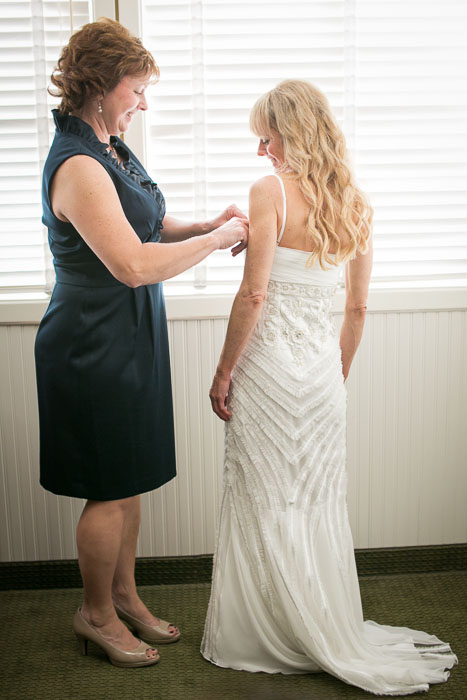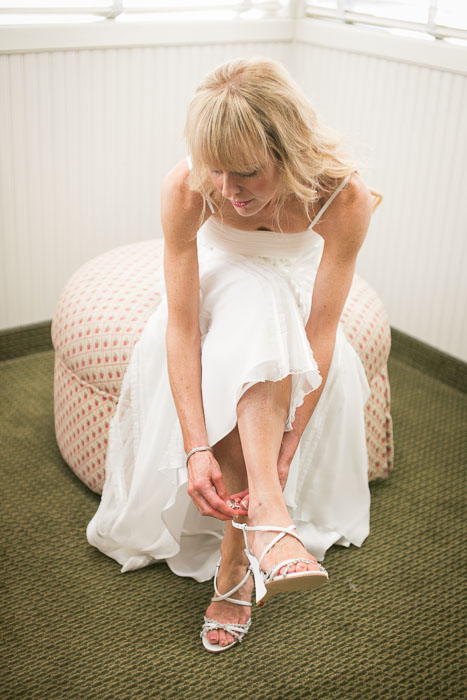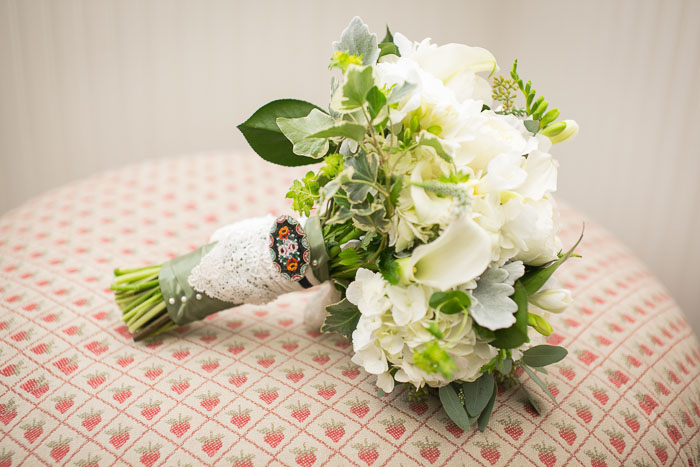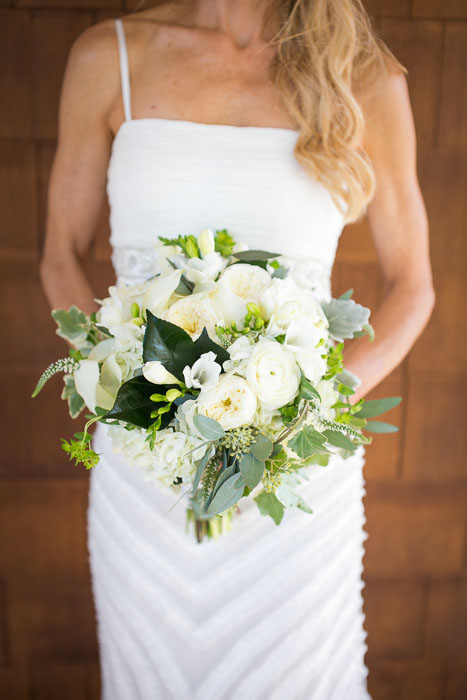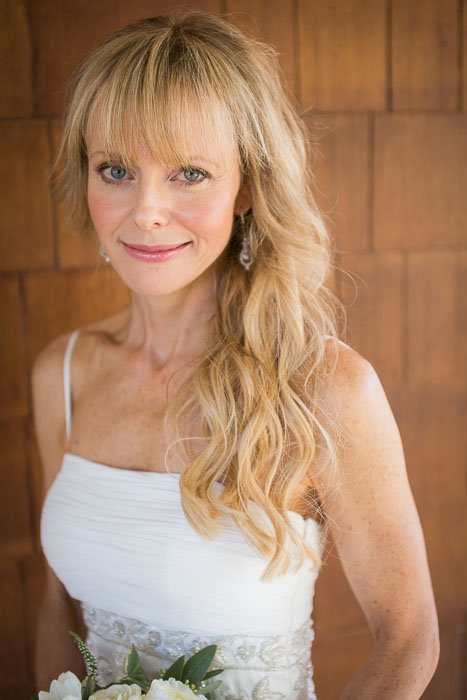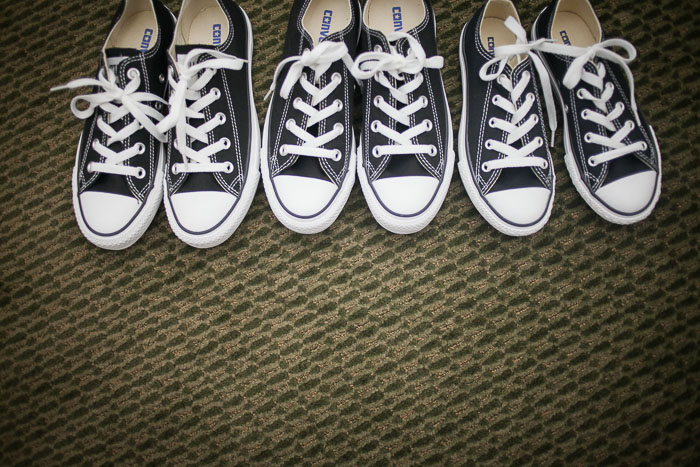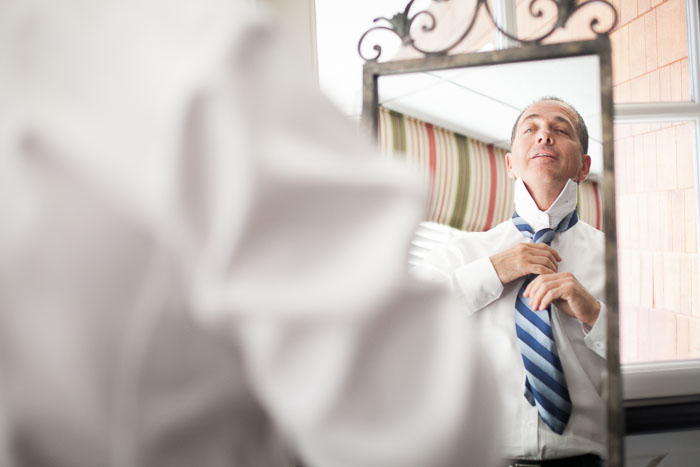 What are some of the challenges you faced planning an intimate wedding?  
Keeping it true to our original four words for our wedding….Romantic, simple, modern & soulful.  I felt that veering off from that would steer it away from being ultimately fulfilling and who we are.  There are so many things you can add to your wedding these days.  It can get big and complicated very easily. We do a lot of things in life that are fun, interesting and pretty, but only a few things are deeply fulfilling and meaningful….Those are the times in our life that we tuck away in our hearts and the times that hearts are touched and moved.  Most of these are at intimate groupings.  And, since our guitarist made the comment: "Wow, this is just a lovefest" –  I think we accomplished that.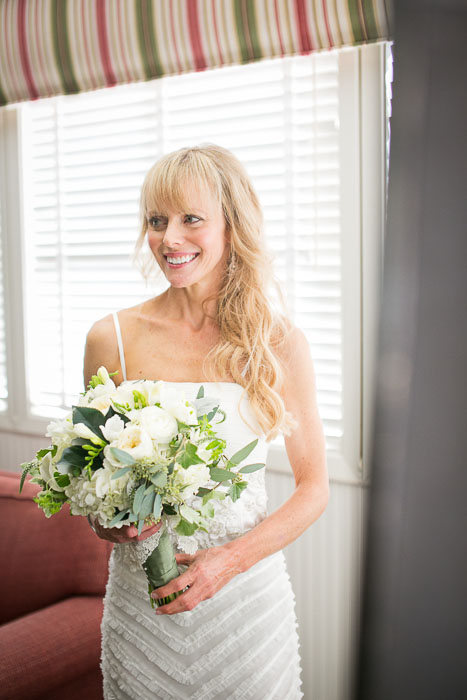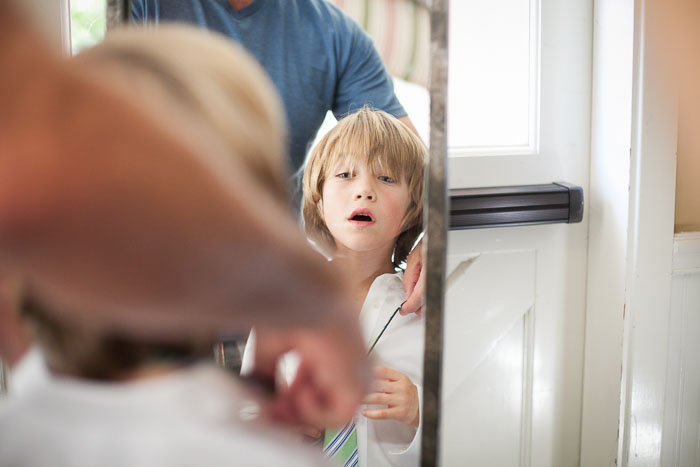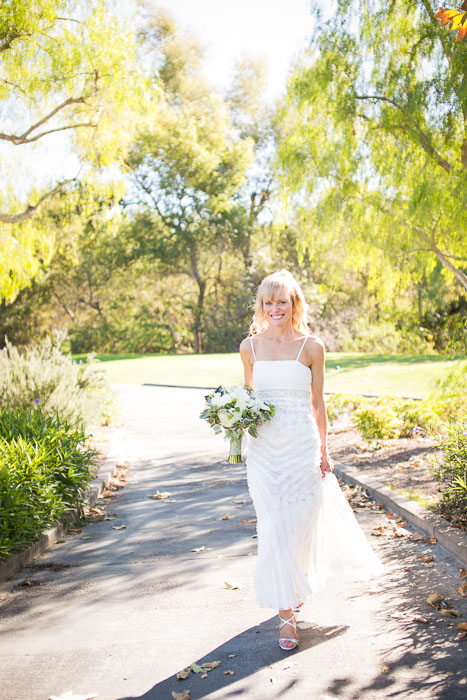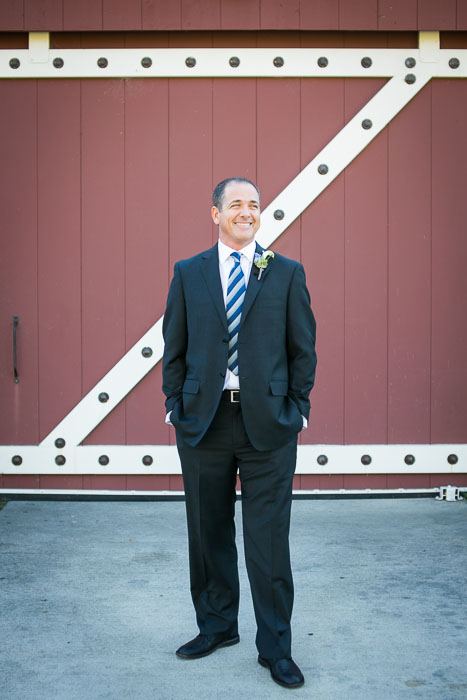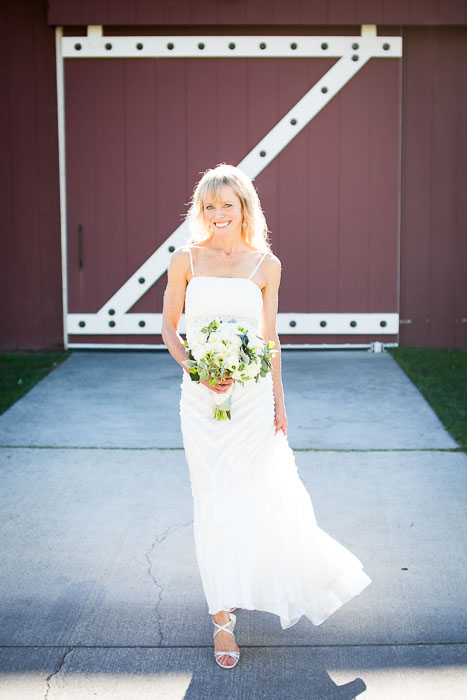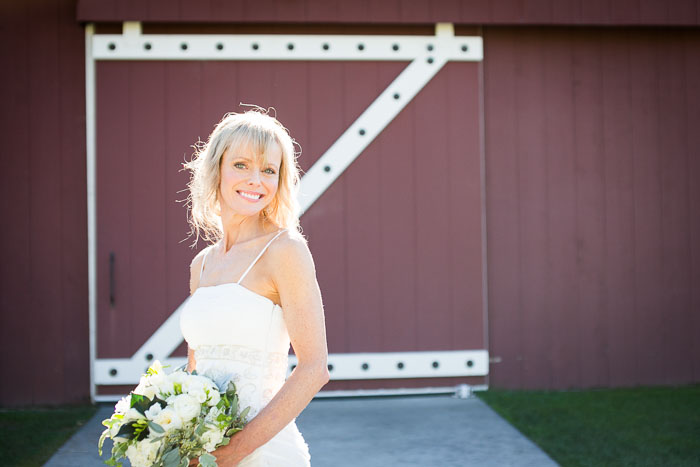 Was it difficult to pare down the guest list?
Yes and No.  We did need to think of each friend group in our lives and consider very honestly the level of connection within that relationship.  This doesn't mean that the friends not in attendance are less important to us, just that our relationship is at a different point of growth or perhaps we have not been through some vulnerable moments with each other yet.  No relationship can deepen without some vulnerability and that takes both time and opportunity.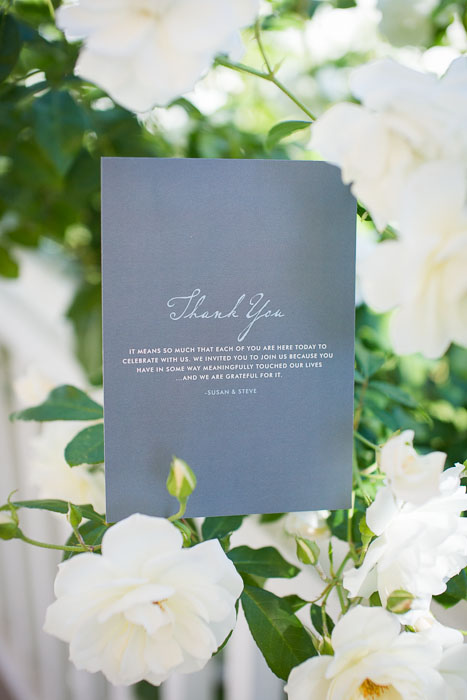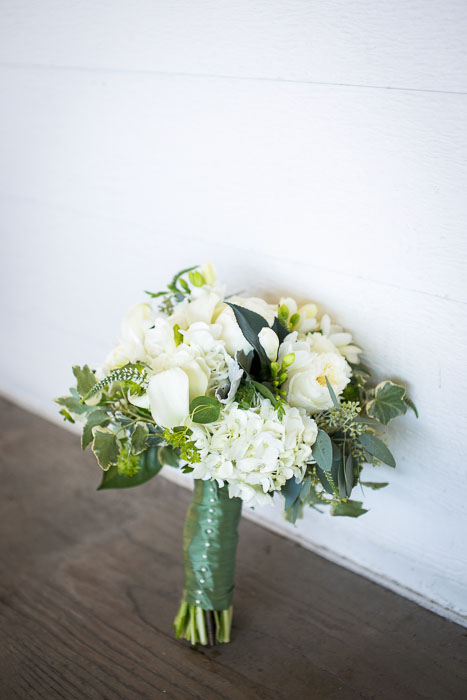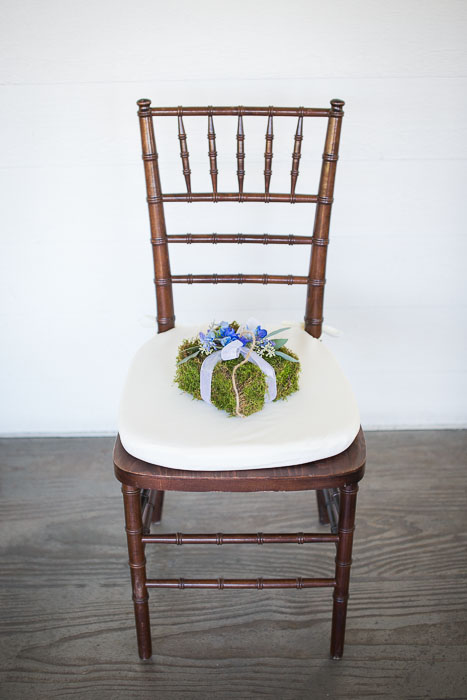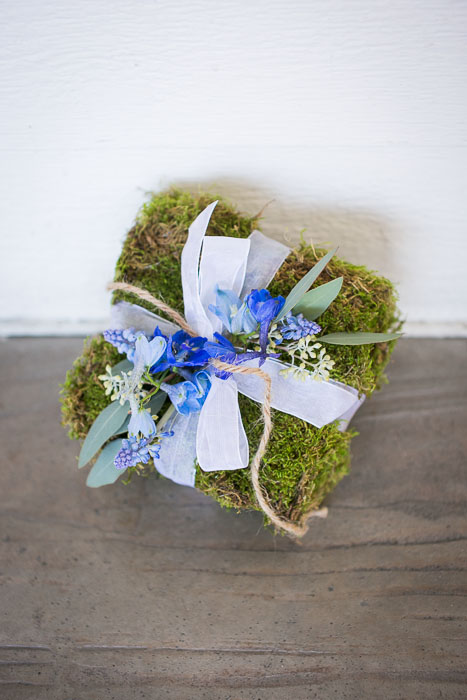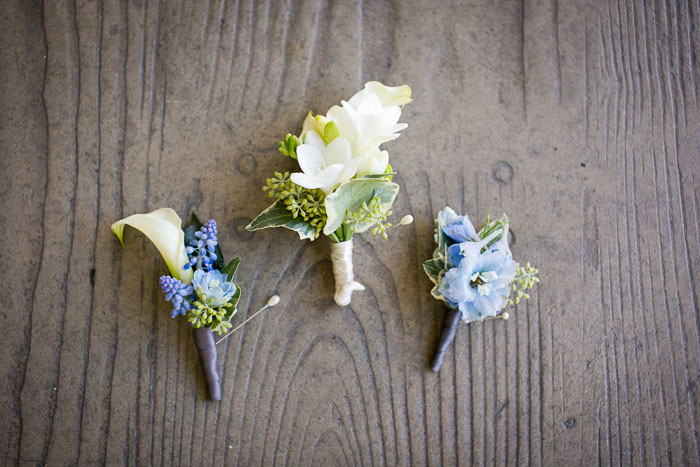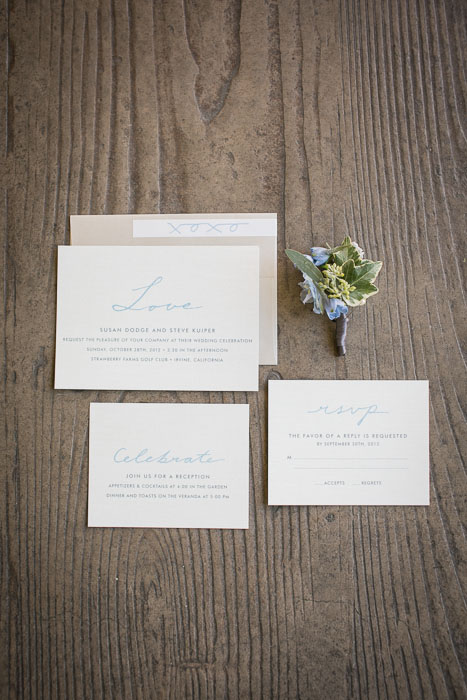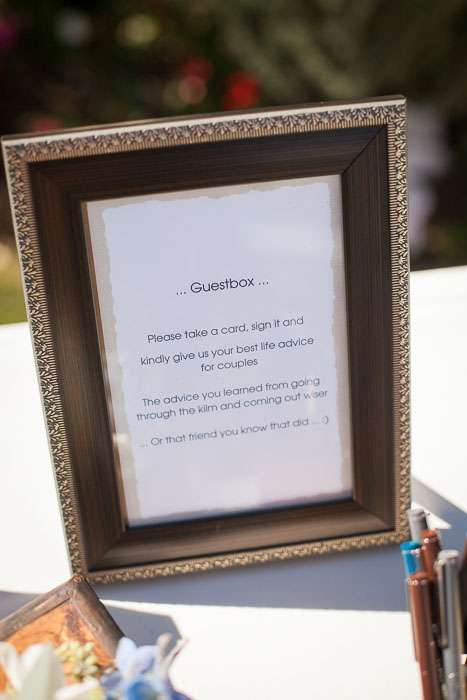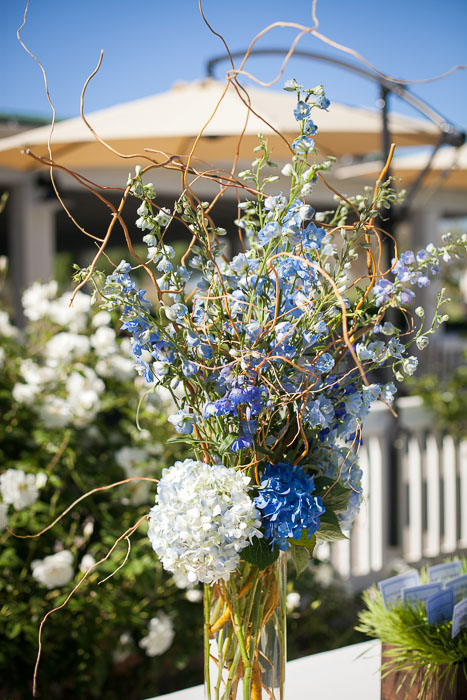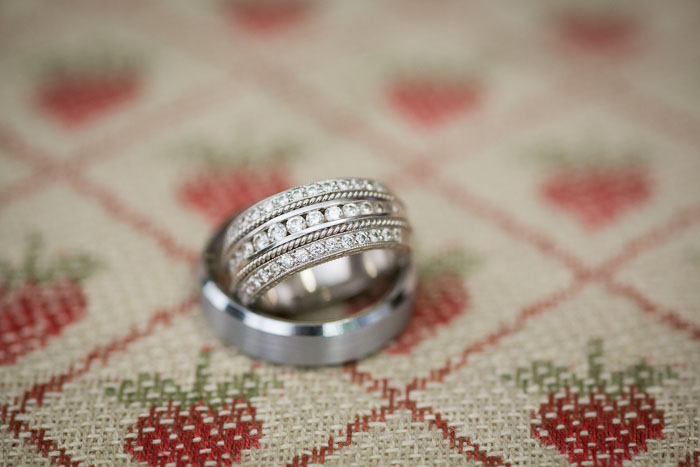 Did you have any "issues" with the small guest list from friends or family?
Not so much. We told people we would be having a small wedding and I think they understood.  It probably helped that people expect you to have a smaller wedding when it is your second.  But, there are no rules when you find your soul mate…big, little, destination….whatever is right for you should be acceptable to all!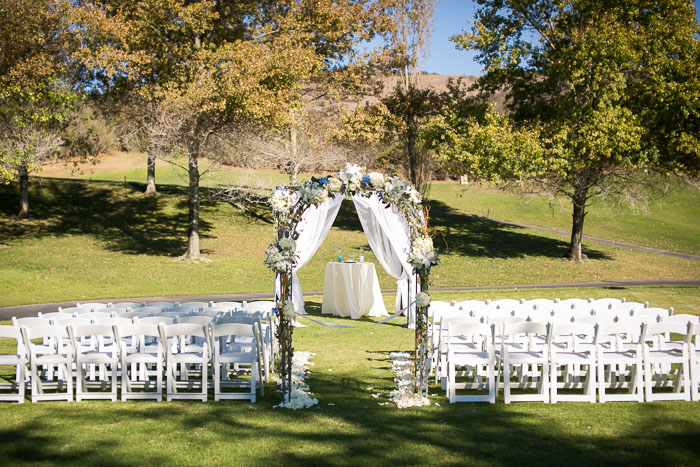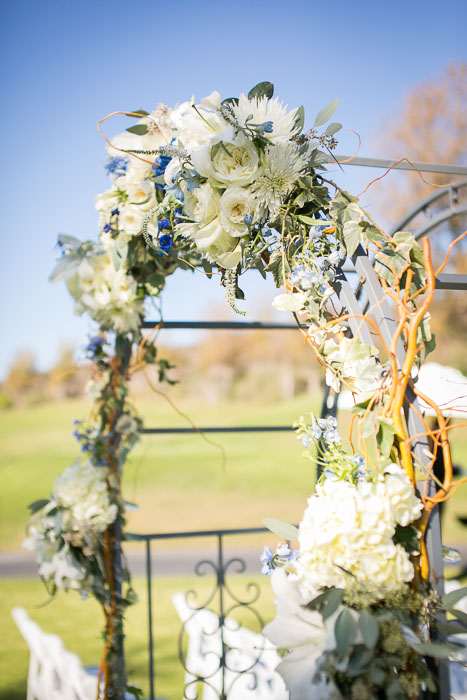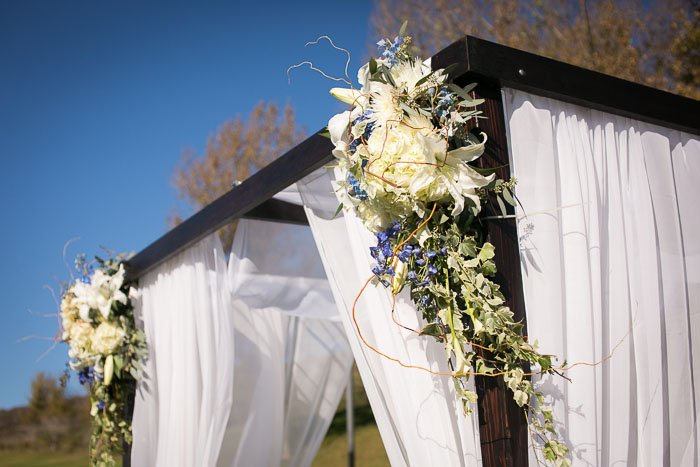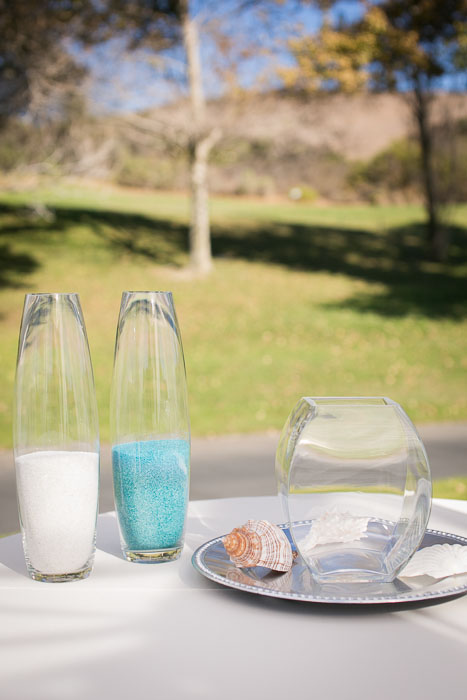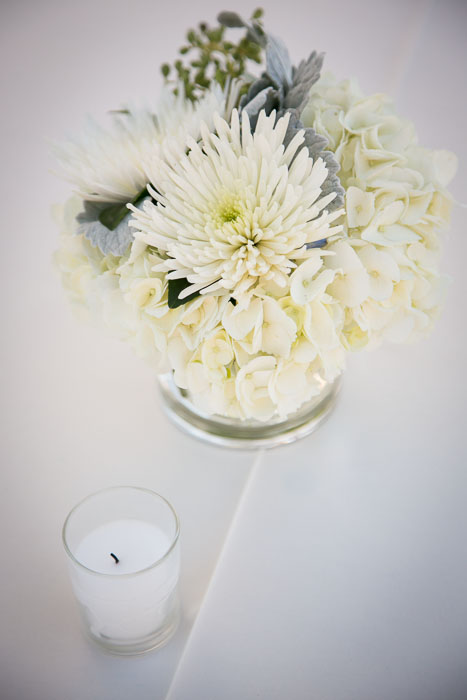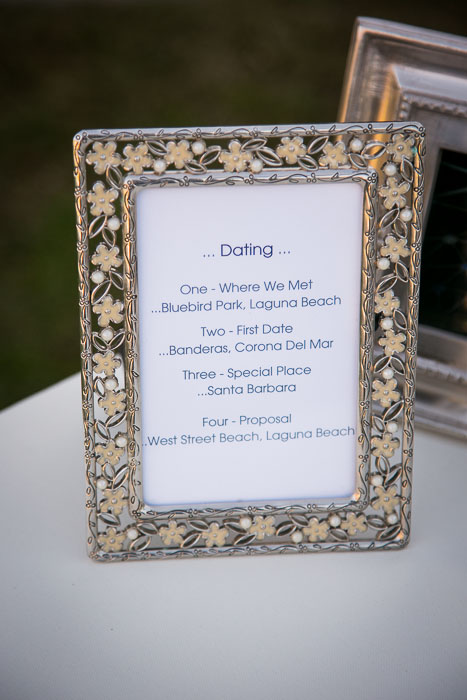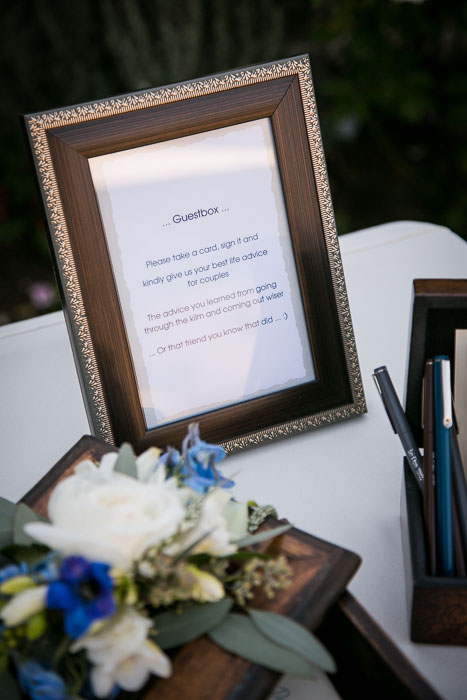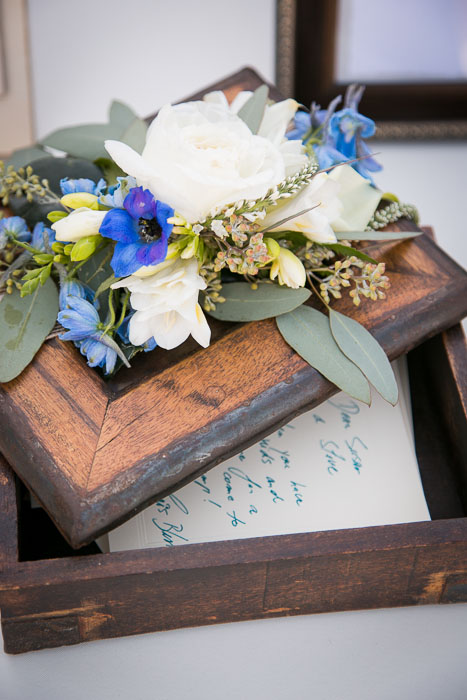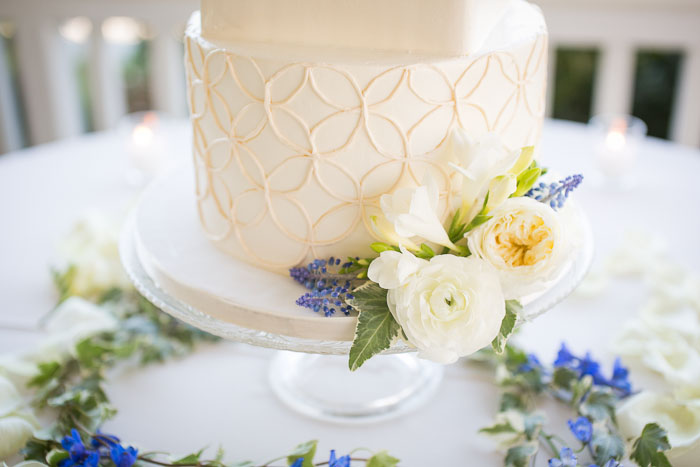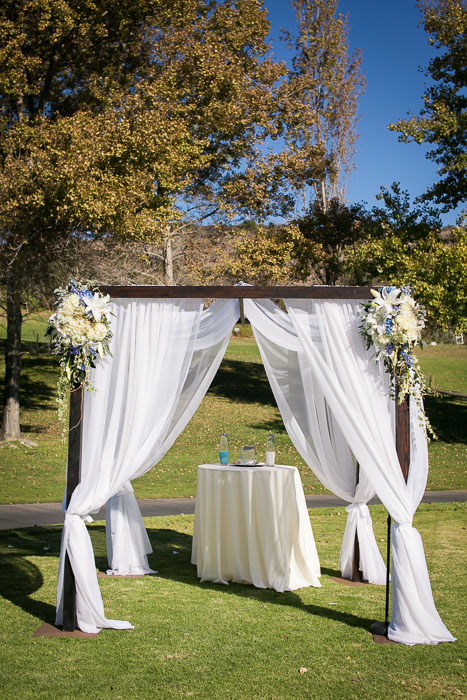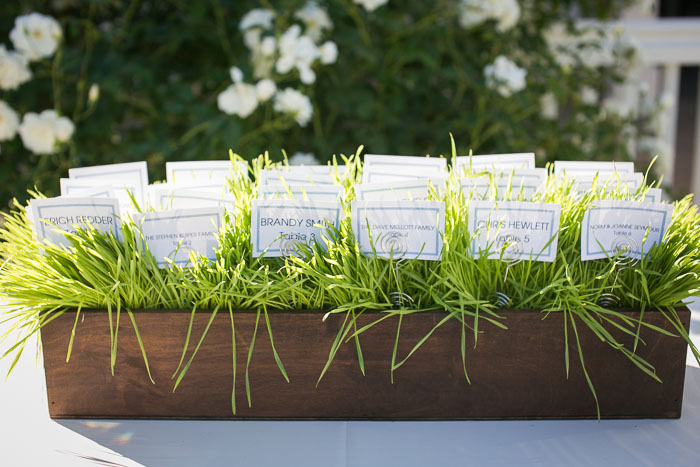 What where the highlights of your ceremony?  
By far writing and speaking our own vows to each other.  We had no idea of what each other would be saying, so every smile, laugh and almost tear captured on film was a true first emotional response.  It was also beyond special to have our children in our ceremony.  After all, we were not only blending two lives, but also becoming a blended family.  My son, Gabe, was so proud to step into his late Grandpa's shoes and walk me down the aisle…He took it very seriously!  Jake, my stepson, had an emotional moment (caught by both my photographer and videographer) during my vows when I expressed my joy at having Nate & and Jake now in my life.  And just before the ceremony, my sister gave me a surprise addition to my bouquet…my mother's broach and my grandmother's handkerchief.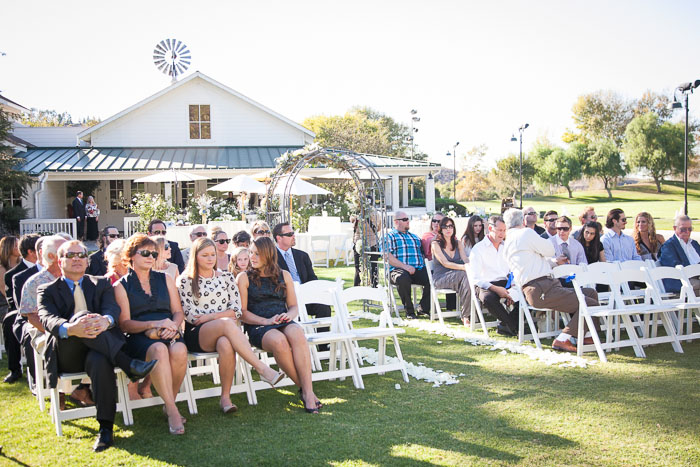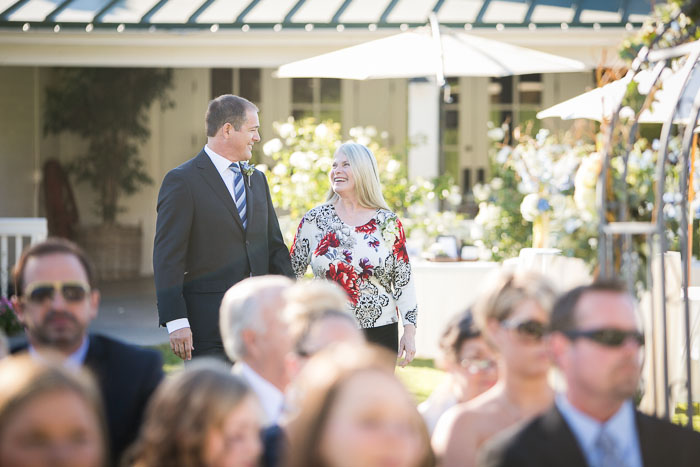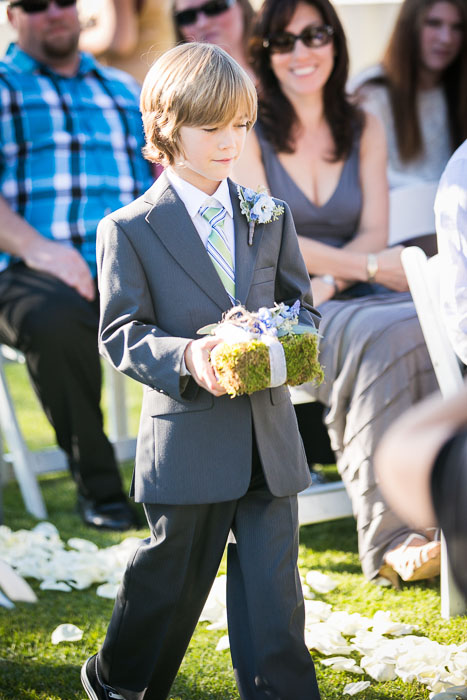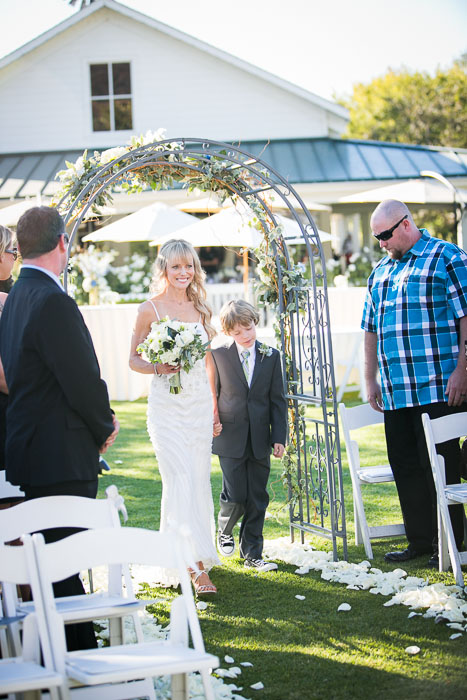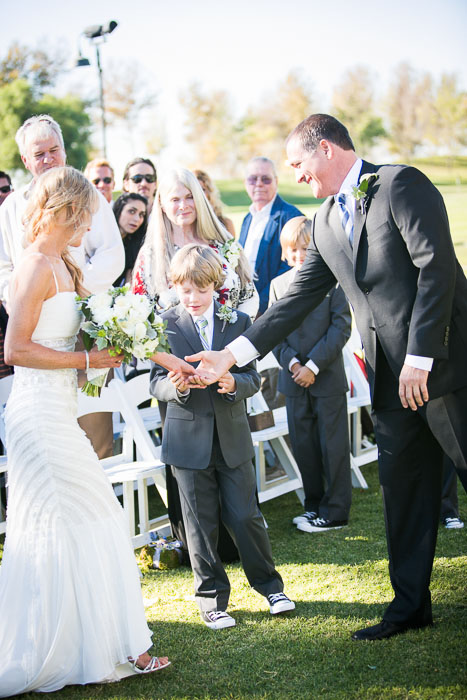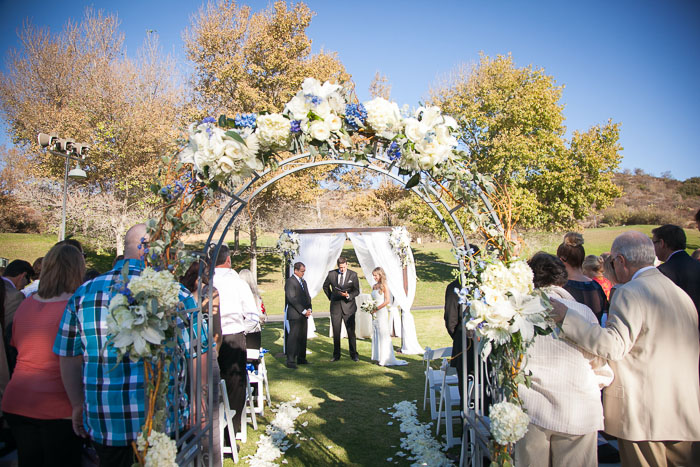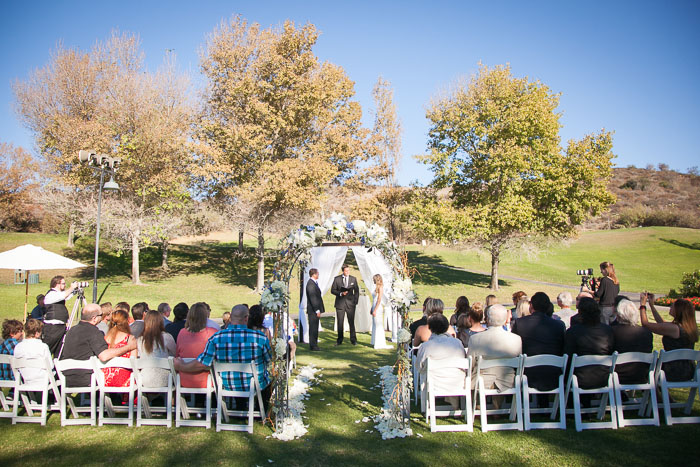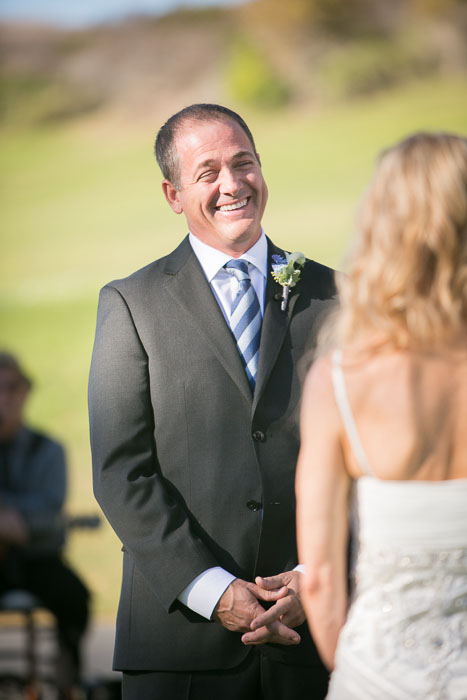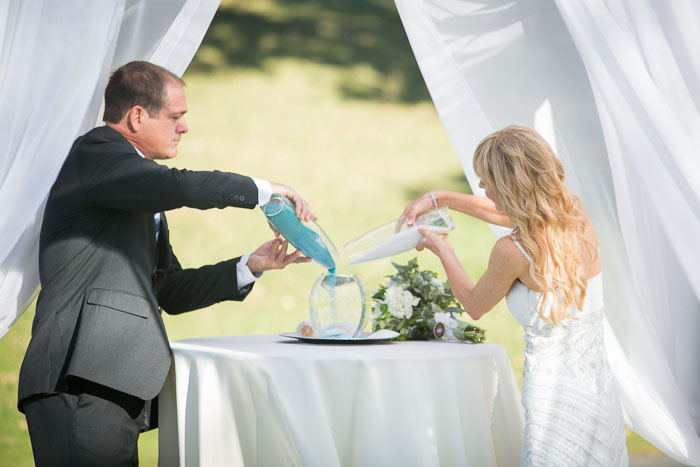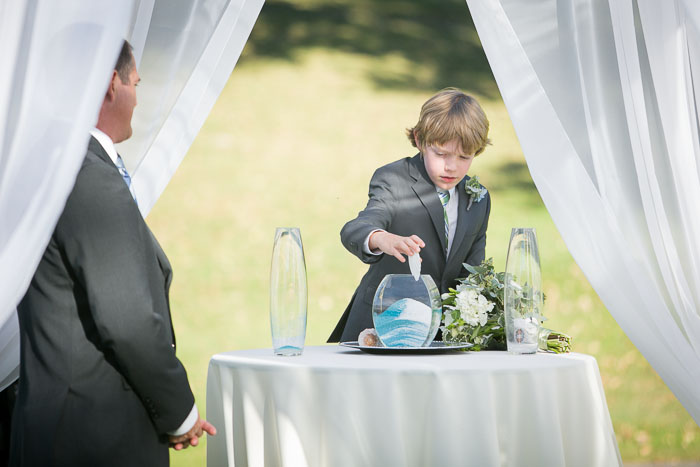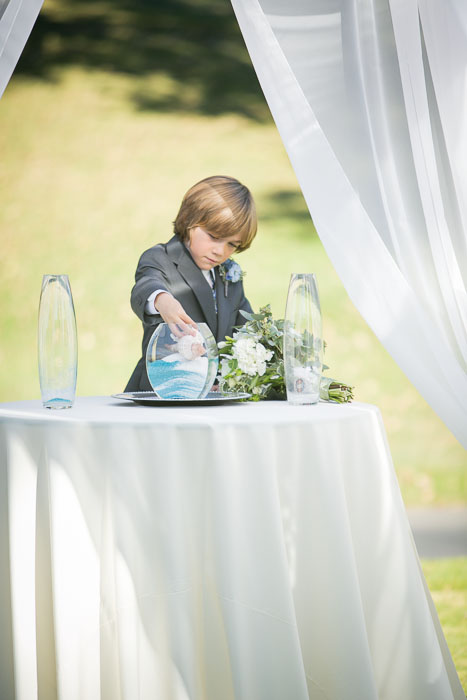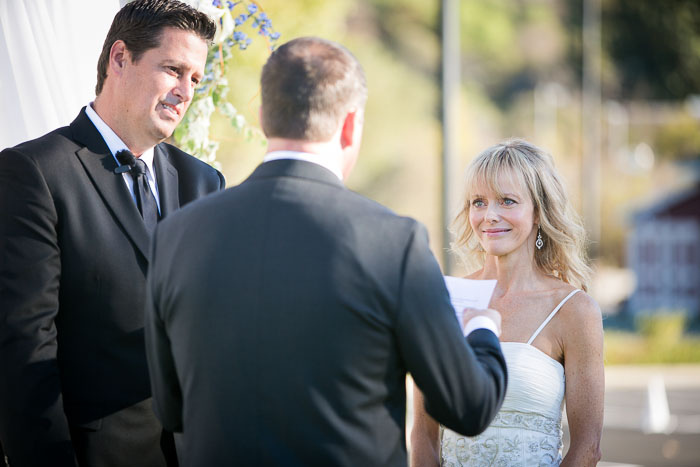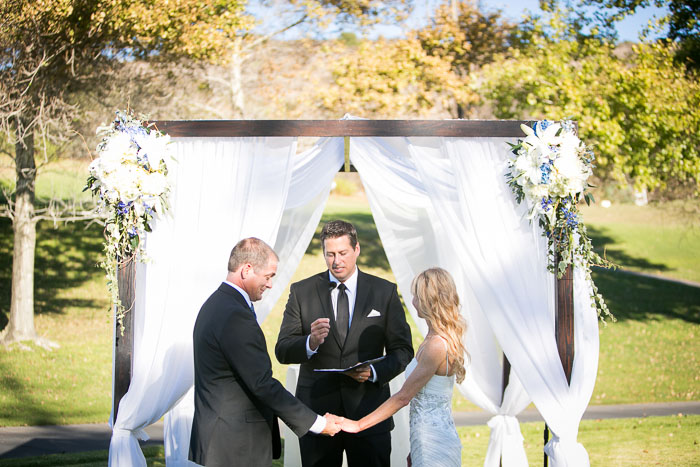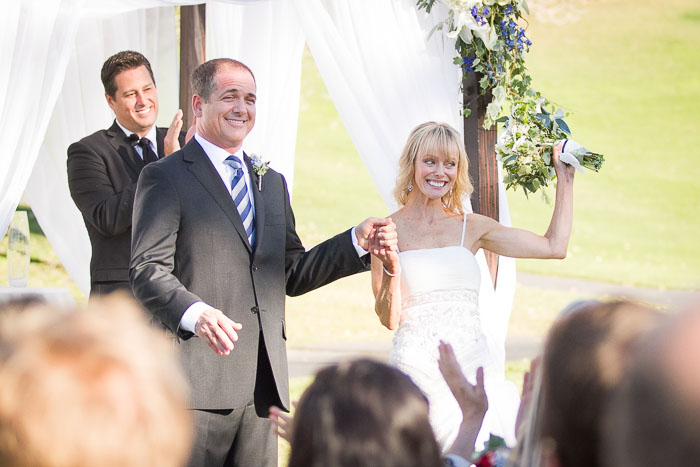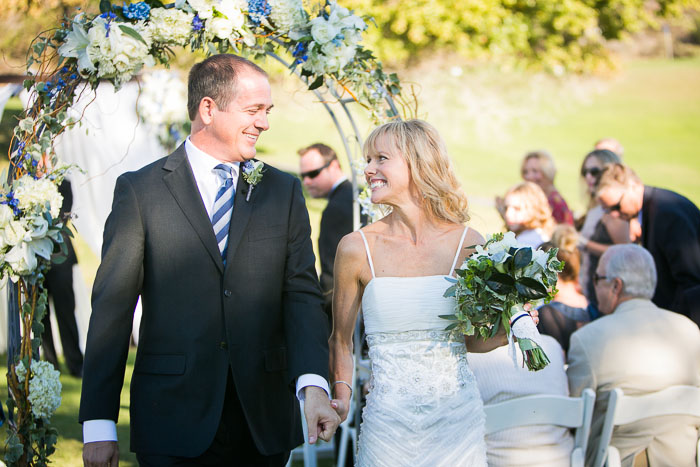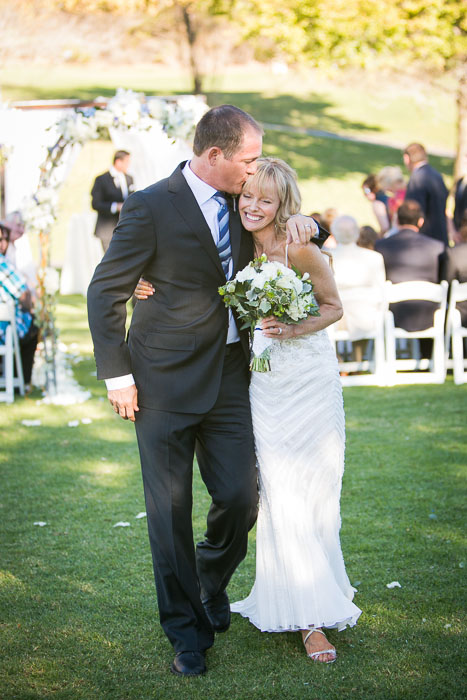 What were the highlights of the reception?
Hearing our friend and family's toasts to us.  They were very well spoken, kept it real and made us laugh.  (Am I really that gregarious and talkative?! Oh, how the people closest to us know us the best! ) Also, my son, Gabe at the end of the toast spontaneously said, "I want to toast too!"  I handed him the microphone and he said " Congratulations and best wishes, I love you mom"…so sweet, so special, so unplanned.  (Always  leave enough flexibility in your wedding for these moments.)  Feeling so loved by family and friends as well as my new husband was incredible.  Realizing you have quality relationships – priceless.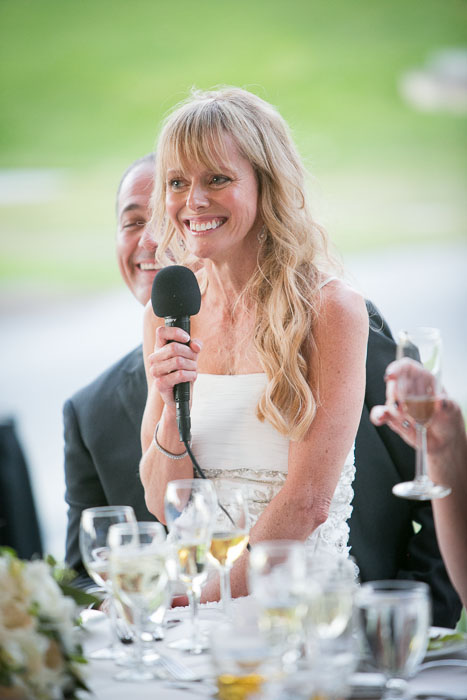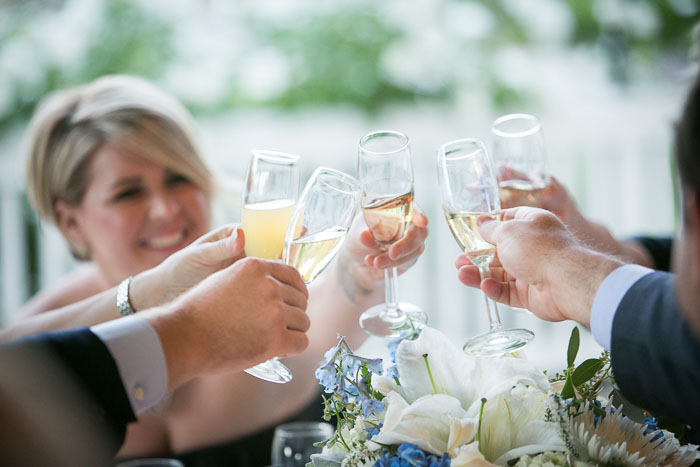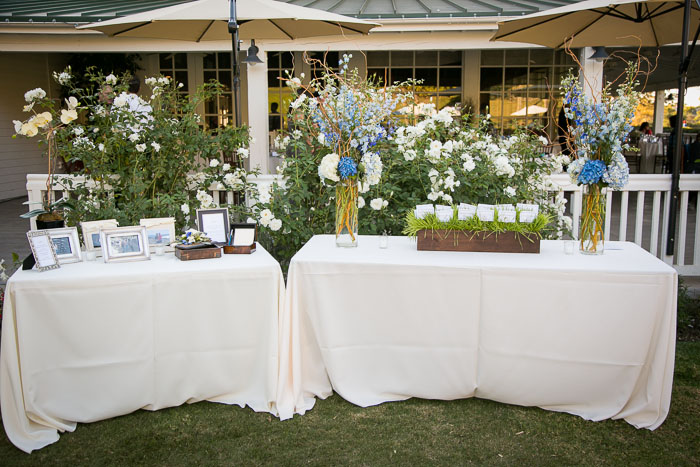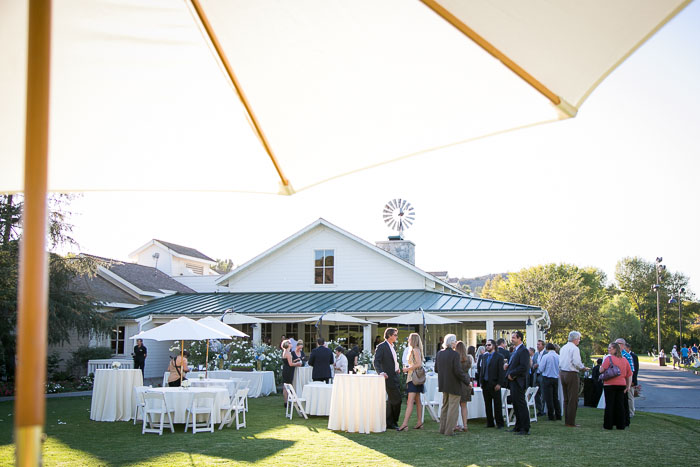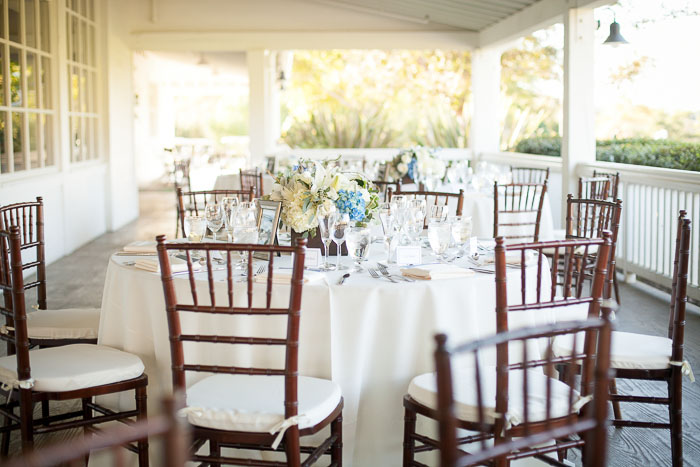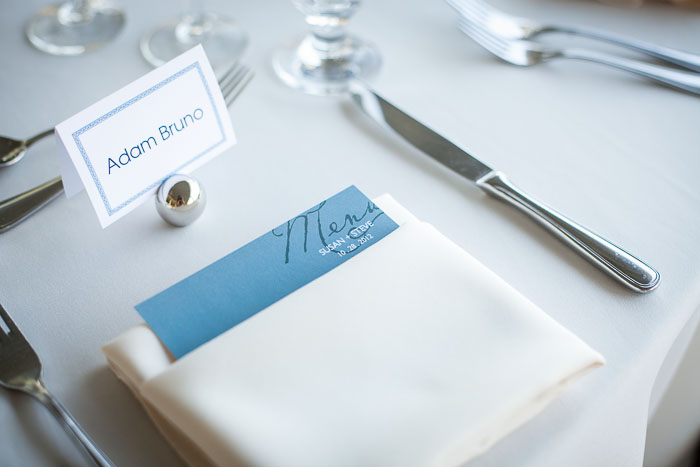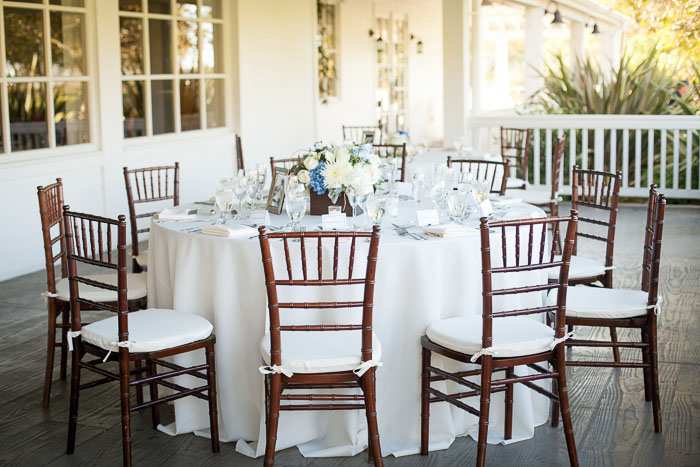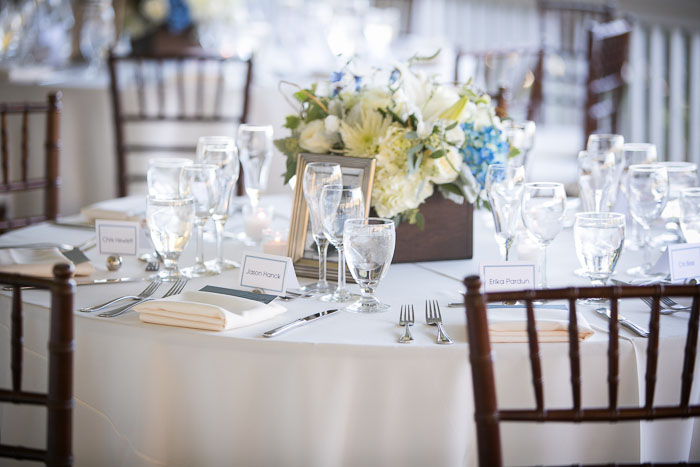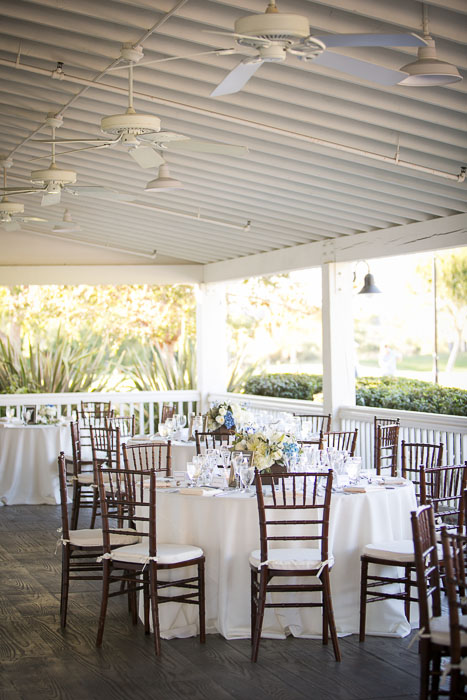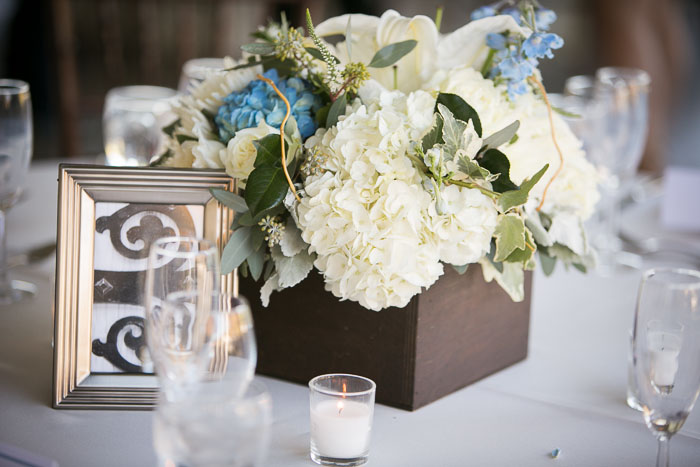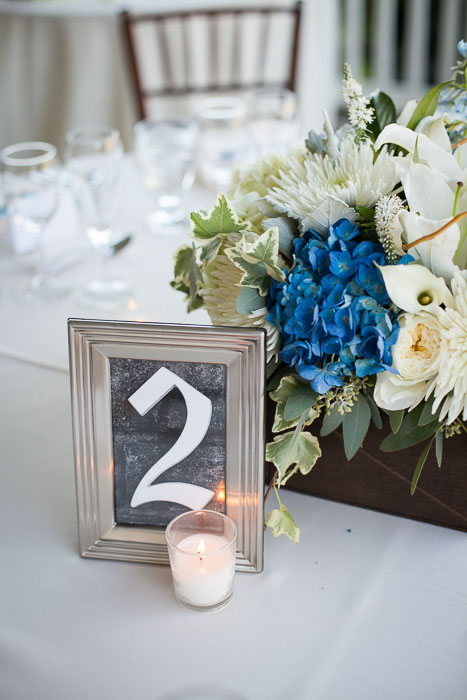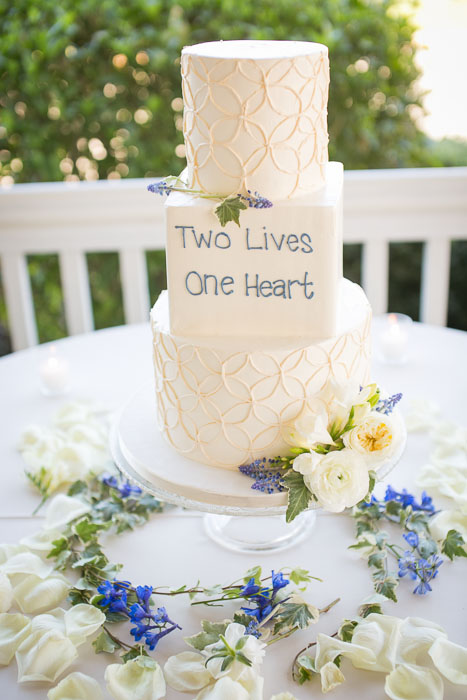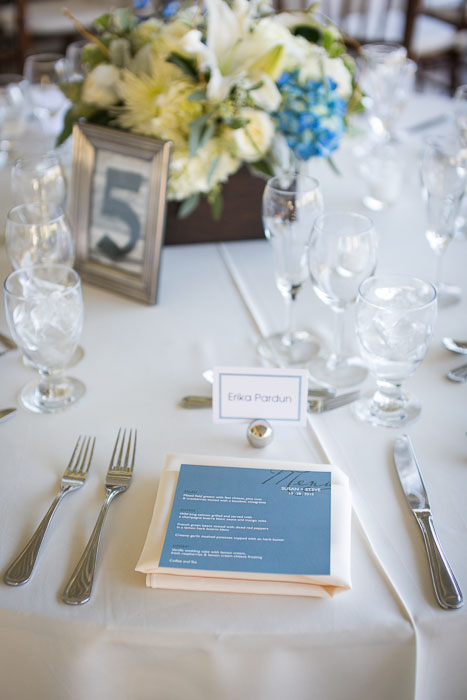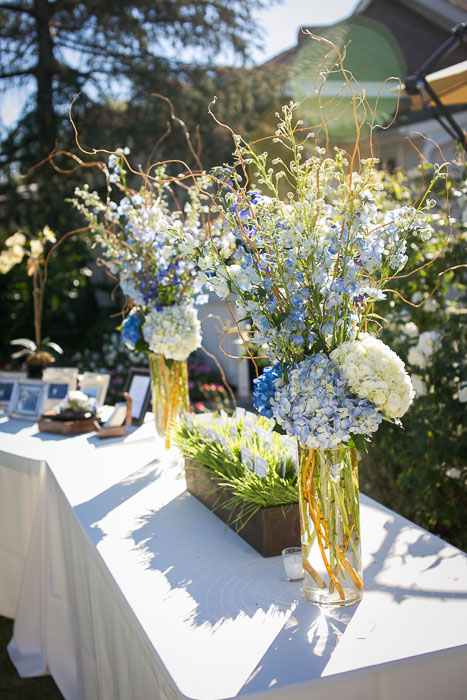 What was the best thing about having an intimate wedding?
We completely relaxed and enjoyed our wedding in the company of cherished, close friends and family.  And many, many friends and family commented on what a meaningful wedding it was and how much they truly enjoyed it.  Also, many of our friends who didn't know each other before exchanged numbers and got together separately from us after the wedding.  So, it seems an atmosphere of comfort and intimacy made it possible for new friendships to bloom – which delighted us!   We focused on love and not pomp and circumstance, therefore staying true to our own personalities and desires.  So, our wedding was "us", unadorned (okay, a little adorned with the dress and suit!) and real.  So, we were not stressed at all, only happy.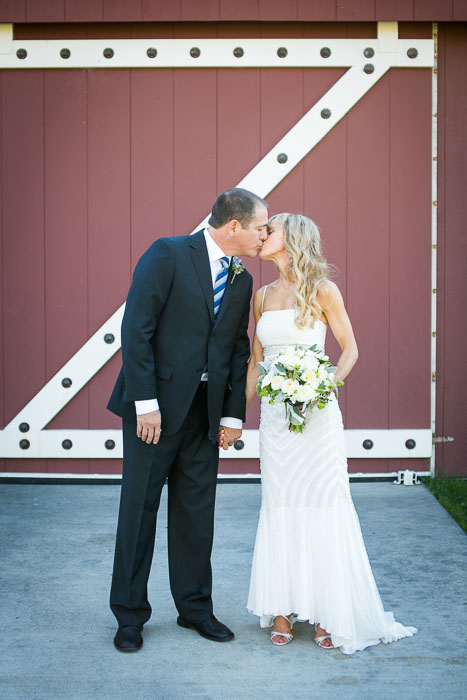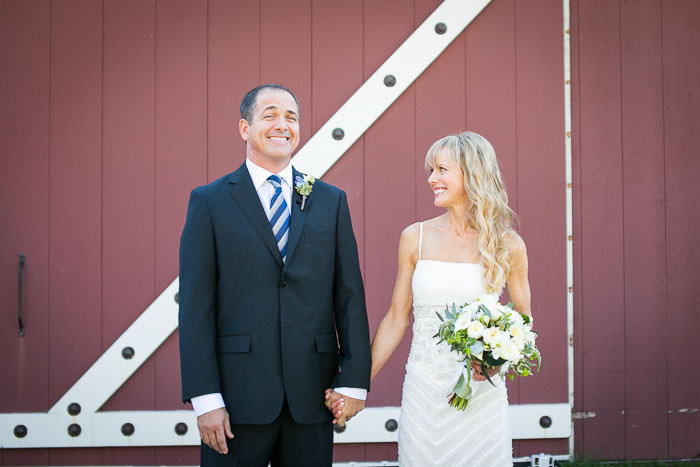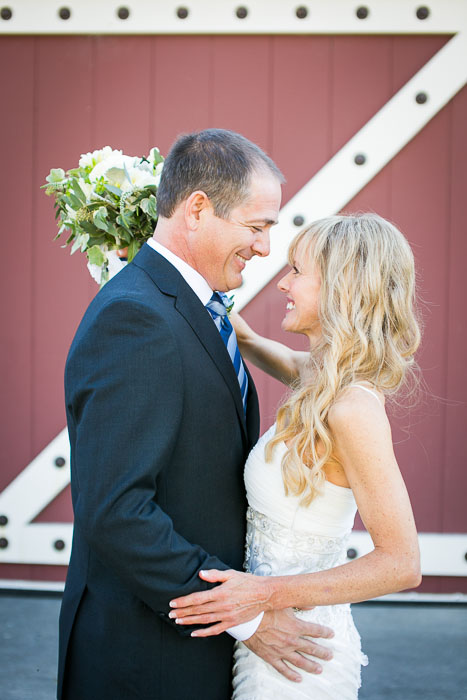 What advice do you have for couples considering an intimate wedding?
Do it.  Spend time in the very beginning being very honest with yourself and each other about what is truly meaningful to you and who you both are in a quiet moment.  Then fill in the day with your colors. Work with vendors  who can share and help express your wedding style.  The closer we get to becoming our true selves, the brighter we shine and the closer we get to making our wedding a reflection of our unique love and selves, the more beautiful it is.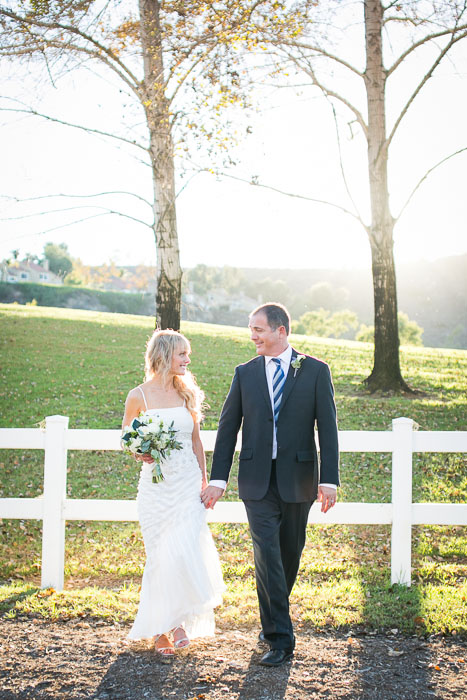 Vendors :
Photography: Kaysha Weiner Photographer
Cinematography: Jakfoto Films
Flowers: Florals by Jenny 
Location: Strawberry Farms Golf Course 

Invitations: Minted

Cake: Sweet and Saucy Shop 

Shoes: Badgley Mischka 

Dress: Nordstroms 

Music: Christopher Wooley 

Officiant: Vows for Two 

Table Numbers: Senter Studios 

Ceremony Almalfi Cabana, reception chairs, umbrellas — Signature Party Rentals 

Audio – Michael McNeil