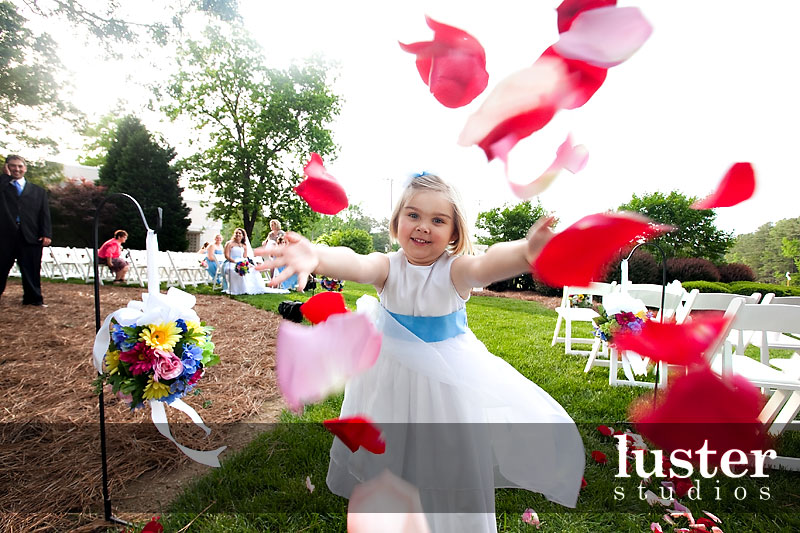 Second weddings often involve kids. If you or your partner have kids, you'll probably want them to feel part of your wedding day plans.  Getting them involved is a great way to prevent them from feeling alienated, and will also help them to get excited about your "I do's."
There are countless ways to get children involved, but before making any assumptions about their participation – its best to ask them how they feel about playing a role. Some kids won't be interested. Others might want to work behind the scenes. There are also those that don't mind the spotlight. Give your child some options, and let him choose a role that suits him.
Encouraging kids to offer their input on your wedding day decisions is a great way to make them feel part of things. Let them offer suggestions on everything from music to favors.
If you have a daughter, you could involve her in picking out your dress. A son might help the groom choose his wedding attire.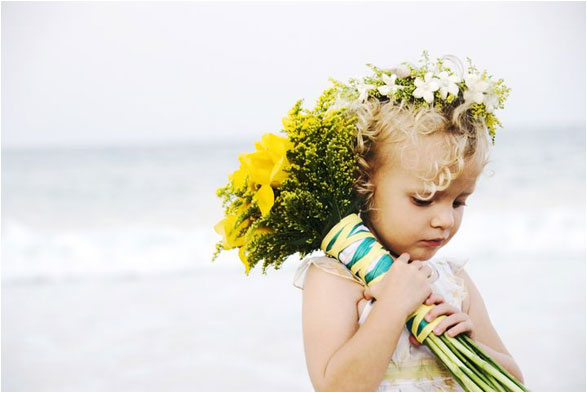 DIY Second Weddings
Crafty kids might enjoy helping you make DIY invitations, DIY wedding programs and place cards, as well as wrap favors. Older children might enjoy helping you decorate the venue for your wedding.
Terry got plenty of help from her daughter in preparing for her wedding.
"My daughter helped a lot … We made the invitations, response cards and many other items ourselves," she says, adding that her daughter also served as her maid of honor.
Ceremonial Roles at Second Weddings
Another way to get them involved is with ceremonial roles.
A girl under 10-years old might get a kick out of being a flower girl or ring bearer. A boy this age could serve as a ring bearer.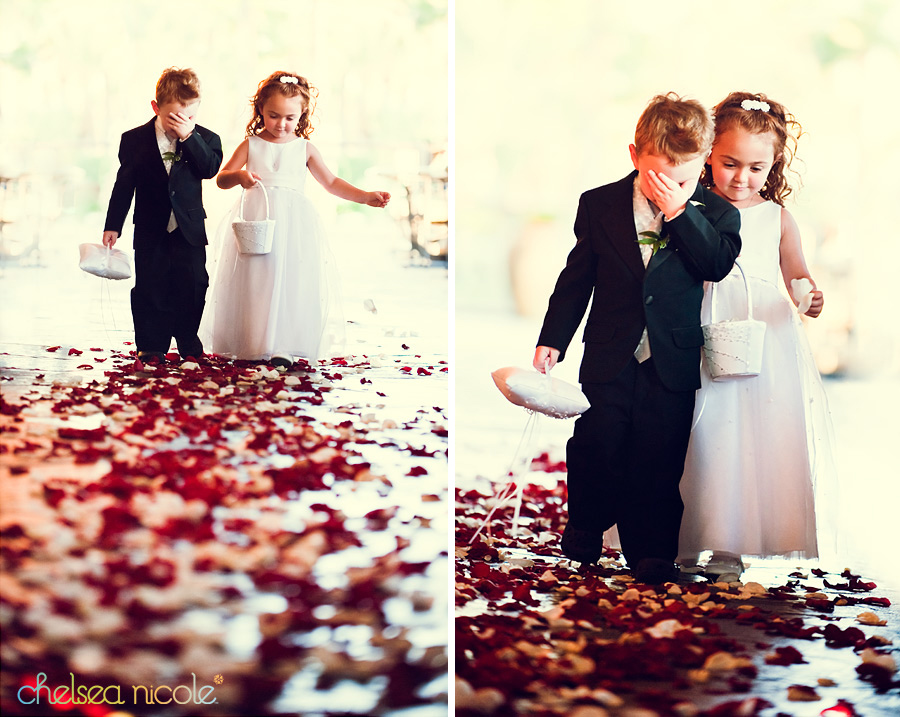 Paula had her four-year old son act as the ringbearer for her beach, destination wedding.
"He held the ring box in his hands and wore a beaming smile on his beautiful face as he walked up to Phil and extended his hand. This was my fist 'cause for tissue'. At this moment I couldn't be more proud of my little man!" says Paula.
Older girls could serve as junior bridesmaids, while older boys could serve as junior ushers. An older child could also serve as a bridesmaid, usher, groomsmen, maid of honor or best man.
Another meaningful role for a child of any age is to have him or her walk you down the aisle.
For kids that don't mind public speaking, there is the option of a biblical readings, reciting a poem, or even by giving a speech.
Kids that are gifted musically may want to offer up their talents by performing during the ceremony.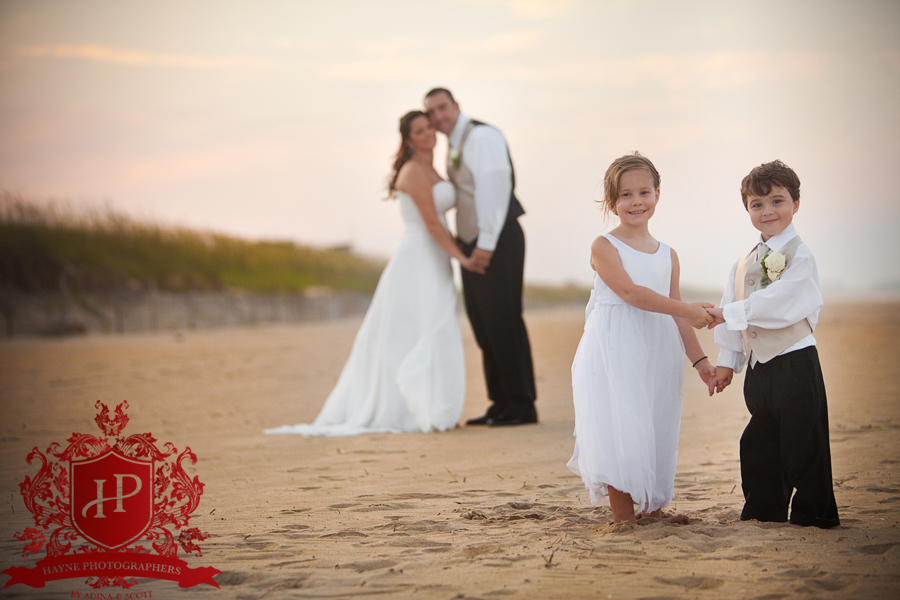 Creating Your Own Traditions
Another way to involve kids in second weddings is to integrate a special tradition into the ceremony. Wedding sand ceremonies are symbolic of the coming together of two families – each person holds a small vile of coloured sand and everyone  takes a turn pouring their sand into a bigger urn.
A ring-warming ceremony is also a wonderful new tradition where everyone takes a turn holding the wedding bands and offering a silent wish while they do so – this could be done intimately with both families before the ceremony begins, or you can ask the officiant to integrate this into the actual services.
Photo One: Luster Studios; Photo Two: Chesea Nicole; Photo Three, Four: Brooke Mayo; Photo Five: Hayne Photographers