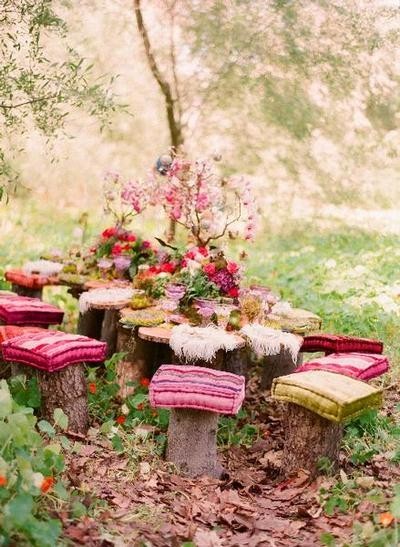 … a dreamy table setting in the woods.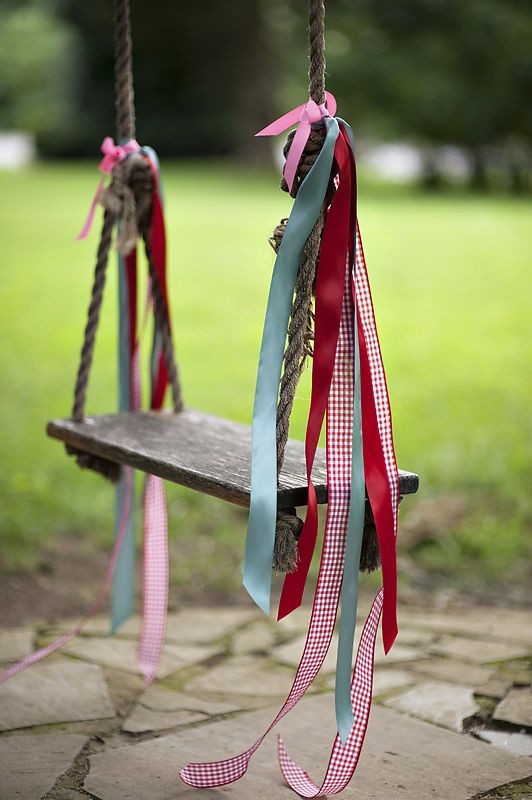 An old-fashioned swing calling your name.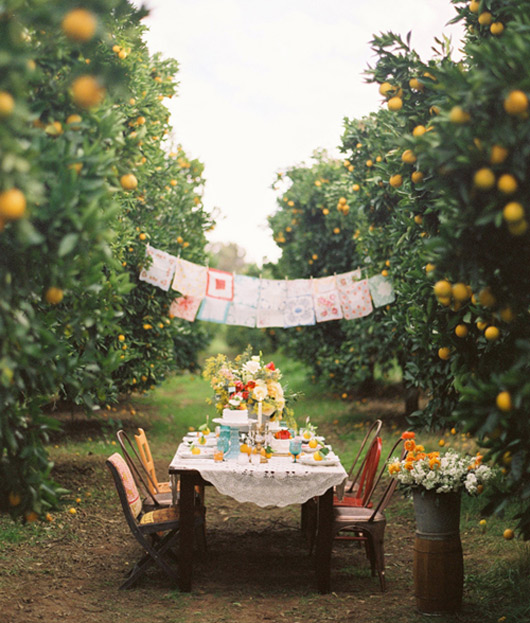 Dinner in an orange grove.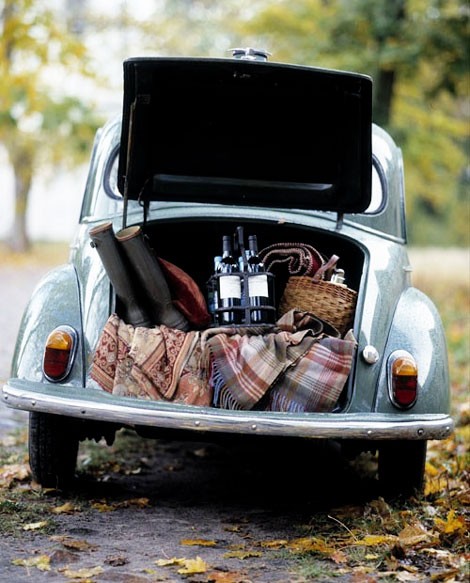 A picnic for two (complete with rubber boots for sea glassing!)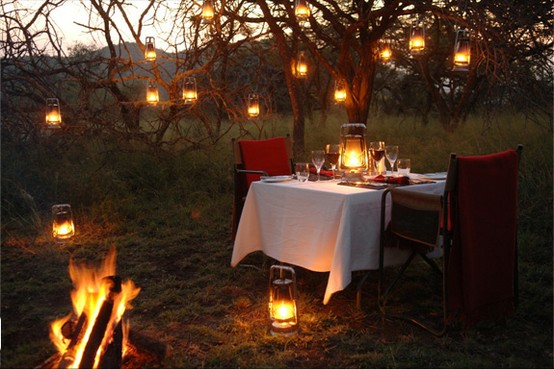 Lanterns in a sheltered nook; the scent of wood smoke.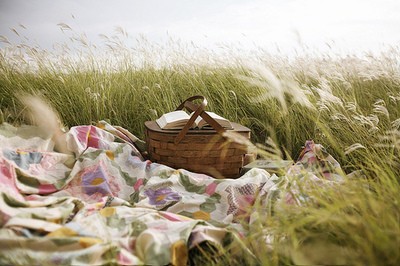 A book, a basket, a blanket and a water view.