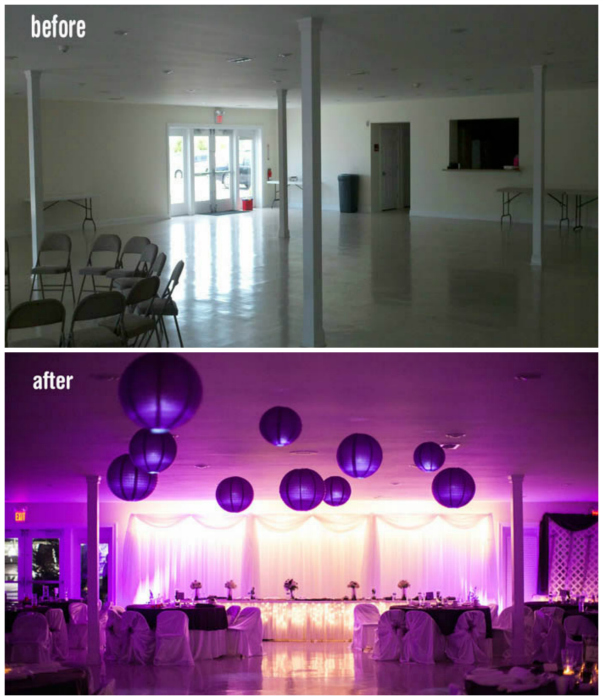 Here's a little industry secret: lighting can make or break an event space. Celebrity wedding planners Preston Bailey and Colin Cowie swear by lighting to transform their spaces into areas fit for the glitterati, but for the average bride, lighting can appear to be an unnecessary add-on. Well, let me shed some light on the situation (pun intended): this techy detail may often be overlooked, but, particularly for indoor venues, it's an absolute necessity. It creates a mood and can give your décor, flowers, cake, and, yes, even you and your guests, picture-perfect illumination.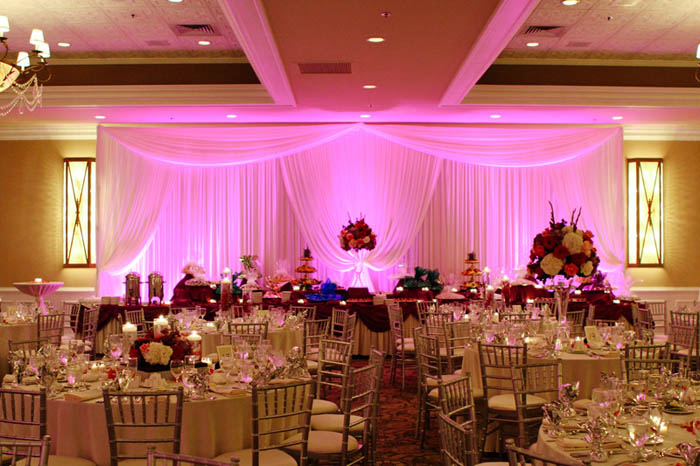 Unfortunately, not only do couples nix the idea of lighting because they may not fully understand its importance but also because quality lighting can get pricey. For those who want to save without skimping, check out DIY Uplighting, a company that actually rents out lights for uplighting purposes. (FYI, uplighting is exactly what it sounds like – lighting that shines from the floor up.)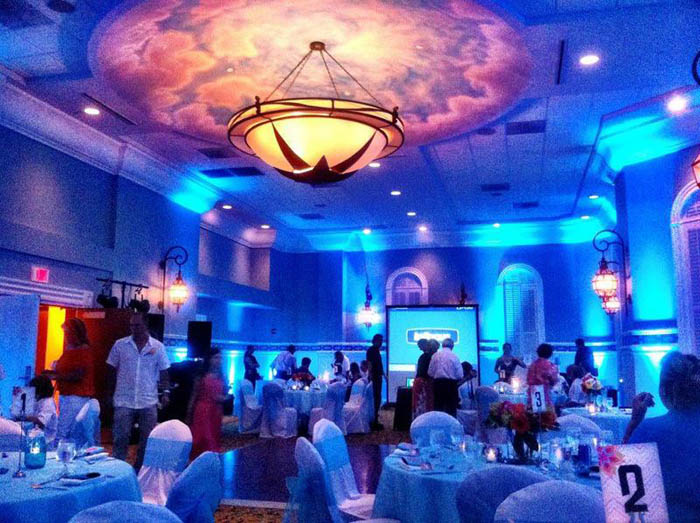 Lights are $19 each for a rental period of seven days. They only rent out modern LED lights, which use minimal power and don't get hot, so be assured no fire will break out while you're burning up the dance floor. We recommend renting enough lights to space approximately 6-12 feet away from each other. The closer you put them, the more of an even wash of color you will get. Each light features seven colors to choose from — red, green, blue, cyan, magenta, yellow, and white – which you can mix and match, or cast a one-color glow over the entire room.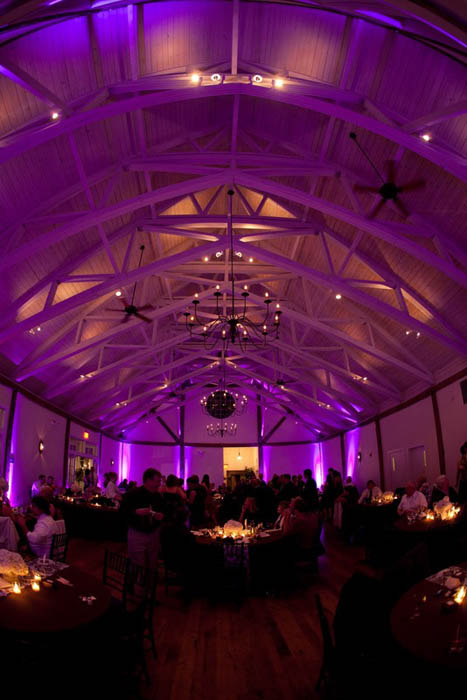 So ditch the harsh fluorescents and turn to DIY Uplighting for professional-quality lights that will allow you to bask in the glow of your wedding day.
Sponsored post.