Thinking of hosting a barbecue reception for your wedding?
Planning a barbecue reception starts with the details. To take a barbecue from a traditional neighborhood affair to a casually gorgeous wedding event, set the mood with the little things, like burlap menus, wooden signs or a creative utensil display. All of those mason jar ideas you have been meticulously collecting? Here's the place to implement them in all their full glory.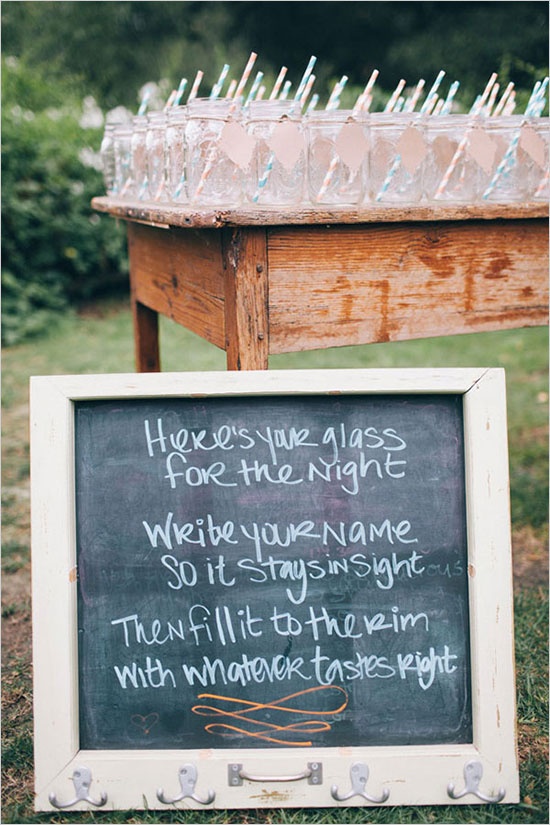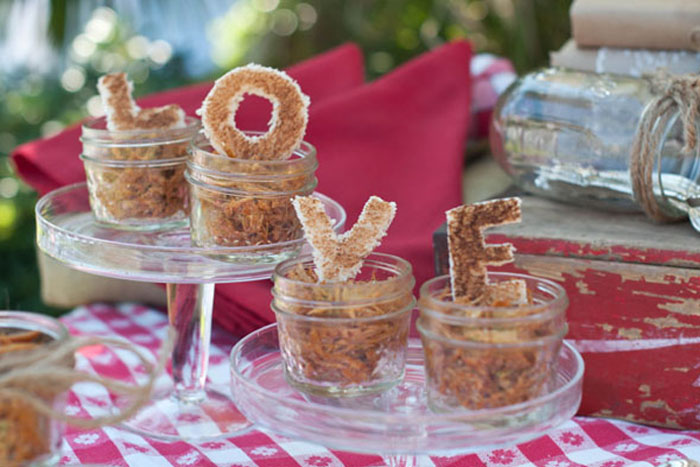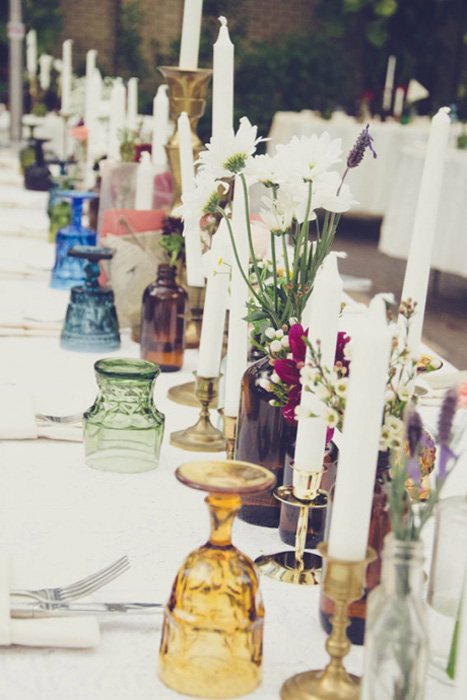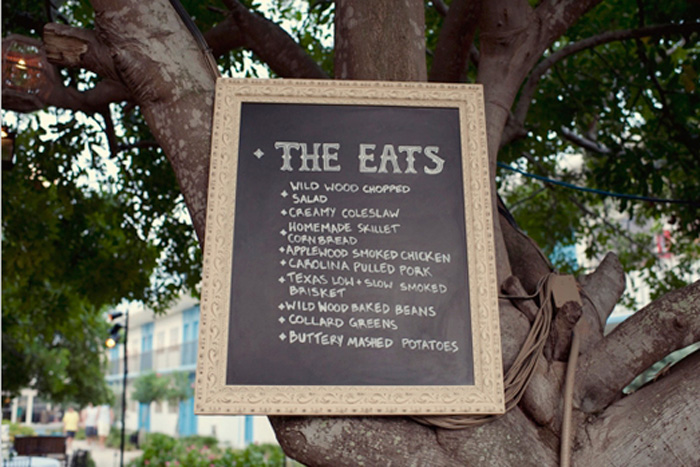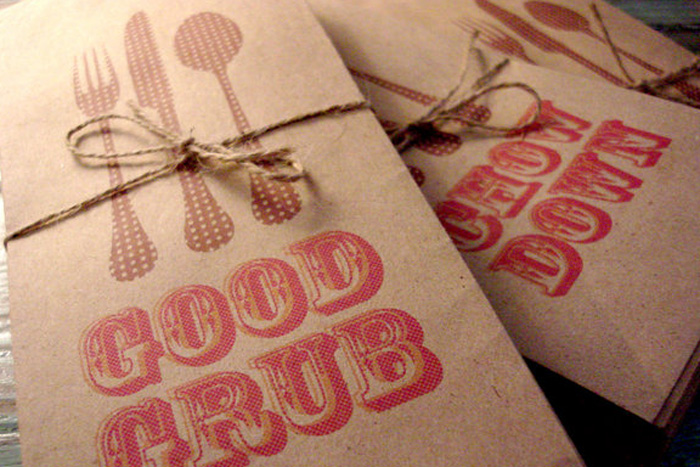 When planning your menu, the first thing to consider is who will be handling the grill. Depending on the size of your guest list, grilling for everyone might be a truly time consuming event. We recommend asking either a trusted friend or neighbor (who knows their way around the grill), or lining up a couple of family members to each take an hour, so no one is stuck with all of the effort. You might even consider snagging some snappy aprons so your grill fiends can cook your meat in style.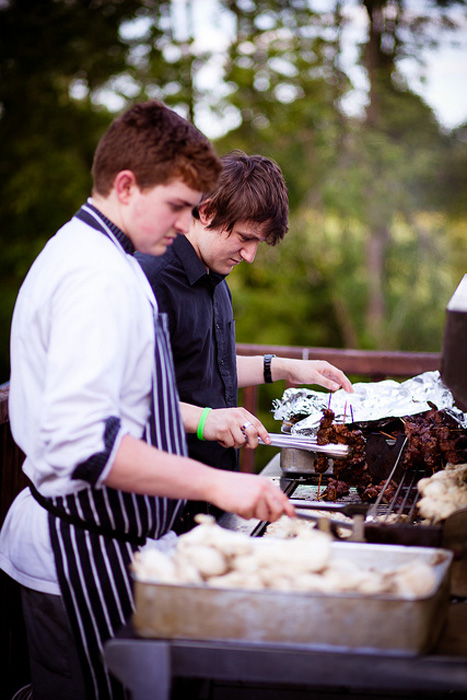 Now that you have a plan for your meat, let's talk sides. We are all for the meat extravaganza that is barbecue, but we are also BIG fans of the things that come with it. Since your wedding isn't just any ol' barbecue, we love the idea of dressing up your sides with some creative and practical serving ideas. Serving your salad in glass jars, for example, is a great way to keep food chilled and free of any wandering wildlife that may happen by. Serving fruit on skewers, unexpected food in shot glasses or corn the cob on a stick can turn ordinary foods into extraordinary crowd pleasers.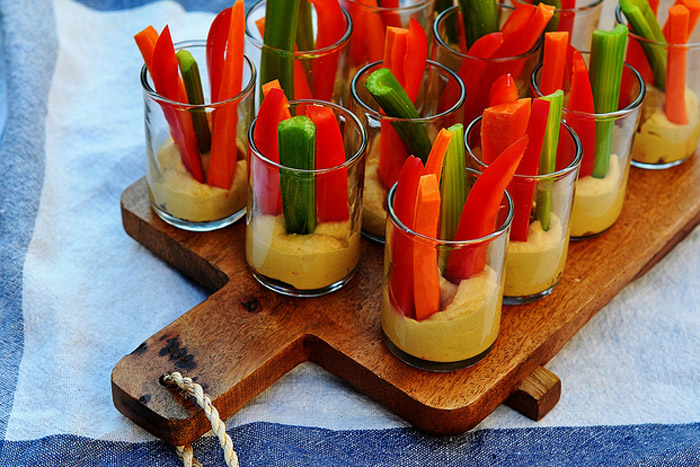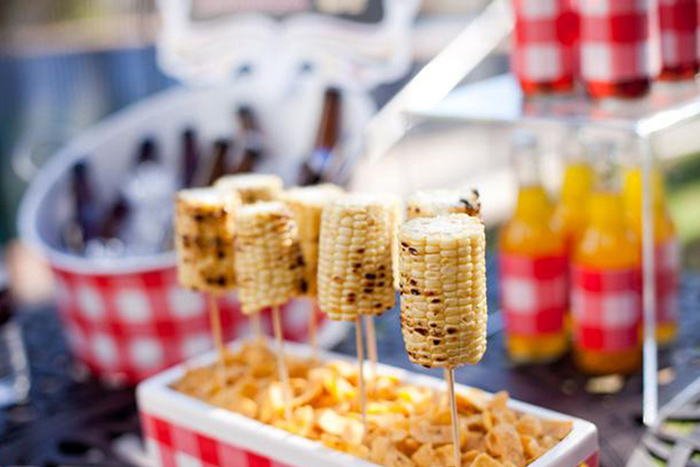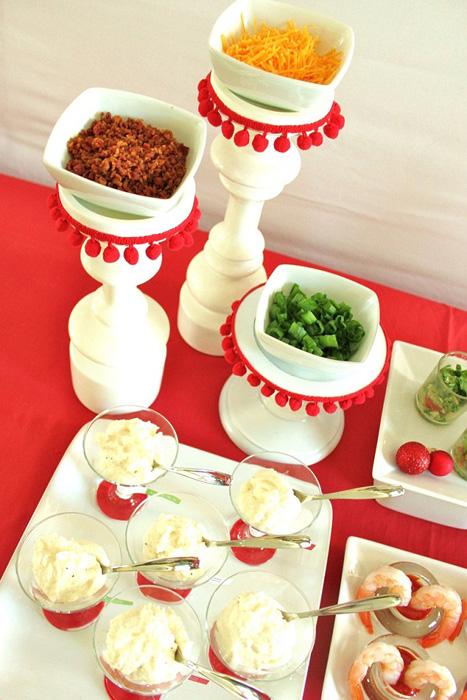 Embracing the barbecue style for your reception means getting to have a little fun with some of your dessert options. Things like ice cream, cheesecake, and strawberry short cake are perfect for summer, and are sure to tickle your guests' taste buds.  Then again, wedding cake goes with EVERYTHING, so don't feel like you can't combine your dream cake with your barbecue reception, we promise your guests won't mind.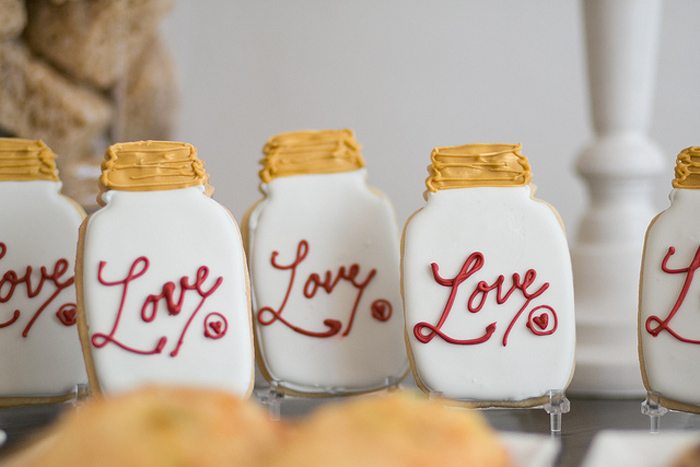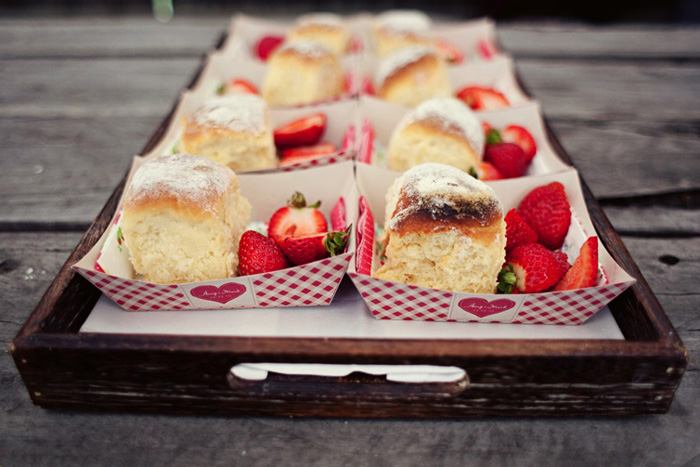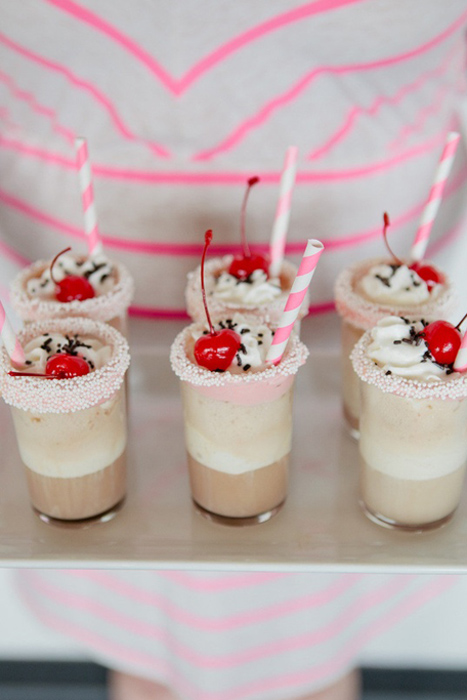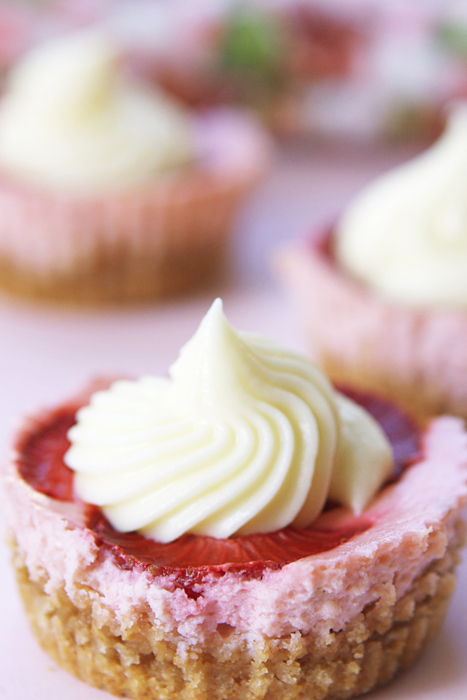 And after your guests are stuffed with delightful cuisine and worn out from an evening of celebration, send them on their way with an adorable barbecue favor. We suggest embracing your theme to the fullest and handing out miniature cherry cobbler or peach crisp in a jar, or even little bottles of barbecue sauce to commemorate your happy day.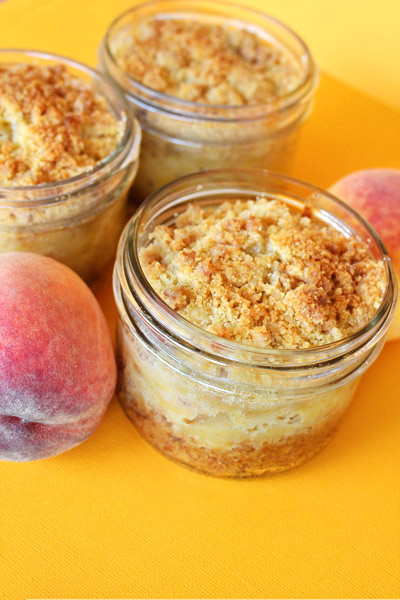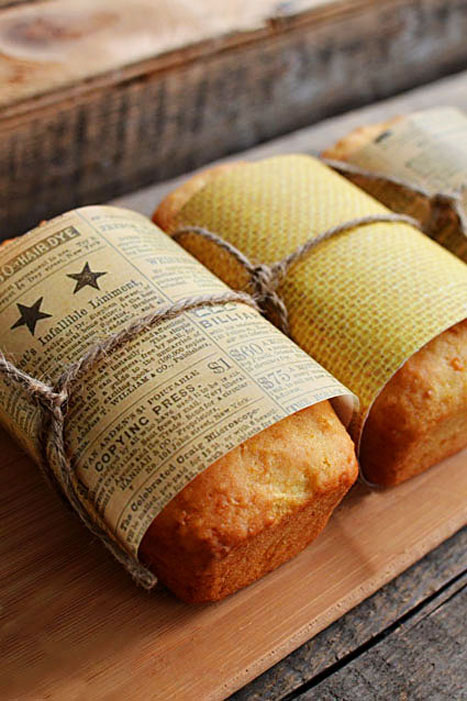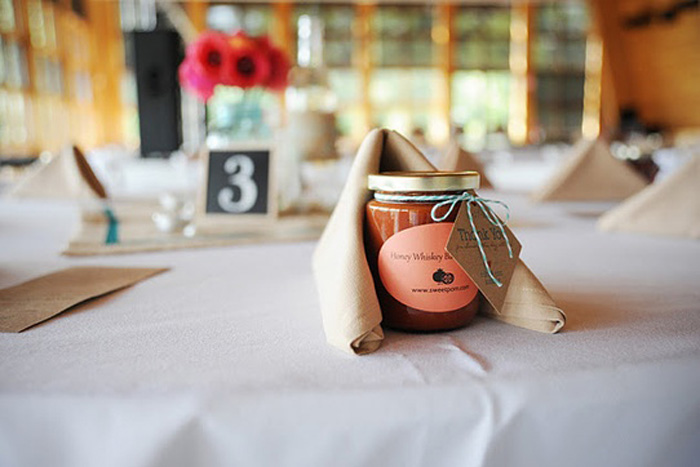 Photo one:  Josh Snyder Photography; Photo two: Wedding Chicks; Photo three: iloveswmag.com; Photo four: rocknrollbride.com;  Photo five: weddingchicks.com; Photo six: weddingwindow.com; Photo seven:  flickr.com (Claire Dancer);  Photo eight: midwestfoodconnection.or;g Photo nine: hwtm.com; Photo ten: celebrationsathomeblog.com; Photo eleven: weddingomania.com; Photo twelve: forum.weddingcentral.com; Photo thirteen: stylemepretty.com; Photo fourteen: butteryaffair.com; Photo fifteen:  intimateweddings.com;Photo sixteen: intimateweddings.com;  Photo seventeen: ledburydrive.blogspot.com