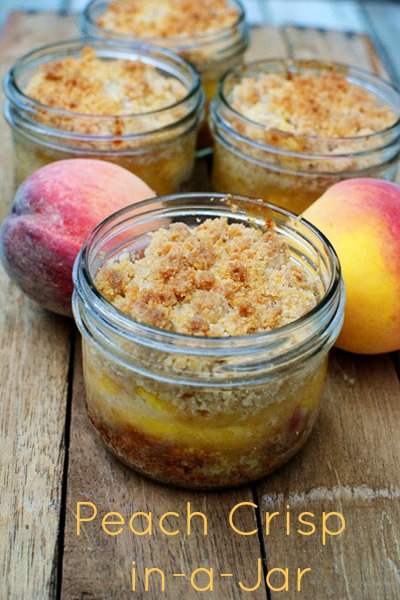 Peach crisp anyone? How about peach crisp in-a-jar?
These would make perfect individual desserts for a wedding shower, or delicious DIY wedding favors. Just add a lid and tie a ribbon around the jar and you're good to go.
This recipe fills eight Wide Mouth Mason Jars – 250 mL

.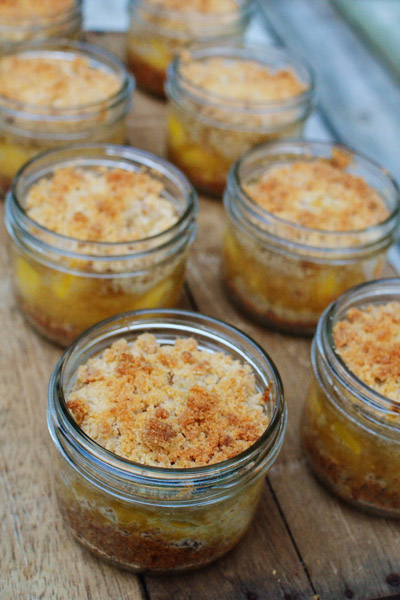 Peach Crisp in-a-jar Recipe
Ingredients:
Peach Crisp Filling:
6 fresh peaches, peeled and chopped
1 cup sugar
1/2 tsp. cinnamon
2 eggs beaten
Juice from one lemon (I used a lime because I didn't have a lemon on hand)
1/2 cup of flour
Graham Cracker Crust:
16 graham crackers crushed
6 tablespoons melted butter
2 tablespoons sugar
Crumble Topping:
1 1/4 cups flour
1/2 cup brown sugar
1/4 tsp. salt
1/4 tsp. cinnamon
one stick of butter, melted
Preheat oven to 350 degrees.
Prepare peaches.
In a large bowl, combine peaches along with the rest of the peach crisp filling ingredients. Set aside.
Place crushed graham crackers, melted butter and sugar in a medium bowl and mix thoroughly. Press several tablespoons of the mixture into each jar and press down with a measuring cup.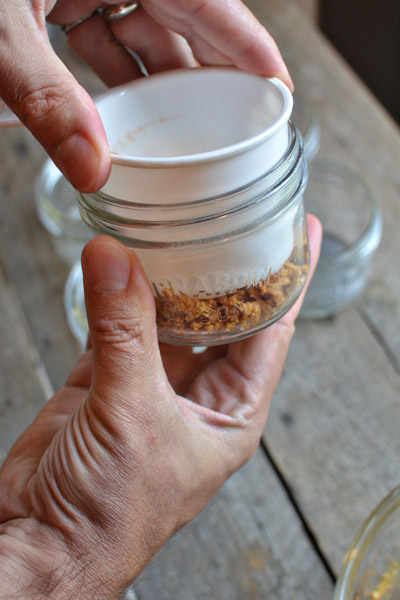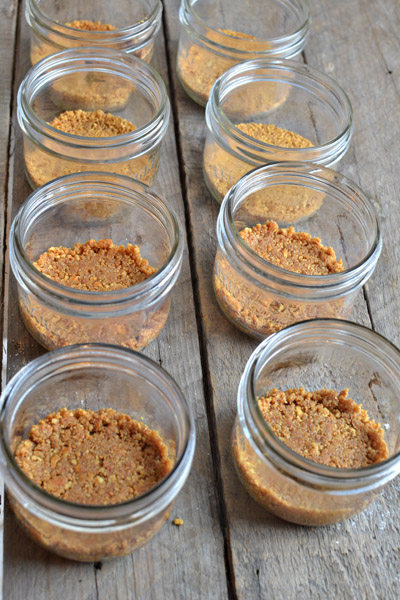 Mix ingredients for crumble topping using a whisk. It should look something like this:
Set aside crumble topping.
Spoon crumble mixture on top of peach filling. If you are planning to add a lid, do not overfill.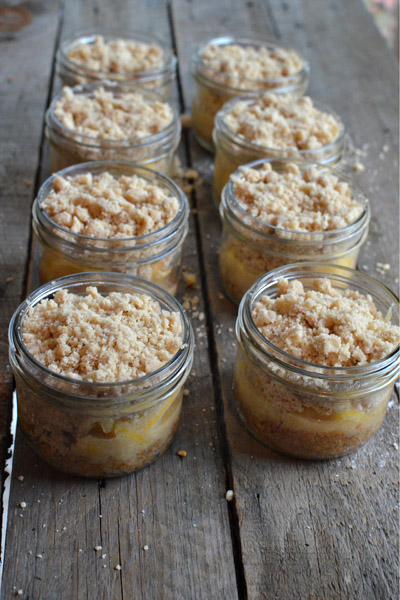 Place jars on a parchment lined baking sheet and bake for 30-35 minutes on a low oven rack.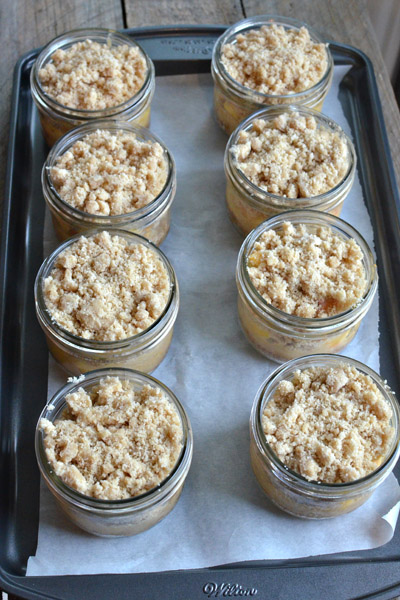 I turned my oven up to broil for the last couple of minutes to brown the crumble topping. Enjoy! (Amazing with a scoop of vanilla ice cream on top!)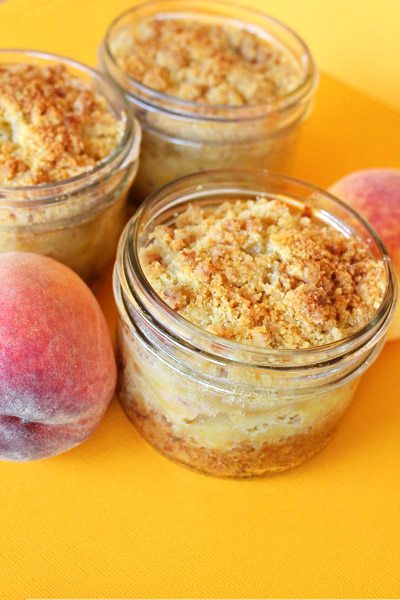 Want more recipes in a jar? Check out Banana Bread in-a-jar.