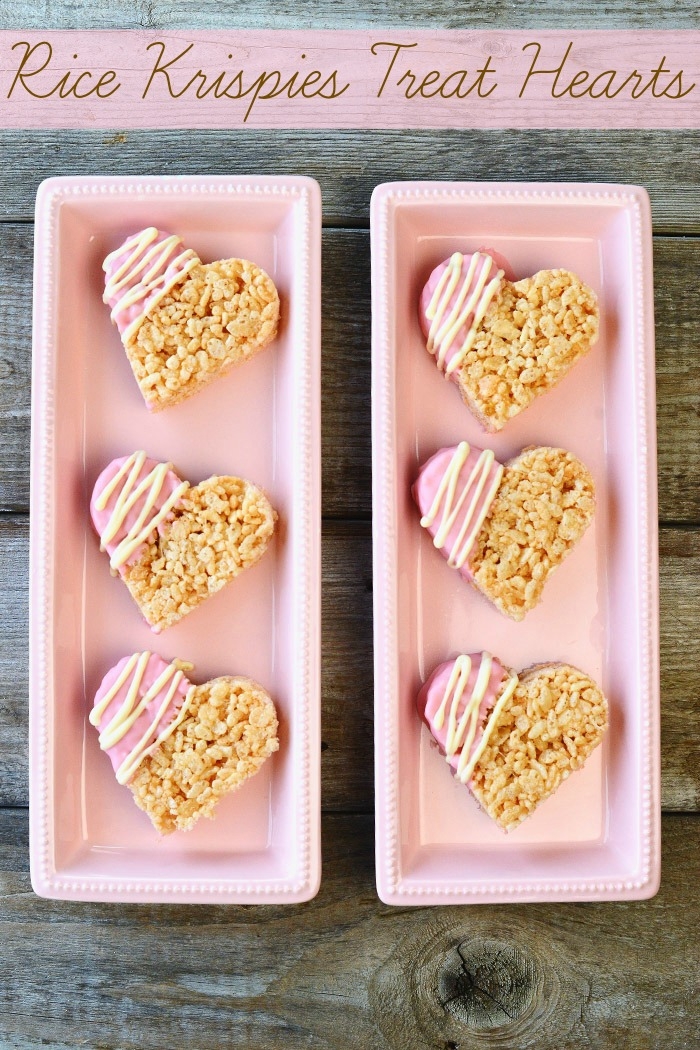 Is there a living soul who doesn't love Rice Krispies Treats? Although they might be a bit too plain to serve on their own at a wedding, a heart shaped cookie cutter and some chocolate will transform them into wedding-worthy treats! Give them as favors, or add them to your dessert table.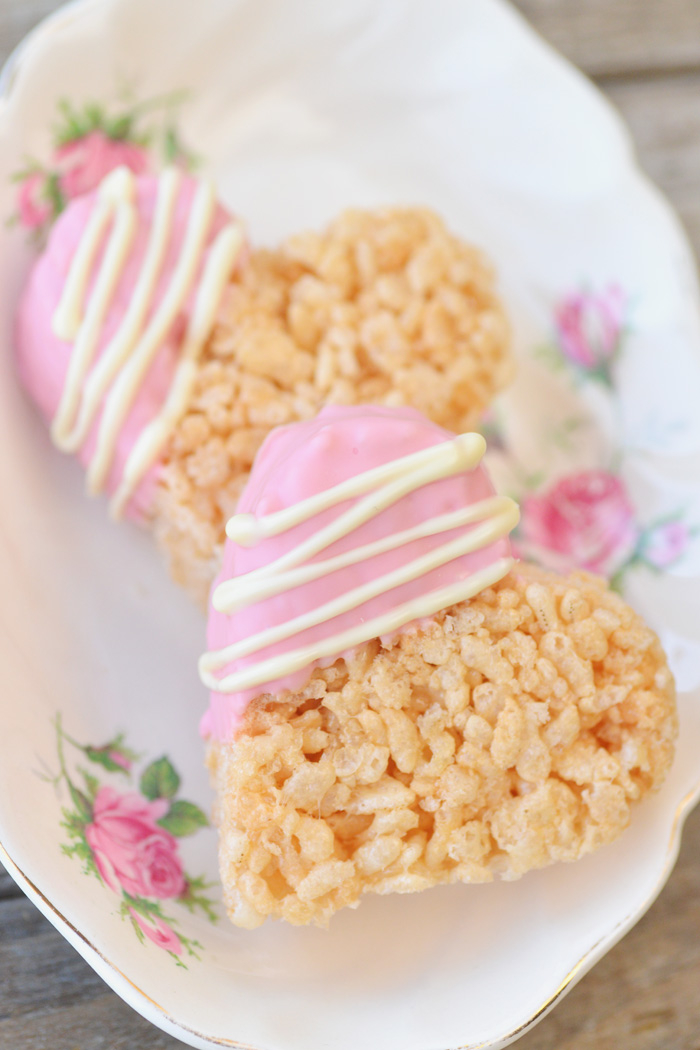 You will need:
1/4 cup butter
250g or 1 package (about 40 regular) marshmallows or 5 cups miniature
1/2 tsp. vanilla extract
6 cups Rice Krispies Cereal
Melted chocolate wafers or chips (we used Belgium wafers in strawberry and vanilla)
Gather your ingredients to make Rice Krispie Treats.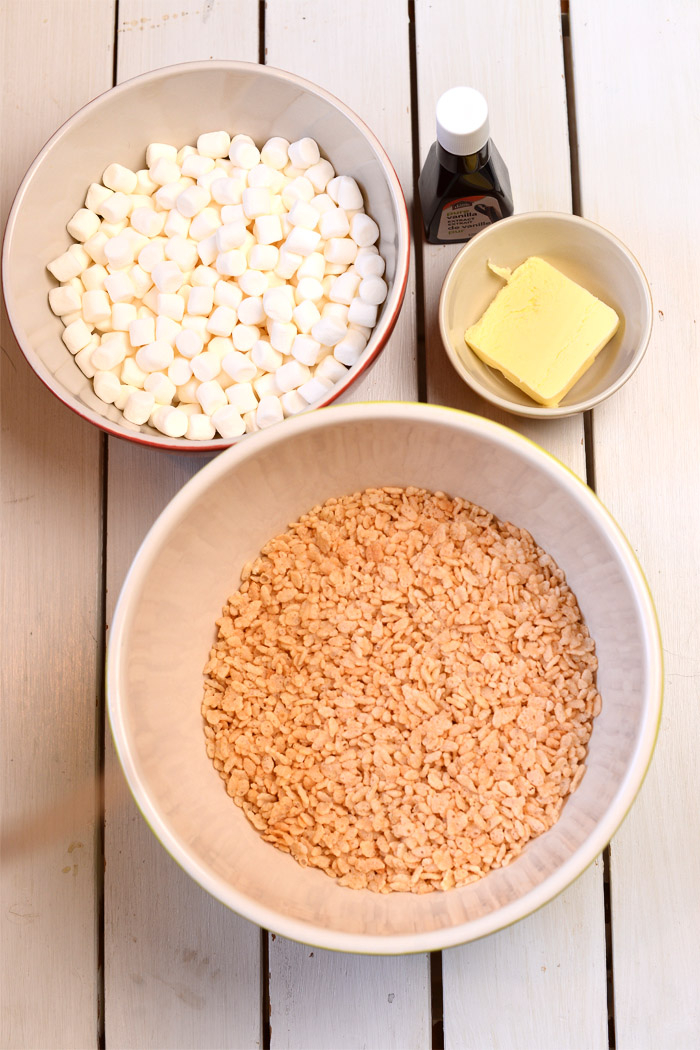 Melt butter in a large saucepan over low heat. Add marshmallows and stir until completely melted.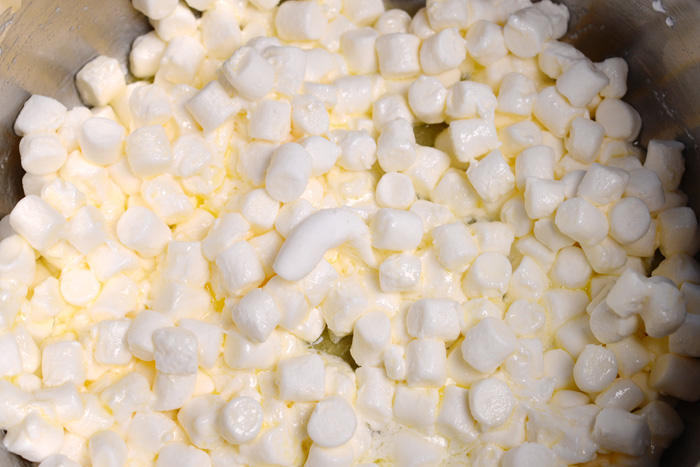 Stir in vanilla. Stir in Rice Krispies cereal until well coated.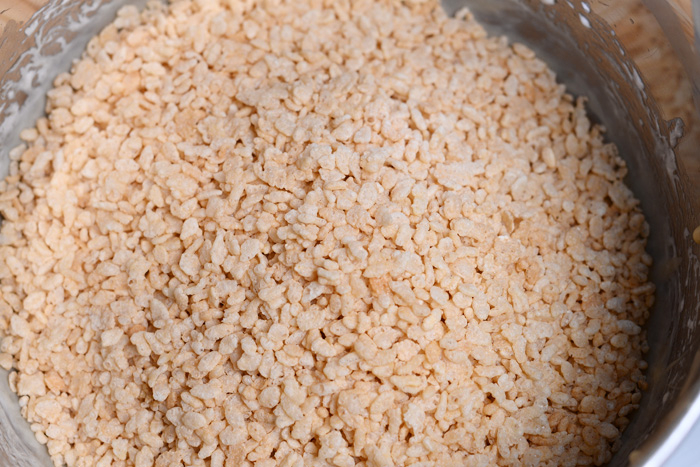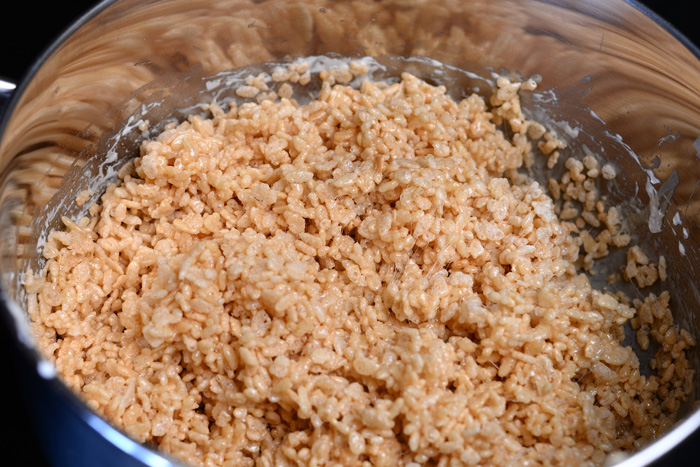 Using a lightly buttered spatula, press into a buttered 3.5 L pan.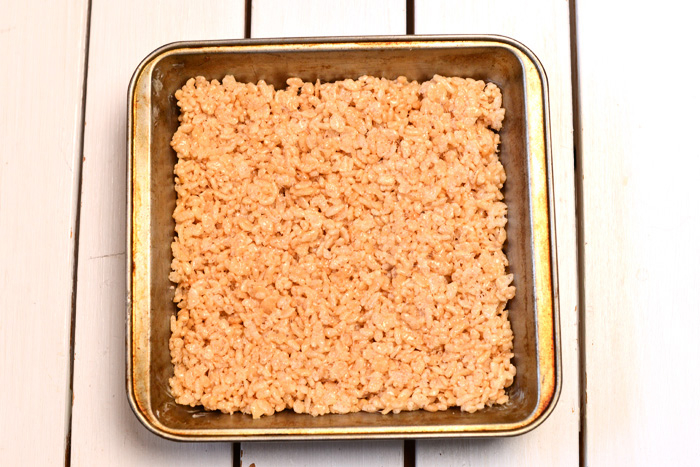 Turn pan over onto a cutting board. Mixture should release easily from pan.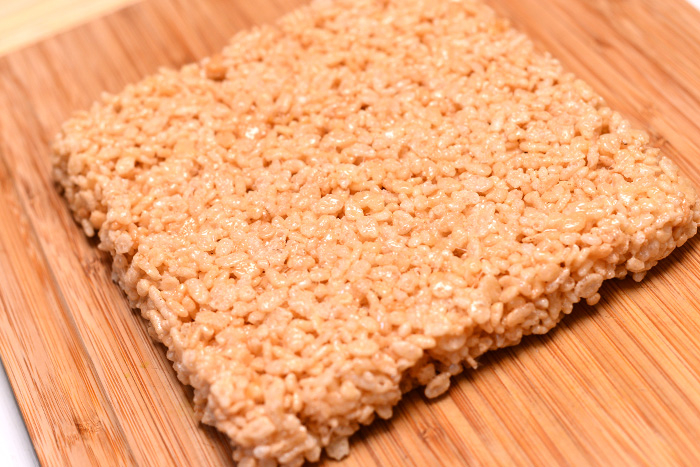 Use a heart shaped cookie cutter to make Rice Krispies Hearts.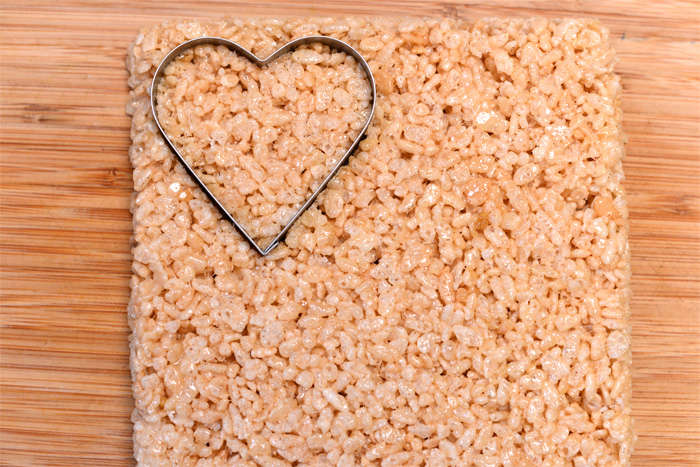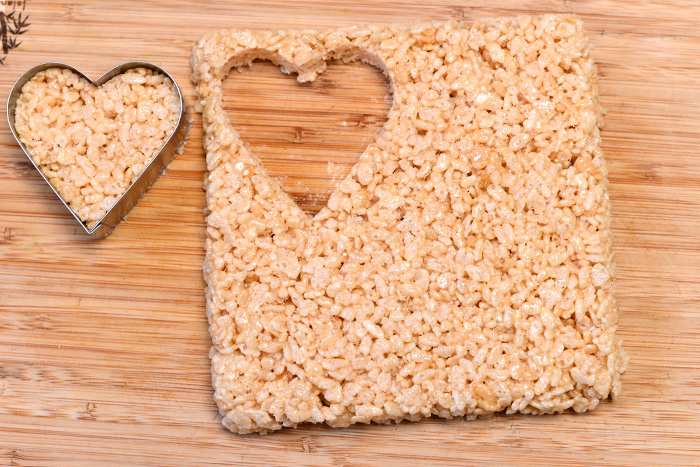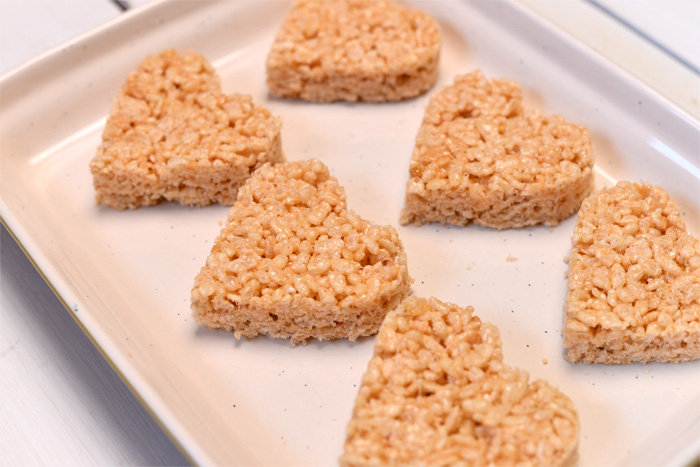 Melt pink chocolate wafers using a double boiler.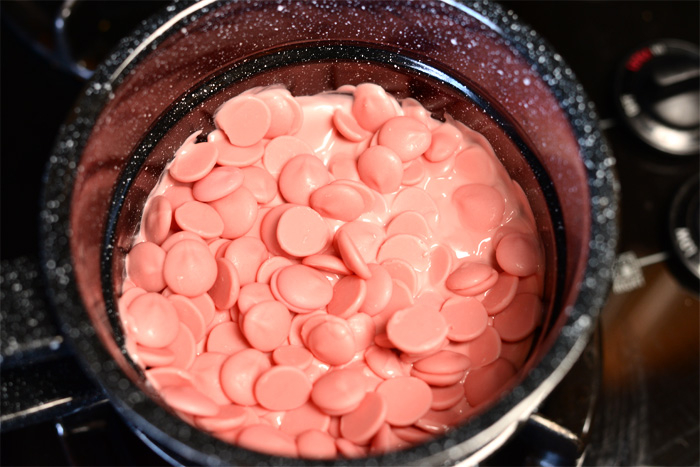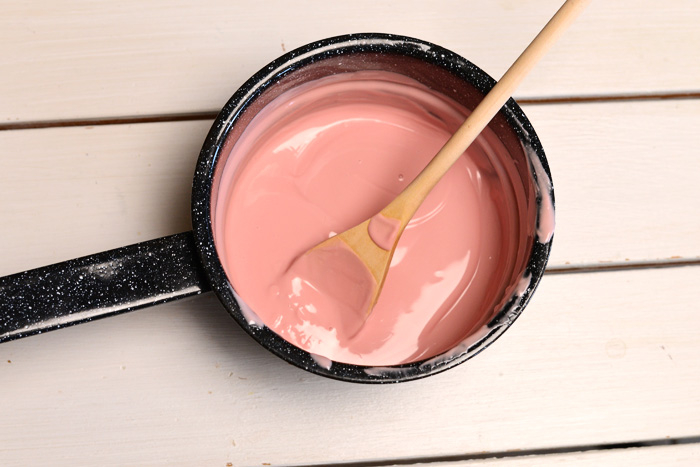 Dip half of Rice Krispies Heart into chocolate. Give it a tap to remove excess chocolate .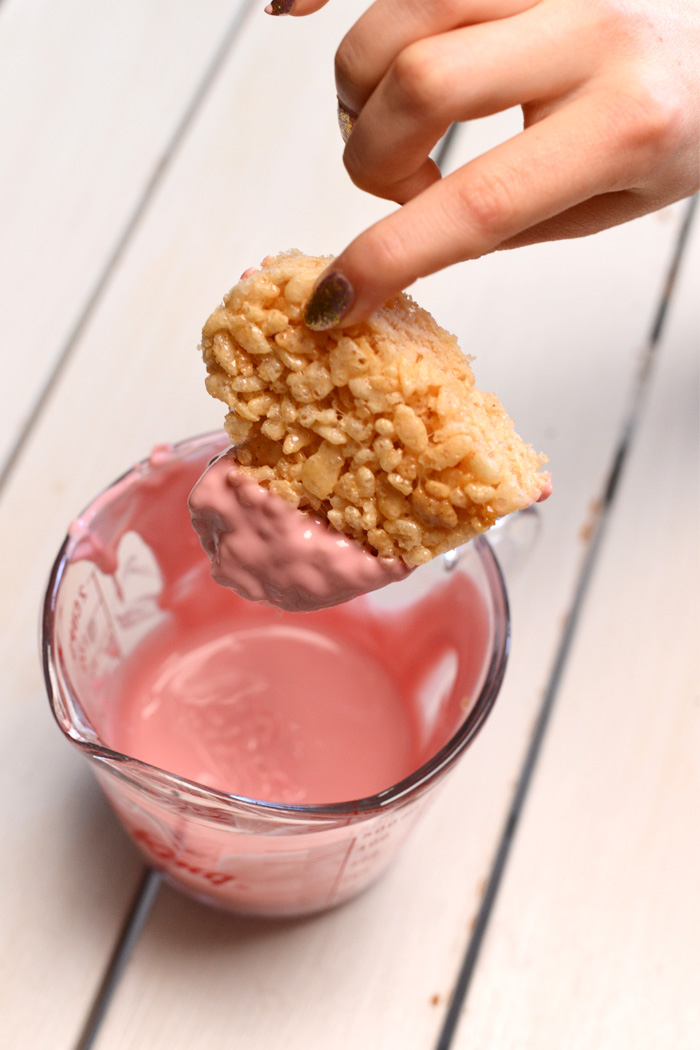 Place chocolate covered hearts onto a waxed paper lined baking sheet.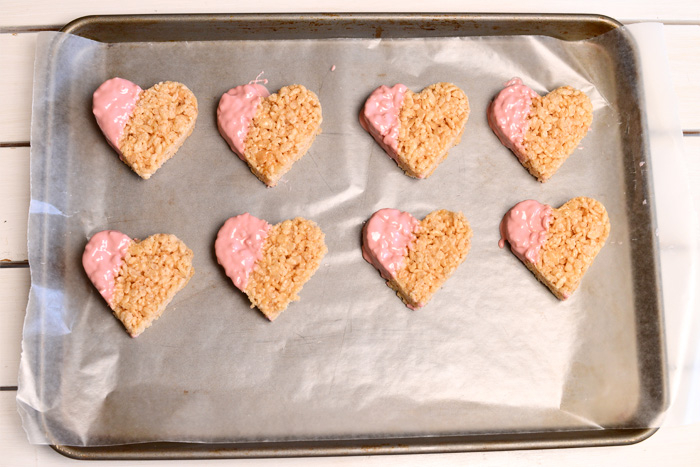 Melt white chocolate wafers using a double boiler.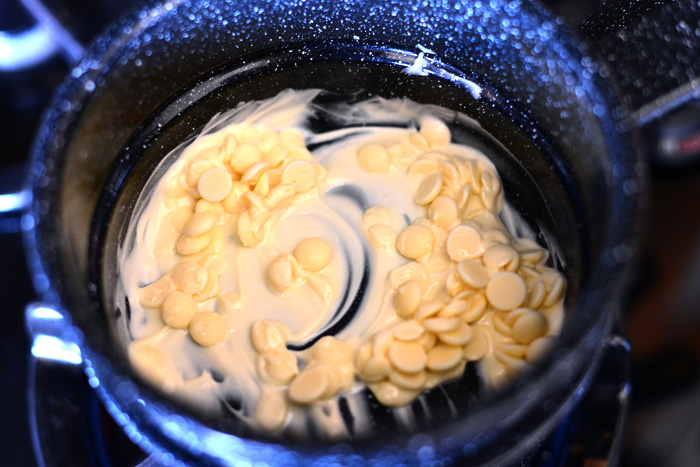 Drizzle white chocolate over dipped portion of Rice Krispies Heart.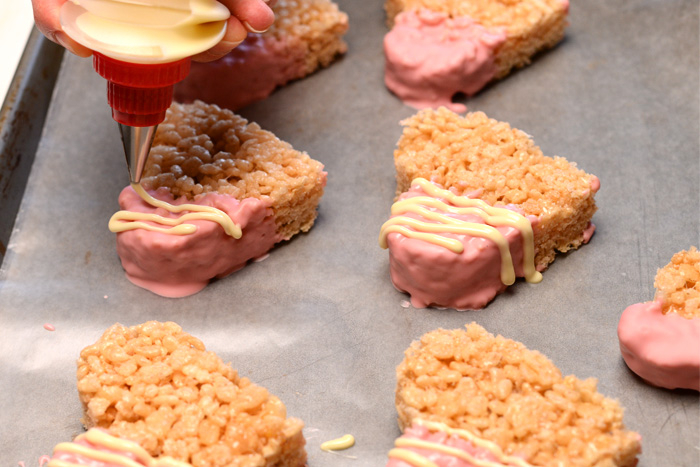 And there you have your gorgeous Rice Krispies Treat Hearts!