Despite facing some serious challenges when it came to planning their nuptials, Mallory and Ben refused to let a short engagement and a tight budget get in the way of having the most wonderful and whimsical wedding possible. The playful couple let their childlike personalities shine with a ceremony and reception filled with children's books, golden oldies, handmade details, and tons of personal touches. Most importantly, the couple filled their day with family, friends, and love, making all of Mallory's romantic wedding dreams come true.
A huge thank you to Keely Yount for sharing all the beautiful details and tender moments with us!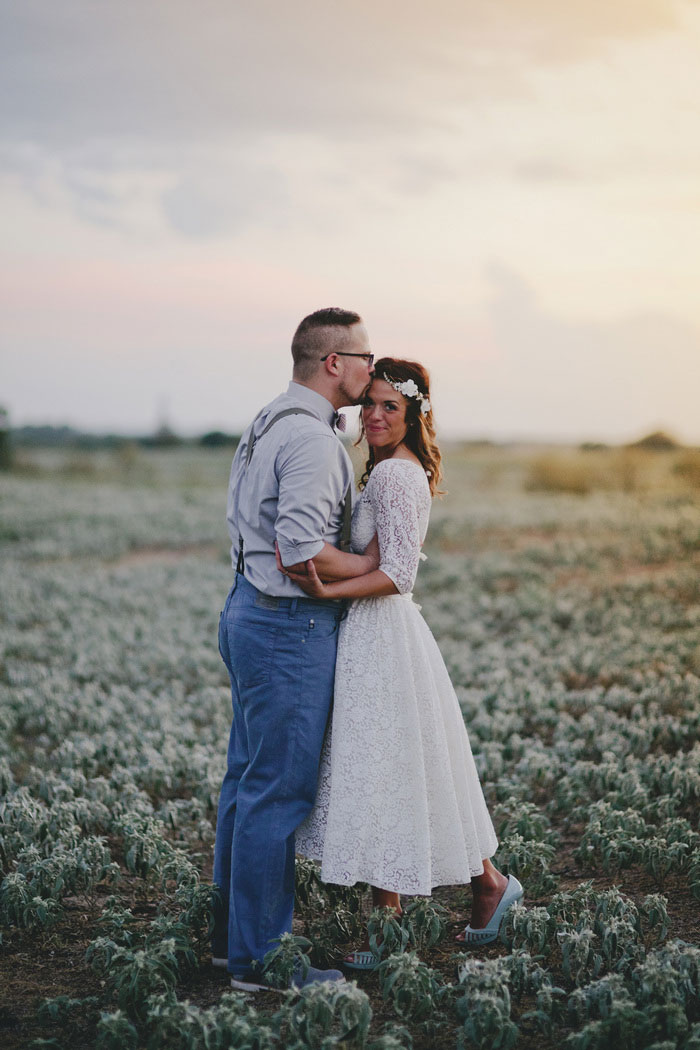 Mallory, 27 & Ben, 33
Decatur, TX
Wedding Date: October 12, 2013
Number of Guests: about 65 or 70
Wedding Cost:$7,300
Wedding Ceremony Location: Flying V Ranch — outdoors under a big, beautiful tree
Wedding Reception Location: Flying V Ranch — inside the barn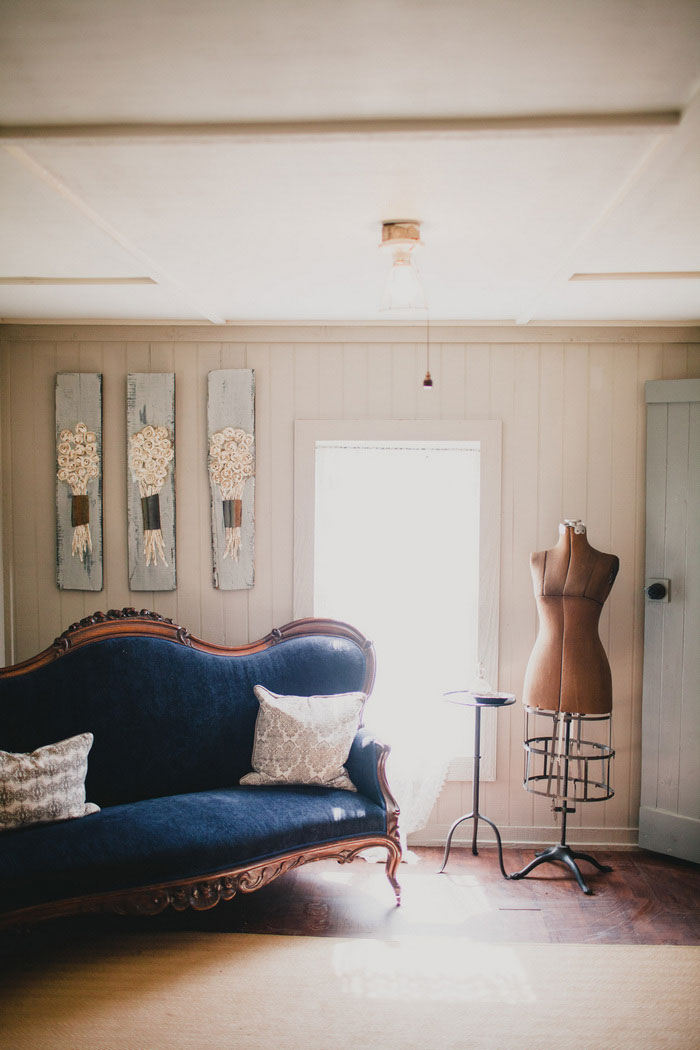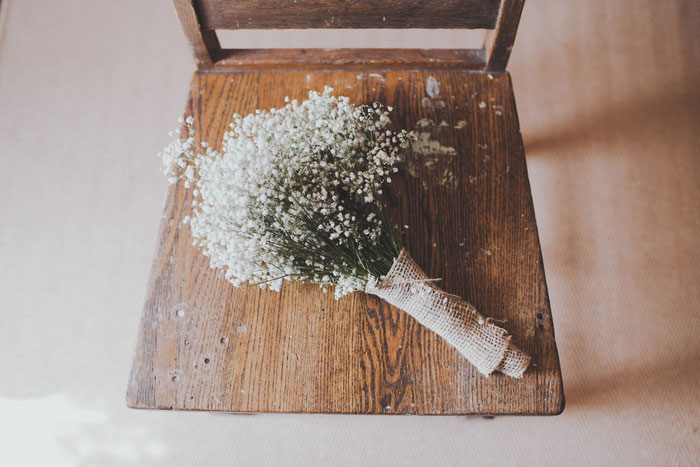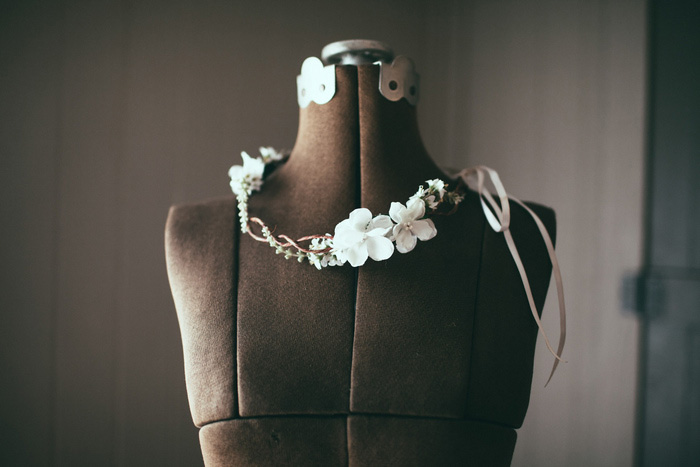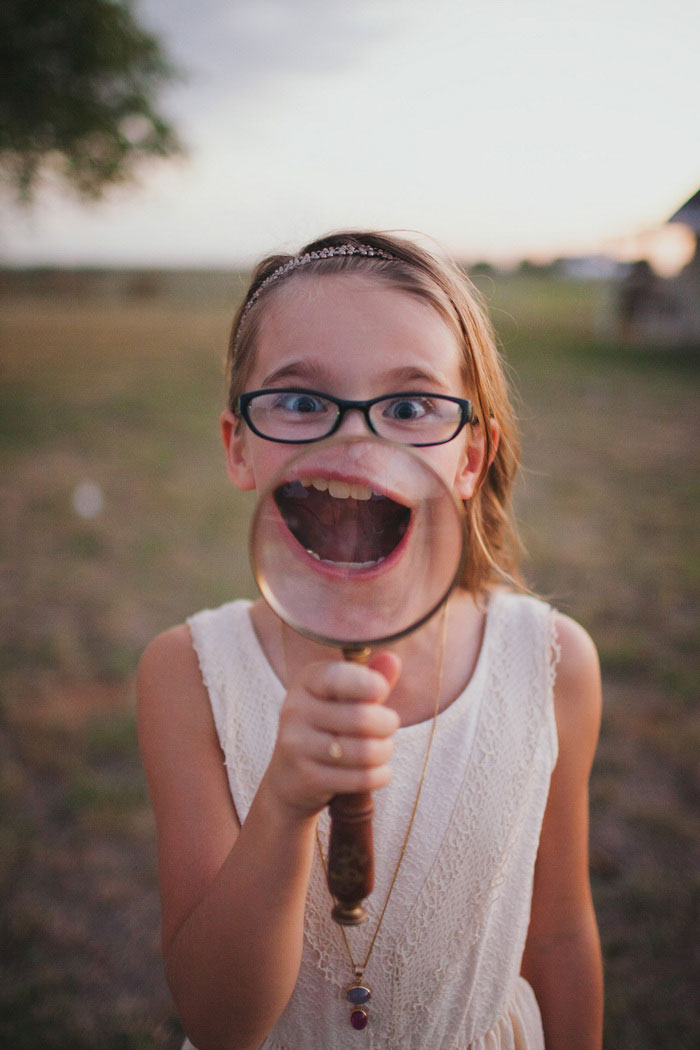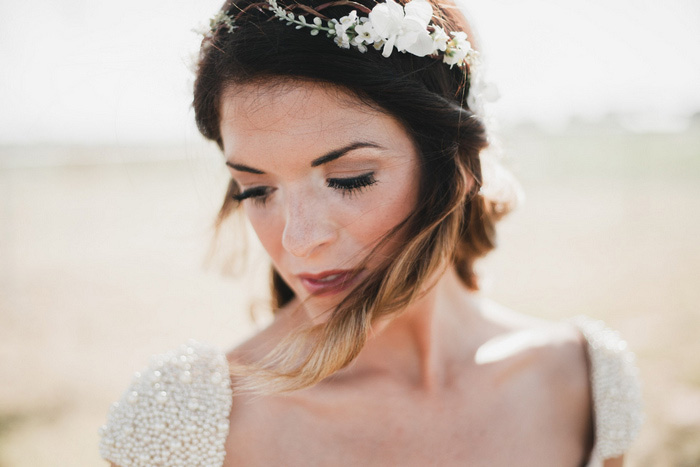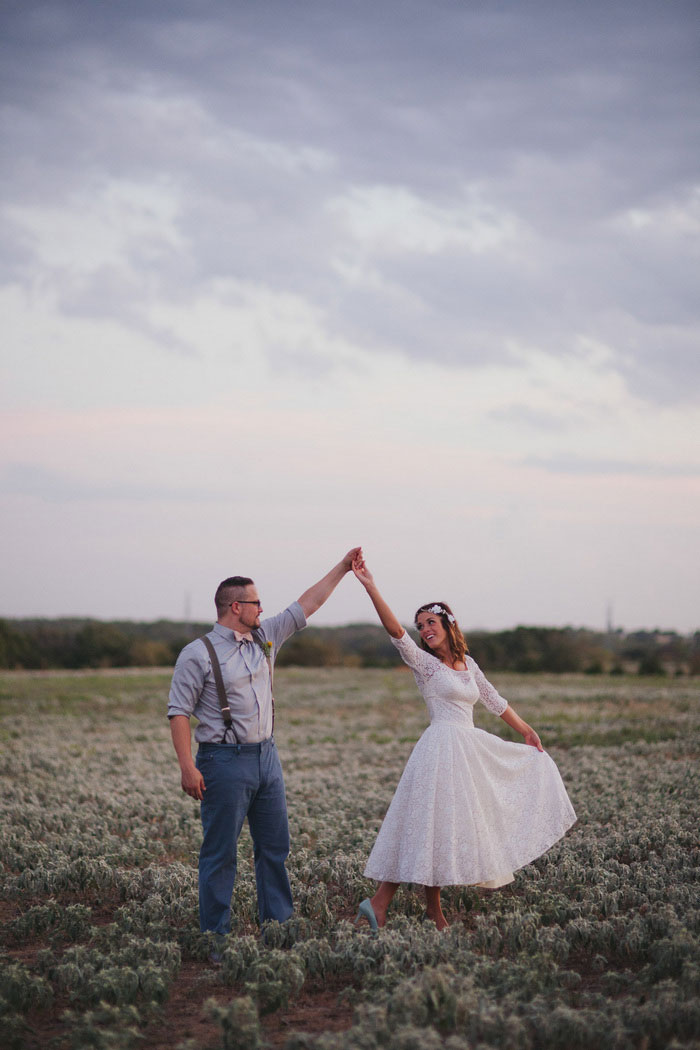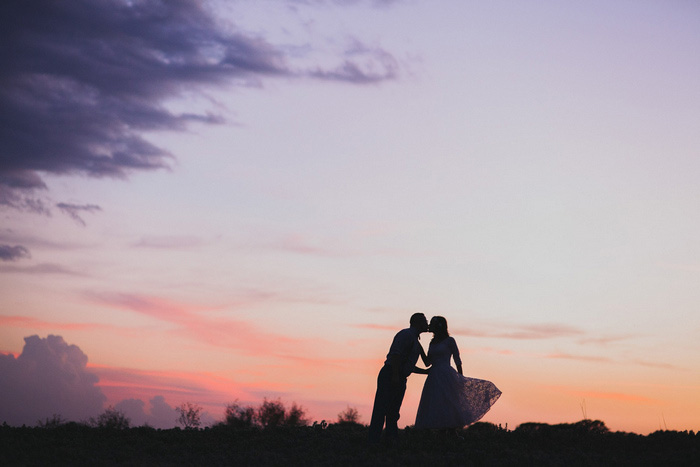 Why did you have an intimate wedding?
Even as a child I remember going to weddings and wondering why they seemed so unromantic. I always said mine would be small, romantic, and I wouldn't have any bridesmaids. That's about all I knew. My feelings toward it didn't change as I grew up. I only wanted people there who we truly loved and who truly loved us.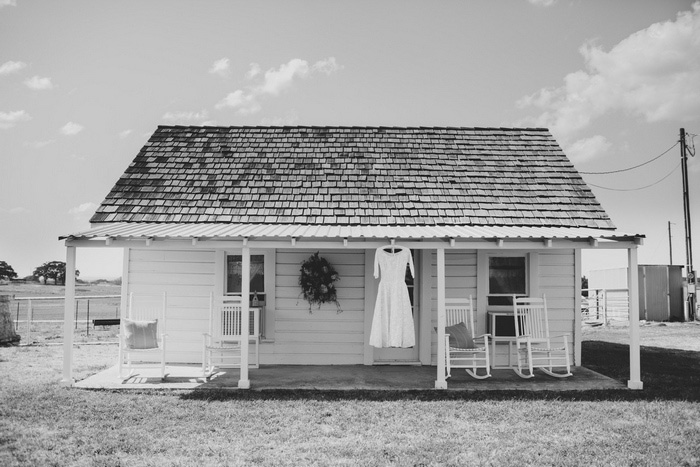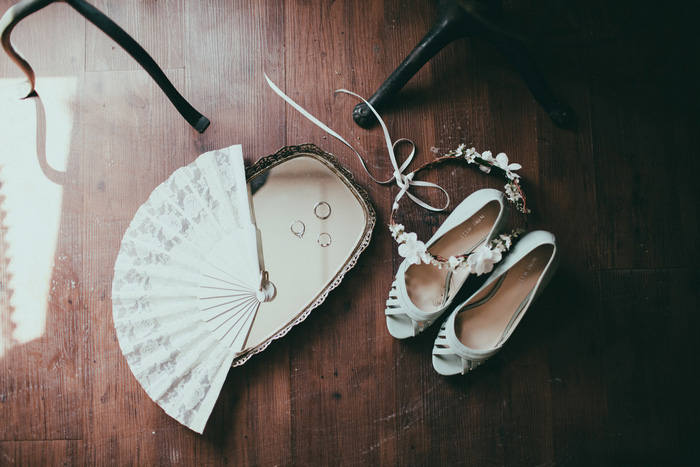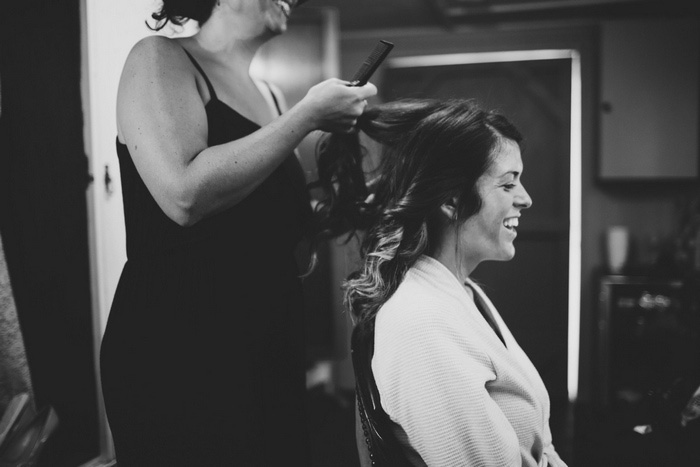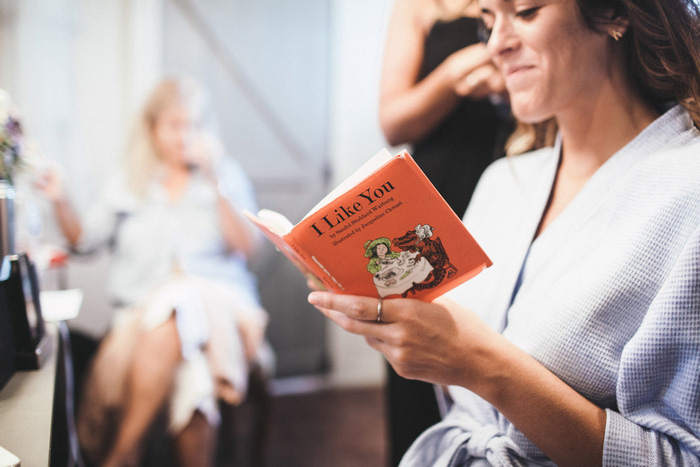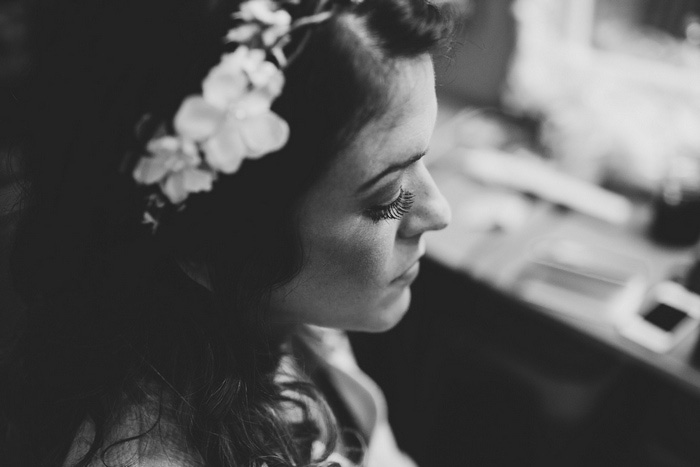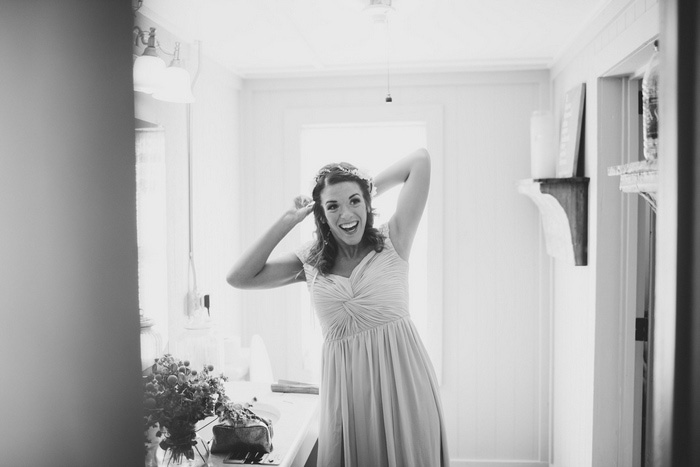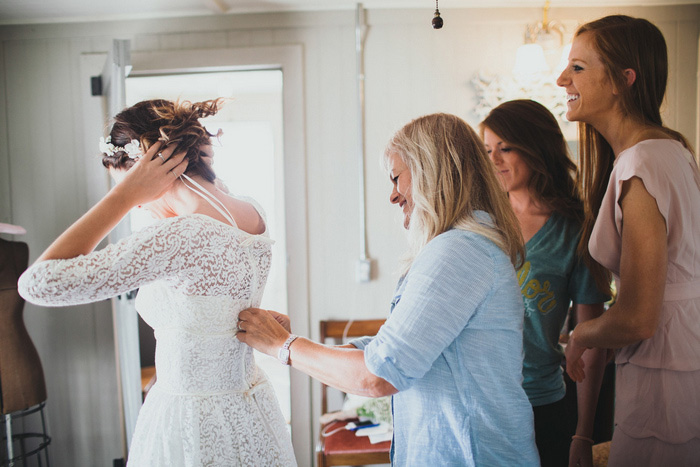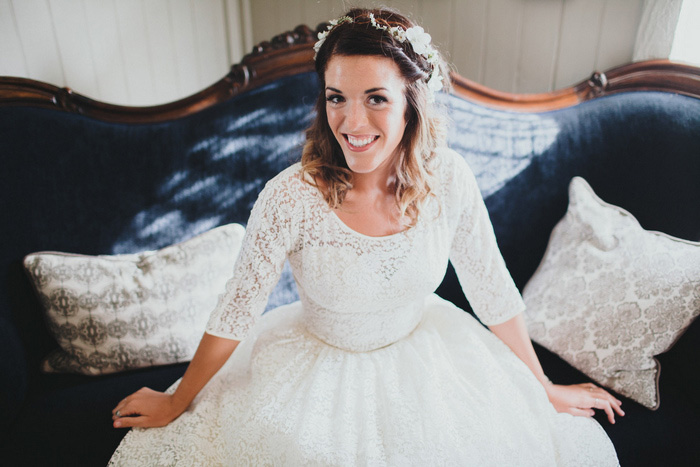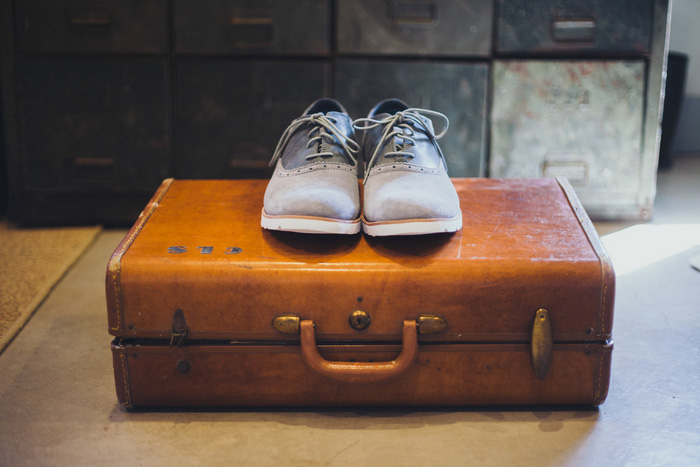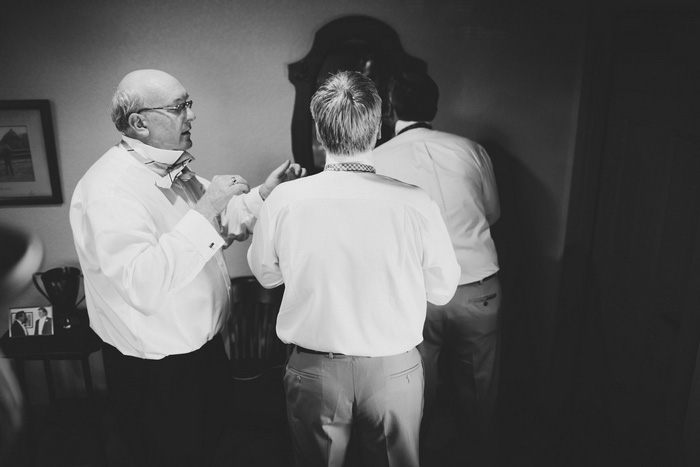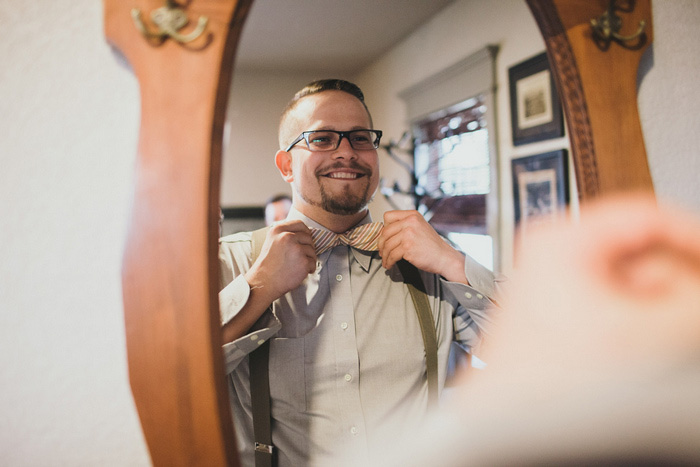 What are some of the challenges that you faced planning an intimate wedding?
I think being on a tight budget was the most challenging thing we faced. I wanted a small wedding, so the budget didn't dictate that, but weddings are just expensive no matter what. I did as much as I could DIY, and I had a small team really help me put it all together. My dad's partner knew a little about flowers, was able to get them at a great price and did a phenomenal job.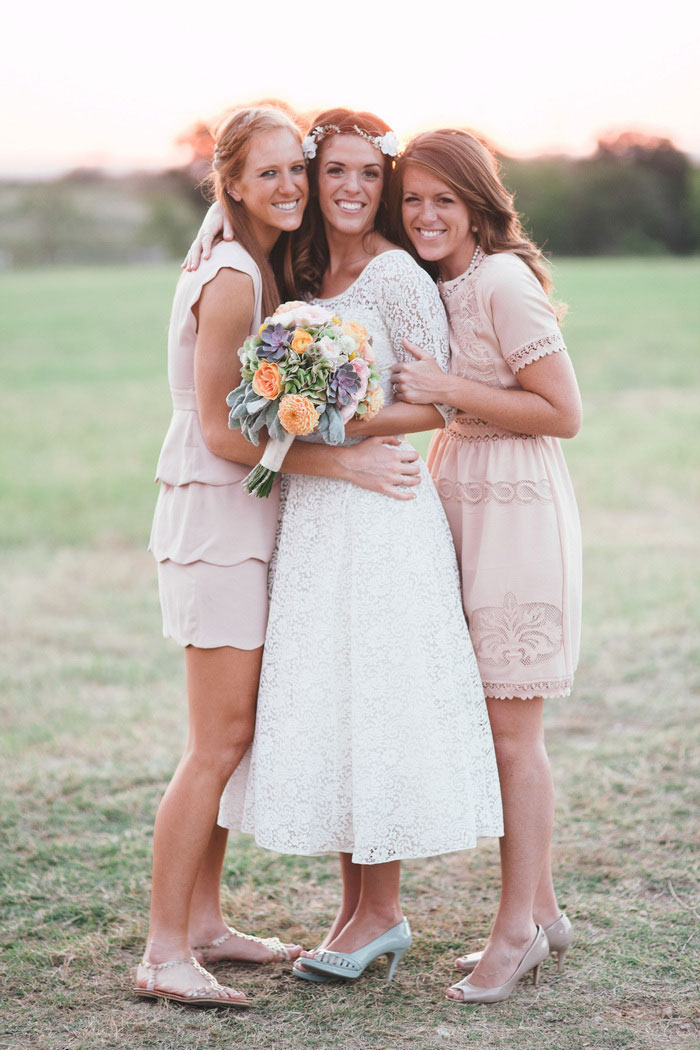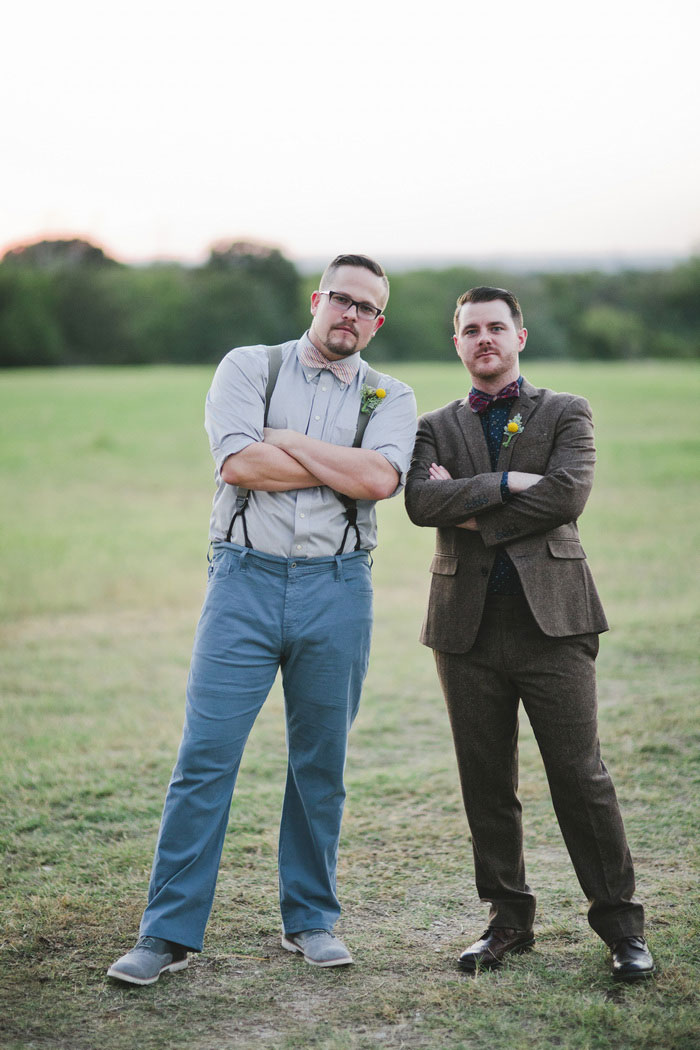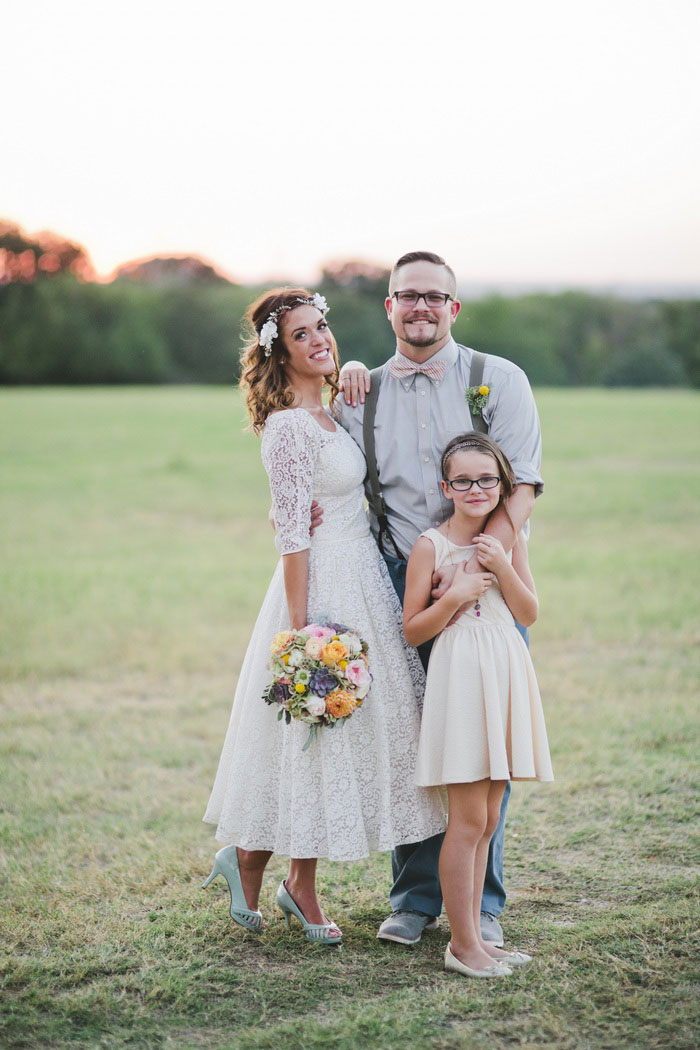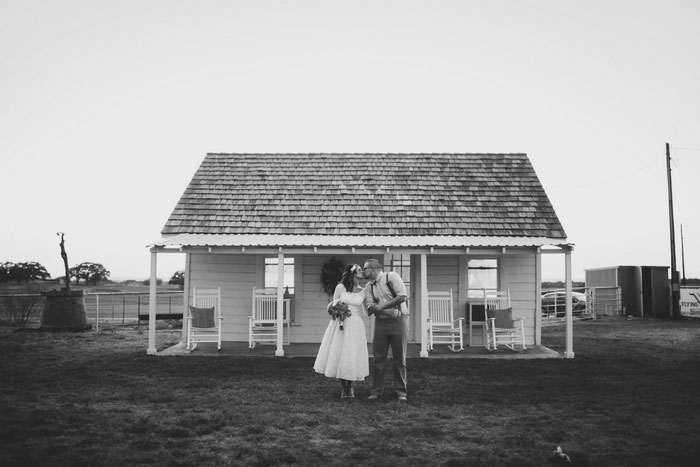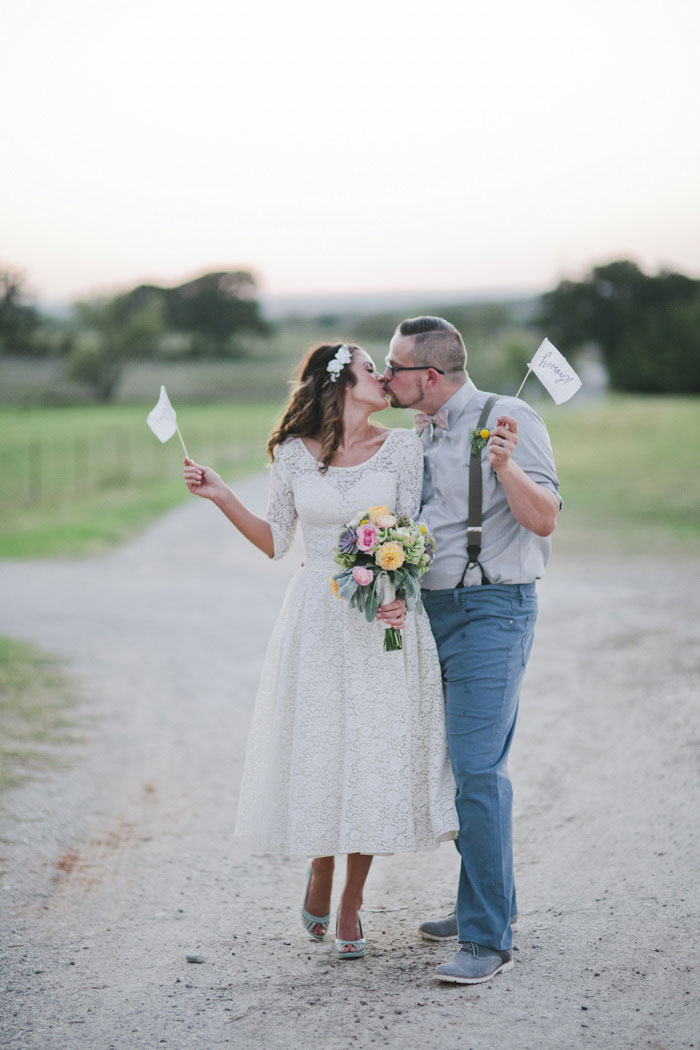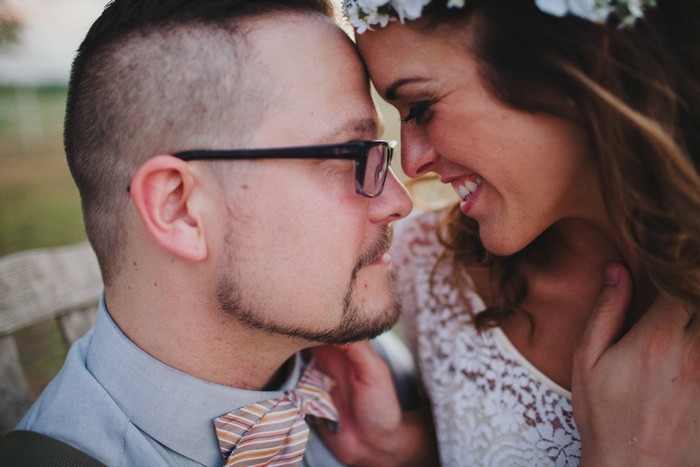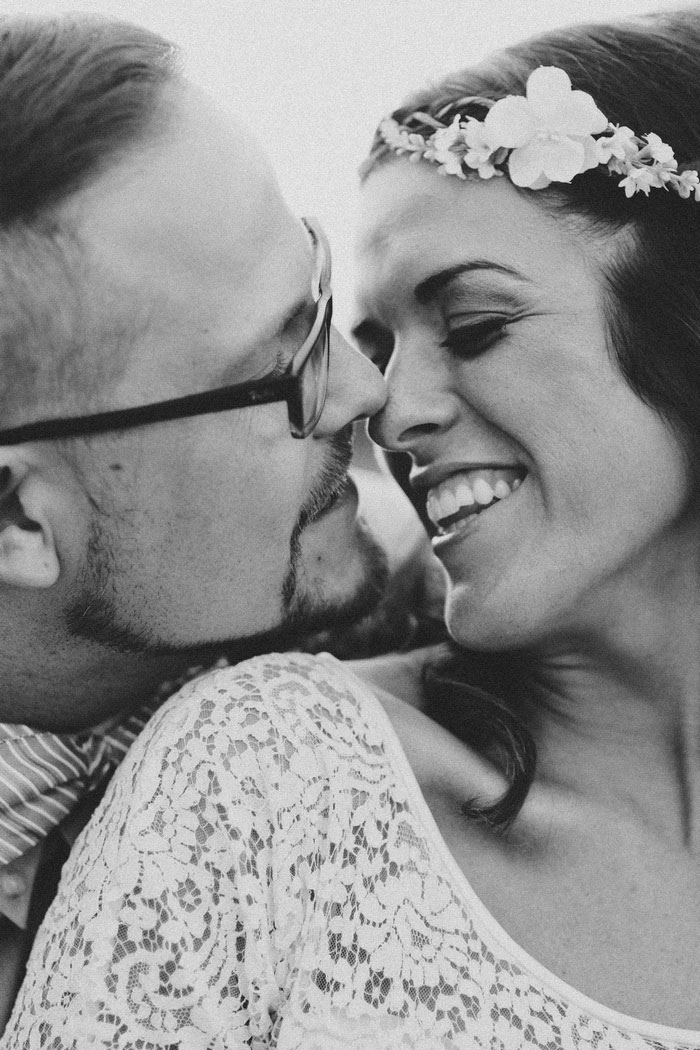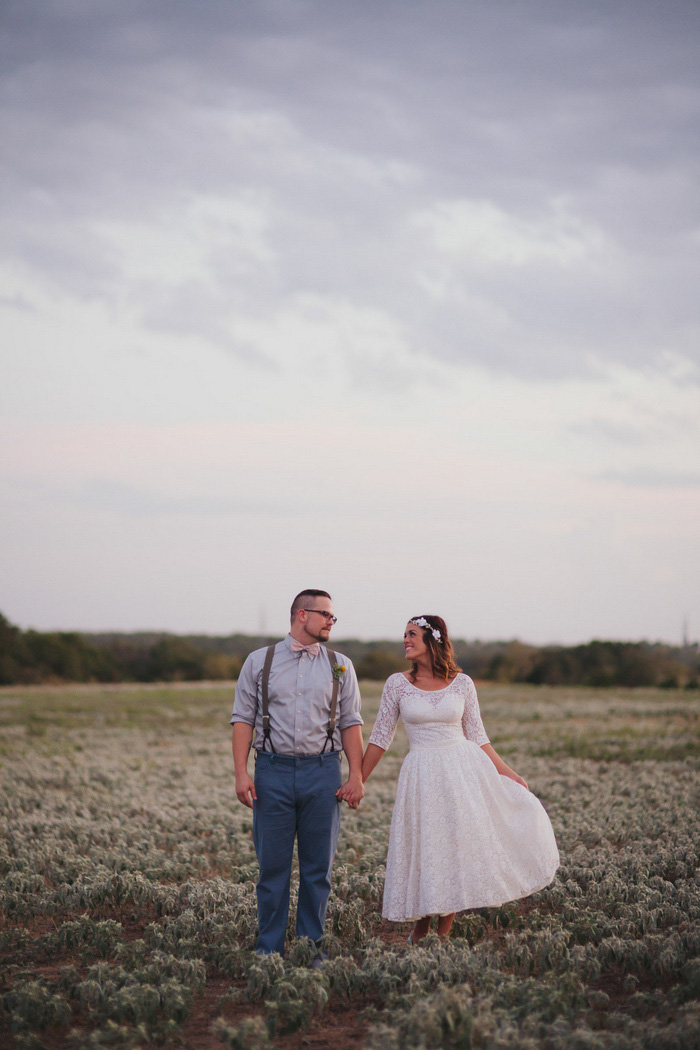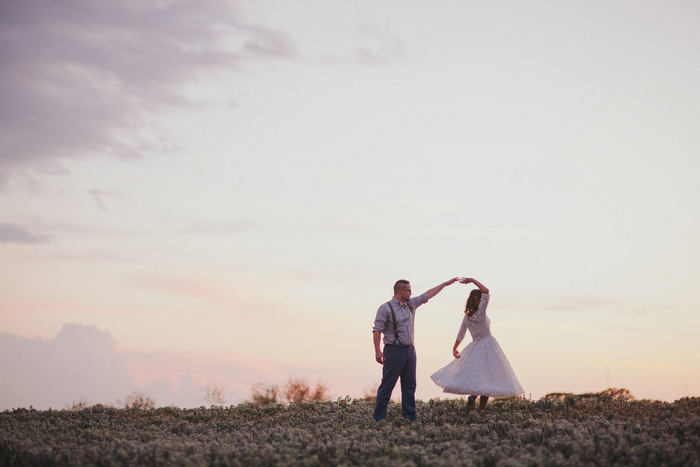 What were the highlights of the ceremony?
I want to relive my ceremony over and over. There was something transcendent about it for me. We were only engaged 3 months, and even in that short time, my vision for my ideal wedding certainly evolved quite a bit. A month before my wedding, I decided to change dresses and surprise my Mimi by wearing the dress she wore in the 1950s when she married my grandpa (we called him Oscar). At the time, Ben and I were listening to a lot of oldies stations on Pandora and really loving it, so our wedding turned into this 1950s event, full of whimsy and charm. The music during the ceremony and the reception was exclusively the golden oldies. Three of my great friends (Laney Sprague, Jenny Moscoso from Seryn, and Mimo Morreale from Fox and the Bird) sang during the ceremony ("Bushel and a Peck" while Ben walked in, "I Only Have Eyes for You" when I walked in, "You Send Me" during the ceremony, and "You Make Me Feel So Young" when we walked out).
Typically I think ceremonies are painfully boring. That sounds horrible. But I'm being vulnerable with you right now. Ours was anything but. We had our best friend, Jeremy, marry us — he's not actually ordained, but we found a loop hole. He opened with the cutest monologue, performing the "twitterpated" speech from Bambi. Then Benji and I read the children's book, "I Like You" to each other aloud. We're super playful and childlike with each other, and this was such a fun part of the ceremony. Then, it was important to us that our guests take some time to connect with someone they love, whether it be by hugging, praying together, or reminiscing on when they first fell in love. Everyone got out of the white, wooden pews and crossed the aisles to love on their children, their parents, their spouse, their grandmother, their in-laws, their partner, their boyfriend. It was beautiful. Ben and I used the time to sit down and pray together and take the moment in. More than anything, I wanted to be present on my wedding day, and this allowed us to stop and breathe. After this, we delivered our written vows. Ben's to me was funny, as to be expected, but also so tender and personal. After I gave him mine, I leaned to the right to look at Indigo, his daughter (9 at the time), and give her my vows as well. After I regained my composure, we exchanged rings, sealed the deal with a foot-popping kiss, and walked out to "You Make Me Feel So Young" as our guests waved cute little flags made by a dear friend.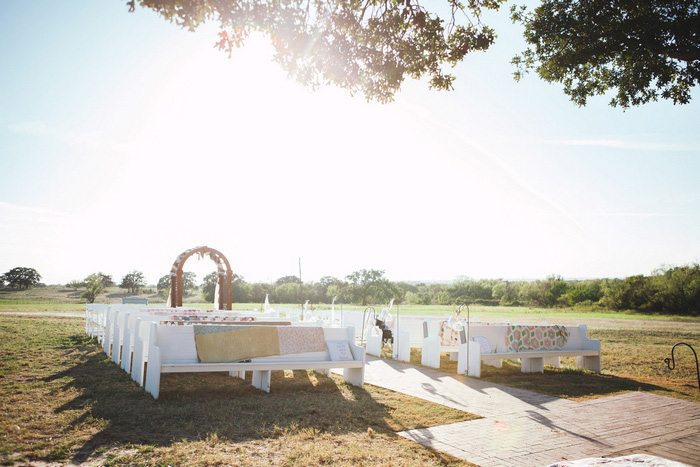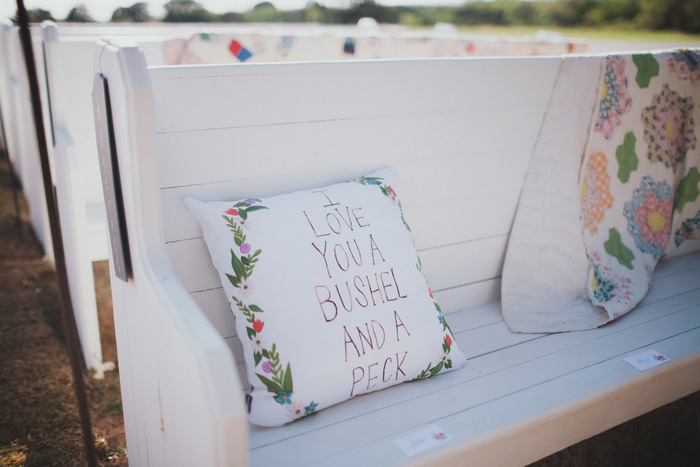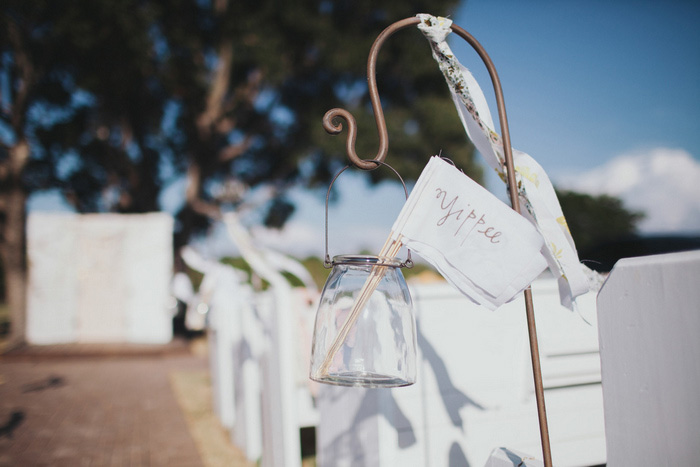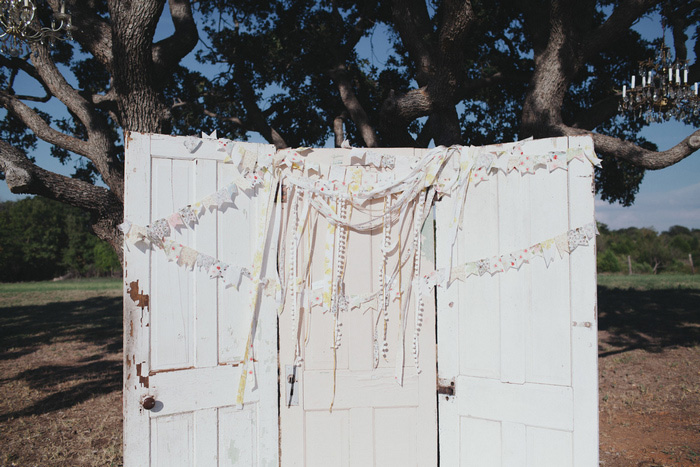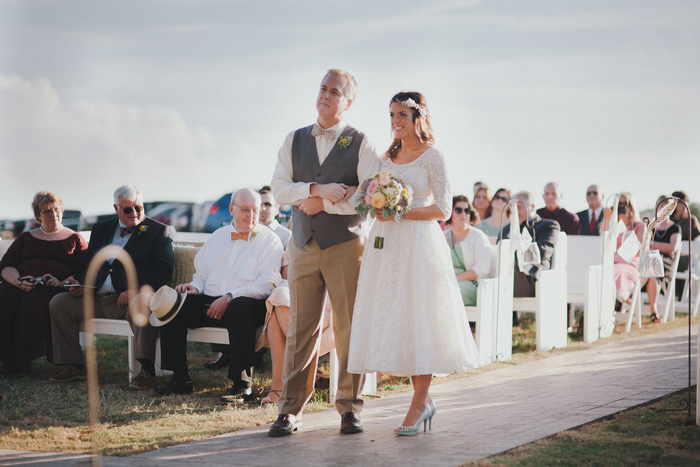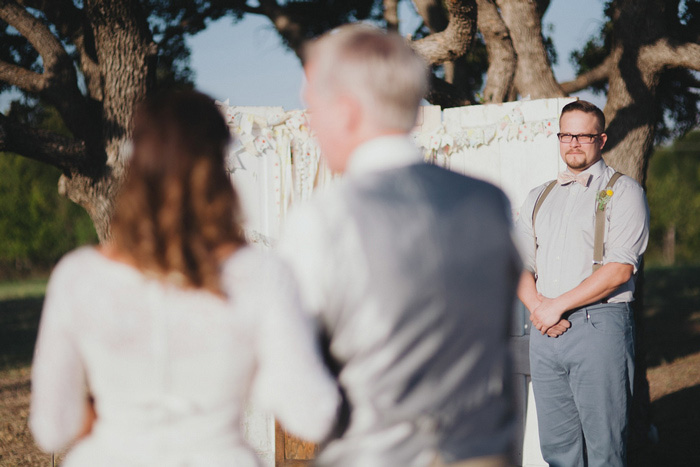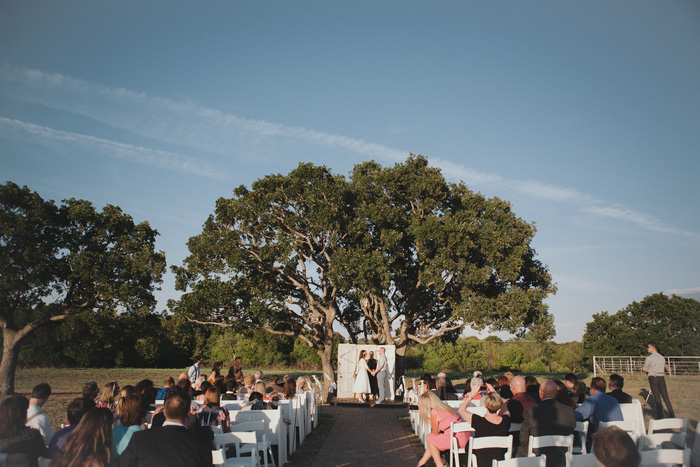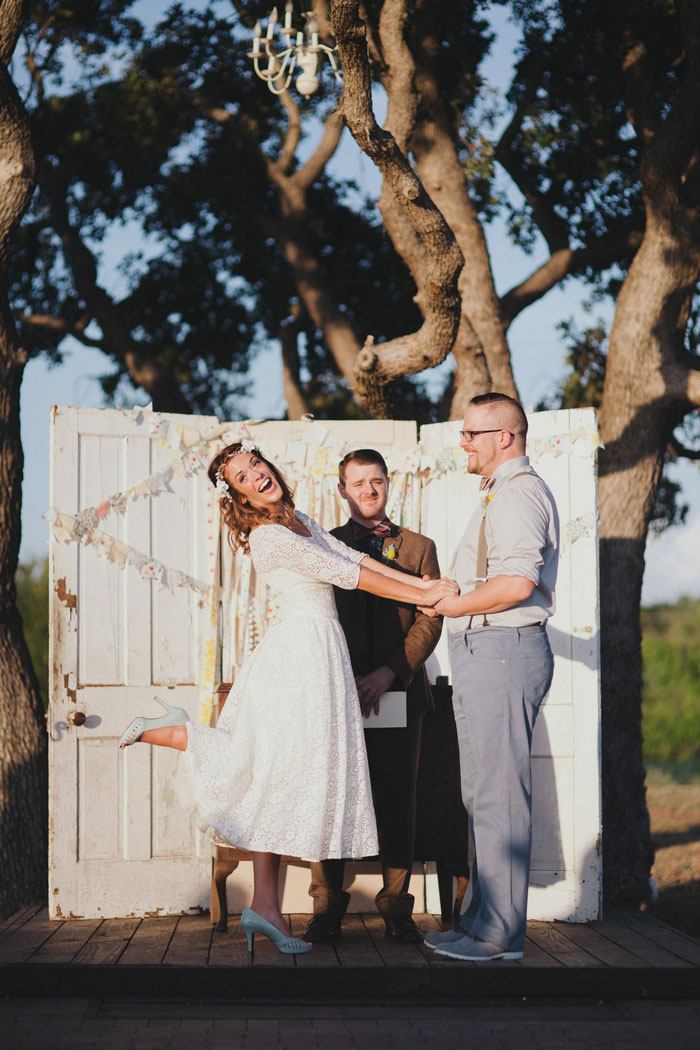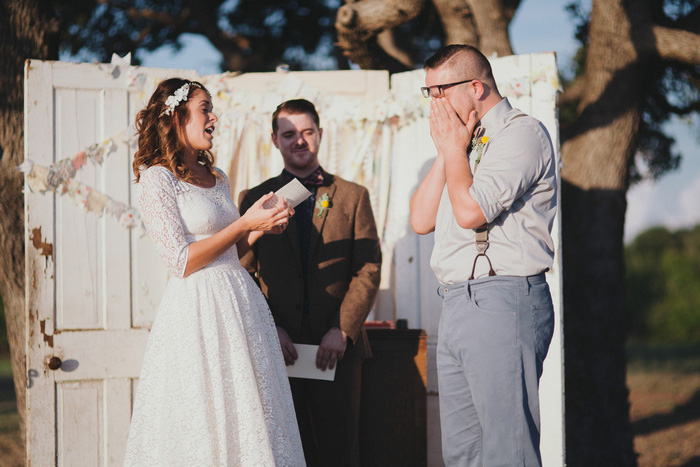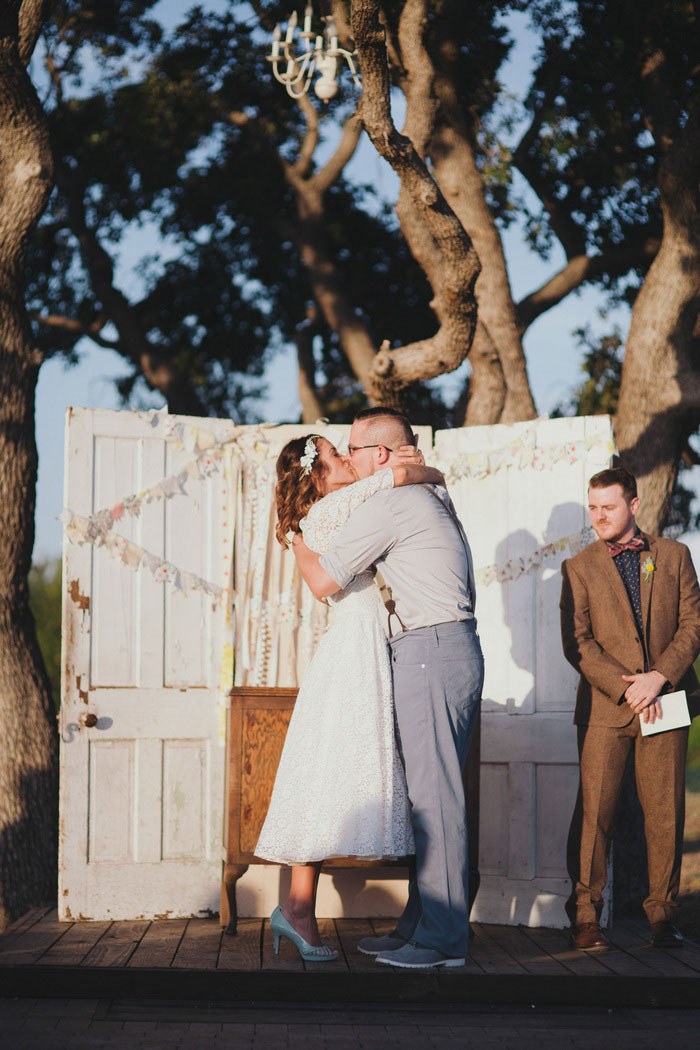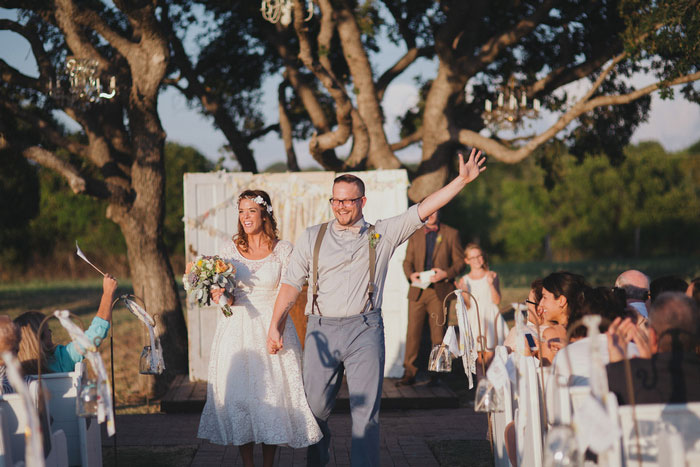 What were the highlights of the reception?
The reception was filled with personal touches. A really great friend, Kathleen, made all of the decorations that we strung from the ceiling, my dad's partner Clinton created all of the flower arrangements (which were to die for), my treasured unicorn and children's book collection were strewn about, and we had different cute activities for people to do. We had custom fake tattoos for people to put on, personalized crossword puzzles about us and our wedding day, and I sketched out a picture of Ben and I in our wedding best for people to color. We are super playful and childlike, so this was a great reflection of who we are as a couple. We also love sweets! I had friends and family bring a few of my favorite desserts. My Mimi's banana pudding, my aunt's lemon bars, my sister's puppy chow, my mom's peanut butter dream bars, and my sister's mother-in-law's Texas State Fair award winning pumpkin bundt cake. I take sugar very seriously.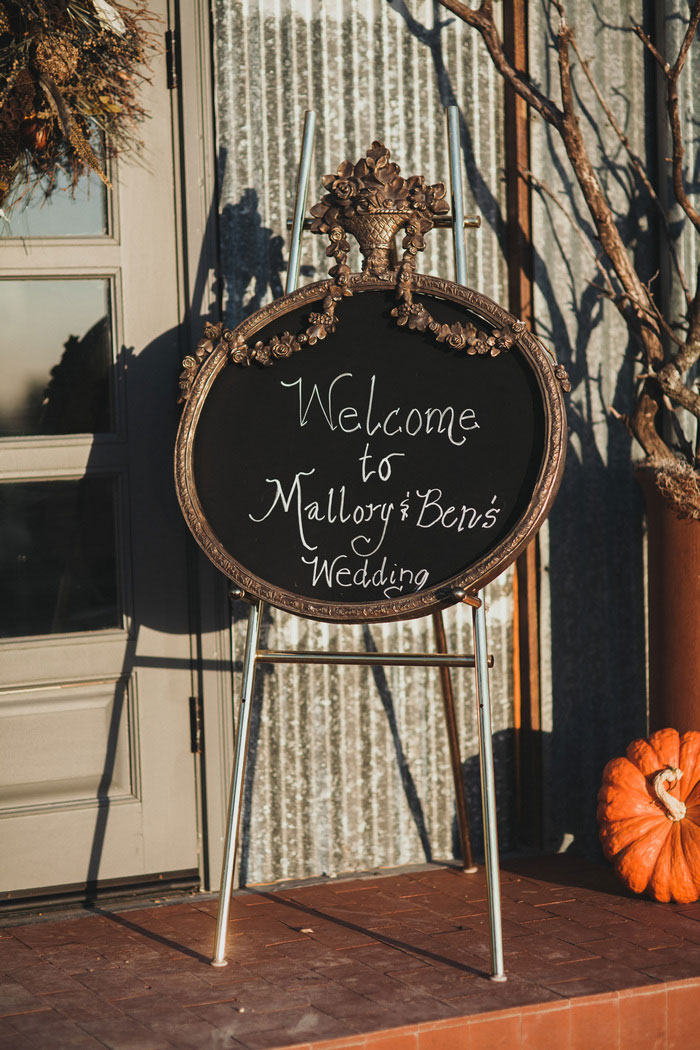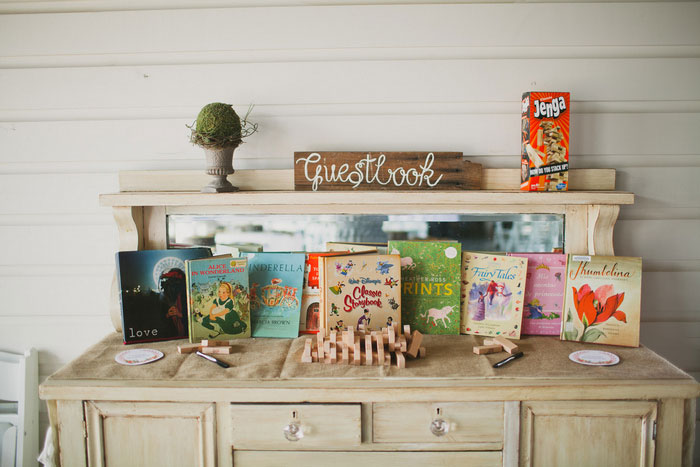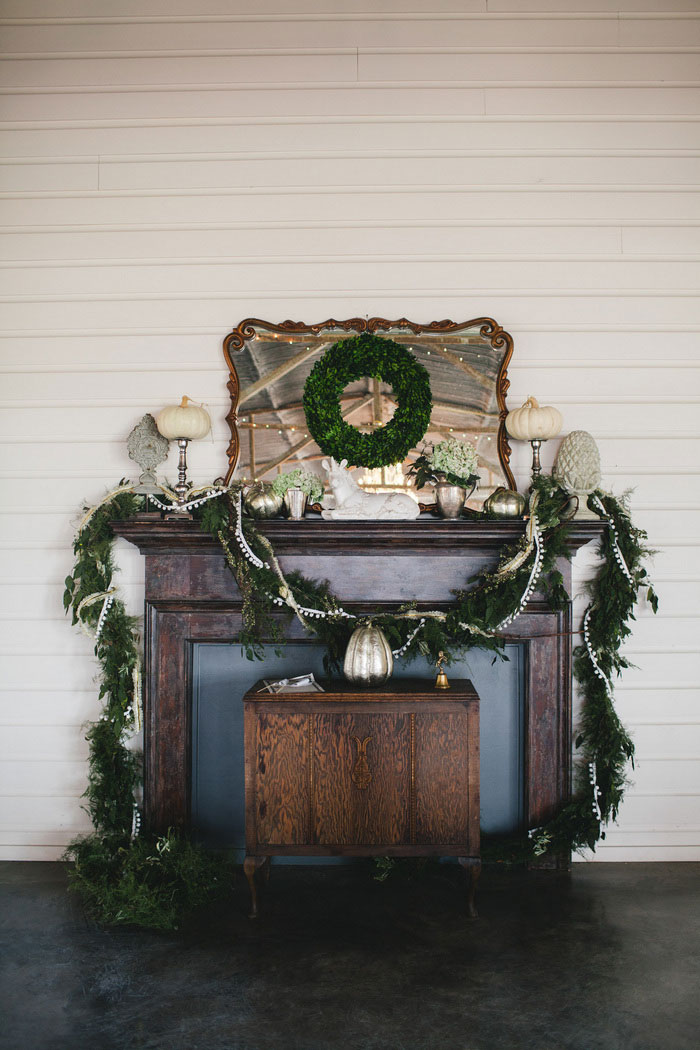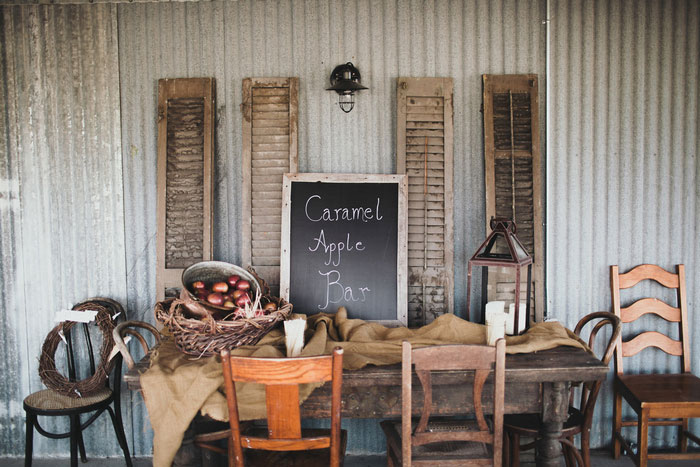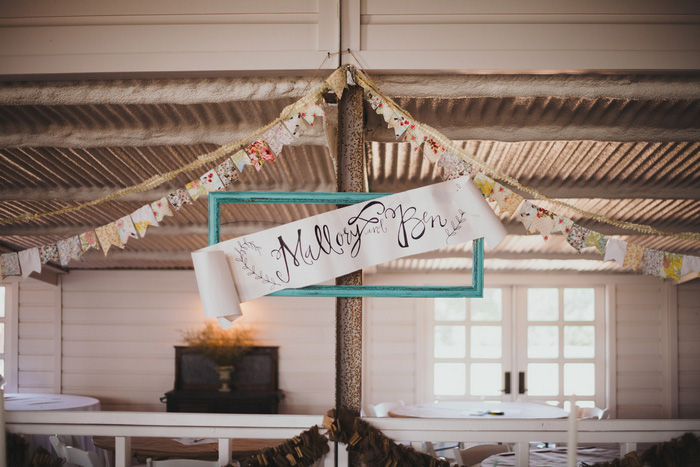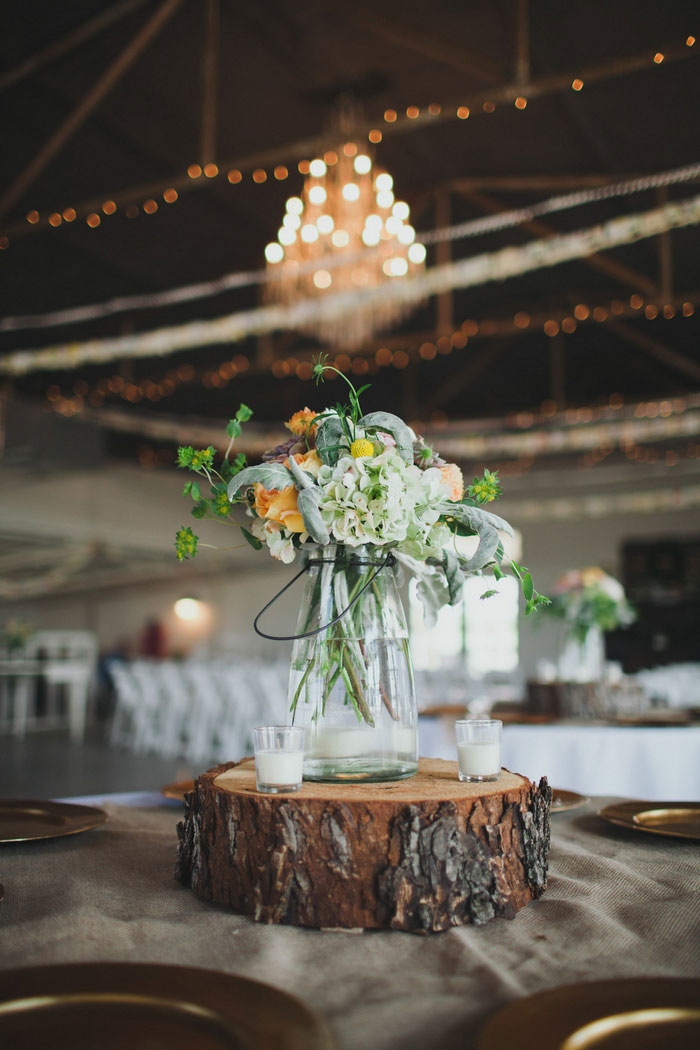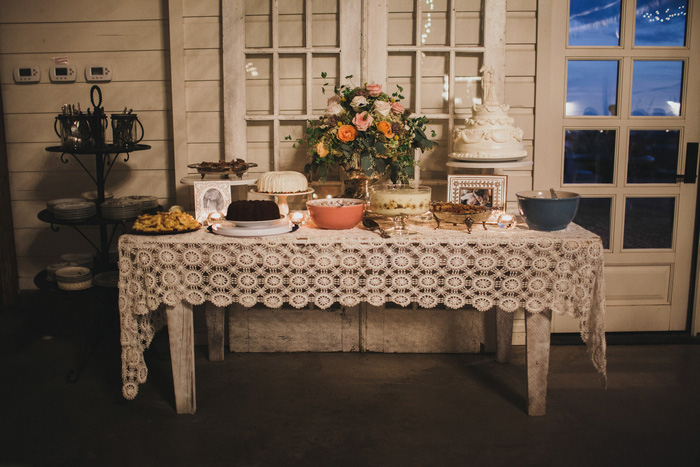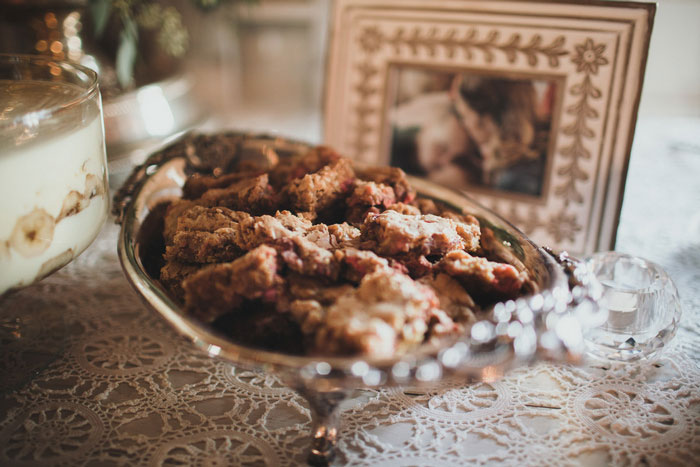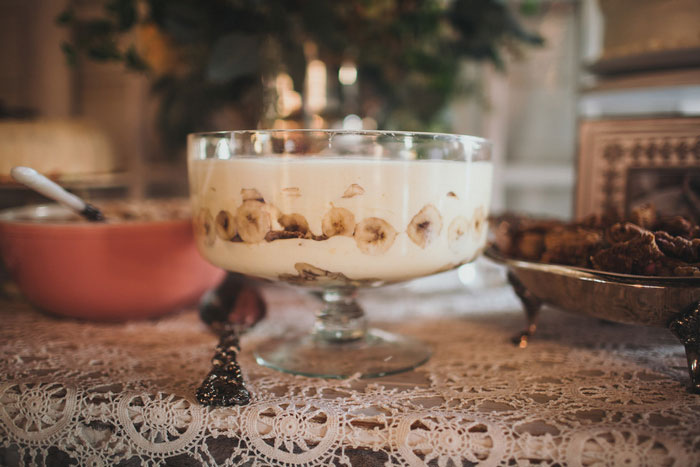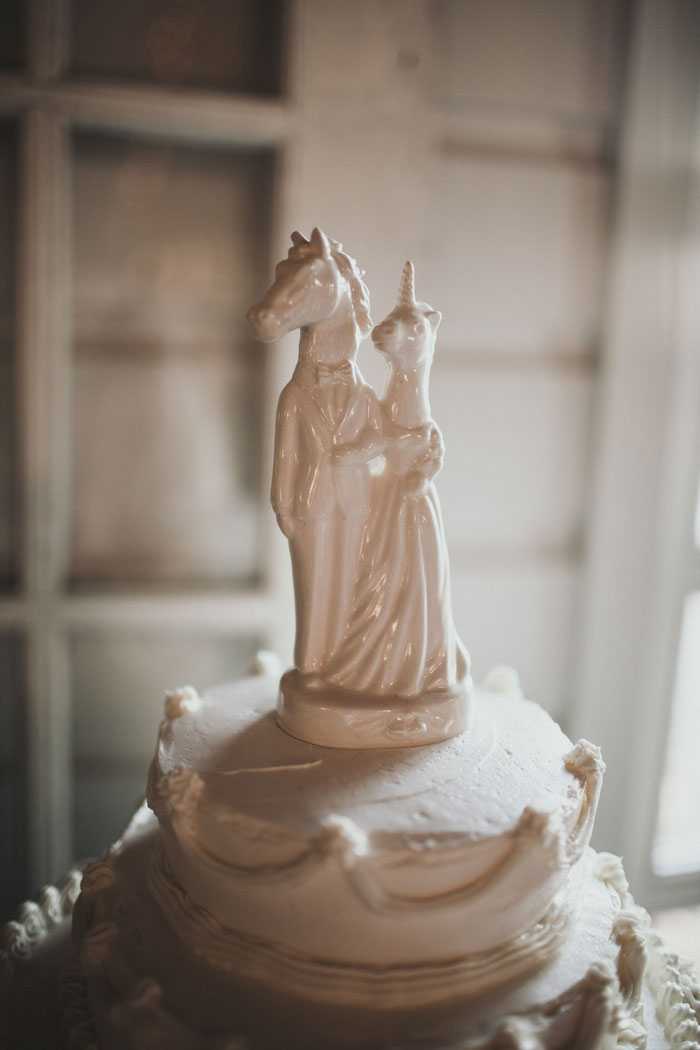 What was the best thing about having an intimate wedding?
The best thing about having an intimate wedding is that I was completely present. There was no whirlwind to get lost in. I didn't spend $250,000 or have any sort of bridal meltdown. It was grounded, sacred, and romantic. Just what I wanted.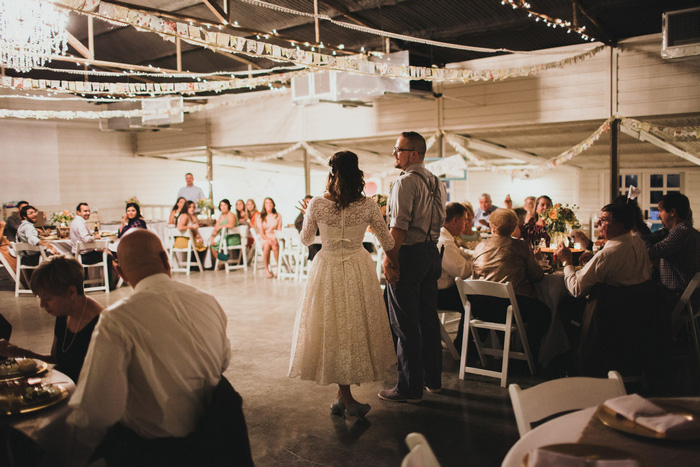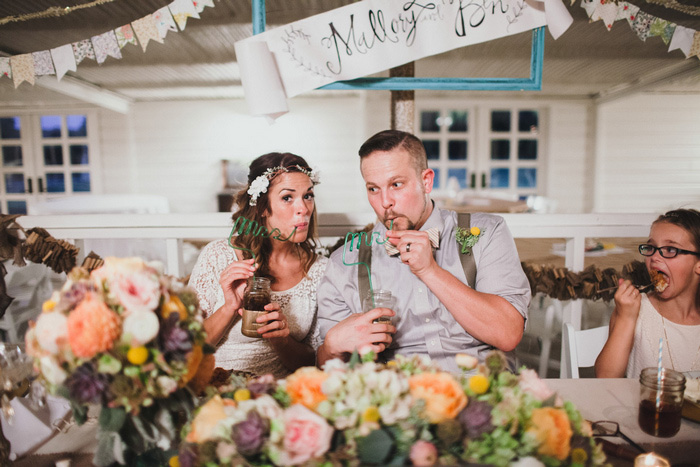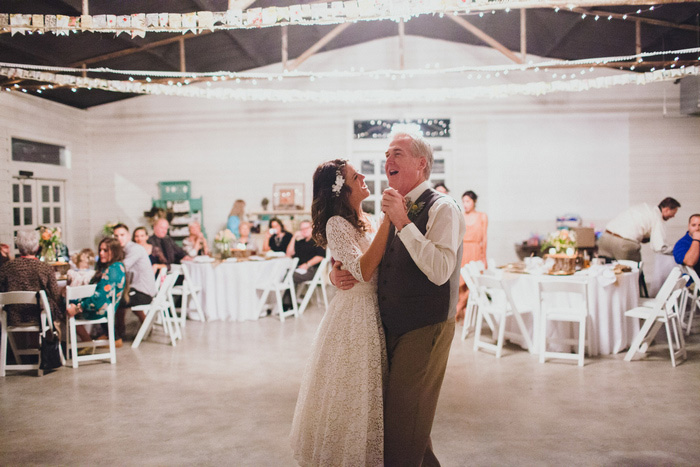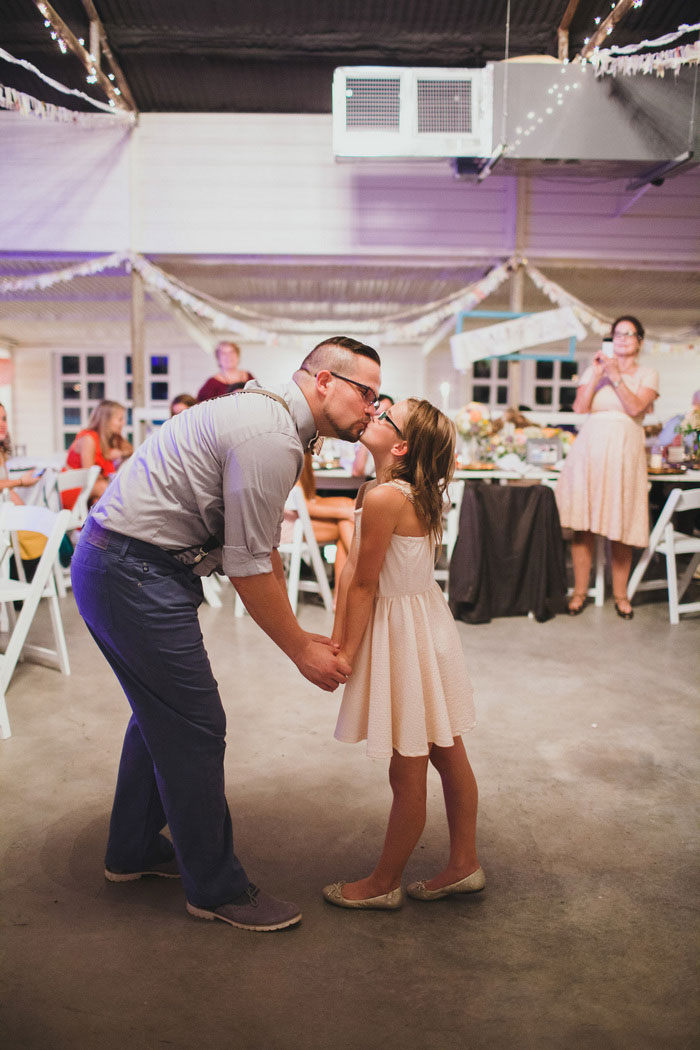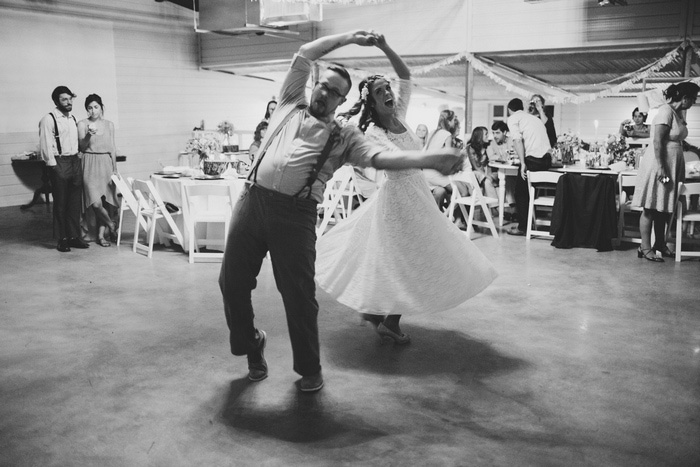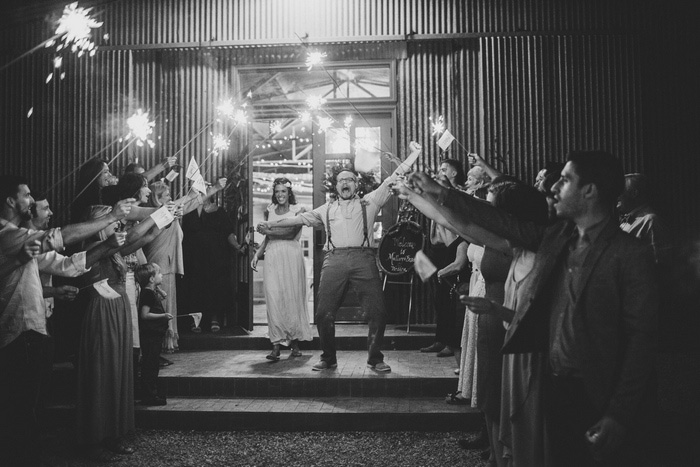 What advice do you have for couples who are considering an intimate wedding?
To each their own. I have two sisters (I'm in the middle), and we all three got married within ONE year. Actually, within eleven months, if we want to get technical. As similar as the three of us are, all three weddings looked completely different. There's no right or wrong answer. Listen to you heart (cue the music).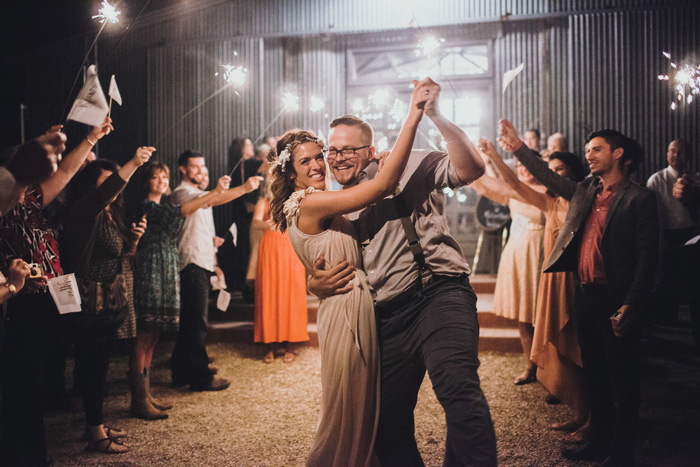 Vendors:
Photography: Keely & Aaron
Venue: Flying V Ranch
Dress 1: Cachet
Dress 2: My Mimi's Lorrie Deb San Francisco vintage 1950s wedding dress
Dress 3: H&M
Shoes: Nine West
Groom's Attire: Nordstrom
Hair & Makeup: Zsanae Panquerne
Flower Crown: Serenity Crystal on Etsy
Flowers: Clinton Kemp
Musicians: Mimo Morreale (Fox and the Bird), Jenny Moscoso (Seryn), and Laney Sprague
Decorations: Kathleen DeSouza
Cake Topper: Melabo Wed
Cake: Mary Flo Ridley
Mr & Mrs Straws: Krazystraws
B&M Tattoos: Straytats
Pillows: Society6
Activity Sheets: Wedding Chicks