Peonies are my favorite flower. I love their voluminous shape and the multitude of gorgeous colors they come in. Peonies look great by themselves in bud vases or grouped together in bouquets. They are also a great way to add flare to a cake.
These cakes are beautiful on their own, but they are made more unique, and special, by the additions of the peonies.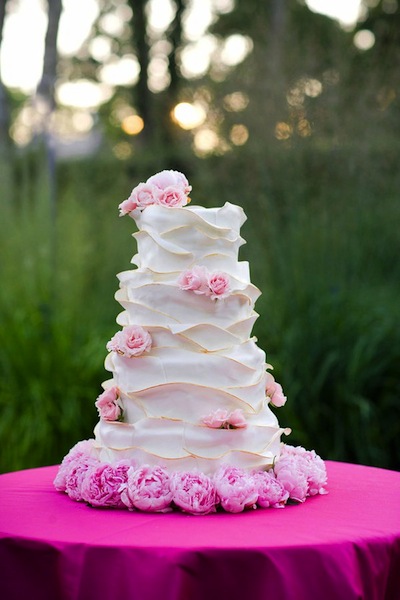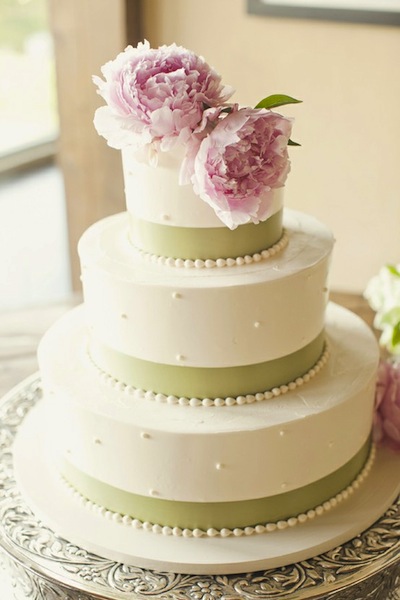 Bouquets of peonies feel very happy to me, whether they're mixed with other floral varieties or in all one color.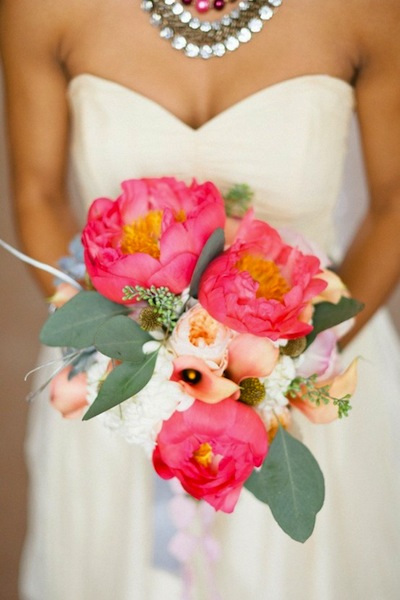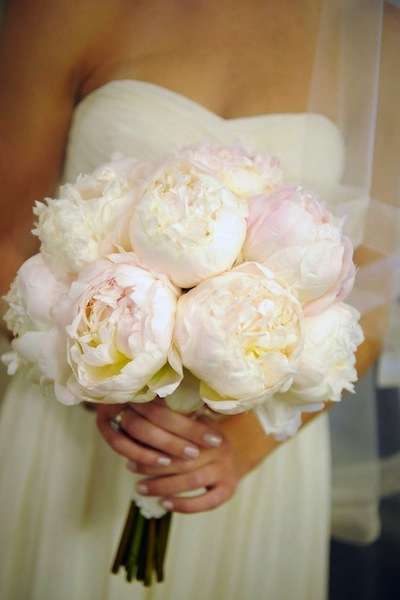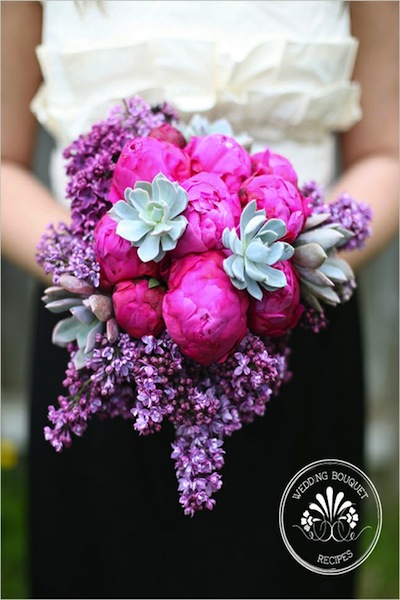 Because they come in a variety of colors, you can also adapt them to many different styles. Here you have a pretty feminine vintage look.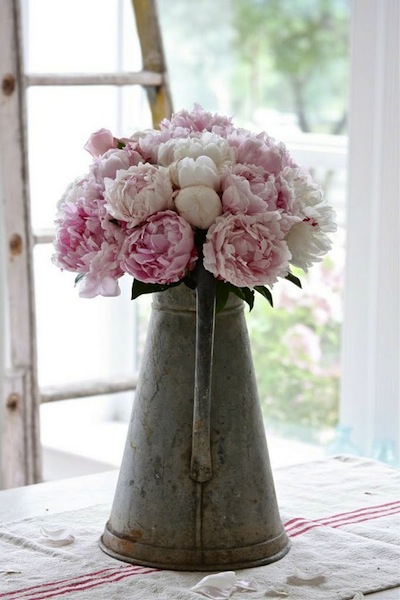 While these centerpieces are playful and bright.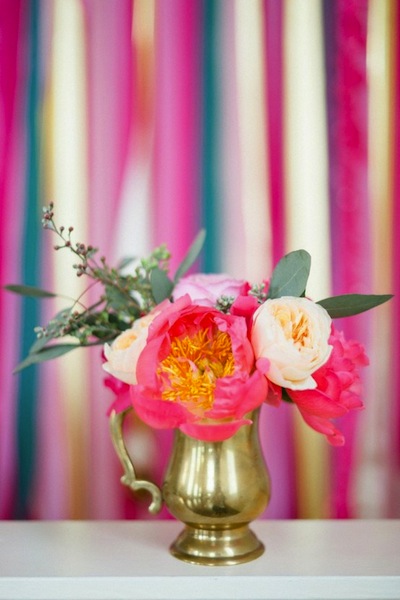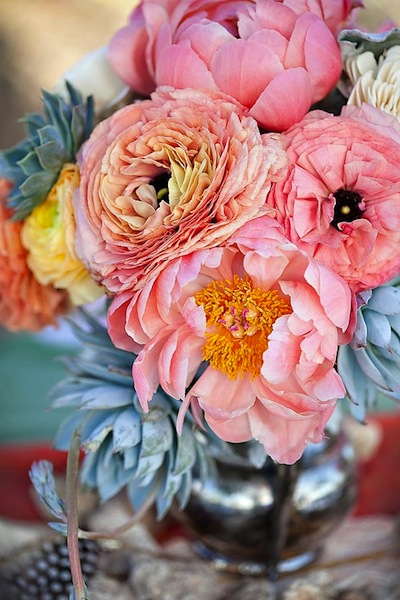 Peonies by themselves can have quite an impact too. I love the idea of bridesmaids carrying a single stem.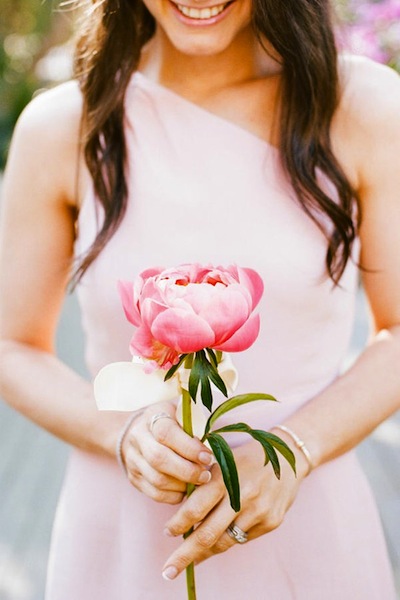 Single stems or buds also look good set in small vases, cups, or bowls because of how wide they can open.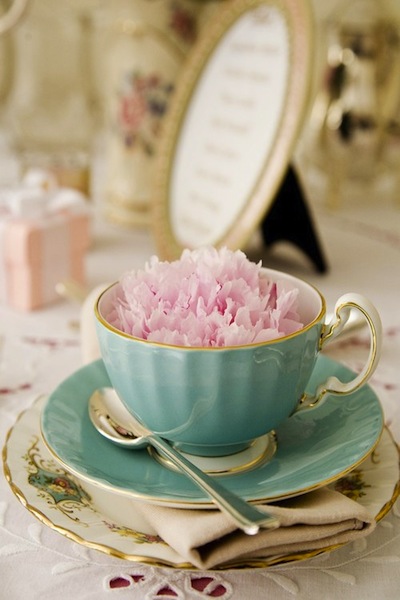 Peonies in your hair would be perfect for a backyard or more modern wedding.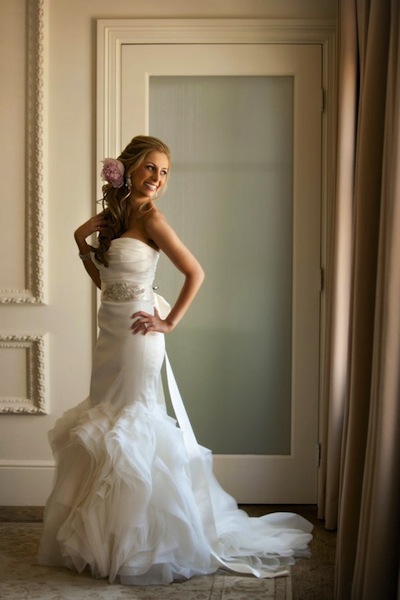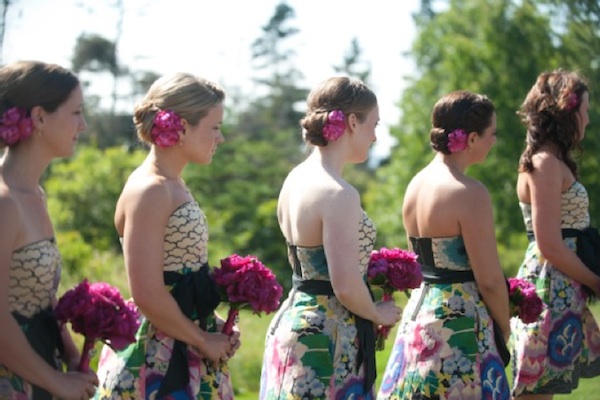 I also love  peony arrangements that are all the same color, or a mix of different colors.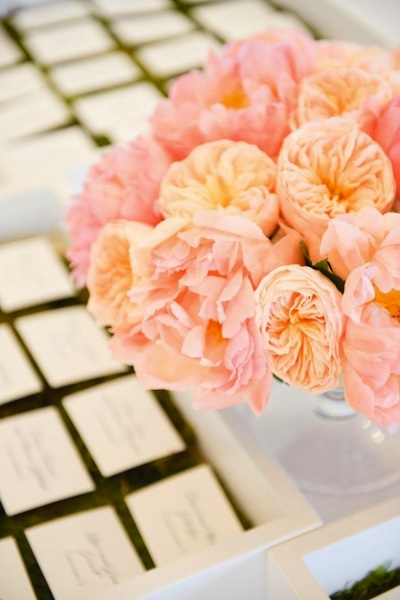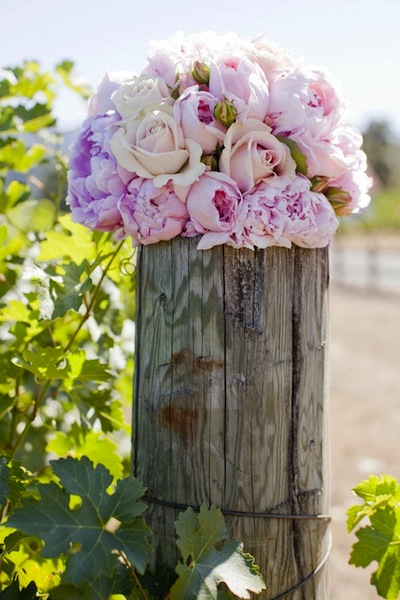 This peony inspired invitation suite is gorgeous.  I love that peonies could be a theme that you tied in throughout your entire wedding.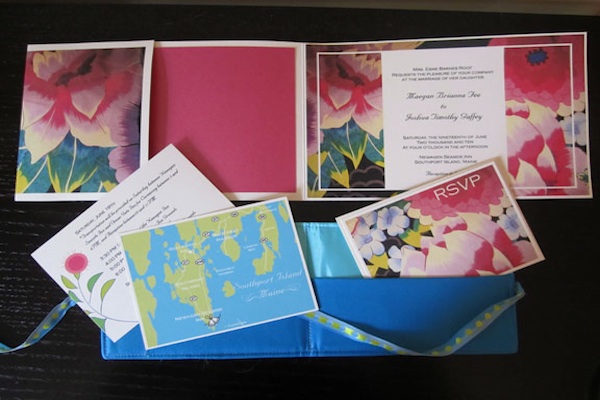 I'm sure you're just as in love with peonies now as I am! Peonies can be spendy, around $4-8 per stem depending on the the time of year and whether they're in season or not. One nice thing about peonies is that they grow in people's yards too! If you have a friend or family member with peony bushes or trees you could save tons of money on these gorgeous blooms. If you're not that fortunate, remember that because these flowers' blooms are so big you need less than you would with other flowers for a grand effect.
Image One: stylemepretty; Image Two: iloveswmag; Image Three: stylemepretty; Image Four: stylemepretty; Image Five: bellethemagazine; Image Six: thecinderellaproject; Image Seven: stlyemepretty; Image Eight: kaboodle; Image Nine: stylemepretty.com; Image Ten: weheartit; Image Eleven: stylemepretty; Image Twelve: meridameridian; Image Thirteen: stylemepretty; Image Fourteen: stylemepretty; Image Fifteen: meridameridian
Rebekah is a stylist and wedding and event designer. She owns the company A & B Creative, read her blog.