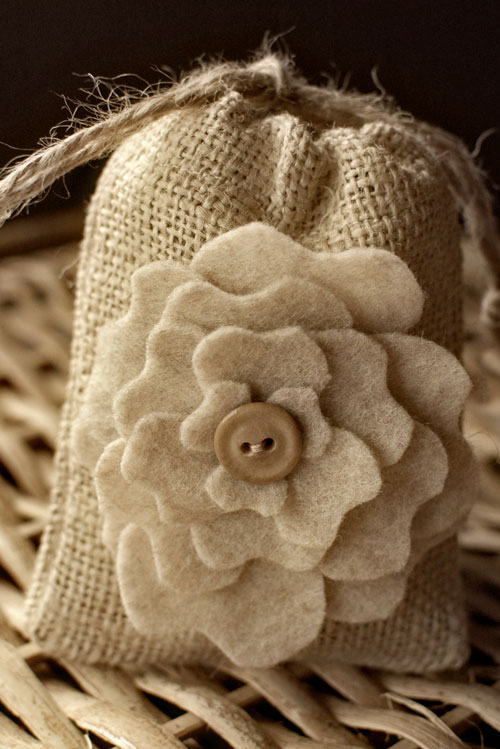 Felt peonies are a lovely way to jazz up earthy DIY favor bags!
Put whatever you want inside the bags: flower bulbs, coffee, handmade soap, candy. Eco-friendly and economical!
Today I'm going to show you how to make the cute burlap bags from scratch, and tomorrow I'll show you how to create the adorable felt peonies to adorn your DIY favor bags.
My talented and super-helpful mother-in-law came up with the pattern for the burlap bags for you to download. (It makes a 4″ x 6″ favor bag.)
Burlap Favor Bag Tutorial (Makes a 4″ x 5″ bag)
This project is fairly simple, even for the novice sewer.

Materials
Burlap (purchased from a fabric store)
Matching thread
Jute twine (purchased from a hardware store)
scissors
ruler
straight pins and one safety pin
wooden skewer
sewing machine
Before I go on, I have to show you my mother in law's sewing machine. (We used it to make the burlap bags.) She's had it for many, many moons and it still works like a charm!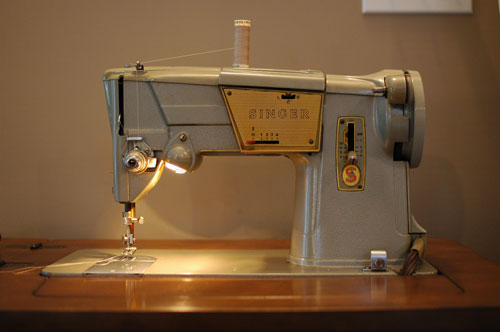 Here are the instructions for the bags:
Lay out your burlap and place the top of the pattern along the salvage edge. When not using the salvage, just run a stitch across the top of the burlap after it's been cut out. (This prevents the burlap from fraying on the inside of the casing. ) Try to keep the weave of the burlap running in straight lines.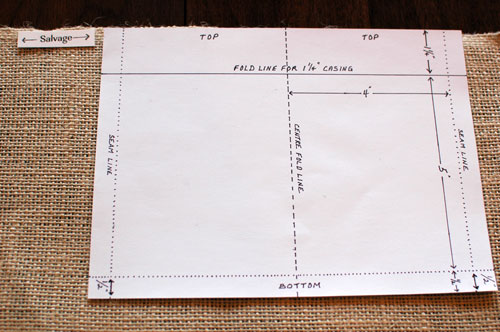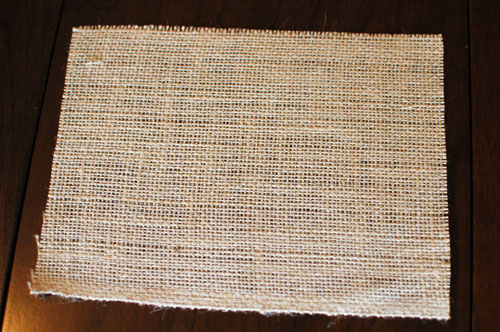 Once burlap is cut, fold in half width-wise and pin.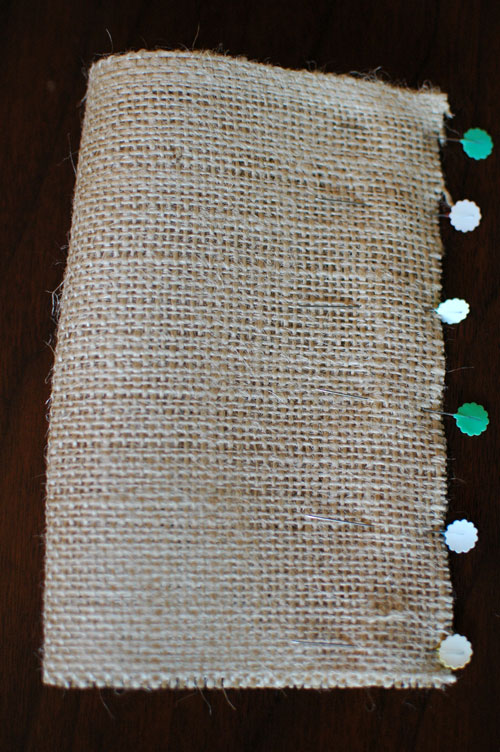 Sew a 1/2″ seam from the top to the bottom, back stitching at each end. (Be sure to remove pins as you go along if you machine is not made to sew over pins. )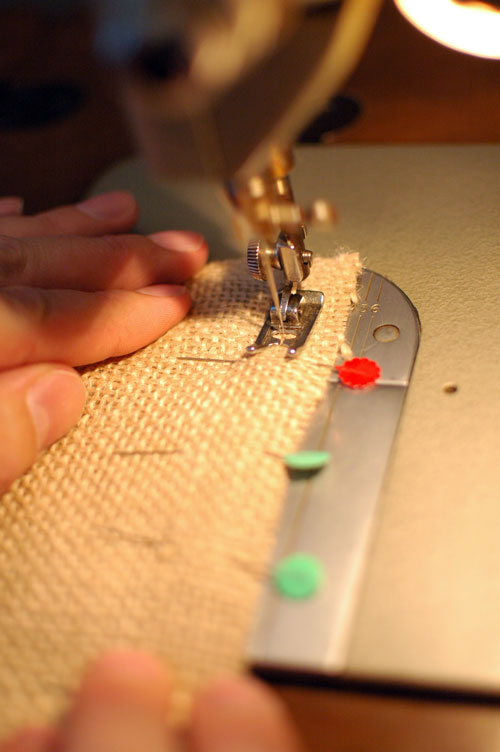 Do the same across the bottom.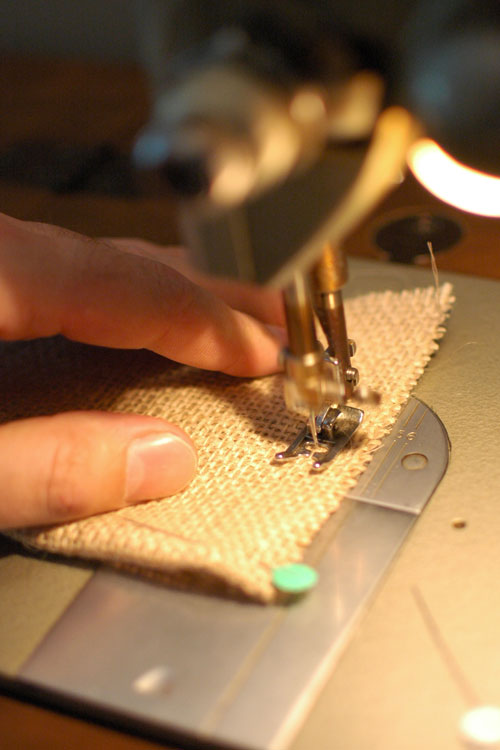 Snip the threads and trim a little off the corner where the seams cross.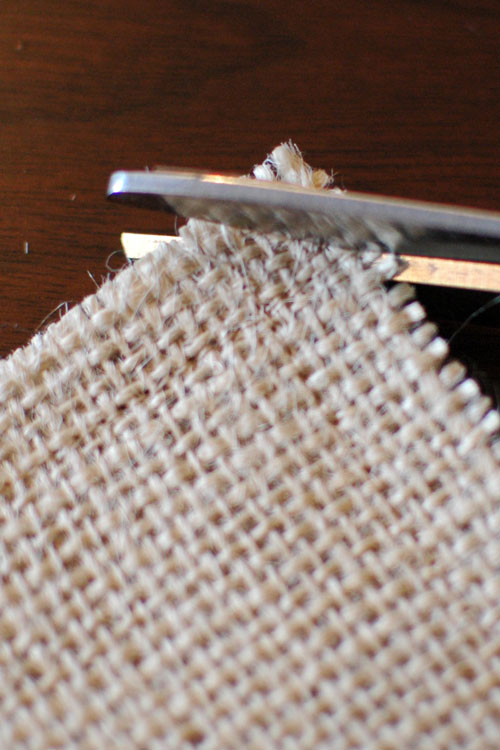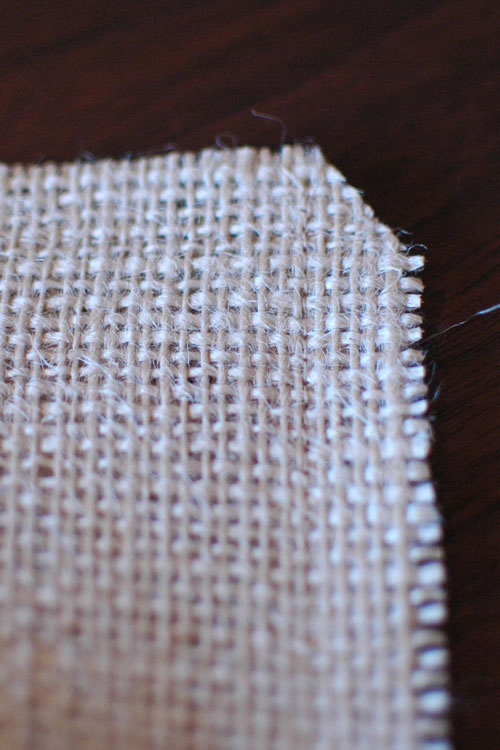 Turn the bag right side out and working from the inside poke out the corners using the bamboo skewer.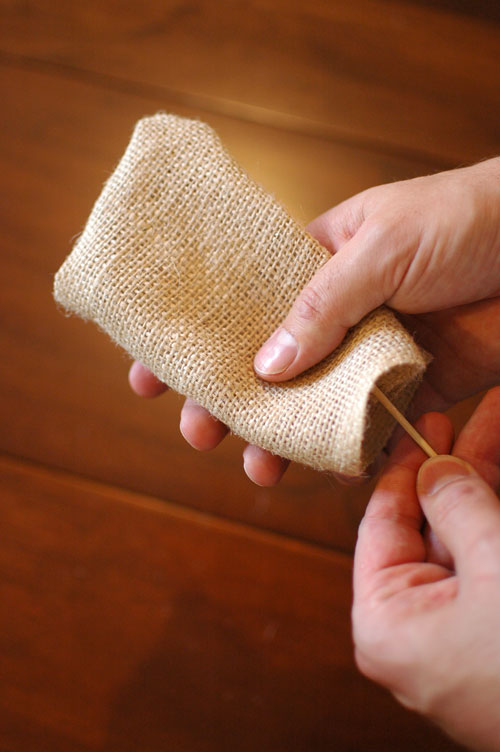 For the top casing where your drawstrings will be, fold 1  1/4″ down inside of the bag.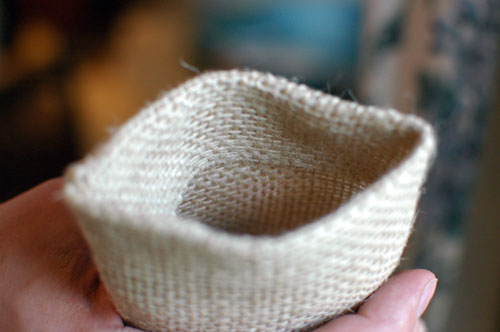 Working from the inside, sew all the way around the bag about 1″ from the top.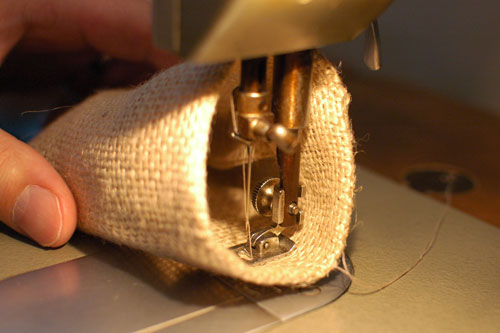 Make an opening in the front layer only of the casing at each side of the bag. Do not cut the burlap, just stretch it using bamboo skewer.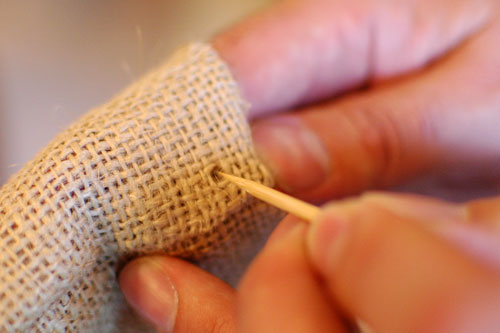 Cut two 20″ pieces of jute twine and tie a tight knot at one end. Secure a safety pin through the knot.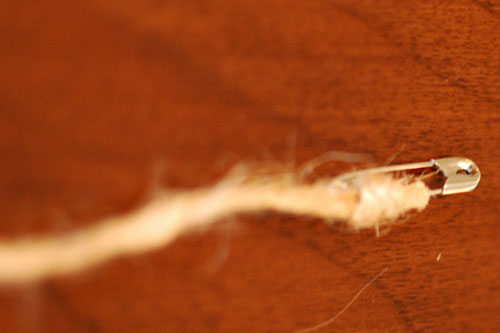 Thread jute through opening in one side all the way around the bag and out the same hole. Repeat the same process from the opening at the other side with the other piece of jute.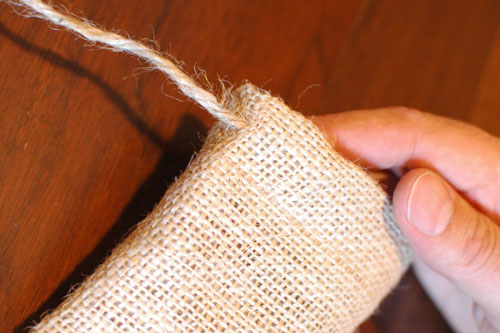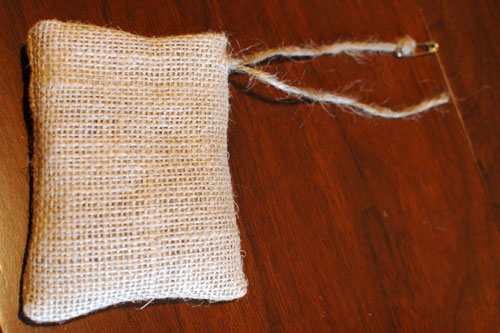 Tie the two ends of your twine together on both sides and the bag is finished and ready to decorate!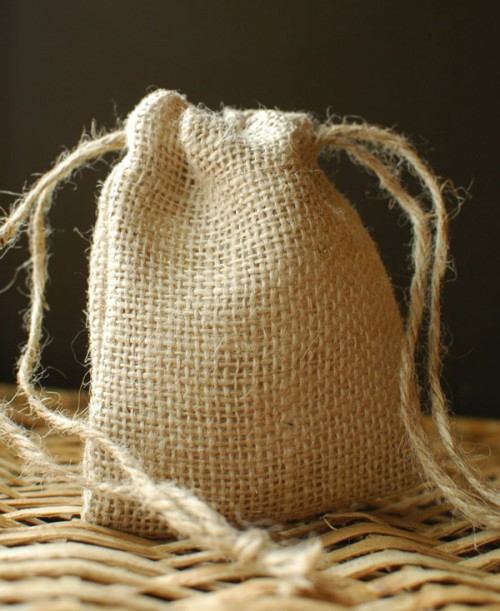 Tomorrow, learn how to make a felt peony to decorate your favor bag.