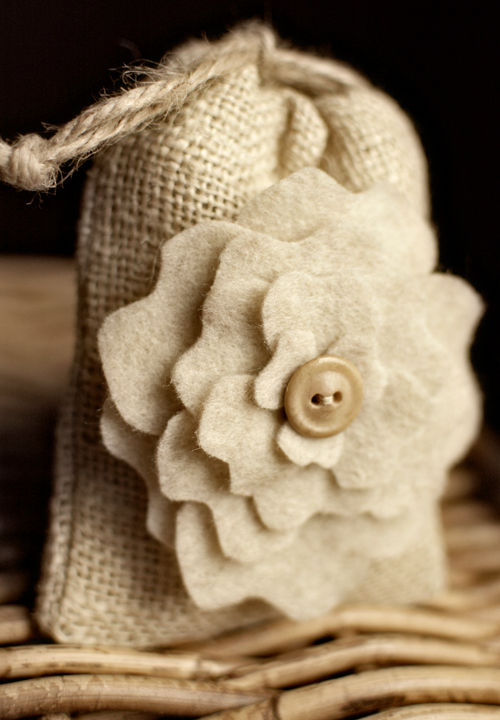 Yesterday, I showed you how to make a burlap favor bag. Today, we're going to make a felt peony to decorate the favor bag.
I found the template for the flower over at Yoonie at Home. Yoonie used the flower to make hair clips. You can use them to decorate just about anything!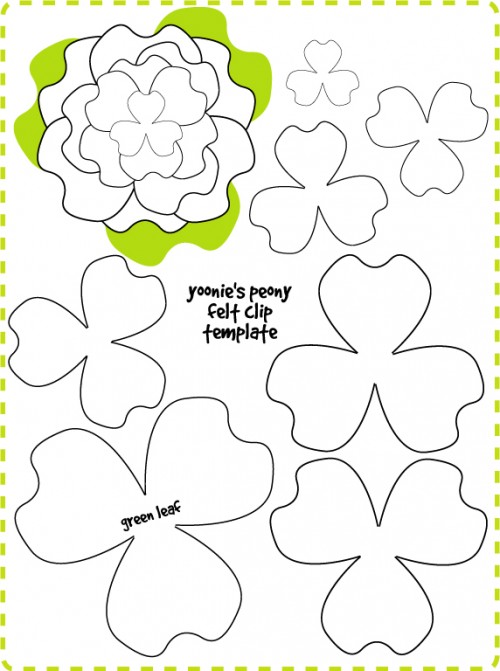 Felt Flower Tutorial
Materials:
Felt
Straight pins
scissors
needle and thread
button
Download the template and print.
Cut out each shape and place on your felt. (I didn't use the green leaf shape.)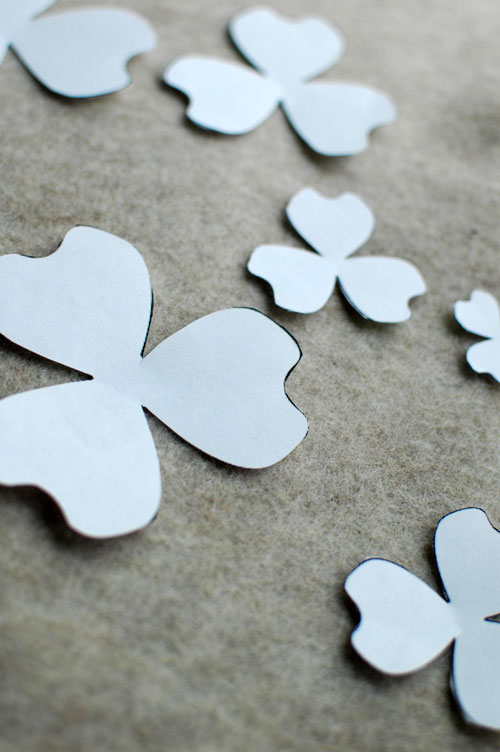 Pin your shapes to the felt.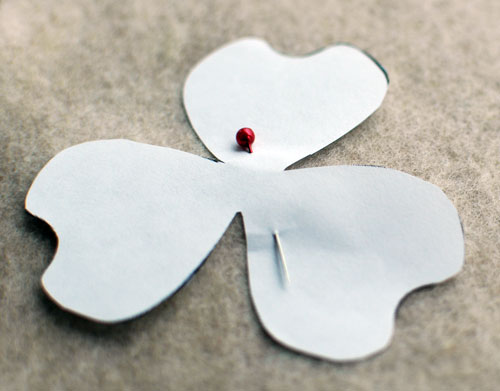 Cut out your shapes.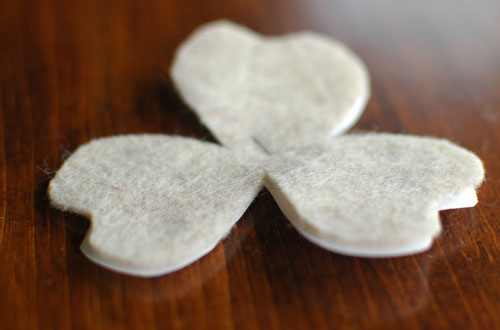 Stack your shapes in the same sequence as the diagram on the template.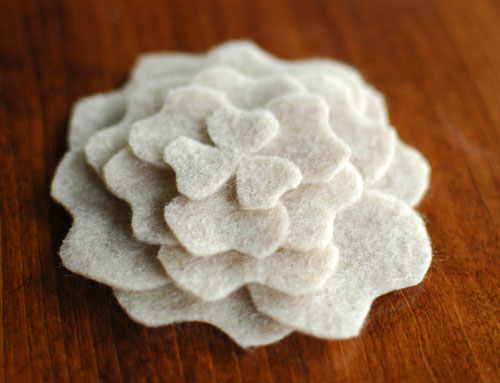 Place button in centre and sew onto burlap bag.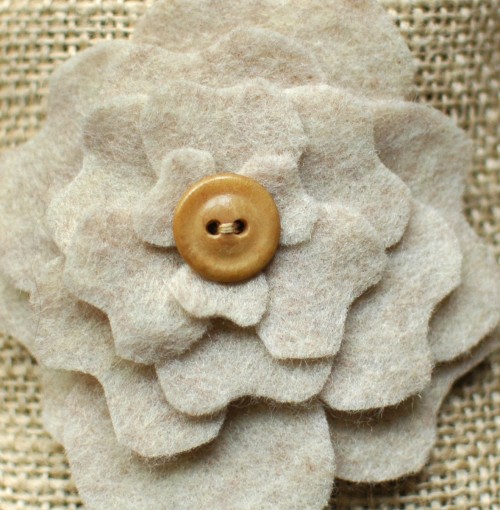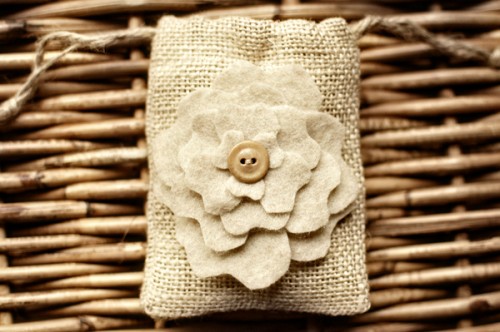 Fill your bags with whatever you want! I love the idea of flower bulbs! Perfect for an eco-friendly wedding!