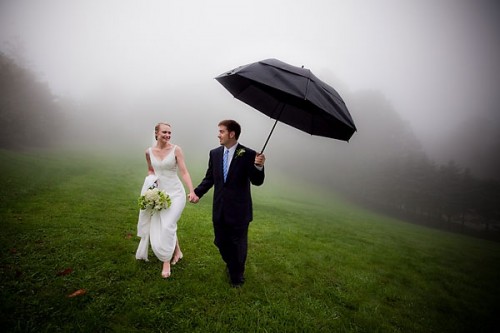 Darla, 29 & David, 32
Blowing Rock, North Carolina
Wedding Date: September 19, 2009
Number of Guests: 18
Wedding Ceremony Location:Westglow Resort and Spa
Wedding Reception Location: Westglow Resort and Spa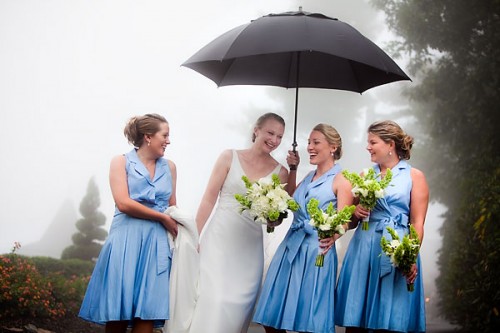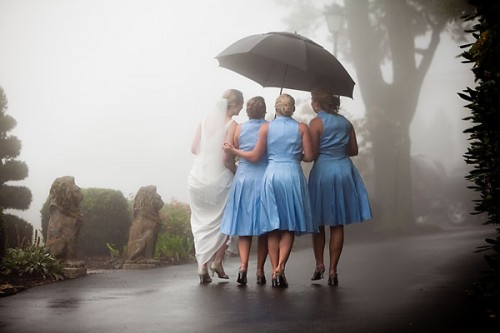 Why did you have an intimate wedding?
As far back as I can remember, I have always known that I wanted my wedding to be a day that celebrated my husband and I. I didn't want anything flashy or over the top because that simply is not us. Family is extremely important to us both, so we wanted a weekend that brought our two families together in a relaxing and comfortable environment so that everyone could get to know each other and celebrate.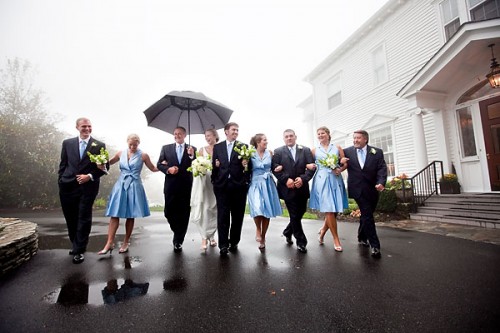 What are some the challenges that you faced planning an intimate wedding?
I didn't feel there were many challenges other than the usual for any wedding. I am not a planner by nature, so that in itself was a challenge for me. The resort that we chose for the ceremony site made everything terribly easy. They presented me with a list of vendors in the area, they prepared the food on site so no need for caterers, and best of all there was an amazing spa and salon. Our whole wedding party was able to get ready at the resort including hair and makeup, so we just made an entire day out of it versus running around to many different places and worrying if things were coming together like they should.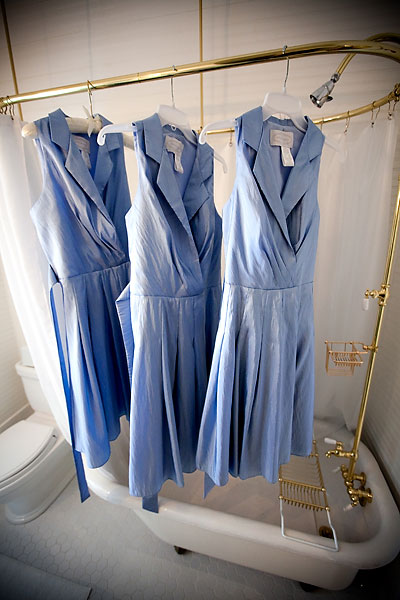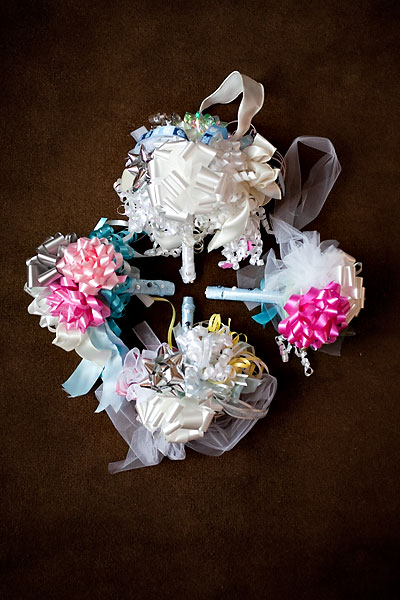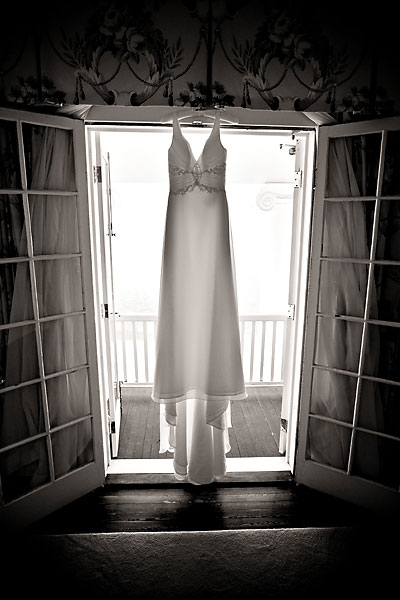 Was it difficult to pare down the guest list?
We hoped that by having a "destination wedding" in the mountains we would be able to include our immediate families and hopefully not offend any of our other relatives and friends. I come from such a large family that is spread out around the southeast that I didn't even know where to begin, so we felt that keeping it small would be the best option.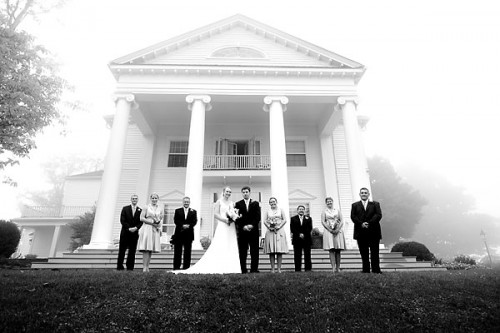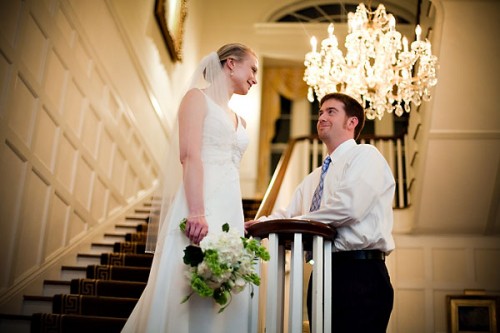 Did you have any 'issues' with the small guest list from friends and family?
There may have been a few comments at first, but once people realized that we were keeping it to immediate family and making a vacation of it, everyone thought it was a wonderful idea. Actually, we have had a lot of friends and family tell us since then that we did it the right way and that they wish they would have done the same. I think that is an amazing compliment.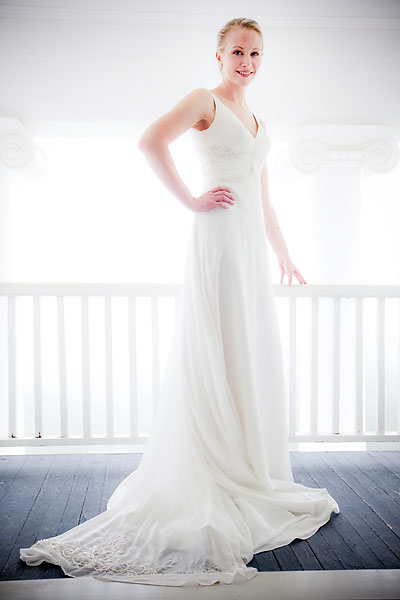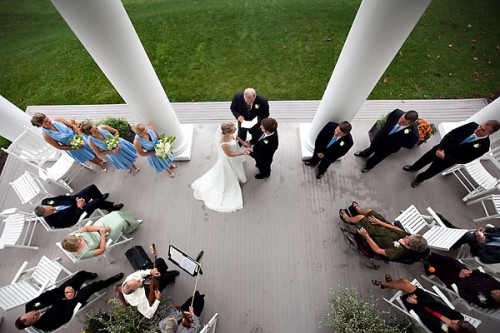 What was the highlight of the ceremony?
The highlight of the ceremony for me was the walk with my dad to the porch where the ceremony was being held.  It was a much shorter walk than I had anticipated.  When my dad was giving me away, I was fighting to hold the tears back and very successfully I might add, but that was only because of David.  He looked at me and gave me a slight (yet nervous) smile to let me know it was okay. That is when I realized it was just the beginning and that David's companionship is what mattered most, not the fact that my family was in a way losing me.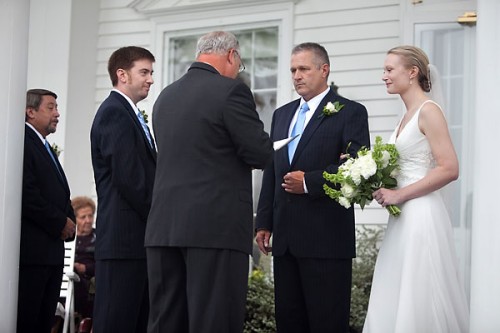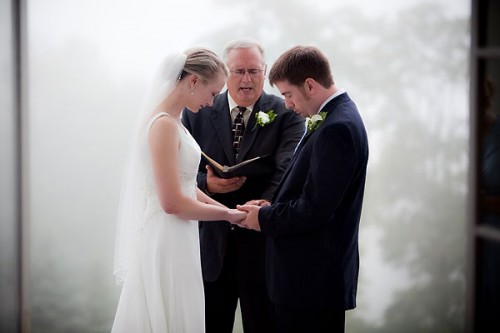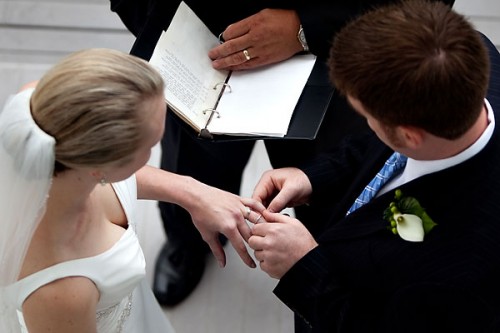 What was the highlight of the reception?
For me it was when we all sat at one large dining table. I do remember at one point looking around the table and thinking how wonderful it was to share the day bringing our two families together for such a happy occasion.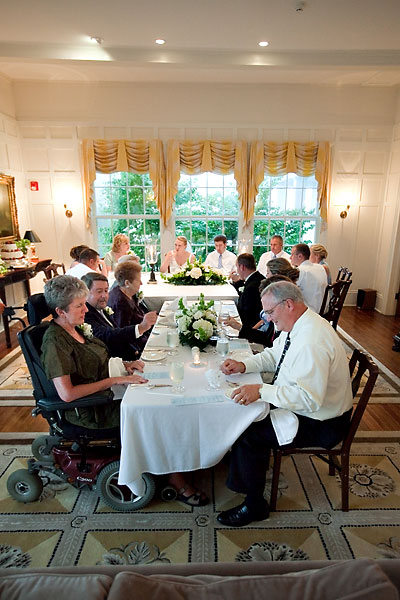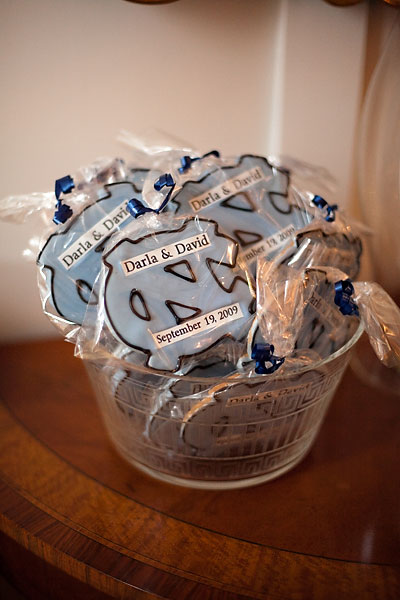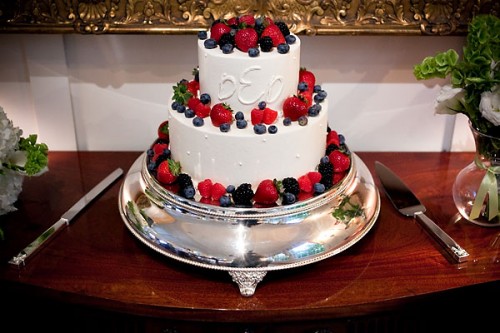 What was the best thing about having an intimate wedding?
I absolutely loved everything about having an intimate wedding, but most of all I loved the fact that we got to share the most important day of our lives with those we are closest with. That day is something that we and our families will always have a wonderful memory of.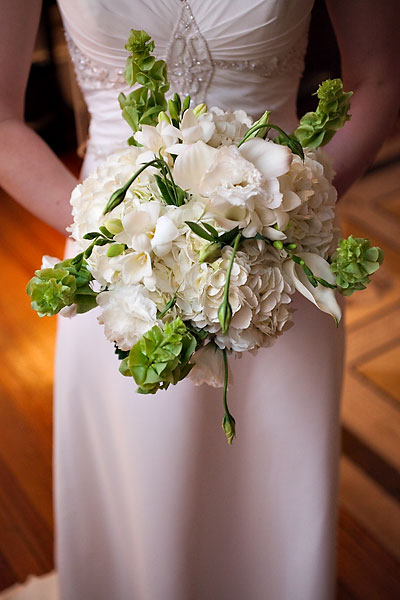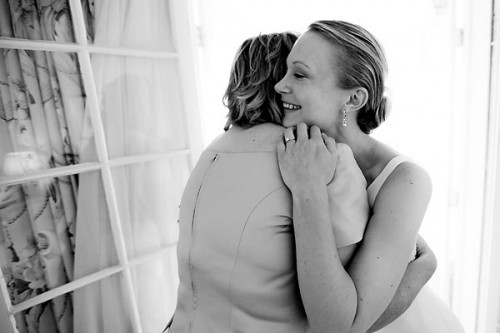 What advice do you have for couples who are considering an intimate wedding?
Go for it! It is your day, so do what you want! I have no regrets whatsoever of making the whole event special and meaningful to David and I and our families. I understand a small wedding is not for everyone, but it was perfect for us and our situation. I never had any worries if everything would go as planned because that was not important to me. Those unforeseen moments are what make it memorable.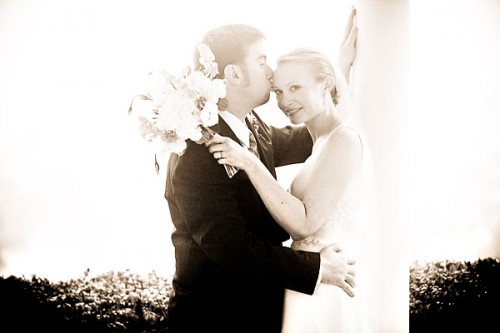 Vendors:
Photographer: Luster Studios
Wedding and Reception: Westglow Resort, Blowing Rock, NC – Jennifer Williams
Hair and Makeup: Westglow Spa, Blowing Rock, NC
Musicians: Nancy Bargerstock and Greg Simmons, Boone, NC
Wedding Cake: Stick Boy Bread Company, Boone, NC – Brandon
Bouquet & Flowers: Park Place Flowers – Blowing Rock, NC