Bring back the best of the Nineties with crop tops, slip dresses and dip-dying. These may sound like bold ideas but Nineties style is back with a vengeance and waiting for you to work these fashion trends into your wedding. The key to including these trends into your big day is by refining them to suit your style and simplifying the rest of your look.
The midriff reigned supreme in the Nineties with the popular crop top. Crop tops paired with a wedding skirt are perfect for the bohemian bride. They can show just a glimpse of skin with a high-waisted skirt or can be more revealing for those who dare to bare. Lace and textured details add more of a romantic and bridal feel to this trend.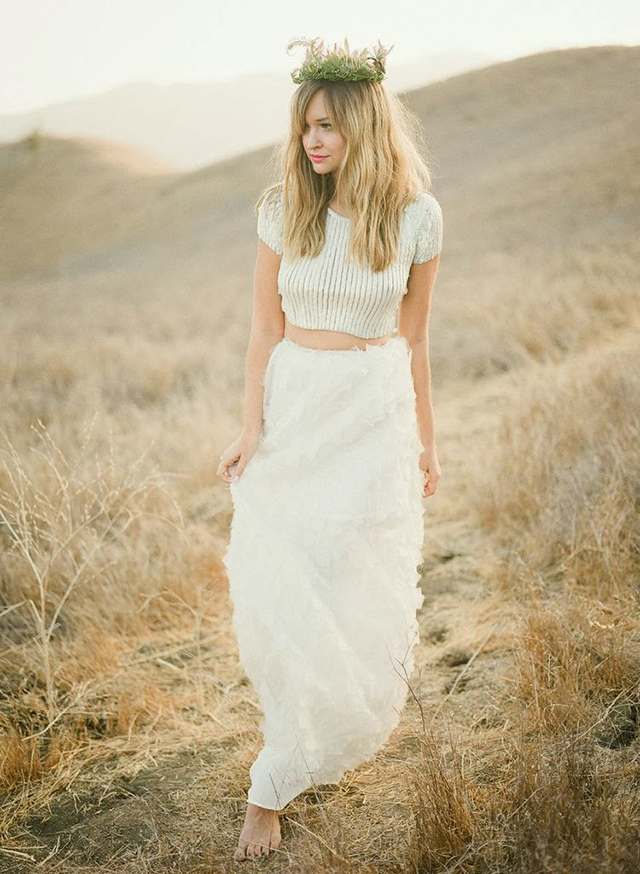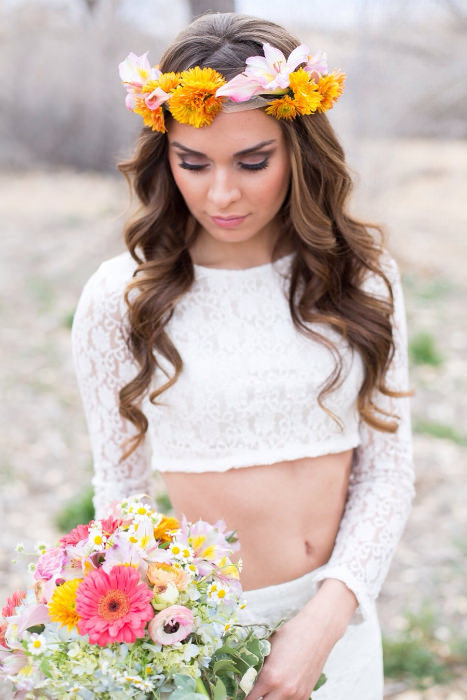 The Nineties provided a backlash to the excess and the extravagance of the Eighties with the minimalism trend. Simple and pared-down silhouettes were favored for those who weren't participating in the grunge scene. A minimal crop top with a clean and almost futuristic vibe is a way to incorporate this look into your bridal attire.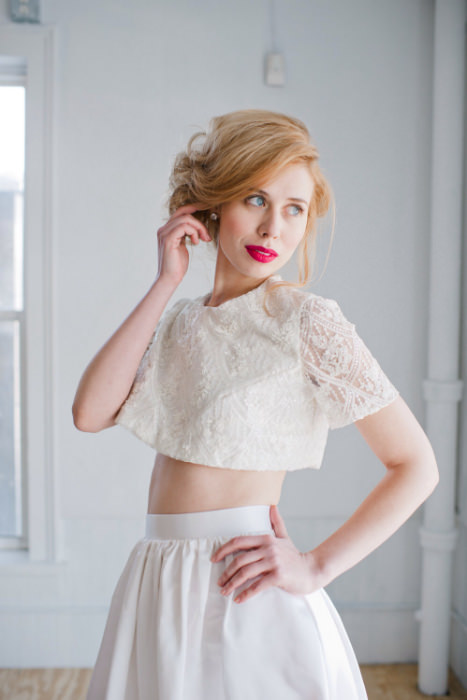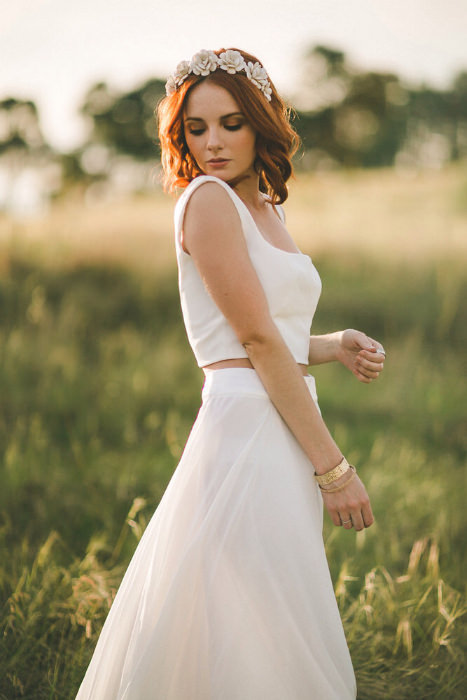 Piercings and tattoos were all the rage during this time, as people embraced their individuality and cultural groups. A temporary tattoo bar is a playful addition for your reception and a fun favor for your guests to take home.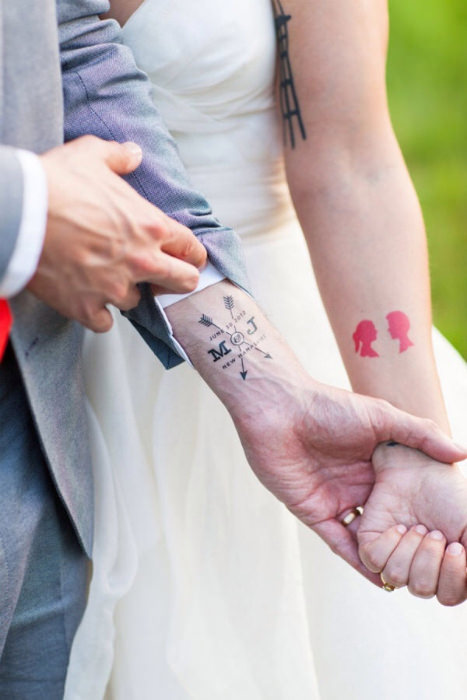 Sportswear and exercise clothing remained popular from the Eighties into the earlier part of the decade. Have your flower-girls dressed up in cute leotards and tutus for a fun twist. Crimped hair was the hairstyle of choice, so dust off your crimpers for a nostalgic look.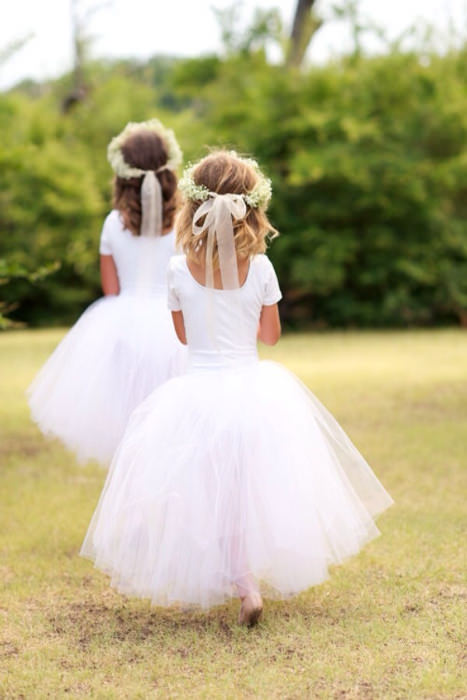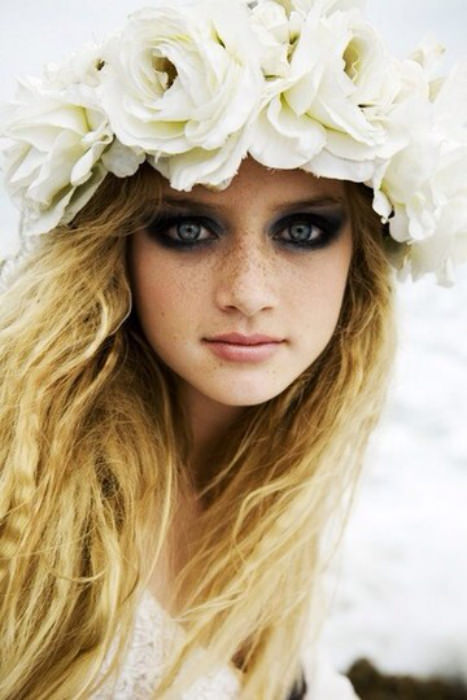 The slip or cami dress trend translates very well into wedding dresses. Unlike the past version which was usually worn with a t-shirt underneath this is a sophisticated and sensual style. The thin straps combined with the figure hugging silhouette demonstrate the popularity of the underwear-as-outerwear look during the decade.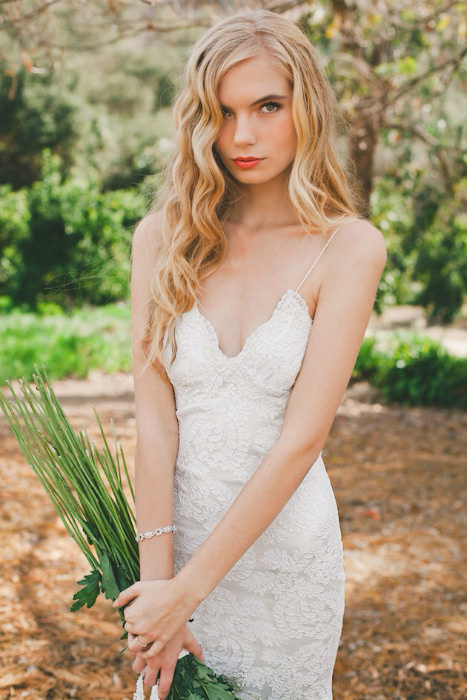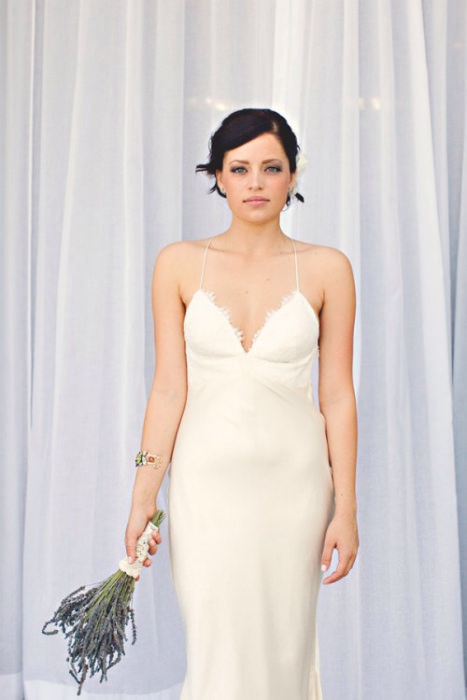 Nineties fashion is also synonymous with sub-cultural style. To give a nod to the grunge and punk scenes, go for a tartan or plaid shirt paired with a voluminous bridal skirt.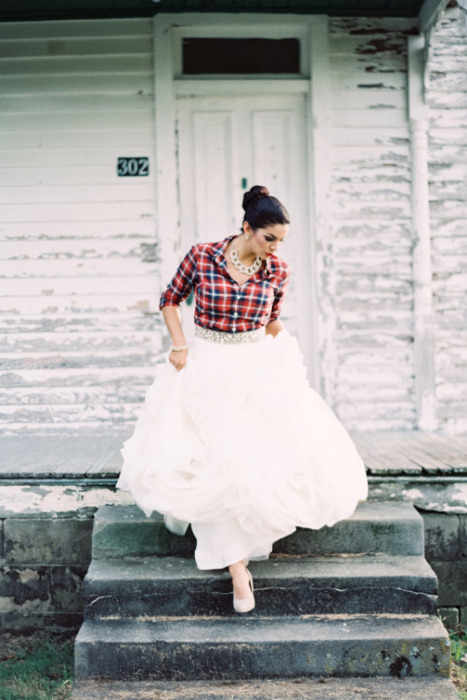 Take inspiration from the dreaded neon windbreaker jacket that was so popular in the decade. Use the colors and incorporate them into your look with a neon statement necklace or bright pink skinny belt. I'm sure we are all guilty of attempting to tie-dye or dip-dye everything in our closets, with varying degrees of success. A dip-dyed wedding dress updates this Nineties trend with a tasteful pop of color.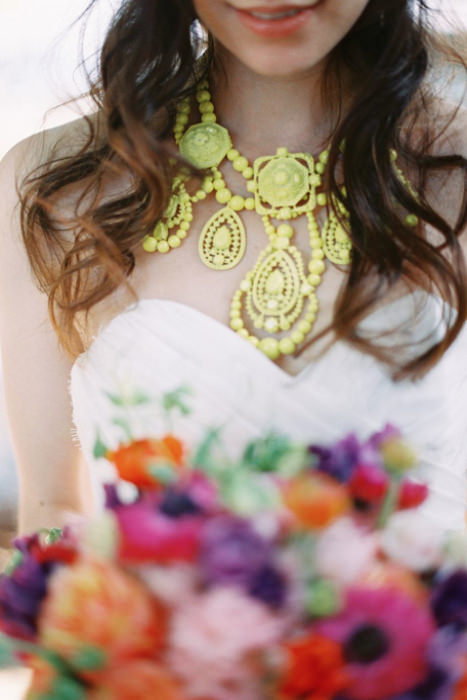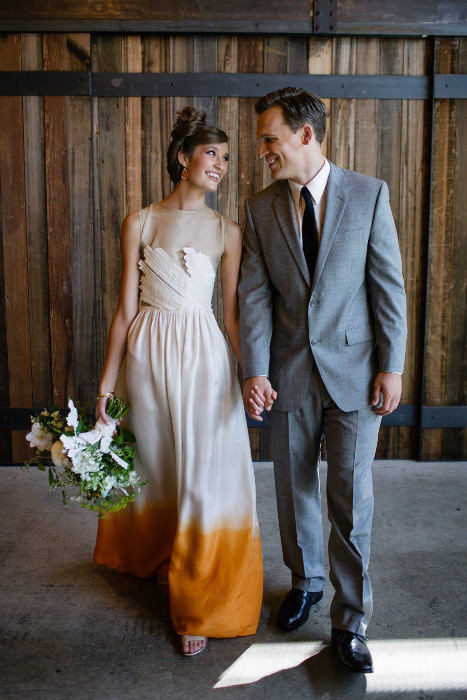 Photo one: petitechristine.com; Photo two: stylemepretty.com; Photo three: madebyanatomy.com; Photo four: etsy.com; Photo five: summerstreetphotography.com; Photo six: pinterest.com; Photo seven: styleseat.com; Photo eight: katiemay.com; Photo nine: leighmillerphotography.com; Photo ten: lauragordonphotography.com; Photo eleven: byronlovesfawn.com; Photo twelve: jasminestarblog.com;