Lace is a perfect wedding day detail, and it's not limited to the dress either! Lace details can be found on anything these days, from wedding cakes to table runners  – even wedding stationery.
Lace details should be just that, details. No need for an eighties Madonna homage. Used sparingly, lace is a beautiful delicate addition.
What I love most about this lace wedding cake is its spin on other lace- inspired cakes. It has buttons up the back of it as a wedding gown would. The smaller cake's lace detailing is so subtle, simple and classically beautiful.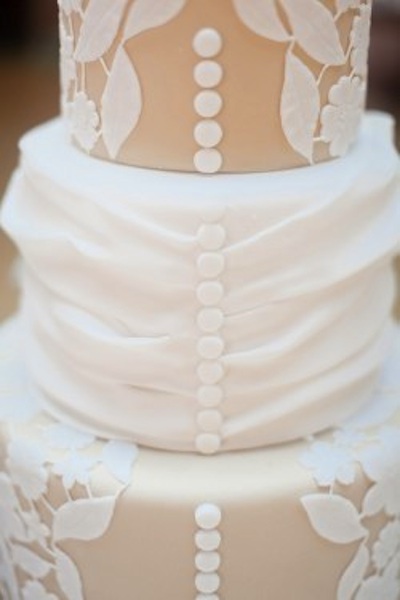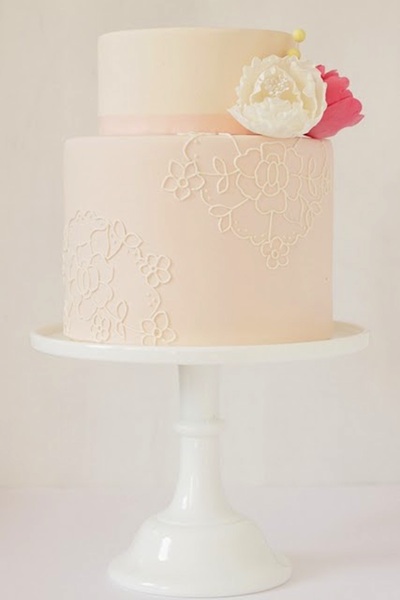 These cupcake liners are gorgeous and add a sophisticated touch to the basic paper liners.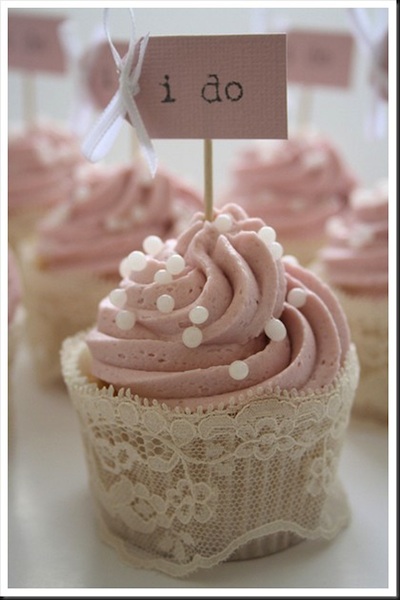 Do check out the DIY tutorial on these doily cupcake liners.
Lace wrappings, whether they're for favors or gifts for your bridesmaids are another simple addition that add beautiful detailing over kraft or other basic papers. You can use lace fabric, trim or doilies for your wrapping projects, either vintage or from a craft or fabric store.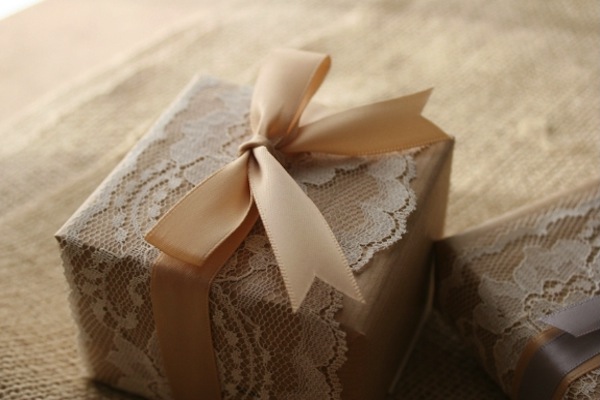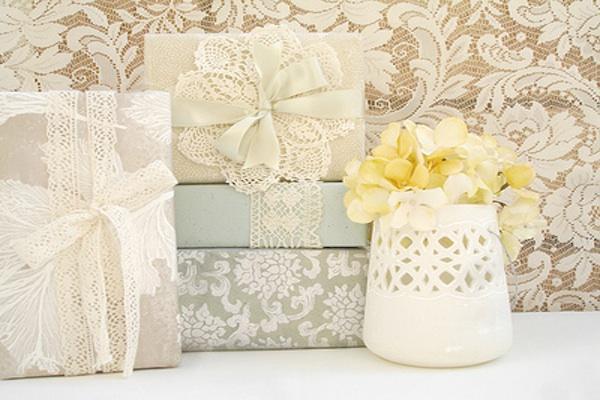 Wood can have a rough and rustic look that pairs so well when juxtaposed with something as feminine and delicate as lace. Lace runners are perfect for farm tables and I love the idea of a bench runner with lace trim too.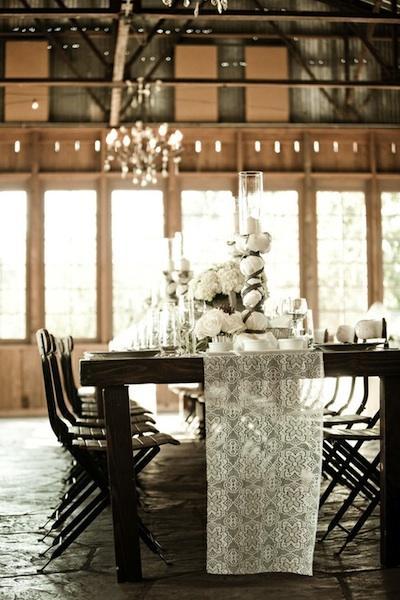 Doily envelopes are a fun surprise to discover when opening what looks like just another wedding invitation!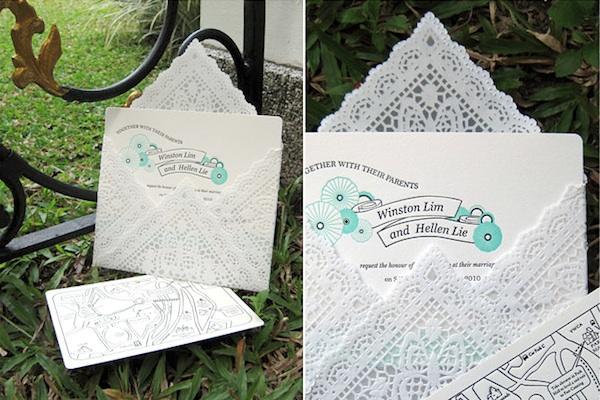 Can you imagine this project?! If you had the time to collect all of the doilies, and help with stitching them onto the tree, it wouldn't be so hard. Fishing line would work well and wouldn't show up against the lace or the tree. It makes quite an impression and adds a visual element you wouldn't expect to find in nature which I love.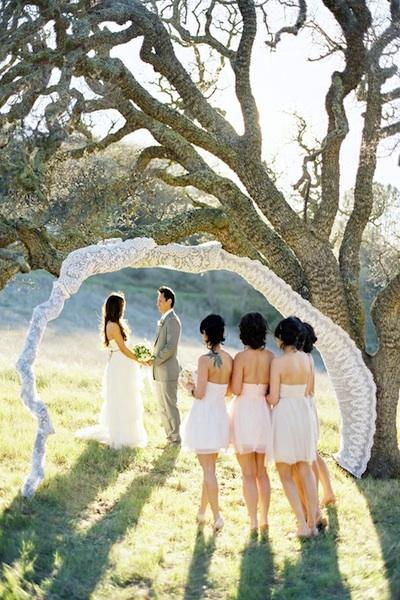 Photo One: elizabethannedesigns.com; Photo Two: hello-naomi.blogspot.com; Photo Three: http://www.enchanteddreamweddings.com/blog/; Photo Four:IntimateWeddings.com; Photo Five: elizabethannedesigns.com; Photo Six: thirtyduo.blogspot.com; Photo Seven: stylemepretty.com; Photo Eight: lunaandchloeweddings.com; Photo Nine: ruffledblog.com; Photo Ten: OnceWed.com