If you're dreaming of an Italian affair for your nuptials, then it's time to get inspired by the Mediterranean with a color palette of lemon, olive green and dusty pink. This look is all about rustic and natural touches with romantic details such as olive branches and delicate roses in abundance.
Think of how blissful it would be to celebrate in a Tuscan courtyard with your nearest and dearest. Of course, not everyone can fly off to Tuscany to get married, but that doesn't mean you can't bring Italian charm straight to your doorstep!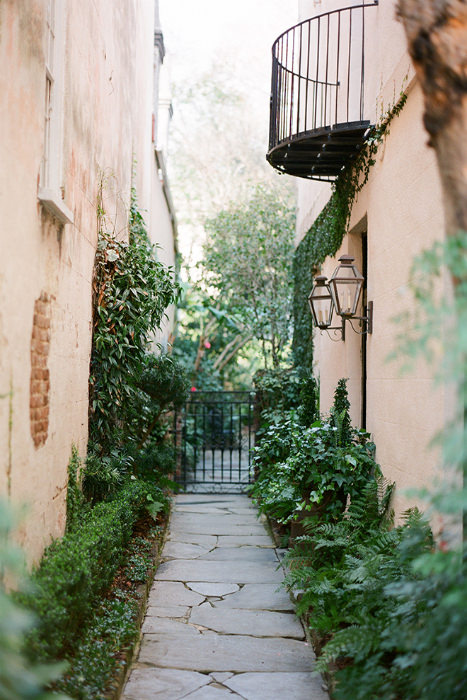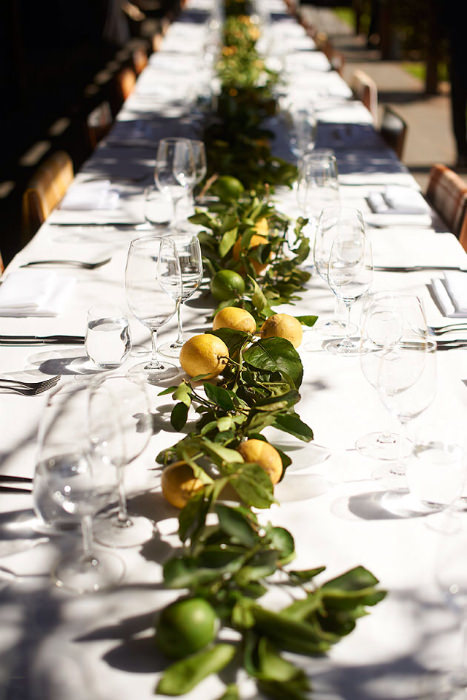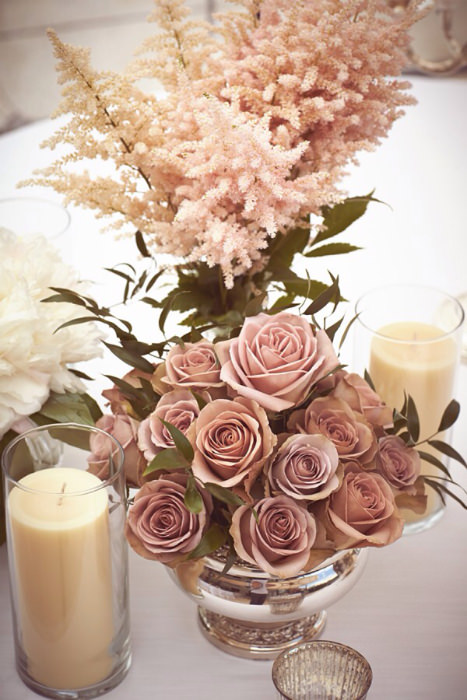 For a wedding favor with a purpose, treat your guests to a bottle of fragrant olive oil which can also double up as table numbers. Mini bottles of Limoncello are another creative option for favors. A delicious feast of Italian cuisine served family-style will really add to the mood.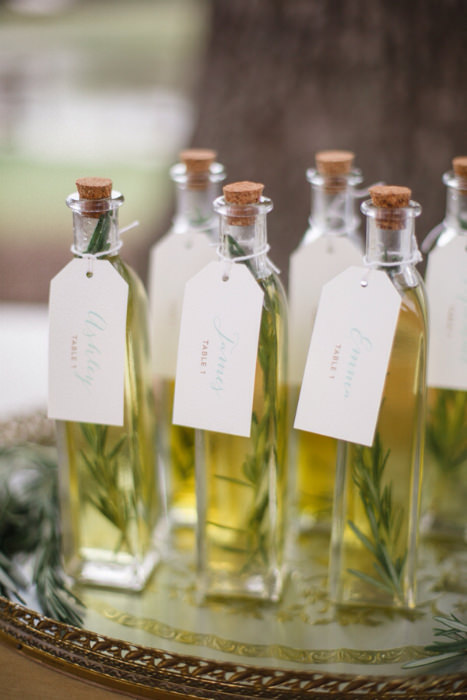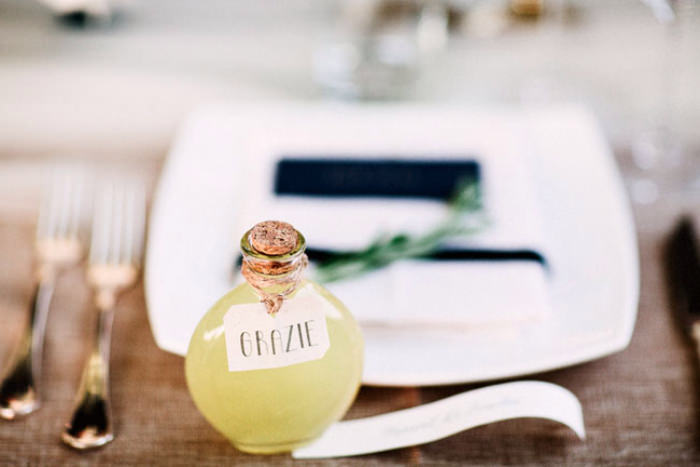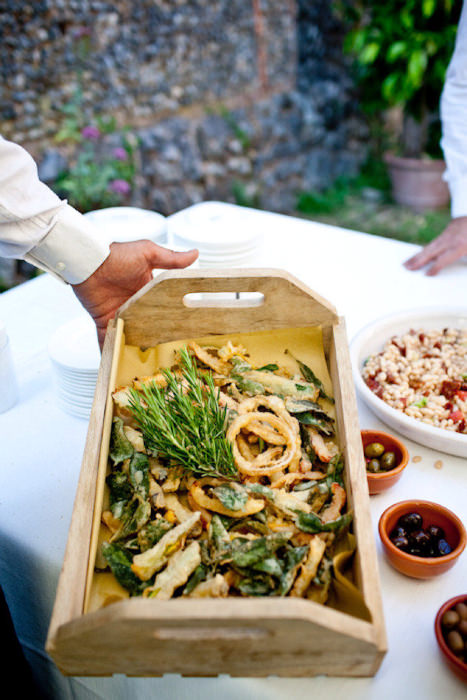 A naked cake or a frosted alternative with olive branches will capture the natural look that you're going for.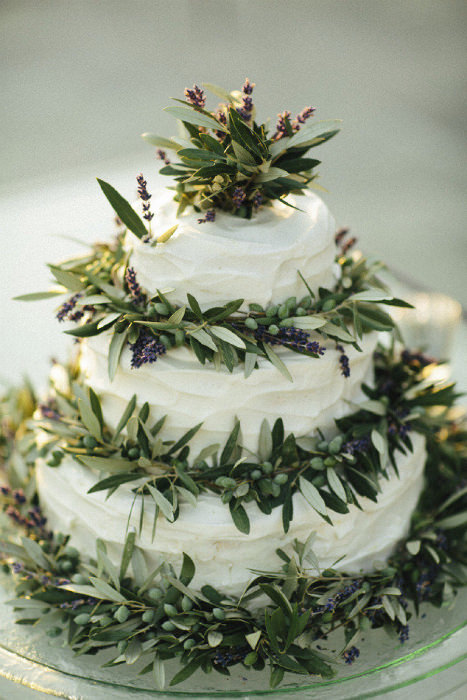 For your bouquet you can incorporate the pale pink and green and freshen it up with white blooms. This can also be followed through with your other floral arrangements. Sugared lemons are a great DIY project and have a pretty and polished effect for centerpieces when combined with pink and yellow flowers.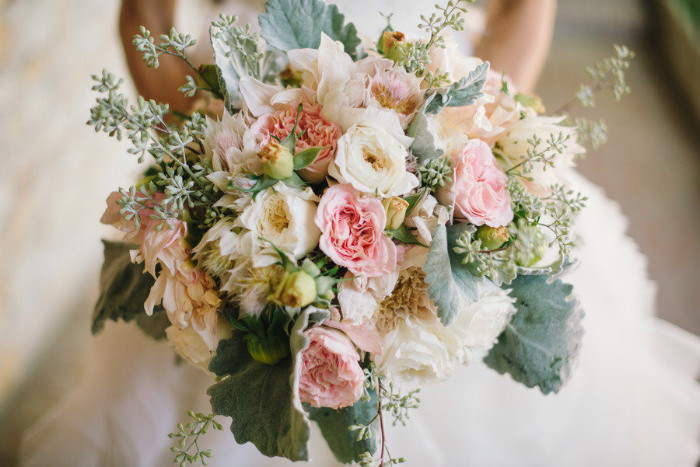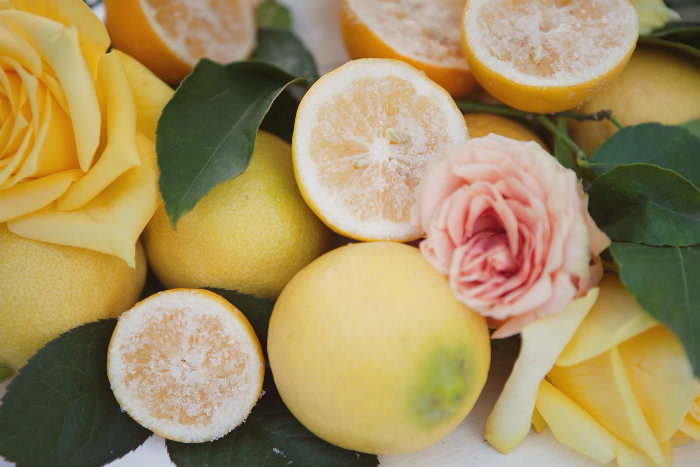 To capture the essence of Italian style, go for an effortlessly glamorous look that has enough detailing but isn't overdone. Lace dresses add romance and look great with the color palette. A flowing dress with a long veil will also fit in well with an outdoor venue. An intricate updo will small blooms or leaves will add a touch of the Mediterranean.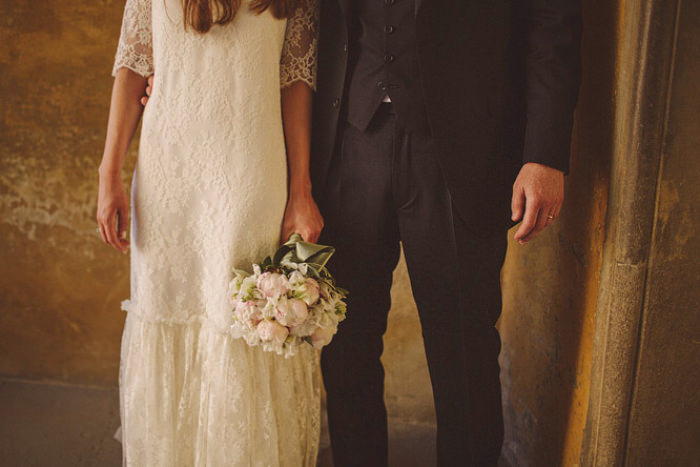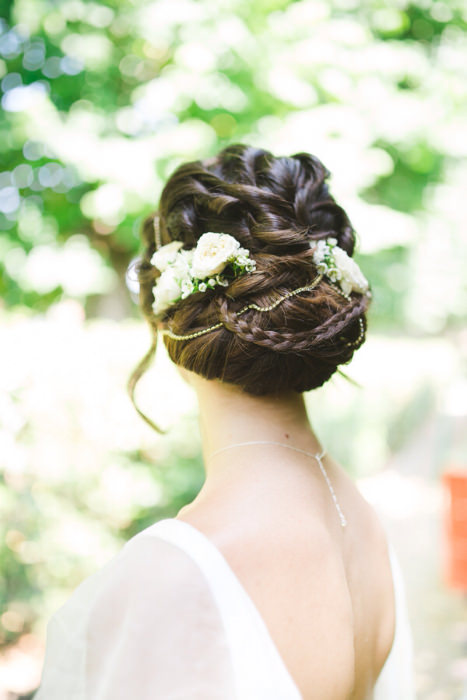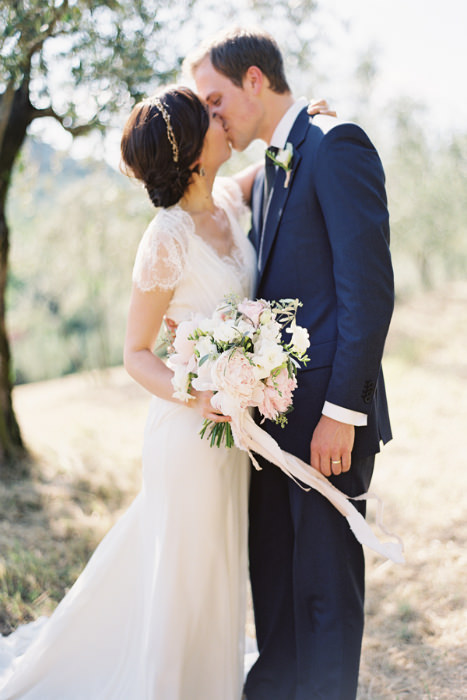 To complete the look, the final touches are all-important. They are simple but effective. Bread rolls with sprigs of rosemary on wooden boards add to the alfresco mood. As do wooden chairs and elegant candles.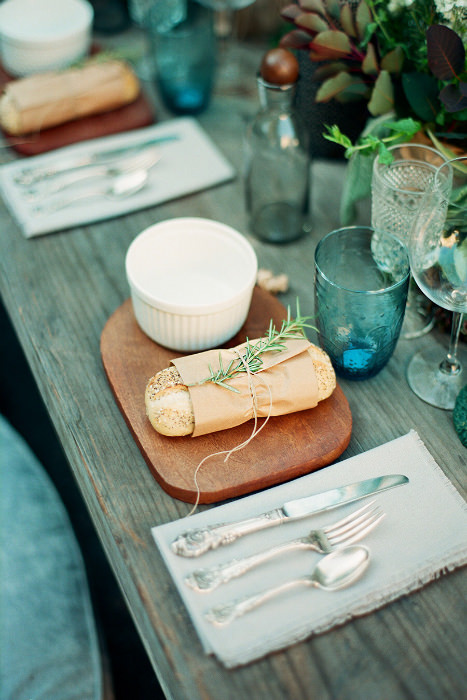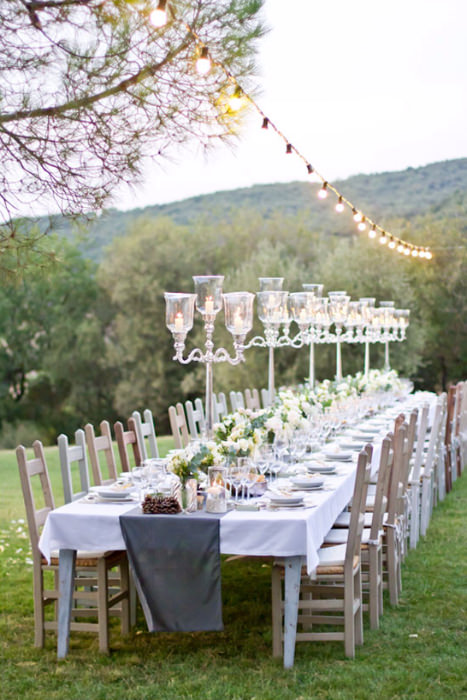 Photo one: ohsobeautifulpaper.com; Photo two: nikoleramsay.com; Photo three: belleandchic.com; Photo four: weddingchicks.com; Photo five: weareyourphotogs.com; Photo six: docuvitae.com; Photo seven: alefantouimagery.com; Photo eight: weareyourphotogs.com; Photo nine: delbarrmoradi.com; Photo ten: heavenlybloomsblog.com; Photo eleven: edpeers.com; Photo twelve: lovemydress.net; Photo thirteen: ryleehitchnerblog.com; Photo fourteen: loveisabird.com; Photo fifteen: lisapoggi.com