After you've gone through the process of choosing your own wedding dress; the next dress to think about are those of your bridesmaids. At first it appears to be a simple task in comparison to the wedding dress search, but finding a dress to suit all of your girls is not that easy. Plus, for the bride who is all about individual touches, cookie-cutter bridesmaid dresses just will not do. Enter the separates with skirts of different lengths, camisoles, blouses and cardigans. You can mix and match these pieces on an epic shopping trip to ensure that your bridesmaids have a unique and contemporary look.
We love printed bridesmaid dresses but an all-over printed dress on several girls can be distracting; but restricted to a skirt it can work well.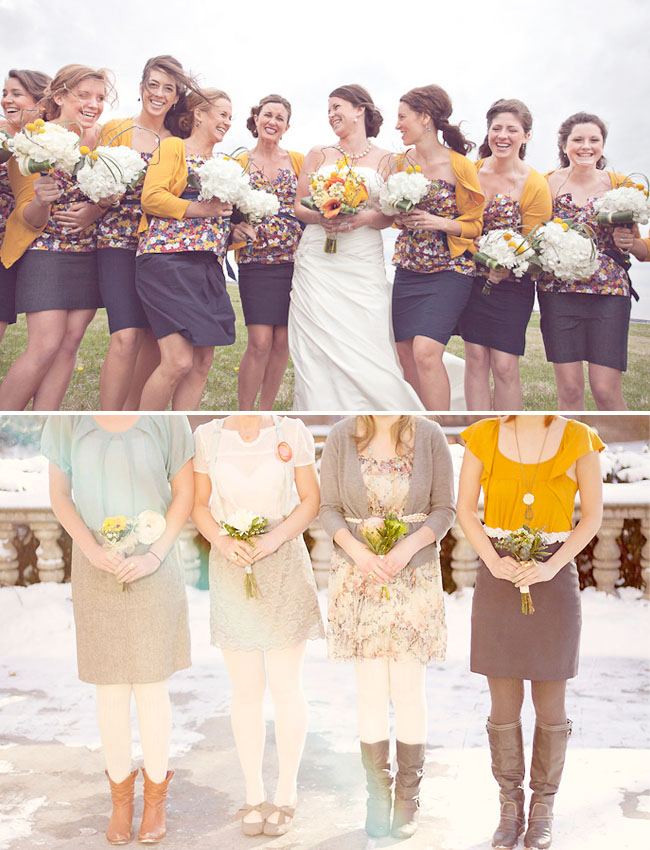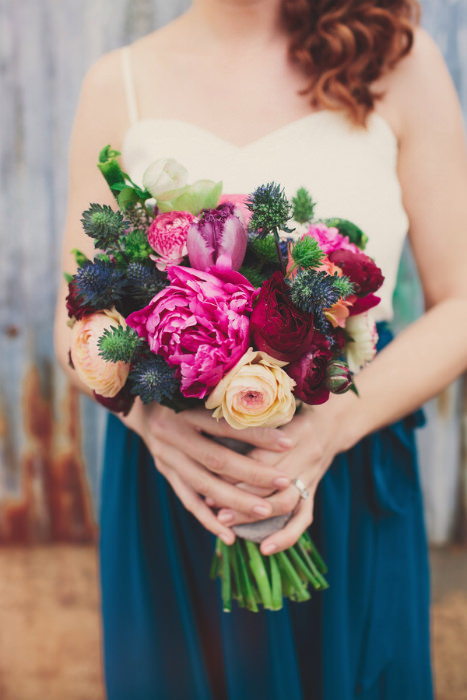 Stripes at weddings give a graphic quality and on flared skirts look feminine. Black and white stripes are a modern option and pastel stripes in pink are perfect for a softer look.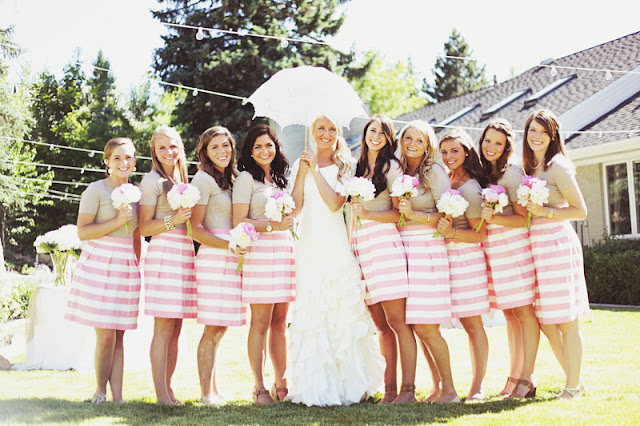 Short bridesmaid skirts can still be formal.  Lace skirts in deep purple or cream are sophisticated and adding some flirty fun with ruffles adds texture. Bright colors are also great for shorter lengths.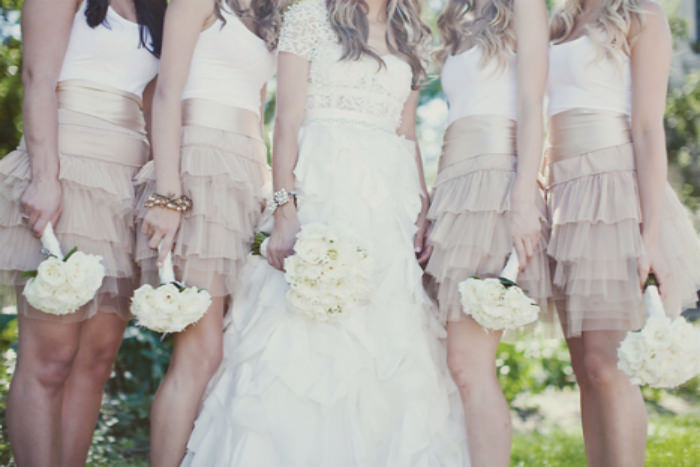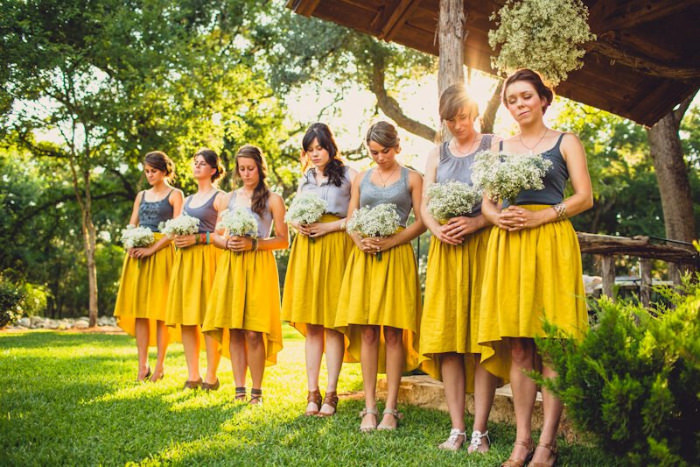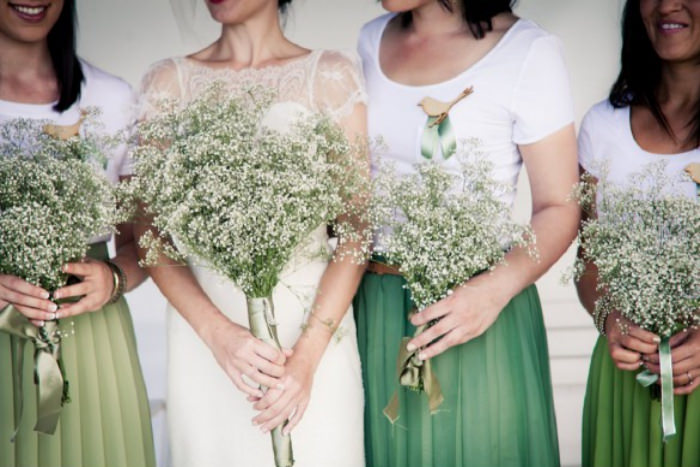 If you're looking for separates that still look similar to a traditional bridesmaid dress then maxi skirts will do the trick. They still give a twist and allow you to customize more with what goes with it. To complete the look, whatever you decide to pair with these stunning skirts will enhance them. Cropped cardigans with a pencil skirt are ladylike options for vintage weddings. Vest tops with a statement necklace in a bright color are ideal for beach nuptials. Fine knit sweaters for a winter wedding are stunning and if in doubt a silk camisole will be the ideal match for any of your skirt options.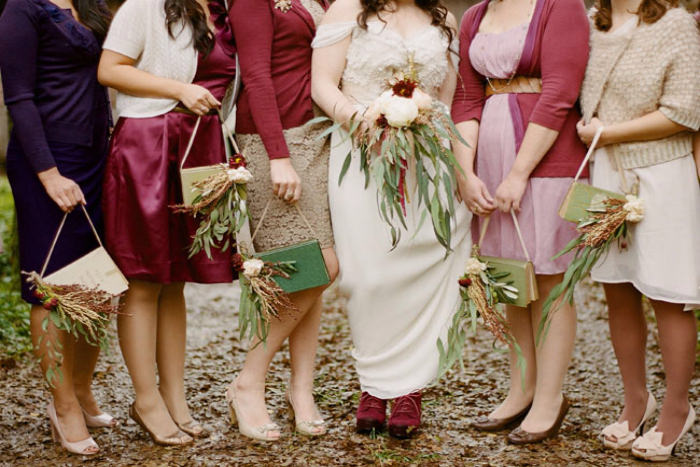 Photo one and two: greenweddingshoes.com; Photo three: ruffledblog.com;  Photo four: thewelltraveledwife.com; Photo five: weddingbells.ca; Photo six: etsy.com;  Photo seven: theprettyblog.com; Photo eight: greenweddingshoes.com;