A low-key couple, Malena and Scott's idea of a "perfect wedding" didn't look like the so-called norm; it wasn't Pinterest-perfect and it didn't involve a ton of details. Their version of "perfect" was small and simple (and stress-free!) with an outdoor ceremony at the Welwyn Preserve – one of their favorite spots – officiated by the groom's sister, just nine guests, and a catered dinner at the groom's parents' home. In the end, it was everything they could have hoped for and more; and most importantly, it was perfectly them.
Special thanks to Jesse Pafundi of Golden Hour Studios for sharing all the gorgeous photos with us!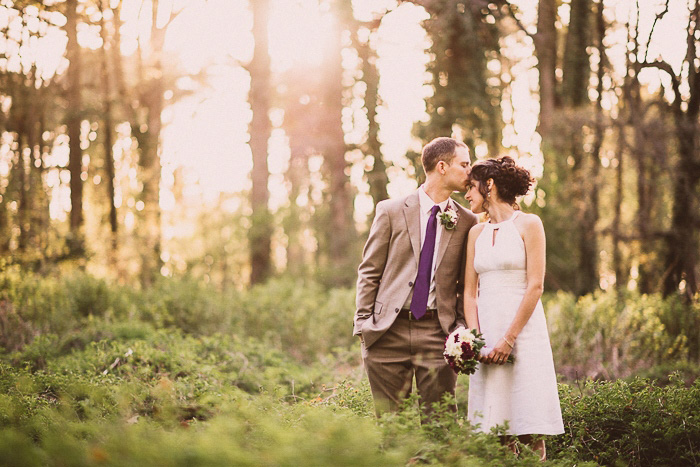 Malena, 32 & Scott, 33
Glen Cove, NY
Wedding Date: May 4, 2013
Number of Guests: 9
Wedding Cost: $2,000
Wedding Ceremony Location: Welwyn Preserve. (While we love having adventures far from home, we're incredibly lucky to have the most beautiful nature preserve less than a mile from our house.   With its wooded paths, old rock walls, abandoned greenhouse, and secluded beach, Welwyn Preserve is easily one of our favorite places in the world.  We always knew we didn't want a big traditional wedding so once we'd decided on a small ceremony with close family, the venue was a no brainer.)
Wedding Reception Location: The Groom's parents' home. (We had originally thought about celebrating with dinner at a local restaurant, but decided it would be cozier to be together in a comfortable place.  We had dinner catered from one of our favorite local restaurants,  and our family was kind enough to set everything up beautifully while we were out galavanting with our awesome photographer.)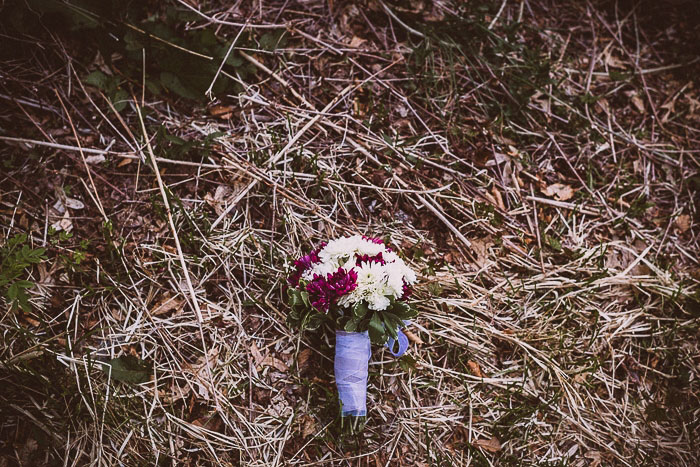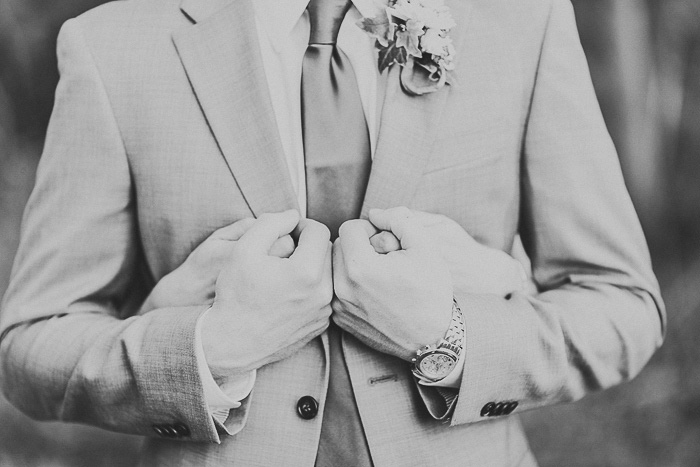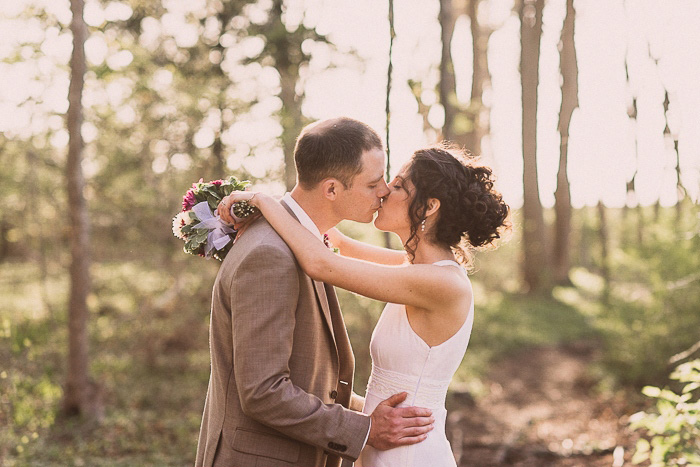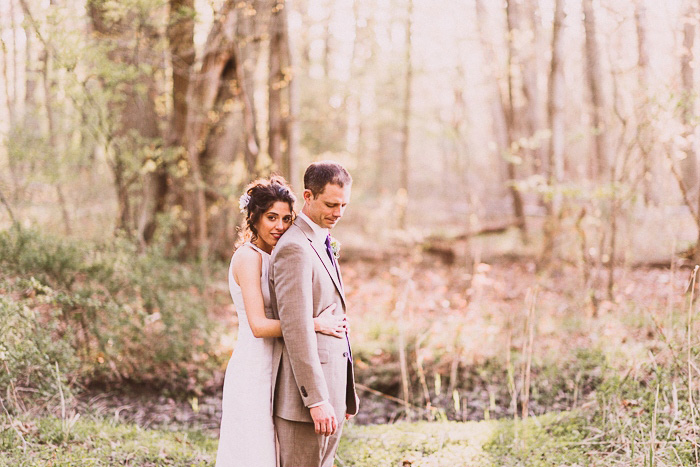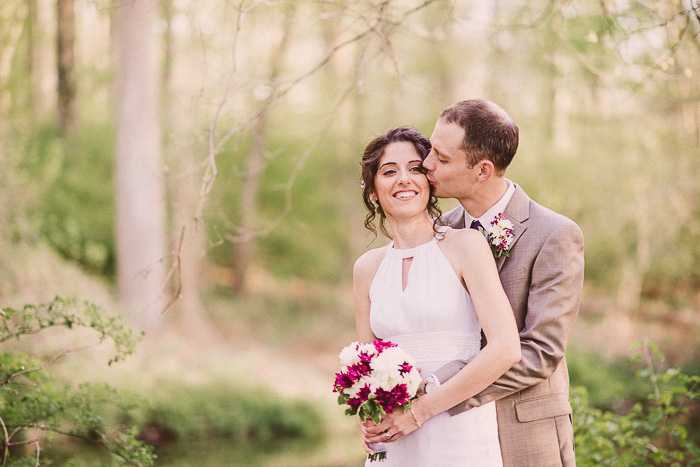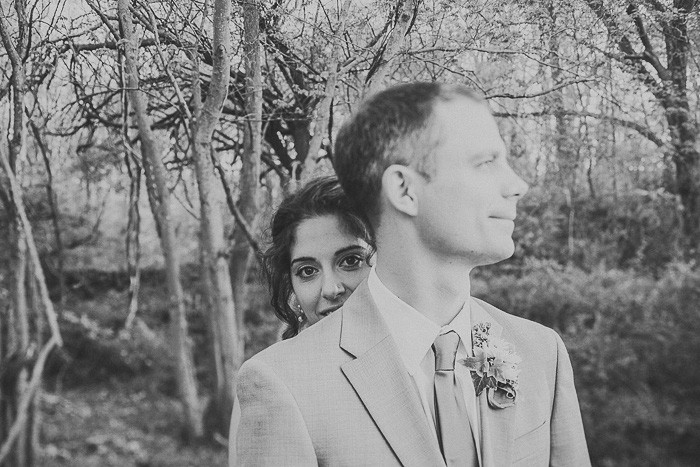 Why did you have an intimate wedding?
We decided on an intimate wedding for a few different reasons, but the biggest reason is that we're a pretty a low-key couple.  We knew we wanted the day to be about celebrating our love, and keeping it simple allowed us to remain virtually stress-free about the entire process.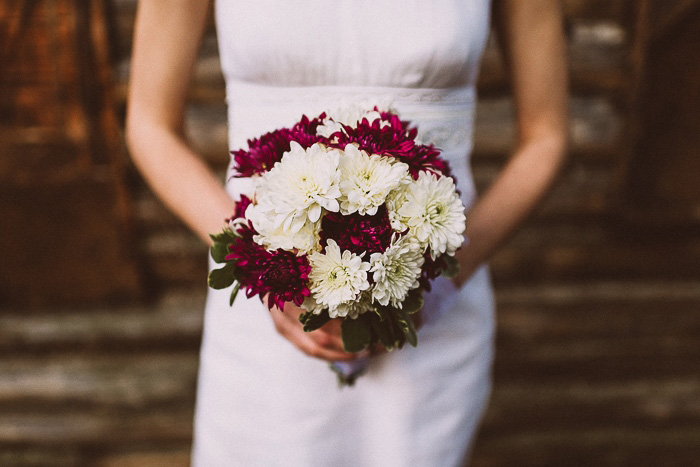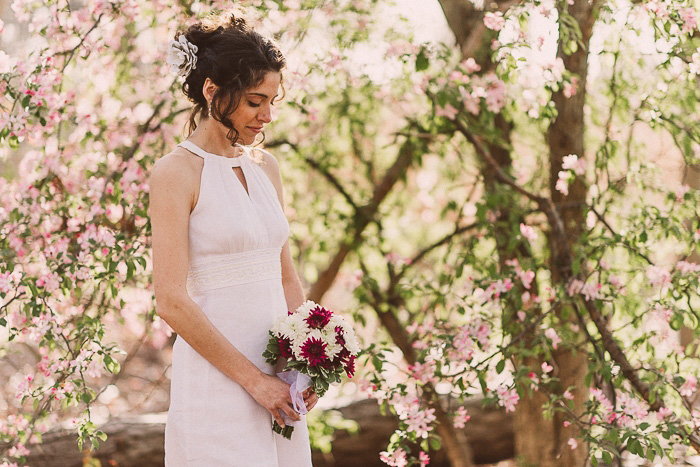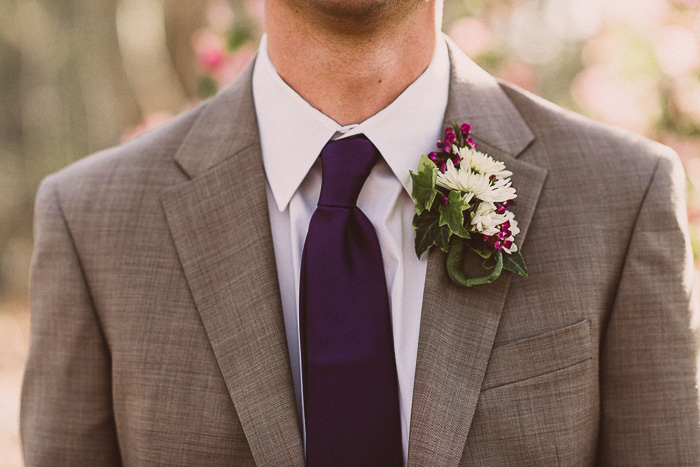 What are some of the challenges that you faced planning an intimate wedding?
For us, it was mostly just remembering that it was okay to have the kind of wedding we wanted. There can be a lot of pressure to have "the perfect wedding", which can sometimes mean stressing over a million details.  For us, small and simple was the way to go. Whenever I felt a little self-conscious about straying from the norm, I just reminded myself that perfect looks different to different people.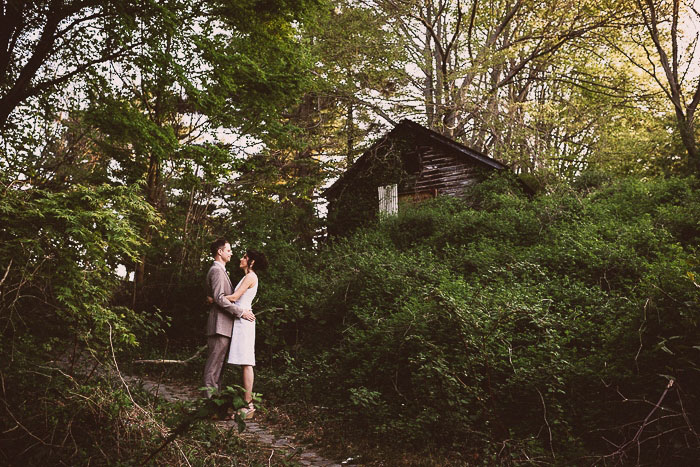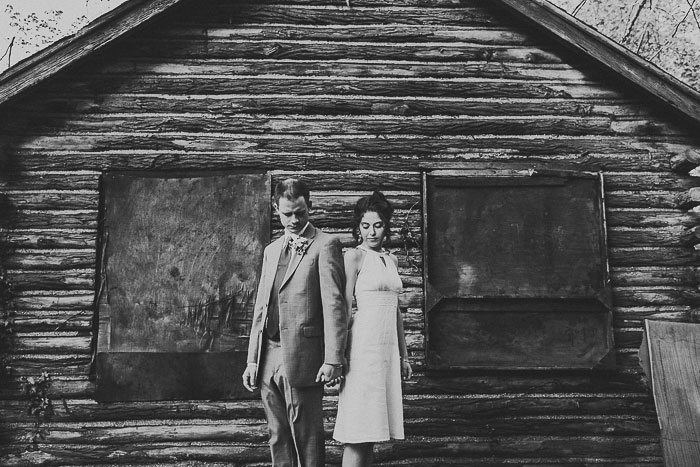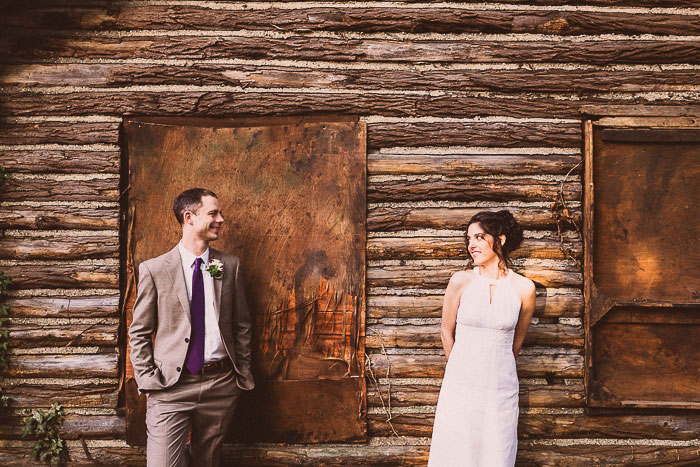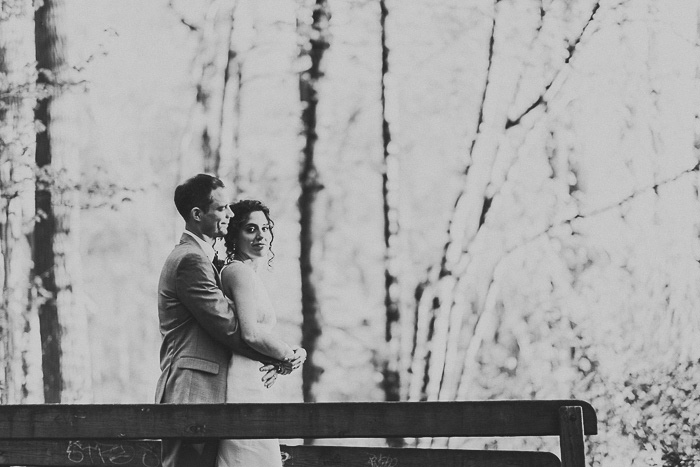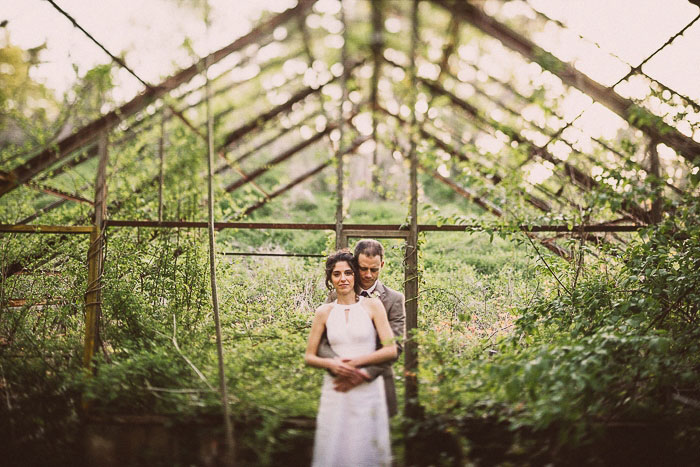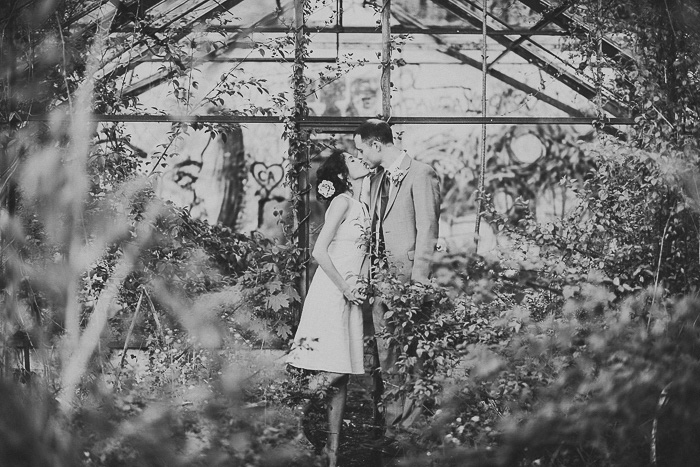 Was it difficult to pare down the guest list?
I completely understand the desire to have everyone you know and love surrounding you on your wedding day.  I knew it was going to be hard on some level not to have our closest friends and our extended families with us, but everyone was very supportive and understanding about our choices.  We also had an informal barbecue over the summer to celebrate with extended family.  I got to wear my dress again, we displayed some of these beautiful photographs, had a video playing, and passed around the ceremony and vows for people to read.  It was almost like wedding number two!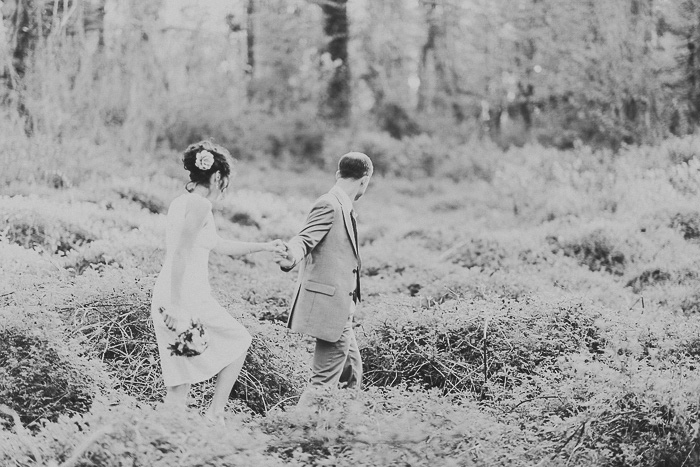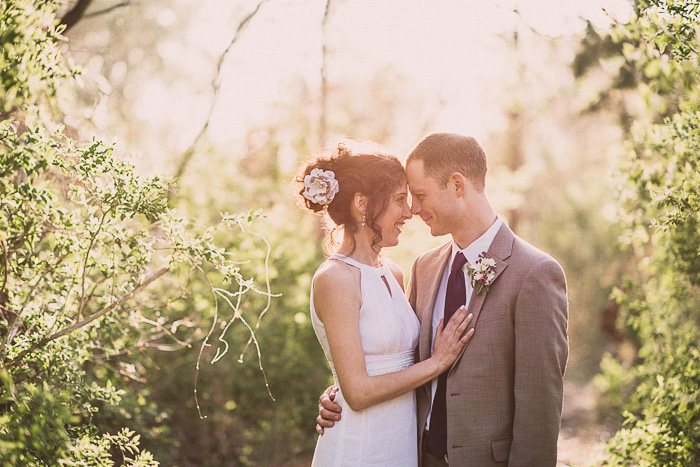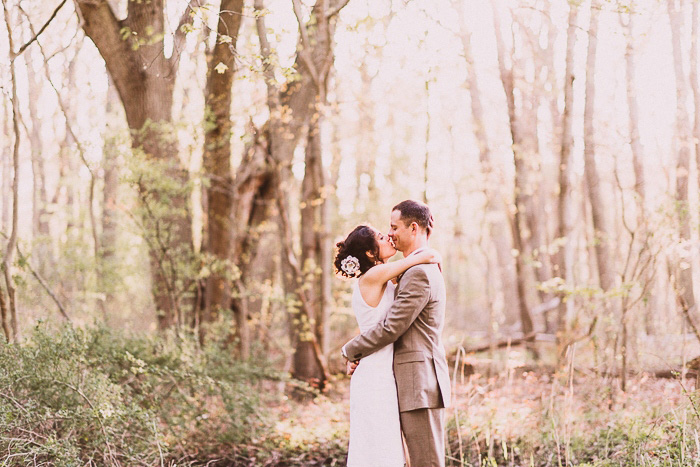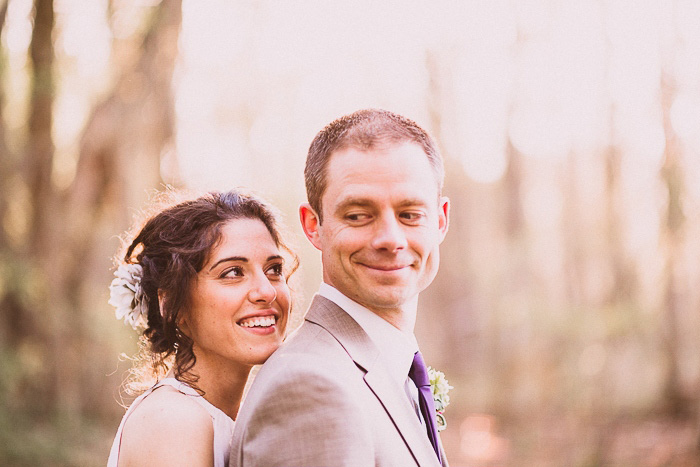 Did you have any 'issues' with the small guest list from friends and family? If so, how did you address them?
I know our tiny guest list was not easy on everybody, but we are lucky to have the kind of friends and family that support us no matter what.  Finding other ways to celebrate with the people who are important to us was also a fun way to extend the festivities, making it about more than just the one wedding day.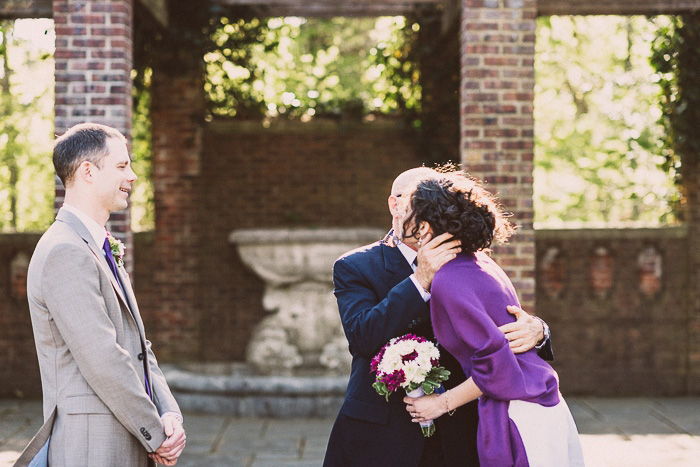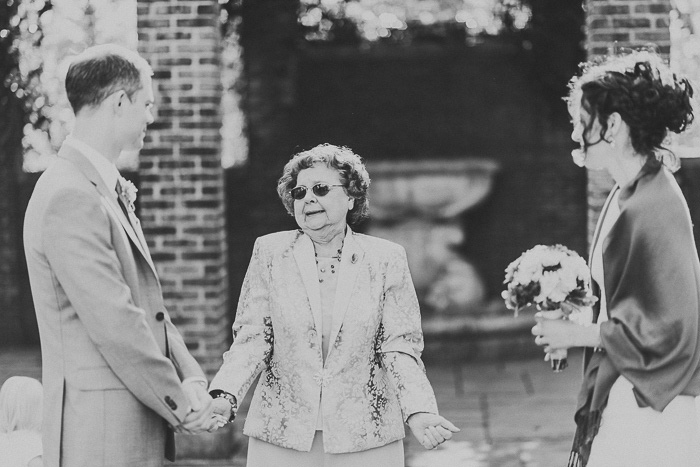 What were the highlights of the ceremony?
Our ceremony was so special to us.  Scott's sister, Jen, was our officiant (along with our nephew who was born in August).  Though we are both close to our family members, Jen is the one who probably knows each of us the best.  To have someone we love so dearly join us in marriage…well, it's hard to describe how special that was.  We had also encouraged our family members to find a poem, a reading, or compose some words of their own to share.  Scott and I both agree that this was our favorite part of the ceremony.  Their heartfelt and personal choices meant the world to us.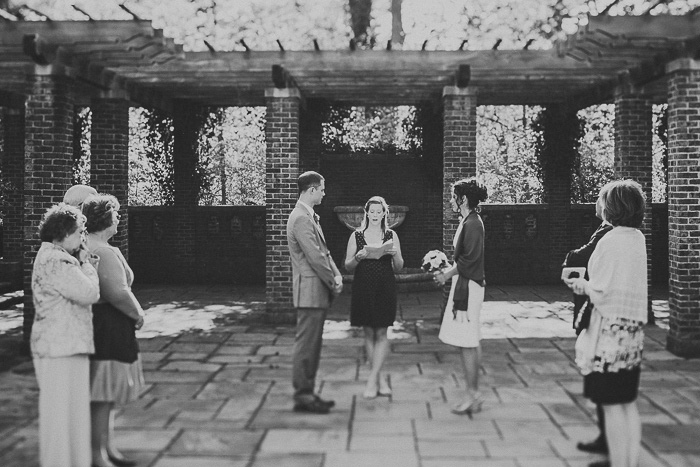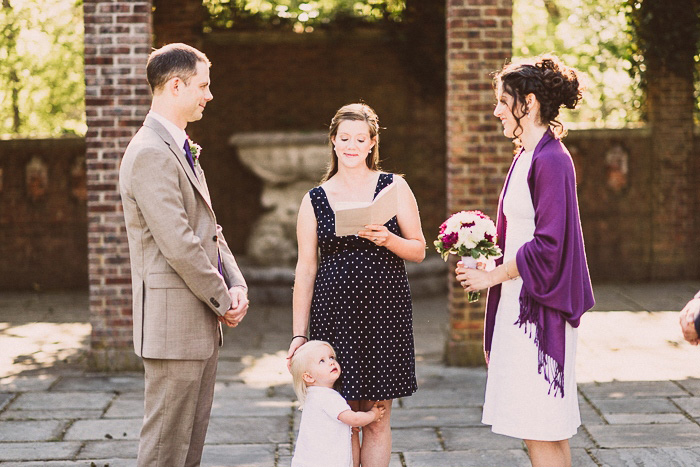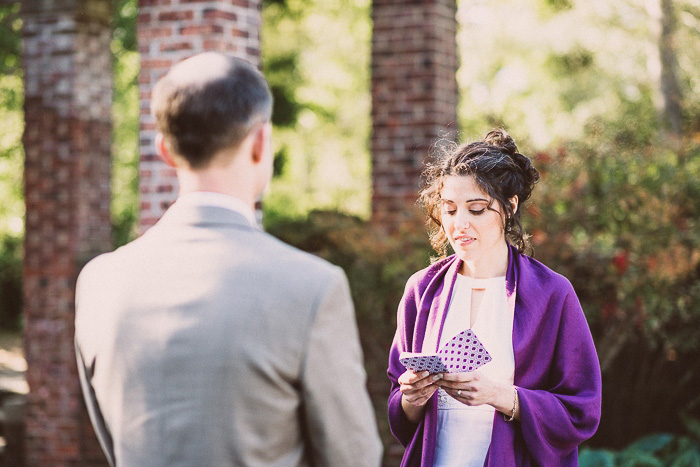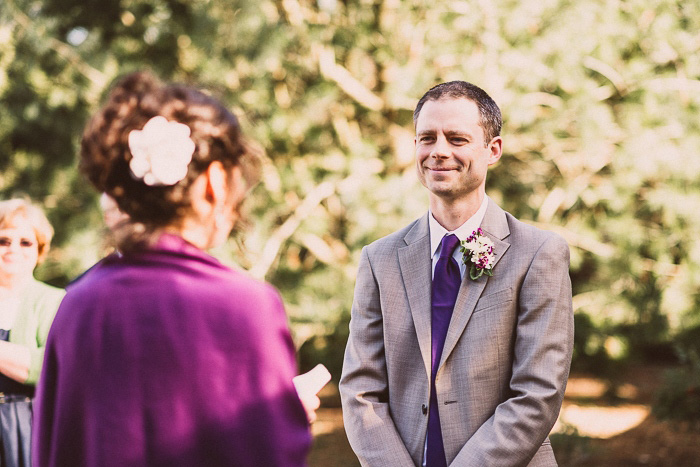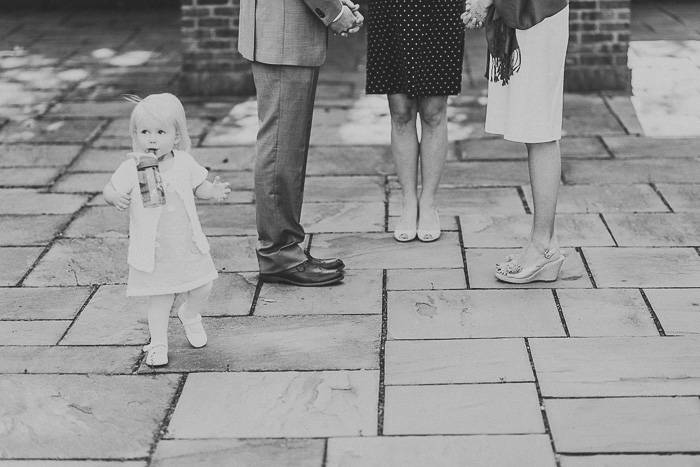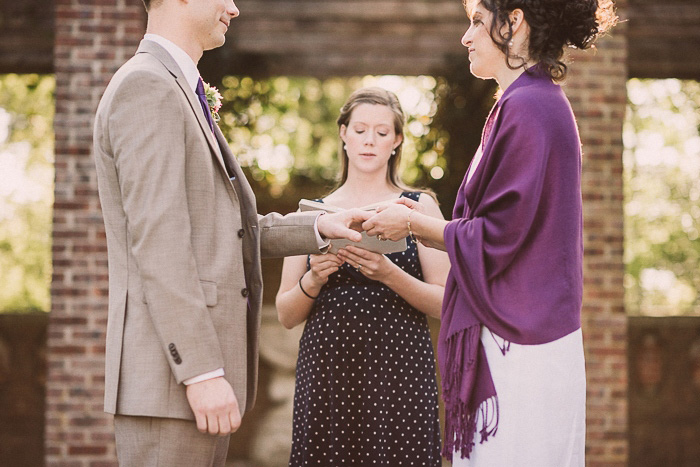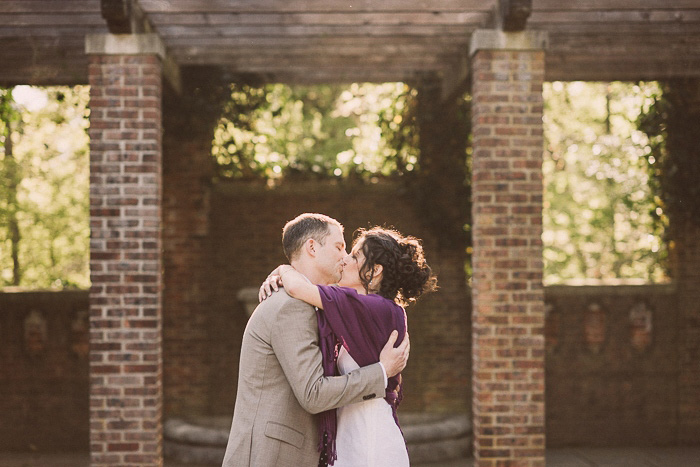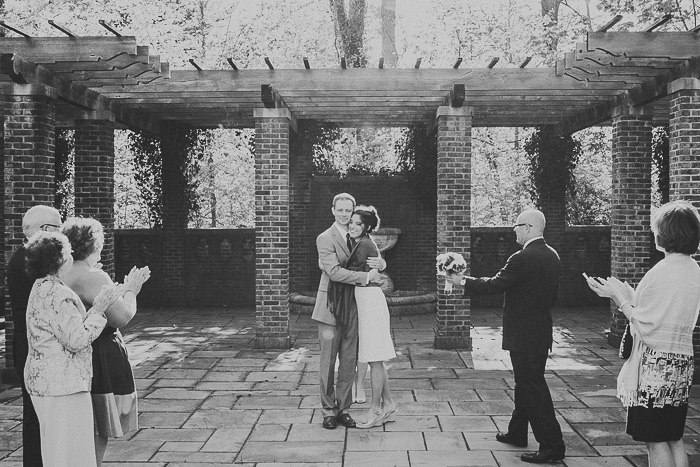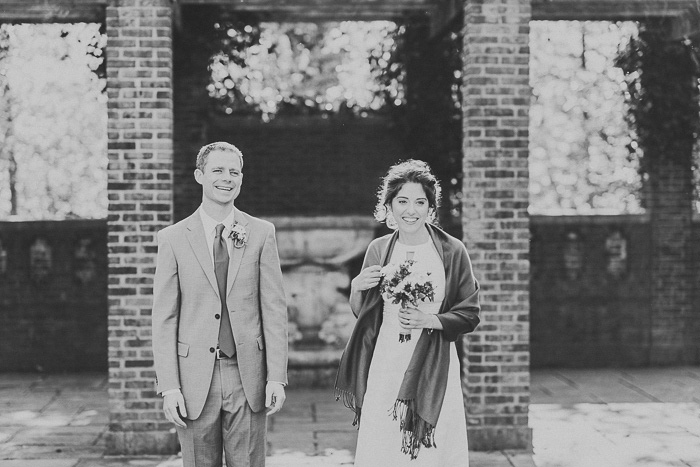 What were the highlights of the reception?
Our "reception" was just so relaxed.  We were able to enjoy our meal, watch our niece play, and were on our own timeline.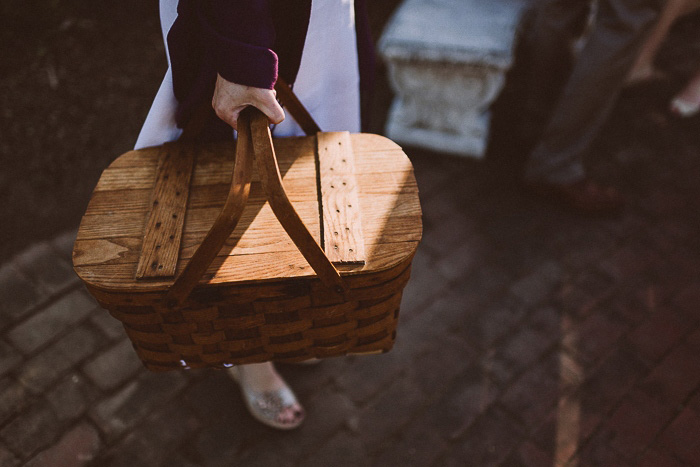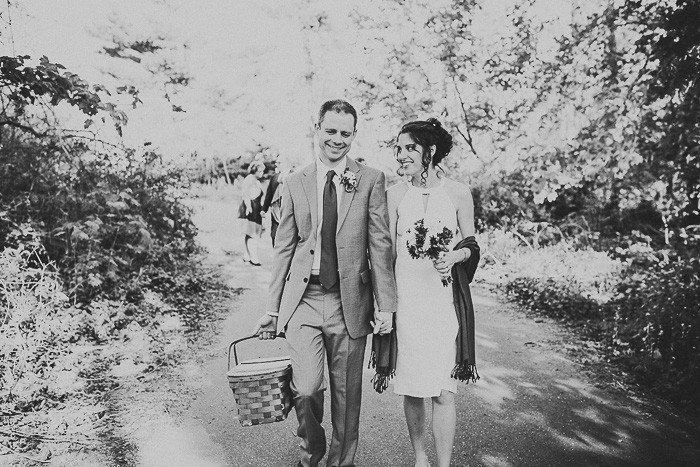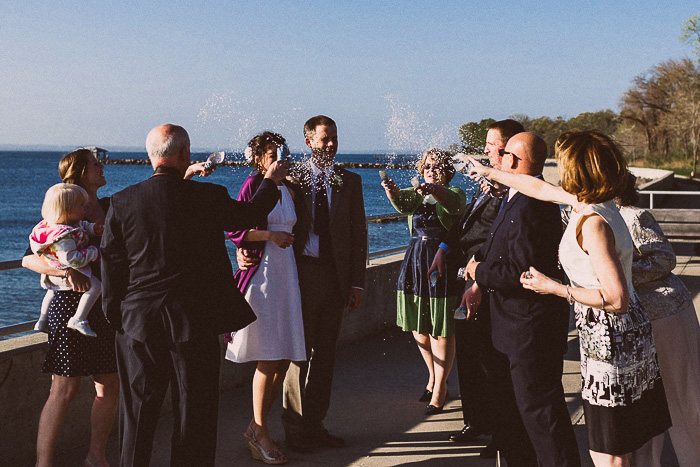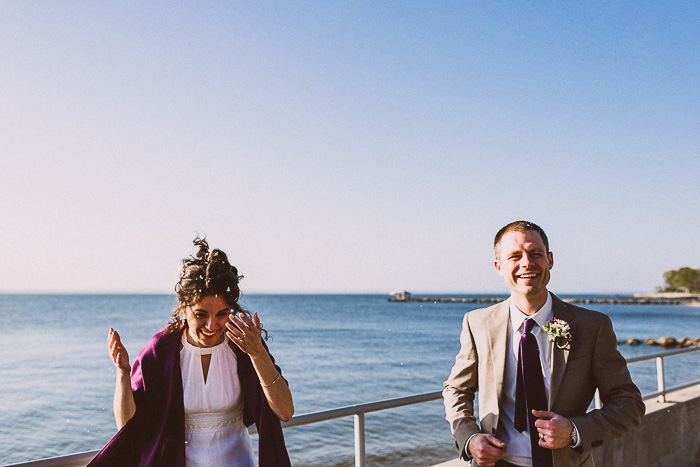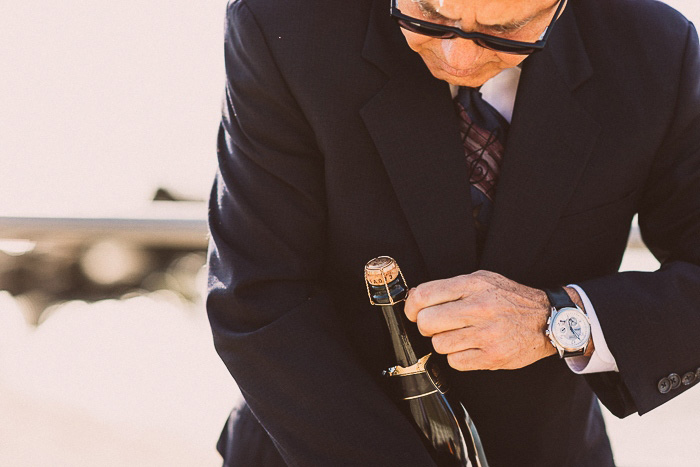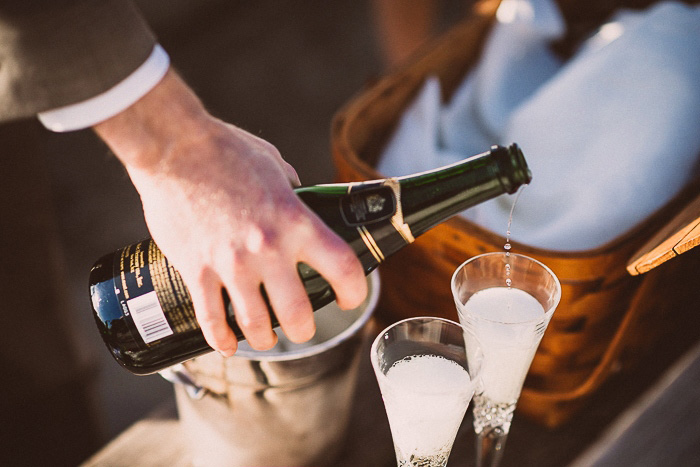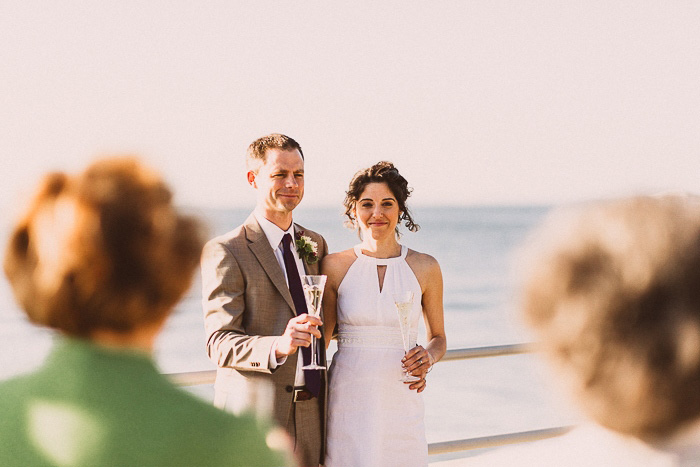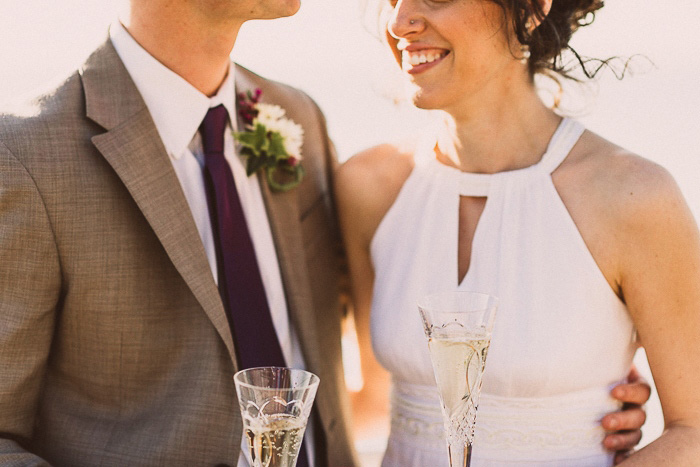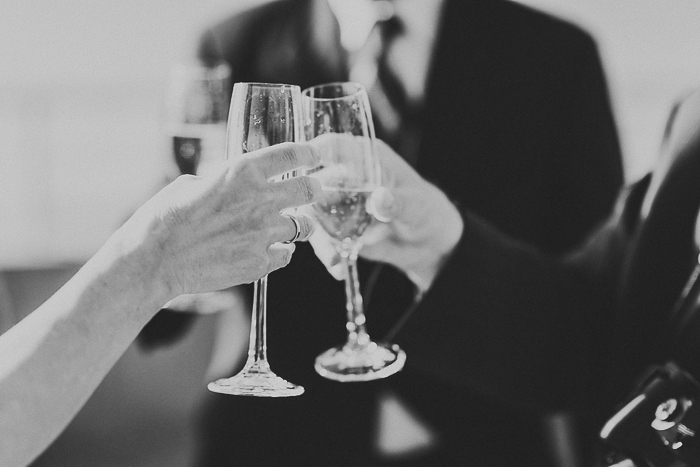 What was the best thing about having an intimate wedding?
There was nothing to distract us from the purpose of the day: to celebrate our shared life.  We helped each other get ready in our bedroom in the home that we renovated together; my parents drove us the mile from our house to the preserve we've spent countless hours enjoying; and we were surrounded by the love of people who have known us since the minute we came into the world, or soon thereafter.  It was the perfect balance of "a day in the life of Malena and Scott" and "this is your special day".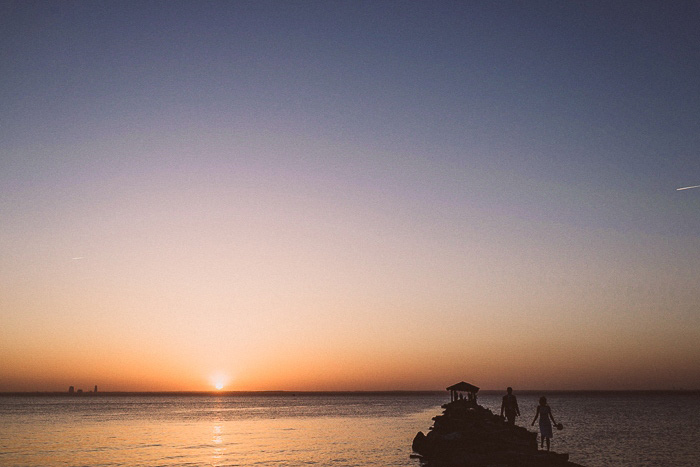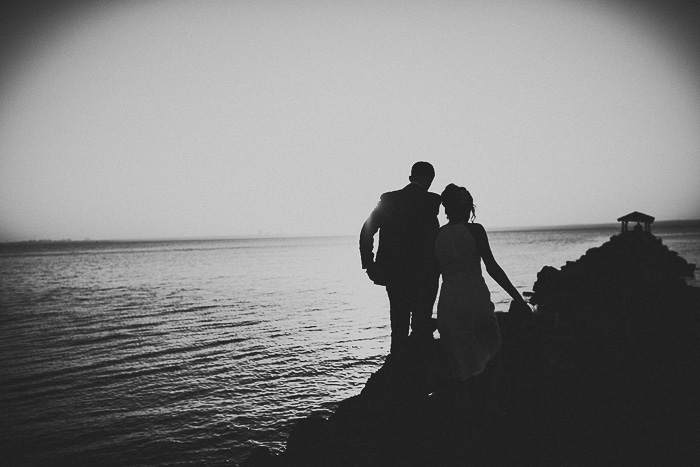 What advice do you have for couples who are considering an intimate wedding?
Dare to be different!  Everyone has his or her own idea of what a wedding should be.  Don't be afraid to define what you want your wedding to be and then make it happen. Shake off any insecurities you may have, avoid comparisons and expectations, and forge ahead with your plan.   There were times when I caught myself feeling like an inferior bride for not wanting more than an intimate ceremony and a quiet dinner with family (not to mention a $30 dress!).   It can be so easy to compare ourselves to others or to what we've been told things "should" be.  Celebrate your relationship and be true to who you are as a couple, and you can't go wrong!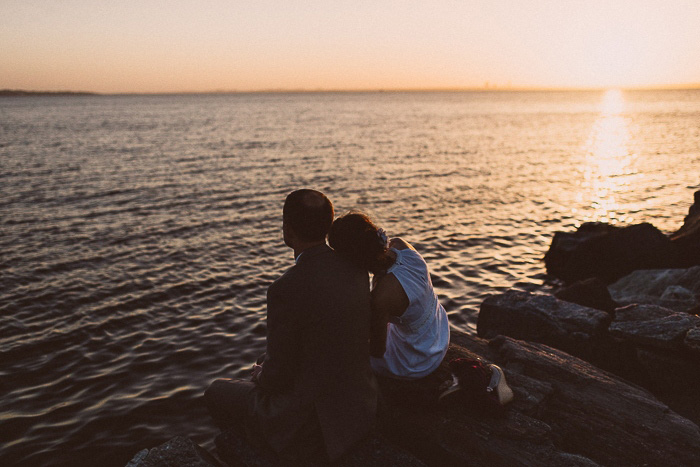 Vendors:
Venue: Welwyn Preserve
Photographer: Jesse Pafundi, Golden Hour Studios
Wedding Dress: Ann Taylor on EBay!
Shoes: Born from DSW
Tailor: Anatoly Schneider – I have to include him because his skills are perfection!
Hairpiece: Buttons n' Blossoms
Groom Attire: Suit is Tommy Hilfiger from Macy's
Floral Design: Glen Cove Florist – my bouquet lasted for 3 weeks!!
Makeup Artist: Jenn Brown
Catering: La Bottega
Engagement Ring: Tamara McFarland –  handmade from recycled metal and a moissanite stone.  I am so in love with my ring that I had to share!