This is the first time we have featured a greenhouse wedding here at Intimate Weddings!
Melissa and Hans had a 16-guest wedding at Terrain at Styer's, a unique garden center/ home store/cafe in Glen Mills, PA.
"The location is a garden paradise that has some of the most original and 'clean' food one could have at a wedding. The unique location matched all of our day's needs; We could get married outside, grab glorious pictures, have cocktails in a quirky cafe, eat a beautiful eight course meal in a greenhouse –  then end the night by roasting marshmallows around a huge rustic fire pit," explains Melissa.
Now that sounds like my kind of wedding!
Thanks to Michael Ash from Ash Imagery for the beautiful photos!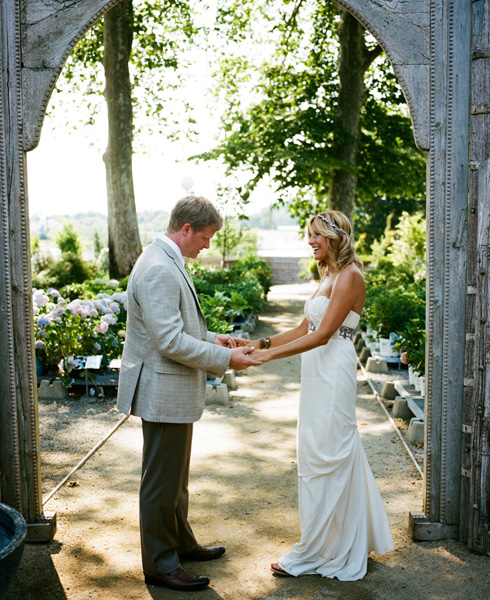 Melissa, 45 & Hans, 43
Glen Mills, PA
Wedding Date: June 10, 2012
Number of Guests: 16
Wedding Cost:  $10,000
Wedding Ceremony Location: Terrain at Styer's
Wedding Reception Location: Terrain at Styer's
Why did you have an intimate wedding?
We wanted a wedding that was easy and relaxed for the two of us and our small group of family guests.  It was very important to us that our immediate family, especially my 11 year old son, Paris be an important part of our day. We wanted everyone to be treated to special experience and that is why Terrain at Styer's was chosen.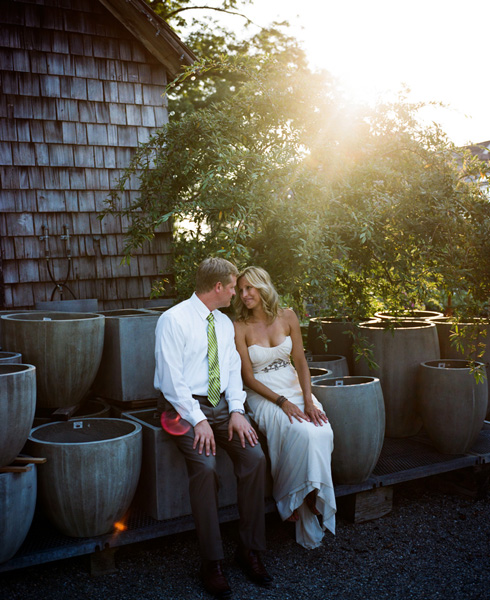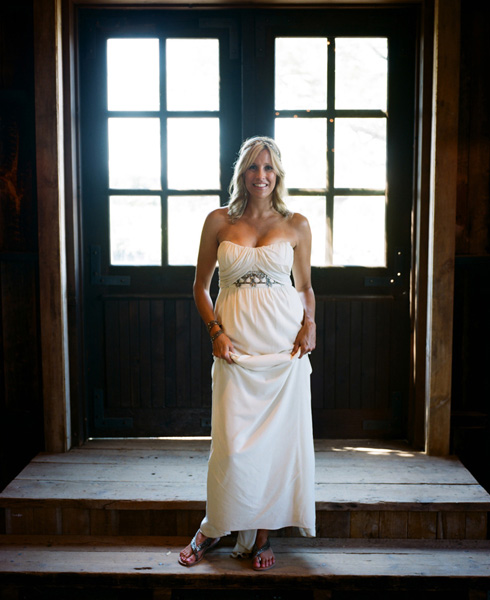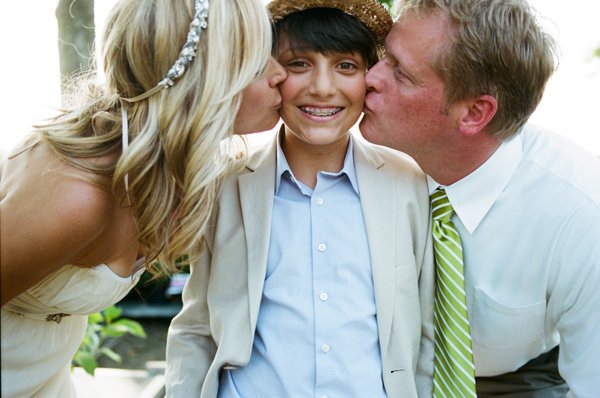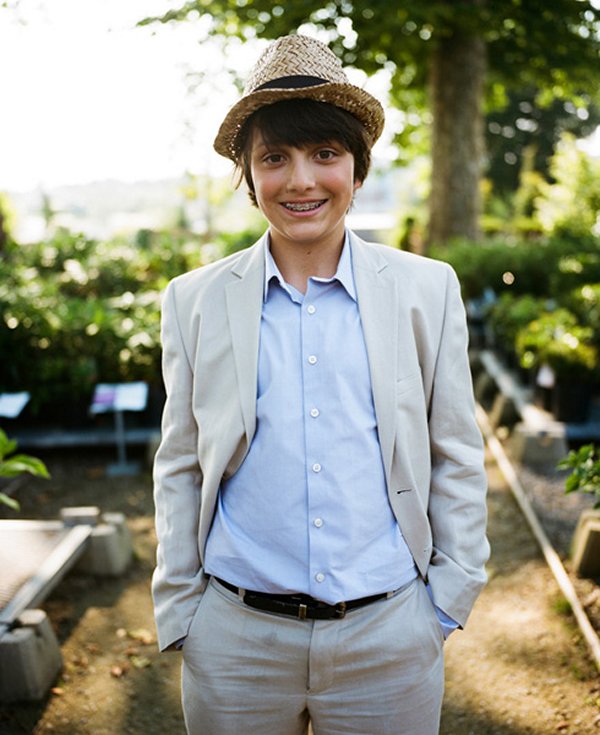 What are some the challenges that you faced planning an intimate wedding?
Determining the tone of the wedding was our first challenge.  Would we be in the city or out in the country?  Inside or outside? Fancy or earthy? Many restaurants we looked into in Philadelphia could not accommodate 18 people.  Most wedding venues thought our group was too small.  We started looking for venues for Sunday night.  Once we found the location, we were able to start planning the day.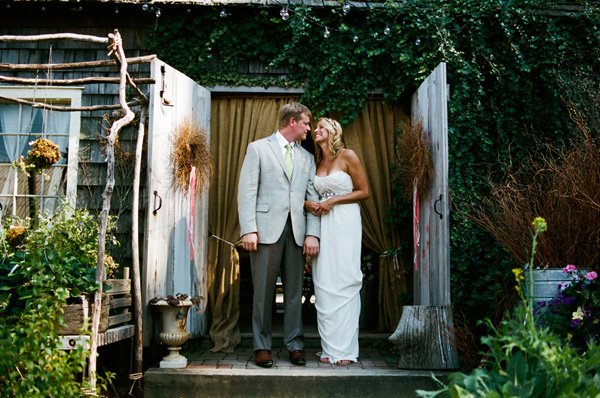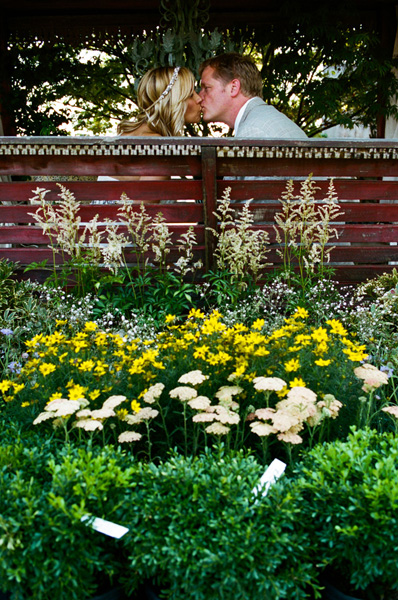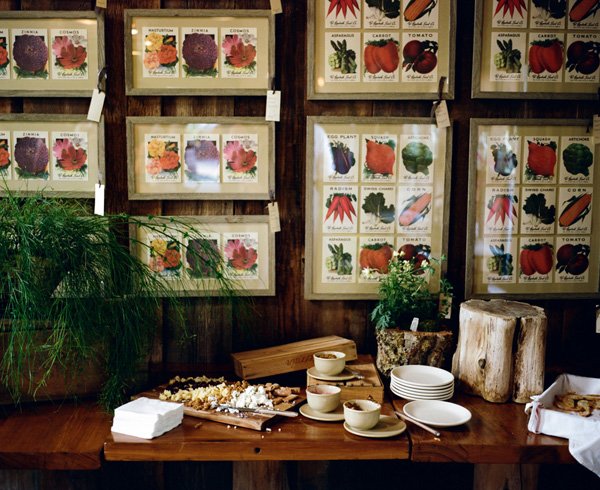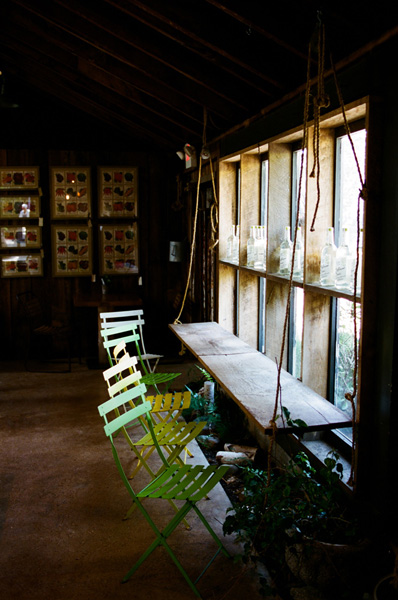 Was it difficult to pare down the guest list?
Many friends were surprised that they were not invited. Even some of my friends children were disappointed that we didn't have a bigger wedding.   An easy solution to this was that my parents threw a party the night before the wedding for about 100 guests.  Many of our friends and our family were able to attend the event and help us celebrate our upcoming wedding.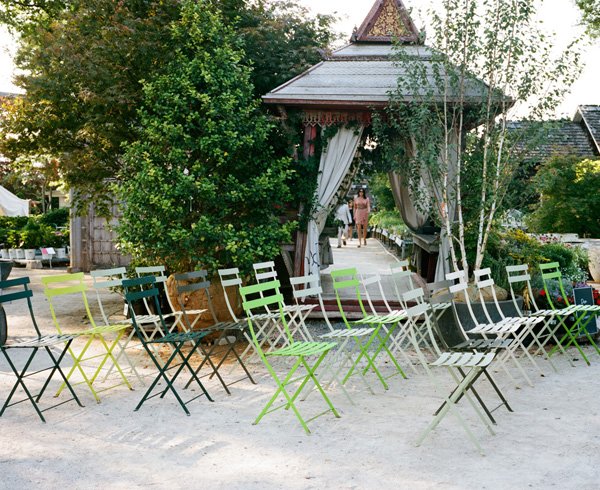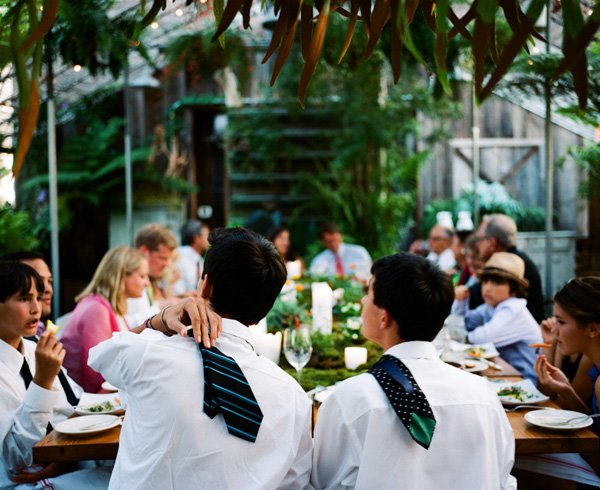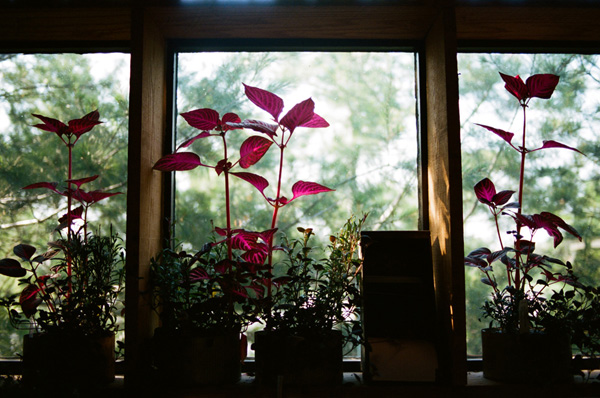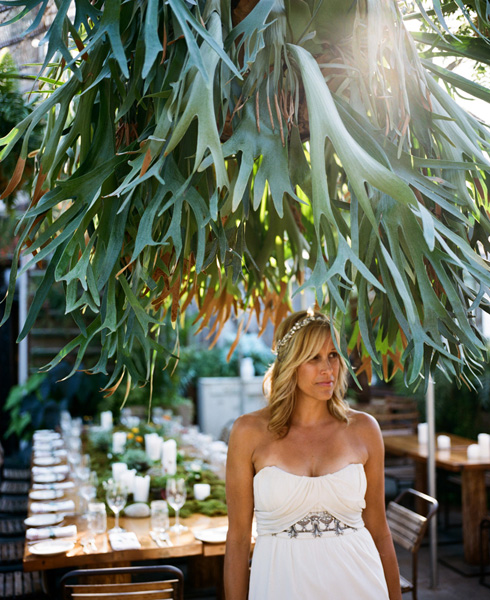 Did you have any 'issues' with the small guest list from friends and family? If so, how did you address them?
We had a party the night before the wedding.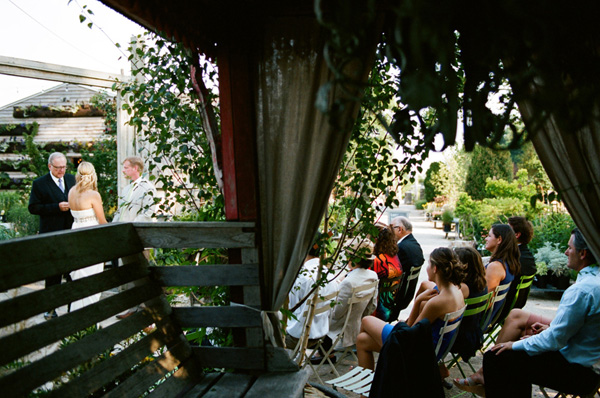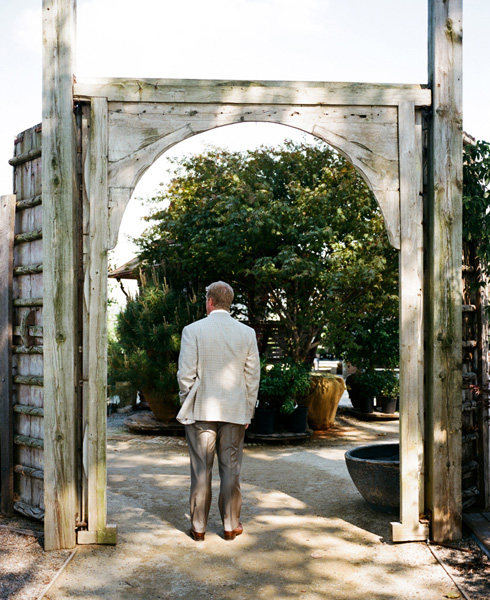 What were the highlights of the ceremony?
One of the highlights of the ceremony was when my (now husband, Hans) spoke to my son about his important part in our union and then he gave him a special necklace that we purchased on a trip to Sedona, Arizona.  Another highlight was that Hans's Father, a Lutheran Minister, performed our ceremony.  the ceremony was casual and relaxed.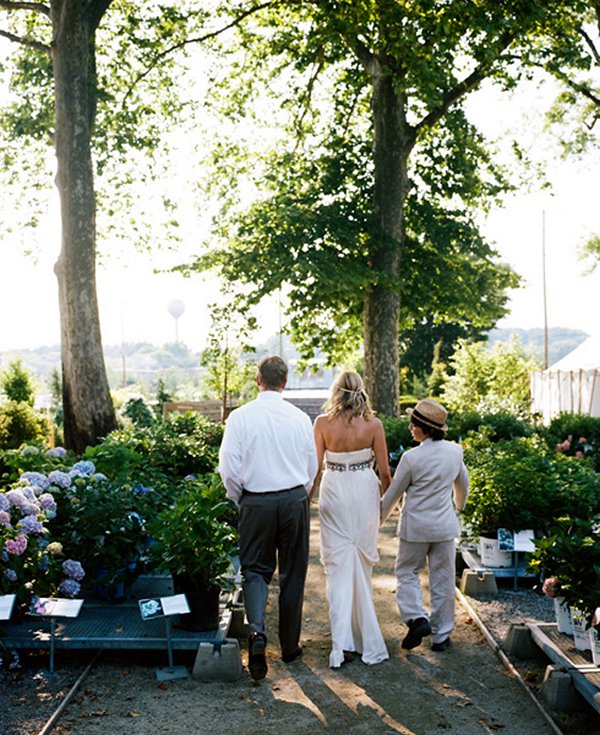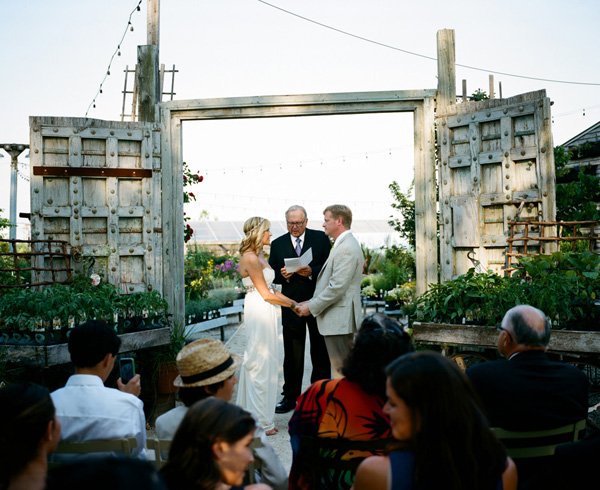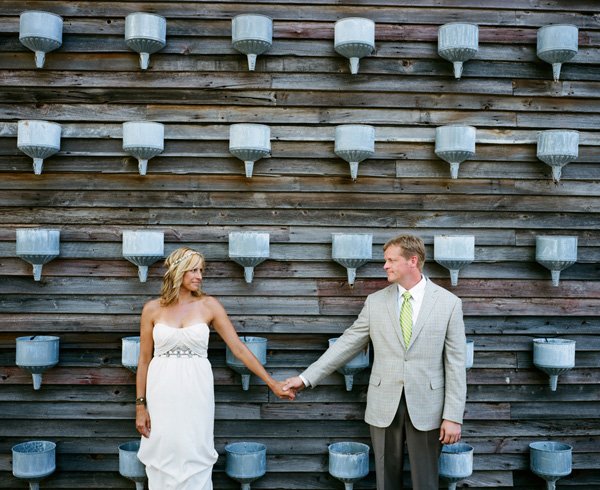 What were the highlights of the reception?
Having both our our families hang out together in the Styer's Cafe before going into the greenhouse for dinner was a great time.  We had wine that was hand-picked and brought by the groom.   There were six teens in attendance, so the appetizers were cleared!  The kids loved the lamb chops, the fried quinoa and the homemade spritzers.  The eight course meal prepared using local and seasonal ingredients by executive chef Keith Rudolf was incredible and allowed for the families to get to know each other over a huge dinner table and a relaxed atmosphere.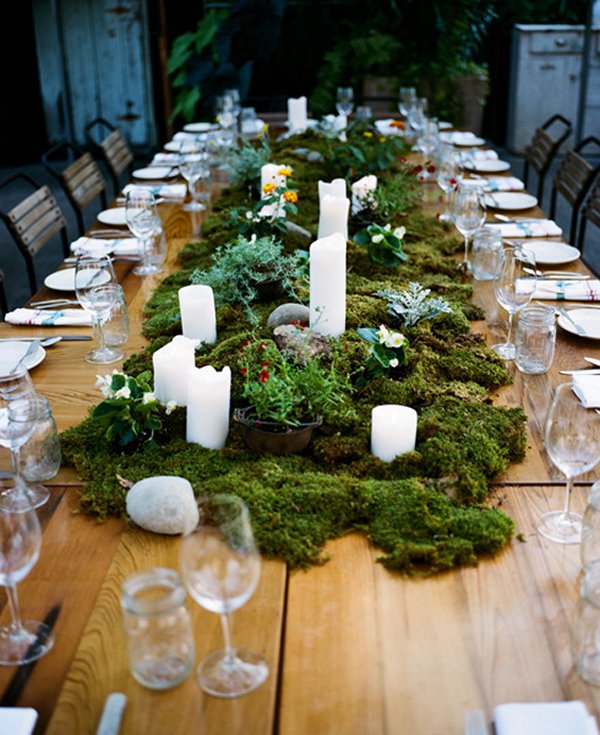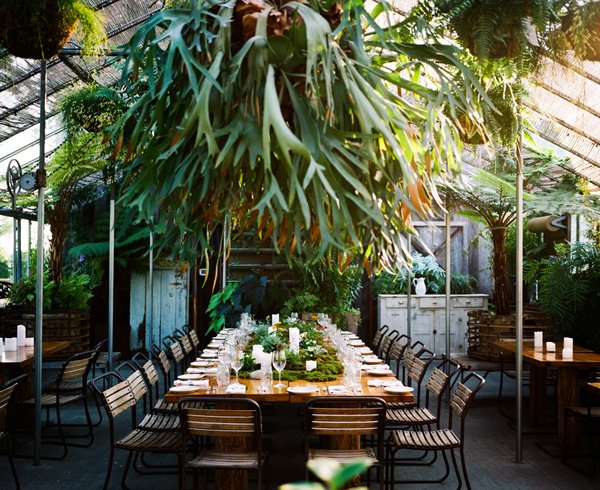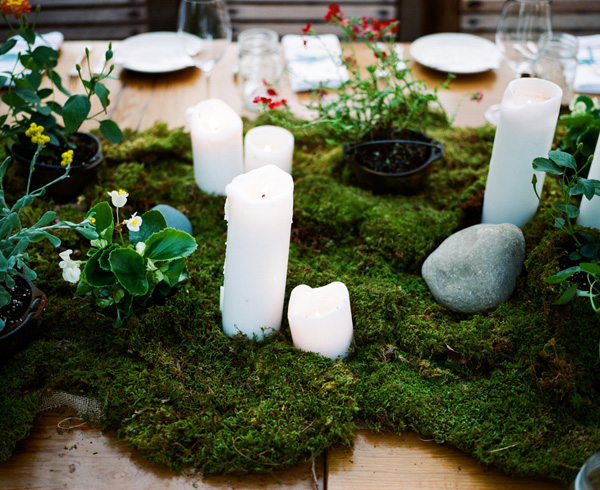 What was the best thing about having an intimate wedding?
Hans and I were able to enjoy the day.  No stress, no worries at all.  As the bride, I enjoyed every minute!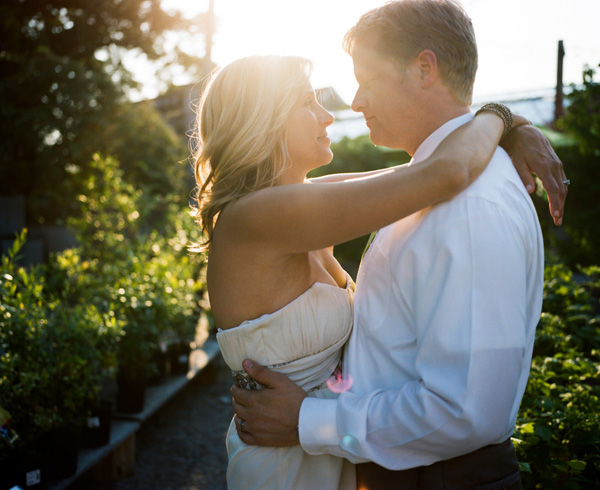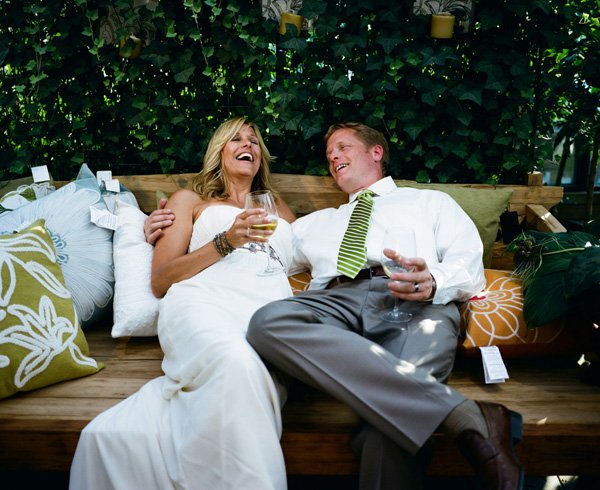 What advice do you have for couples who are considering an intimate wedding?
Pick a venue that works for you.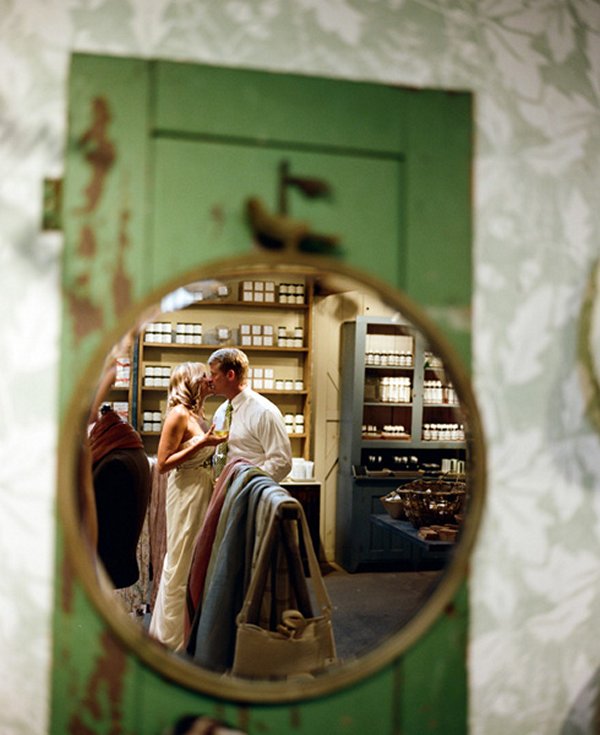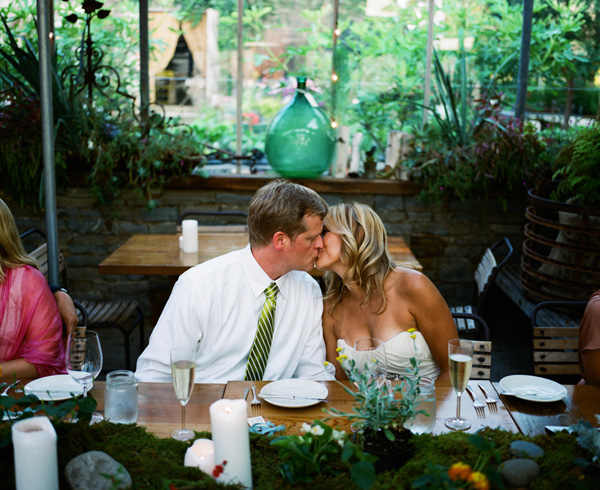 Vendors:
Wedding Photographer: Ash Imagery
Events Manager: Elizabeth Clark from terrain at Styer's (She took care of everything we needed: the location, ceremony, ceremony seating, centerpiece to the table, food, and dessert and fire pit.  Liz was amazing! The location has multiple places for our small but lively group to hang out together and Liz helped show me how the event would flow.)
Food and location: Terrain at Styer's
Gown: Nicole Miller
Headpiece: Free People
Groom's Suit and Ring Bearer/Son of Bride's Suit & Fedora: Nordstrom
Invitations: Homemade By Groom's Mother