Colorful wedding shoes are a thing for 2014. A big thing.
Unlike previous years, when shoes were meant to blend in with the wedding gown, shoes are now a fun way to add self-expression to a bridal ensemble. If you are a shoe fiend, that's great news? Why? Now you have the perfect excuse to go shopping! After all, you're much more likely to wear your favorite colored heels after your wedding than a white pair!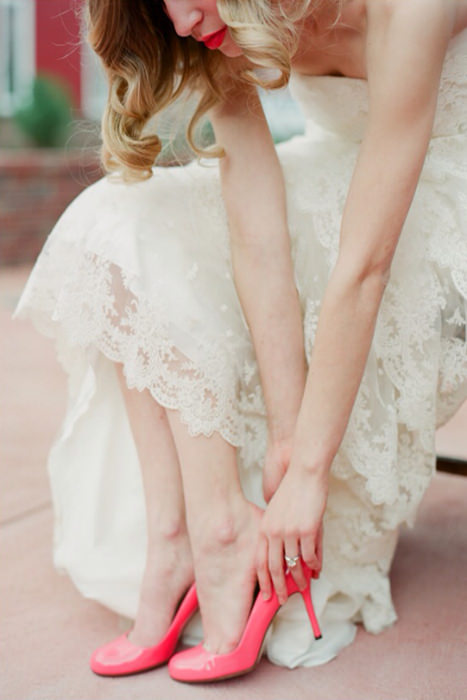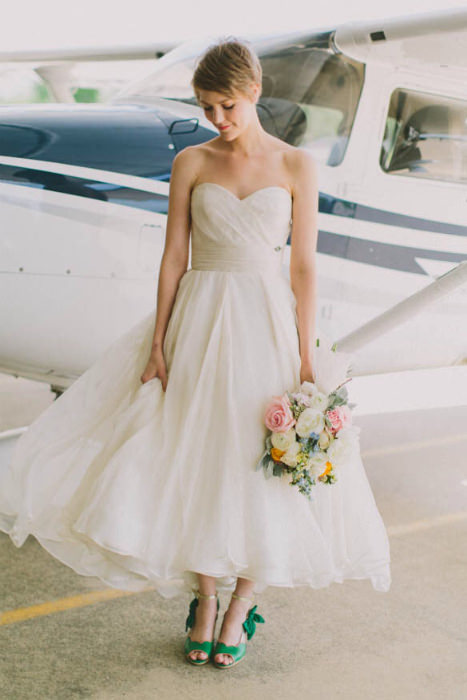 Bright shoes may be hidden for most of the day but little glimpses of them can really bring your wedding colors together. They are another way to highlight your individuality and personal style. Plus, it's just a nice feeling to know that you have something fun underneath your dress.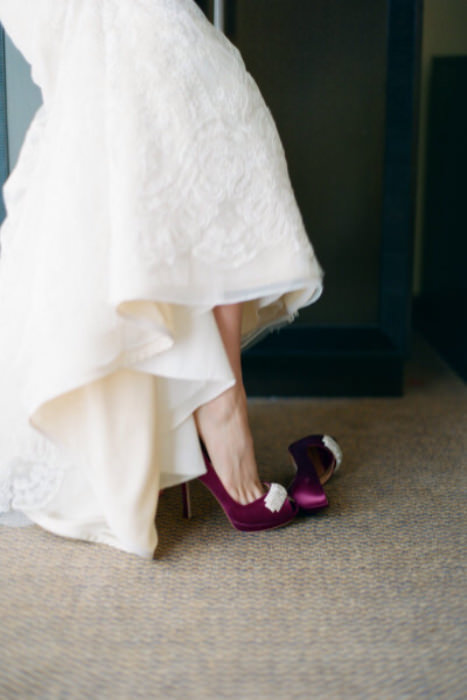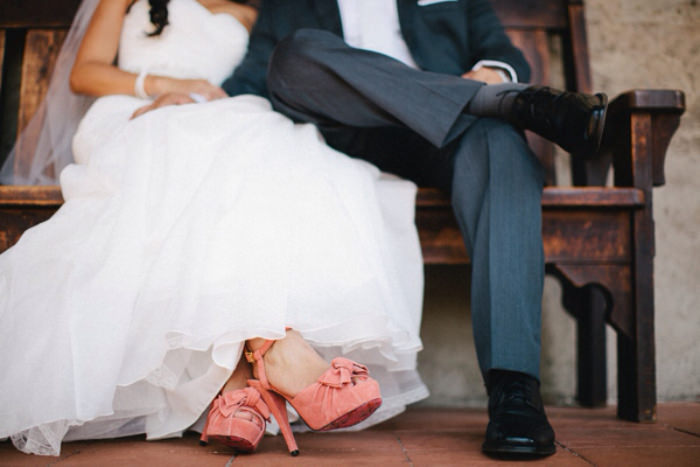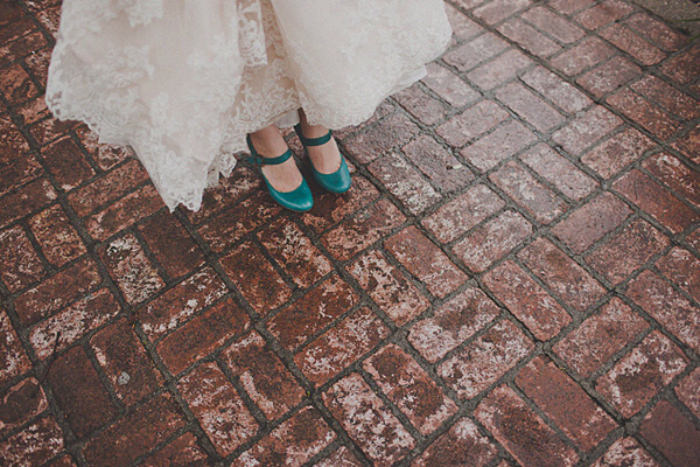 If you're not wearing heels, colored flats still pack a fashionable punch in the shoe department. They're comfortable and perfect for a night of dancing. If you're changing into a second dress then your shoes will be a statement piece; added bonus!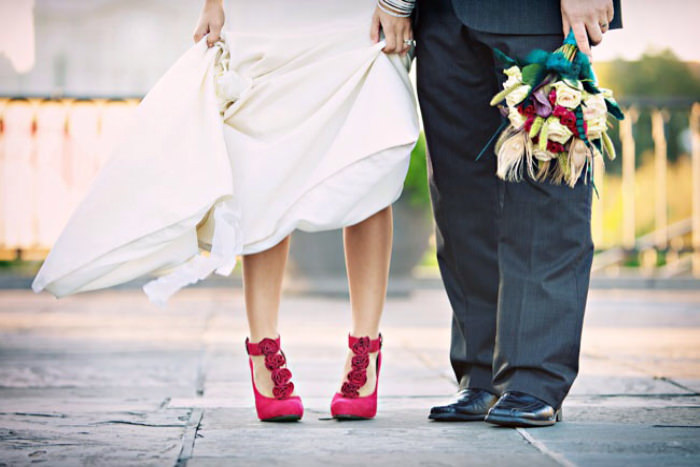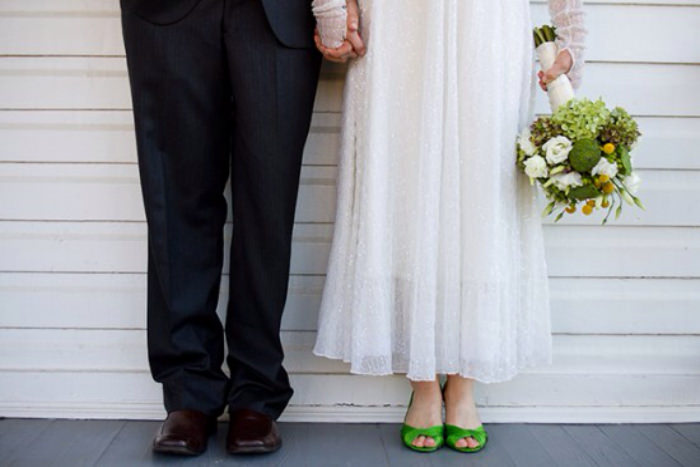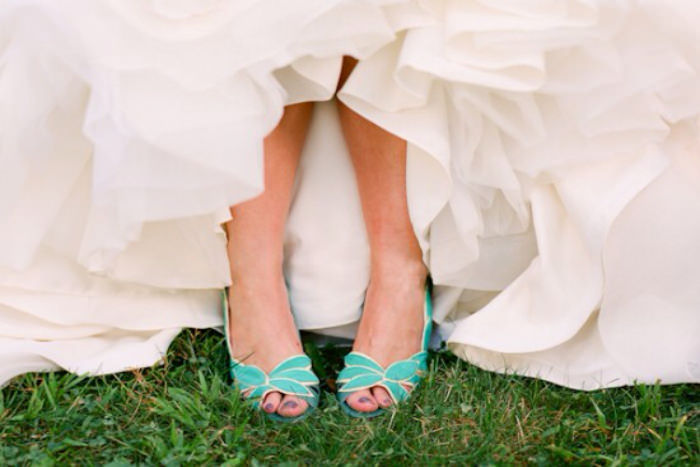 Include your groom in this trend with some quirky socks to complement your shoes or a pair of colored brogues. Bridesmaids wearing matching dresses can wear different colored shoes to brighten things up and to show their individuality. You can also match the shoes to colors in the bouquet or your bridesmaid's jewelry or accessories.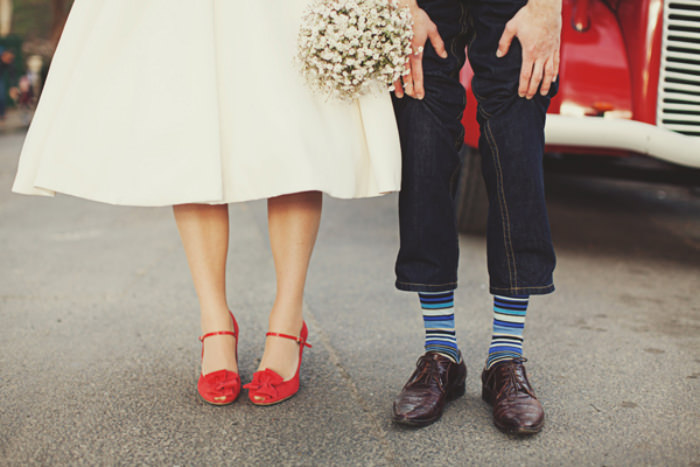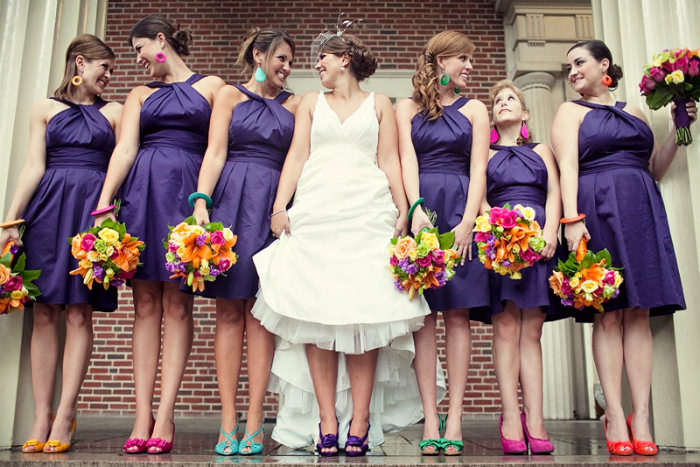 Photo one: sbchic.com; Photo two: greenweddingshoes.com; Photo three: stylemepretty.com; Photo four: somethingturquoise.com; Photo five: studiocastillero.com; Photo six: dressqq.com; Photo seven: lovebyserena.com; Photo eight: abbyjiu.com; Photo nine: jonathanong.com; Photo ten: lovetheschultzes.com