Metallics dominated the wedding scene in 2013, and while there's no sign of that trend slowing down any time soon, it looks like the bright and shiny golds and silvers of the last couple of years are making way for warmer, darker, and more matte metallics – enter copper, brass and bronze.
Warm rosy hues, dark earthy shades, and rich golden tones, characterize these metallics and while they don't have the same glitz as gold, we think they're going to be hot for 2014.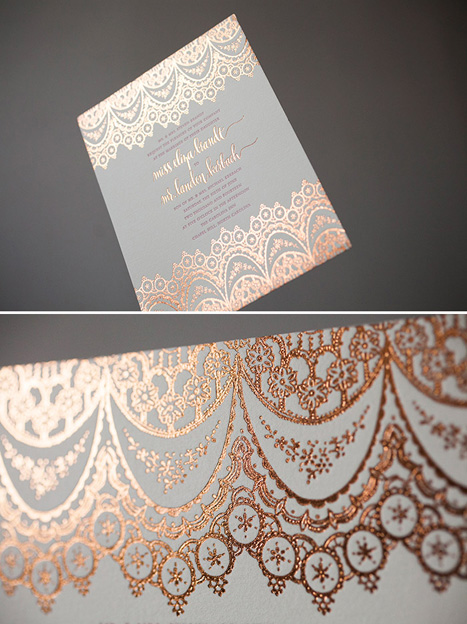 Dress designers have already started jumping on the brass and copper bandwagon. We're particularly fond of Temperley of London's fierce goddess gown with gold and brass chest plate and Elie Saab's super feminine copper beaded gown.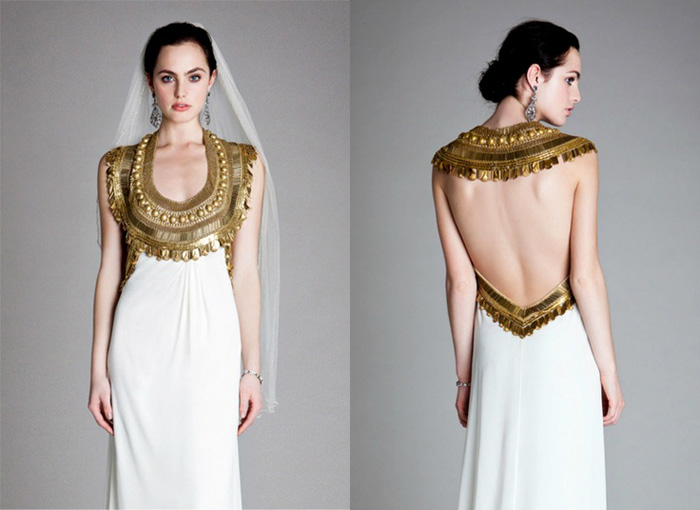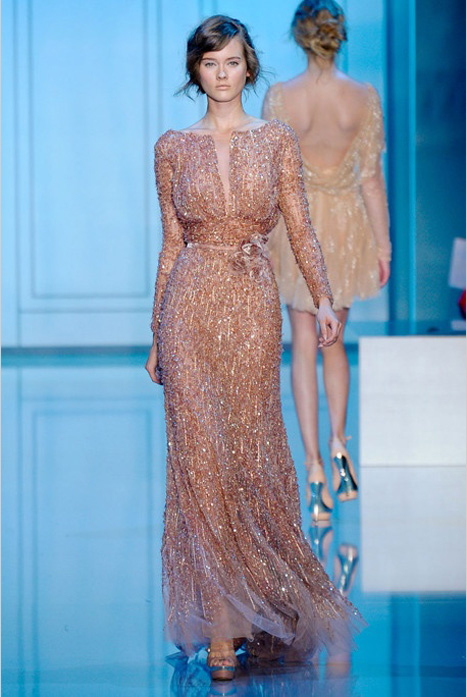 This brass headpiece from Mignonne handmade is all kinds of gorgeous. And for the gents, these brushed brass rings are a nice alternative to traditional gold bands.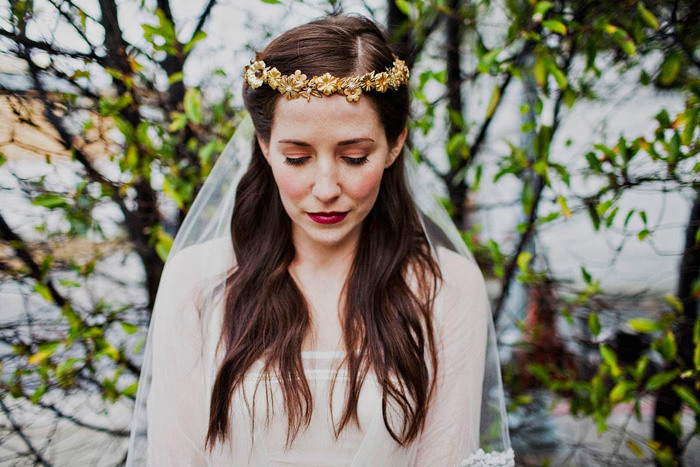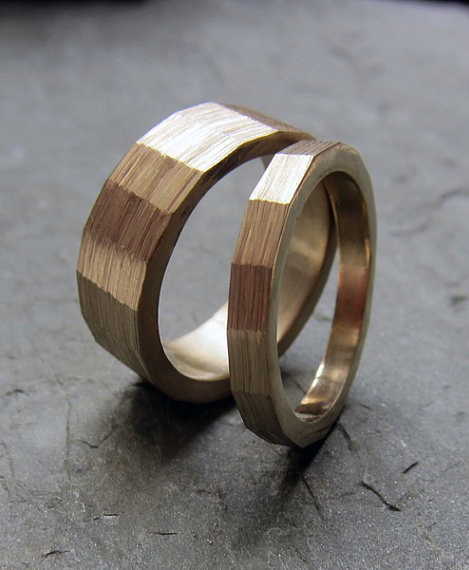 A bronzed succulent is an easy way to add a touch of metallic to your wedding bouquet.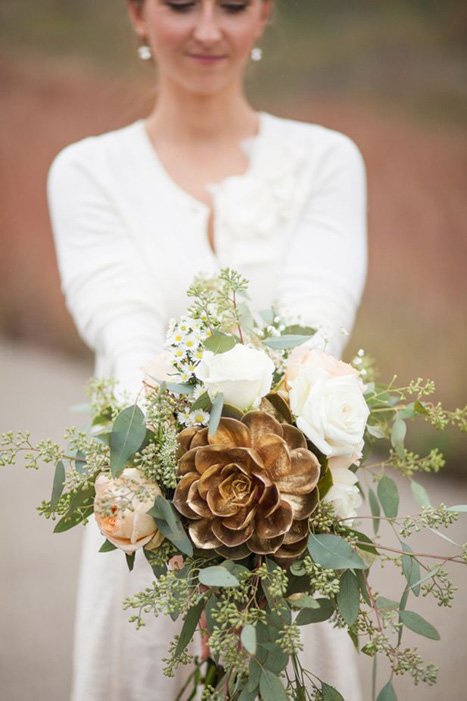 Simple brass candlesticks can make for elegant and dramatic centerpieces especially when paired with black linens.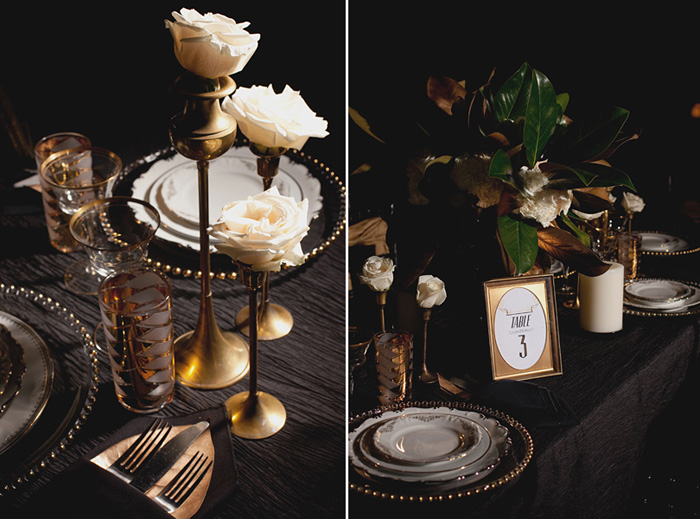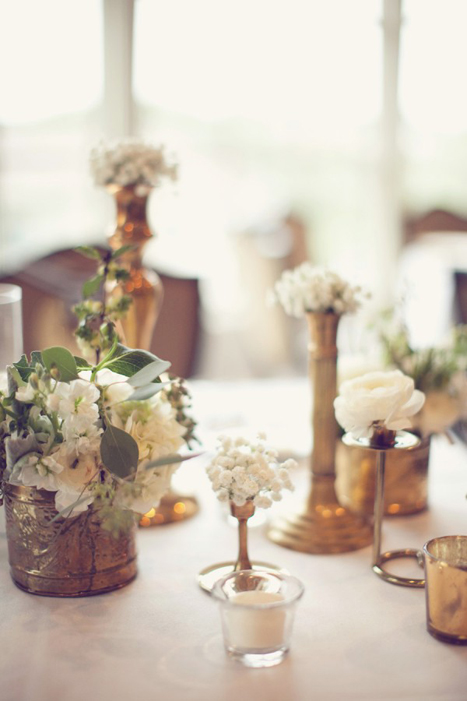 For the DIY inclined, this modern centerpiece is made from copper pipes readily available at your local hardware store.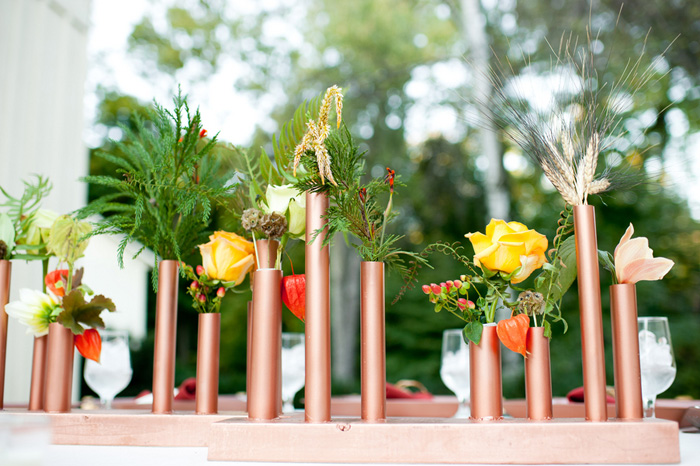 Don't be afraid to mix up your metallics like they do here with this silver and copper tassel garland. Double the metallics = double the fun!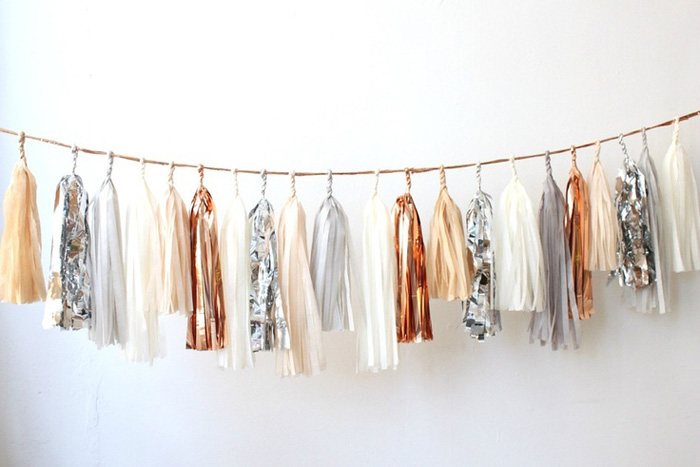 Last, but not least, we love the addition of copper on these wedding cakes. Mint and copper might just be our new favorite color combination!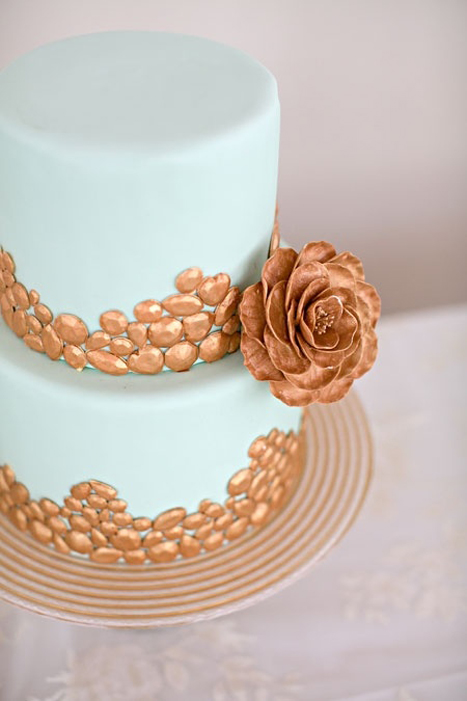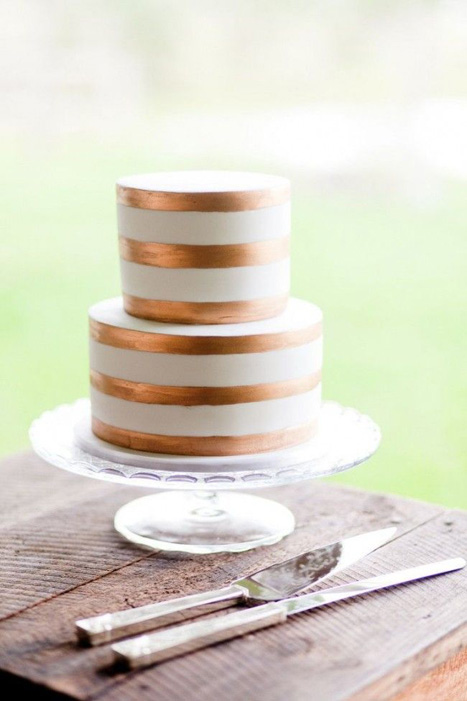 Photo one: 100layercake.com; Photo two: bellafigura.com; Photo three: temperleylondon.com; Photo four: onewed.com; Photo five: etsy.com; Photo six: etsy.com; Photo seven: thebridaldetective.com; Photo eight: she-n-he.com; Photo nine: elizabethannedesigns.com; Photo ten: unitedwithlove.com; Photo eleven: confettisystem.com; Photo twelve: heatherrothphotography.com; Photo thirteen: stylemepretty.com