Chances are you've heard of Vera Wang, Monique Lhuillier, and Jenny Packham; but unless you're in the wedding industry or as obsessed with wedding dresses as we are, you probably don't know the names of all the other talented designers out there–and trust us, there are lots of them! While it would be impossible to list them all, here are 10 lesser known wedding dress designers we think you should know about:
1.  Heidi Elnora
You should know Heidi Elnora for her stunning Olive Oil dress alone, but even if the long sleeved sheath dress isn't your cup of tea, her bridal collection is full of whimsical and romantic gowns that you're sure to love.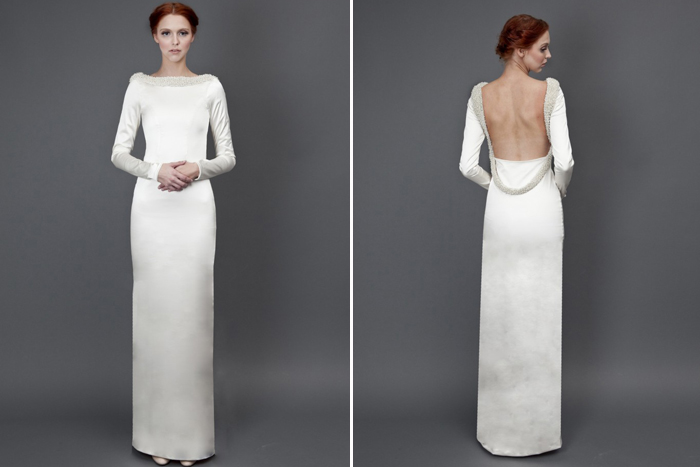 Angela Curanaj, the designer behind Winifred Bean, creates wedding gowns for creative brides on a budget. She bases her designs on classic vintage silhouettes that are incredibly flattering; creating gowns that are fresh and modern, but with a timeless quality.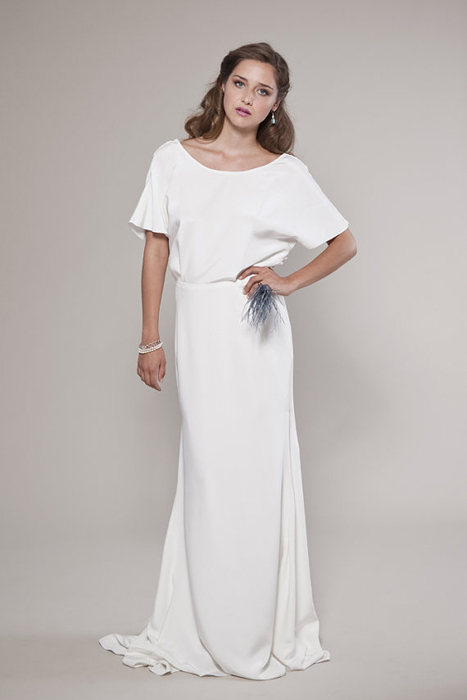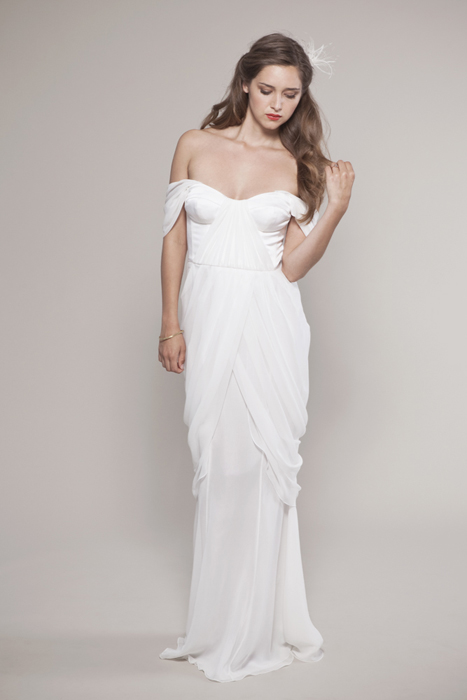 If you're a fan of Jenny Packham and her beautiful bead work, you'll love Amanda Garrett's bridal collection, particularly her incredibly gorgeous Snowflake gown.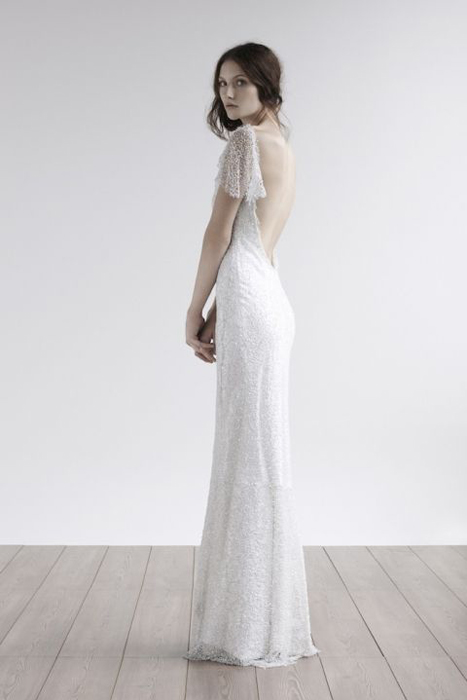 A new label from Alan Hannah, MiaMia offers couture gowns at affordable prices. Our personal favorite is the Edelweiss gown with its beautiful high neckline and ruffled shoulders.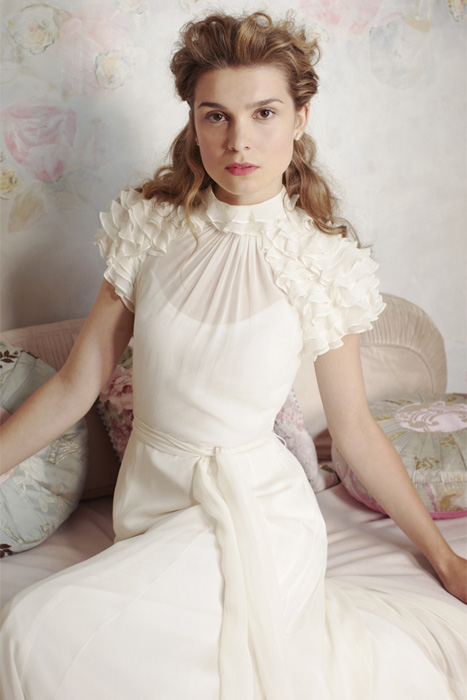 We adore Delphine Manivet and we think you will too. From boho chic to modern and sophisticated, all of her original designs are incredibly fashion forward, effortless, and drop dead gorgeous.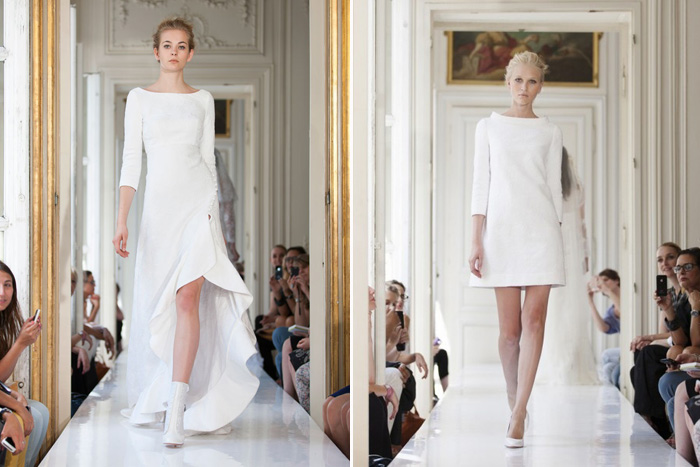 6.  Saja
Known for their non-traditional and ethereal wedding dresses, Saja's bridal collection is full of feminine silhouettes and delicate details that would feel right at home at an intimate country wedding.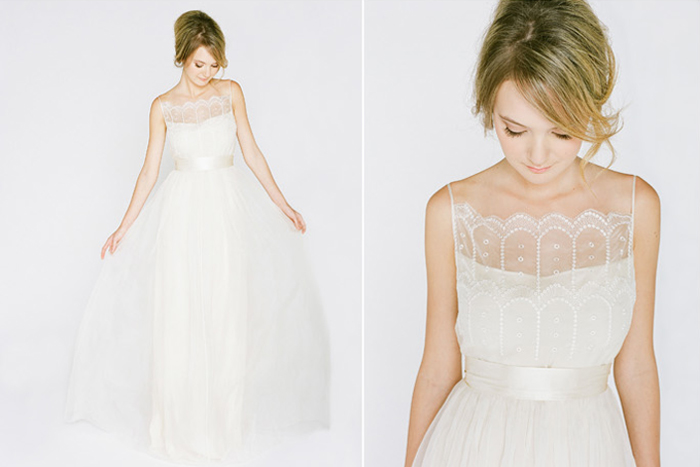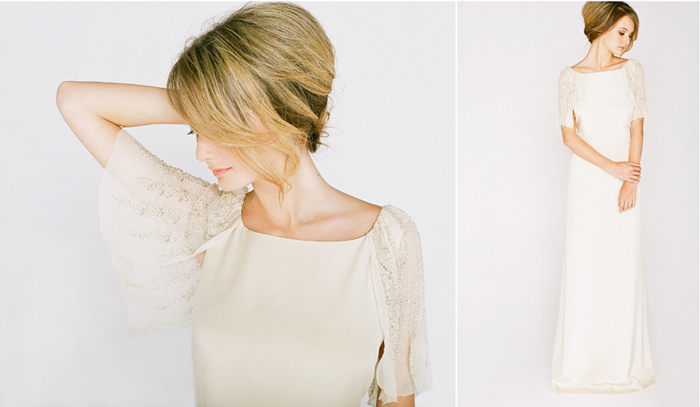 7.  Rue de Seine
For all the boho brides out there, you have to check out Rue de Seine. Inspired by the Parisian Quartier Saint-Germain-des-Prés, the collection is full of elegant bohemian style gowns and separates, as well as one of a kind vintage dresses.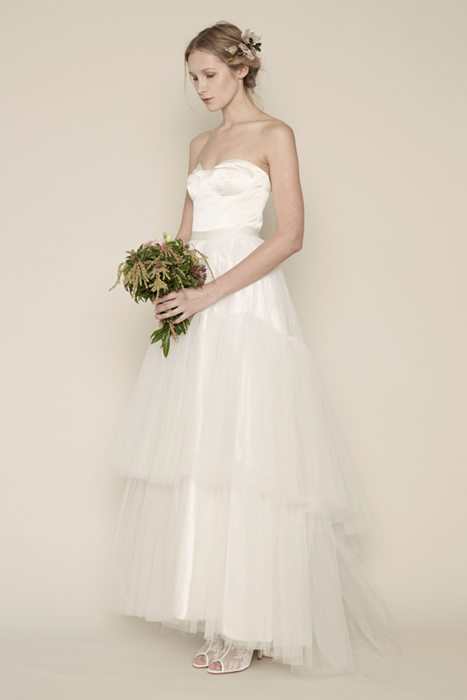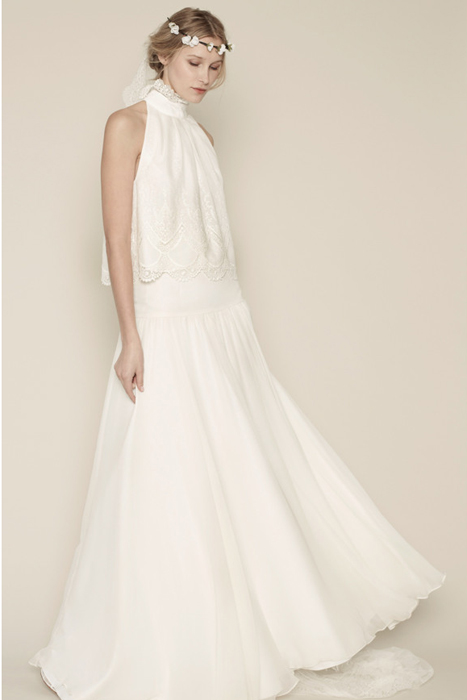 If tea length gowns and vintage silhouettes are your thing, then Elizabeth Dye is your girl. Her sweet, vintage inspired gowns are nothing short of dreamy.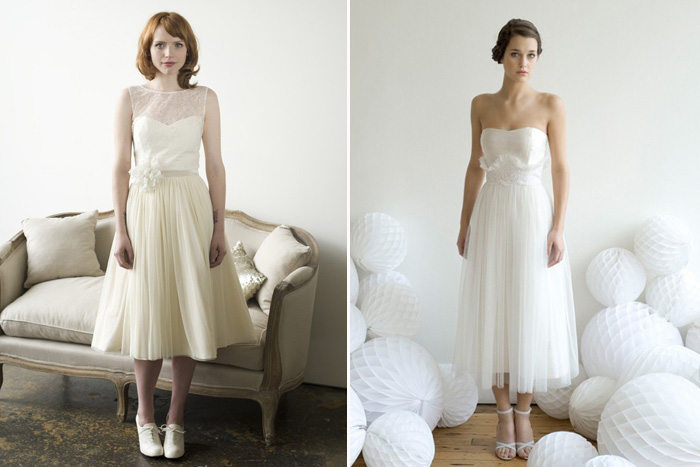 9.  Ersa Atelier
Looking for a wedding gown fit for a princess? Ersa Atelier has got you covered. Made up mostly of ball gowns with lots of tulle, lace, and sequin embellishments, the Ersa Atelier collection is all about glamor and grace.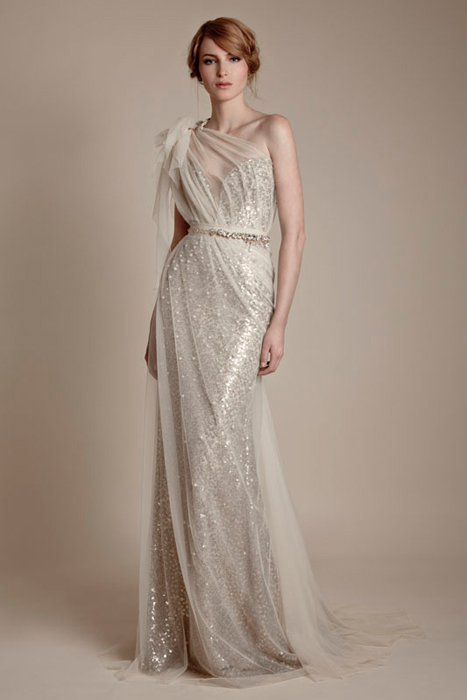 10.  Leanne Marshall
Project Runway winner (season 5) Leanne Marshall designs super pretty wedding gowns that are soft, floaty, and elegant with beautiful draping details and lace accents you don't want to miss.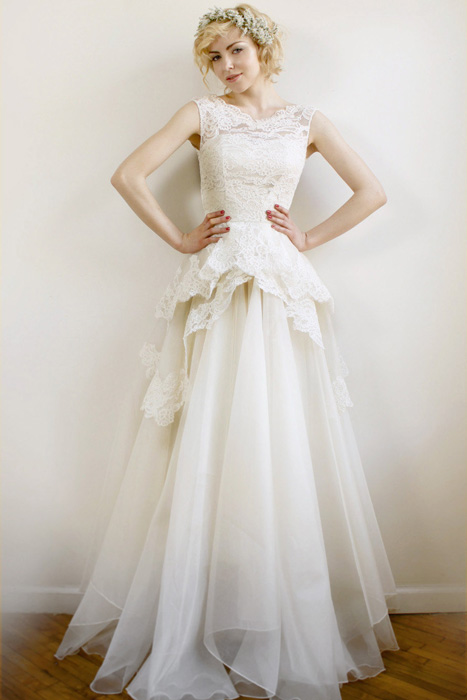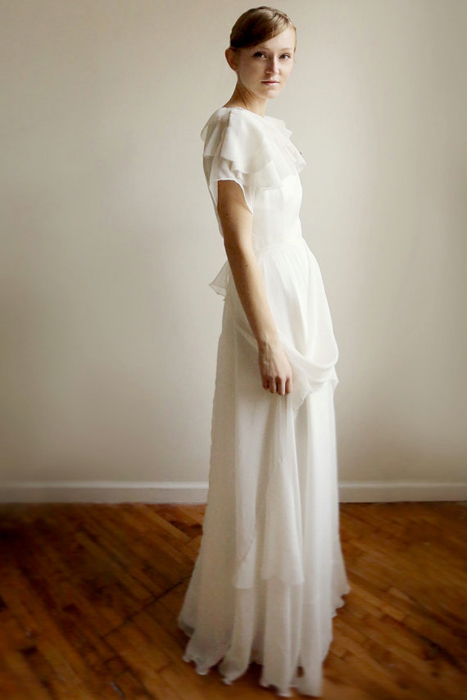 Photo one: heidielnora.com; Photo two: winifredbean.com; Photo three: winifredbean.com; Photo four: amandagarrett.com; Photo five: miamiabridal.co.uk; Photo six: delphinemanivet.com; Photo seven: sajawedding.com; Photo eight: sajawedding.com; Photo nine: ruedeseine.com; Photo ten: ruedeseine.com; Photo eleven: elizabethdye.com; Photo twelve: ersaatelier.com; Photo thirteen: ersaatelier.com; Photo fourteen: etsy.com; Photo fifteen: etsy.com