Andrea and Jeff's elopement-turned-wedding was inspired by this amazing wedding we featured last year.
According to Amy, the couple's fabulous photographer:
"They chose The Boojum Tree Hidden Garden because they fell in love with the look and feel of the venue after seeing Arynn and Devron's photos. They traveled all the way from Calgary, Alberta to Phoenix, Arizona with about 10 of their closest friends and family to make it happen! Andrea and Jeff always knew they wanted to elope, but when Andrea's father was diagnosed with a terminal illness, they quickly decided it was important for them to make sure a few of their closest loved ones were involved, so they set the date for Father's Day. Sadly, Andrea's father became too sick to travel, but thanks to the power of these photos, Skype and a home video, Andrea and Jeff were still able to share the celebration with her dad."
We LOVE that Andrea and Jeff took inspiration from a wedding that they saw here, and we couldn't be more thrilled that Amy, of Amy & Jordan Photography, wanted to share her photos of the day with us. We can't wait to see who is inspired by this couple's gorgeous day in the future!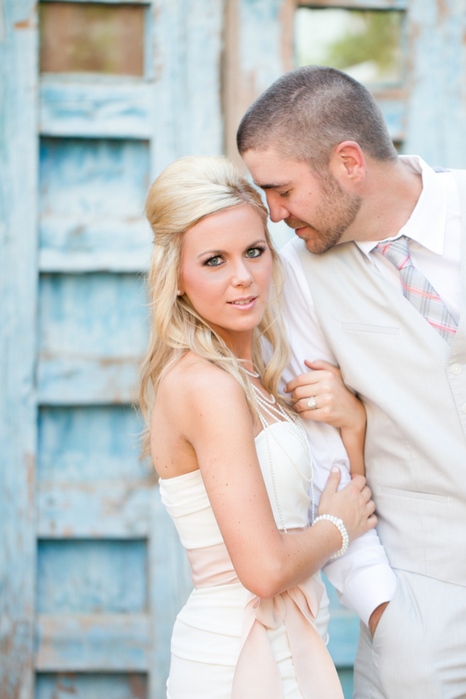 Andrea, 27 & Jeff, 32
Scottsdale, AZ
Wedding Date: June 16, 2013
Number of Guests: 10
Wedding Cost: $2,000
Wedding Ceremony Location: Boojum Tree Hidden Gardens

Wedding Reception Location: Desert Mountain Chiricahua Golf Course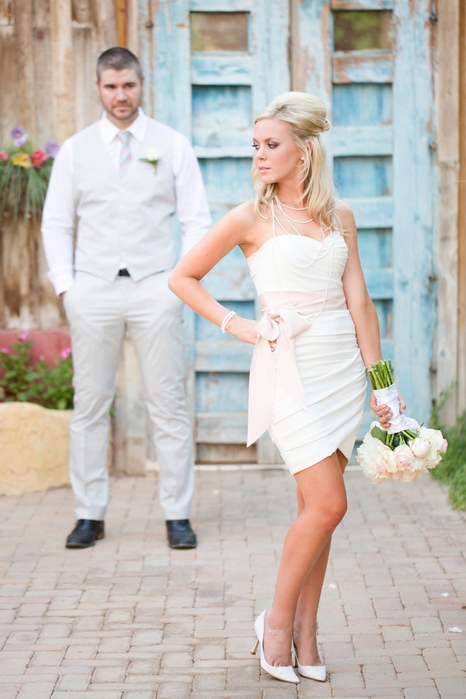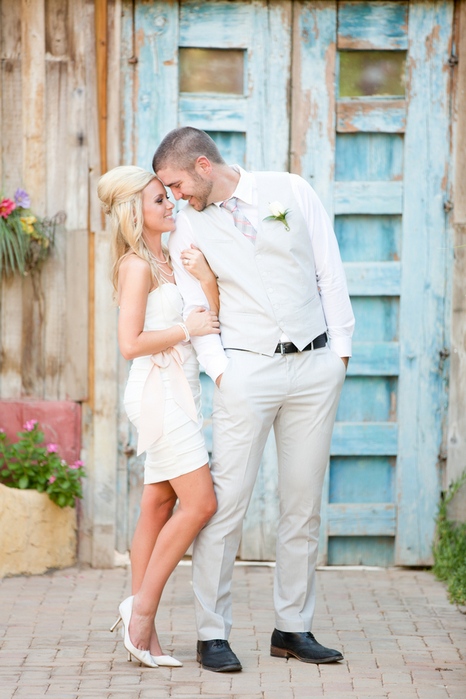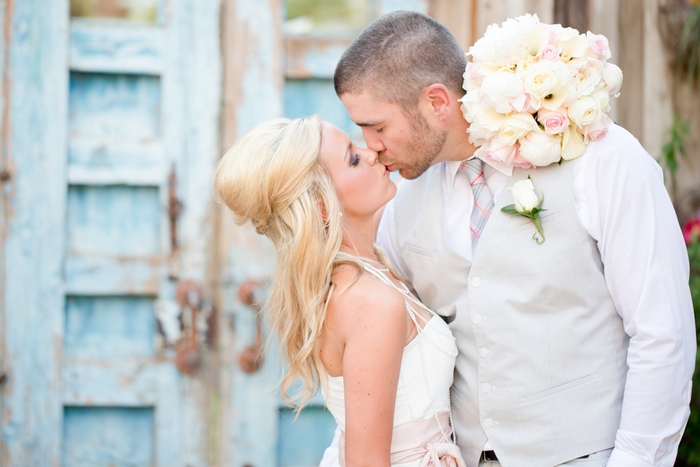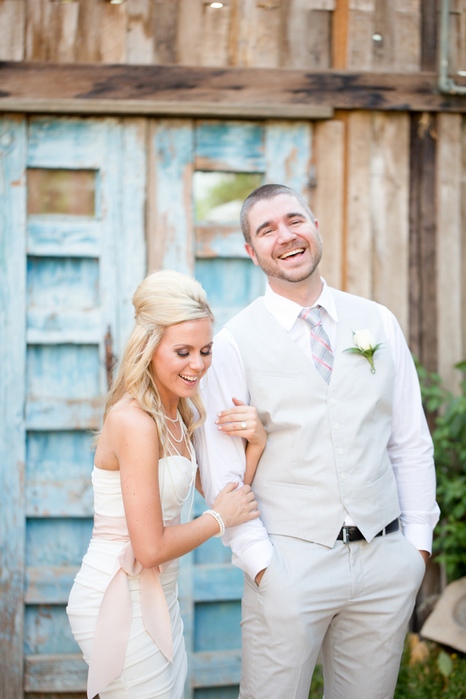 Why did you have an intimate wedding?
We really wanted our wedding to be focused on us. Large weddings tend to become very over the top and not really end up being about what's important. Our relationship has always been very private and intimate so that is exactly what we wanted for our special day. Jeff and I were just going to elope the two of us, but when we found out my dad was sick, it totally changed our mindset and decided how important it was to include our families in such a special day.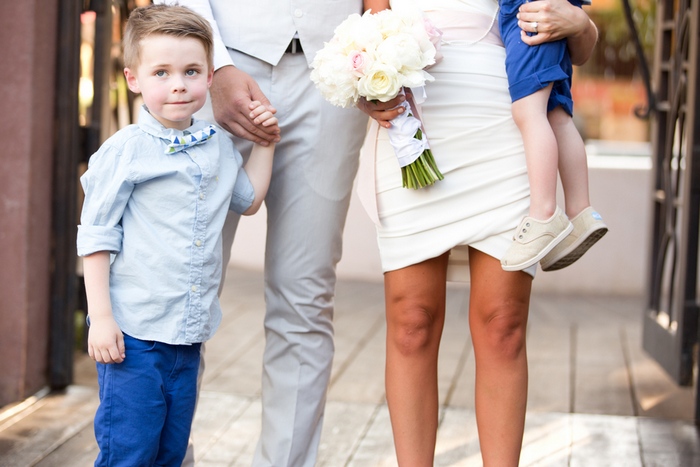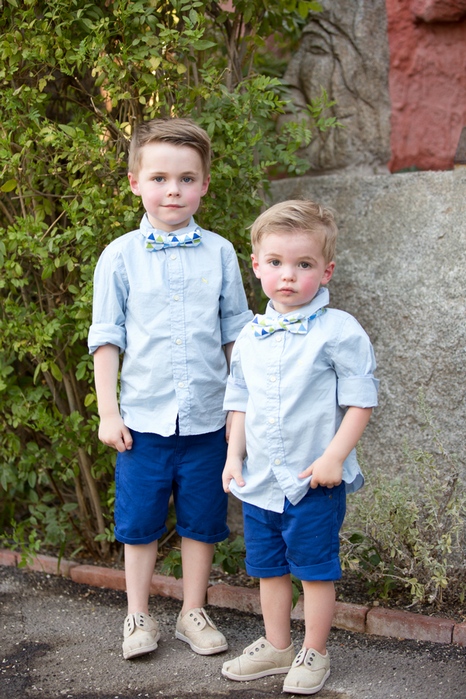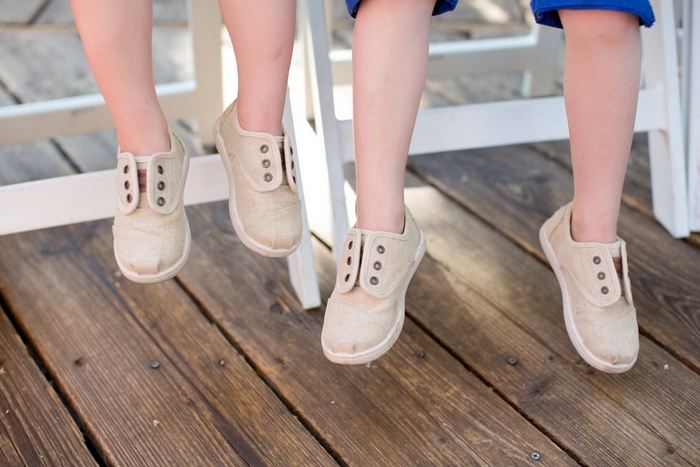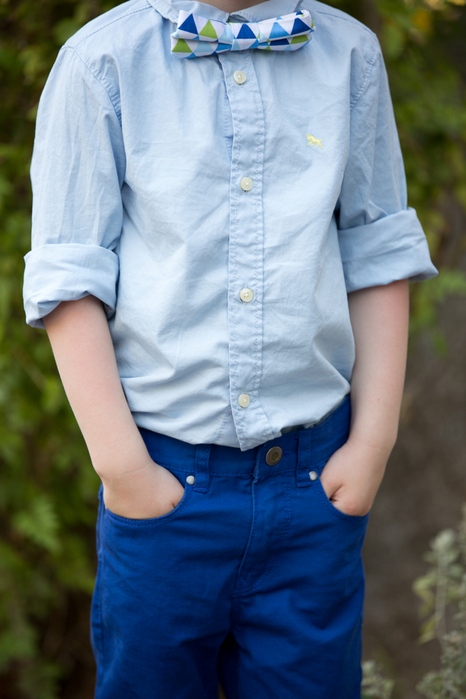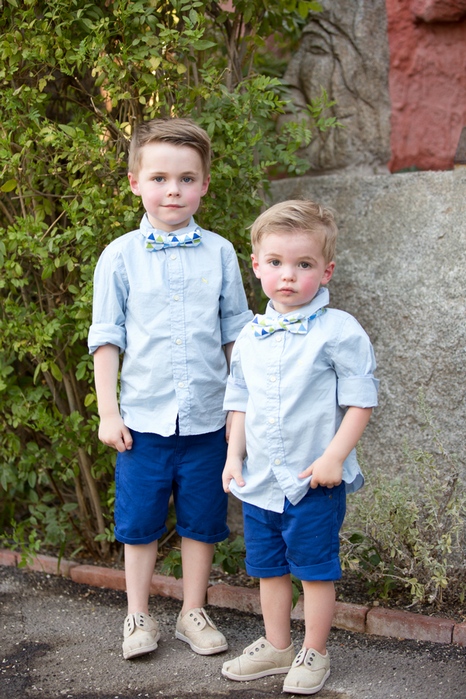 What are some the challenges that you faced planning an intimate wedding?
We really encountered no issues. Our wedding was so simple, but at the same time so elegant. Everything was very straight forward and easy to plan and because the wedding wasn't focused around the details, it was focus on US. This made it easy to not get caught up in all the details. Because we kept it so simple, there wasn't a lot of planning, therefore nothing to really stress about! All the vendors we worked with were very easy to communicate with over phone and email.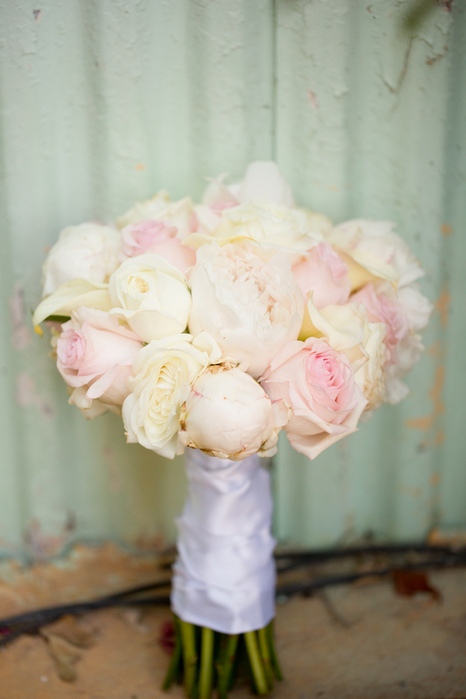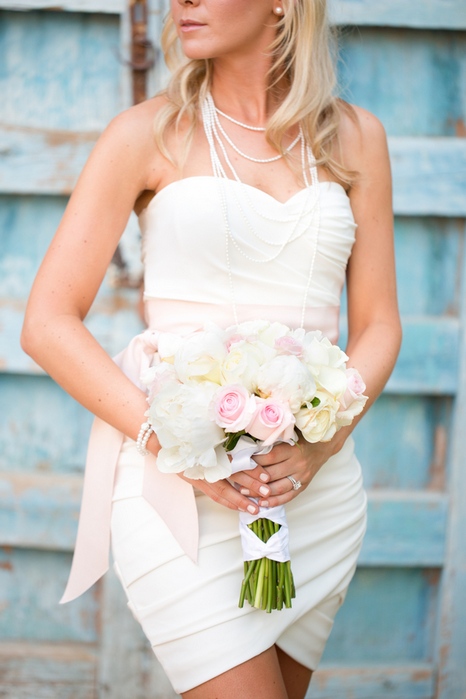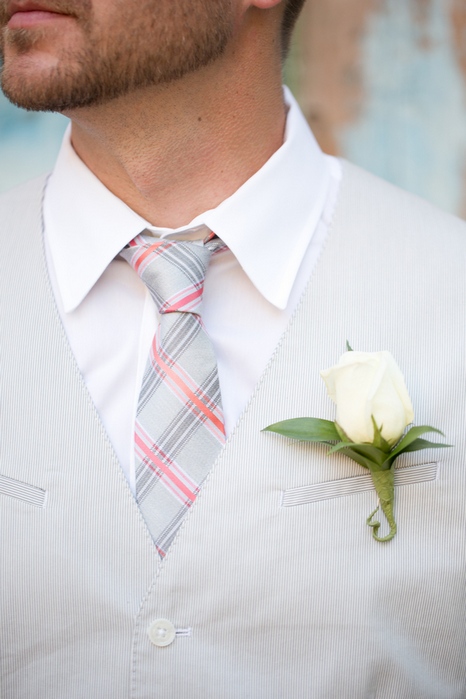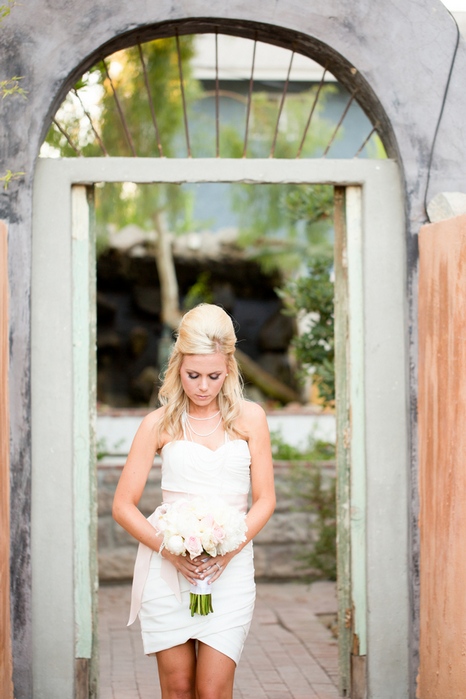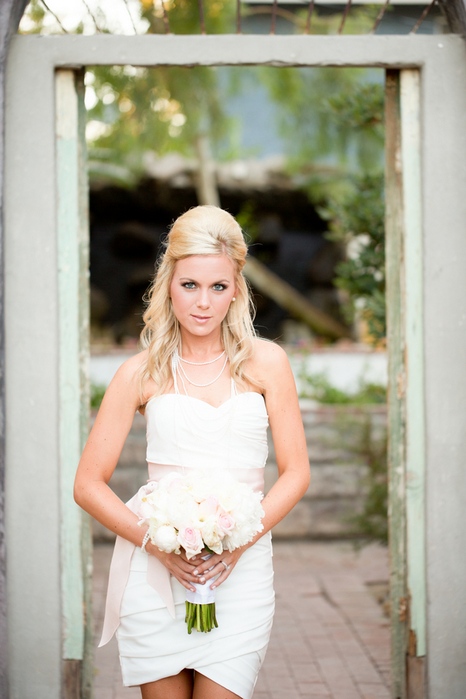 Was it difficult to pare down the guest list?
Not at all. We kept our guest list to immediate family only– this way no one felt left out because no extended family or friends were included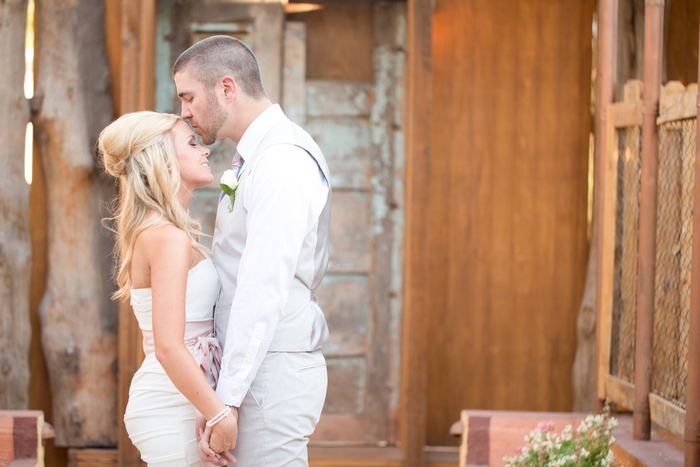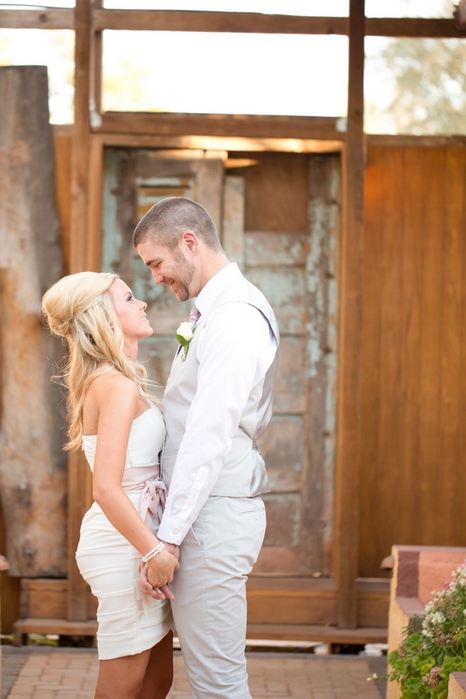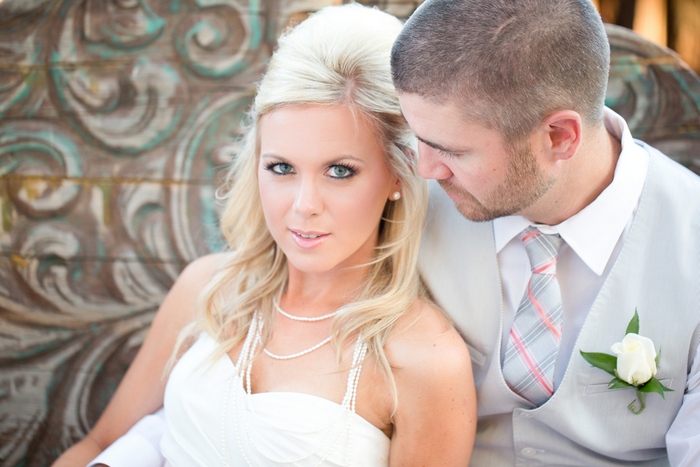 Did you have any 'issues' with the small guest list from friends and family? If so, how did you address them?
We were very sneaky! None of our friends or extended family actually knew we were getting married. We essentially eloped, but decided to include our immediate family in on our secret. After we came back from our honeymoon (which was a two week trip driving back to Calgary, AB down the Pacific Coast highway). We sent out the link to the blog Amy and Jordan created for us. This way we had no issues before the wedding of anyone feeling left out (because no one even knew this was happening!).  When we did break the news, everyone was excited for us. The support from our family and close friends was overwhelming. We also sent out an invite to a very informal party at my husbands family ranch just west of the city which is happening next month; this way our extended family and friends can still celebrate our marriage with us!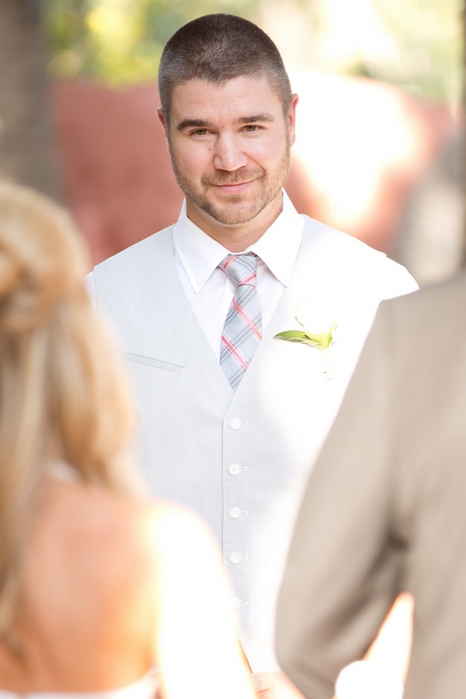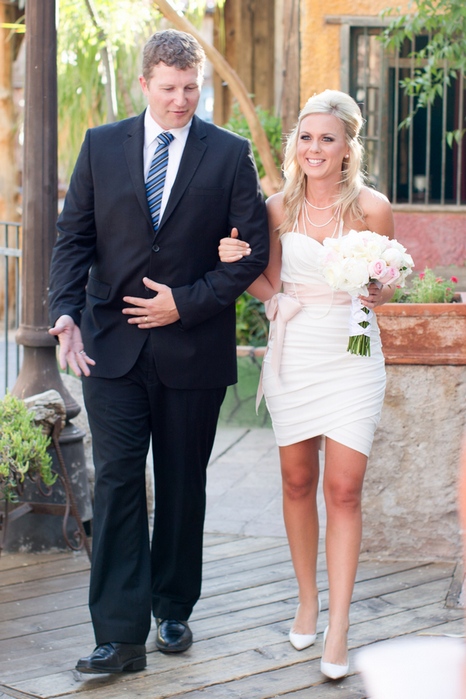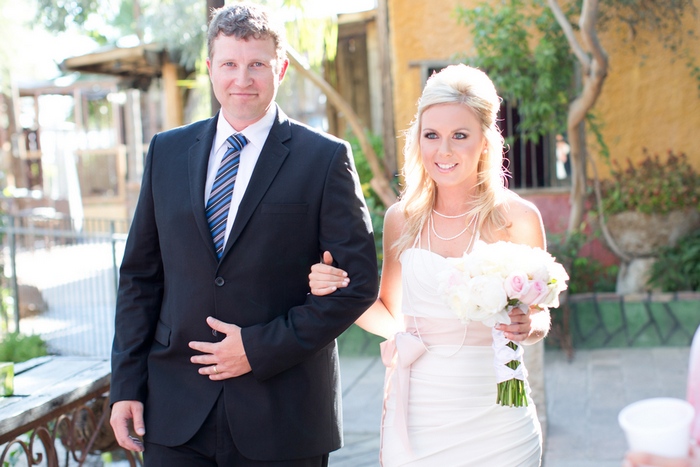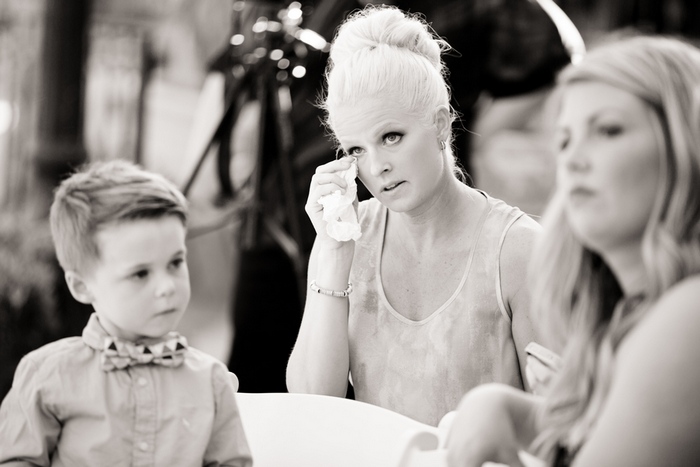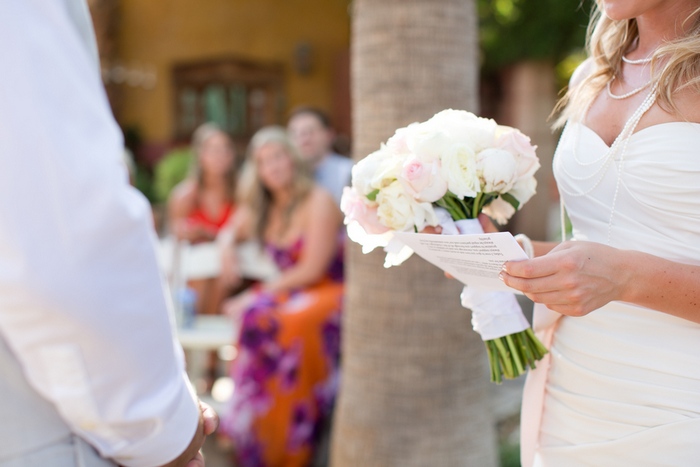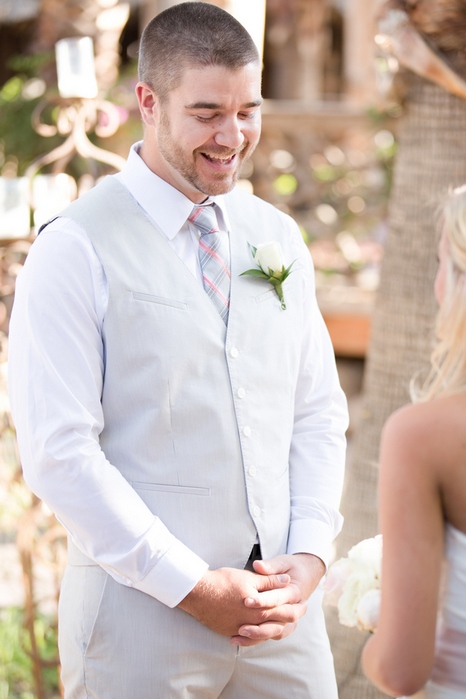 What were the highlights of the ceremony?
First and foremost, THE VENUE. It is unreal! So beautiful. It reminded me of being away on vacation with the palm trees and beautiful landscaping but with a rustic, Tuscan feel. The doors, gates and water fountains on the property were gorgeous. I loved how private our ceremony was. It was so family-focused and had such a loving feel. It was very special to say our vows to each other in just the presence of our immediate family.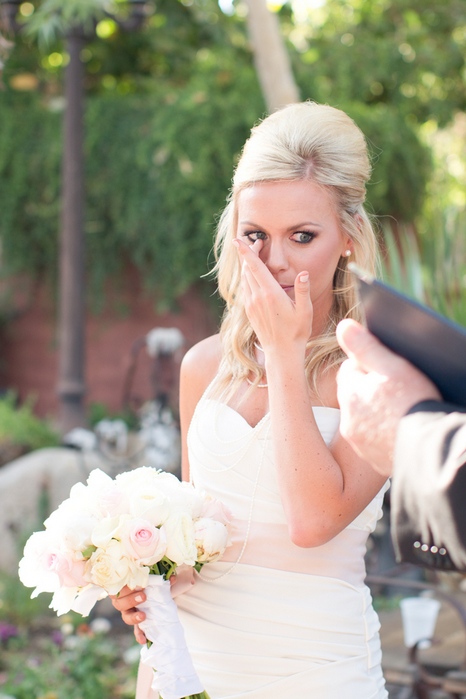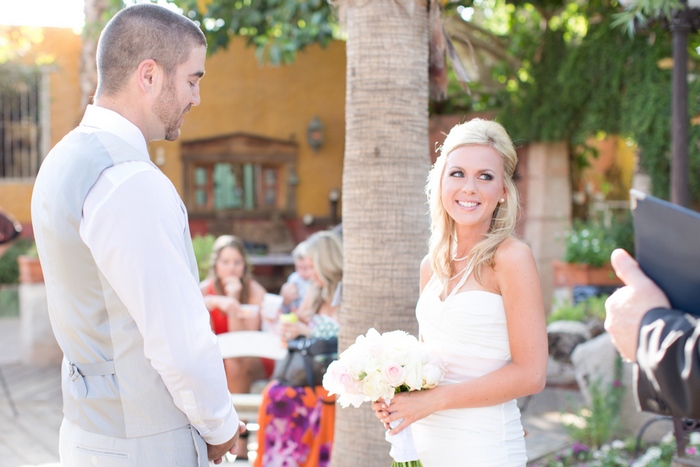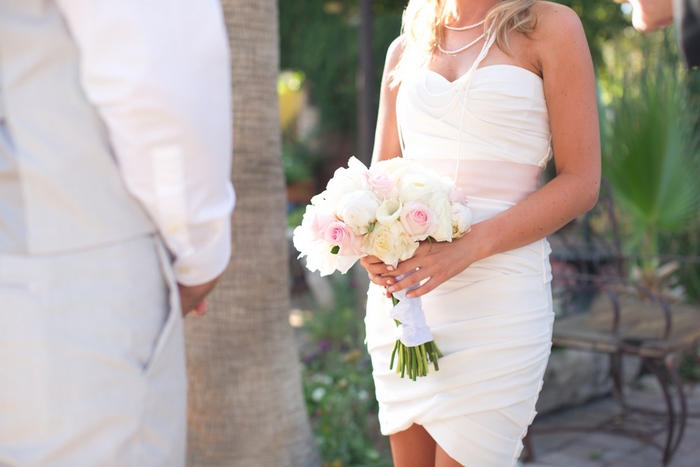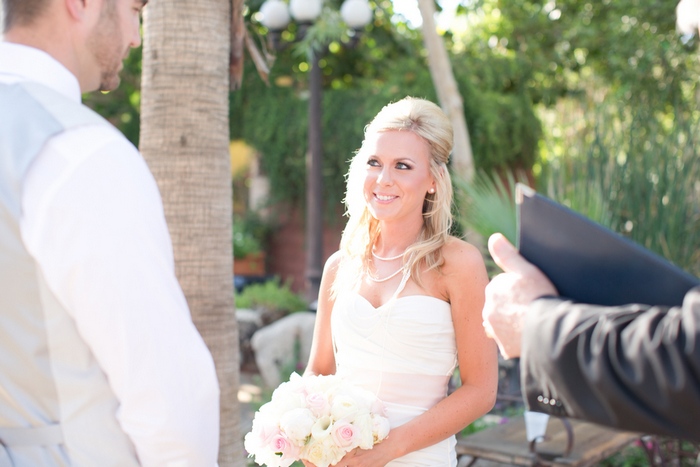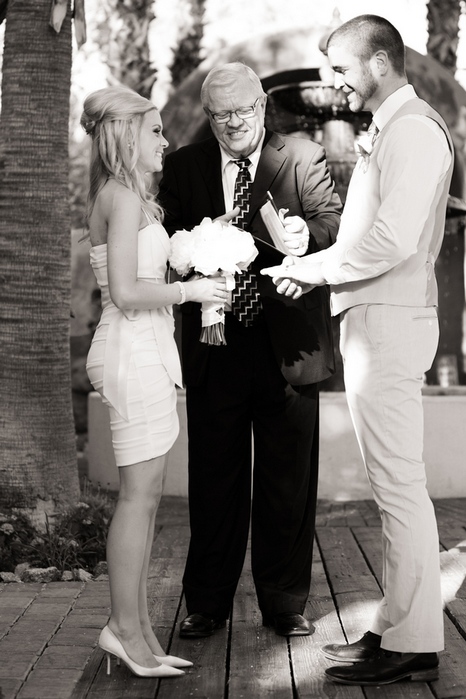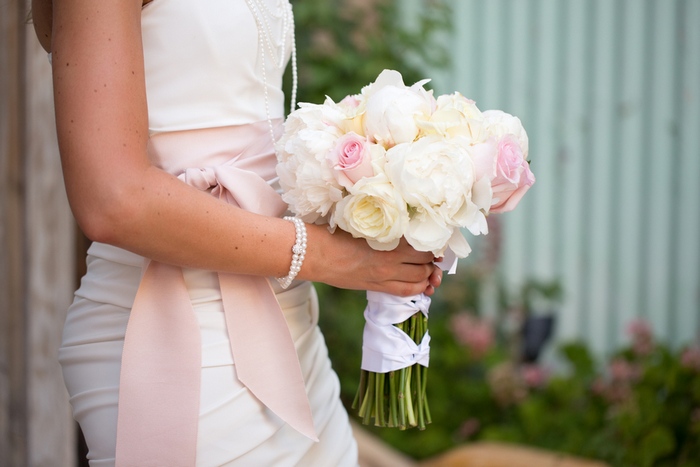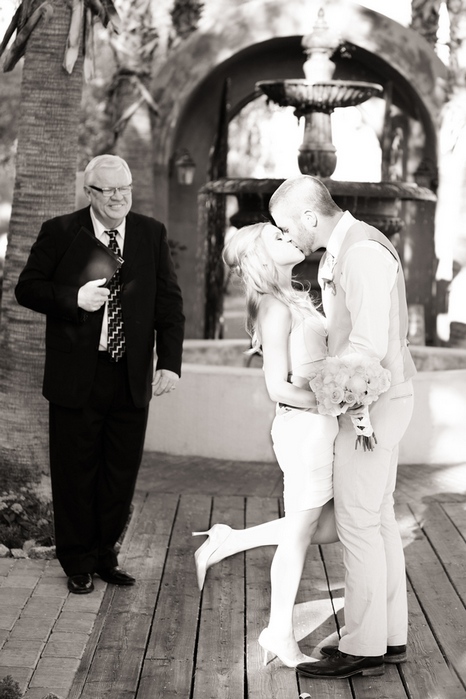 What were the highlights of the reception?
My husband's family has a home in the Desert Mountain community. We have golfed at many of the courses in desert mountain and the views of Chiricahua are amazing. The Italian restaurant they have there is so romantic.  It is an authentic Italian restaurant that had a "chefs table" private dining room just off the main kitchen. It was nice to be able for our families to relax, have some great wine and food and celebrate our marriage. At one point throughout our dinner, we had a gentlemen that was playing live guitar for the restaurant and he came to play for us as background music while we ate! My dad was unfortunately too sick to travel and had sent a letter to be read after dinner. This was for sure one of the highlights. I still have the letter and even though he couldn't physically be there, his words made his presence known. It expressed not only how happy he was for both of us but it also welcomed Jeff into our family.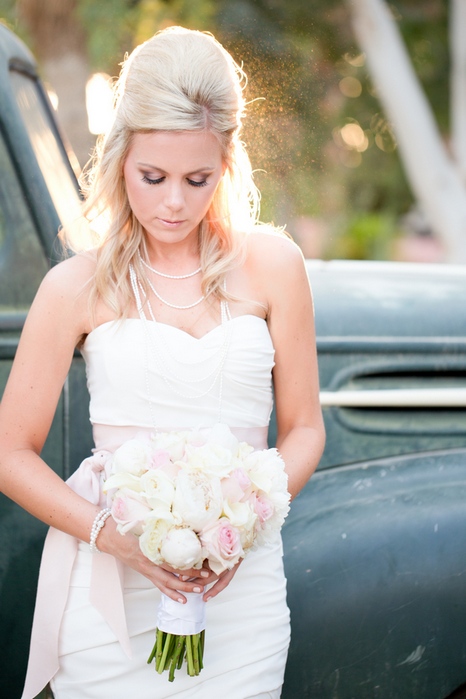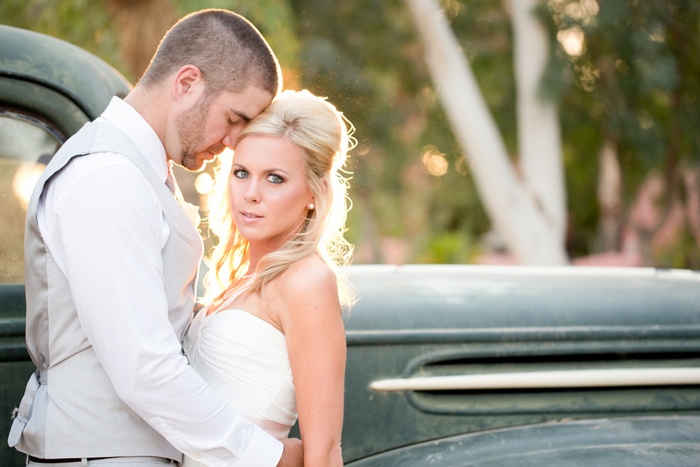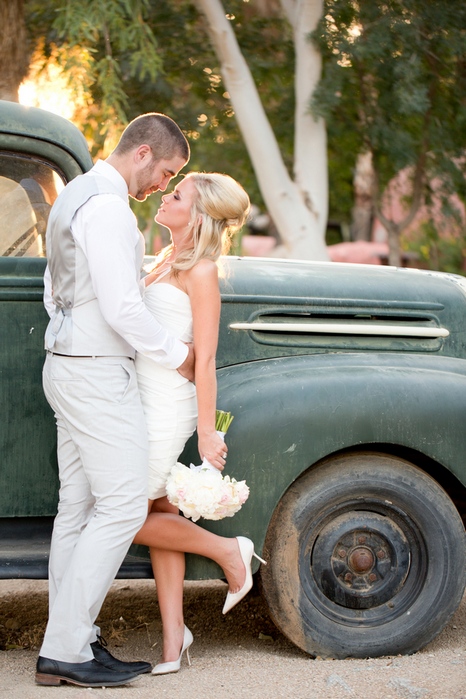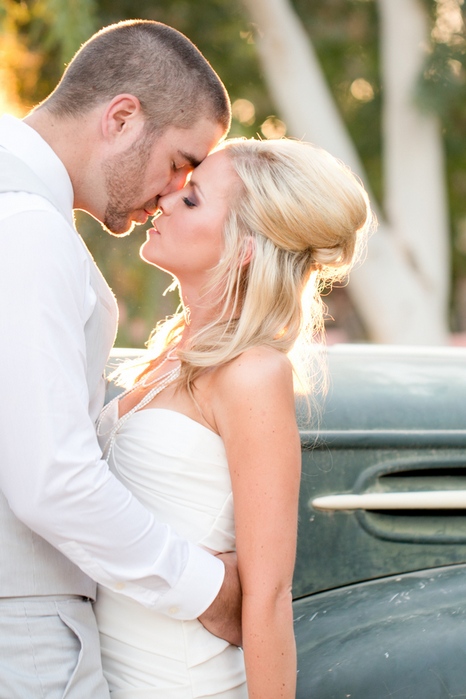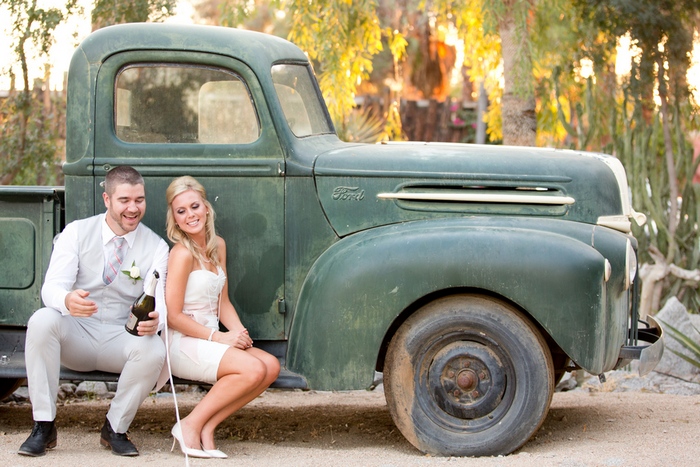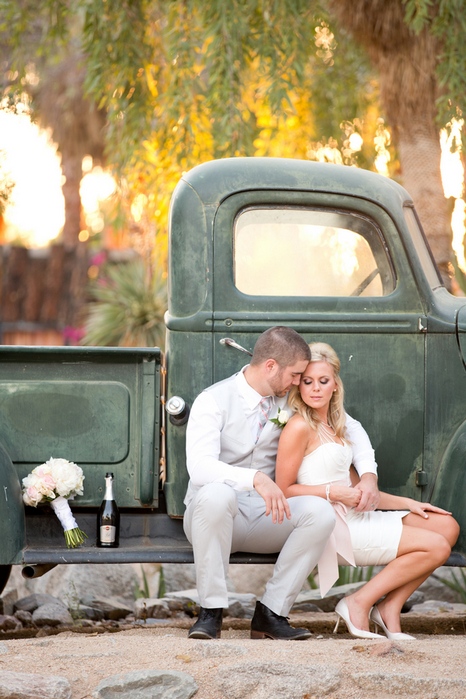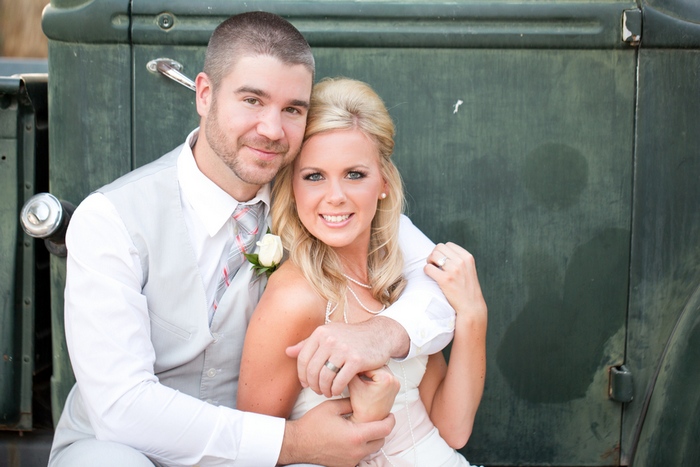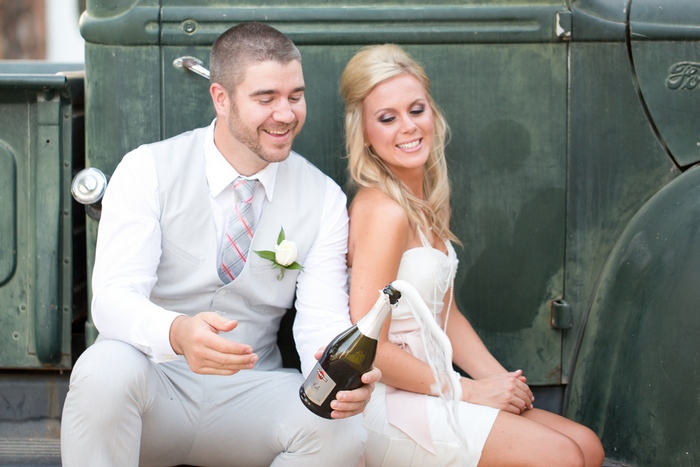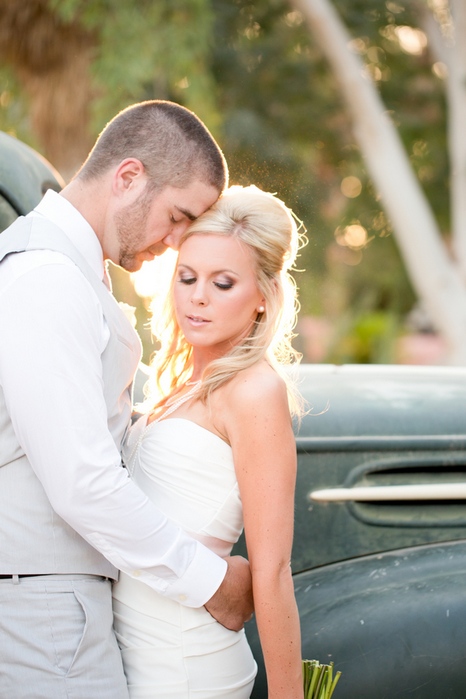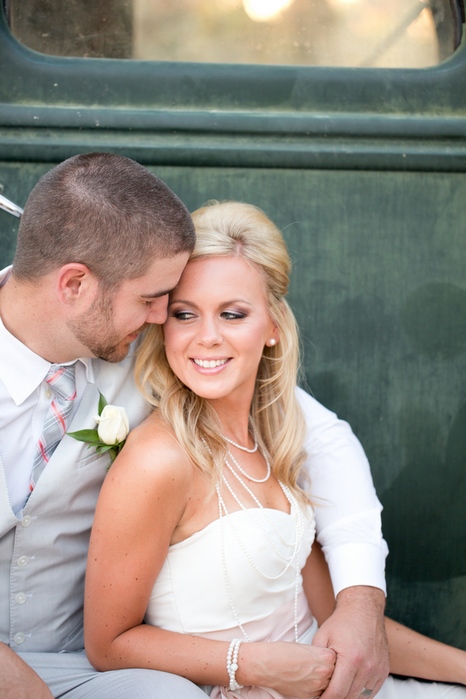 What was the best thing about having an intimate wedding?
The best thing about our wedding was how private it was. The day was really all about Jeff and I. We got to spend so much time together and have so many memories of the day. There was absolutely no stress and no financial burden!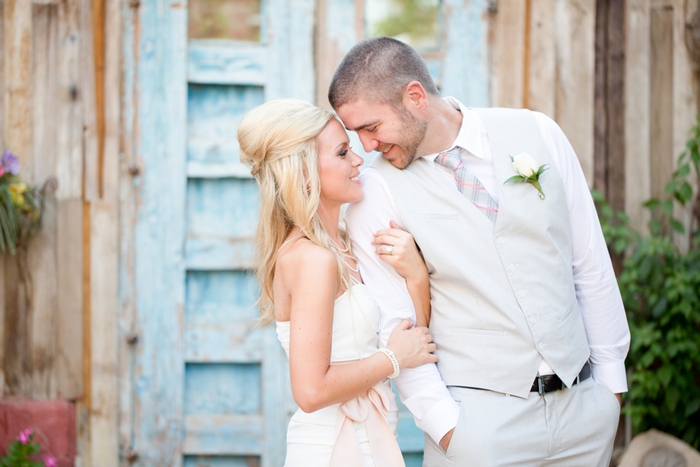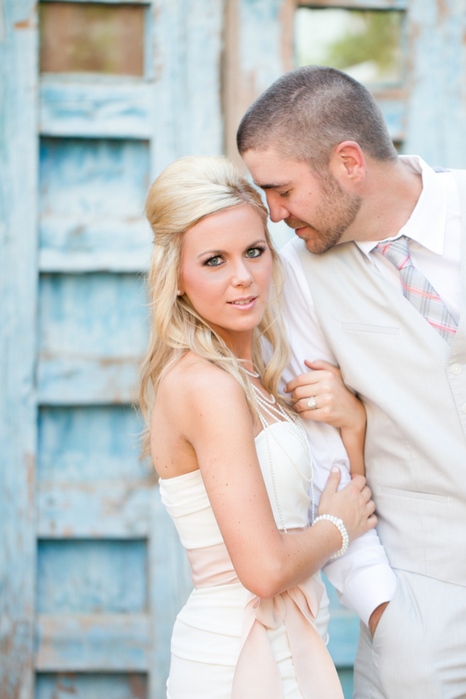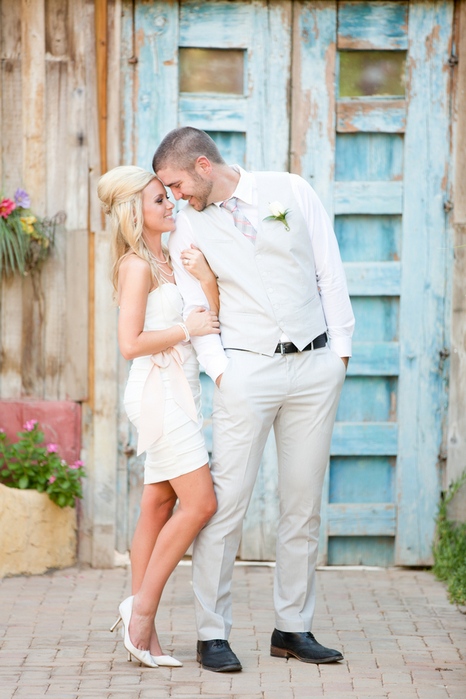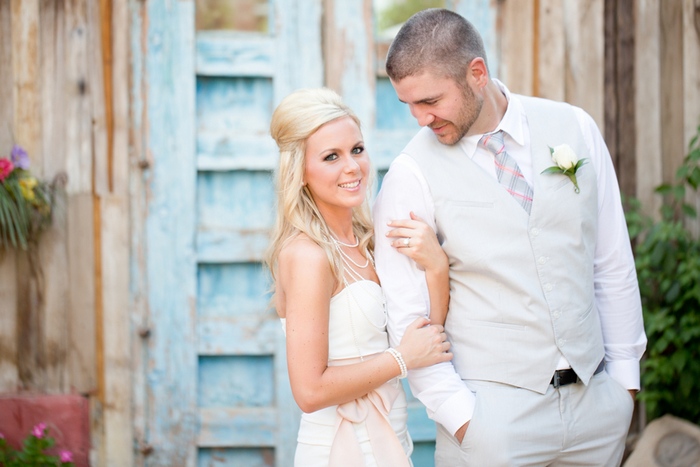 What advice do you have for couples who are considering an intimate wedding?
DO it! You won't regret it. It's very easy to get wrapped up in the details and planning of a large wedding when the day should really be about you and your husband. The day does go by very quickly and I found having only family and us- it made the day seem very real and extremely memorable. Also, it was so great after the wedding was over to have no financial debt. Starting out as a new young couple can be stressful as it is, the added financial burden of a wedding was something we 100 percent didn't want.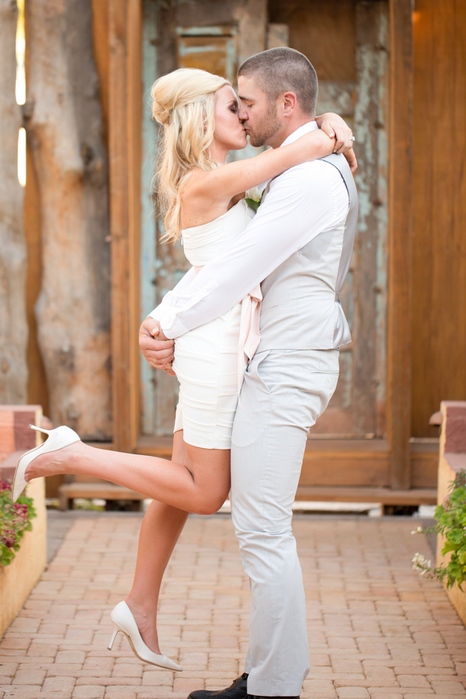 The Vendors:
Photographers: Amy & Jordan Photography
The dress: BCBG
Jeffs suit: Express
Makeup: MAC
Hair: Toni & Guy
Flowers: Cactus Florist