As wedding season begins to wind down, engagement season is just starting to ramp up, which means, whether you like it or not, it's time to start thinking about that engagement photo session. Photographers and couples have been upping the ante in the creativity department when it comes to engagement photography lately, and coming up with your own fun and unique ideas for your session might seem like a daunting task, but we don't think it has to be! Here are 8 ideas to help get the creative juices flowing:
1.  Hop in the Water
Whether you're on it, in it, or under it, the water provides lots of fun and interesting photographic opportunities. Plus, it gives you the chance to splash around with the one you love–never a bad thing in our opinion!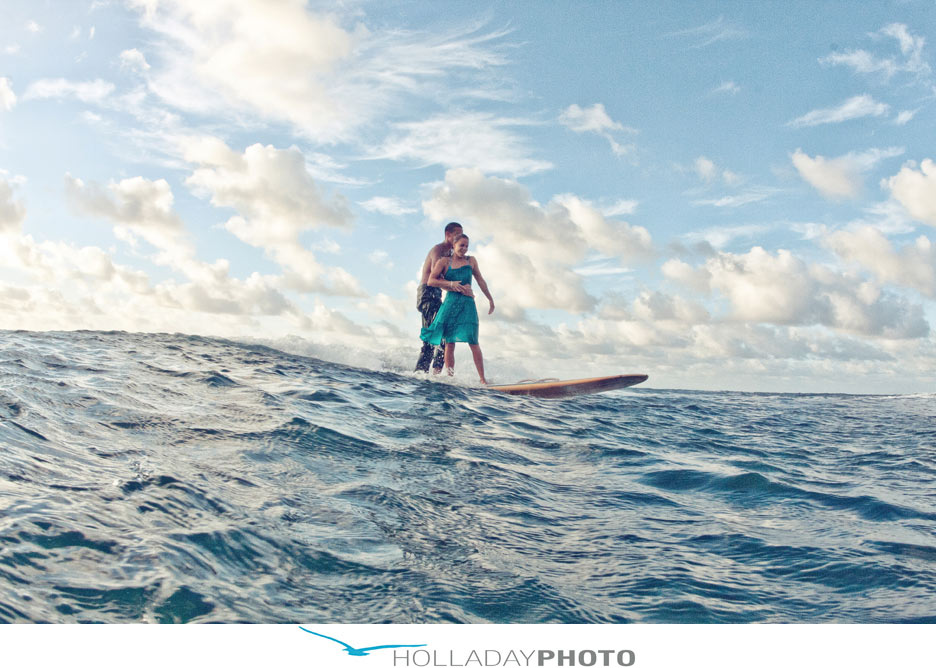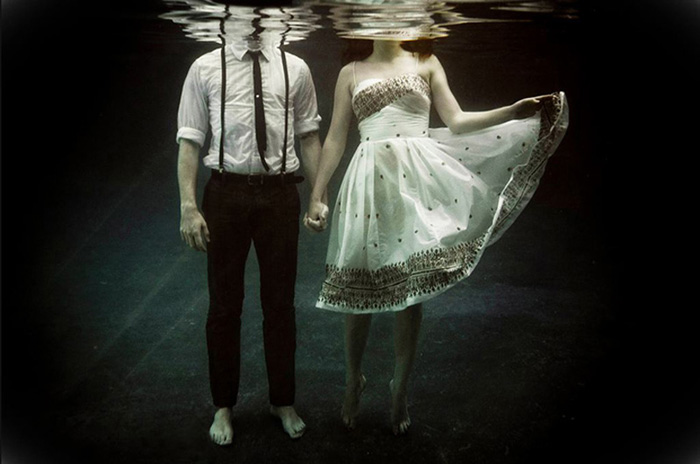 2.  Take it into the Bedroom
A bedroom photo session might sound too risqué for your tastes, but it doesn't have to be; in fact it can be downright goofy. Either way, you're guaranteed to get some truly intimate photos.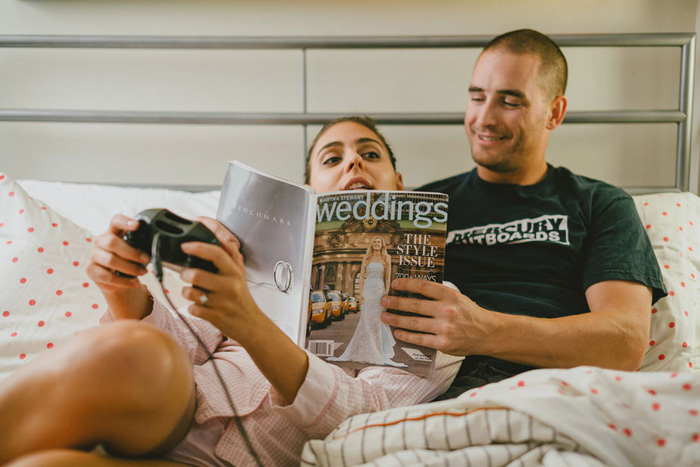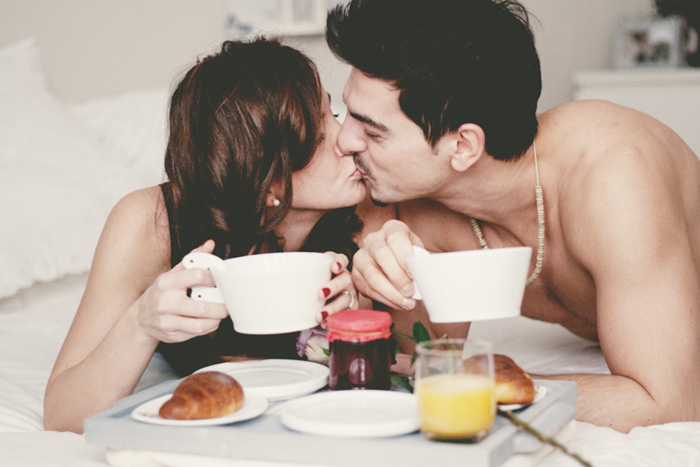 3.  Get Messy
Not only is getting messy fun and a great way to get comfortable in front of the camera, it can look great in photos too. So start a holi powder fight, break out the glitter, and get ready to get dirty.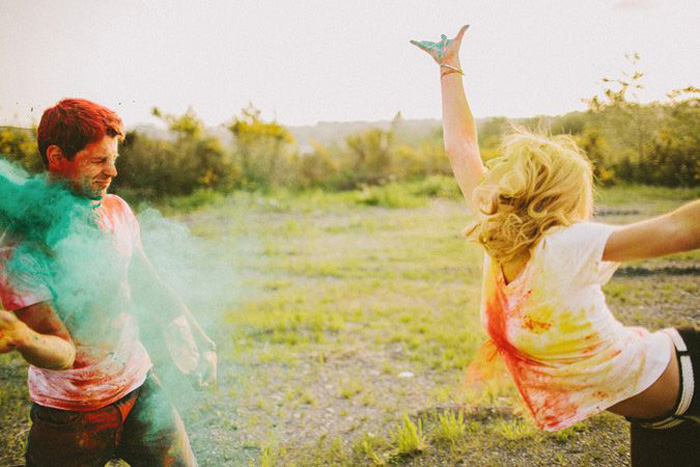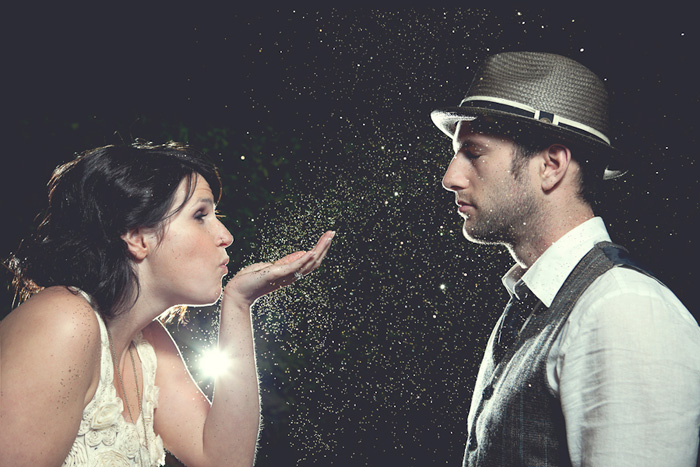 4.  Pop the Question
Obviously this idea doesn't work if you're already engaged, but if you're looking to capture some truly genuine reactions and emotions, photographing a surprise proposal is the way to go.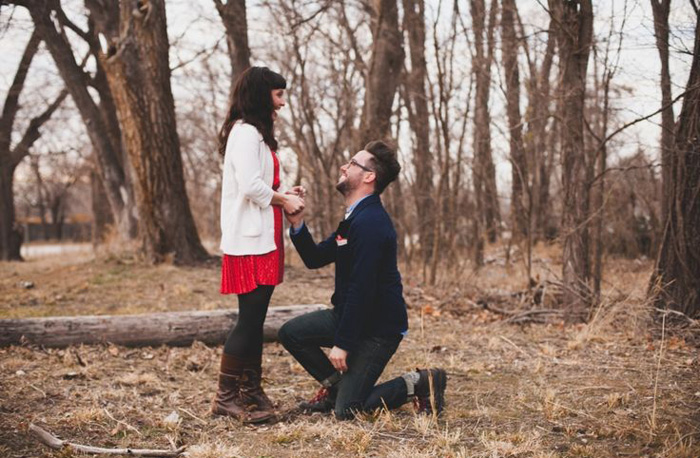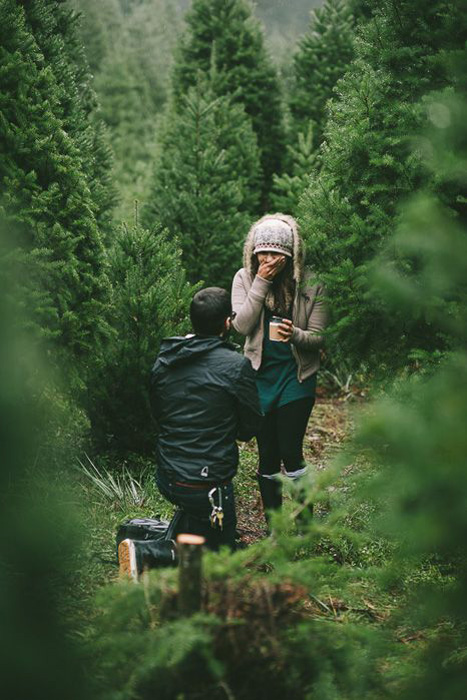 5.  Act it out
If you're truly stumped for ideas, why not use your favorite romantic movie or novel as inspiration? The Notebook and Up are two popular engagement movie themes, but we have a soft spot for Amélie and Moonrise Kingdom.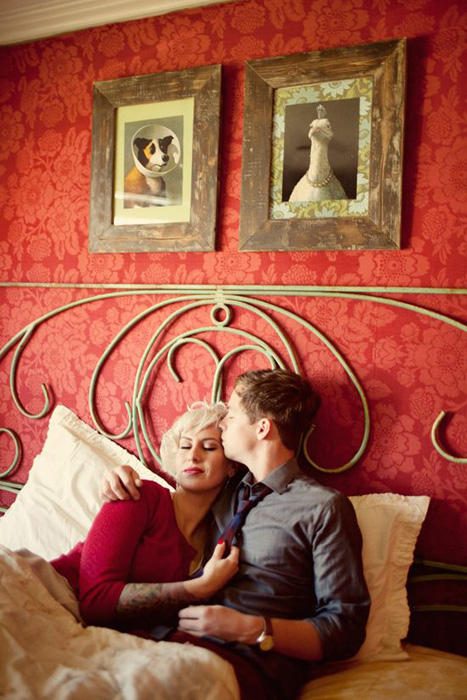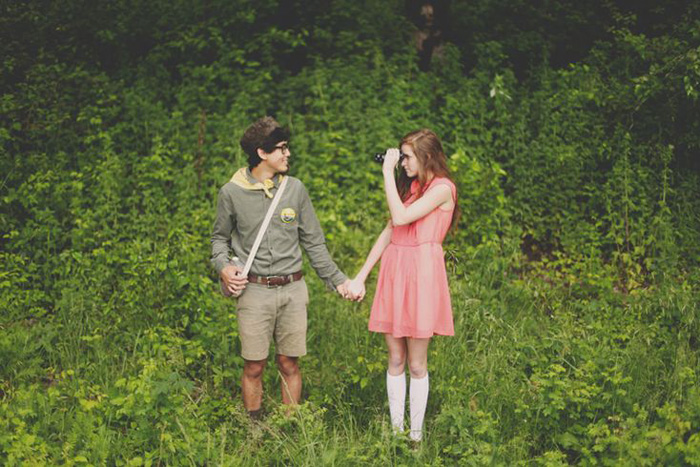 6.  Double the Love, Double the Exposure
Using multiple exposures in wedding and engagement photography is a growing trend and adds a unique and artistic element to your photos.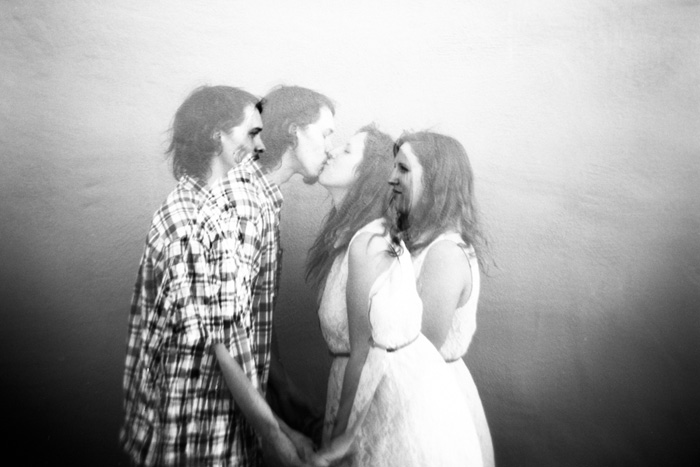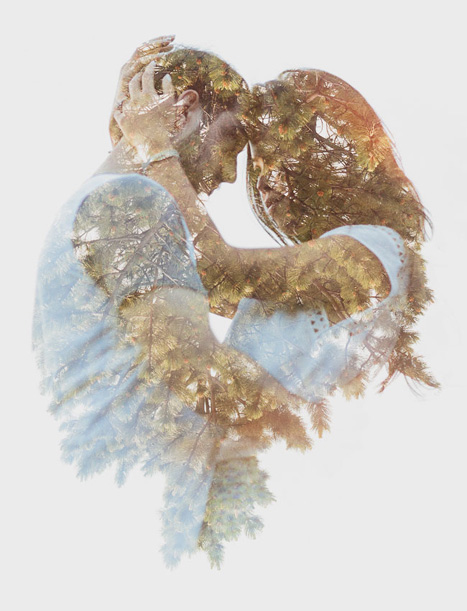 7.  Get Carried Away
What's the point of having your photo taken if you can't have a little fun with it? Dance, jump, and leap for joy–you are getting married after all!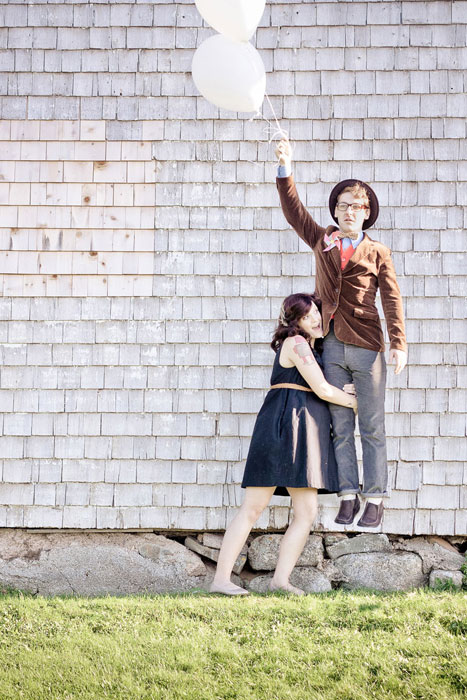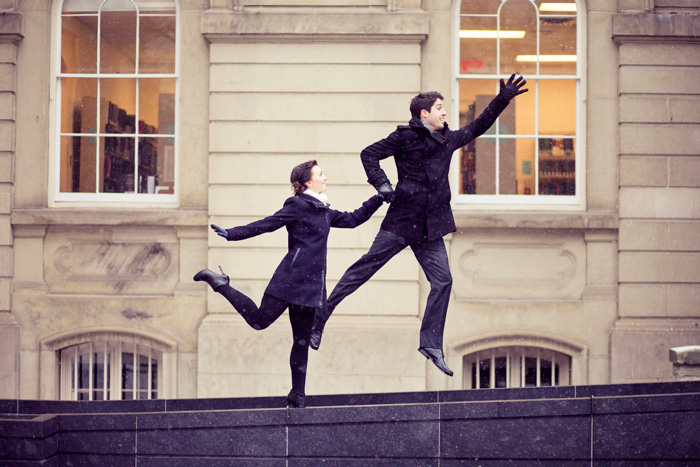 8.  Go Old School 
Your engagement photos are the perfect opportunity to play around and experiment, so why not try out some old school photographic processes? Getting a tintype portrait done is a one of kind experience and will give you a wonderful memento to hold on to and display as well.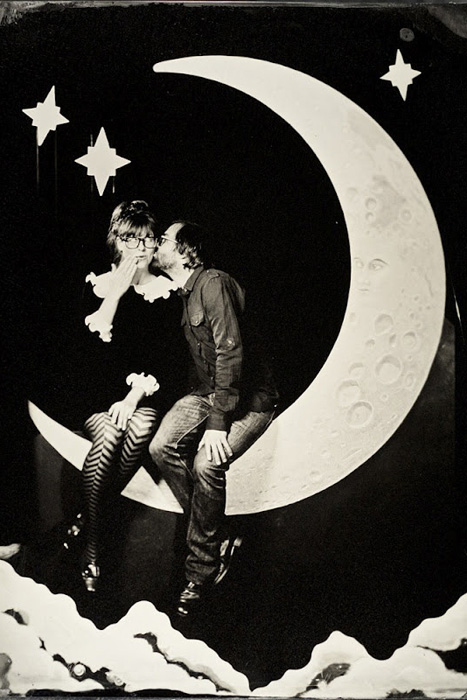 Photo one: Holladay Photo Photo two: society6.com; Photo three: uschiandkay.com; Photo four: donebrilliantly.com; Photo five: benjhaisch.com; Photo six: ameris.ca; Photo seven: gracenotephotography.com; Photo eight: howhesked.com; Photo nine: weddingchicks.com; Photo ten: margaretjacobsen.com; Photo eleven: myleskatherine.com; Photo twelve: greenweddingshoes.com; Photo thirteen: uschiandkay.com; Photo fourteen: jenniferxuphotograpy.com; Photo fifteen: permanently-disco.blogspot.ca