If you're just waiting for that special someone to pop the question, but a traditional diamond engagement ring ain't your thing, have no fear because we've rounded up 12 alternative options to dress up that ring finger of yours. Feel free to forward this to your main squeeze and let the hint dropping begin!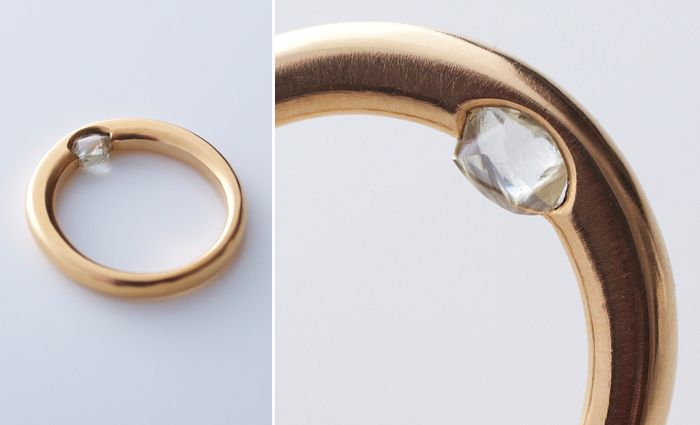 Just because you don't want a traditional engagement ring doesn't mean you can't rock a diamond. Opt for one of these elegant and understated options.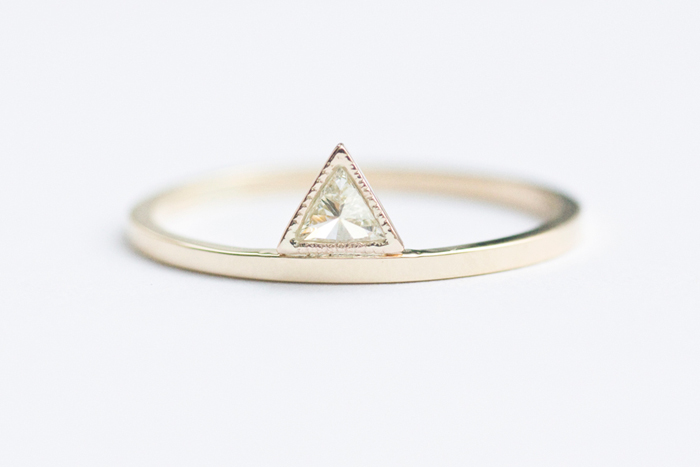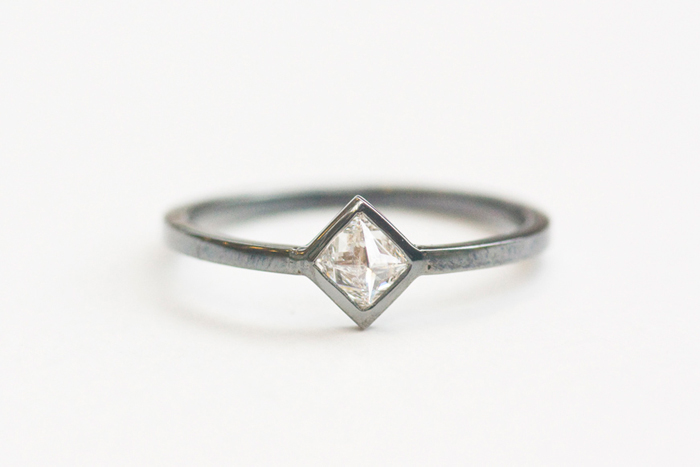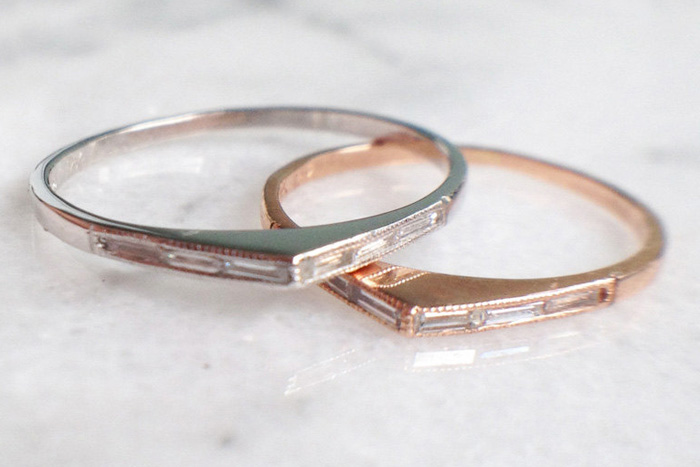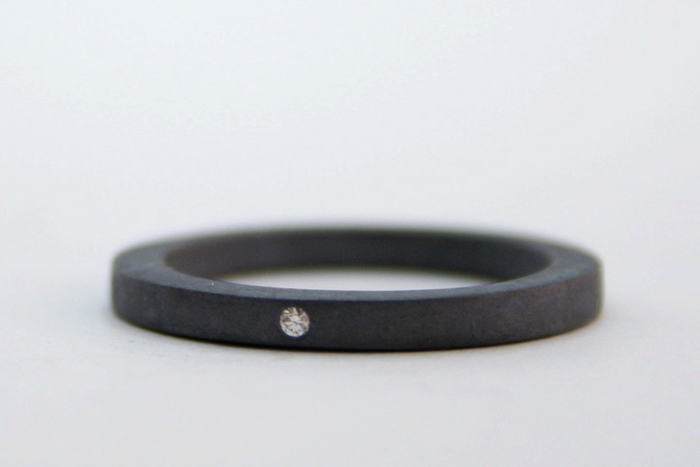 Looking for something a little edgier? Try an uncut diamond or, for something extra striking, black diamonds.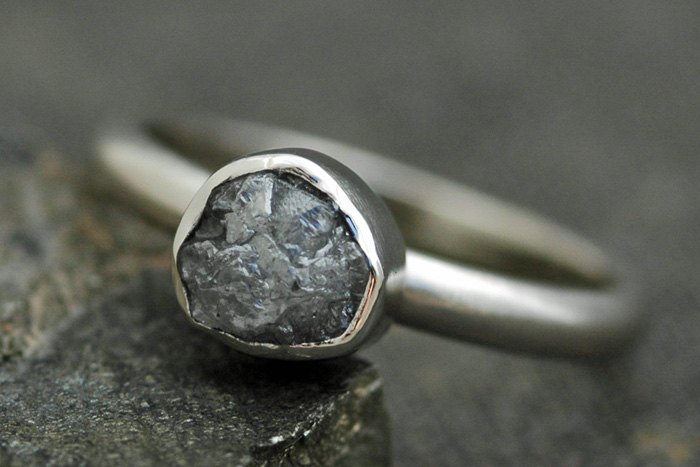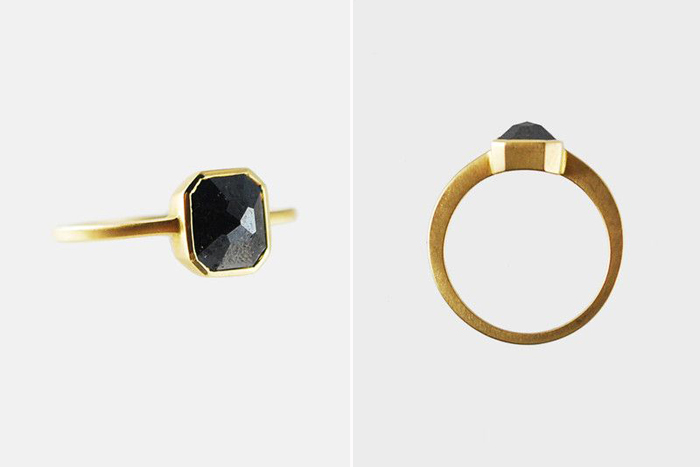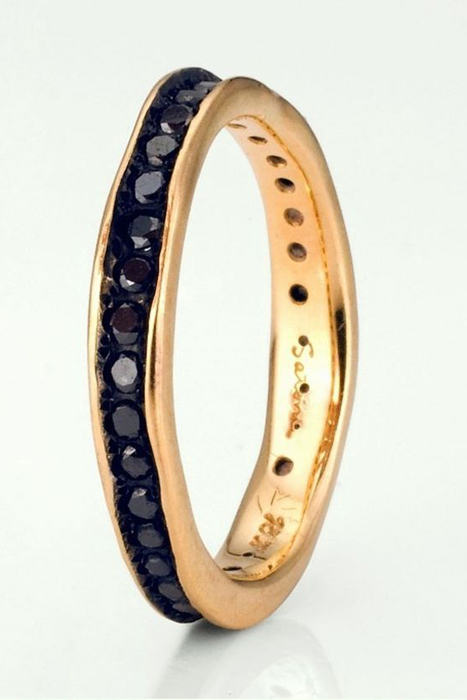 For those who love the look of clear diamonds, but know they just aren't in the budget, Herkimer diamonds are actually quartz crystal and cost a fraction of the price. And If the rough around the edges look of the Herkimer diamond isn't what you're after, white topaz might be more up your alley; it has the look and sparkle of a diamond, but won't do nearly as much damage to your wallet.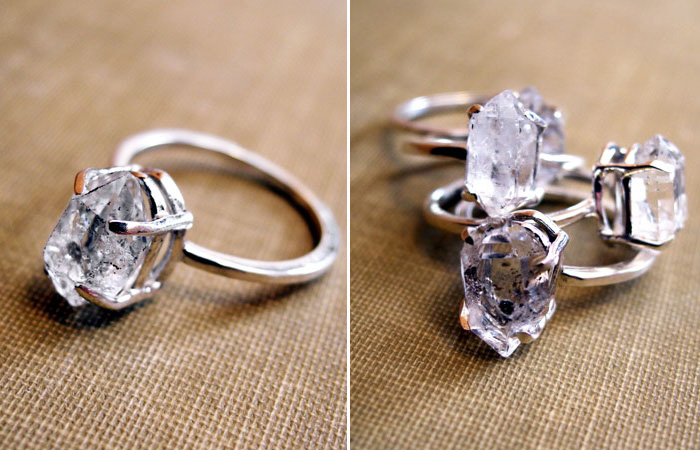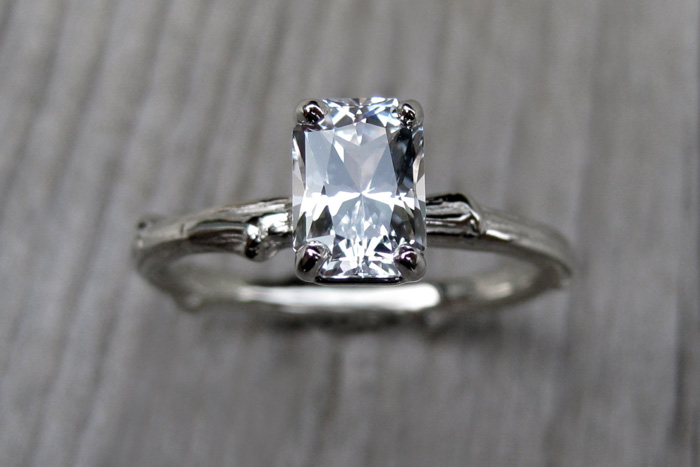 Want to add a little color to your engagement ring? Colored gemstones such as emeralds, rubies, and sapphires are quickly becoming popular diamond alternatives.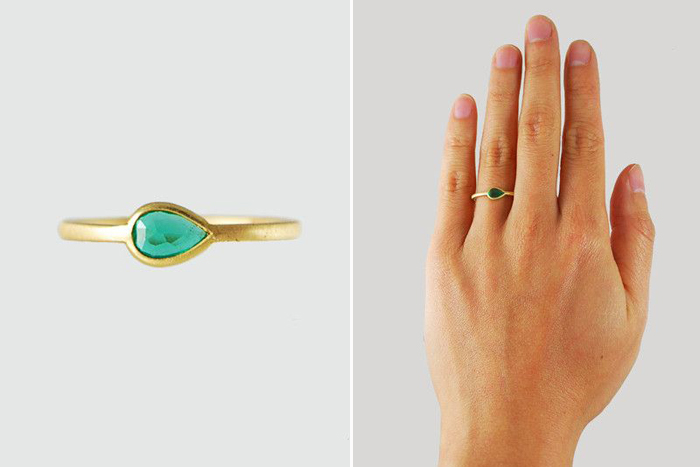 And of course, you can never go wrong with pearls!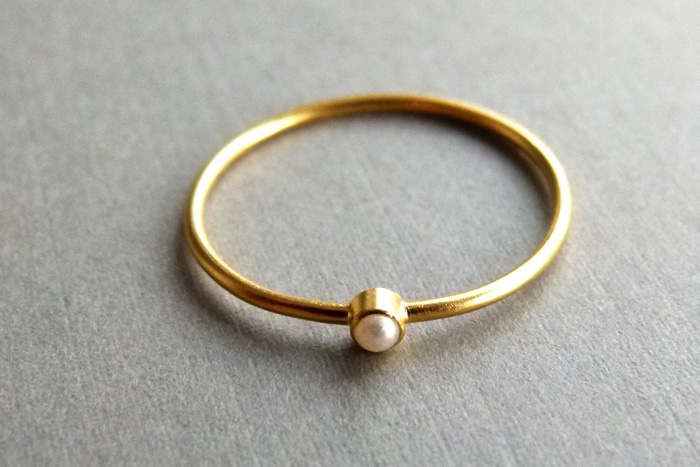 Photo one: deuxpoissons.com; Photo two: mociun.com; Photo three: mociun.com; Photo four: clairekinder.com; Photo five: etsy.com; Photo six: etsy.com; Photo seven: metiersf.com; Photo eight: catbirdnyc.com; Photo nine: bonadrag.com; Photo ten: etsy.com; Photo eleven: metiersf; Photo twelve: etsy.com