Fuchsia, blush and rose… These are probably not the first shades that you think of for a wedding dress. But that was before Vera Wang dedicated her Fall 2014 bridal collection to all things pink; so maybe it deserves a rethink. When thinking of pink, the mind wanders from delicate roses to bright Barbie shoes. We know that pink works well in wedding themes but can it work on a wedding dress? Well, of course. As long as you pick the right shade for your skin tone and style.
Fuchsia is bold, but to avoid it from falling into the Barbie realm keep the look modern with simple wedding hair and makeup and silver jewelry. Soft pastel shades are feminine, and blush tones are a great alternative to white and  ivory for the color shy. Textures provide a different dimension and really stand out with pale pink dresses.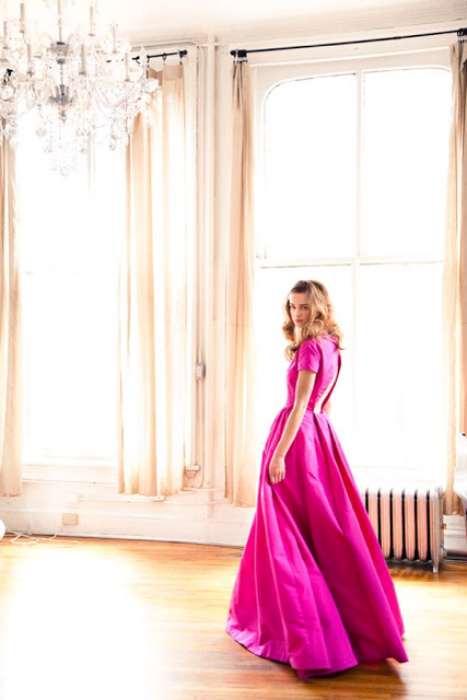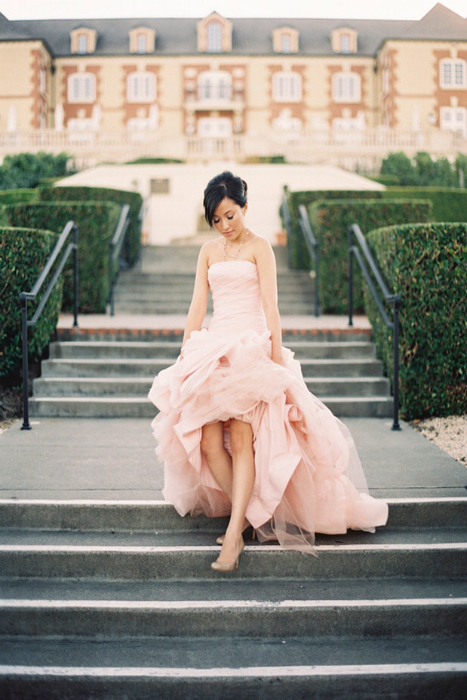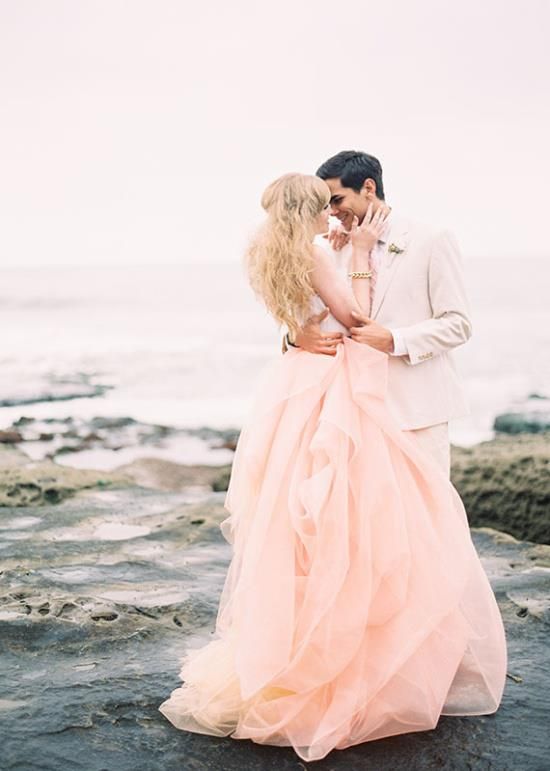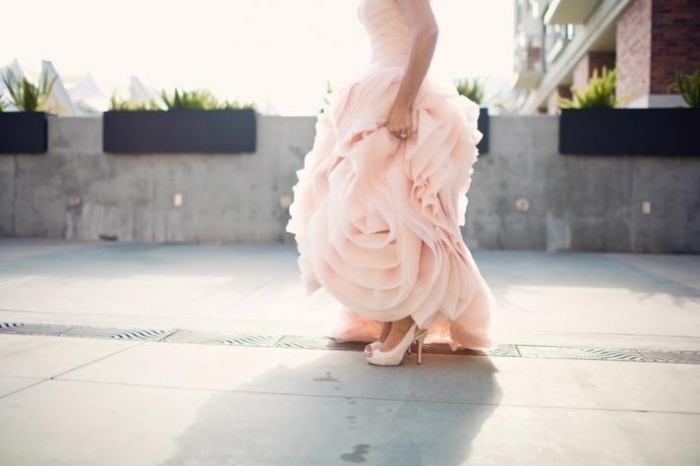 If you're worried about looking too girly then strong silhouettes can work to avoid this. High and low hemlines, as well as floral and watercolor prints keep things interesting and add pops of alternative color.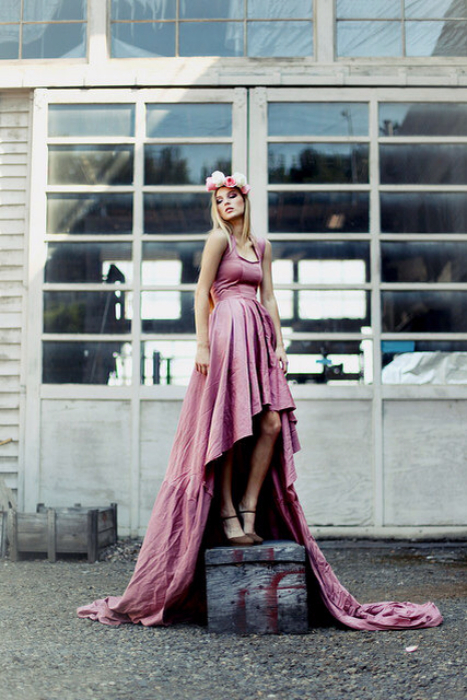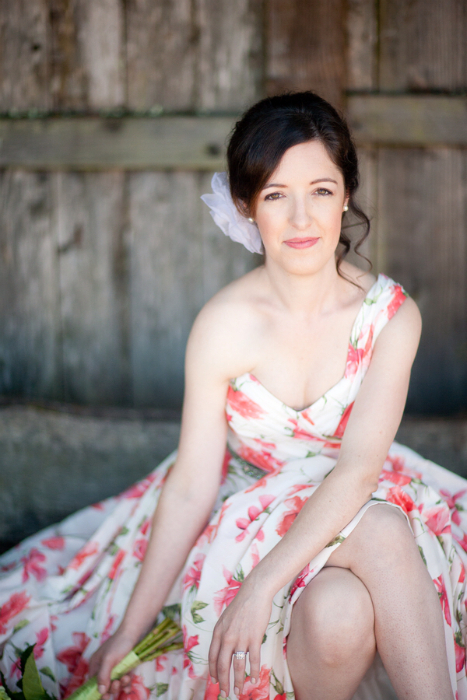 Embellishments provide extra detail for paler pinks. Silver and gold give dresses a graphic and modern edge. For further romance, opt for a lace overlay. We love these on shorter dresses and two-toned pieces.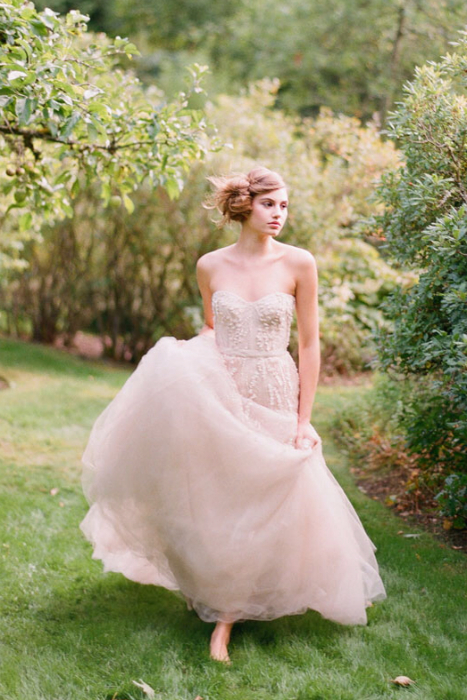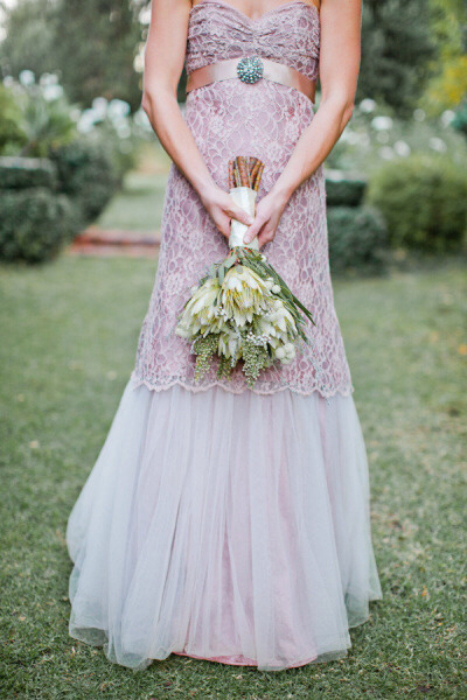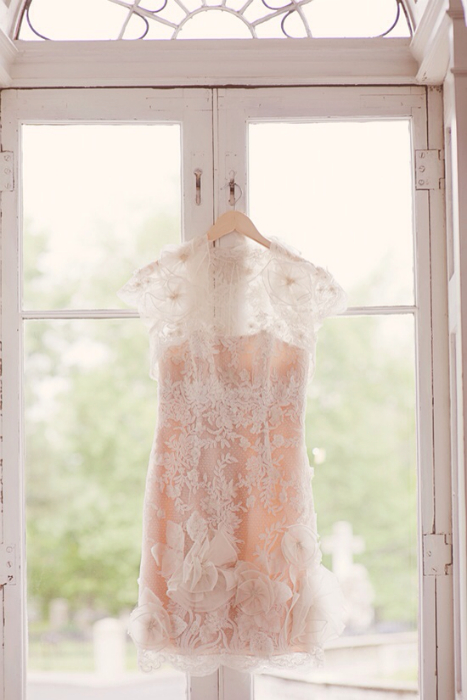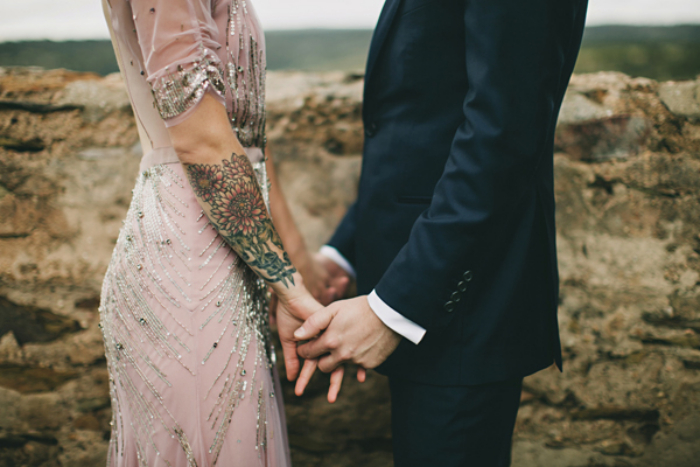 Photo one: www.katieermilio.com; Photo two: www.greylikesweddings.com; Photo three: Pinterest; Photo four: One Wed; Photo five: www.etsy.com; Photo six: www.ruffledblog.com; Photo seven: www.100layercake.com; Photo eight: www.stylemepretty.com; Photo nine: www.ana-rosa.tumblr.com; Photo ten: www.oncewed.com