There you are, strolling barefoot through the fields with wildflowers in your hair – a flowing gown trailing behind you. Sound appealing? If so, a Bohemian inspired wedding might just be for you!
During the late 1960's and into the 1970's, eclectic and alternative wedding dresses were favored by hippie brides. This look is all about embracing nature and tying in a few nostalgic touches (an ideal look for woodland or barn weddings!)
Boho wedding dresses are soft and capture the perfect balance between modern and vintage.  For a relaxed look, simple and flowing dresses with a streamlined silhouette can provide the perfect blank canvas. This is great for an alternative and laid back style, which can be amplified with stunning bohemian accessories. Lace, crochet and broderie anglaise touches are key features for this trend. They have a nostalgic quality that shows an appreciation for the past when combined with a contemporary dress. These details can be seen in sleeves, trims and bridal shawls. A wedding dress with sleeves is another option; asymmetrical, flowing and lace sleeves all highlight the 1970's mood.
We've rounded up a few gorgeous examples of the boho look: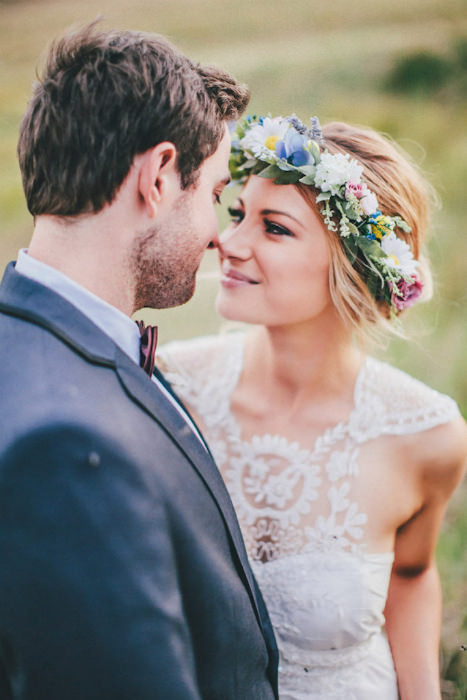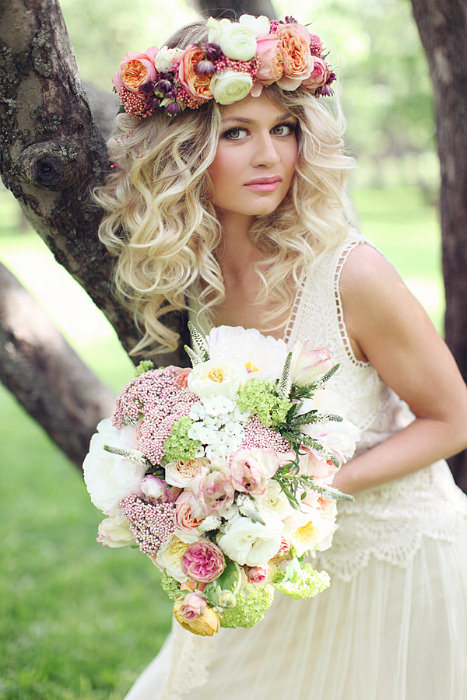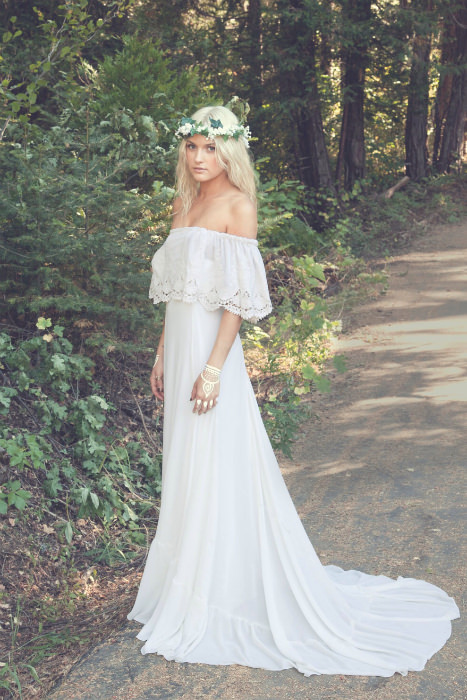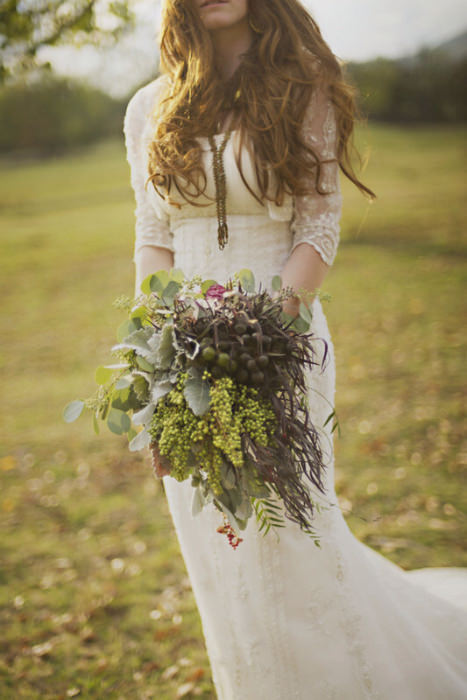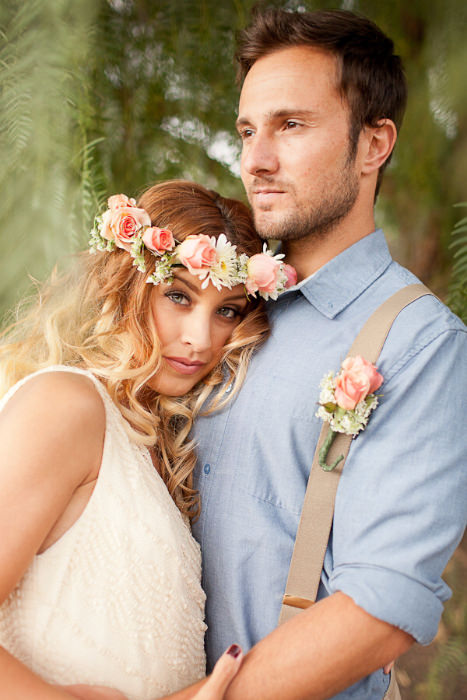 How amazing are all of these floral crowns? This is reason in itself to opt for this trend. 1960's and 70's brides tied flowers in their braids and made flower chains to wear in their hair. Floral crowns are bold, earthy and really focus on the important element of embracing nature. Bold blooms create a focal point especially when paired with a matching bouquet. For a more subtle look, small flowers woven into the hair or worn with a headband still taps into this look.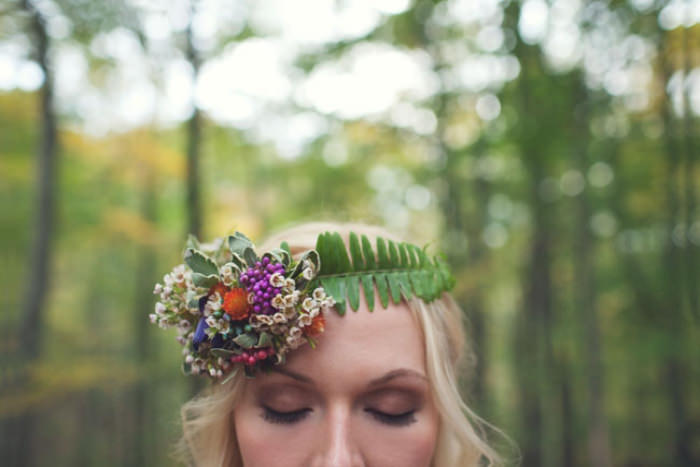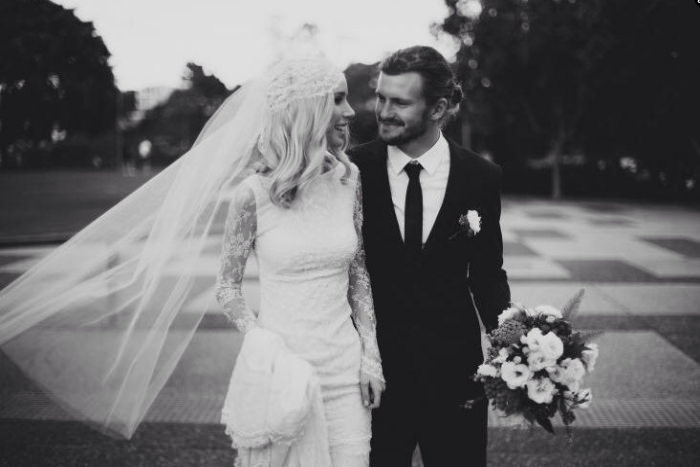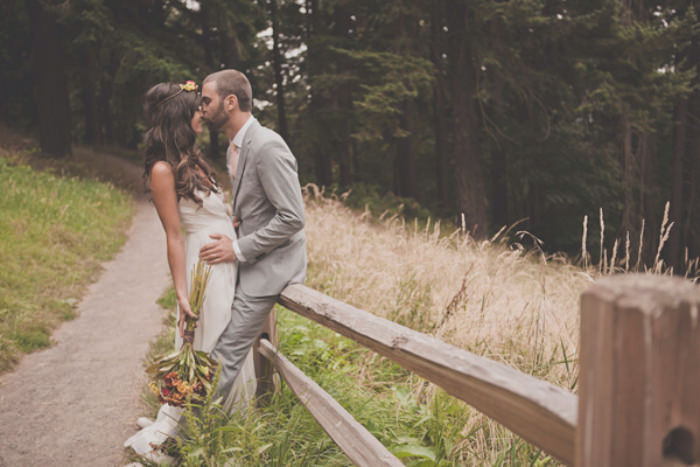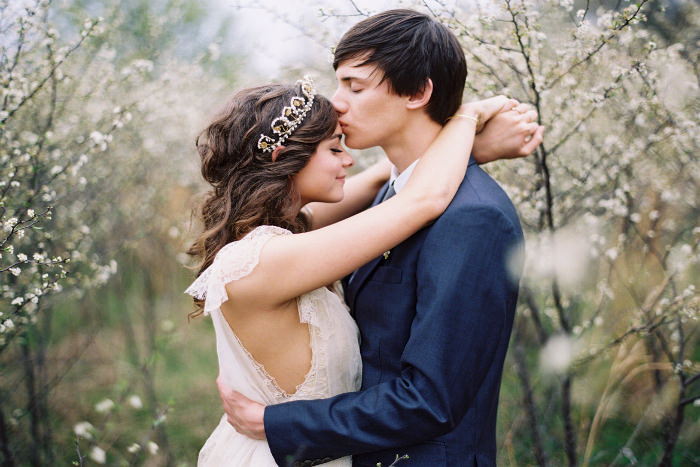 Juliet-cap veils and braided headbands are also stunning accessory options. For a stripped back look like this, delicate jewelry will work best. To really embrace this trend, nothing is stopping you from going barefoot!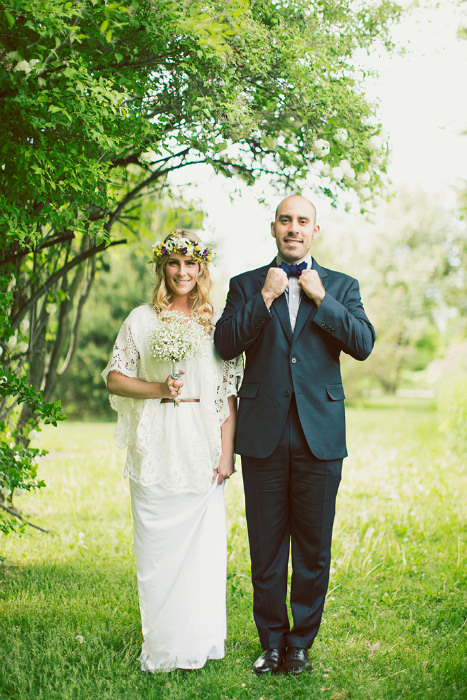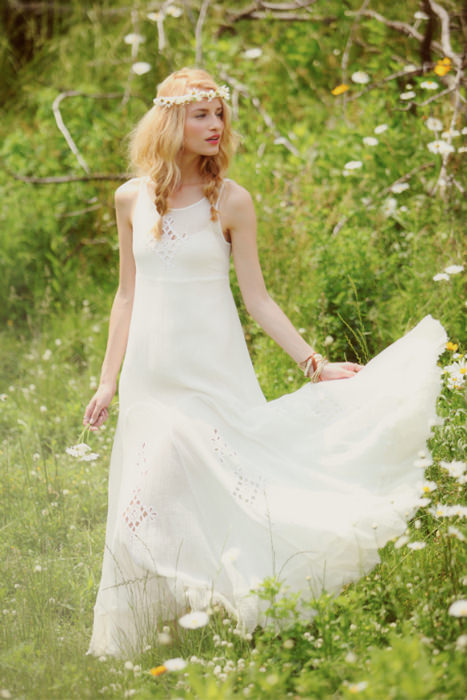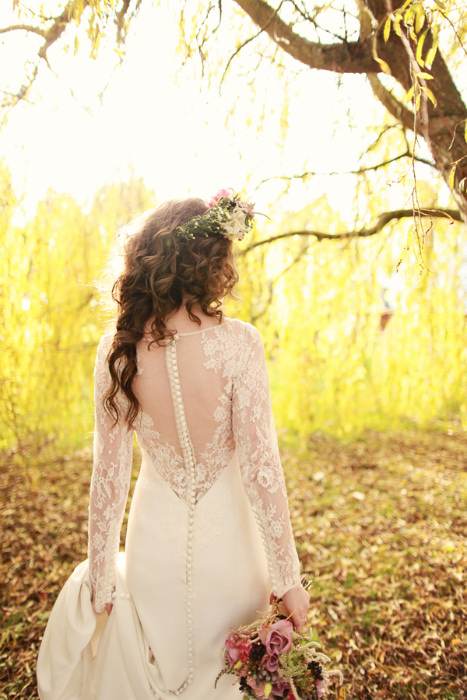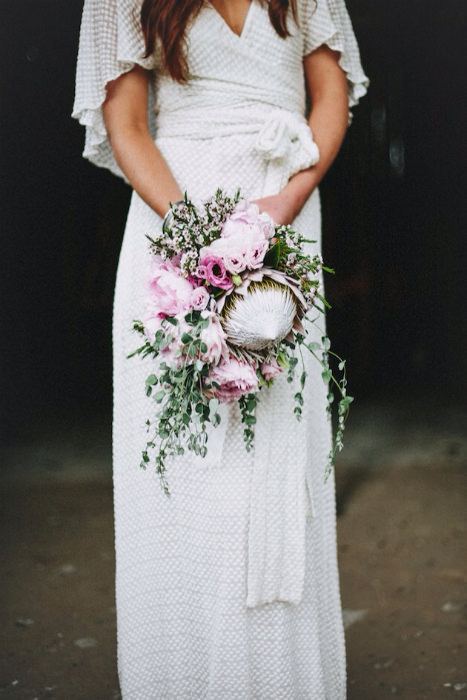 Photo one: loveyoumeanitblog.com; Photo two: weddingchicks.com; Photo three: etsy.com; Photo four: ruffledblog.com; Photo five: janellemarina.com; Photo six: greenweddingshoes.com; Photo seven: onewed.com; Photo eight: terrarothman.com; Photo nine: glitterinc.com; Photo ten: alixannlooslephotography; Photo eleven: lovewedbliss.com; Photo twelve: creatixphotography.com; Photo thirteen: bridalmusings.com