Flowers can be an expensive wedding detail, but as any savvy bride knows there are many ways to have creative and personal wedding elements on a budget. Freshly picked wildflowers in centerpieces, bouquets and even your hair add a rustic, summery element; it's an earthy and "back to basics" look that would beautifully fit any eco-friendly, garden or outdoor wedding.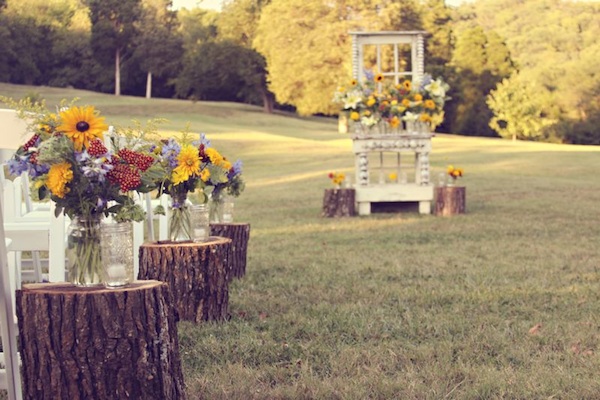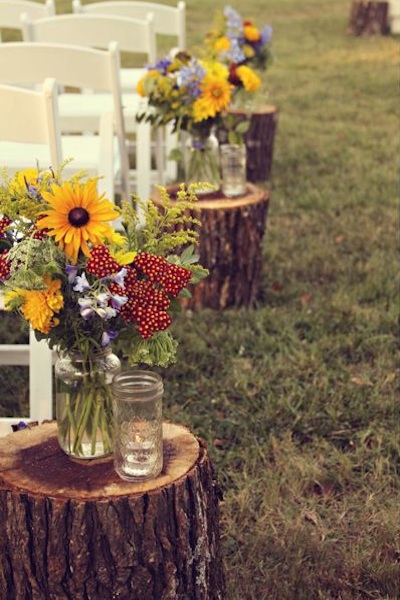 There are many online tutorials and resources for making your own wildflower bouquets. If you're an avid gardener you could even grow your own in time for the wedding or spend a day picking blooms from a local field. Just be careful when picking them; not all flowers are meant for picking. You don't want to end up with a nasty skin rash! Also, not all wildflowers fare well once picked. Make sure you do your research beforehand – even consult a florist.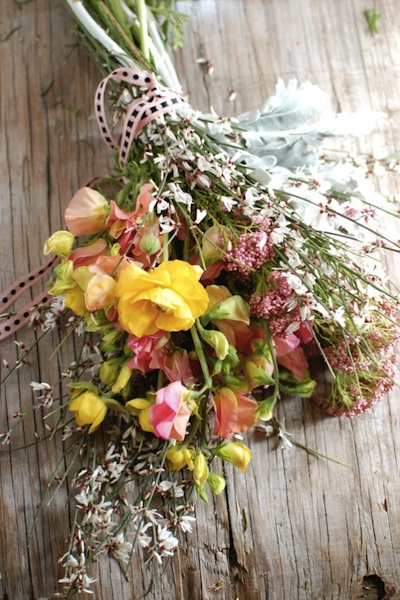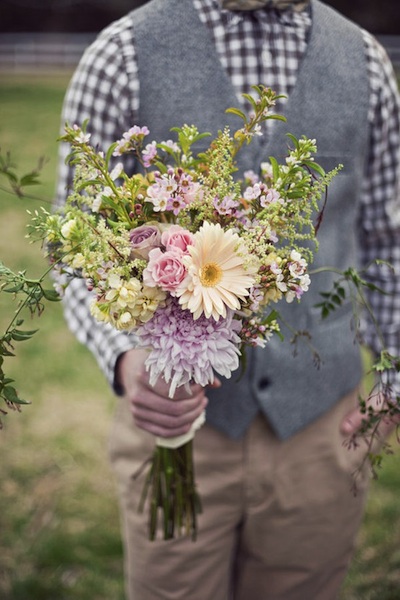 As a more bohemian alternative to a traditional veil, try some perfectly placed flowers in your hair or a handmade crown.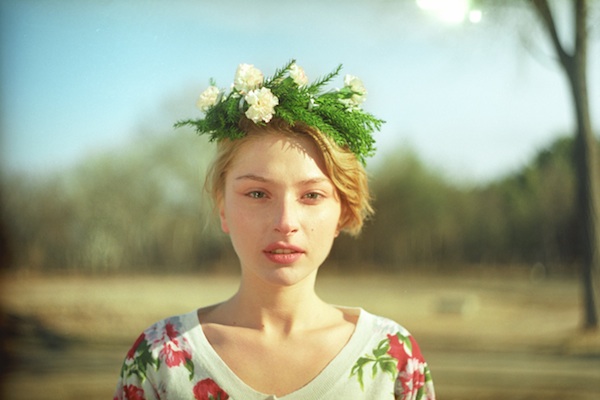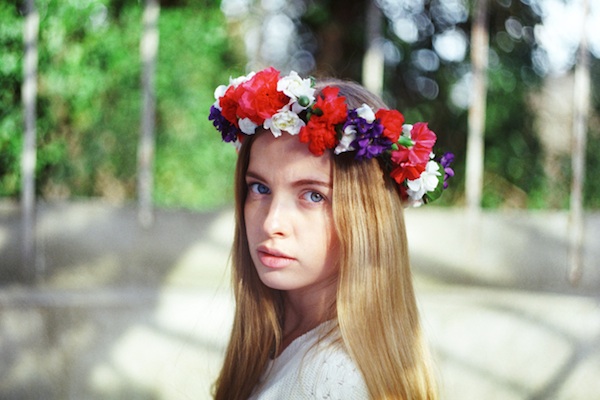 Wrap a simple bouquet of herbs, sprigs and greenery with twine, raffia or ribbon. Or take some romantic photos near a wildflower field or barn to represent your love for all things natural.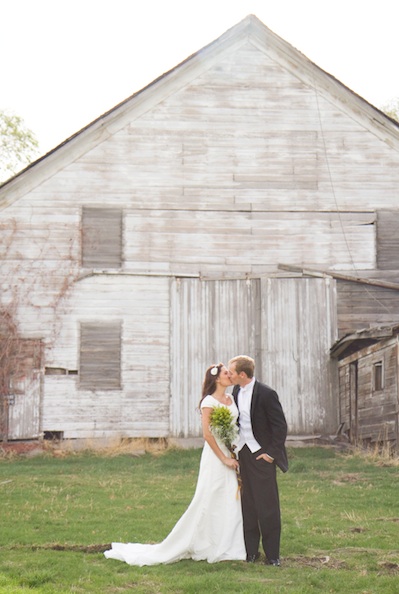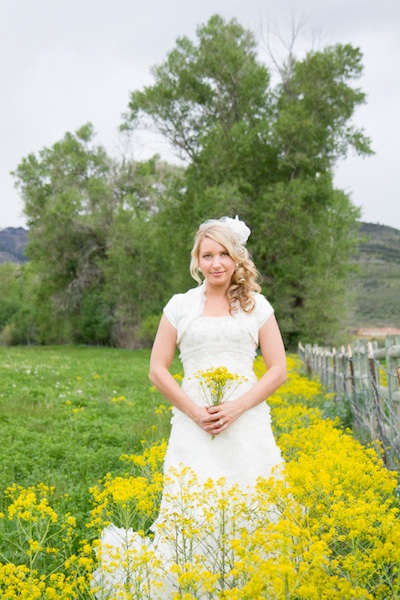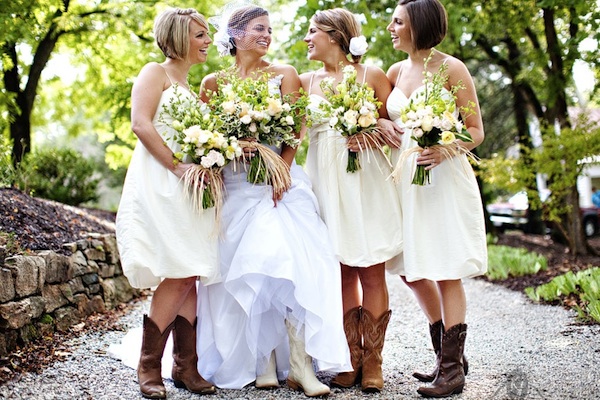 Incorporate wildflowers into your decor by adding them to vintage glass, tins or jars. You could also hang arrangements from chairs or wire stakes in the ground. (This vintage tea cup table setting has that classic garden party charm:)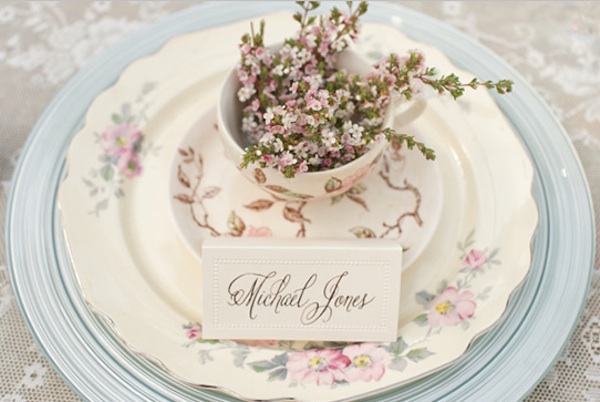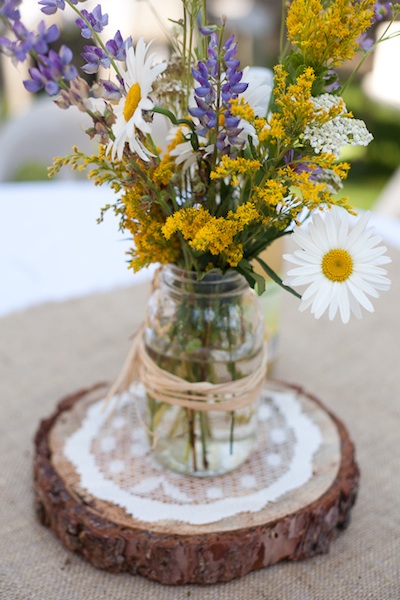 Flower colors aren't just limited to romantic and soft hues. Wildflowers can also pack a natural color punch in bright, primary colors: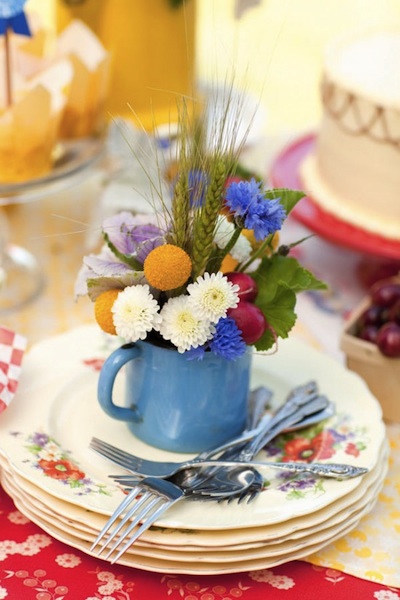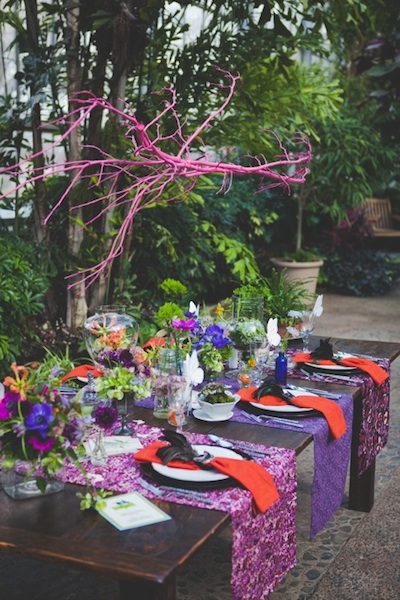 Experiment with a variety of textures, heights, layers when putting together your arrangements (they are meant to look rustic and relaxed after all) and take a second to stop and enjoy the amazing natural fragrances.
Photo one; cedarwoodweddings.com; Photo two; cedarwoodweddings.com; Photo three; thenaturalweddingcompany.co.uk; Photo four; mywedding.com; Photo five; pinterest.com; Photo six; mariam.ge; Photo seven; mariam.ge; Photo eight; kateosbornephotography.blogspot.ca; Photo nine; kateosbornephotography.blogspot.ca; Photo ten; katelynjamesblog.com; Photo eleven; karmahill.com; Photo twelve; elisamclaughlin.com; Photo thirteen; onecharmingparty.com; Photo fourteen; jillianmcgrath.com