DIY wedding flowers are perfect for couples who are looking for ways to cut costs, or simply to add another DIY element.
While flowers and weddings are usually synonymous, their huge price tags don't have to be. DIY wedding flowers may seem daunting, but they can be done affordably and still look beautiful, chic and a lot more expensive than they actually are.
The trick to DIY wedding flowers is to make sure that the theme or key elements of your special day are carried through to the flowers as well. For example if you are getting married in the fall and you want natural harvest elements throughout your wedding you can save a lot of money by adding in those natural elements to your flower arrangements. You can add acorns, corn, corn husks, river rocks, leaves, pumpkins, squash, red apples, or wheat. These can all be incorporated into your centerpieces which you can then add complimentary colored flowers to help bulk them up a bit.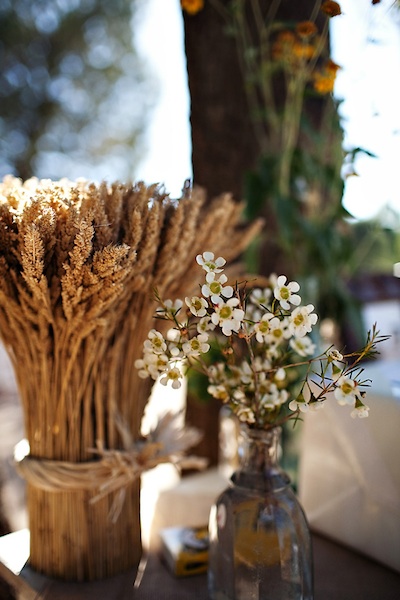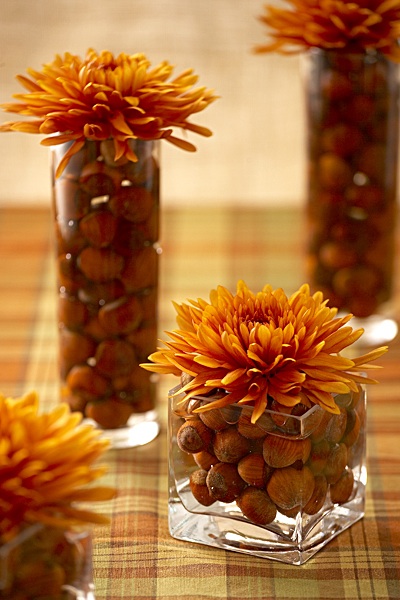 Winter weddings can also pull from nature to accent their floral arrangements with pinecones, cranberries, pine and other greenery or twigs. Baby's breath and white carnations are affordable flowers that are often forgotten and actually can look very sophisticated in simple arrangements.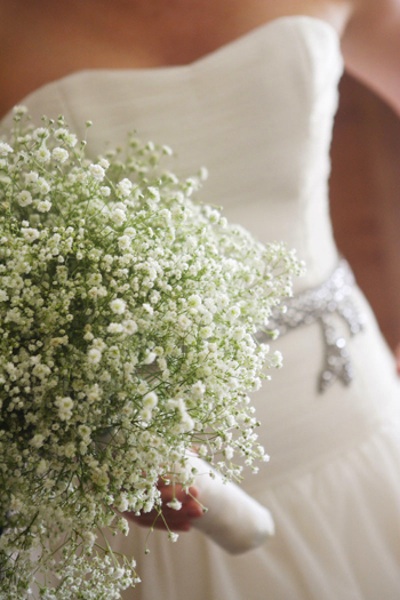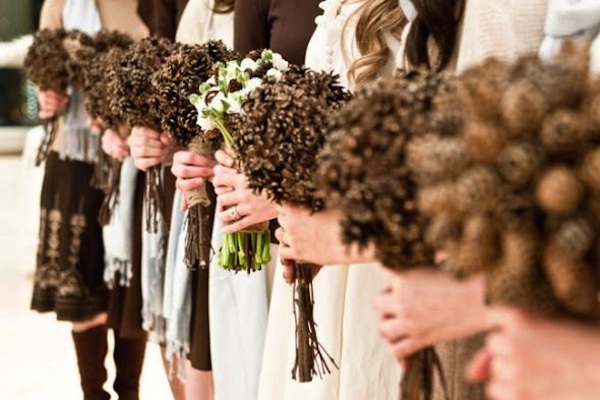 Spring and summer are great for lemons, limes and fruit as well as tons of options for seasonal flowers and greenery. Spring and summer are the perfect time for using fun items as vases too, cans, vintage tins, mason jars, they all add whimsy and work perfectly with affordable flower options like wild flowers. Potted flowers or plants, such as lavender or succulents, are also a great option in spring and summer, which can also double as favors for guests.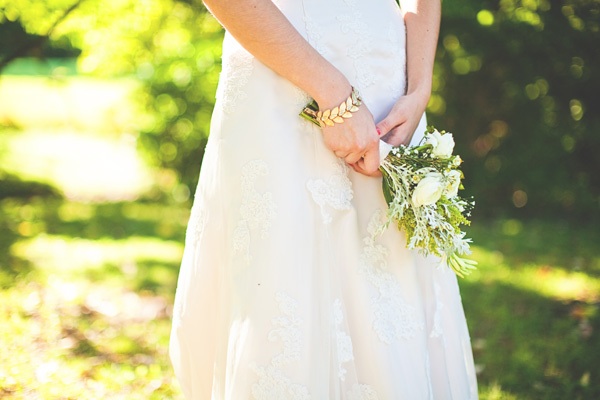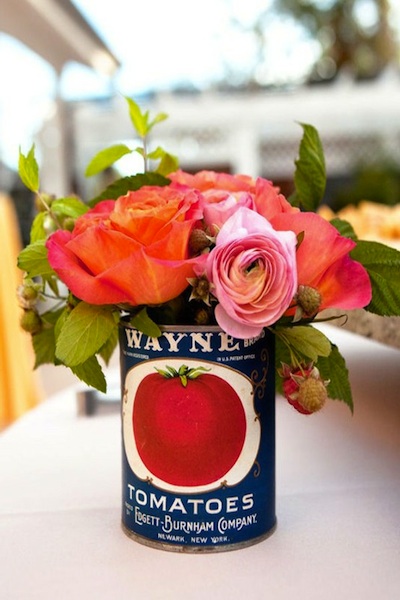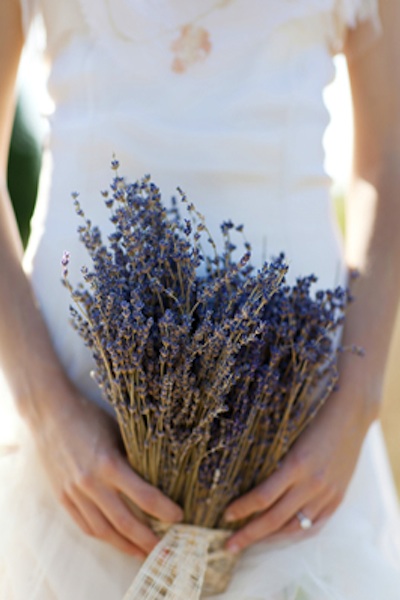 Using seasonal flowers will help you cut your costs significantly. Buying vases in bulk from Ikea, dollar stores, Goodwill, thrift stores, using mason jars are also great money savers. Cans, vintage tins or crates are also great options and don't forget that groupings of mismatched vases with simple flowers can make a big impact!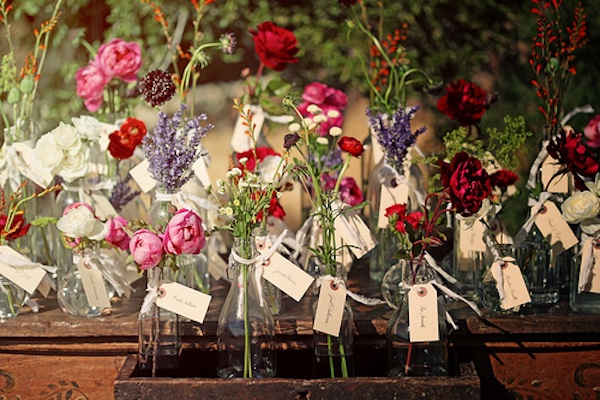 Chain stores like Costco and Safeway offer bulk flower purchases, if they have the type of flowers you're looking for it can be a great option. If you're wedding is in spring or summer, flower markets and farmer's markets are fantastic resources. Farms themselves, if your wedding is going to be somewhat close to one, are perfect for buying wedding flowers. They're affordable, beautiful, fresh and you're helping local farmers when you use them. All of this bride's beautiful flowers were ordered from Costco and she and her bridesmaids made all of the bouquets and boutonnieres themselves!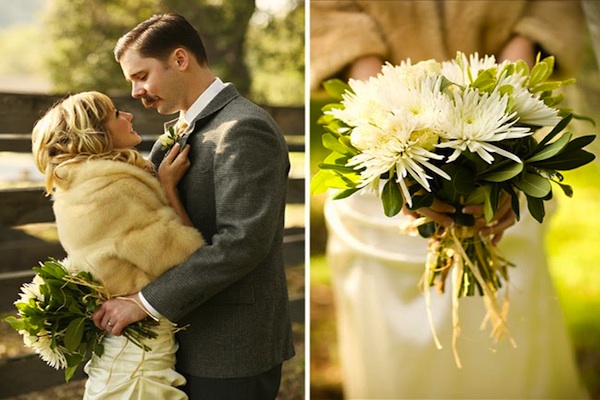 A great resource for floral accessories, like floral foam, wire and tape, vases and supplies for your corsages and boutonnieres are dollar stores.  Everything is, as the name suggests, a dollar, which is perfect for the budget-savvy DIYer.
Photo One: stylemepretty.com via Pinterest; Photo Two: apps.unitesocialevents.com/blog; Photo Three: treat.typepad.com/treat; Photo Four: hindsightbride.com via Pinterest; Photo Five: weddingbee.com; Photo Six: ruffledblog.com via Pinterest; Photo Seven: www.stylemepretty.com via Pinterest; Photo Eight: weddingchicks.com via Pinterest; Photo Nine: duet-weddings.blogspot.com via Pinterest; Photo Ten: greenweddingshoes.com