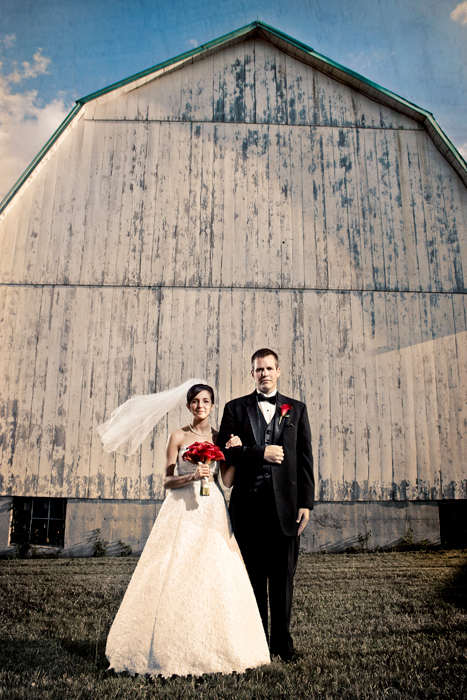 Are you pining for a barn reception?  Country chic, barn receptions are the bees knees for many brides.
If you're lucky enough to have a barn in your neck of the woods that's available for weddings, you might be looking for some ideas on how to decorate the barn.  Although some barns are wedding-ready, others are more like this one: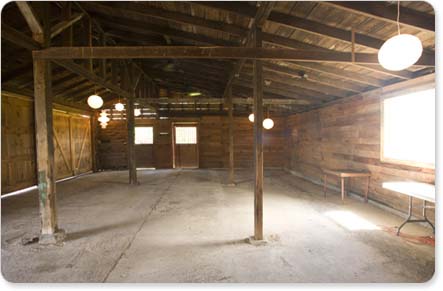 If so, there's no need to fear! There are plenty of ways to transform this space into something beautiful.
Drapery
Drapery hung loosely from the rafters of a barn can work wonders on creating an inviting space.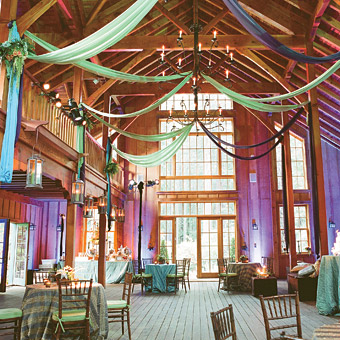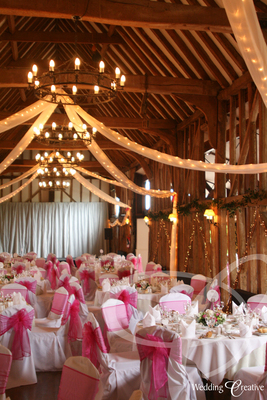 String of Lights
A few strings of lights hanging from the beams and rafters will instantly warm up a space.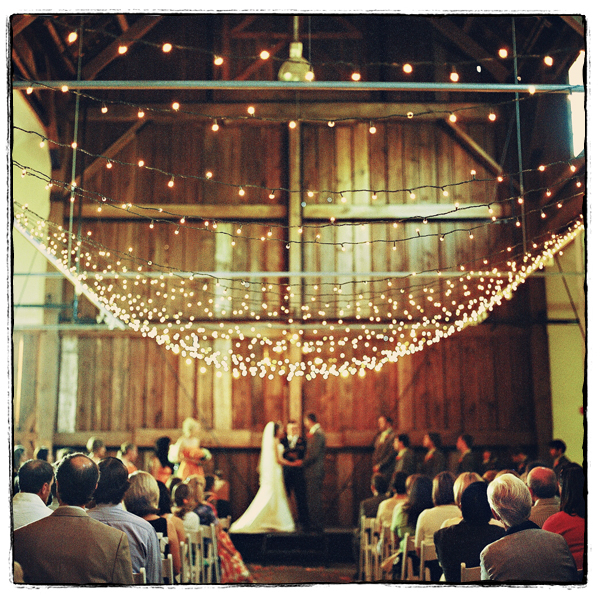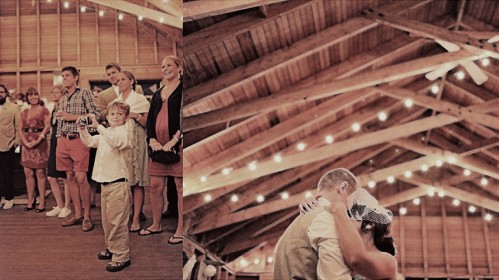 Paper lanterns
Hang paper lanterns throughout the barn and go from drab to fab!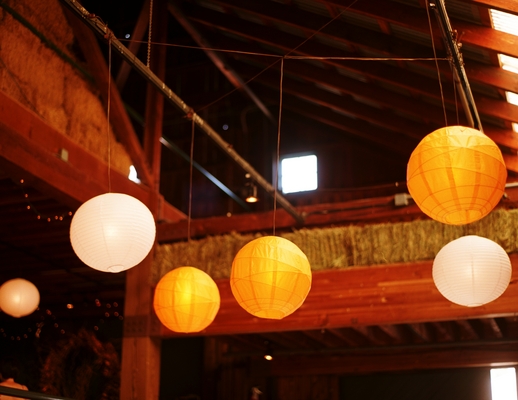 Chandelier
Sometimes all you need are a few simple chandeliers.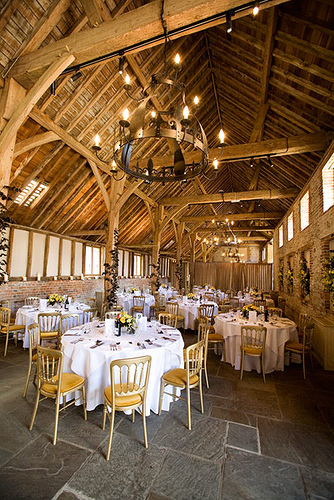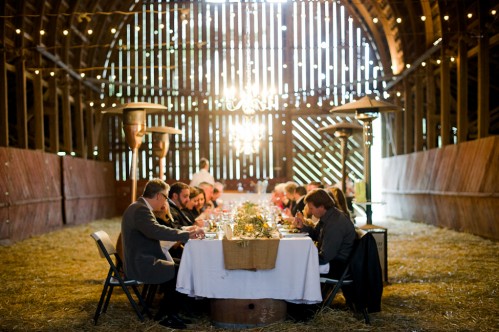 Are you planning a barn reception? I'd love to hear about how you plan on decorating!
Photo 1: Shutter Think; Photo 2: Shelterrific Photo 3: The Encore Bride; Photo 4: Wedding Creative Photo 5: One Love Photo via Living the Swell Life Photo 6,7: Elizabeth Anne Designs; Photo 8: Project Wedding; Photo 9: Jon Day; Photo 10: Laura and Jeff's Real Wedding shot by Ken Kienow