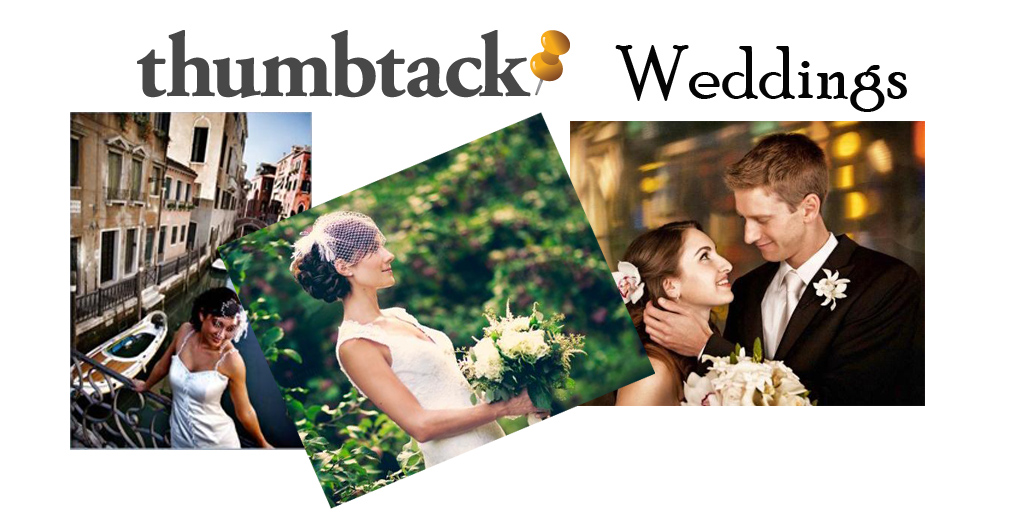 Type 'Wedding Photographer' into Google and you will get tens of millions of search results. Add your city to the search field and you'll still be left with millions. Where does a savvy bride who values her precious time begin?
Instead of sifting through gazillions of links on your own, Thumbtack does the legwork for you. For free!
Whether you are looking for a wedding photographer, a caterer, DJ or florist, Thumbtack will help you find a wedding professional that fits your criteria.
Simply tell them what you need, and they'll match you against their extensive network to find you the best fit.  Within 24 hours, these verified pros will submit quotes for you to compare and you can log back into the Thumbtack site to evaluate customer reviews, vendor portfolios, and qualification screenings to hire the vendor that is right for you.
Click here to find your perfect vendor match!
Sponsored Post.