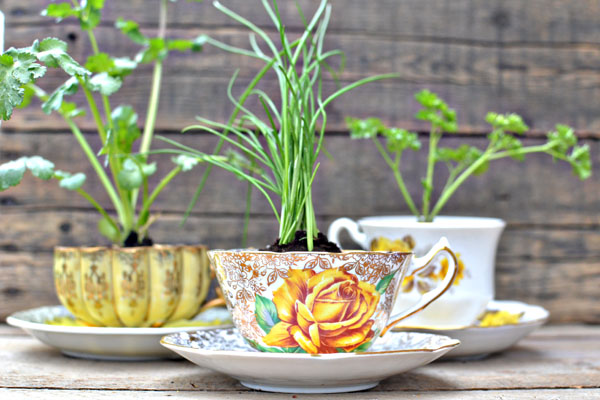 I have an obsession with vintage teacups. Whenever I see one that catches my eye at a yard sale or second hand store, I'll snatch it up if it's a good price.
Occasionally, my girls and I will have a tea party with them, but mostly they just sit in my cupboard looking pretty. Why not put them to good use?
Last year I made teacup bird feeders to give to my kids' teachers. They were a big hit! I made a few for myself and the birds loved 'em. With earth day just around the corner, I figured I'd use a few of my teacups to create some eco-friendly DIY favors.
The herbs in my garden are exploding with life – why not create share the wealth with DIY herbs in a teacup.
They're super-easy to make and inexpensive! A unique wedding favor – also perfect for Mother's Day, don't you think?
You will need:
Vintage teacups
potting soil
herbs
Place herb of you choice inside teacup. Fill with potting soil.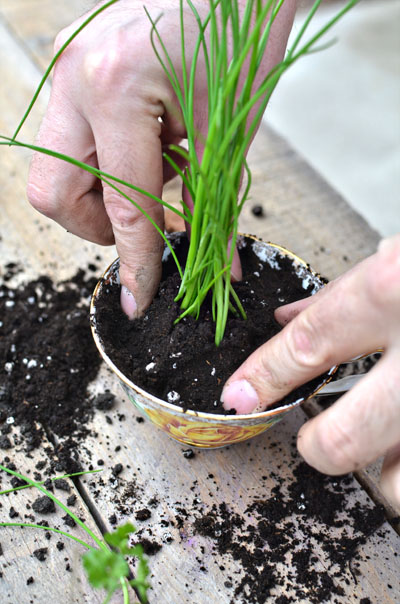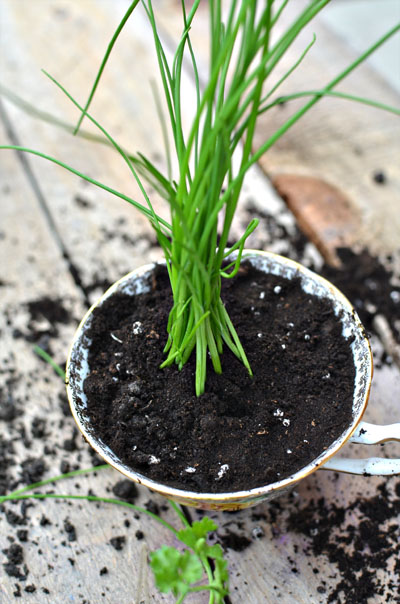 Clean off any excess soil from the cup. Place on saucer.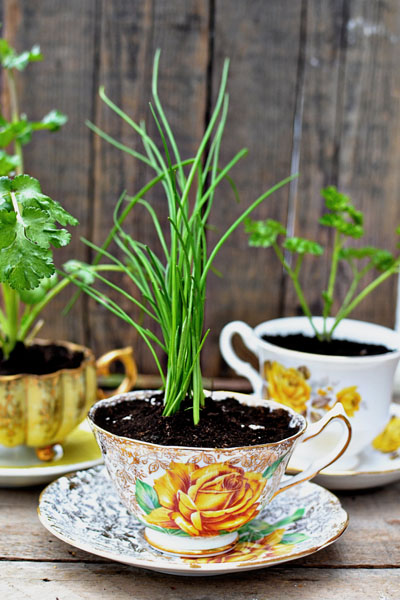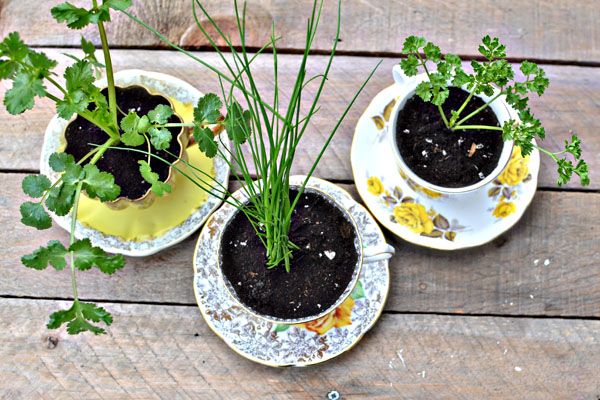 If you are having a vintage wedding, these would be perfect!
Next week we'll show you how to make stamped spoon plant markers to add to your herbs in a teacup.