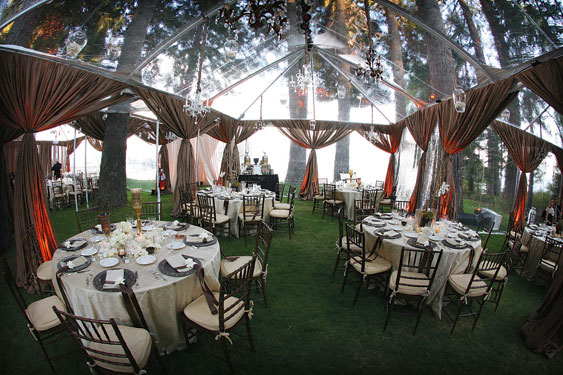 I had no idea that clear tents even existed until I saw one on Pinterest the other day.  What a brilliant concept as an outdoor wedding venue! You can fill your space with gorgeous light (whether it's from the sun – or moon) and still be covered in case of inclement weather.
To be honest, I have no idea how difficult it is to snag a clear tent rental. I think they are fairly new on the scene – but I'm sure if the demand is there, they will become more readily available.
Paper lanterns suspended from the ceiling are a great accent in a clear tent.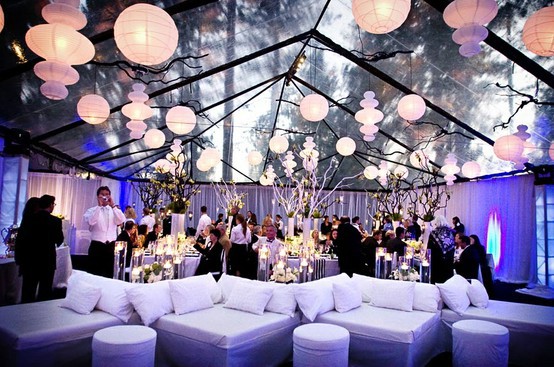 j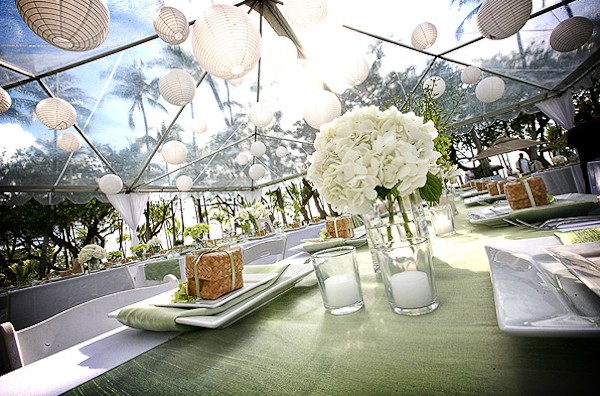 If you want to get fancy, drape the tent with transparent fabric.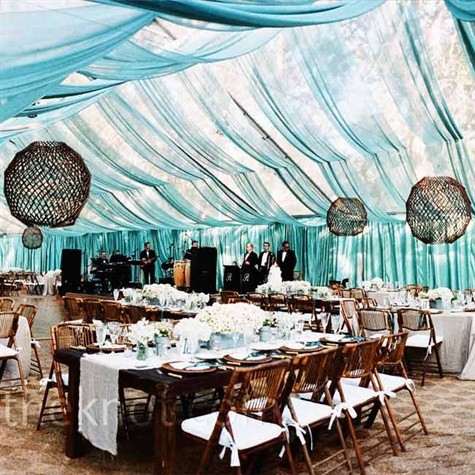 Strands of lights look amazing when the sun goes down.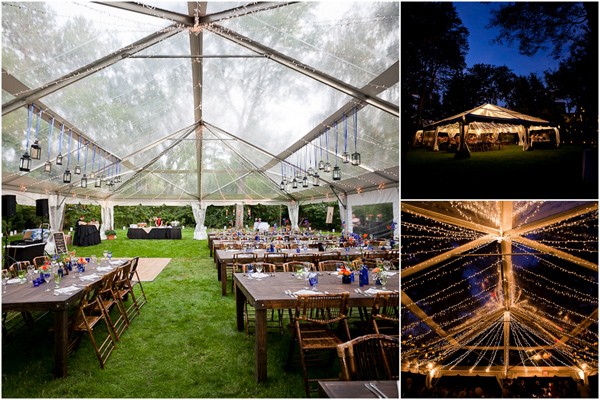 Add pops of color in a clear tent with colorful drapery.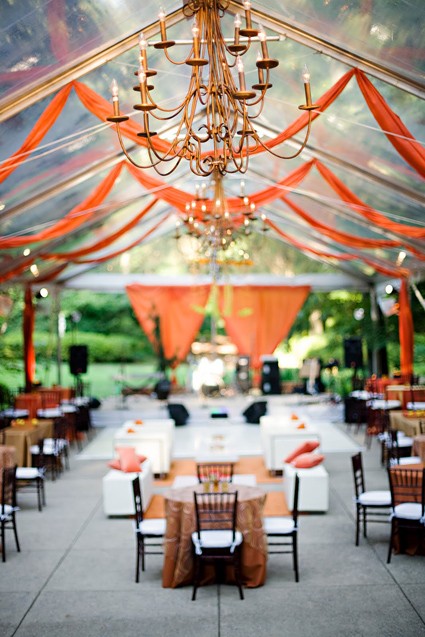 If you are thinking of a clear tent for your wedding, contact your local tent rental companies to see if they're on to this outdoor wedding trend.
Photo One: Bridal Guide; Photo Two: Pinterest; Photo Three: Bridal Banter; Photo Four: The Knot: Photo Five: Save the Date: Photo Six: Enchanting Events